Set to make the leap from the USL to MLS in 2020, Nashville SC is bringing more than just a team to America's top flight. Thriving since the '80s, Music City's largely overlooked soccer scene will finally get the spotlight it so deserves. 
"Nashville is a city that speaks 100 languages, and we all speak soccer," said Newton Dominey, president of The Roadies, one of the four official supporters' groups of MLS fledgling Nashville SC.
When you think Nashville you probably think country music. While you wouldn't be mistaken for connecting the two, the city is also a big international hub that has attracted people from all over the world. That international appeal has naturally lent itself to the world's most popular sport — soccer.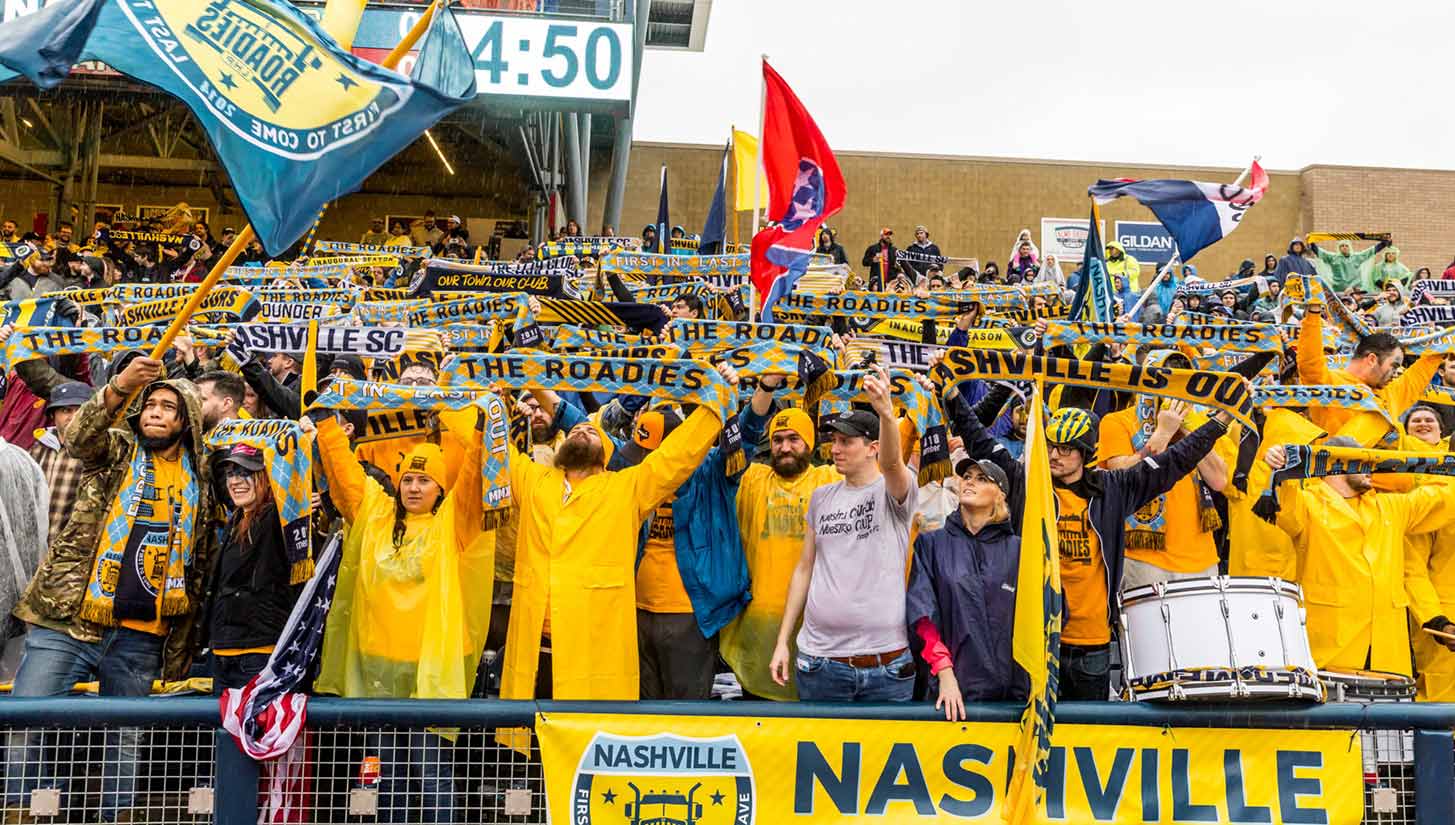 The city's most prominent soccer team is now making the leap into MLS, and while it may have been an unexpected announcement to those not familiar with Nashville, Music City's soccer scene has been alive and well for decades from both a player and fan standpoint. So when Nashville SC plays its first MLS game next season they will already have a strong foundation of fans that are hungry to watch their team compete at the top level. But to truly understand what Nashville fans will bring to the table in 2020, we must first take a dive into the city's previous involvement with the beautiful game.
Soccer In Nashville: A Brief History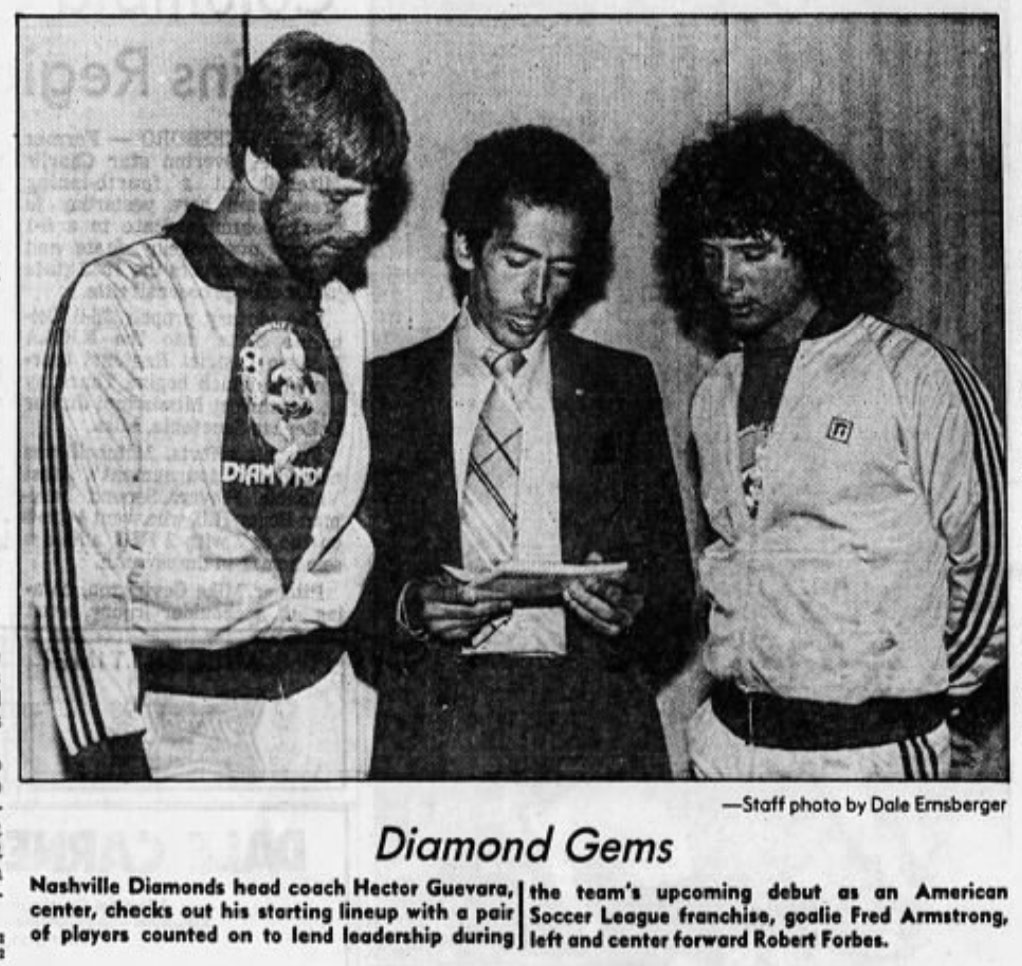 Nashville's soccer history dates back to the early '80s, and thanks to the help of the most well-researched man on the subject, Clay Trainum, it will not be forgotten anytime soon. Trainum, a sports statistician, has scoured all of the resources at his disposal to put together a comprehensive online archive of soccer from Nashville's past, aptly titled the Nashville Soccer Archive.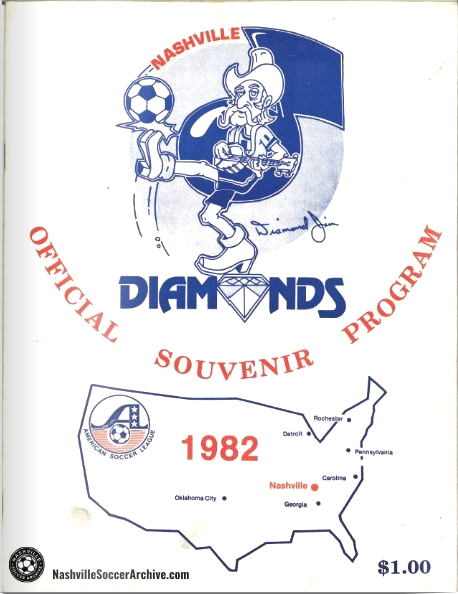 According to his research, professional soccer can be traced back to the Nashville Diamonds, which began in 1981 and played in the American Soccer League. They boast of the most incredible logos of all time, and it's an absolute shame it's no longer in use. After the Diamonds there was the Nashville Metros, who briefly rebranded to the Tennessee Rhythm for a couple seasons in 1997, and then went back to the Metros until folding in 2012.
Through a late-night stumble on British eBay, Trainum was able to discover a game program from the 1982 Diamonds season, and in it you'll find one of the most incredible American soccer players that you've never heard of — Bones O'Toole. Hailing from Decatur, Georgia, O'Toole played defense for the Diamonds and rocked a scraggly beard and medium-sized birds' nest hair combo. He was an imposing 6 feet tall, 150 pounds, and at age 22 heading into the 1982 season was just coming into his prime.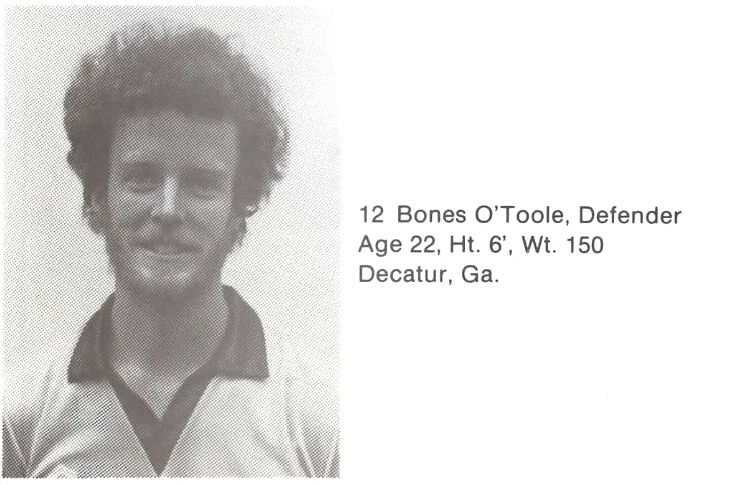 How any team managed to generate any offense against the Diamonds with O'Toole in the back is beyond any comprehension. It's a testament to Trainum's research and dedication that he was able to find this program with this gem of a player.
While Nashville's previous pro clubs might not have ended up making it all the way to the top level of American soccer even with studs like O'Toole, the culture that supported them is now making that leap and putting their fervent support behind the new club that is.
Nashville SC's official origins begin in 2016, taking over for the disbanding Nashville FC of the NPSL. A supporter-owned club, Nashville FC filled the void left by the Metros' folding in 2013, as fans were eager to return pro soccer to their city.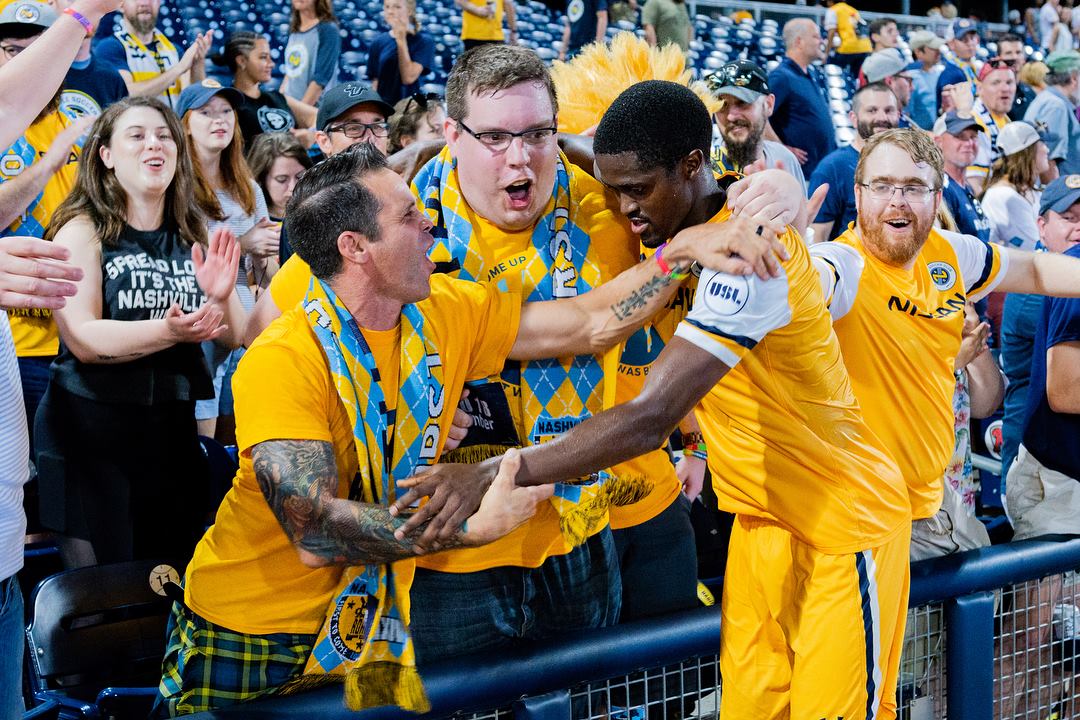 Newton recalls hearing Nashville FC announcements on sports talk radio in the club's early days. The new community-owned team cost $75 to get involved with, and its non-profit status made the investments eligible for tax write-offs. When paired with the notion of being a part-owner of a pro soccer club, Newton was hooked.
"It seemed like it was in the spirit of soccer clubs like Celtic, like Tottenham — clubs that started with two kids under a lamppost. It wasn't a big corporate thing, it was me and 400 or 500 other people that bought into this idea of a community-owned, supporter-owned soccer club."
While Nashville FC would only last three years, Nashville SC picked up right where it left off, and in 2017 it found a new owner with lofty ambitions. Since his purchase of the club, John Ingram, a wealthy Nashville businessman, has been able to take the club to the next level while still keeping the spirit of the community-owned club alive.
The new ownership has brought about changes, but they don't seem to have tarnished any of the enthusiasm about the club to the average fan. If anything, the new ownership group has helped add to it and the move into MLS is proof that they are serious about building upon the foundation that the community has provided.
The Roadies: Supporters With a Mission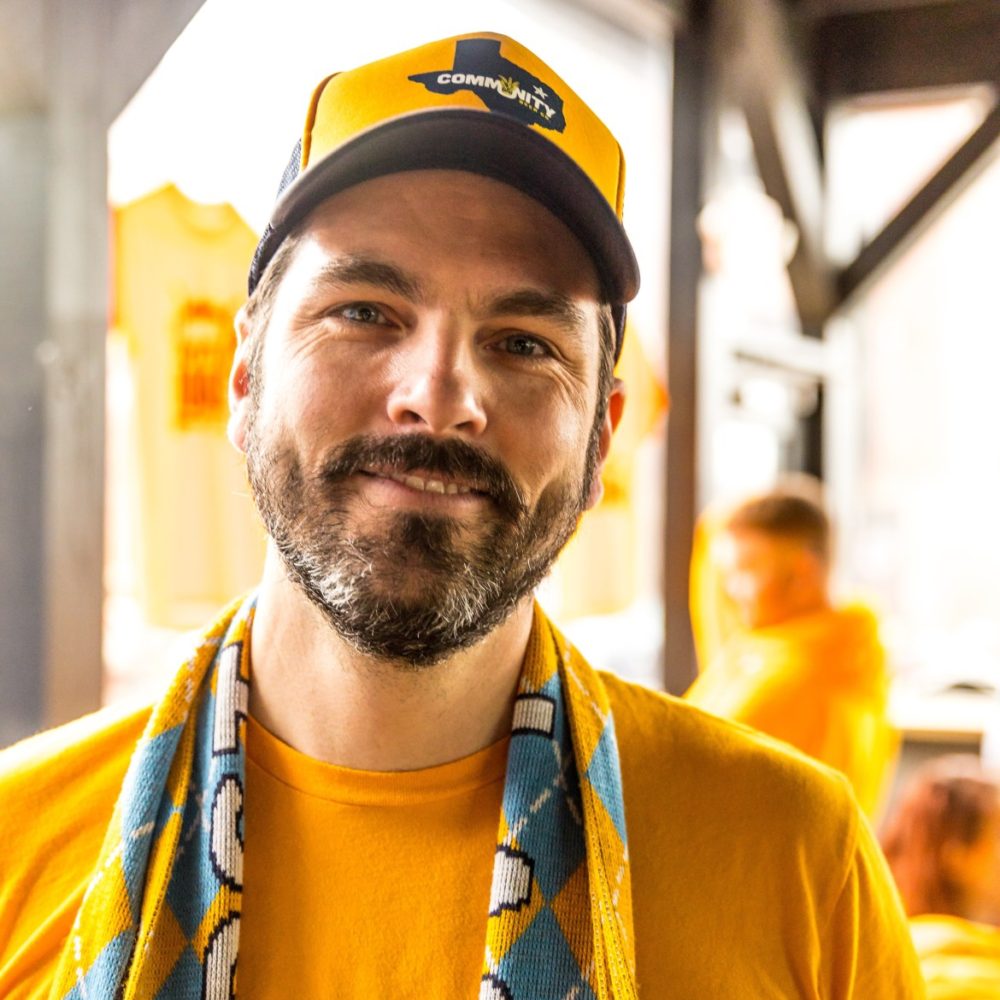 One of the things that happens when you get a good grassroots fan base for a soccer team is that eventually you need to organize everyone to keep everything going in a positive direction. As Nashville FC picked up momentum, Dominey and other community members saw this as an opportunity to not only cheer for the team, but to use the sport to help serve the community too. Thus, the Roadies emerged in 2014.
"It really started around the idea that being a supporter of a soccer club should be more than just being a bunch of idiots in a parking lot drinking beer and then singing songs," Dominey said. "It really should make the community a better place. There are a bunch of like-minded people in the group that believe in that vision of soccer supporters getting involved in the community."
It started with sending soccer balls on mission trips to kids in Haiti and then developed into a partnership with Soccer for the Nations, a Nashville-based charity that works to give soccer opportunities to disadvantaged children.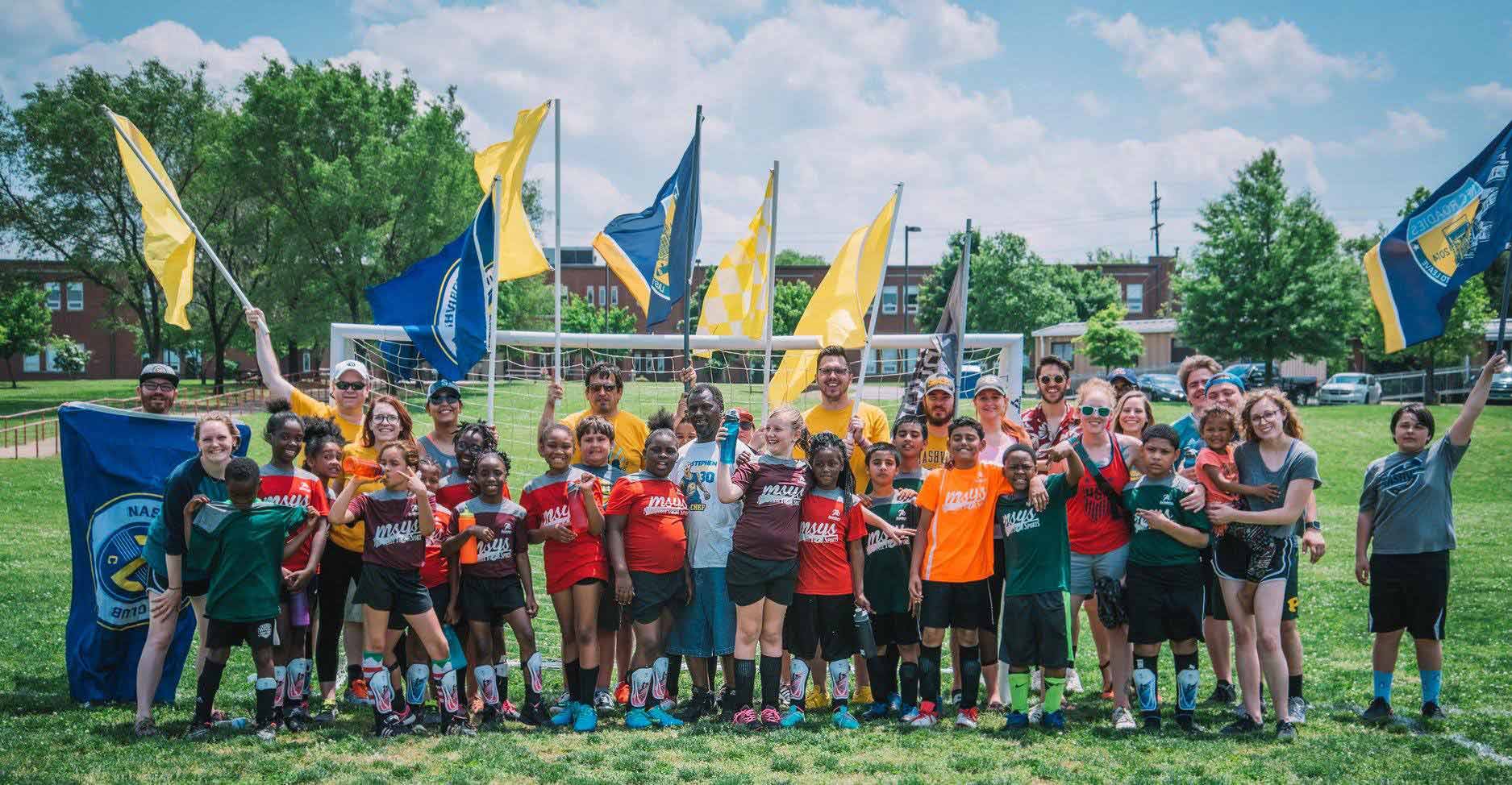 After the Roadies' involvement, the organization grew from three to seven teams. They are optimistic that they can turn Soccer for the Nations into an entire league in Nashville for kids that are underprivileged and introduce them to soccer and help provide support and mentorship.
In addition to supporting the community on a grassroots level, the Roadies also take cheering at the games very seriously. They sing for the whole 90 minutes and bring energy to create a fun and lively environment. They like to drink but also like to keep the atmosphere light and welcoming.
"We don't sing as well as anybody you're gonna hear on a record but, yeah, we sing," Dominey said.
Perhaps the most unique element of the Nashville fan experience is the connection between fans, players, and coaches that has formed over the years. Oftentimes they will all meet at a nearby pub after the game for a drink, mingling and having a good time together to celebrate a win or forget a loss.
Convenience and location is crucial to something like this, and it definitely doesn't hurt to have a welcoming pub right across the street from the stadium.
"Where our stadium sits now, you could fall out of the stands and land in the pub if you stumble right," Dominey said.
Nashville is the type of city that this works in. People know how to have a good time, which allows for a fun atmosphere between the team and fans. The Roadies are continuing to grow and they look forward to the next level. Dominey is excited about everything getting bigger.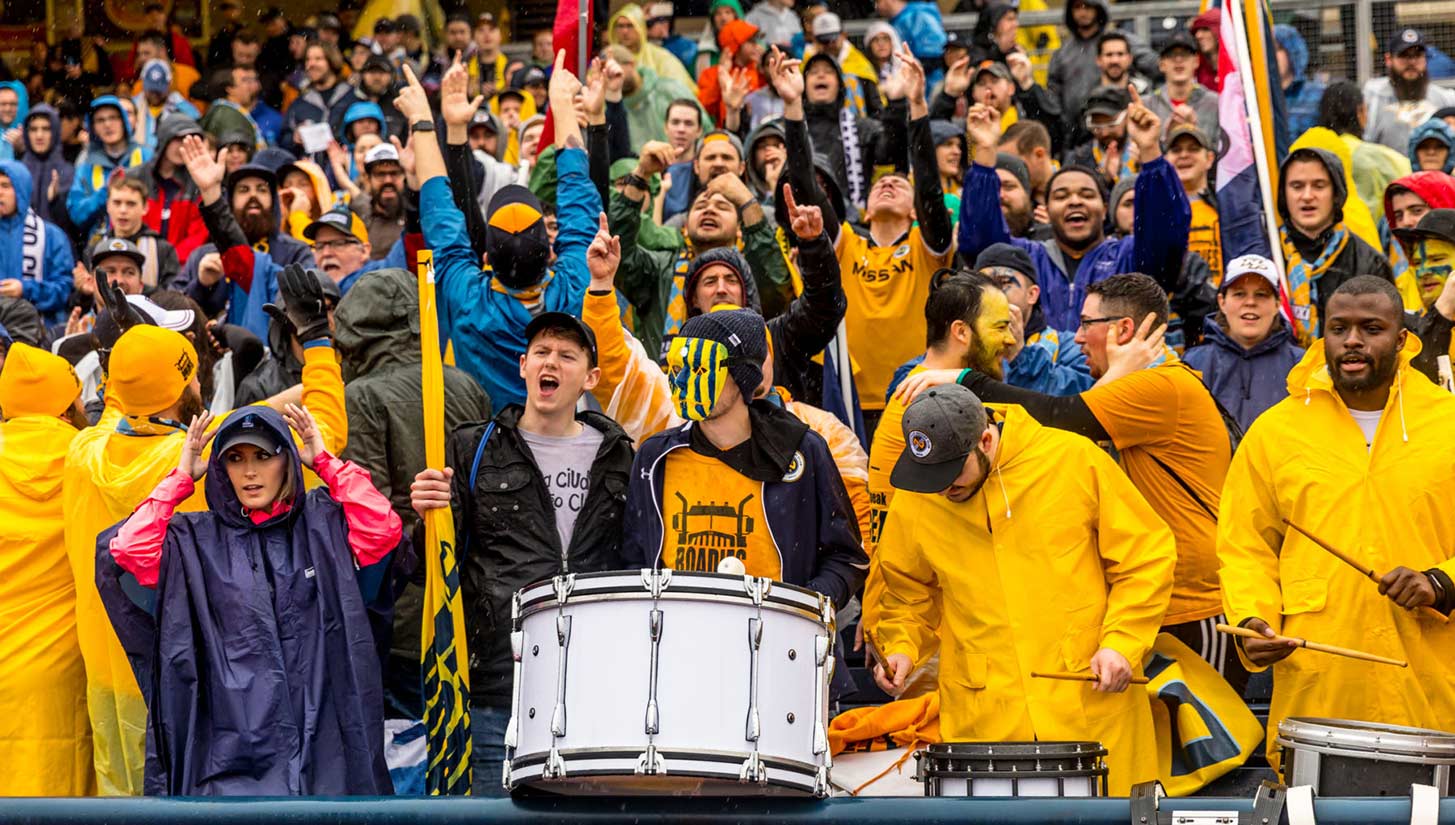 Nashville SC's journey to MLS has been one that highlights what's best about the game in America, and the Roadies are a big part of that. Dominey and the group have paid attention to what they like about supporter culture, but they've also tried to make it uniquely Nashville. They're still growing and, as Dominey phrased it, "trying to figure out the liturgy of the game," but so far they have been successful.
Nashville has been doing the game professionally for years now. Despite the series of teams that folded, there was always a new one to take its place. It's not a history as cloaked in glory and ancient triumphs as some European cities, but they never had Bones O'Toole so who's really to say what's better.
Since there's no promotion or relegation in America it's difficult for teams to find their way into MLS even if they want access. But given the current system, this is about as promoted as a club can get. Nashville SC, founded on the backs of the Diamonds, the Metros, the Rhythm, and Nashville FC, is now going into the top flight of American soccer.
Nashville's history is their own. It's filled with persistence and consistent dedication to the game, and when they finally get to kick off in their own stadium at the top level in the country, it will be sweet satisfaction that's sure to culminate with a wild party.
"Come hang out with us for 90 minutes and tell me it's not the most fun you've ever had at a sporting event," Dominey said. "We're paying attention to the match, we know what's going on, we're not just a bunch of idiots in the far end of the field. But, man, we have a ton of fun. We want to be a big part of it. We want it to be a big show."
To learn more about how to join the Nashville Roadies, check out their official website.