As football continues to make its foray into the world of high fashion, players signing ambassador deals with brands is the logical next step. After Jack Grealish inked a deal with Gucci, we take a look at five other high fashion-footballer collabs we'd like to see in the future.
Make no mistake about it, Jack Grealish x Gucci is history. For a brand that tends to associate itself with those within the film and music scene such as Jared Leto and Lana Del Rey, the fact that they offered the Manchester City attacker a seven-figure sponsorship deal is uncharted territory right there.
Naturally, we can only expect other players and brands to follow suit. Here are five that we'd love to see.
Dominic Calvert-Lewin x Balenciaga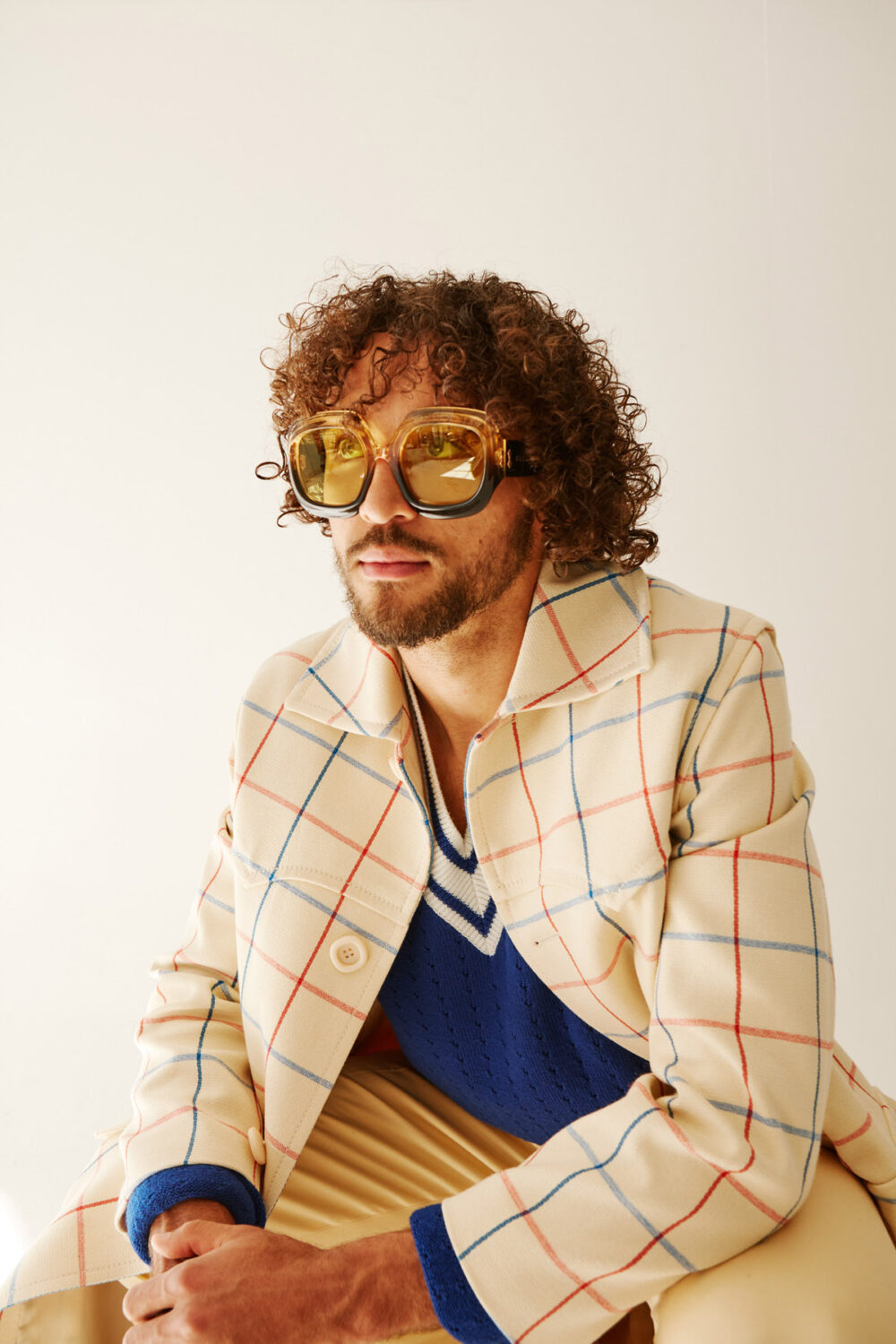 If there's one thing that a Dominic Calvert-Lewin fit pic and a Balenciaga drop have in common, it's having a knack for getting the world talking.
After all, the Everton striker's controversial Arena Homme + magazine cover in 2021, which saw him rock a 'back to school' attire coupled with flared shorts and a tiny handbag incited visceral reactions from many on how a role model such as the England international was forcing the idea of androgyny onto his impressionable young fanbase.
On the other hand, the Spanish luxury brand's unforgettable 'T-Shirt Shirt' release in 2018 — which was literally a t-shirt sewn on to a shirt priced at $1,290 — prompted a ton of comments on how this was the most blatant example of scamming a streetwear-obsessed generation.
Regardless of whether you reckon DCL or Balenciaga tend to drip or drown, imagine the scenes when these two avant garde forces of nature in fashion joined hands.
It was from 2015 onwards that the major fashion house's remontada was better than Barcelona's against PSG, as creative director Demna Gvasalia's meme-baiting marketing strategy meant Balenciaga became a talking point once again.
Creations such as the $545 square-toe leather mules that were trolled for looking like McDonald's fry containers, or their bizarre platformed Crocs that broke the internet would expose trolling to the most globally followed sport, and cement the Englishman's legacy as the polar opposite to the straight-laced David Beckham as a universal fashion icon.
But most importantly, with Calvert-Lewin's track record of sparking conversation by rocking the unforgettably out-there '80s suit with Tom Davies on the streets of New York for Fashion Week, or donning a pinstripe suit paired with OFF-WHITE Dunks, there isn't a more fashion-forward footballer out there that also spreads the key message that breaking norms in order to be comfortable in your own skin is the way to go.
Ex-pundits that have a tendency of punching the air on what modern-day footballers wear are possibly the select few that disagree with this linkup.
Virgil van Dijk x Dior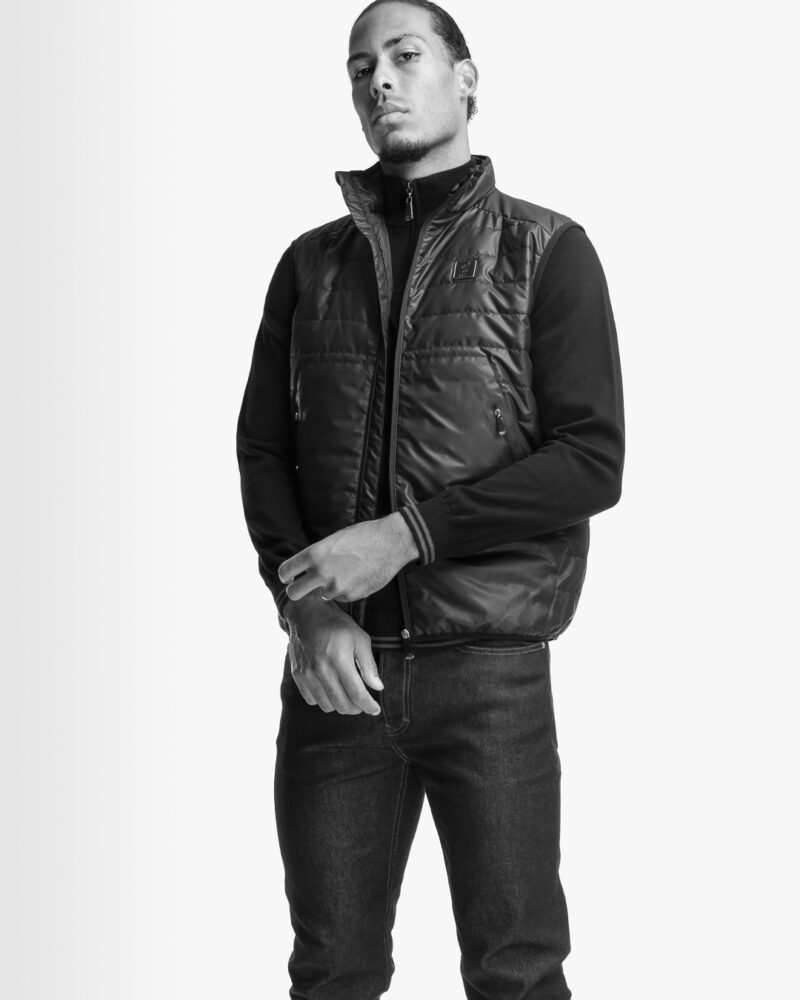 This isn't just because Virgil van Dijk rocked the Diordans on international duty for the Netherlands and looked like an absolute don while he was at it.
First things first, Dior as a brand has always exemplified being effortlessly steezy. And if there's a player in world football who is renowned for bossing proceedings without ever breaking a sweat, it's VVD. Clean sheets and clean shirts galore.
The French luxury brand tends to snap up some of the most suave human beings on the planet as their brand ambassadors. It has made the likes of Rihanna, Robert Pattinson, and Jude Law as some of the faces of their brand, which is an insight into the fact that Dior will historically always be bound by the hip with finesse.
And 'Big Virg' is also essentially viewed as a perfect specimen himself who essentially lives by Kendrick Lamar's motto on his song, "Element" which emphasizes on making everything and anything you do look sexy.
The Dutchman could make tackles in the rain look balletic, and has a 100% success rate at killing it in a black suit and a turtleneck. This infamous Troy Deeney quote on the Dutchman probably sums up how he's viewed by those within the game.
"He's too big, too strong, too quick, too good on the ball, loves fighting, a good head of hair. One of those guys that sprays on his top as well, so it smells lovely! When he runs past you, it's like, 'I can't catch you but…'"
With brutish strikers such as the ex-Watford skipper having a man crush on the classy Dutchman and him suiting up like it's nobody's business, there probably isn't another footballer out there that fits Dior's minimalistic aesthetic to formalwear like van Dijk.
Name the collection "VVDior" for crying out loud and we're cooking.
Allan Saint-Maximin x Louis Vuitton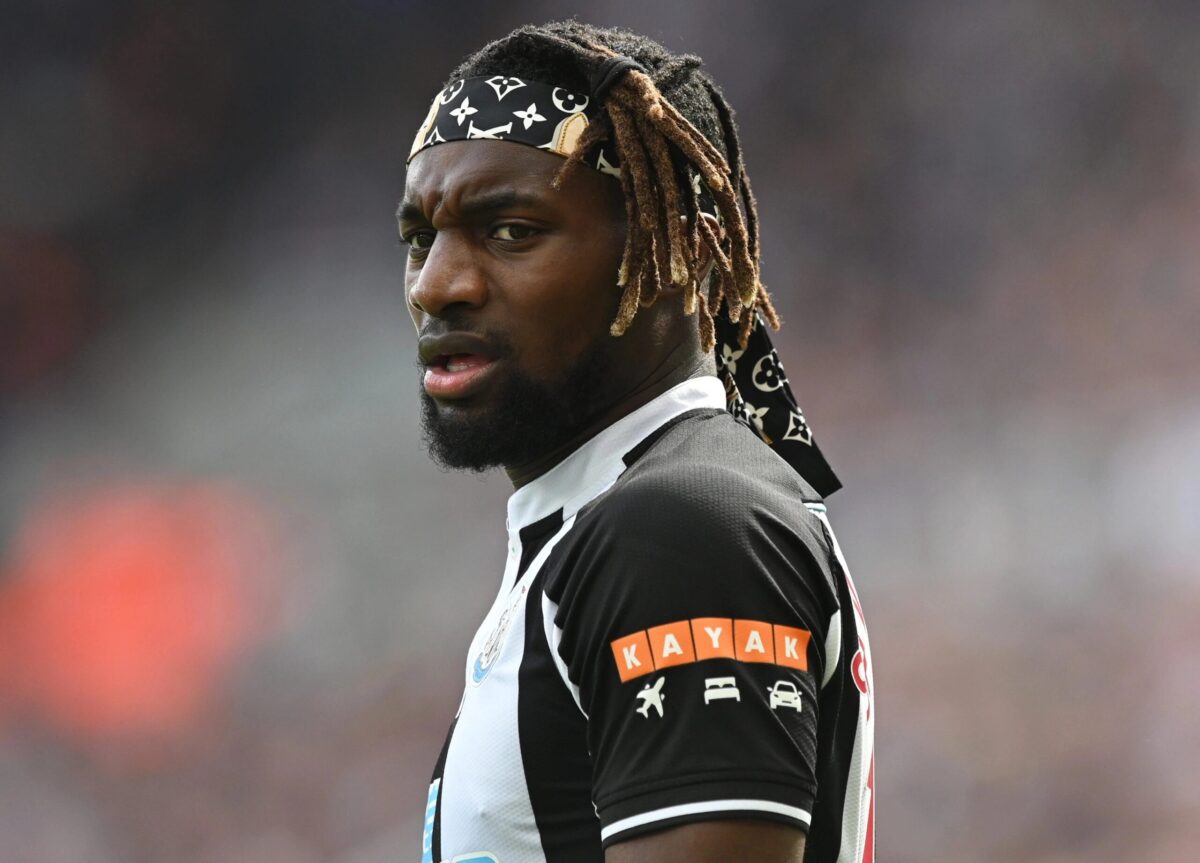 Firstly, condolences to ASM for not being able to land that Gucci deal; the streets will never forget that iconic headband.
But having been pictured rocking different shades of the Louis Vuitton bandeau headband on several occasions already, the iconic French brand may well need to reward one of their country's sauciest footballers for all his free promo.
And with LV embracing the rapid ascent of streetwear as the fashion zeitgeist amongst millennials, there's not a baller that fits their MO that is characterized by outlandish designs than Newcastle's eccentric winger.
Think of the iconic 2017 box logo hooded sweatshirt collaboration between Louis V and Supreme, or when the legendary brand joined forces with Japanese pioneer designer Nigo to create a monogram-heavy collection.
Now imagine Saint-Maximin being one of the faces behind these colossal drops and try convincing me it wouldn't make sense. It's like Lil Yachty modelling for Yeezy, which seemed silly to many at the time, but six years later, it's still a moment.
With the former Nice man being a showman with the ball at his feet as well, his Jackson Pollock-esque approach to the beautiful game separates him from the stats-obsessed wingers of the 2020s. The Frenchman's wackiness both on and off the pitch aligns with the brand's fearless outlook towards fashion.
With Newcastle's Saudi ownership showing all the signs of elevating the club to global dominance over time, and the Frenchman having a reputation of being one of the biggest characters in the Premier League already, investing in ASM as a potential ambassador would be a sign of Louis V being in touch with the world of sport by entrusting an unconventional icon as one of their brand's faces.
Much like they went slightly niche with HoYeon Jung from the hit television show Squid Game, Allan Saint-Maximin may be a risk worth taking.
Hector Bellerin x Yves Saint Laurent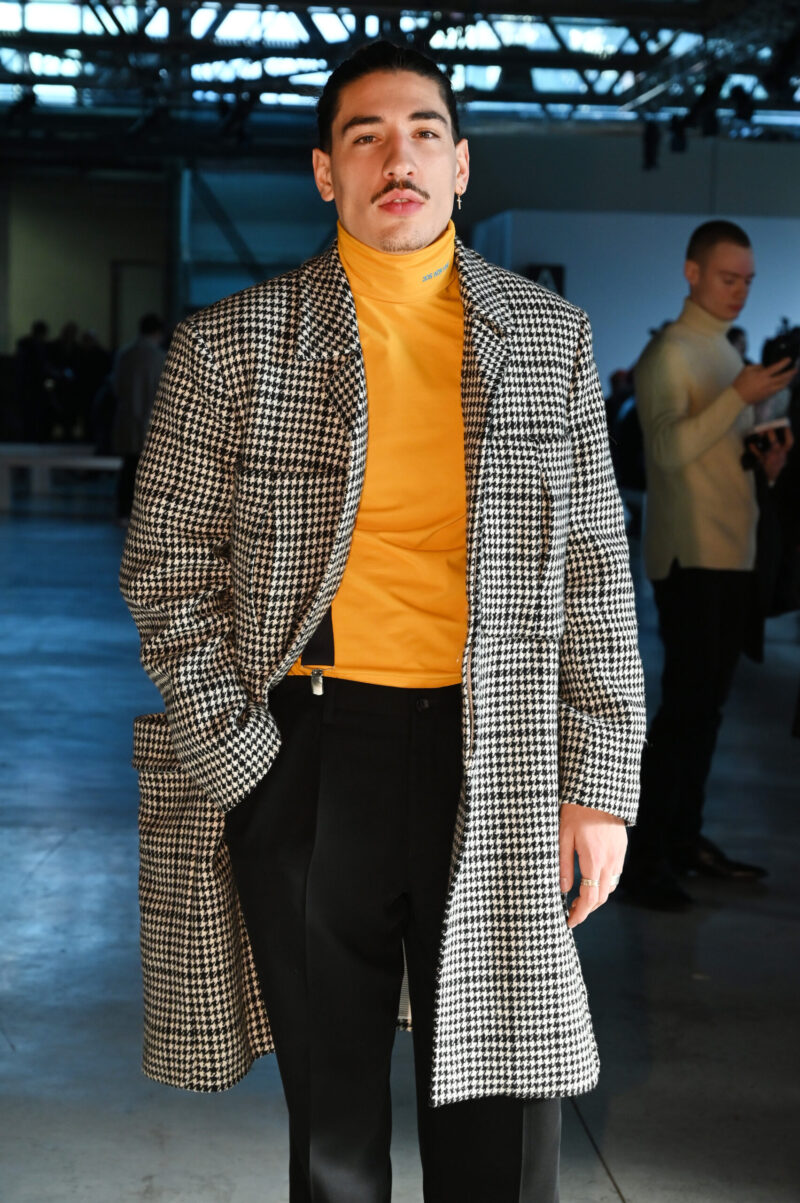 There is a strong case to make for Hector Bellerin being the drippiest baller in the game.
While the Arsenal right back has kept things super low-key ever since his successful loan move to Real Betis, your favorite player still doesn't have the sauce Heccy B does.
After all, the Spaniard celebrated his side's recent Copa Del Rey win in style by pulling up in a 1995-98 Betis x Kappa drop with Wojciech Kowalczyk on the back, which tells you how much of a hipster he is.
Being one of the select few footballers to walk the runway for Louis Vuitton and being a regular fixture at London Fashion Week over years, a YSL linkup will feel right at home for someone who refuses to be in the box with his fit choices.
With Yves Saint Laurent's history seeped in changing the game by meshing menswear fabrics and designs for women, there isn't a more fashion-forward footballer that would do justice to the French luxury brand's flamboyant drops than Bellerin.
In 2021, the in-form defender made a strong statement about how football wasn't ready for an openly gay player and reflected on his personal experiences of being slammed by toxic fans with homophobic insults for merely growing his hair out.
This is one of the countless examples of Bellerin being especially mindful towards LGBTQ+ issues while always being fearless in his fit choices, regardless of the hateful opinions spewed by many — which ties in with YSL's core principles of making consumers feel free in whatever they choose to wear.
After all, the SS22 YSL collection embraced the idea of gender-fluidity by utilizing classic women's wear pieces on the male models, such as jacquard crepe de chine blouses and cropped jackets; and with the Barcelona youth product's potential involvement, such a collection becomes a lot more meaningful than merely a case of a standard drop.
With the Spaniard also playing an instrumental role in the design process of Arsenal's formalwear collaboration with LA-based brand 424, while also making his own PUMA x KidSuper boots and being a creative director for FIFA 21, it would be shame not to see this baller cook along with the YSL designers behind the scenes.
Robert Lewandowski x Moncler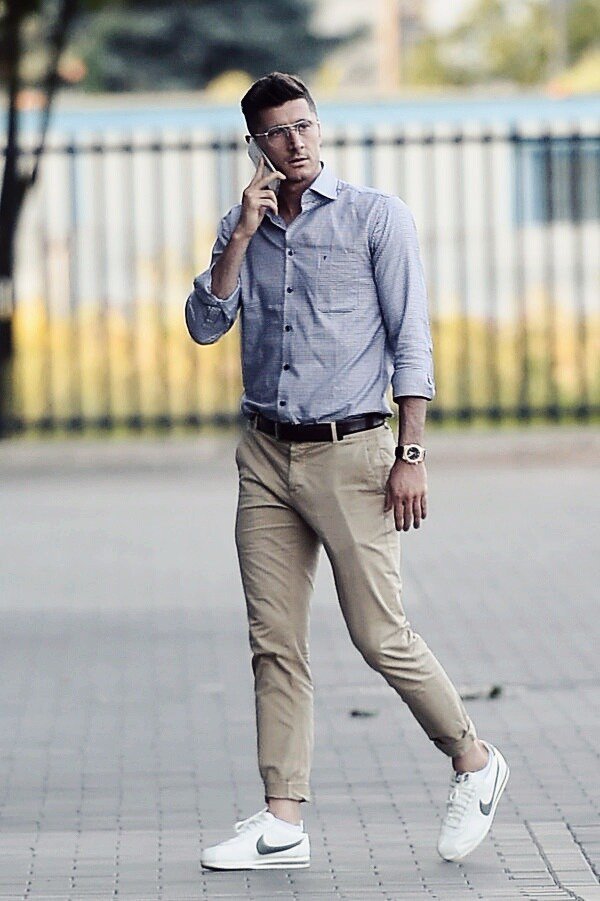 While Robert Lewandowski's goalscoring is understandably lauded as the numbers make a case that doesn't need to made, some tend not to pay heed to how much of a supreme athlete he is. At 33 years young, the Polish striker is aging gracefully as he not only shows no signs of slowing down, but is unfathomably hitting new peaks year on year.
For the consummate professional that never tends to make headlines for his fits, it makes sense why the sportswear luxury brand Moncler fits like a glove.
The French-origin fashion label has dedicated itself to skiwear for 70 years, and has never switched up on its MO. Some would describe Moncler as single-minded, others would dismiss it as one-dimensional, which couldn't be any more similar to the discourse around the Bayern Munich legend.
There's an efficiency about the former Borussia Dortmund superstar that stems from him being a ruthless goalscorer as well as looking like he was built in a lab that fits the brand's no-nonsense skiwear creations.
Think of Moncler's collab with Inter Milan in 2021, and picture Lewandowski in the photoshoot and you best believe he's standing front and center. And rightfully so.