Speaking at a news conference on Friday, FC Barcelona president Joan Laporta made the shock announcement that negotiations to keep Lionel Messi at the club had ended. Expressing that he did not want to give "false hope" in any chance that the situation would change, Laporta stood firm in his stance that the post-Messi era has begun. 
Having joined FC Barcelona in 2000 at age 13, Lionel Messi has spent 21 years with the Catalonia side while making an astounding 778 appearances and scoring 672 goals. His unprecedented accolades include six Ballons d'Or, 10 La Liga trophies, seven Copa del Rey titles, and four UEFA Champions Leagues. He's won a club record 34 trophies and just this past summer lifted the Copa America trophy while playing for Argentina, his first major international title. Yet, at the seasoned age of 34 he is now out at the only club he's ever played for since becoming a teenager, and floundering to find his next team. How did it ever get to this hapless situation?
Laporta, while openly frank about the "disastrous" circumstances he inherited from Barcelona's previous board, was abundantly clear in blaming La Liga's rigorous spending limits as the reason for Messi's impending departure. When asked whether there was any chance it could be salvaged he stated, "The negotiations with Messi have ended and it's brought us here without an agreement because of the salary limit. Leo wanted to stay, so he's not happy. We all wanted him to stay, but now, like us, he is facing the reality of what's happened. A reality that can't be changed."
Laporta's statements doubled down on Barca's official announcement on Thursday that Messi would not rejoin the club. In part, the club stated that, "Despite having reached an agreement with Messi and with both parties clearly wanting to sign a new contract, it cannot be finalized due to financial and structural problems [rules relating to the Spanish league]."
Who is to Blame for Messi Leaving Barcelona?
It is obvious to the discerning eye that there are subtle chess moves occurring behind the scenes. La Liga president Javier Tebas, who has been publicly feuding with both Laporta and Real Madrid president Florentino Perez over the creation of a European Super League, hasn't wavered in his insistence that all clubs adhere to the league's financial control rules. He has publicly stated that there would be no exceptions — not even for the world's best player.
Interestingly enough, to address the detrimental financial impact that COVID-19 has had on its teams, La Liga proposed a deal earlier this week to sell 10% of their business to private equity firm CVC Capital Partners in a 50-year agreement for around $3 billion. A 12-club committee, which pointedly did not include Barcelona or Real Madrid, unanimously agreed to the proposal.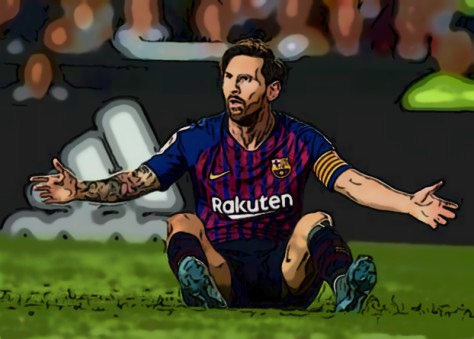 It should be noted that FC Barcelona's share of this agreement would be around $330 million spread out over the next three years. This immediately led to speculation that the badly needed cash injection would solve the problem and that the imposed salary limits would increase sufficiently to provide for Messi.
Yet, in describing the merits of La Liga's agreement with CVC, Laporta said that no one person is bigger than the club, and that agreeing to the terms of the deal could put the club at long-term risk.
"It would not be in Barca's best interests," Laporta continued. "We were going to receive some money, but we think that accepting it — and affecting our [revenue from] television rights for the next 50 years — is not something we can do [to keep Messi]. It's too risky. The club is above players, coaches and presidents."
To further highlight the disconnect, La Liga stated that the purpose of the cash injection was to build for the future, with the league requiring clubs commit to a plan focusing on building up their physical infrastructure and their brands. They specified that clubs must spend at least 70% of the money to develop long-term growth, and only 15% can be used for transfers and salaries, with the remaining 15% going towards refinancing any debt.
Tebas had a scathing response to Laporta on Twitter.
"Not long ago, you were saying we [La Liga] were broke," he wrote. "Now we're valued at €24.25 billion and there's access for [clubs] TO GROW, you're worried about the future income of a league you'd written off as dead. You know that the operation with CVC doesn't mortgage Barca's television rights for 50 years, what it does is give them more value for all clubs and that way you can MORTGAGE your BANKS and solve the debt problem. That's how you understood it a few hours ago."
There's a standoff between Tebas and Laporta that's been brewing and is now being played out in front of the entire world to see on who is going to blink first. Barcelona is squarely placing the blame on La Liga while slyly asking for some wiggle room on the salary cap. Tebas has been unrelenting in his position that there will not be any exception to the economic regulations. Unfortunately, it's looking more and more likely that Tebas calling Laporta's bluff will end up with Messi being forced to leave.
Where Can Messi Realistically Go?
In reality, there are very limited options for Barcelona's record appearance holder and top goal scorer of all time. Earlier this year, a leaked contract showed that Messi currently earns up to $165 million a year if he hits all bonuses and incentives. That astronomical figure is before any endorsement dollars have been added and more than any NBA franchise has spent on their entire roster last year.
Through mutual efforts to try and keep him with the club, Messi and Barcelona had reached a verbal agreement on a five-year contract extension at Barcelona in which his salary would be reduced by 50% under terms of the new deal. To meet financial restrictions, payments would scale upwards when Barcelona's finances were stabilized in theory. However, with La Liga only allowing 15% of CVC money to go toward salaries and transfers, it was not going to be enough for Barcelona to pay all of their salary contracts and bonuses and still keep Messi.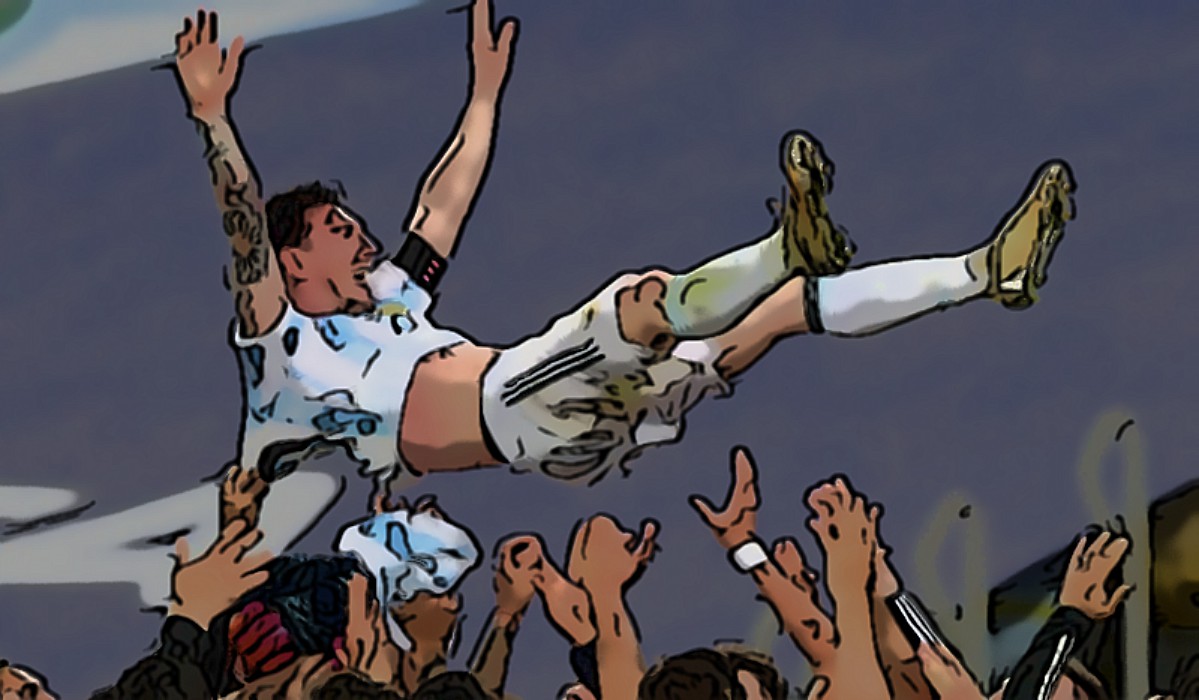 This is in sharp contrast to a year ago, when Messi tried to force his way out of the club. He took public aim at those in charge at Barcelona, with the most critical remarks aimed at then-club president Josep Maria Bartomeu. However, he relented upon realizing he would not be able to leave without paying an impossible €700 million clause or dragging the club through a painful court battle. Much happier once Bartomeu was no longer president, Messi hasn't publicly spoken on the issue since December, stating he planned to wait until the end of the season before confirming any decision and he was also well aware of the club's perilous financial situation.
Last summer his options were Manchester City or PSG, with both clubs being Gulf state-backed clubs. A move to Man City would would unite Messi with his former manager Pep Guardiola, who coached him at Barcelona for four years until 2012. But earlier today, Etihad chief Guardiola confirmed his side would not pursue Messi after having spent a Premier League record £100 million on Jack Grealish.
Landing at PSG would team him up with his former teammate and good friend Neymar. PSG representatives have supposedly been working for weeks on negotiating a deal for Messi that would allow them to still keep Neymar and Kylian Mbappe.
Chelsea and Manchester United have also been cited as potential landing spots with reports that the Blues in particular would look to potentially acquire Messi in addition to continuing their pursuit of Romelu Lukaku. Both teams appear to be long shots however, and time is running out with just a week before the start of the new seasons of Europe's top league.
An interesting wrinkle to the situation are suggestions that a move to MLS is now also a strong possibility. Le10Sport has reported that City Football Group, the parent company behind Manchester City and sister club New York City FC, have made an opening contract offer to Messi. The report claims that he has been offered a three-year contract: The first two years playing at Manchester City, and the final year at New York City FC in MLS.
Considering all of the maneuvering that has occurred over the past year, it is unlikely that this story will have a nice, clean ending. Although it remains a possibility that La Liga will somehow facilitate a resolution that allows Messi to remain with the Spanish club, it is looking less and less likely as time passes. It now seems inevitable that after 21 years of a highly successful sporting marriage, we will now witness the biggest football divorce the world has ever seen.
___________
Have any comments or questions? Send us an email with guaranteed anonymity to be featured in our next 'Anonymous Mailbag.'