Honoring four unique cities from across the globe, PUMA has kicked off its City Pack series in Los Angeles. Inspired by three historic LA neighborhoods — the Jewelry District, Fashion District, and Flower District — the trio of shoes feature a pastel color scheme inspired by the seemingly endless summer hues of the City of Angels. 
When most people picture Los Angeles in their heads, the first images elicited are often of the fickle bright lights of Hollywood, traffic jams, and smog. While none of those are overtly wrong, there is so much more to LA than its stereotypes. From the diverse culture of its people to its varying eclectic neighborhoods and districts, there's always something new to find.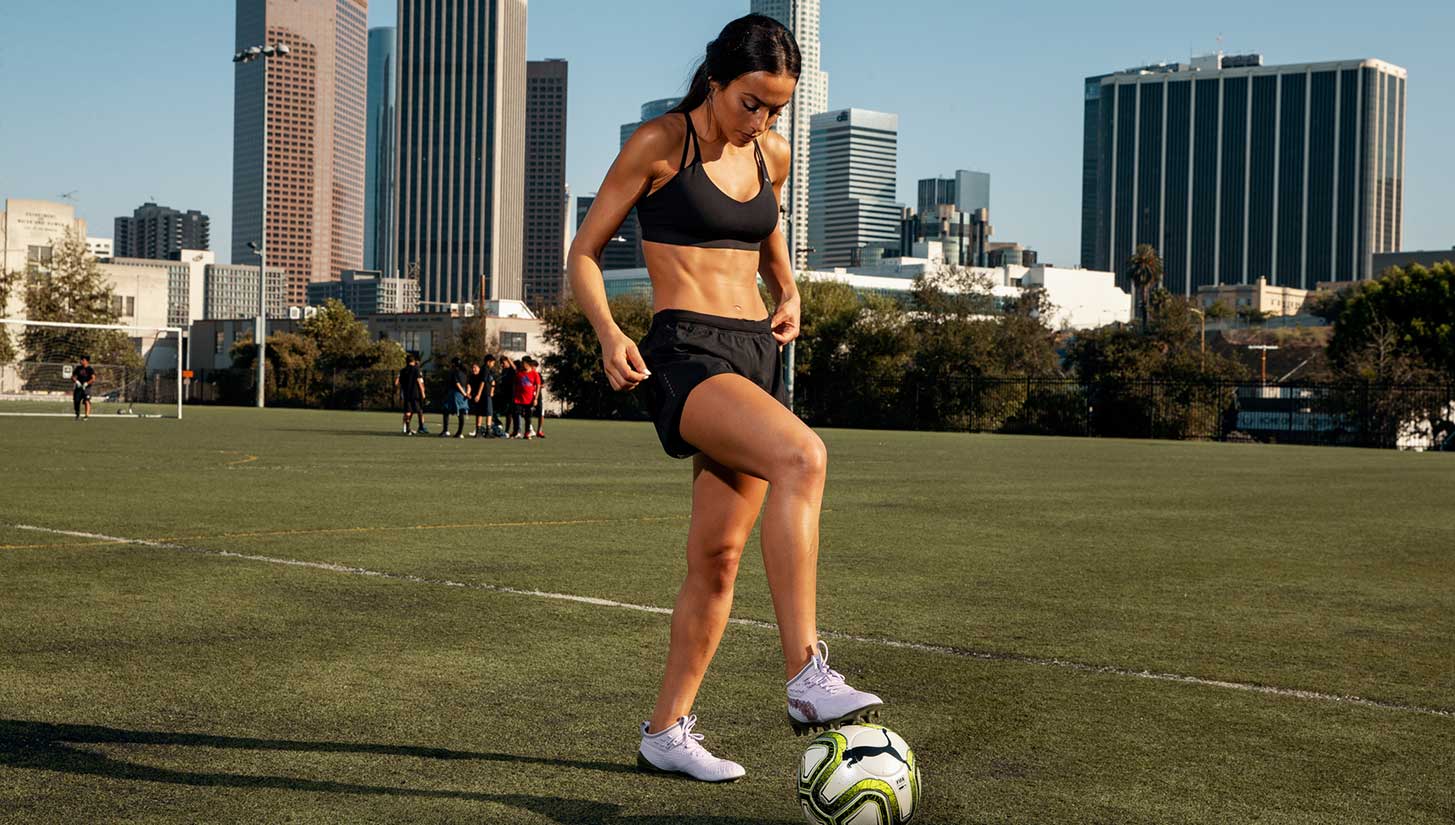 PUMA has honored these lesser-known facets of the nation's second-largest metropolitan area with the release of its LA City Pack, containing two football boots and one lifestyle sneaker inspired by the city's deeply-engrained neighborhood culture. Outside of the city, an LA-native may simply tell you they hail from Los Angeles, but when asked by a fellow Angeleno, you'll find much more hyper-local responses with their own connotations, ranging from Silverlake, to the Westside, to the Valley.
Capturing this sentiment, PUMA's LA City Pack contains design cues from three of LA's most iconic and historic neighborhoods. The pack's first boot, the PUMA Future, is inspired by the art deco and gold-laden shops of LA's Jewelry District, the largest such district in the United States.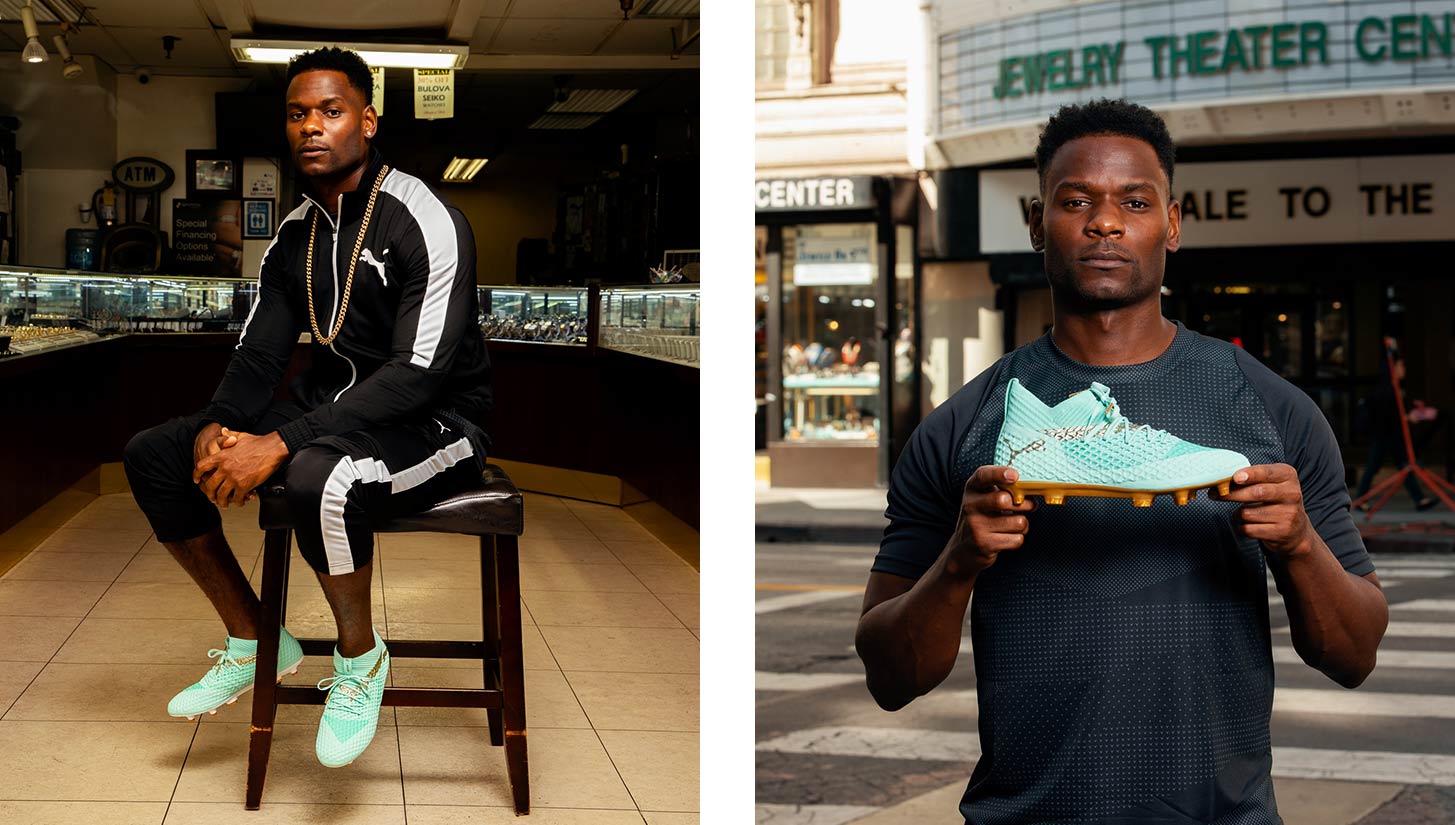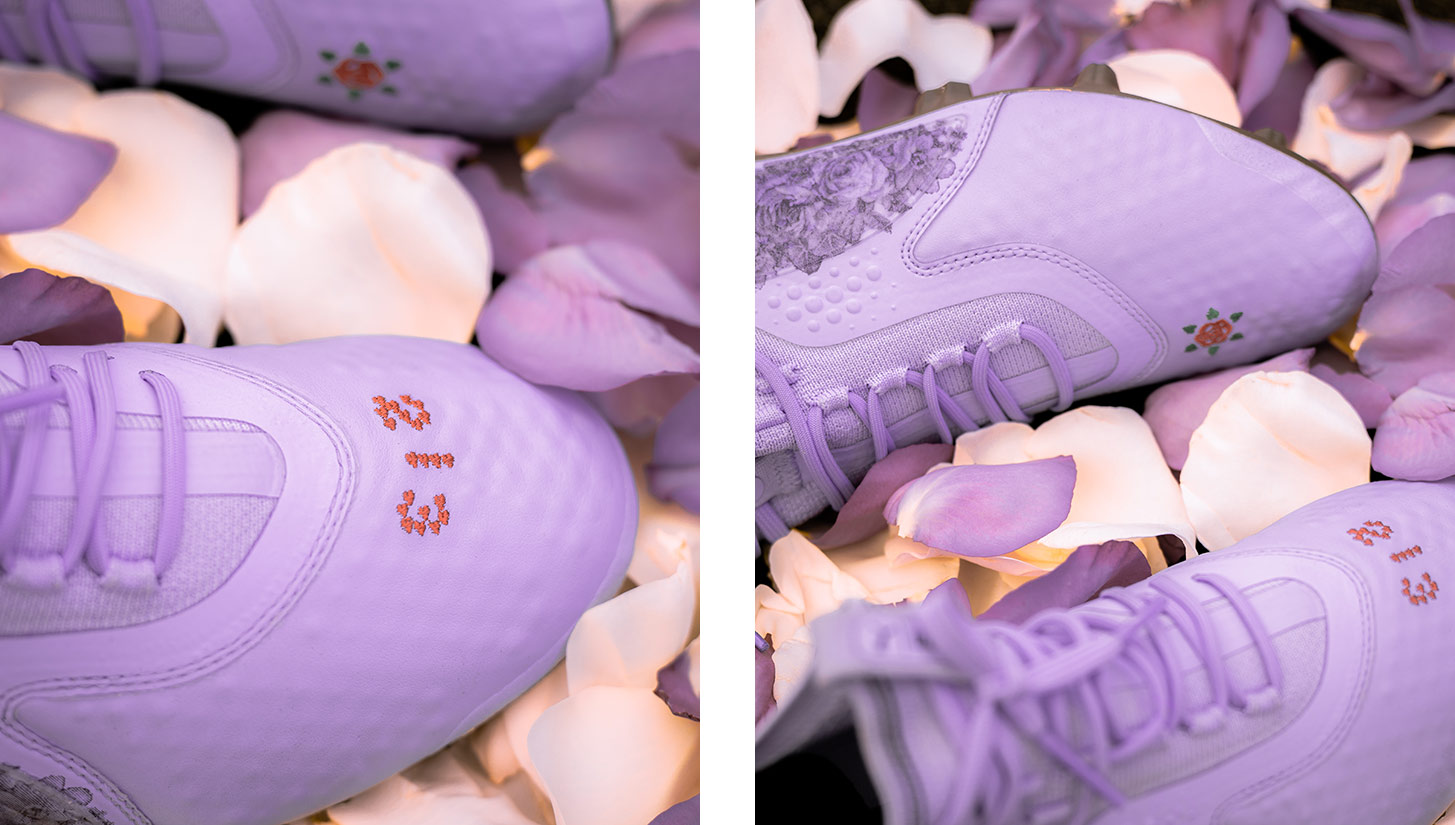 Equally as stunning is the One boot, which inspired by the Flower District comes in a heavenly lilac color with plenty of floral design elements. An embroidered "213" area code on the boot's toe further harkens back to the LA theme.
Capping off the pack is the street-ready Future Avid Netfit sneaker, inspired by the Fashion District. Draped in a similar mint-greet colorway to its on-pitch counterpart, the Avid Netfit ditches the gold of the Jewelry District for a patchwork graphic made from different materials — a nod to the countless fabrics that have propelled the Fashion District into one of the most formidable in the country.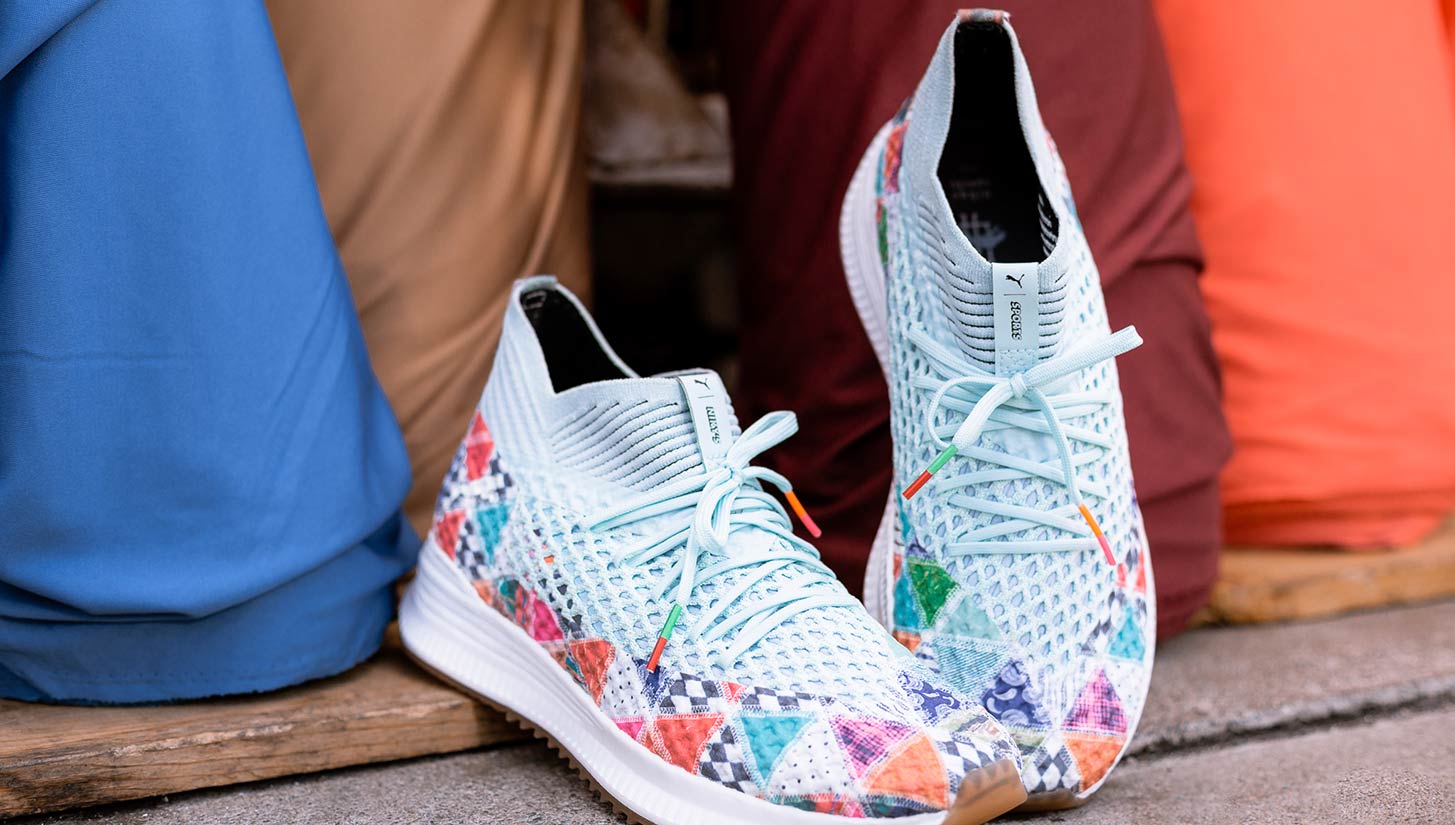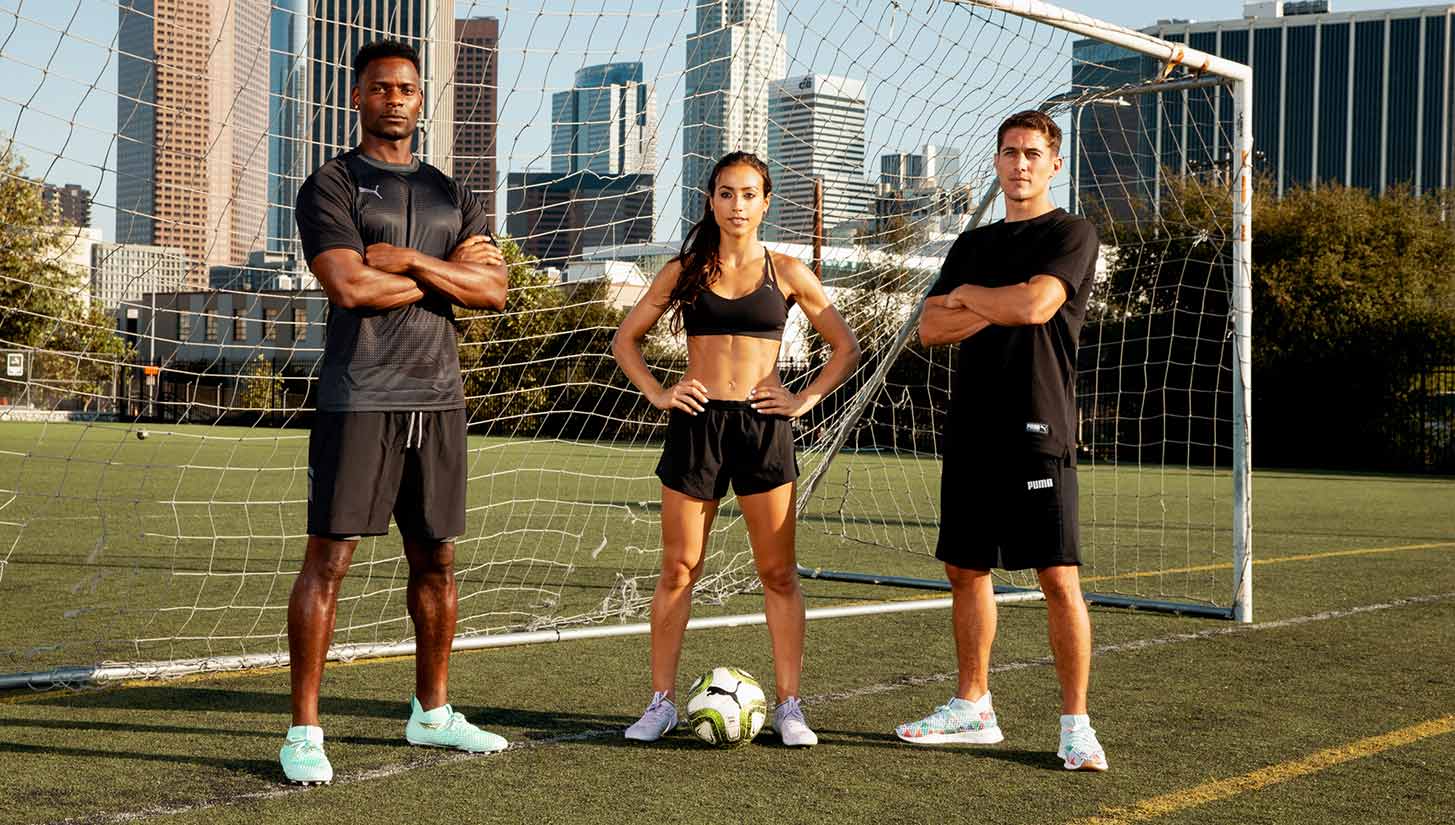 For the pack's release, the footwear was modeled and tested by LA-natives Maurice Edu, Julia Glanz, and Bryan Jordan, who all have significant careers within the beautiful game. All three boots will be officially unveiled at Niky's Sports later today.