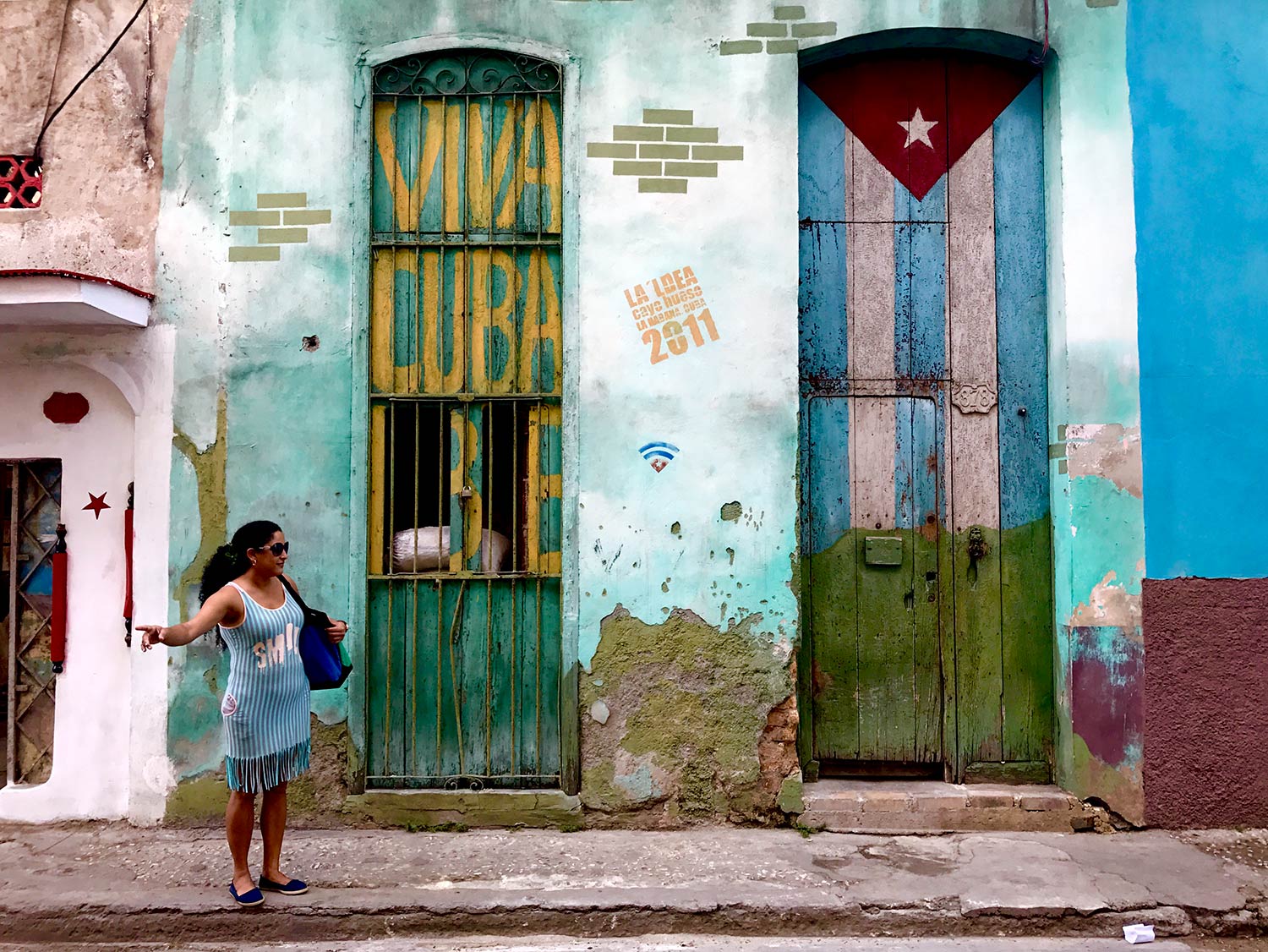 Cuba remains a beautiful, contradictory island brimming with rum, remnants of the revolution, and diesel cars juxtaposed alongside tourists and signs of encroaching modernity. In this edition of Urban Lens, we observed Old Havana in the week following Fidel Castro's passing. Among the people we came across was a young boy playing football in an alleyway, a quiet symbol of an enduring love for the beautiful game against the backdrop of a city facing major changes.
Fifty years of neglect can be seen in Havana's dilapidated alleyways and roads, yet there is something nostalgic about the city's peeling doorways and distinct pastel buildings. With its contentious politics, rich culture, and romantic stereotypes, thoughts inevitably turn to the smell of Havana's windswept beaches, the rhythm of infectious music and dance, and images of larger-than-life romantics like Ernest Hemingway wandering these streets, sipping coffee, breathing in an aromatic mixture of petrol, tobacco, and cheap perfume.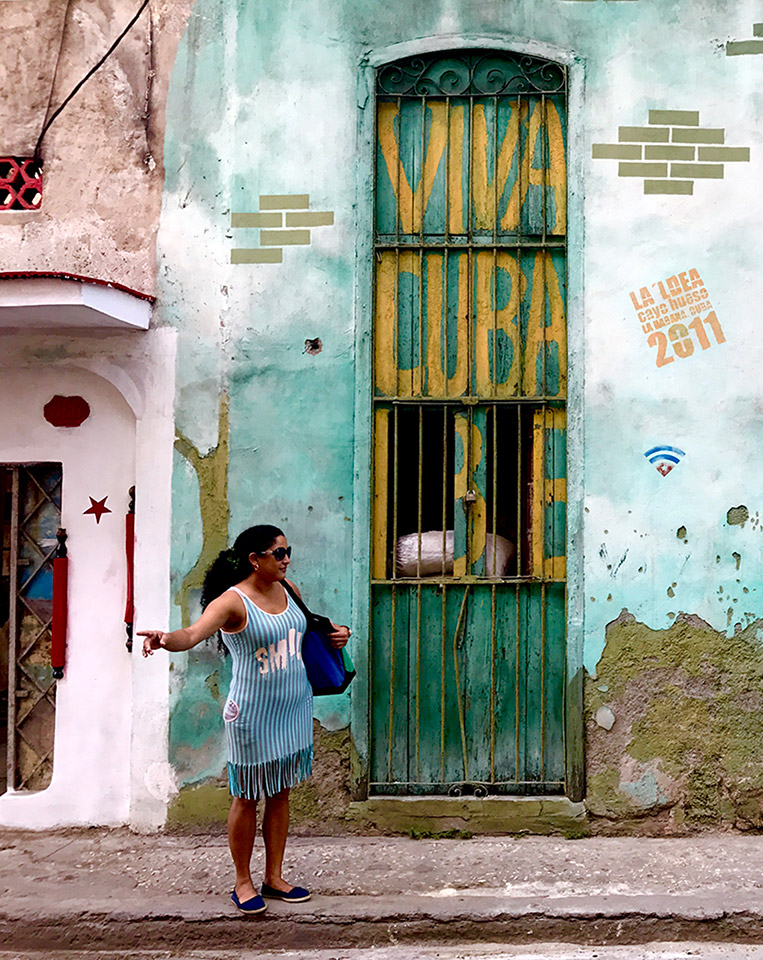 Playing street football in a small alleyway is a young boy. His name and age are not known but he is probably close to 10 years old. He says that Real Madrid is his favorite team and his favorite player is Cristiano Ronaldo, naturally. The tiny ball that he has outgrown will unwittingly help him develop the dribbling skills for which his football hero is famous.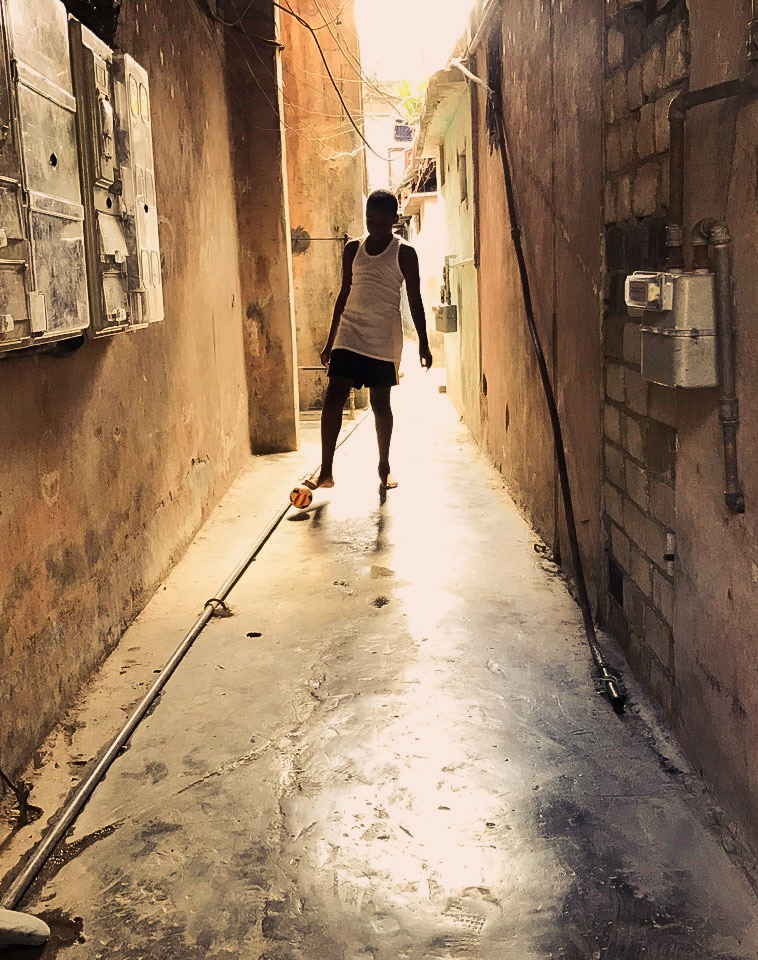 He continues to practice his jukes, feints, and step overs as a neighborhood boy watches from a distance. Lacking a proper pitch, uniform, or shoes does little to dissuade the football dreamer from repeating these moves over and over, performing them in sync with the future games he imagines in his mind. Only after the onset of dusk does he allow himself a brief respite from his ball work.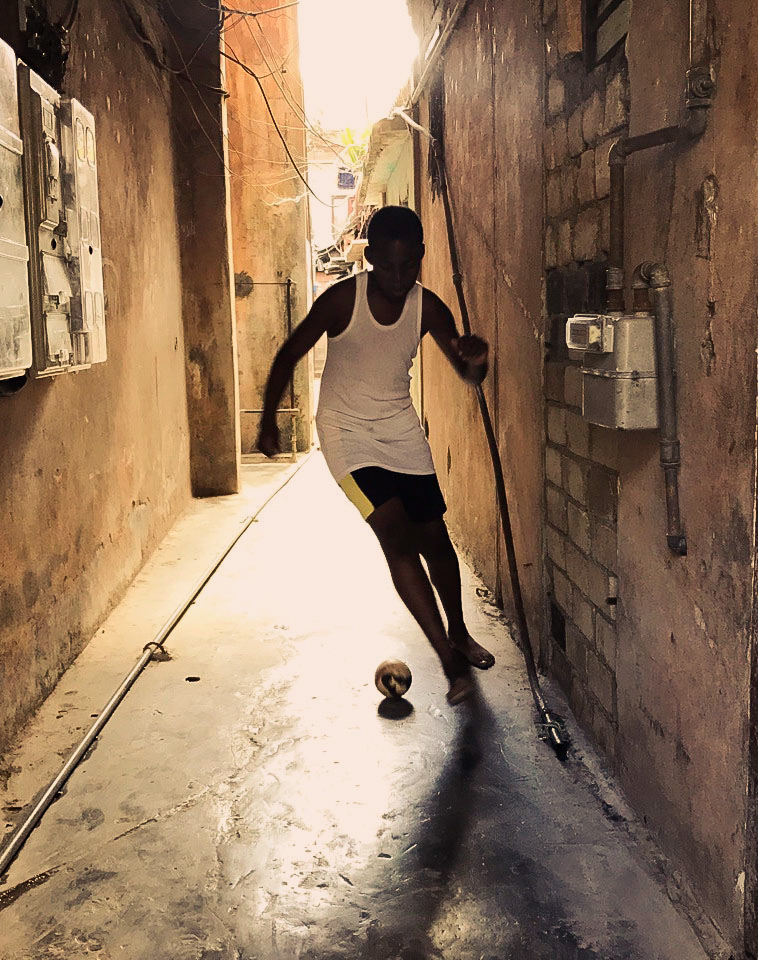 At that moment, while resting, he sees his two close friends and acquiesces to a quick group photo. As day turns to night, and the city's elderly ponder the passing of a once powerful and imposing leader, three young boys laugh and dream their way to a boundless future.
Photography by Fernando Hernandez Ramos.