The beautiful game "joga bonita" requires only two ingredients: a ball and pure passion. With the global competition coming close to the finish, Red Bull Neymar Jr's Five is collecting all National winners from the 103,000 players that participated in the 53 countries. The U.S. National Finals were held in the always lively city of Miami.
Lovers of the game came to the Magic City to support the growth of the sport and the incredible passion these ballers brought. Some of these fans included former All-Pro NFL star Chad "Ochocinco" Johnson as well as Danny Gildea from GPS Soccer Assassins.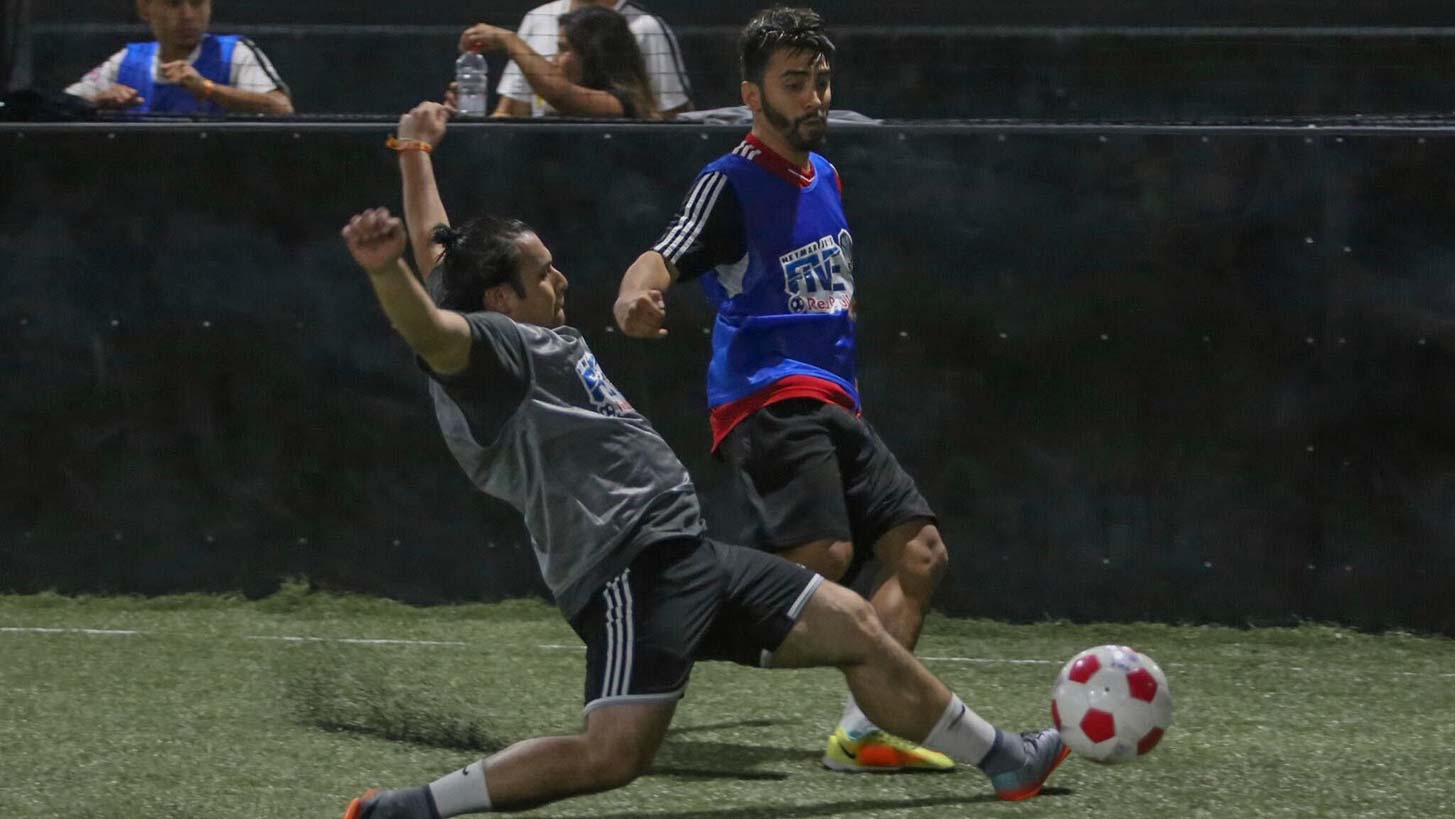 Eddie Salcedo from 11 Sports Media has been organizing these events in the U.S. for the last two years with intent to improve and grow the competition. This year, he was troubled with some surprise rainy weather, making the terrain a tough surface to play on. He changed the competition to another location at the Urban Five Center in Miami.
"First of all, we are very happy that we were able to find a facility in basically 48 hours," Salcedo said. "The weather out here in Miami has been terrible, and it's been raining cats and dogs for about two weeks, so the surface outside wasn't a feasible surface, so we moved it indoors to this great facility."
Another welcome change spearheaded by Salcedo was downsizing his match balls from a size 5 soccer ball to a size 4 futsal ball. Much more appropriate for street, the move was made after Salcedo spoke with many players.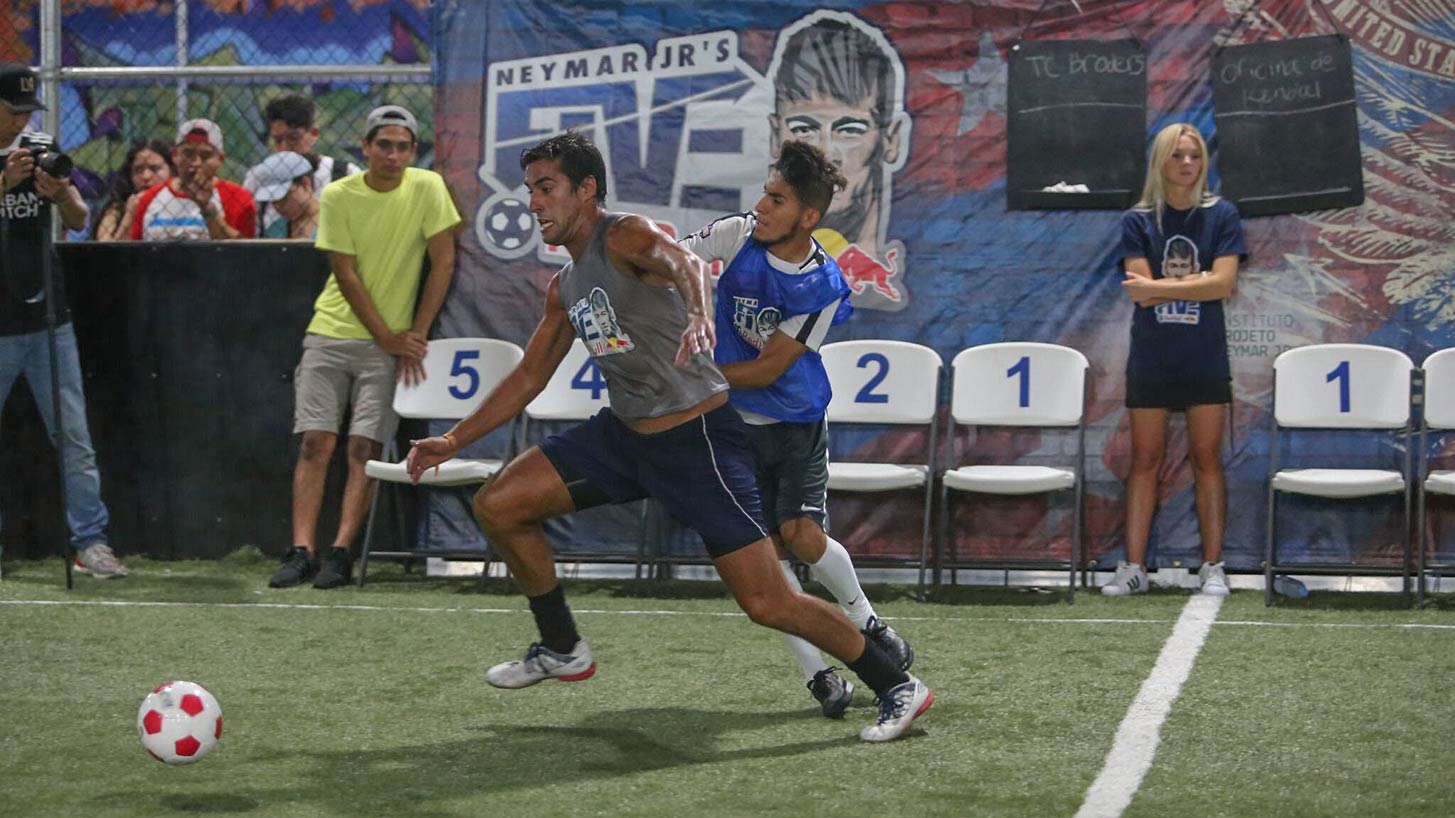 Fans flew in from across the country to support their teams helping to create an electric environment. Notably, Houston-based team Sphere – led by former Houston Dynamo Mike Chabala and Pro FIFA player and YouTuber Mike Labelle– had a crowd of about 20 fans cheering them on. Sphere's players were made up of members of the soccer-based fitness class that Chabala and Labelle have created.
The infamous Chad Johnson, or the NFL player formerly known as Ochocinco, added hype with his presence and dropped by to simply watch some good competition. Ochocinco is known for his love of the beautiful game and even had a trial with Sporting Kansas City in 2011.
"This is my home for one," Johnson said. "This is where I play indoor soccer every day. I heard the event was going on so I just came down to check out some of the teams and watch a couple of my friends compete. Back then, it was almost frowned upon to play soccer, but I continued to do it and made my switch to football in 10th grade. Now I'm just back here enjoying the game."
In addition, Red Bull brought out the freestylers who perform at MLS games for the New York Red Bulls. DJ Diveny along with Victor came out and performed all day and even did a show for a group of kids that were there.
"I'm really excited to be here for this event," Diveny said. "The coolest thing about this tournament is it creates a new culture of street soccer, especially in the US and all around the world. Its more unique, more creative, more flare. When you go a man down, it's extremely hard to get back and score."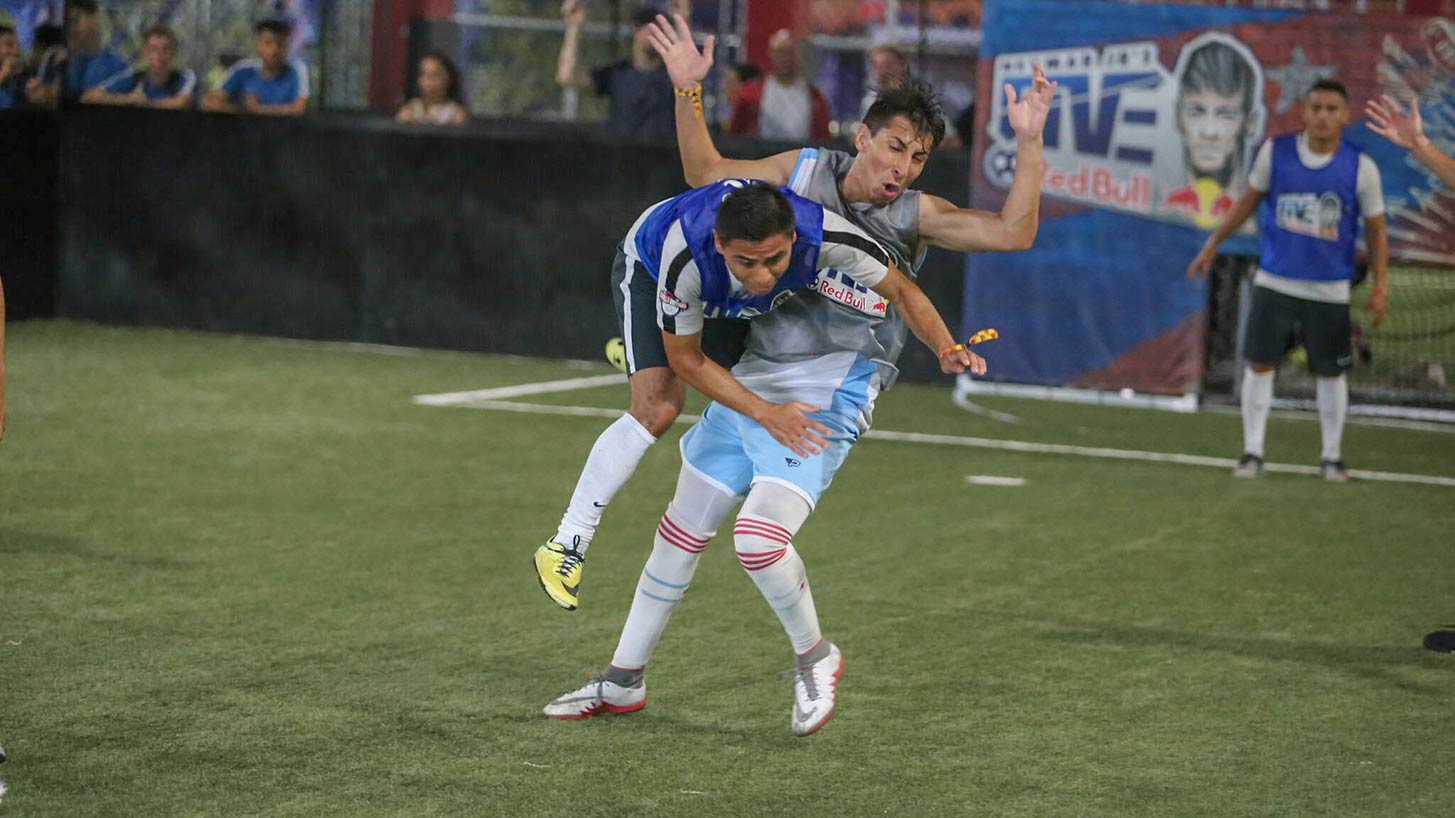 Seventeen teams were scheduled to compete in the National Finals. The tournament consisted of a group stage, a knockout stage and a final. The teams were split into groups A, B and C where they battled it out for their place in the quarter finals. From then on, it was do or die until the final.
The competing teams were flown out from their homes after besting the competition in their regional qualifiers. Even better than getting a free plane ticket to Miami, and possibly Brazil, was that this tournament was fueled strictly by raw passion. As proved in many of these matches, one moment, one goal, and a lost player could change the entire momentum of the game.
While the competition level increased from last year's U.S. Final, experience seemed to pay off as the championship match included two familiar faces. Last year's overall U.S. champion from Los Angeles, TC Broders, took on Victory FC out of Chicago, who also qualified for Miami last year.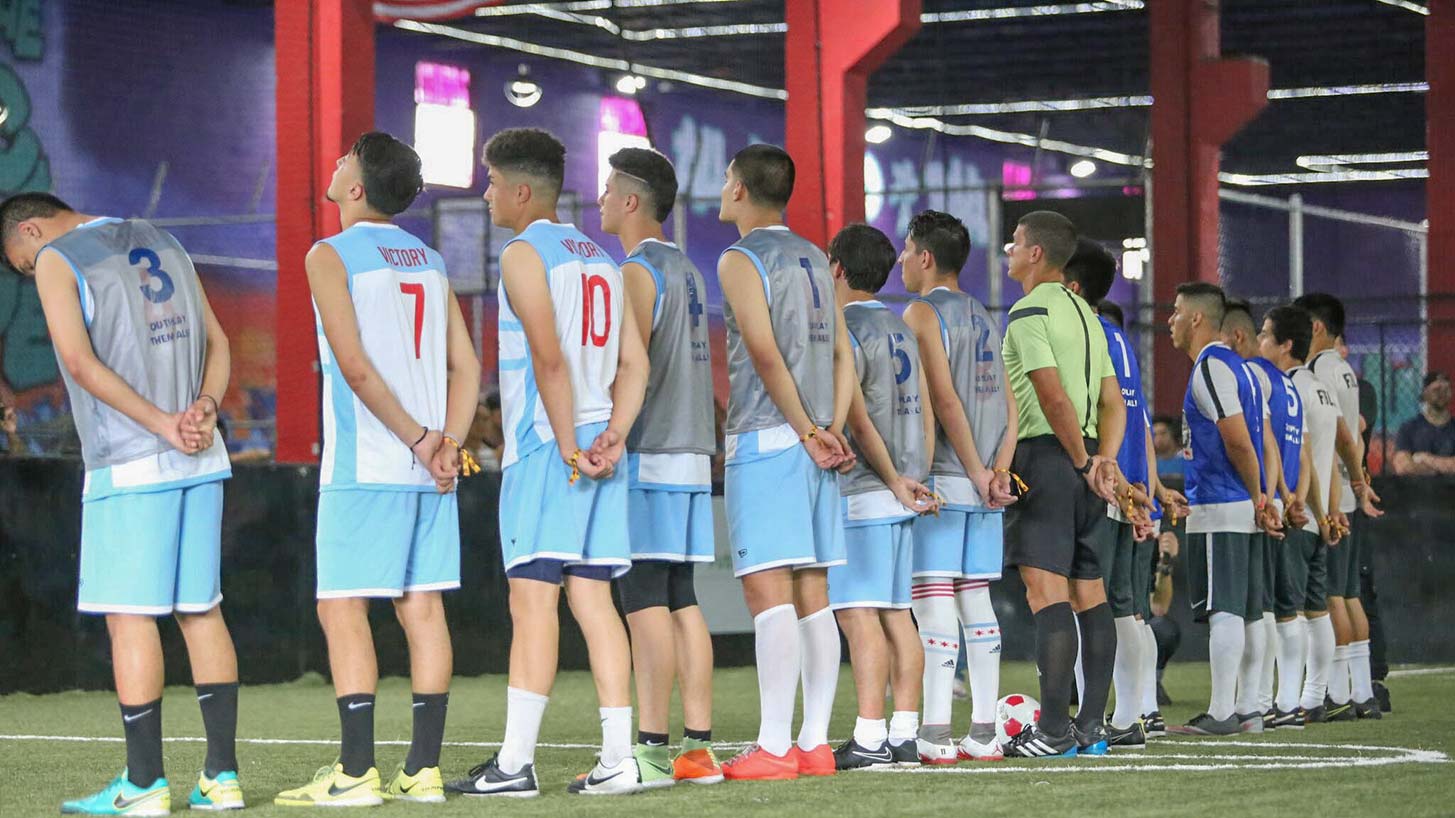 Like the Broders, whose core team members consist of the four Gonzalez brothers, Victory has plenty of team chemistry, including their own set of twins. Despite being the reigning champs, TC Broders couldn't contain the swift Chicagoans and a new street team was crowned.
For the Broders, the loss was heartbreaking, but as always, they displayed class in congratulating Victory FC even after what appeared to be a questionable call by the referees had tilted the dynamic of the game.
"The journey has been incredible," TC Broders Charlie Gonzalez said. "To be able to return back to Miami and to play the National Final with my brothers and my closest friends that are like brothers to me [was incredible]. We have one rule, which is to play for one another and give our all. We always thank God for giving us an opportunity to have a team like this and we are blessed to be able to travel together. As my parents said, we won't always win and we should learn from our mistakes and past experiences and to remember to do everything for God because without him we're nothing."
Victory FC will head to Neymar's hometown of Praia Granda, Brazil and will go up against 52 other teams from across the globe on July 7-8.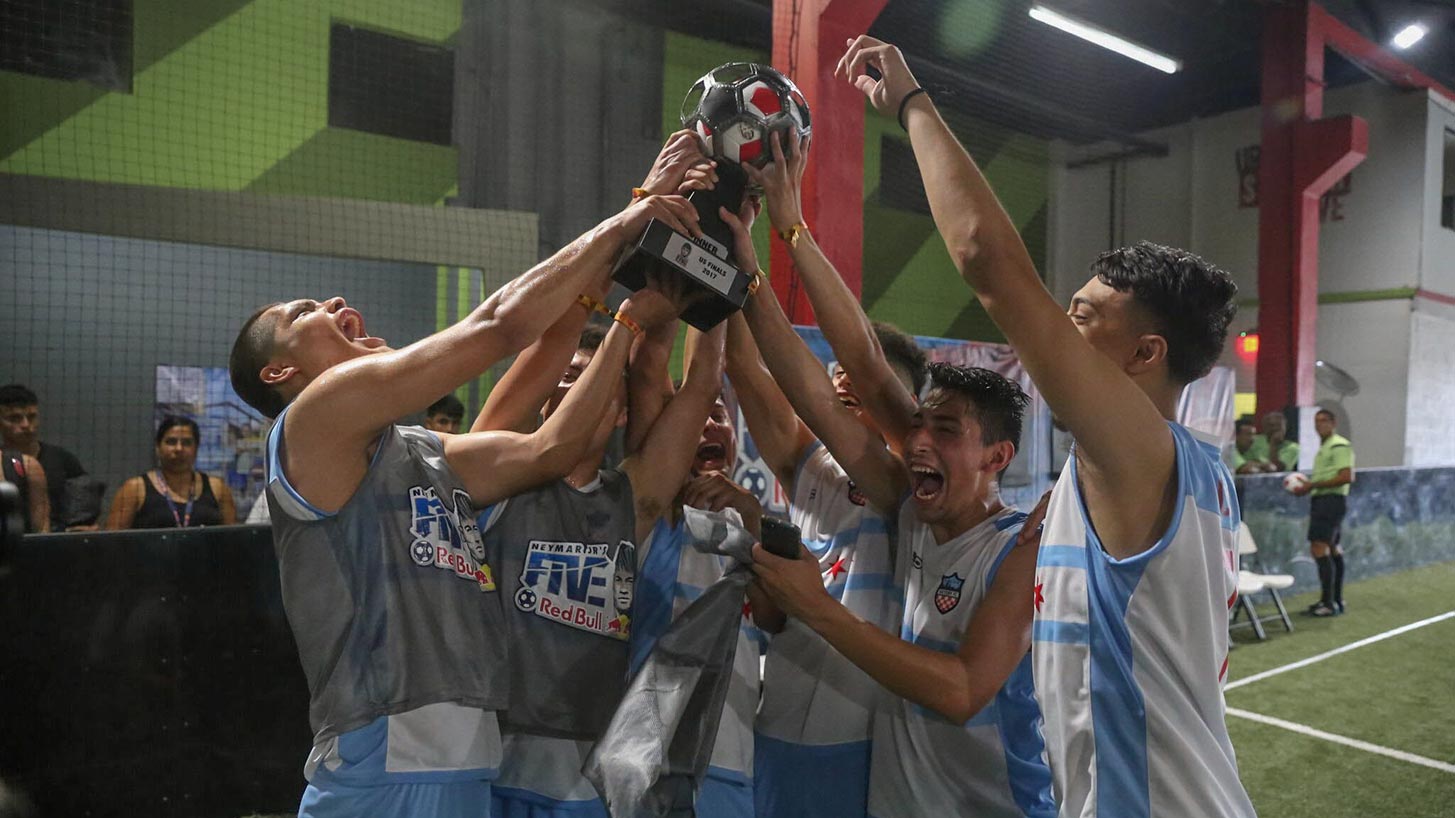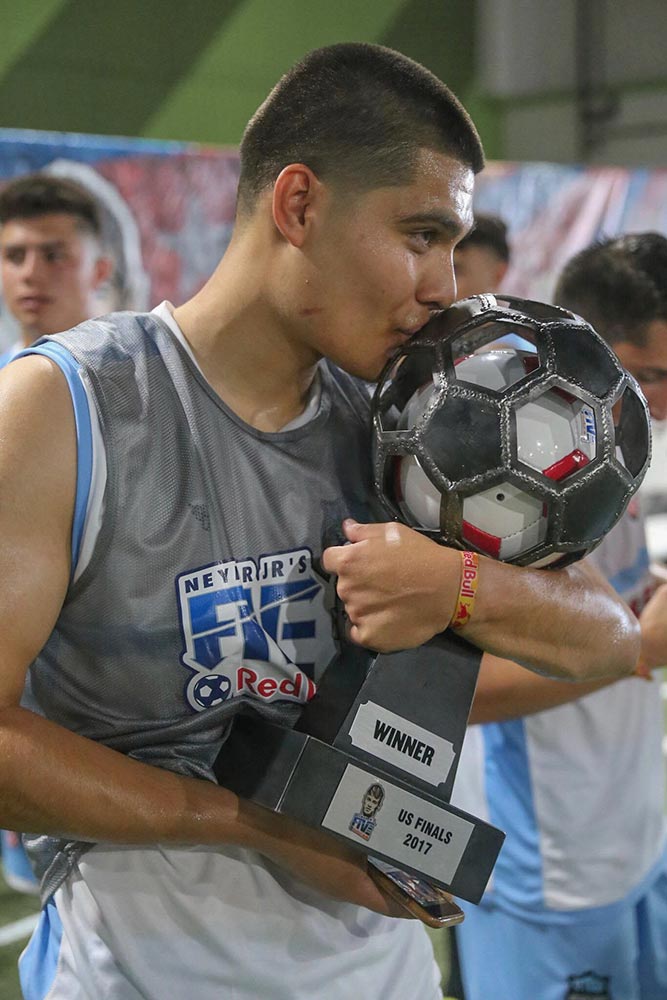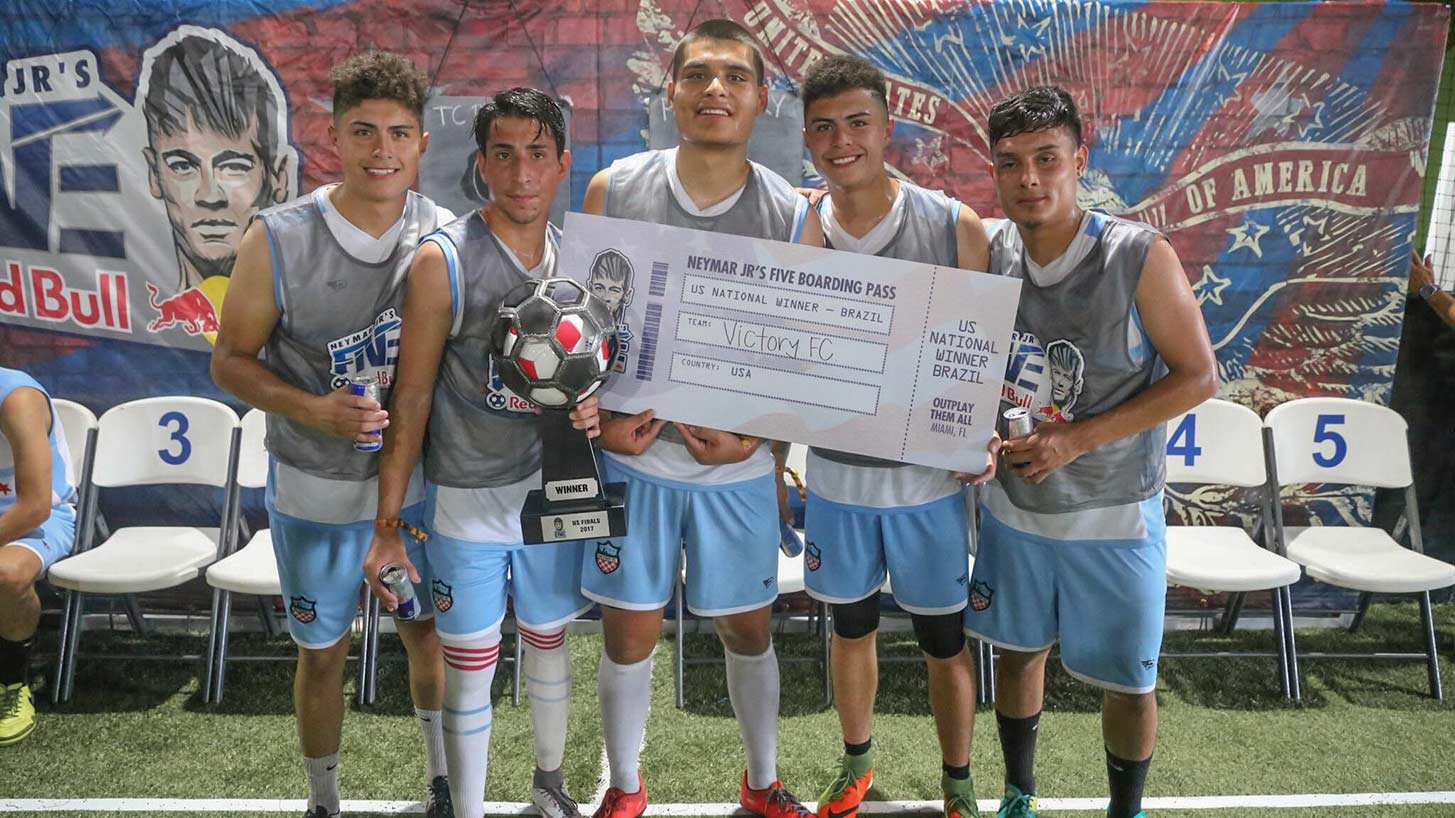 For more information about Neymar Jr's Five, visit www.neymarjrsfive.com.