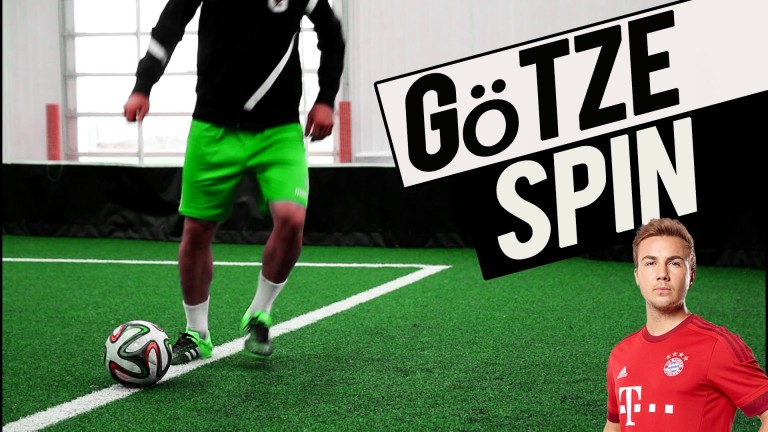 Here's a freestyle variation on Mario Götze's original flick-up move with a twist — one of the guys from IT10Soccer starts off with the flick-up, then adds a back heel and spin to it. 
Here's another pretty useful tutorial to learn the trick:
Even though it's pretty basic in comparison, Ronaldinho had one of the cleanest flick-ups we've ever seen in this iconic video.
Curious to see if we can practice this trick inside the house without breaking a window … eh, worth the risk.