How would have Ronaldinho fared in the Premier League? Could David Beckham have resurrected an ailing FC Barcelona? And would Cristiano Ronaldo have become the machine that he'd evolve into outside of Manchester? All of these what-ifs nearly were answered, had it not been for Beckham's deal with Barcelona falling through. This is a domino effect of a triquetra football transfer story.
Part of the beauty and agony of sports is the "what if?" story. Whether it's injuries, trades, transfers, or luck both good and bad, there is an undoubted butterfly effect that exists across the sporting universe.
One such "what if?" query that has recently made its way back into the consciousnesses of football fans involves three of the most iconic footballers of their respective eras — David Beckham, Cristiano Ronaldo, and Ronaldinho — and perhaps the three biggest clubs in the world — Barcelona, Real Madrid, and Manchester United.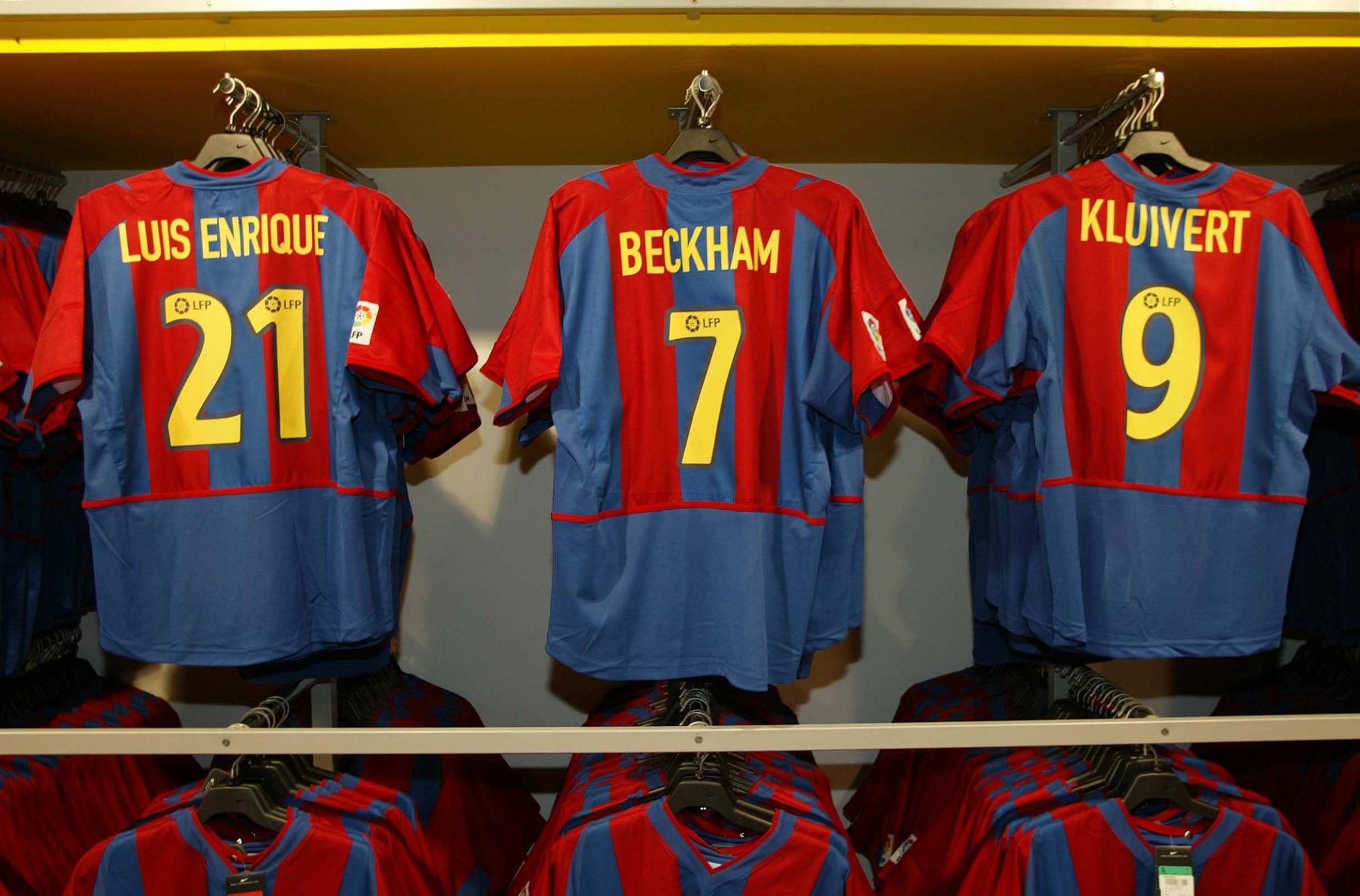 We all know that Beckham's move to Real Madrid sent shockwaves across the sport, but as documented in the recent Beckham Netflix series, he nearly donned the Blaugrana stripes (the above image is not photoshopped) — a move that would have completely changed the fabric of the sport as we know it.
After a fallout with United manager Sir Alex Ferguson, the club decided to sell the iconic midfielder in 2003. As you'd expect, a prime Beckham was a hot commodity sought after by many top teams. Barcelona were keen on bringing the Englishman to Catalan, and club president Joan Laporta promised club supporters that he'd sign either Beckham or Thierry Henry during his election campaign.
Laporta had a gentleman's agreement with United, and everything felt like a done deal. Even the club shop prepared the grounds to cash out. Beckham, however, felt United still wanted to control him and thought of taking his destiny into his own hands.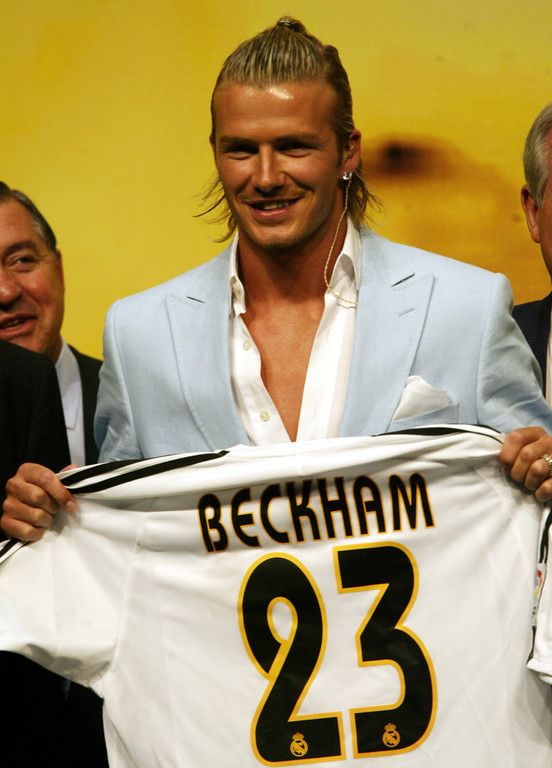 Real Madrid, who were deep into their Galactico project at that time, felt Beckham was one of the global names that ticked all the boxes of a player they would like to have in their ranks, together with Zinedine Zidane, Ronaldo Nazario, and Luis Figo. As such, the club quickly moved in to hijack the Beckham signing for an amount way more than what United asked Barça to pay. Just like that, Beckham would join Barcelona's arch rivals.
United on the other hand, were now in the market for a right winger, and targeted Ronaldinho at PSG. Negotiations were far advanced and the deal proposed by United was around £19 million, but they wanted to use Fabian Barthez, whose value was around £8 million at the time, as a makeweight to conclude the deal.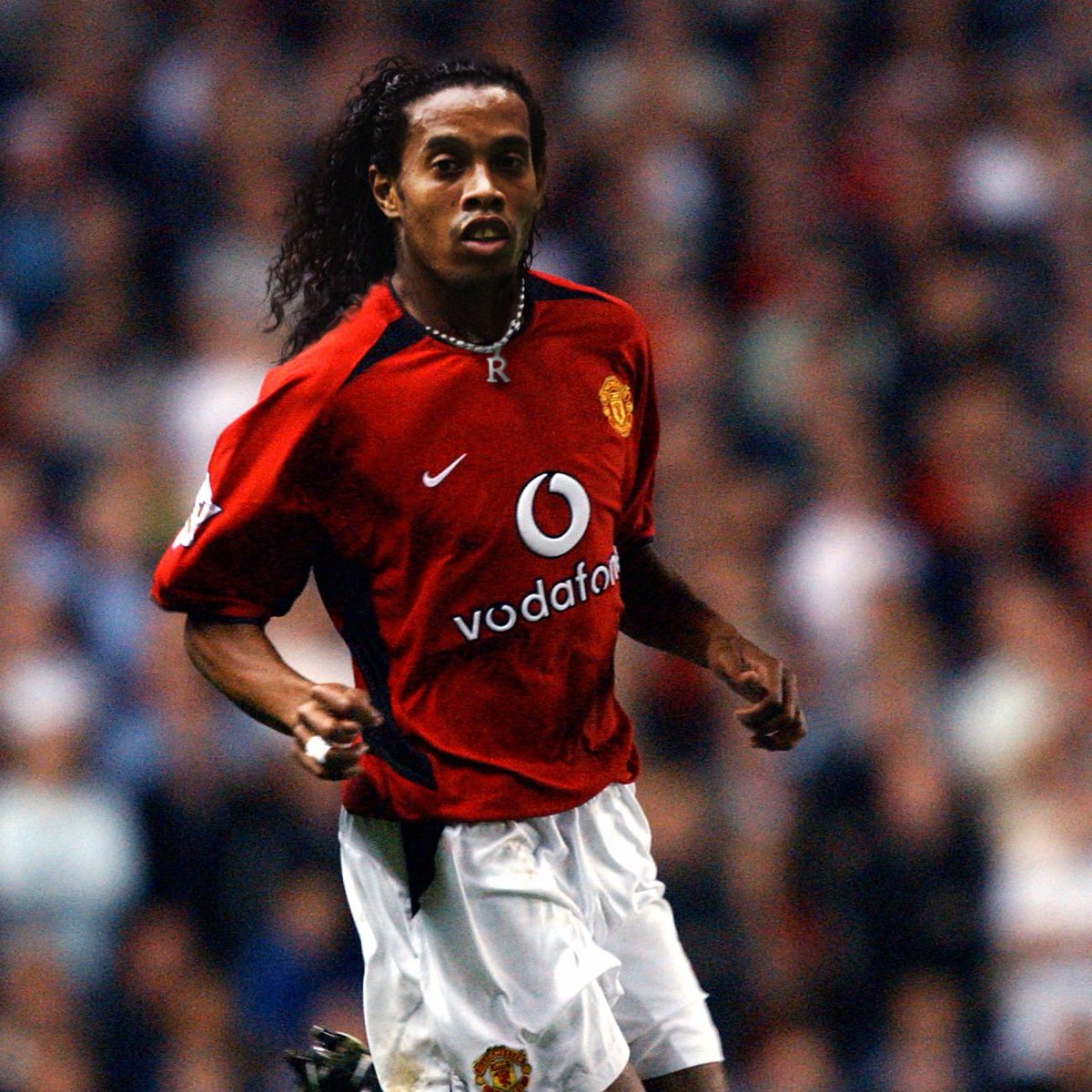 PSG wanted cash outright and not any smootheners. Negotiations dragged on for a long time which left PSG livid. Personal terms had already been agreed upon and the Brazilian told a few of his colleagues and friends about his impending move to Manchester United too.
Barcelona, on the other hand, was looking to rebound quickly after the Beckham debacle. The club needed a marquee name to galvanize the team's dwindling fortunes and most importantly offer their fan base a glimmer of hope for better things yet to come. They quickly moved into negations with PSG for Ronaldinho and completed a deal quickly, offering a straight cash deal without the bargain that Manchester United mulled over the weeks before.
Striking out on the Ronaldinho deal, United instead settled for a young Portuguese prodigy by the name of Cristiano Ronaldo to fill the void at the winger position.
August 12: Cristiano Ronaldo signed for Manchester United, and unveiled at same time as World Cup winner Kleberson. pic.twitter.com/Nw2SnLwVxA

— B/R Football (@brfootball) August 12, 2014
It can go down as a win-win-win for all three clubs. Although the trophies didn't rack up like Real Madrid had hoped for, the club heavily cashed out on Beckham by way of shirt sales and sponsorships.
Ronaldinho served Barça well and won two Ballon d'Ors, in addition to mentoring a nascent Lionel Messi. United ended up with a young Ronaldo whom they signed for only £14.8 million, and nurtured him into a football mega-star. He'd go on to win every individual and club honor there was in the space of six years, then United would sell him for a then-record fee of €94 million to Real Madrid in Spain where he took his career to even higher peaks.
It's hard to imagine a collectively better scenario rolling out for each respective player and club. But we'll never know what might've transpired had Beckham landed in Barcelona, Ronaldinho in Manchester, and Ronaldo in some other Premier League club. It's another "what if?" for the ages.