As more former pro athletes join the media landscape after their playing days, we take a look at the ex-USMNT players who are making their voices heard across the soccer world — for better or worse. 
Want to feel old? Clint Dempsey is now a soccer analyst on CBS Sports…yikes! Time catches up with all of us though, and it's what you do with that time that's the key. For several former United States men's national team players, television and podcasts have become their new careers.
🗣️ "You're at home, you've got to protect this house!"@clintdempsey on the @USMNT's advantage of being on their home turf. pic.twitter.com/yhn4z9ahZv

— CBS Sports Golazo ⚽️ (@CBSSportsGolazo) June 4, 2021
In 1998, as the U.S. were going 0-3 in the World Cup, the soccer voices at ESPN were Bob Ley and Seamus Malin. And while Ley and Malin provided clarity and understanding for an audience that was new to the sport, the on-air talents could not have been more distant.
As the world progressed and social media boomed, broadcasters and content seekers of every kind began to take notice of the influence those "in the know" can have on an audience. Today, we are inundated with podcasts, Instagram livestreams, rants and raves of every kind. It would seem that some of it is just for a like or a retweet, while others, through their own perspective, have given insight that fans have long hoped for.
It's hard to dissect which voice is the most reasonable and truly provides proper knowledge. Networks seem to be picking talents because of their appeal rather than their input. The most stark and perhaps funniest example of this came in the recent Mike Tyson-Roy Jones Jr. fight where the "analyst" was none other than Snoop Dogg.
While the fight itself was a celebration of two great careers, Snoop Dogg was a strange and unexpected breath of fresh air. "This is like two of my uncles fighting at the barbecue," was something out of WWE Saturday Night's Main Event with Jesse Ventura rather than a traditional sports broadcast.  The end result was successful though — could you imagine Snoop doing a Sounders–Timbers game? I would love it.
So, Who to Listen to and Who to Turn Off?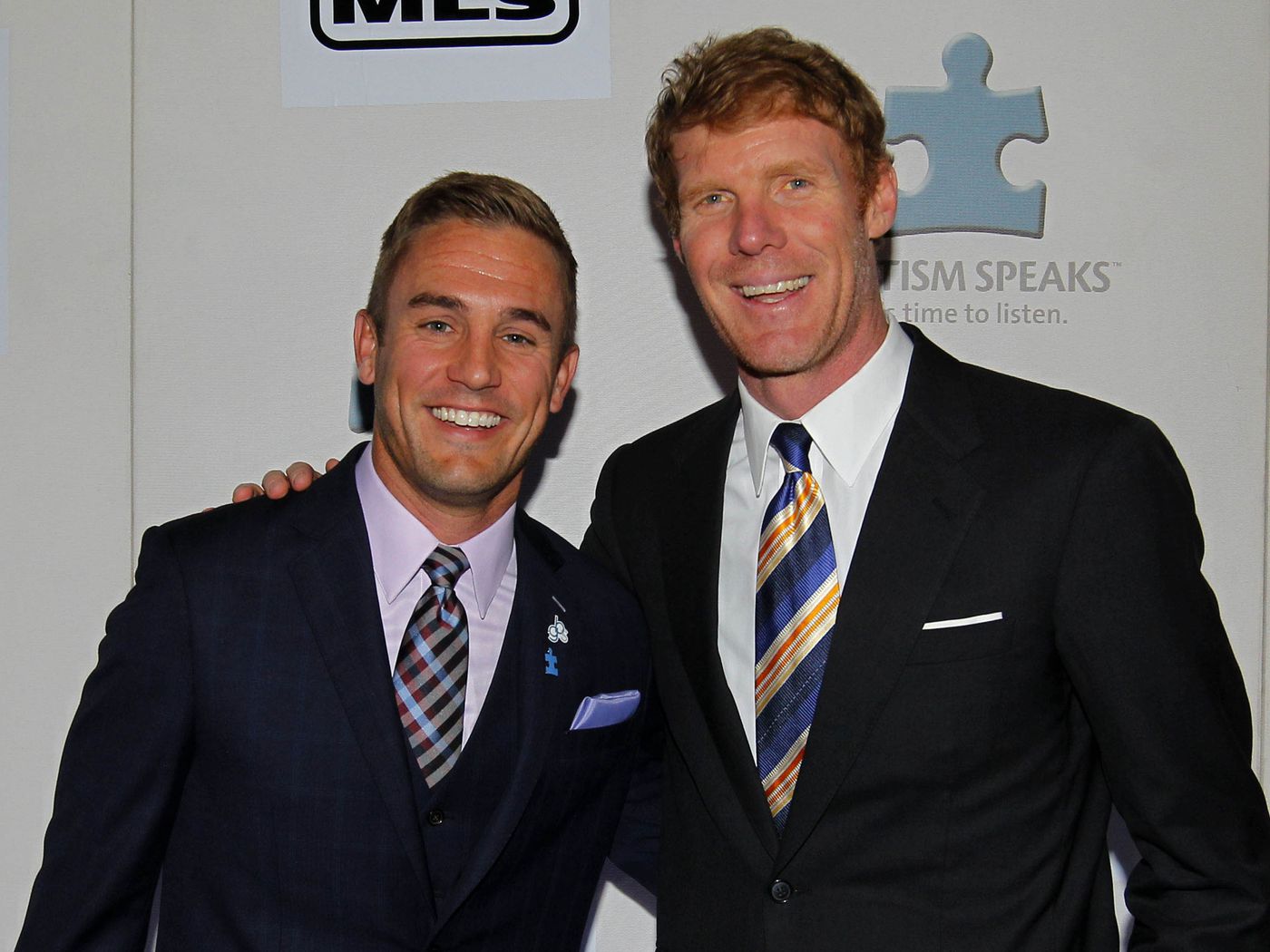 When it comes to the latest influx of former USMNT talents on the air, a few stand out, for good and bad reasons. Taylor Twellman is by far the soccer talent that has gotten the biggest exposure on ESPN. Twellman in his early days gave great points of view and was spot on in his analysis of games. Although in recent years, especially since his infamous 2018 rant, Twellman has become more of a personality than analyst.
"What are we doing?" is outdated, yet he continues to be on bigger platforms on the network. Again, more due to his "what is he going to say next" rather than a true desire to listen to what his analysis could be. Today, I am turning Twellman off.
Alexi Lalas on the other hand, needed to be muted from day one. This is a guy who is always instigating on social media and taking the contrarian point of view just to tick people off. One of Lalas' most memorable blunders was picking the U.S. to beat Argentina in the 2016 Copa America Centenario. It was a day where four of the five people on the on-air panel picked the Stars and Stripes to beat a Lionel Messi-led Argentina side. Yet we wonder at times why USMNT fans and supporters drink strange Kool-Aid about their team.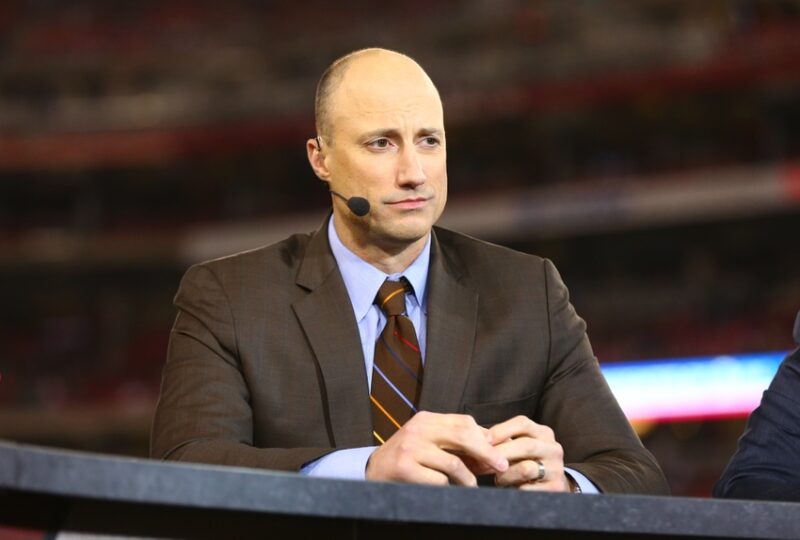 Two of the best voices of reason on the air have been two former goalkeepers, Tony Meola and Kasey Keller. Both on their different platforms have been very insightful and have given fans and listeners a lot of clarity on the game. Meola on his podcast on SiriusXM FC is a joy to listen to. He has that east coast humor, and it plays off very well with Brian Dunseth.
Keller is the local voice for the Seattle Sounders, and his contributions on ESPN FC are very interesting. Keller has been around the block a few times — literally. In his playing days, he played in England, Spain, and Germany in addition to the U.S. His down-to-earth humor and simple take on the game make Keller a joy to watch and listen to. He makes for a great guest as well, evident in his recent interview on a Millwall fan YouTube channel in which he drops some priceless stories about his days at the rough English club.
Today, one of the best podcasts to listen to is the The Crack Podcast hosted by former USMNT stars DaMarcus Beasley and Oguchi Onyewu, with Mabricio Wilson as the mediator host. This podcast was already able to get Dempsey out of his slumber, and recently put out an interesting interview with bad boy Clint Mathis. While Beasley and Onyewu may not be fluid TV or radio hosts, they do have something to say. They are giving the listeners the ins and outs of U.S. Soccer, and a lot of what they cover are things that the program has done well to withhold from a large audience through its media connections. Beasley and Onyewu are giving back to the fans in a big way and alerting us of everything that has been wrong at the national team level.
Then there is Dempsey, who came out of his solitude to provide that distinct style of viewing the game. Dempsey's analysis was spot on, and his style broke the mold. Dempsey looks made for television and hopefully we have not seen the end of one of the national team's all-time greatest players on television or streaming platforms.
Times are Changing and Content Outdoes Tradition
Beasley and Onyewu have been able to put together a podcast that keeps you listening. No need to wait for a pundit to scream like a lunatic — if you got something to say, there are dozens of platforms to say it.
In Spain, Twitch influencer Ibai Llanos, who has been streaming with Sergio Aguero for quite some time, purchased the rights to the Copa America on Twitch. Yes, a streamer outbid major television networks to re-stream games with his own style and structure. Llanos has a Twitch following of 6.5 million, and during the Brazil-Colombia game, at one point he had 40,000 fans watching the game with him.
Being able to interact instantly with content and share opinions live with on air talent has become more interesting than just watching a game. Fans want to be a part of the action, and future program packages will take streaming into account.
Increasingly so, the traditional way of watching sports is evolving to a more interactive experience. As the 2022 World Cup approaches and FOX and Telemundo gear up for a big year, look for the networks to reach out to streamers and past players with style to provide unique content for fans during the tournament. Let's just hope they pick talents that are worth listening to.