Making it as a professional athlete in any sport is no easy feat. What's so often glamorized in media is in truth a grueling process that entails thousands of hours of disciplined training, personal sacrifices, and perhaps most difficult of all, an ironclad will to continue in the face of adversity. While many take a traditional road in the hopes of getting a shot at the big leagues, others must take a more winding path that is no less difficult, but allows a footballer to do what he loves most for as long as he possibly can.
Such is the case for Mo Ali Heydarpour. The Persian-Canadian footballer has been through a lifetime of experience at just 22 years old. Heydarpour's professional voyage began in the Canadian Soccer League with SC Waterloo. After three years, he ventured to Europe to join FC ViOn in the Slovak Super Liga in 2015.
Due to internal team problems, several international players, including Heydarpour, were forced to leave after just four short months. Heydarpour then joined FK Krupa in the Premier League of Bosnia and Herzegovina. However, because it was already in midseason, he was only able to train for one month before returning to North America.
One of IT10's latest videos features MLS All-Star Kei Kamara.
In the middle of all of this, Heydarpour created IT10Soccer, a soccer entertainment channel largely based on YouTube and Instagram. What started as a two-man team became a solo job, and he has attained over 23,000 followers on Instagram and 20,000 subscribers on YouTube.
To become a professional soccer player, Heydarpour has travelled all over the world, and his drive to create an online outlet that incorporates freestyle, groundmoves, trick shots, and pretty much all things football is a testament to his work ethic.
With his diverse soccer background, it was only natural that we at Urban Pitch get to know him a little better.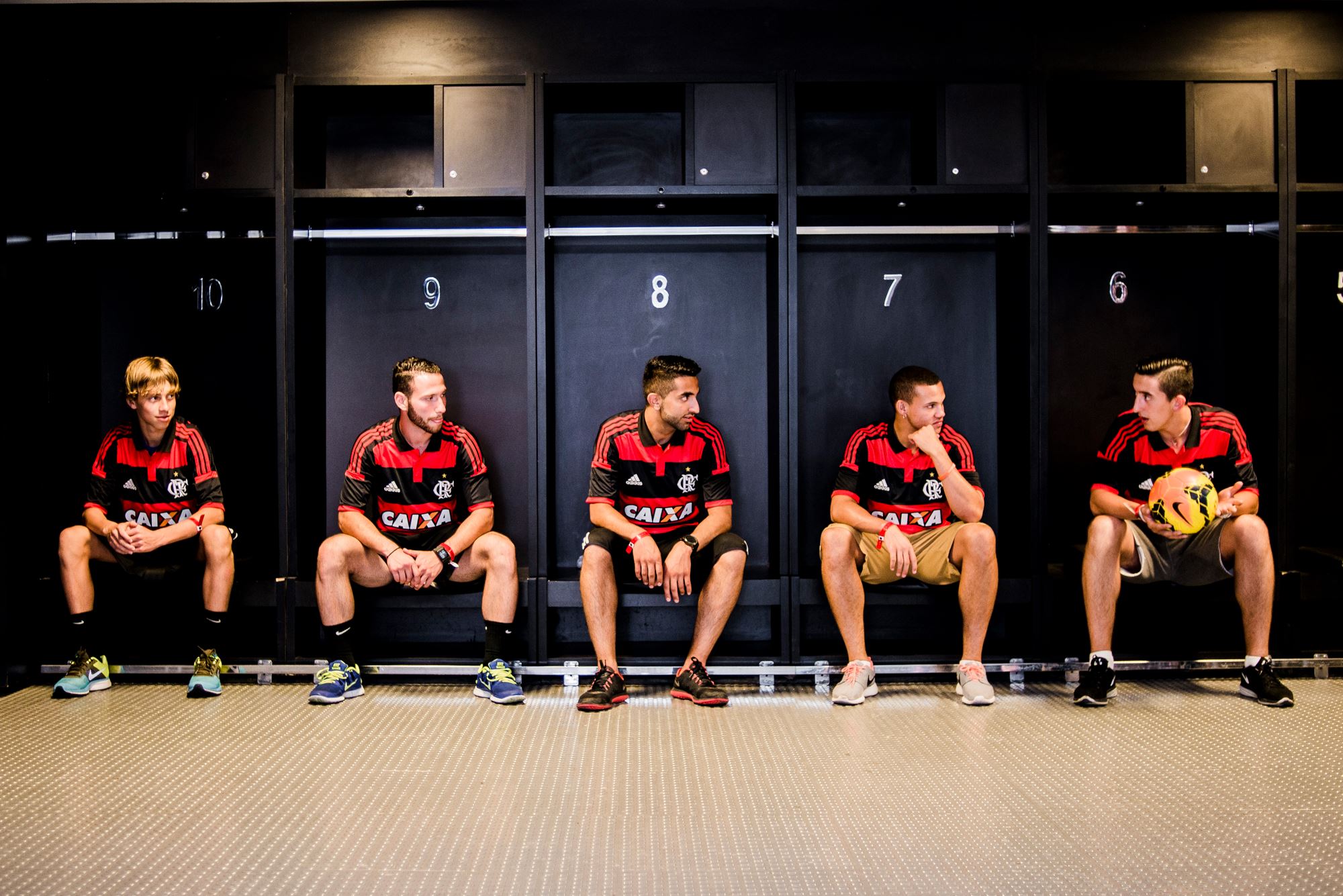 Urban Pitch: What gave you your start in soccer?
Mo Ali Heydarpour: I started at a young age, around 4 or 5, playing in my grandpa's garage. He was a pro player before, for Esteghlal FC in the Iran Premier League (now known as the Persian Gulf Pro League) so he got me into the game.
When did you know you had a future in soccer?
Around 17 I was playing in the Canadian Soccer League with many players from the European first leagues. That's when I knew I could make something. I always had a passion for the game, but really knew I could make it professionally at 17.
What was your first professional experience in the Canadian Soccer League like?
It was the first taste of pro football. It was a great experience and I learned a lot. I was living alone with the team for the first time. There were many experienced players that taught me many things. We also had food and housing taken care of, so we just needed to focus on training.
And where did you go from there?
Last season I was in Slovak Super Liga with FC ViOn. It was a great experience being in Europe. It's a different level than North America. Much more technical and tactical. We went to Turkey for preseason and played some Champions League qualifier teams.
What was it like playing overseas? 
Playing overseas was amazing. It's just a different soccer atmosphere. They live for soccer there and it's very important. The set up was really nice with FC ViOn. We each had a hotel room beside the stadium and had a team restaurant where we would eat three meals a day. The adjustment was easy for me too. My roommate Stefan Cebara also played for the Canadian National Team. We became good friends and he taught me about the European lifestyle since he's been playing there for 5 years.
I'm sure it couldn't have been all easy though. What kind of hardships did you face?
The hardest part has probably been the two months after FC ViOn where I didn't have a team and was a free player. I just wanted to train every day at a high level but I had no team, which was really frustrating.
Also, in the United States there is not a lot of pro training unless you're on an MLS club. I had to do a lot of individual training because there aren't too many leagues in the country and there's no promotion or relegation. It's tough for a soccer player in this country. There aren't many opportunities like in Europe.
I want to be good at everything, not just one thing. Eventually I just want to have my life filled with soccer so I can enjoy every single day.
You've been training in the U.S. since you got back from Bosnia?
Yes, I was training with FC Boston in the Premier Development League and also had some indoor sessions with players from the New England Revolution.
So it's been a nonstop grind. Where does IT10 fit into all of this?
Yeah it was a really busy year. When I was in Europe every day I was training and I didn't have much time to film videos for IT10Soccer. The odd month we would have one day off or international break, and I remember one time I bussed six hours to film two videos and then bussed six hours back. I was focused to keep producing content.
That's insane. What drives you to do this?
I just like producing content for people to see. There are a lot of creative ideas that I can express through videos. I want to be good at everything, not just one thing. Eventually I just want to have my life filled with soccer so I can enjoy every single day.
Do you think your work ethic from soccer has influenced your work ethic with IT10?
Yeah my work ethic has definitely influenced the work in my videos because we like to make everything at top level. For instance if we're aiming for a upper 90 shot, we might hit two or three OK ones, but we keep going until it's a bar down upper 90.
We just want it to be the best and we put in time. We also film in all conditions like a pro training. It doesn't matter if it's cold or rainy we'll still get out and film.
If you don't grind, you don't shine. How did all of this start?
It started when I first bought a camera. I was just messing around until one of my videos got featured on freekickerz. After I saw it got 2.5 million views, it motivated me to keep creating content.
What has the journey with IT10 been like since?
The journey has been incredible. I've had a lot of experiences such as the world tour we did with Gatorade and flying out with Adidas Canada.
The Gatorade Unreal Around the World Tour was with seven pro clubs and we got to train with clubs such as Arsenal, Liverpool, FC Barcelona, Boca Junior, the Brazil National Team, and AC Milan. We also won the Adidas 2 vs. 2 competition in Canada.
The hard work pays off in the end, and there is more to come.
What would you say is your overall goal for IT10?
My overall goal for IT10 is to create one of the biggest soccer entertainment channels in North America. I would like to produce content every day, as well as different types of episodes to keep the fans entertained. I have a lot of ideas but sometimes need a bigger budget to do some crazy videos, which will hopefully come as we get bigger.
The fans come first. What about personal goals for yourself?
My dream is to be able to play professionally while creating videos and be something unique that no one's doing. It will take time but it's just beginning.
Yeah you're still young. Twenty-two right?
Yeah.
So what comes next for Mo Ali?
The next step is hopefully land a team in Europe in the next 2 to 3 months and then focus on filming content too.
And until that happens what will you be focused on? Strictly training?
Until then I'll be training and filming all day, so you'll see new content in the near future.