A rising star both in and outside street football, Jack Downer, aka Street Panna, has a ridiculous skillset that will leave you dizzy. In our latest edition of Urban Picks, we sit down with the UK phenom to discuss his nutmegging secrets, his recent tutorial videos, and the (many) times his dad has panna'd him. 
The world of panna is one of humiliation. If you're elite, a simple nutmeg won't do — flicking the ball between your opponent's legs must make them reconsider their decision to take up the sport.
It's something that has happened to the best of us, and as the sport continues to grow and more people around the world are becoming familiar with panna, the skills are only increasing. Outrageous clips have gone viral on social media, with the ballers behind them showing off the best the sport has to offer while making it look easy.

One of those uber ballers is the UK's very own Jack Downer, who you may know better under the alias "Street Panna." Downer has been snatching the souls of folks old and young, amateur and pro, for many years now. He's got unbelievably quick feet, with which he's able to execute complex panna combos, akkas, groundmoves, and flickups. He's used his skills to grow a crazy good social media following, and he's worked with some of the pros on a regular basis as well.
Like many street ballers, his roots lie in 11-a-side. He took an interest to the skillful part of the game early on, getting inspiration from Ronaldinho saying he knew how to do the Elastico before he learned to pass.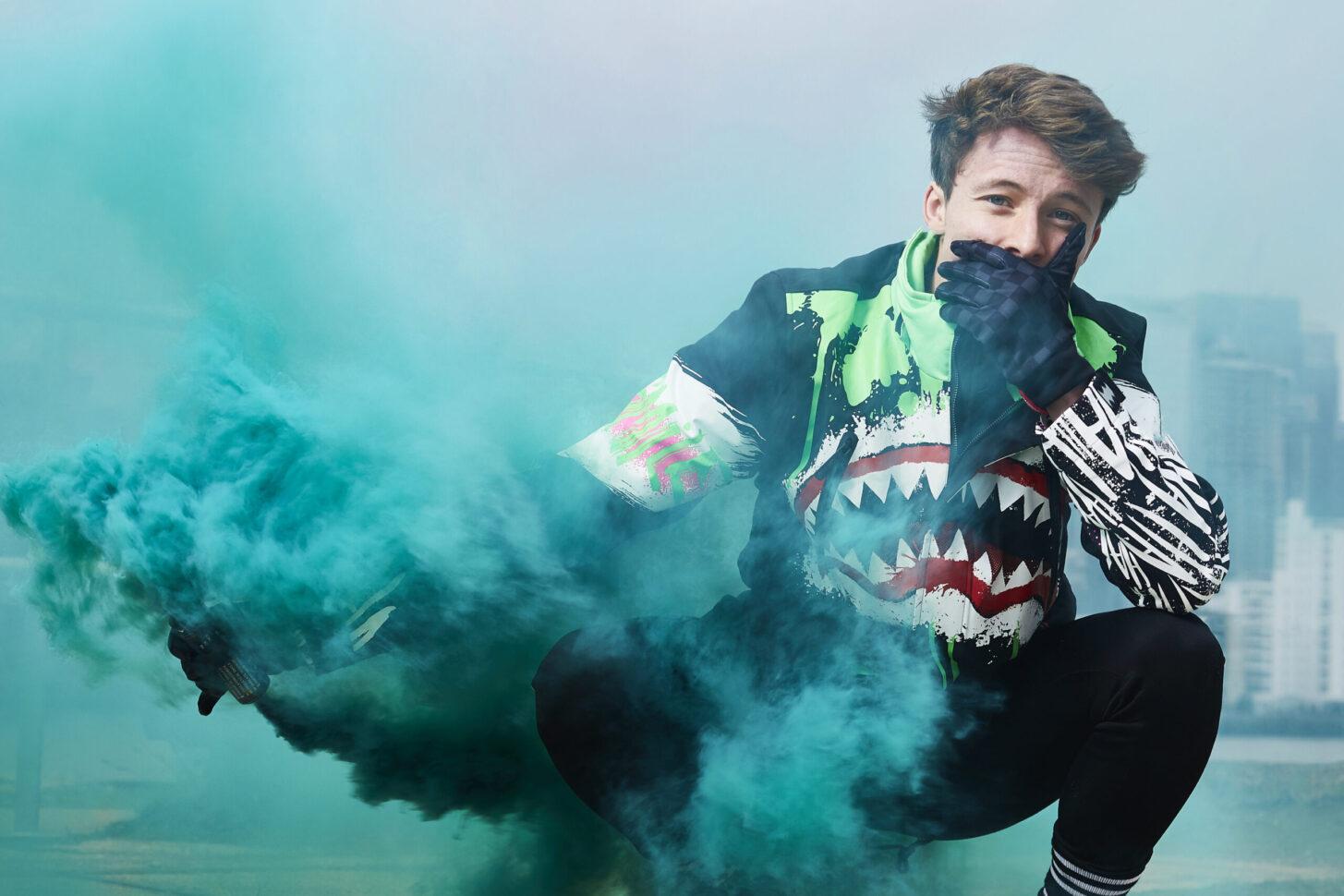 Around the age of 14, after an injury or two, he discovered the world of panna and street football thanks to Yofi from YoStreetZone at a small, local coaching club. He was instantly hooked.
But his 11-a-side days weren't yet over, as he was able to earn a spot in the vaunted adidas Tango Squad FC after standing out in the Tango League Global Finals. However, truth be told it's the 1v1 panna where his real passion lies. He is training technical footwork drills and match game scenarios every single day bar a few exceptions.
Now after much hard work he is one of the best at what he does. He's twice reached the Top 8 in the World Panna Championships and he won the 2018 Kitbag London Panna Tournament (a competition I was invited to participate in, and to this day am just so grateful I didn't have to come up against him). I got the chance to catch up with Downer to talk all things on and off the courts.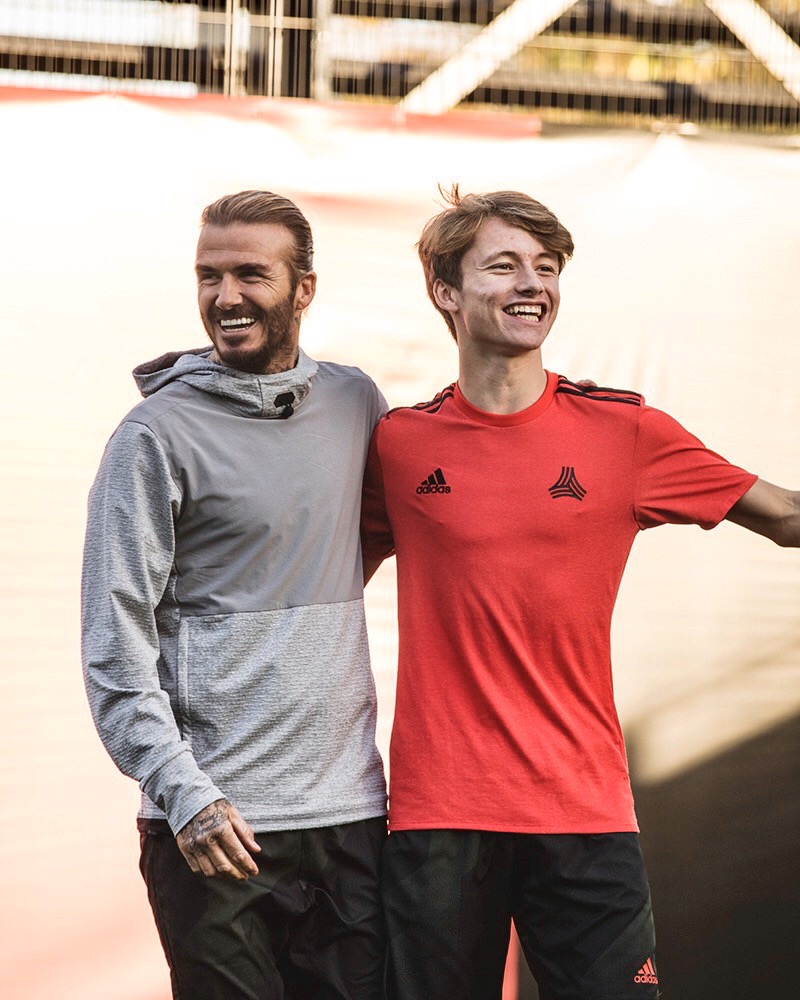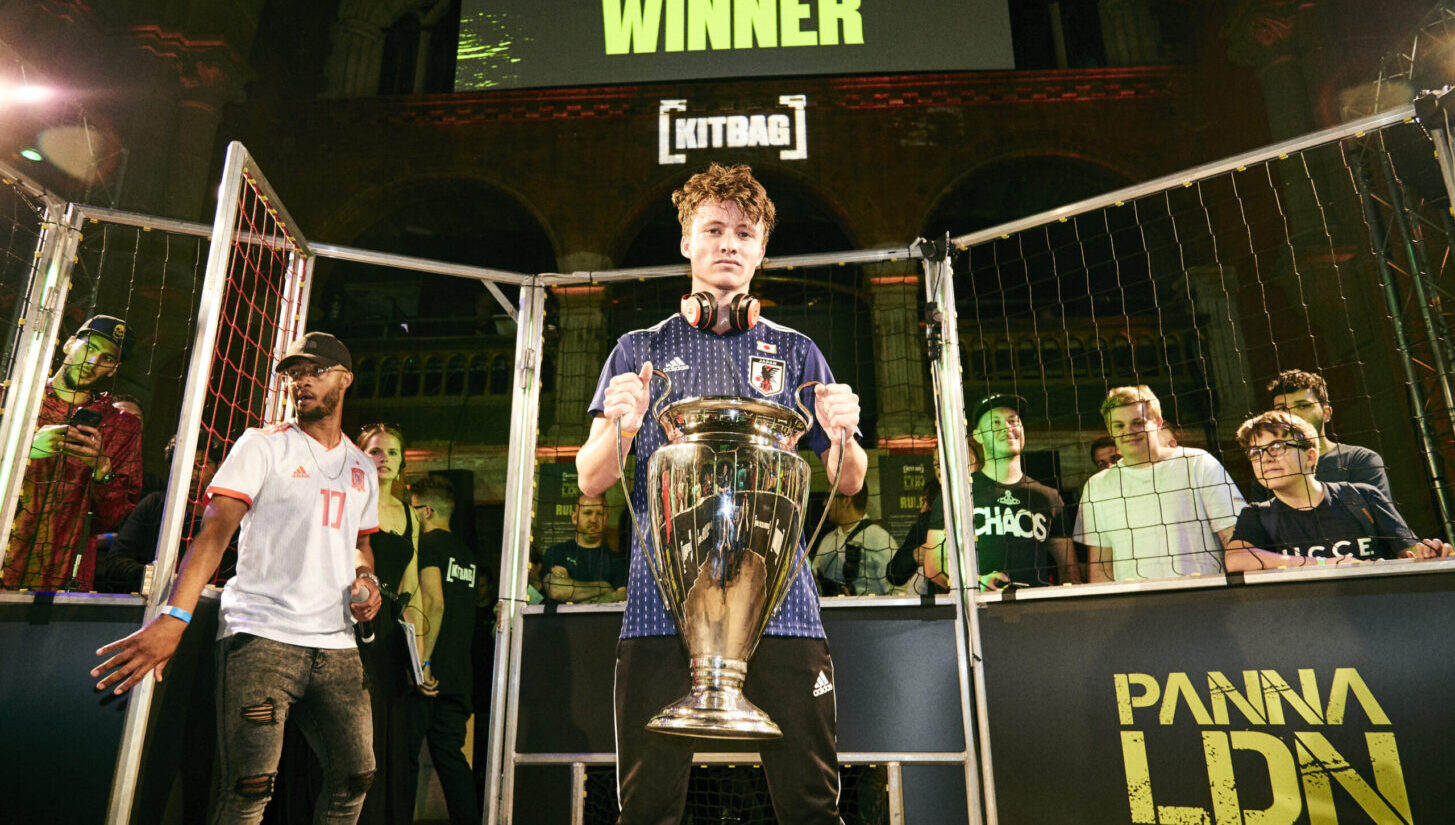 Urban Pitch: What is the key to dishing out pannas on people so easily?
Jack Downer: First you have to be able to control the ball enough to move around the space. When moving around you will notice the opponent has to take necessary and appropriate steps to defend the goal and to take the ball. It's all about noticing these patterns and creating traps to ensure you are ready to execute the panna when they are going to leave a gap.
What's your favorite akka/skill?
Has to be the ankle breaker made by Randall Rosario! I think it's an amazing move, looks elegant and really shows the possibility of expression that you can have by simply having a ball at your feet.
You've met and kicked ball with a lot of pro players, which ones were the most fun or interesting and why?
Paul Pogba is an amazing guy — fun, energetic, humble, and insanely talented with a ball. Felipe Anderson is one of the nicest footballers I have met, and he is also extremely funny. After telling me he couldn't do my tricks, he learned most of them in 30 seconds. It was crazy. Then I would say Lampard, his football knowledge was unbelievable. He also had top banter and was such a nice guy, so a serious amount of respect for him.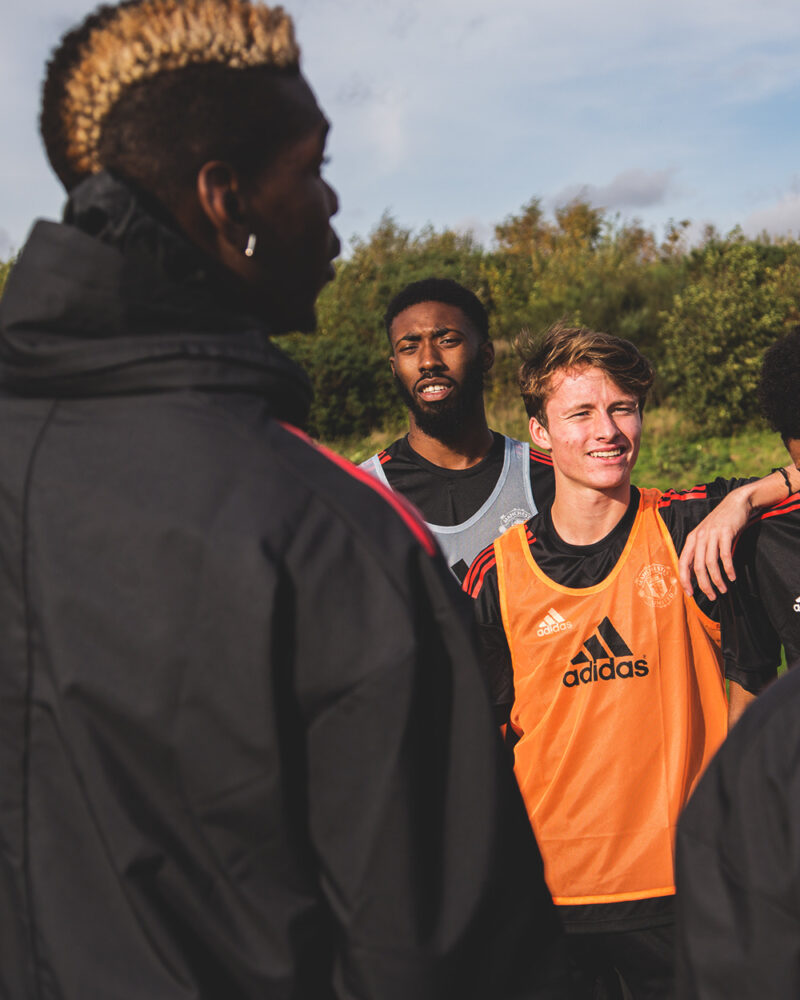 Who is the most memorable person you've panna'd?
Nutmegging French Montana was unforgettable — see what I did there? It was fun to nutmeg the rapper, we balled after he performed in Moscow during the World Cup. It was surreal! Alongside that I'm proud to have megged Manchester City winger Riyad Mahrez. He is insanely technical.
What is the worst you've ever been panna'd by someone else?
I haven't been megged for a while now (thankfully) but the meg that hurts the most is still when my dad nutmegged me. We used to train a lot and he has given me many, many pannas. He was just very sneaky and I let my guard down. Hopefully now I have learned a thing or two — we might need to set up a rematch!
You've been making a lot of tutorials and covering a lot of skills, what's been the vision behind these?
Personally, I have had such an amazing experience from panna and I'm still loving every minute of it, and I want to share the fun of the sport. Everyone loves skills so I hope that in providing tutorials online, kids worldwide will be introduced to panna and start to practice and enjoy it for themselves. It's all about inspiring the next generation and to help in taking the sport to the next level.
How have you been using your time during lockdown?
Training, training, training, probably too much training! Also started reading more, and even dusted off my Xbox for some FIFA — bad decision though because I'm still terrible at it! (Laughs.)
What can we expect to see from you in the future? Any big things coming up?
Hopefully you will see more and more of panna itself. I want it to be a common term, I want it to be a school ground game, I want it to be recognized by football fans as a separate sport to 11-a-side but also a skill set which can be beneficial on the field too. And who knows maybe a UK player will bring back the world title…
Jack's Urban Picks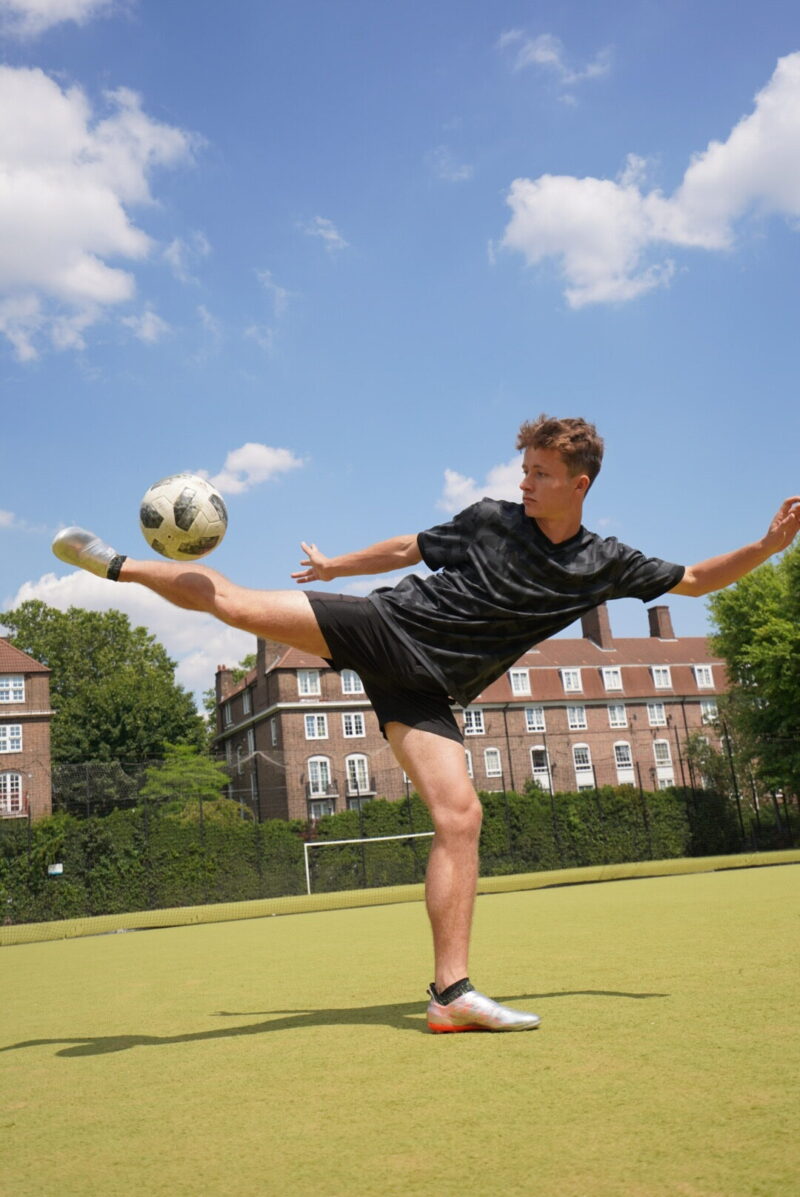 Start one, bench one, cut one: Ronaldo, Messi, Mbappe?
Start Messi, bench Ronaldo, sorry Mbappe!
Favorite boot on the pitch?
adidas f50
Favorite boot on the street?
adidas Nemeziz 17.3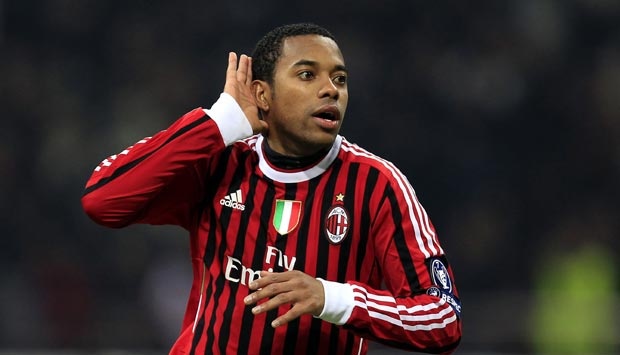 Favorite kit of all time?
AC Milan home 2011-12, Robinho style!
Who's the GOAT street footballer (besides you)?
Edward van Gils, the OG. Without him we wouldn't have the sport as we know it today!
Follow Jack on Instagram and subscribe to his YouTube channel for more incredible skills.