A freestyle OG that's not afraid of any challenge, John Farnworth has freestyled his way across the Sahara Desert and up to Mount Everest's base camp. We get to know the incredibly brazen talent, discussing not just how he was able to pull off those incredible feats, but why he did so in the first place. 
While we've chronicled the exponential growth of freestyle football in great depth, we must mention that the sport has seen its fair share of characters coming and going over the years. This is understandable, as not all freestylers earn their living solely through performing or competing, and for many it's closer to a hobby than a career.
Which is why we must pay tribute to those who have been around juggling a ball since the age of dinosaurs. OK — maybe not that long ago, but it is important to always acknowledge the pioneers and the people who were really making a go of it, especially back when freestyle was really not a thing.
One of those people in particular is a master of control with a nice-guy demeanor that gives nobody a bad word to say about him. He's never been satisfied with his skill set and is constantly training and coming up with new ideas and challenges to take things to a new level. That man is UK freestyler John Farnworth.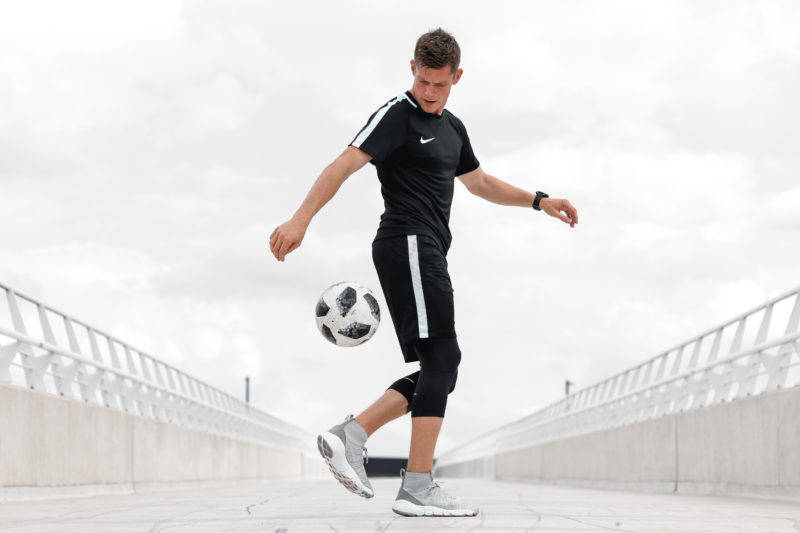 At the ripe age of 33, Farnworth has achieved a lot in his freestyle career and is still going strong. With as many as six Guinness World Records to his name, Farnworth has also developed his own mind-blowing freestyle-infused magic show — and that's just the tip of the iceberg.
A relatively late bloomer, the Preston-born lad only started taking freestyle seriously at the age of 17 after seeing Mr. Woo at an event in Manchester. In just a matter of years, Farnworth would go on to defeat his idol and source of inspiration in the finals of the 2006 Masters of the Game Tournament.
Farnworth described that victory as a major confidence boost for his freestyle career, and he's now become a household name amongst the freestyle community. I was beyond honored to have him as one of the judges for the first edition of Ultimate Freestyle Championships last year.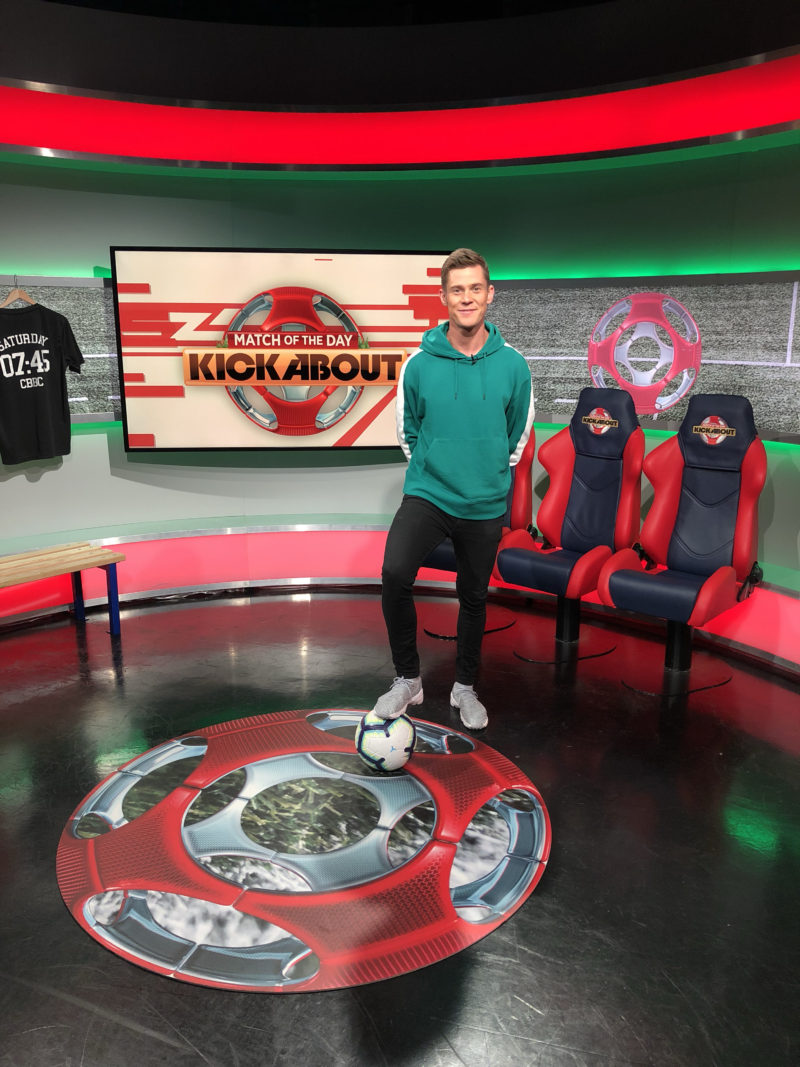 While those truly are important achievements, we've yet to touch on the peak of Farnworth's career (so far). In the past two years, Farnworth has tackled two of Earth's most dangerous and daunting environments — Mount Everest and the Sahara Desert.
Juggling his way up to Everest's base camp and across the Sahara, we were able to sit down with Farnworth and discuss these two unbelievable challenges, which by the way, he did for charity.
The Everest Challenge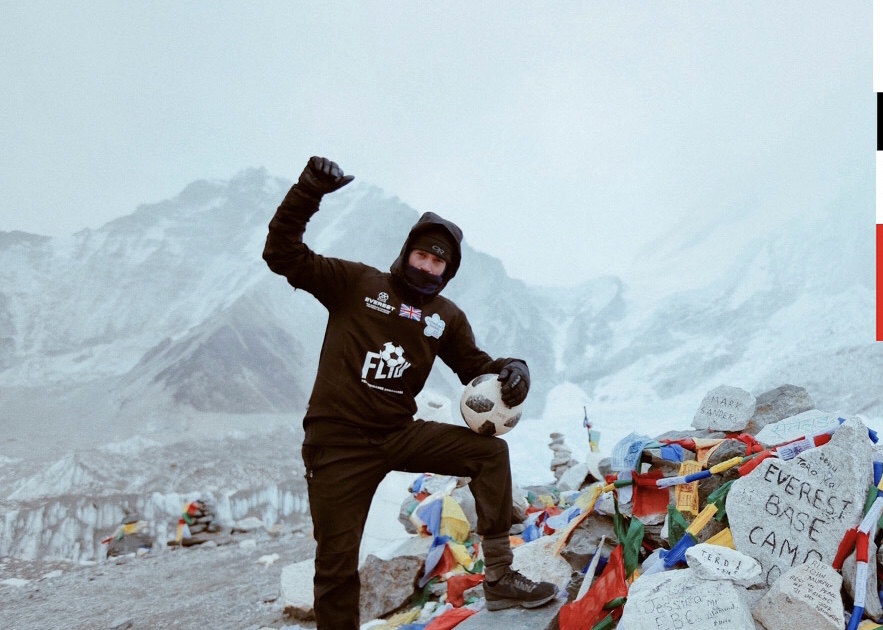 In March 2018, Farnworth had set his sights on conquering a new territory with his freestyle skills — Mount Everest. Well, as much as could be achieved without physically scaling any cliffs for that matter.
After 10 days of focus and pure determination, it was mission accomplished as John managed to juggle the ball up to 6,000 meters above sea level (just higher than the mountain's base camp), proudly taking a football where no other had probably gone before.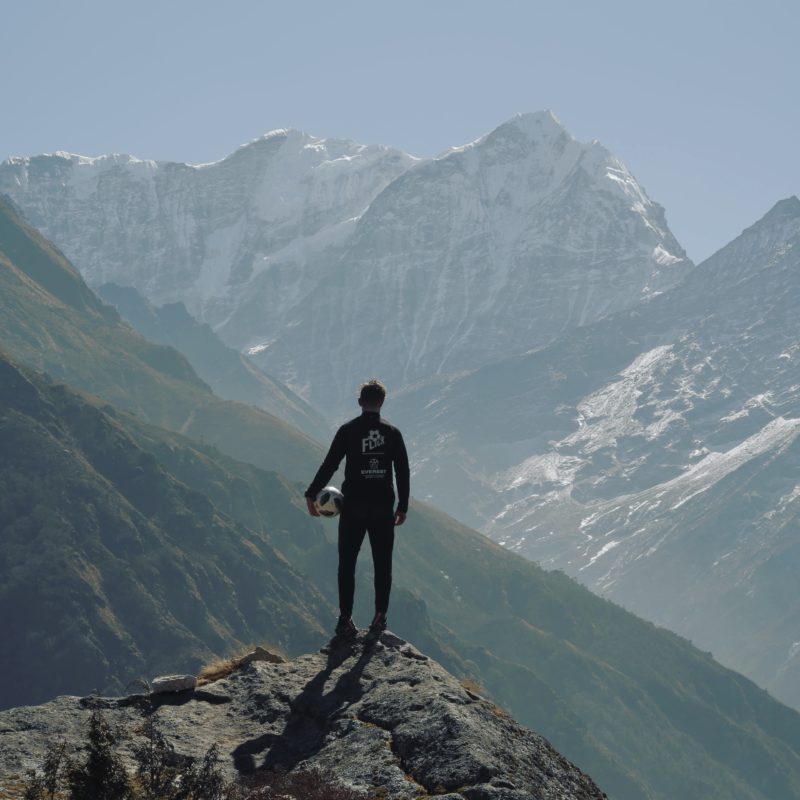 Urban Pitch: Where did you get the idea of climbing up Everest with a football?
John Farnworth: In April 2017 I lost my grandad to vascular dementia so I wanted to do something really challenging in his memory and raise money for the Alzheimer's Society, which helps people with the same illness that my grandad had. I honestly thought, "What would be the challenge of my life?" And that was the first thing I thought about.
There was obviously a high degree of difficulty, but was the most challenging part about the task?
The terrain was extremely tough, but it was the final two days. Due to the altitude you can't breathe as well and you get very tired quickly. It wasn't comfortable but you have to adapt and get used to it.
How did you train and prepare for it?
I did miles after miles with the ball to build up my endurance as well as upping my leg strength work in the gym. A big part of the training was getting used to the terrain, and I did this by training up Mount Snowdon and other mountains in North Wales.
What was the experience like during the trek, and how did you feel after you reached base camp?
It was an amazing experience but also very hard physically. Each day that we traveled was different, and the weather would change hour by hour. We experienced snow, ice, sun, wind, and the terrain would change all the time. The change definitely helped me though as it kept my mind focused and made sure that I didn't switch off. Getting to the end was very emotional — I was so happy to have achieved what I set out to do.
The Sahara Challenge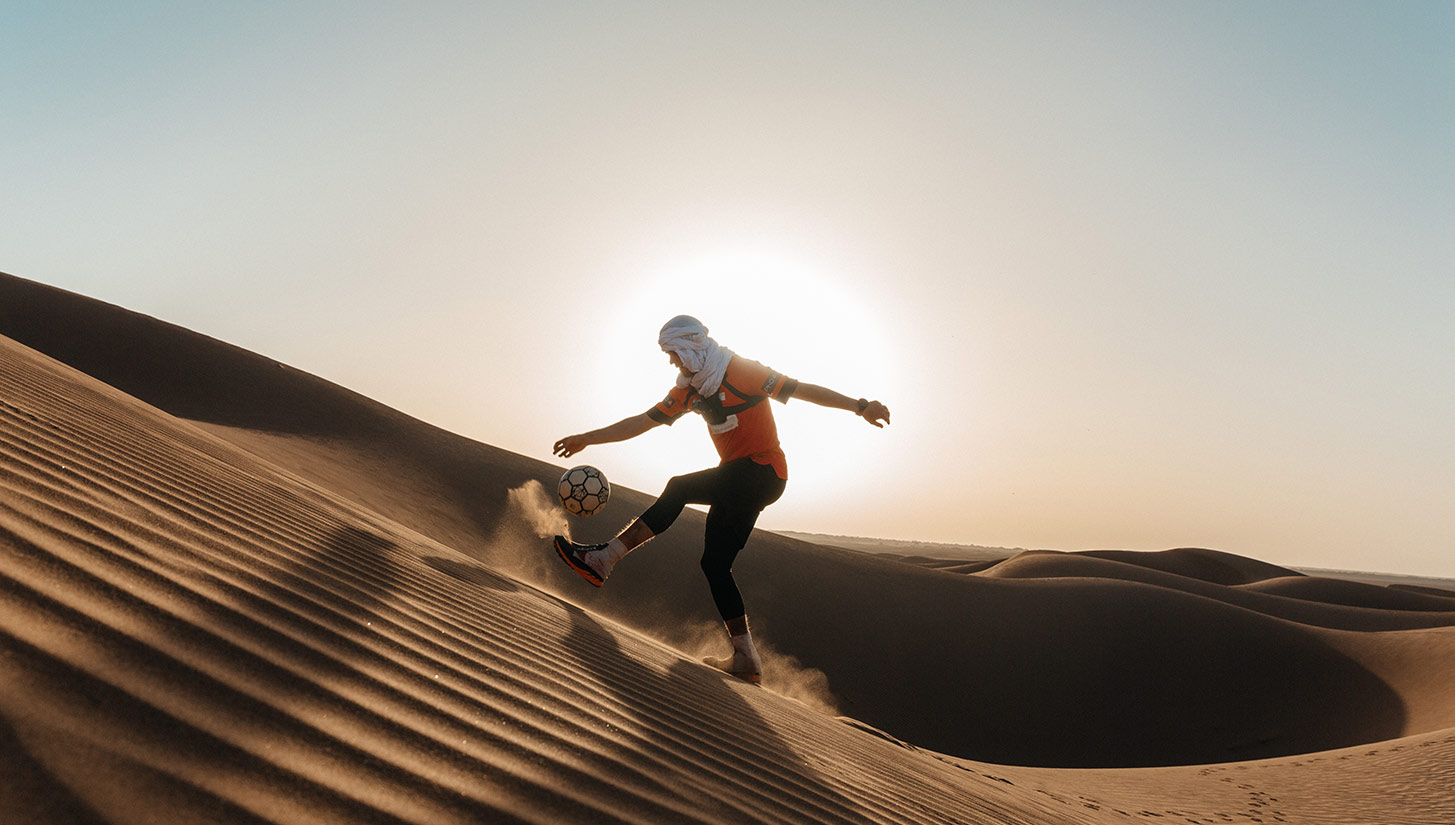 One year later in March 2019, Farnworth set out to tackle quite nearly the opposite of Everest in the Sahara Desert. Although there was a major shift in climate and landscape, he'd need the same endurance and mental toughness to juggle a ball across the world's largest desert.
Starting off in Marrakesh, Morocco it took almost an entire day of travel through the route of the Atlas Mountains to reach the edge of the desert which would be his starting point. The total distance of the challenge across the four days was 100 kilometers, but it was by no means straightforward with the heat, the wind and the sandstorms. Eventually completed and also potentially setting a new world record (to be adjudicated) for most distance covered in one hour across the desert, a fatigued and triumphant freestyler lives to tell the tale.
How much training went into this challenge, and what was different about it?
The training was a lot different technically as I had to get used to keeping the ball in the air while moving on sand. It's extremely tough in the deep sand, but after many hours of training I got used to it. One of the things that threw me initially was the shoes and sand gaiters that I had made up. They were super comfortable but quite thick which I just wasn't used to while kicking the ball.
Were there any obstacles that popped up on you during the journey? Anything unexpected that threw you off?
We lost connection a few times, which meant that we were on our own with our guides in the middle of the world's biggest desert! Because of a sand storm on the first two days I had to wear ski goggles which wasn't ideal, and the wind was pretty horrible as times. Because of this I had to move slower. This meant we had to catch up the distance each day for what we had lost. The last two days we covered over 50 kilometers which was pretty tough in the heat!
Which charity did you choose for this feat and why?
Derian House is a charity close to where I live that helps young people with life-threatening diseases. After seeing their work and the money needed to run the hospice I wanted to contribute myself.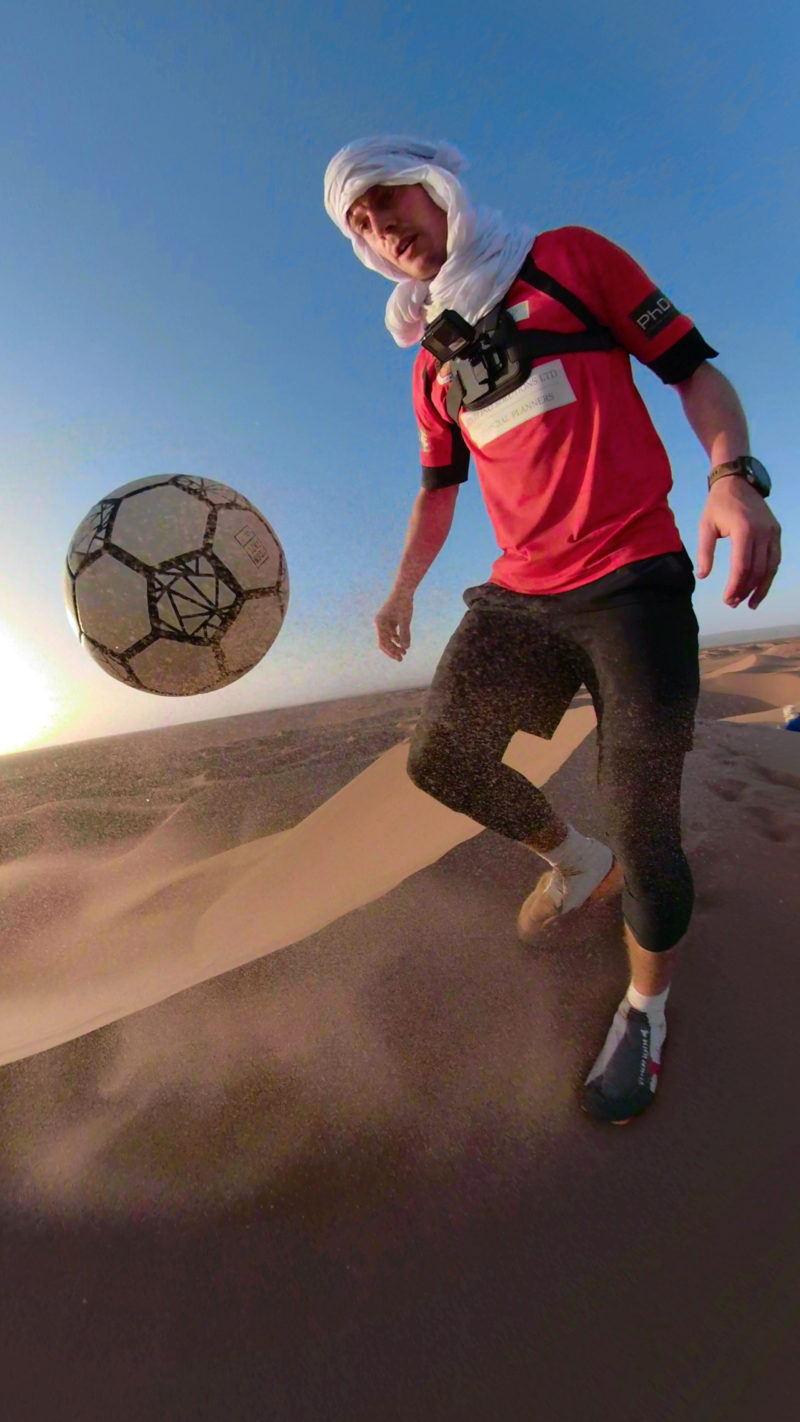 Which of the two challenges was harder?
I would say crossing the Sahara was tougher physically because of us having to catch up time and Everest was harder technically with the terrain. Both were very different challenges in the end.
The Future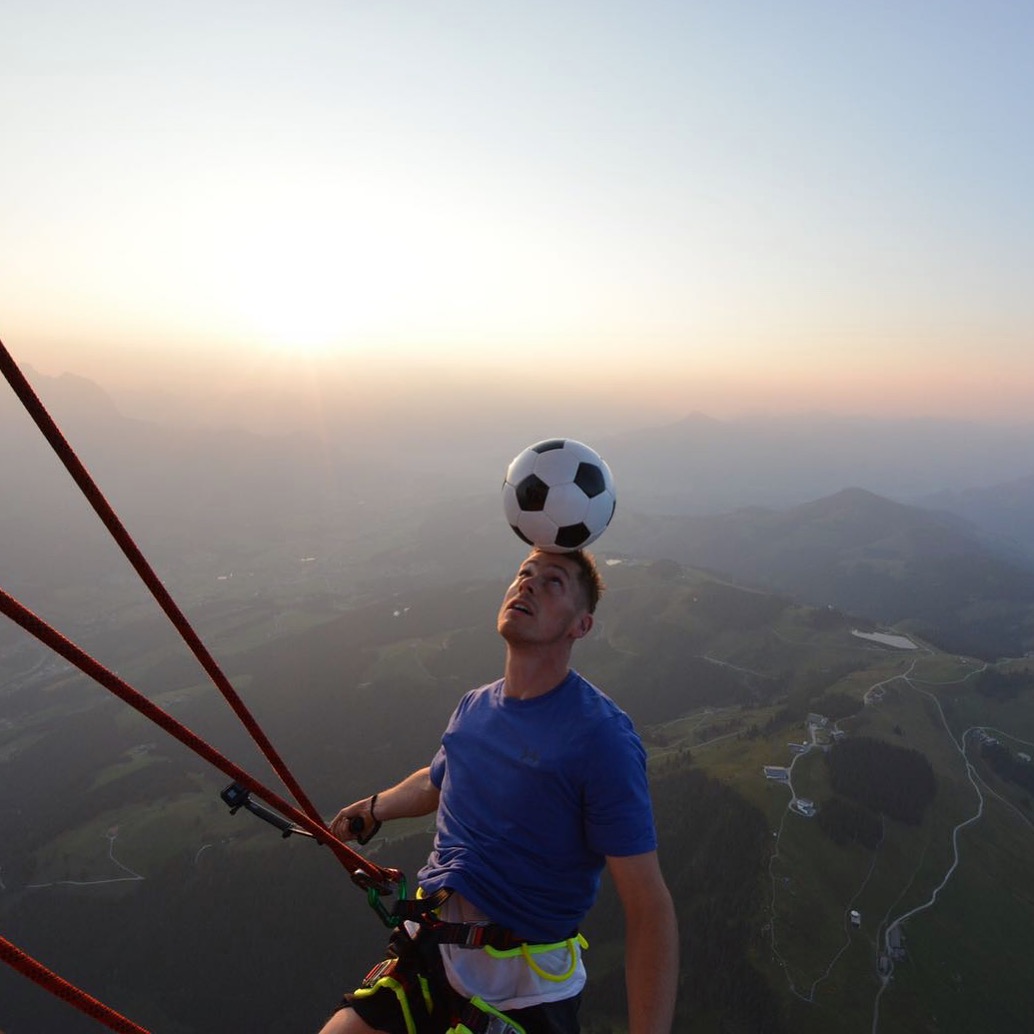 While Farnworth is very busy with his commitments to freestyle and media work, he has not ruled out another large-scale challenge of some kind, and said if one did happen it would have to be "different from anything I have ever done before."
Whatever he aims to tackle next, there's one thing we can be sure about — he won't be backing down.
Where will John go next? Keep up with his wild journey through freestyle by following him on Instagram.