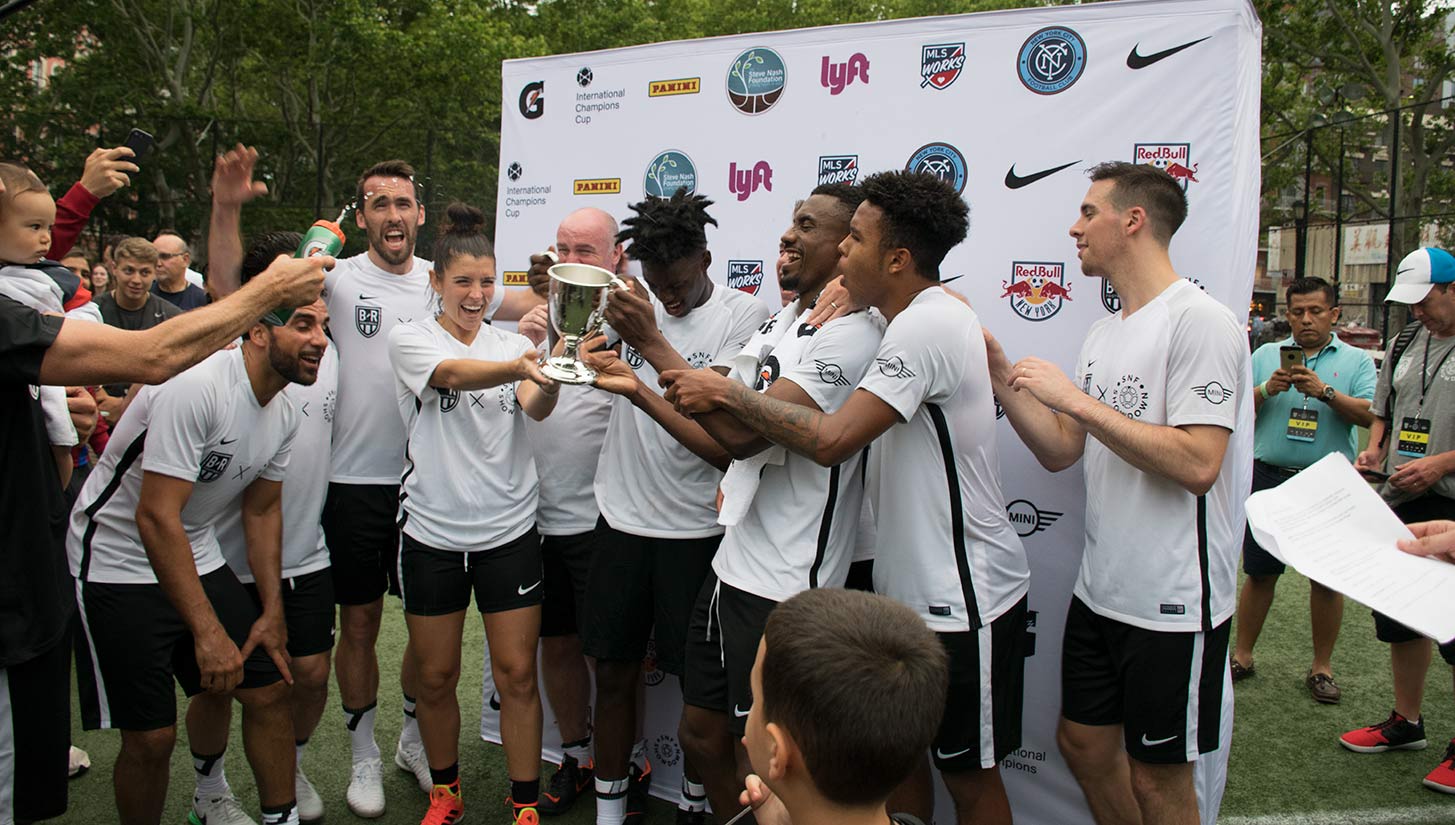 In its 11th year, the Steve Nash Foundation Showdown proved yet again to be a jam-packed event filled with celebrities partaking in the beautiful game for a good cause. Featuring current and former football stars and NBA players alike, the charity match and surrounding festivities benefited the foundation's mission to serve underprivileged children across the globe. 
It was a hot and muggy summer day in New York City, but that didn't prevent celebrities and a crowd of thousands to make it out to the 11th annual Steve Nash Foundation Showdown.
The seven-a-side match featured international and domestic footballers including Timothy Weah, Giuseppe Rossi, and Christian Fuchs, along with NBA stars including Joel Embiid, D'Angelo Russell, and CJ McCollum. Embiid, a noted football fan and documented Madridista, didn't partake in the match, but provided support and typical banter from the sidelines.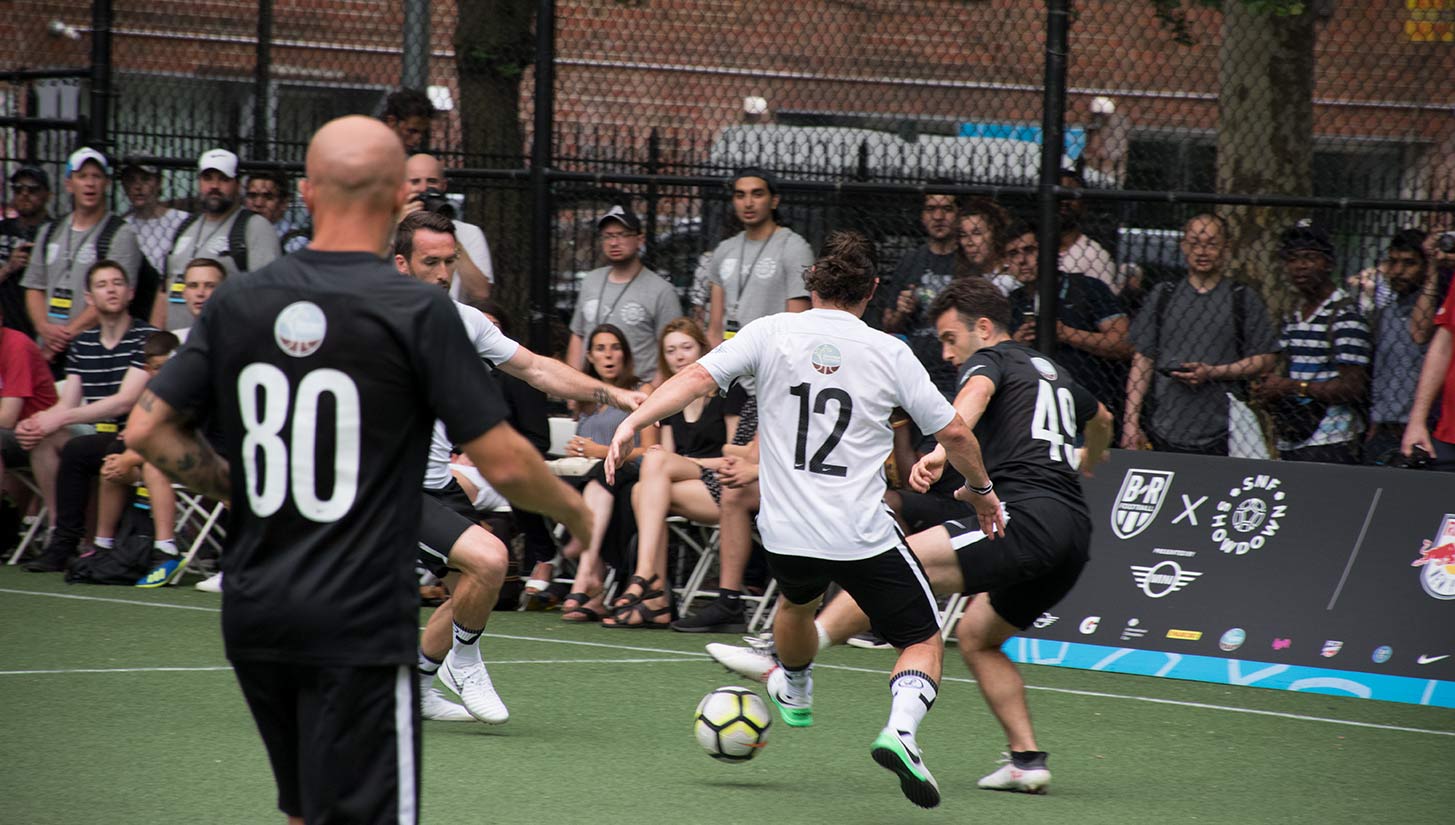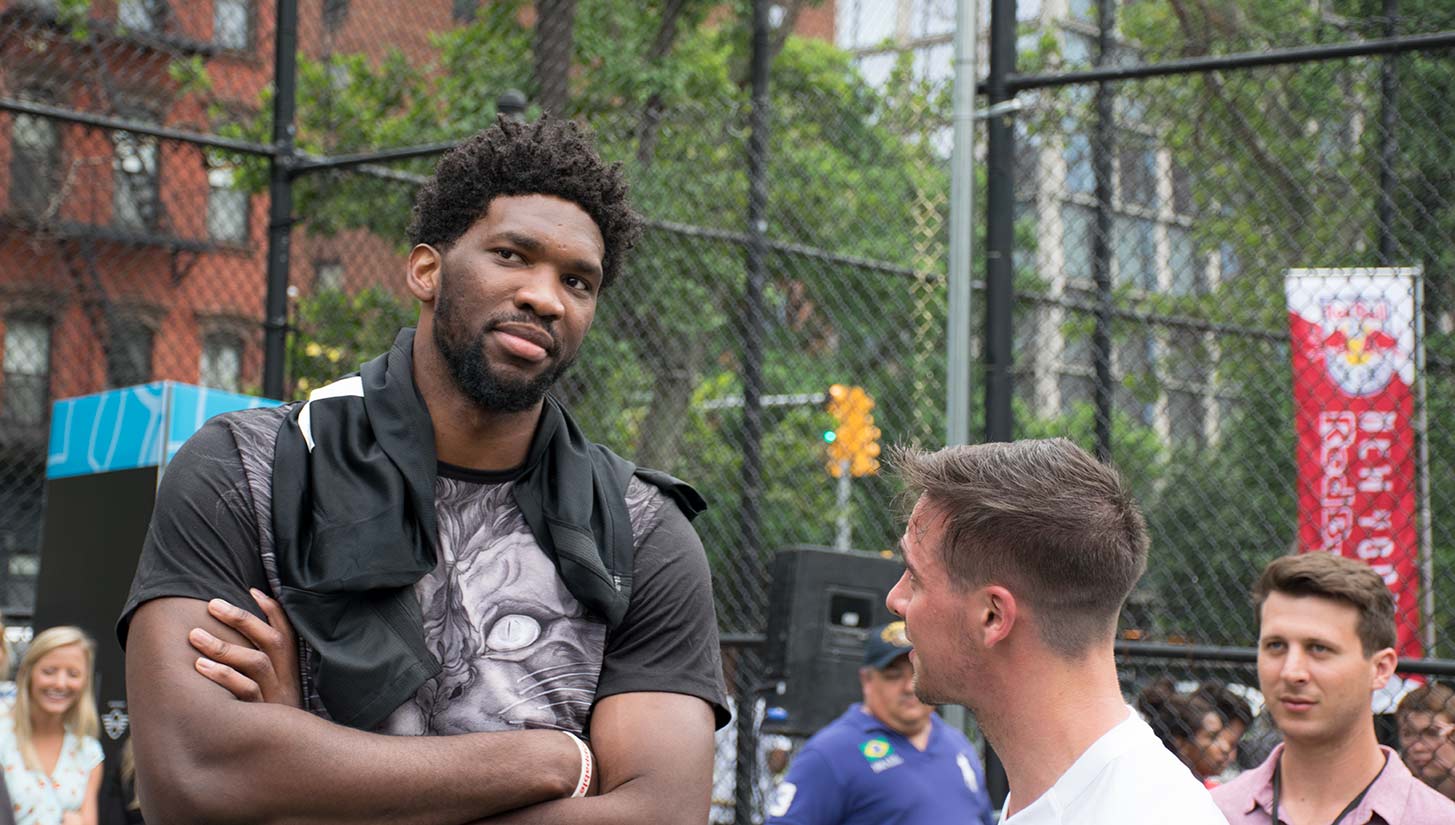 While Nash's Team Black lost to Team White led by Weah and surprise star TJ McConnell (who hadn't played football since middle school), Nash was in high spirits throughout the day — after all it was benefiting his foundation that does so much work for underserved children and communities all around the world.
"It's great to give back to the community," Nash said in a post-event interview. "It's been 14 years now of trying to have a positive impact on people. We continue to move forward and try to help out people any way we can and bring people together."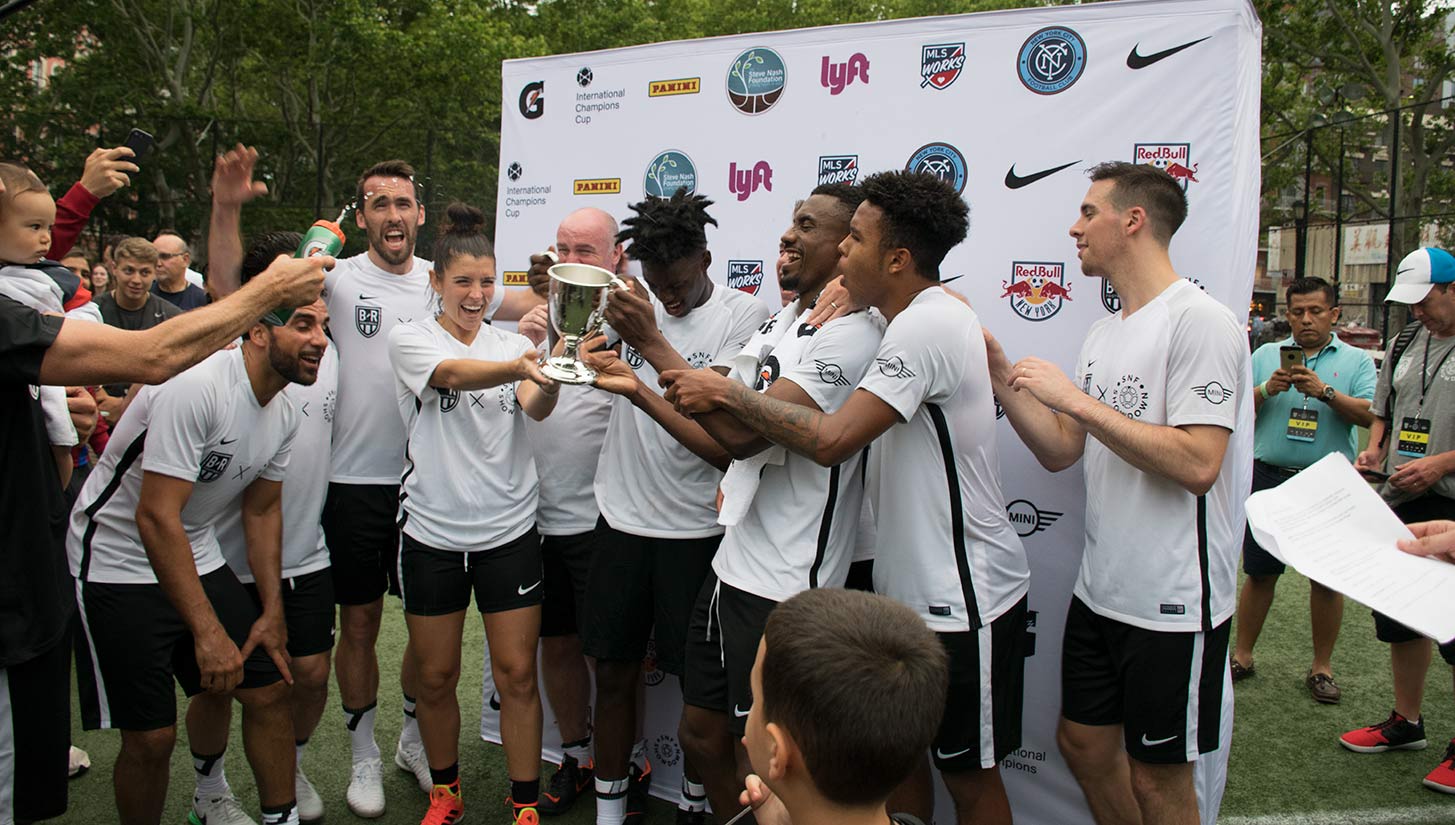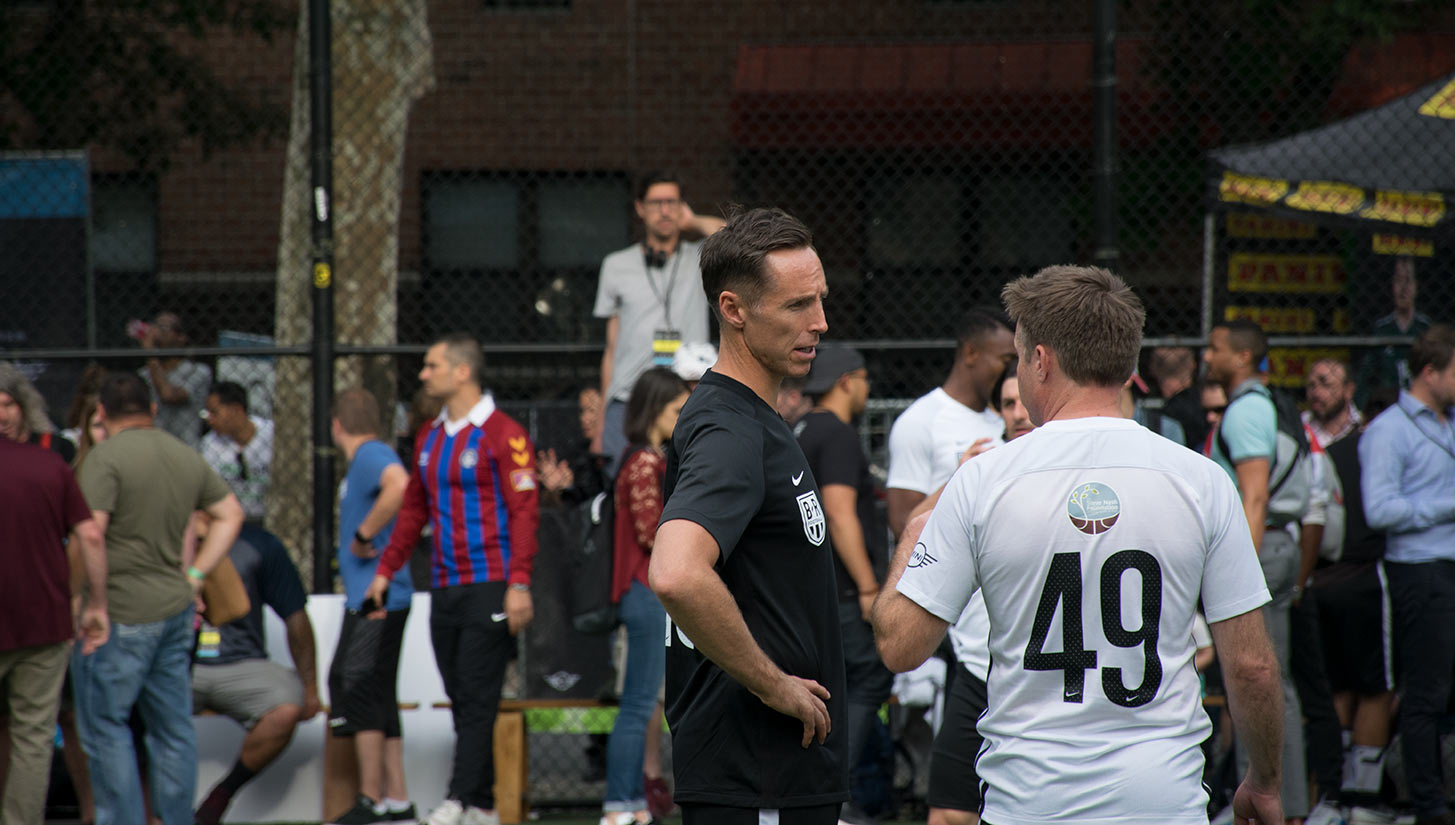 Nash, humble as he always is, made sure to thank everyone that made the event possible, including his celebrity friends and guests that made up both teams.
"We tried to get people who were in town, because we don't have a travel budget," Nash said. "I really appreciate peoples' ability to come out and take part and be a part of this. It's the offseason for soccer, so a lot of the international players are here on vacation, so we're able to pick off a few of those guys which is nice. The NBA guys are always helpful and community-minded too."
The event only played more into the current football fever that has swept the globe, and it perhaps distracted fans in attendance from the glaring absence of the U.S. in the ongoing World Cup. With Nash's native Canada also missing the cut, the two-time NBA MVP gave his thoughts on who he was rooting for in this summer's games.
"My father's English so I've always rooted for England. They have a young but exciting team, we'll see what they can put together. It's always a pleasure to root for them. It can be painful at times, but you always find a way to convince yourself that the future will be bright."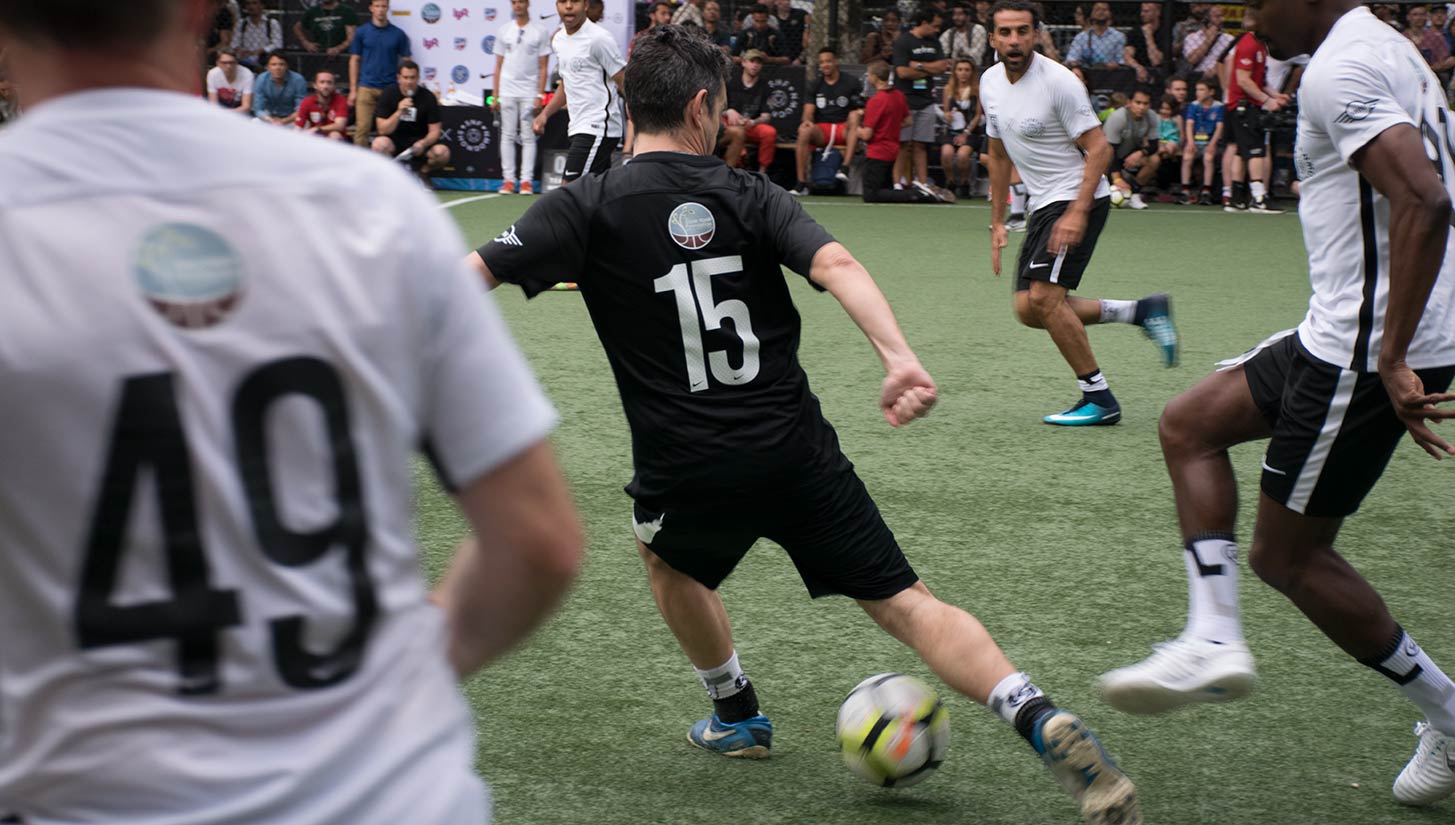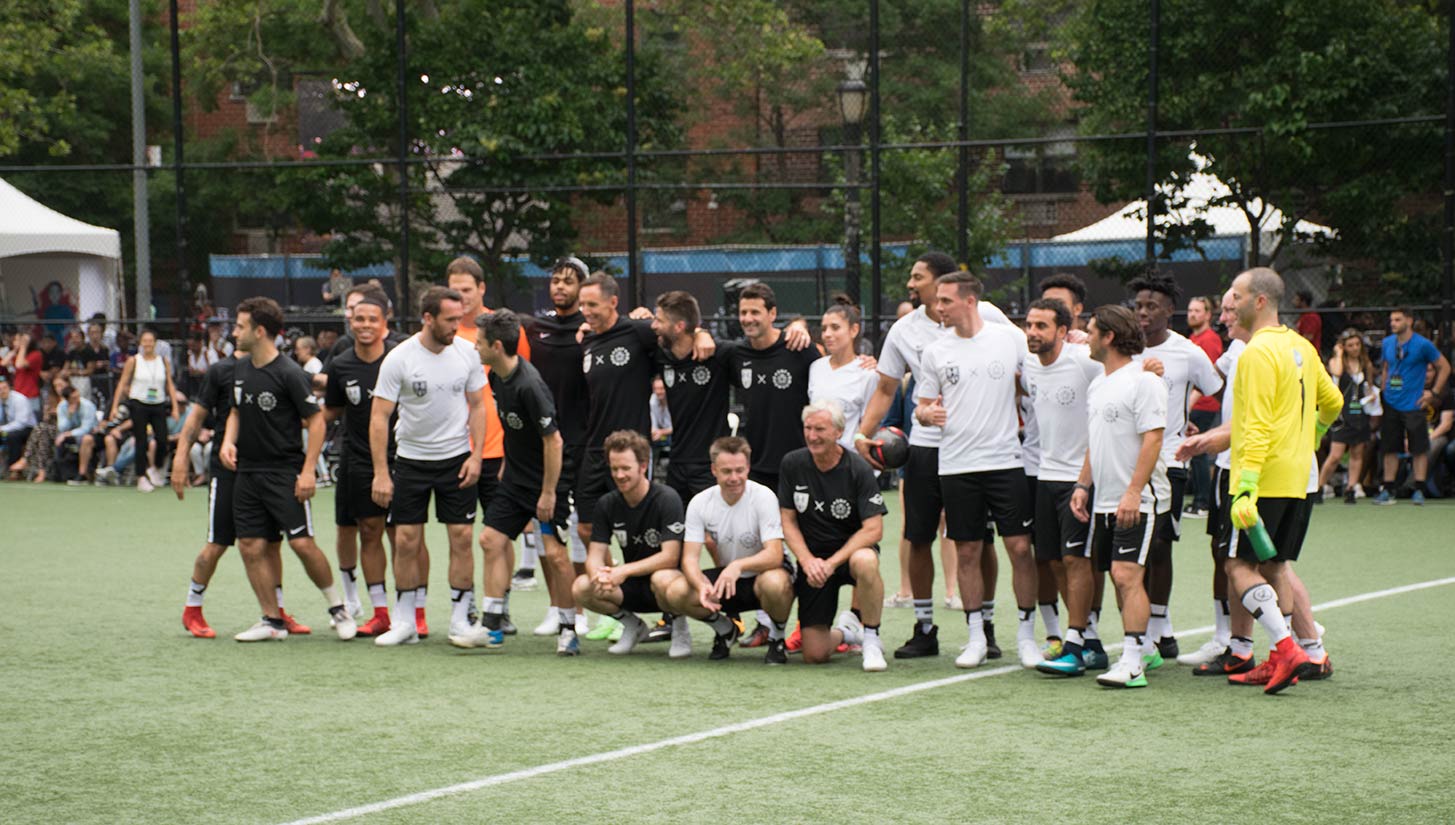 The future surely will be bright so long as Nash and his foundation continue to put together this event in the same manner for more years to come. Now 11 years deep, the Showdown shows no sign of slowing down.
Photography by Hugo Morel for Urban Pitch.