From soccer-inspired basketball shoes to PSG's Air Jordan collaboration, we've seen plenty of footy-hoops crossover in recent years. None of these, however, were as big as Nike's recent "The Chosen 2" collection, which featured megastars Kylian Mbappe and LeBron James. We make the case for five other similar basketball-football collaborations that we'd love to see in the future.  
Nike has started the year off with a bang, crossing two of its biggest stars in a collaboration that transcends sport boundaries. "The Chosen 2" collection saw LeBron James and Kylian Mbappe — Nike's respective king and prince — collide to get their own co-branded signature footwear.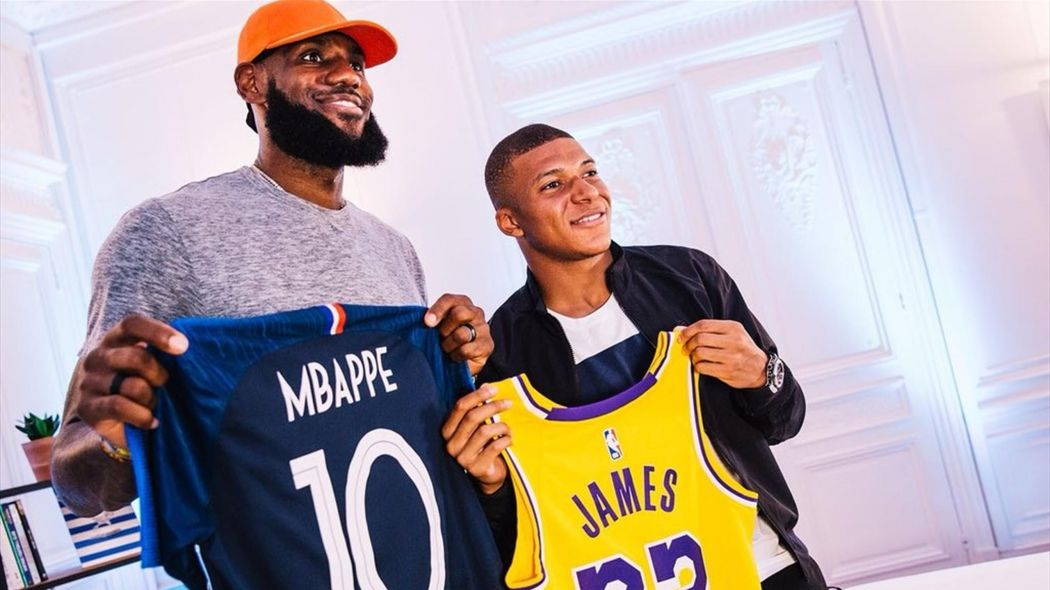 Nike is starting the inauguration process for Mbappe, as he will soon supplant James as the biggest face in the Nike ecosystem (as he has already surpassed Cristiano Ronaldo). This partnership caused me to consider what other collaborations would make sense in the ever-coexisting worlds of basketball and football.
We will try to keep athletes within the brands that endorse them to maintain some sense of realism.
Derrick Rose x Gareth Bale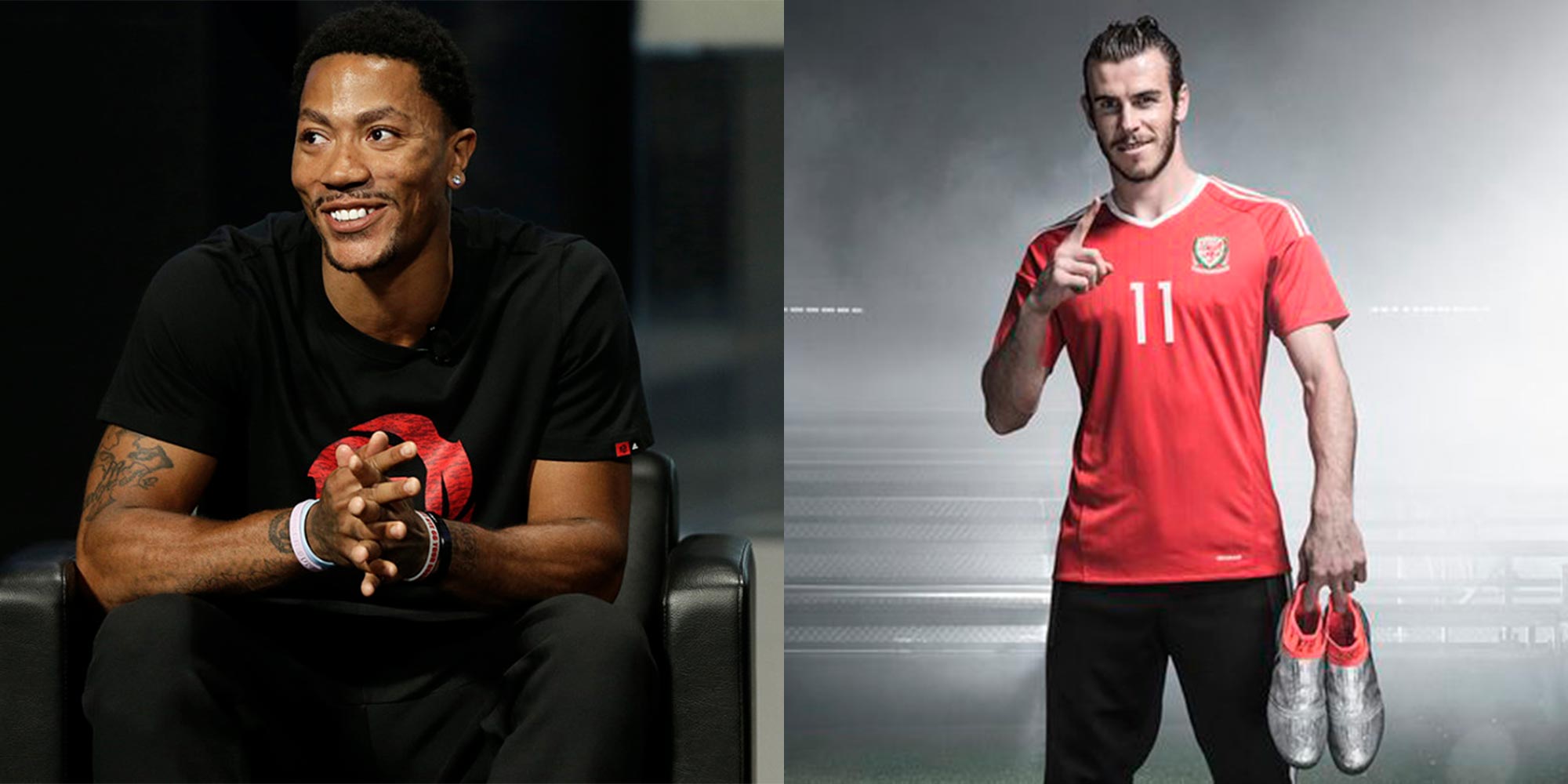 Now, this pairing is more about their form in the early 2010s, and how dominant Derrick Rose and Gareth Bale were in remarkably similar styles. Both players were challenging the throne for best in the world, part of adidas' key marketing strategies in their respective sports, and were regularly competing for titles and individual awards.
Their styles of play relied on searing pace, robust strength, and skills seemingly too silky for someone with their physical gifts. Unfortunately, their careers also took a similar path later on, as injuries stunted their incredible potential, forcing them to move from the team/club they loved. Both have shown glimpses of brilliance recently, but their careers will be remembered for the highlight reels of their primes and the heights they could've reached.
From a marketing perspective, it may be hard to sell people on a collaboration between two stars that have struggled with injuries, but that storyline could make it all the more compelling.
Kyrie Irving x Zlatan Ibrahimovic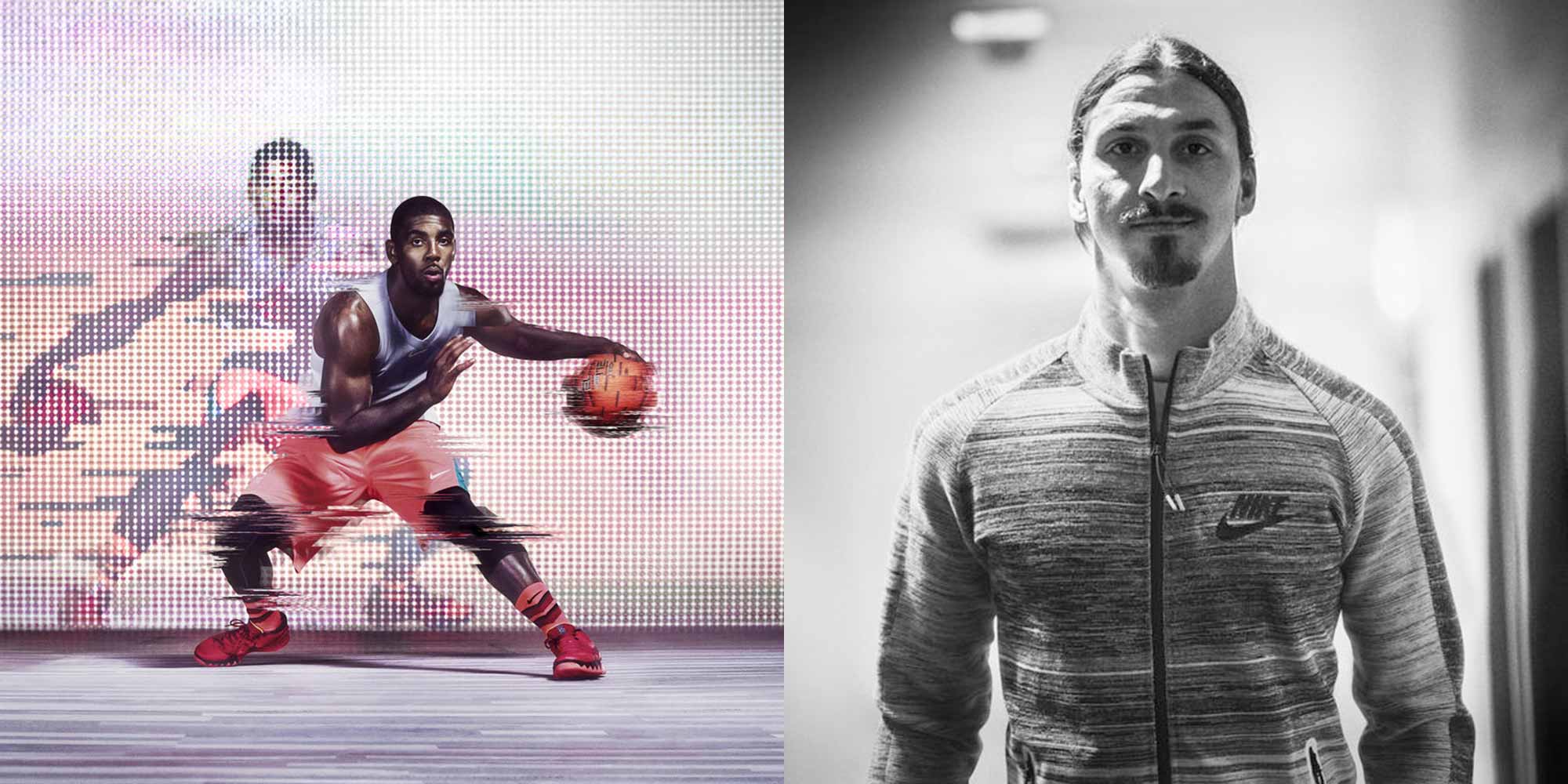 This collaboration is probably the biggest reach on this list, but it is hard to find two athletes that are more outspoken with such a dominant skillset. Both Zlatan Ibrahimovic and Kyrie Irving are undeniably legends, but they've struggled to stay in one place throughout their careers, face a constant rollercoaster of media scrutiny, and are endlessly quotable in the best and worst ways. This collaboration would certainly turn some heads, but it probably will never happen as both athletes have shown that they are lone wolves, going their own direction without the need for others.
Joel Embiid x Memphis Depay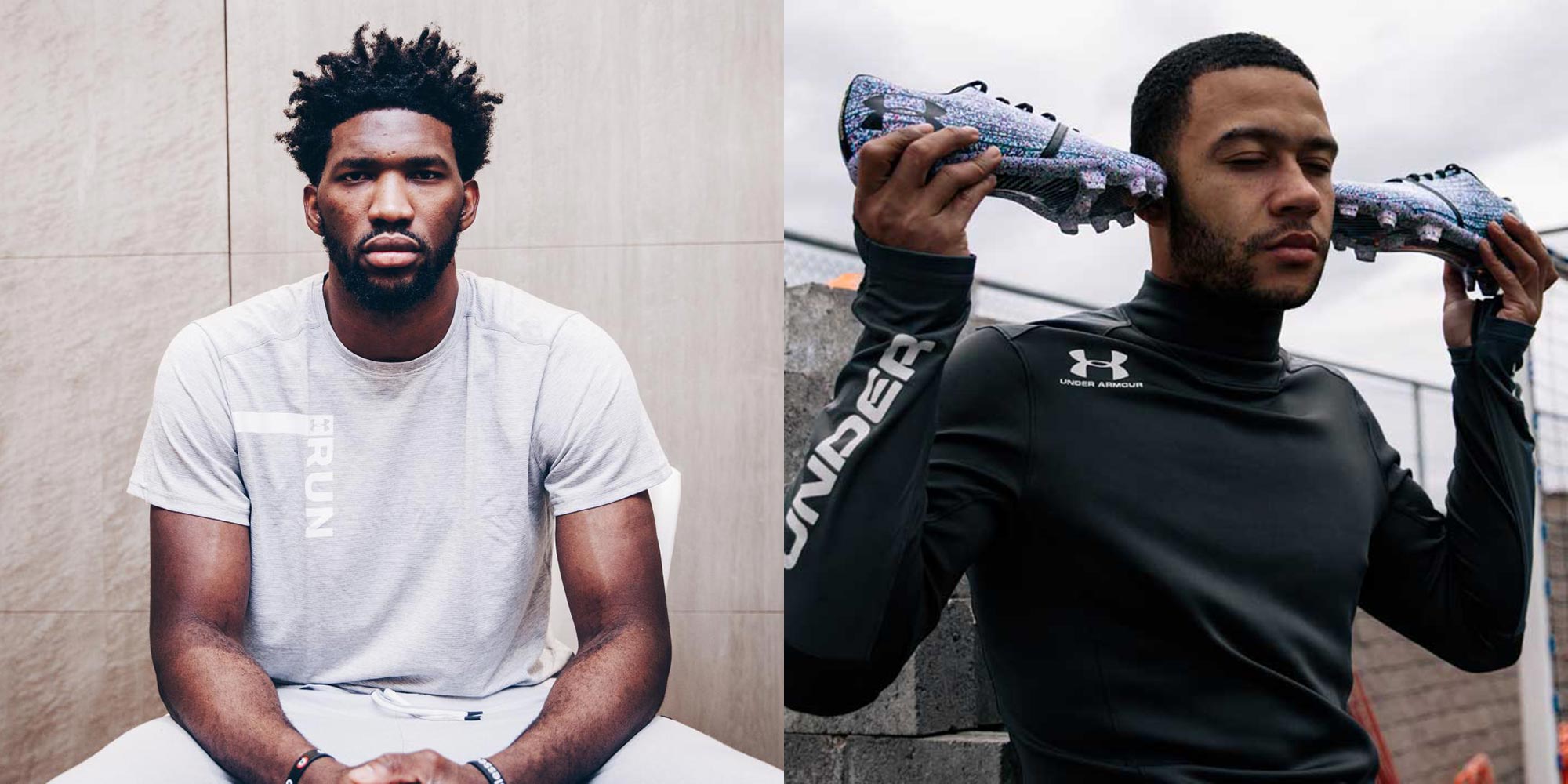 Two athletes who draw their fair share of attention on and off their respective battlefields, Joel Embiid and Memphis Depay have displayed a propensity for talking a big game and often backing it up. How can we forget when Embiid took to social media to secure a date with Rihanna? Not to be outdone, Depay's constant social media flexing can only be rivaled by the Supreme Don Karim Benzema.
Under Armour has quickly lost what ground it had gained in the past few years. So, why wouldn't they pair up two of their most polarizing stars for a flashy collaboration? After all, Embiid is openly a massive football fan. This collaboration might also be the only reason someone would choose an Under Armour football boot.
Steph Curry x Trent Alexander-Arnold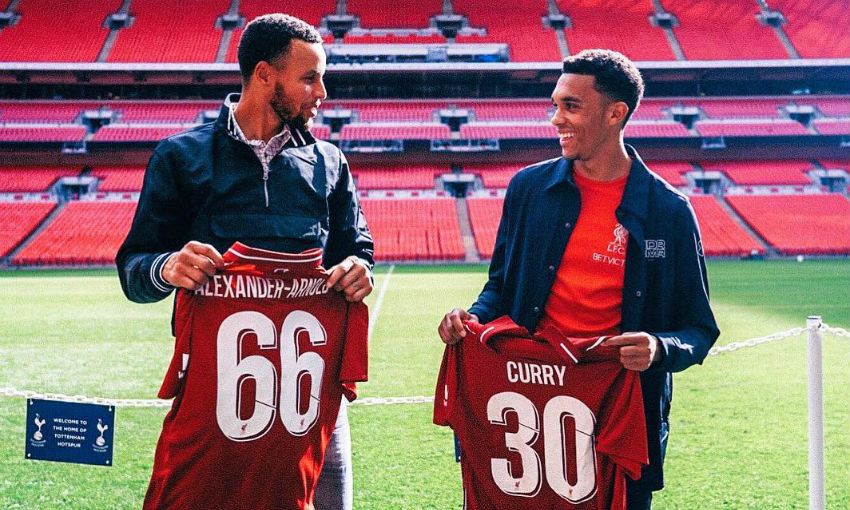 Sticking with UA, we have two players who love a long ball, whether it be Steph Curry's 3-pointer or a long, accurate cross from Trent Alexander-Arnold. Chef Curry and TAA may not be too close in age, but their career trajectories could end up quite similar. While it's a bit unrealistic to expect anyone to impact a sport the way Curry has with basketball, Alexander-Arnold has become the prototype for the modern fullback. Despite a dip in production from last season's brilliance, Alexander-Arnold's versatility as a creator and defender makes him a key cog in the Liverpool machine that's looking to win back-to-back EPL titles.
Both players are relatively diminutive, but their finesse, instincts for the game, and ability to come up in the most significant moments makes these two a match made in heaven for Under Armour. With UA just starting a standalone Curry brand, it is the perfect opportunity to branch out to the UK and find some new fans, even if they are Scousers.
James Harden x Paul Pogba
Watching the guys put on a show tonight from a distance, go James my MVP! #NBAAllStar @NBAUK @NBAFrance pic.twitter.com/q7UoyFdeK9

— Paul Pogba (@paulpogba) February 20, 2017
The final pairing we have is a team with undoubted talents still searching to reach the elusive heights of their potential. We're of course talking about James Harden and Paul Pogba. These two currently have signature lines with adidas, with Pogba even having a basketball shoe edition of his Predator boots released in 2019.
The more you consider this potential collaboration, the more you realize that it could actually work. Harden owns a portion of the Houston Dynamo (although we'll see if his move to Brooklyn impacts his stake at all), so he clearly has an interest in the sport, and Pogba has a declared love of basketball. These two stars could certainly bond over how the media portrays them, and I think a collaboration between the two would be a flashy pair of boots and kicks, plus a luxe lifestyle range to accompany the on-court/field offerings.
Who do you want to see collaborating and bringing basketball and football together? Drop us a line in the comments below.