A generation of fans who have grown up watching the UEFA Champions League and following Real Madrid and Manchester City have put extremely high expectations on a team for which making it out of the group stage in Qatar would be an achievement. 
In 2002, when the United States reached the quarterfinals of the Japan/Korea World Cup, it was seismic. To get a better understanding of the gravity of the achievement, let's look back at the team's results in previous tournaments.
Only four years before their run to the quarterfinals, the U.S. men's national team went 0-3 in the group stage, looking lifeless in two of their three games. Major League Soccer was only just getting off the ground and the at best average level of play hurt many of the top national teamers at that time, including Alexi Lalas, Eric Wynalda, and Marcelo Balboa. Still, Eddie Pope, Brian McBride, and Frankie Hejduk all came to the forefront due to their MLS play.
In 1994, the United States were basically a globetrotting club team, playing anyone they could to prepare for the World Cup on their home turf. Still semiprofessional in some cases, the USMNT reached the round of 16. In 1990, the U.S. was the youngest team in the World Cup and lost all three games, and before that the national team had gone 40 years without playing a World Cup.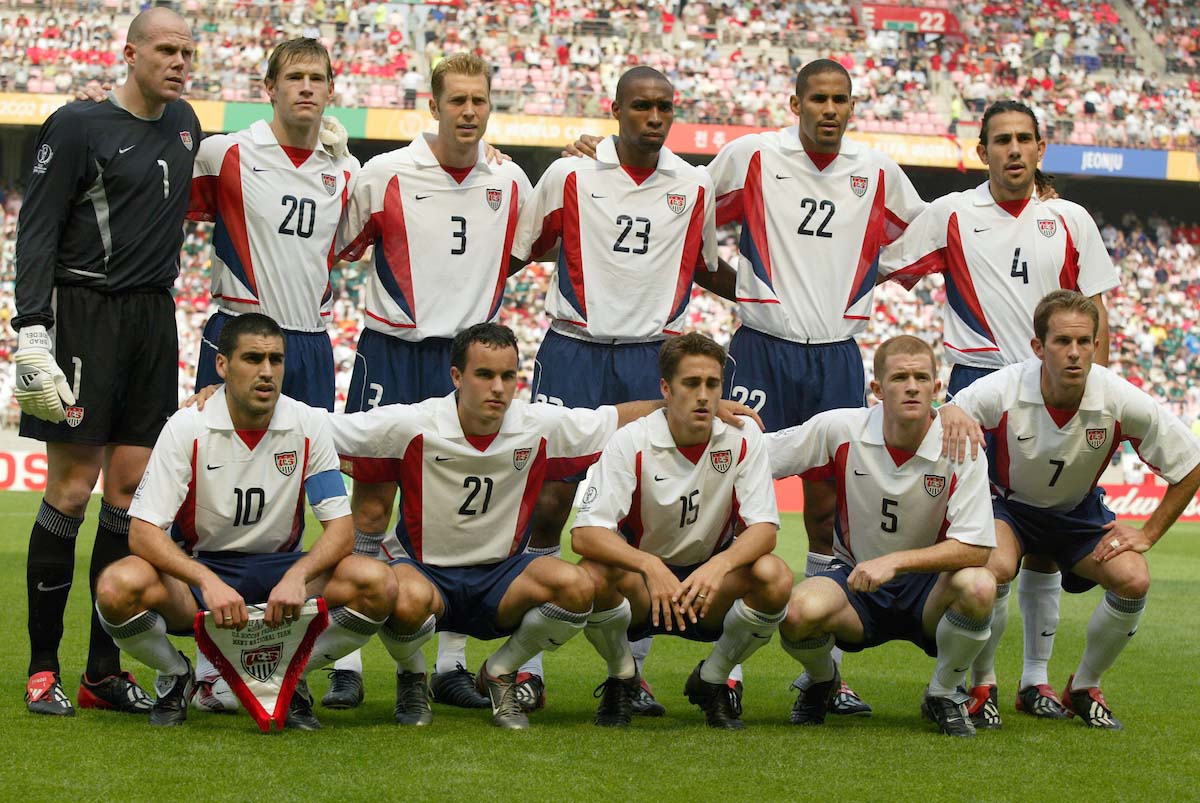 Yes, 2002 was something special, a big time win over Portugal, a round of 16 victory against Mexico, a memorable draw against co-host South Korea, a forgettable match against Poland, and a blood-and-guts, all-for-nothing effort in the quarterfinals against Germany. The national team program has since failed to reach such heights.
2006 was an utter disappointment given the U.S. was ranked eighth in the world and would only get one point in their group. 2010 and 2014 brought two round of 16 exits, and perhaps more importantly were jumping on points for fans both too young to remember 2002 and those who were newer to the game.
Unlike in many established countries around the world where people are born into soccer fandom, the World Cup and the USMNT's participation in it is a major fan-creating machine for the world's game in the States. But it has also warped fans' expectations for their national team.
Television Killed Critical Thinking
From 2002 until today, the sport of soccer has been brought into more new American homes than any other sport. On any given Sunday a viewer can watch La Liga, Serie A, Premier League, MLS, Liga MX, and on certain distributors or apps Argentine soccer, Futbol Uruguayo, and Greek soccer. The bombardment of new teams and leagues available to watch in the U.S. has been explosive, perhaps more so than anywhere else on the planet.
Teams like Real Madrid, Manchester United, and Juventus are at times easier to watch than the New York Yankees or Dallas Cowboys. And while the added access to the game has created a much larger soccer audience Stateside, it also presents some problems.
While a more in tune group has been following the sport for so long and understands the dynamics of the game, the new fanbase has jumped on board to some negative effects.
Many U.S. Soccer fans in their 40s can remember that MLS was once going to fold, ironically in 2002, and the most you could see of Serie A was a Sunday league game on the local Italian channel or Fox Sports World, which was limited on cable systems.
Today fans in their 20s have only watched or followed winners. Many new soccer fans pick perennial league and domestic champions to support, and it's hard to blame them. Without any local ties, choosing a team in the middle or bottom of the table is a hard sell. However, this has led to new fans suffering from a "winner's" disease.
The overexposure of the best teams in the world have hurt these new soccer fans into thinking that playing to the levels of Chelsea, Manchester City, or Bayern Munich is achievable in a matter of years, when these institutions have built their reputations over a century.
Building a Program Takes Time, Something New Fans Have Very Little Of
When one looks at the history of the USMNT, it's laughable to believe that in four years it could be a semifinal type of team in 2026. Despite having more players in the top teams in Europe than the program has ever had, the USMNT still has a long way to go to truly establish an identity and winning culture.
While U.S. Soccer has made great progress in youth national teams, player scouting, and fielding a competitive national team, the program is very far away from the Brazils, Argentinas, and Germanys of the world.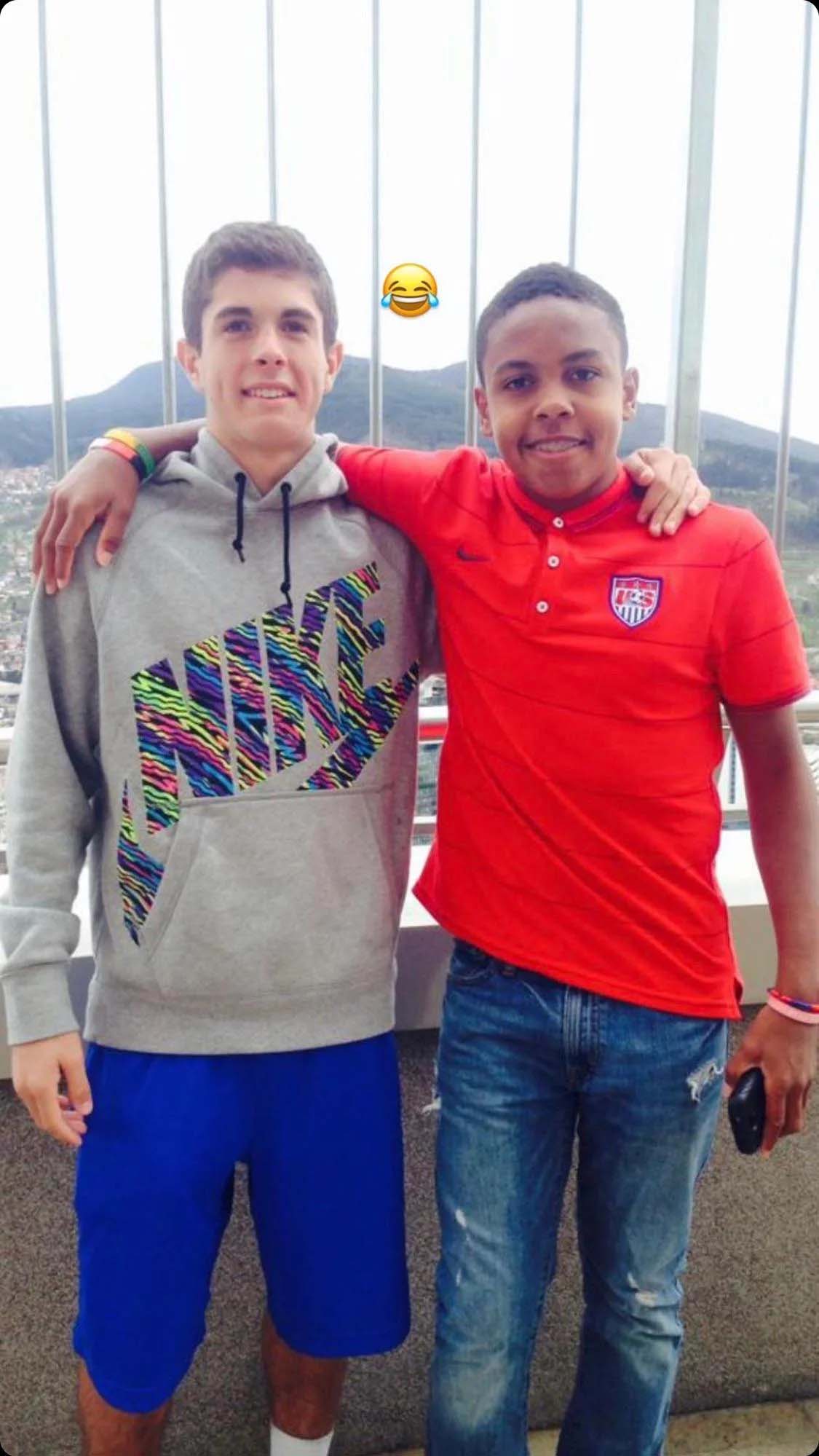 Many of the new fanbase is split over players in Europe and those who play in MLS, seeing MLS as inferior. These fans have made it their mission to hate on any player from the league, be it Aaron Long, Paul Arriola, Kellyn Acosta, or Jordan Morris. Yet many of the top talents on the USMNT have played at some point in MLS academies, including but not limited to Tim Weah, Gio Reyna, and Weston McKennie. Tyler Adams and Brenden Aaronson are former MLS players sold to Europe for a healthy fee.
Again, this fanbase compares MLS to the Premier League, La Liga, and Serie A, and while those comparisons are healthy for MLS to grow, it is hardly the proper measuring stick for a league that in 30 years has had tremendous growth.
When it comes to the national team, the "team sheet fans," or those who gush over the fact that Pulisic plays for Chelsea and Reyna for Borussia Dortmund, also need to review each individual players' growing pains at said club. The USMNT is a group of talented but unproven players, while at the World Cup Gregg Berhalter's side will be playing against more balanced squads with veteran players and younger talents.
Missing out in 2018 hit the USSF hard, and the USMNT lost a generation of players who today, with their experience, would have been vital.
A Proper Education
The 2022 World Cup will do what it usually does for soccer in the U.S. Fans will jump on and become hardcore supporters, and the importance is for the media, older fans, and true pundits to illustrate to the new fan base that while talented, the USMNT is not on its way to being the next world power in soccer — that may take three to five consistent World Cups. Getting out of the group stage is not the mark of "the next best thing," but rather an achievement for an underachiever.
What Manchester City, Real Madrid, and Liverpool do is not as easy to apply to the United States. For every good player the USMNT produces, Brazil, Argentina, and Uruguay produce six.
In Uruguay, eight out of every 10 boys play soccer in some sort of capacity, be it pickup games or organized youth leagues. Soccer is a part of that nation's identity and fabric. The USMNT at times goes up against culture and not so much just an opponent.
For the new fan that will jump on board in 2022, hopefully they will listen to the fans who have been there longer, because the younger fans are too busy tweeting how the USMNT will never win anything if they don't hire a big name coach or mimic Brazil, without understanding all the complexities that go into creating high level, winning soccer.