Over 93,000 fans packed the Rose Bowl to watch Real Madrid take on Juventus as part of the Soccer Champions Tour. The Washed-Up Crew was on the scene to take in the vibes outside the stadium before the match in the latest episode of The Tailgate Experience.
Los Angeles is a soccer town. Last Saturday, Real Madrid and Juventus squared off in front of a sellout crowd of 93,702 at the Rose Bowl in the final match of the 2022 Soccer Champions Tour. At the same time just down the 110 freeway, Angel City FC and OL Reign played in front of a sold-out 22,000 crowd at the Banc of California Stadium. A few days later, The Leagues Cup Showcase at SoFi Stadium (the first soccer matches to be played at the brand new facility), featured a crowd of 71,189.
These massive numbers only bolster LA's status as a thriving soccer community, and reinforce the push to host another World Cup final in 2026.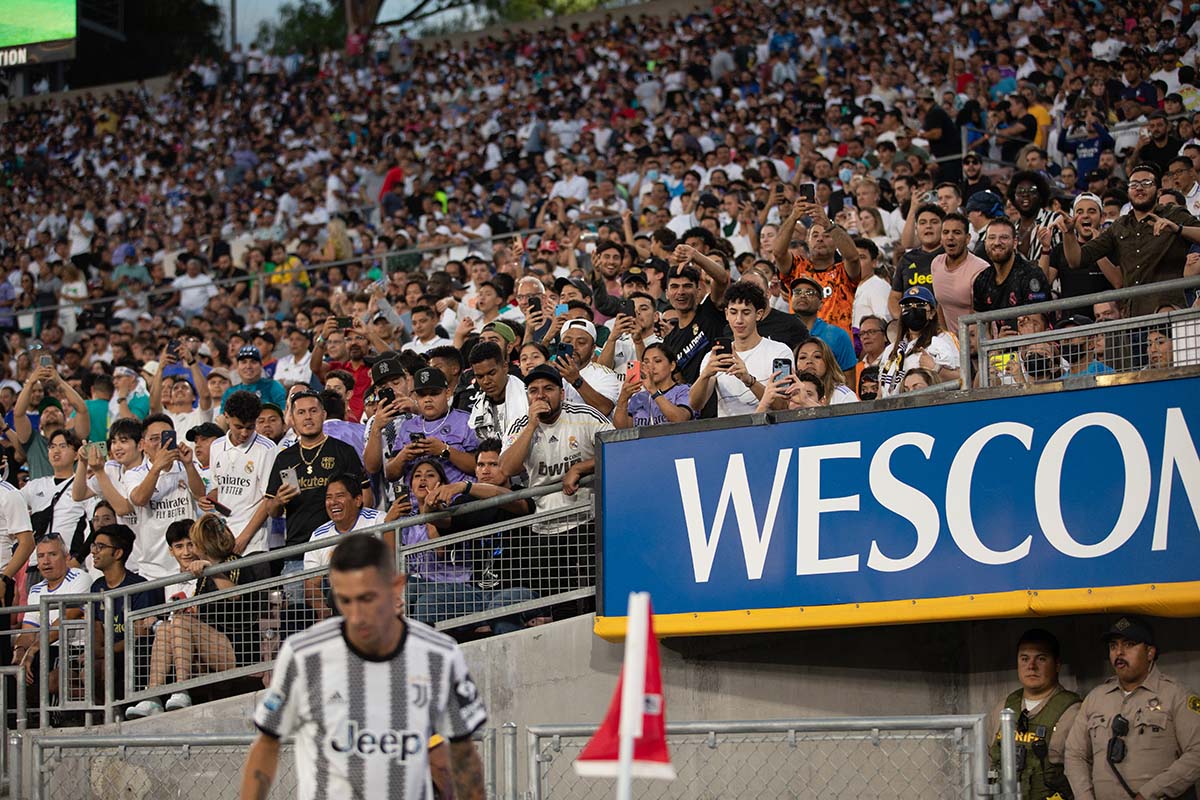 As for the Madrid-Juve showdown, the match itself was what you'd expect from a preseason friendly. Moments of brilliance, but mostly tepid, tune-up action for 90 minutes. However, from the fan energy in the stadium, you wouldn't have been able to tell. Yes, there was an ongoing "wave" that circled the stands throughout the match, but whenever there was that fleeting moment of excitement, particularly in favor of Real Madrid, it became electric. Deafening roars erupted and chants of "Hala Madrid" were bellowed throughout.
Despite being some 5,000 miles away from the Bernabeu, Real Madrid were playing in what was essentially a home match. Out of the 93,000-plus in attendance, an overwhelming majority were Madridistas. Los Blancos perhaps fed off that to take home a 2-0 victory over Juventus, who looked a bit out of sorts throughout the entire match.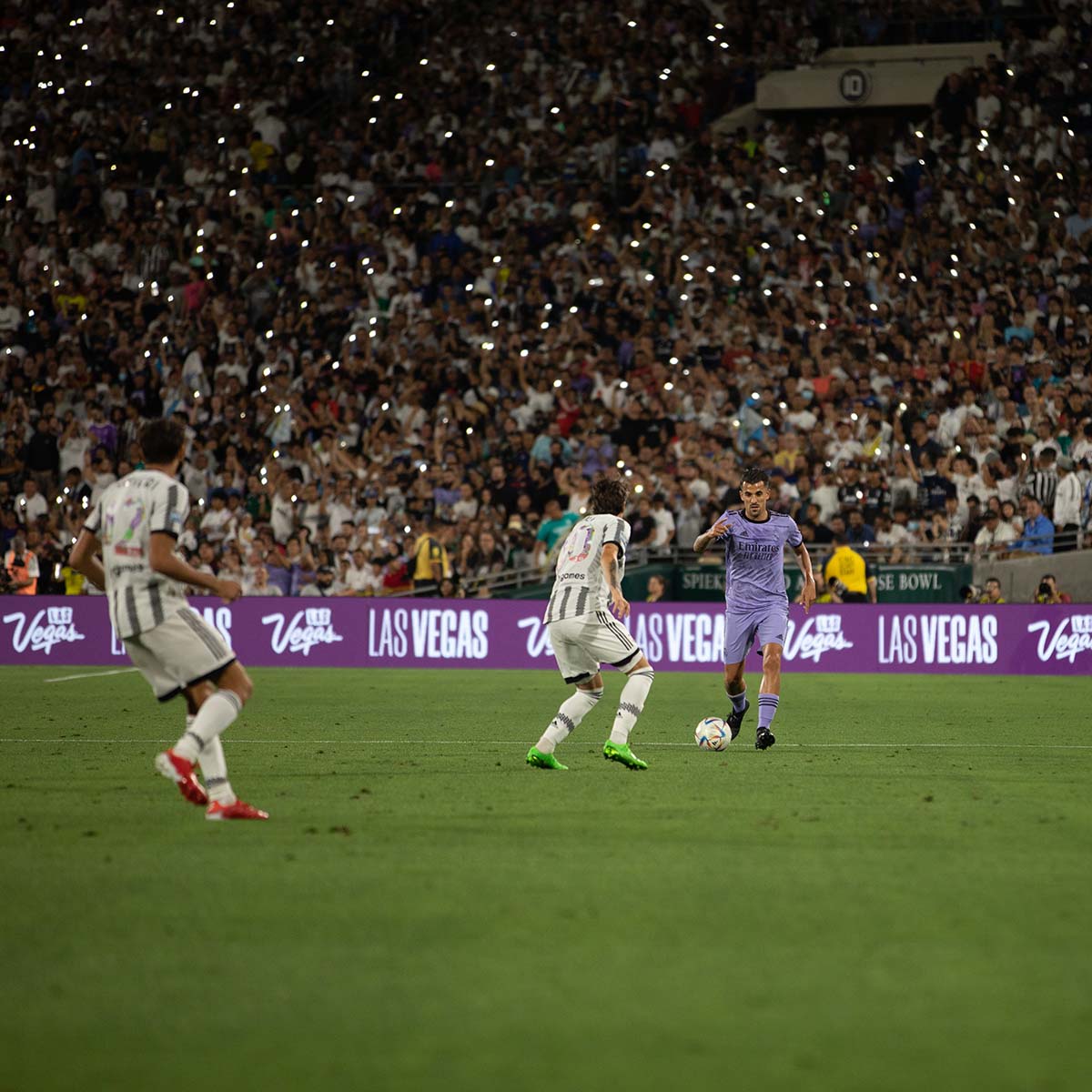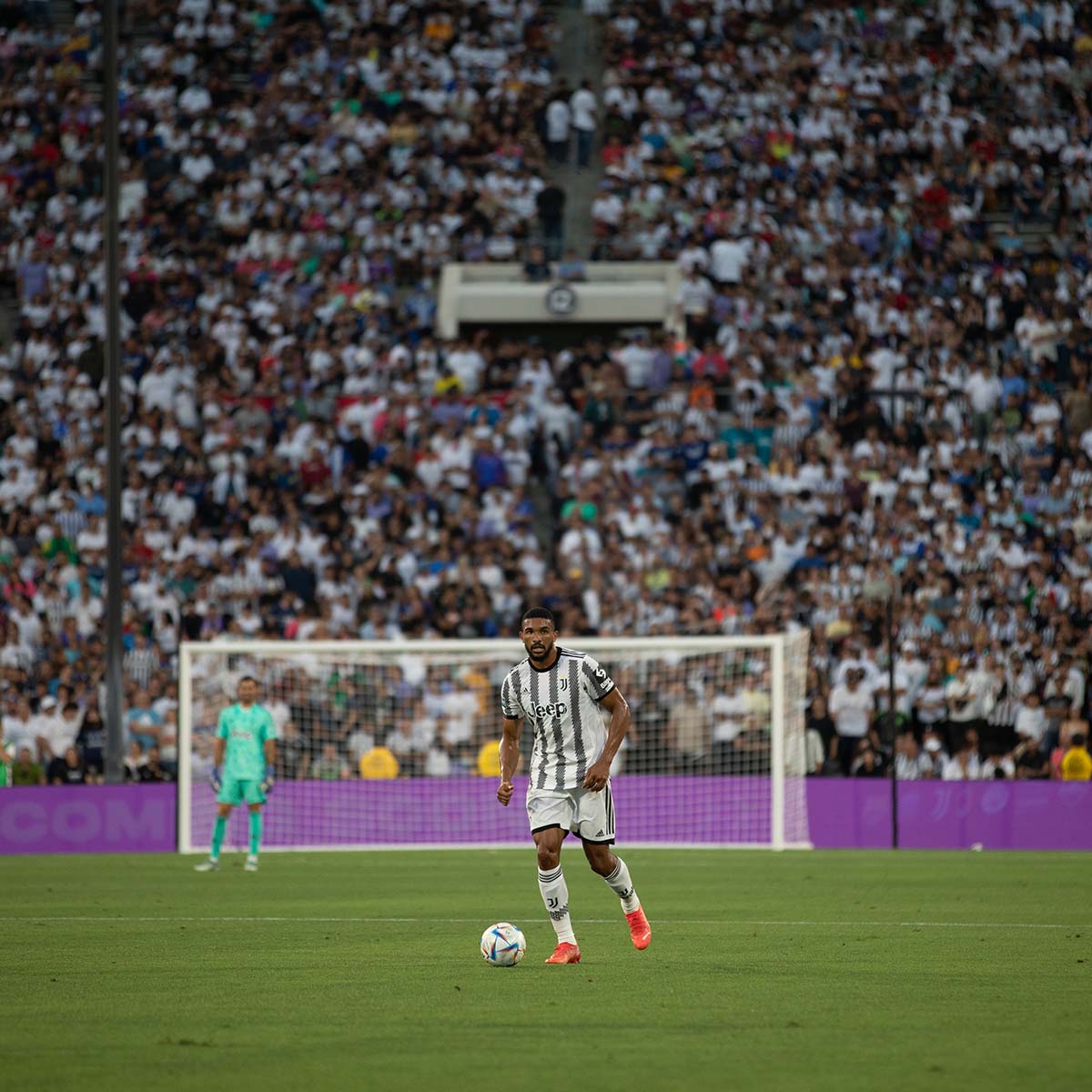 But we're not here to go over the Xs and Os of a game of little consequence for both sides. Instead, let's focus on the brilliant fans and what they brought to the Rose Bowl on a particularly warm July evening. Check out the latest episode of the Tailgate Experience to get a glimpse of just that.
Photography by Roy Cho for Urban Pitch.