For the first time ever, we saw a women's bracket at this year's massive Neymar Jr's Five tournament. For many female ballers — including UK street football and freestyle extraordinaire Harriet Freestyle — this meant new opportunities to showcase their talents to the rest of the world. Harriet shared her incredible experience at the competition, from winning the UK qualifier with a team recruited via social media to her World Finals stint cut short due to an unfortunate injury. 
By now, we already know that Neymar Jr's Five is a tournament unlike any other, giving countless amateur players across the globe a unique and oftentimes life-changing adventure. This year's competition doubled down on the experience by introducing a women's tournament. While it was always open to both men and women, for the first time ever, it would feature an all-women's bracket.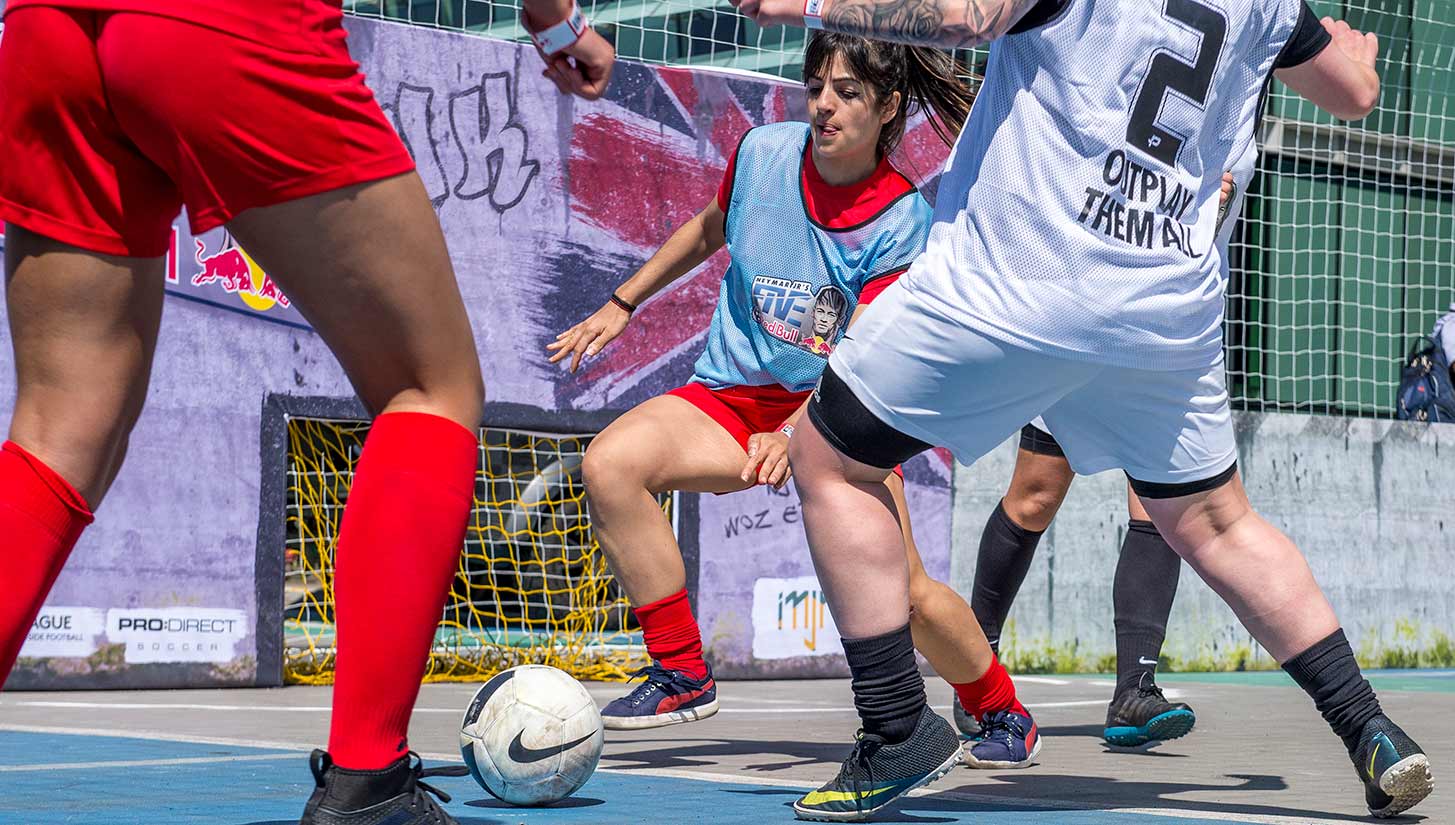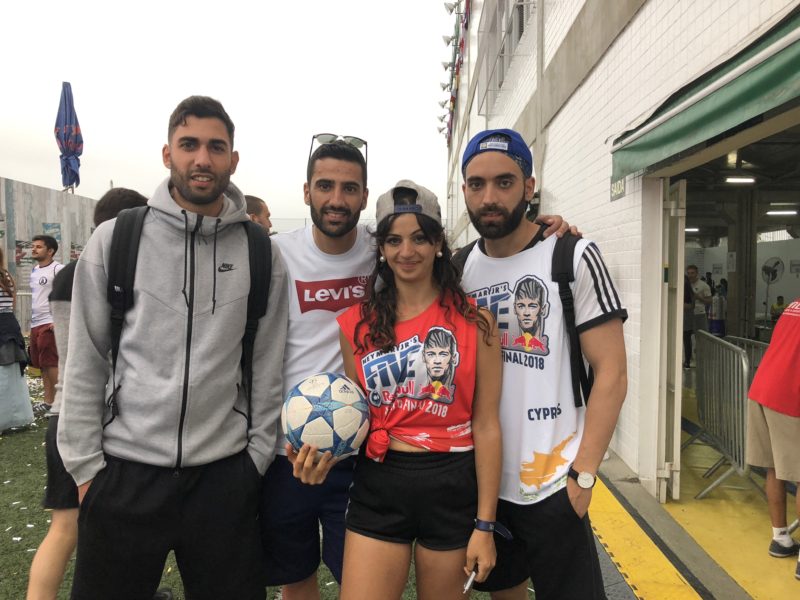 Upon hearing this news, renowned freestyler and the UK's No. 1 street footballer Harriet Freestyle seized the opportunity right away. A former Arsenal and England national team academy player, Harriet has amassed a skill set from some of the world's best trainers, and she knew that this was a perfect opportunity for her show them off to a global audience.
"I was so pleased that there was a women's league, as soon as I saw it I jumped on the idea of it," Harriet said.
However, she needed to find a squad that matched her talent, and being short three players, she used the power of social media to recruit the final members of her roster. Despite a lack of experience playing together, the team, who called themselves the The Eagles, cruised through the UK qualifiers and earned a spot at the World Finals in Brazil.
The Eagles looked to continue their success on the global stage in Neymar's home of Praia Grande, but fate would not be on their side, as Harriet went down with an ankle injury, which led to their elimination against eventual champion Brazil. However, it did not take away her positive attitude, as she still enjoyed the festive atmosphere despite being unable to play.
"I loved meeting other freestylers and skilled footballers from all over the globe, and everyone was so supportive," Harriet said. "Also seeing Neymar play was amazing as he is such a talent. Seeing all that he is done at the Neymar Institute is amazing for all the street kids out there. I know he came from that area and it was great to see how he had come to help and raise money for them, and how he had not forgotten his roots to help the kids in need."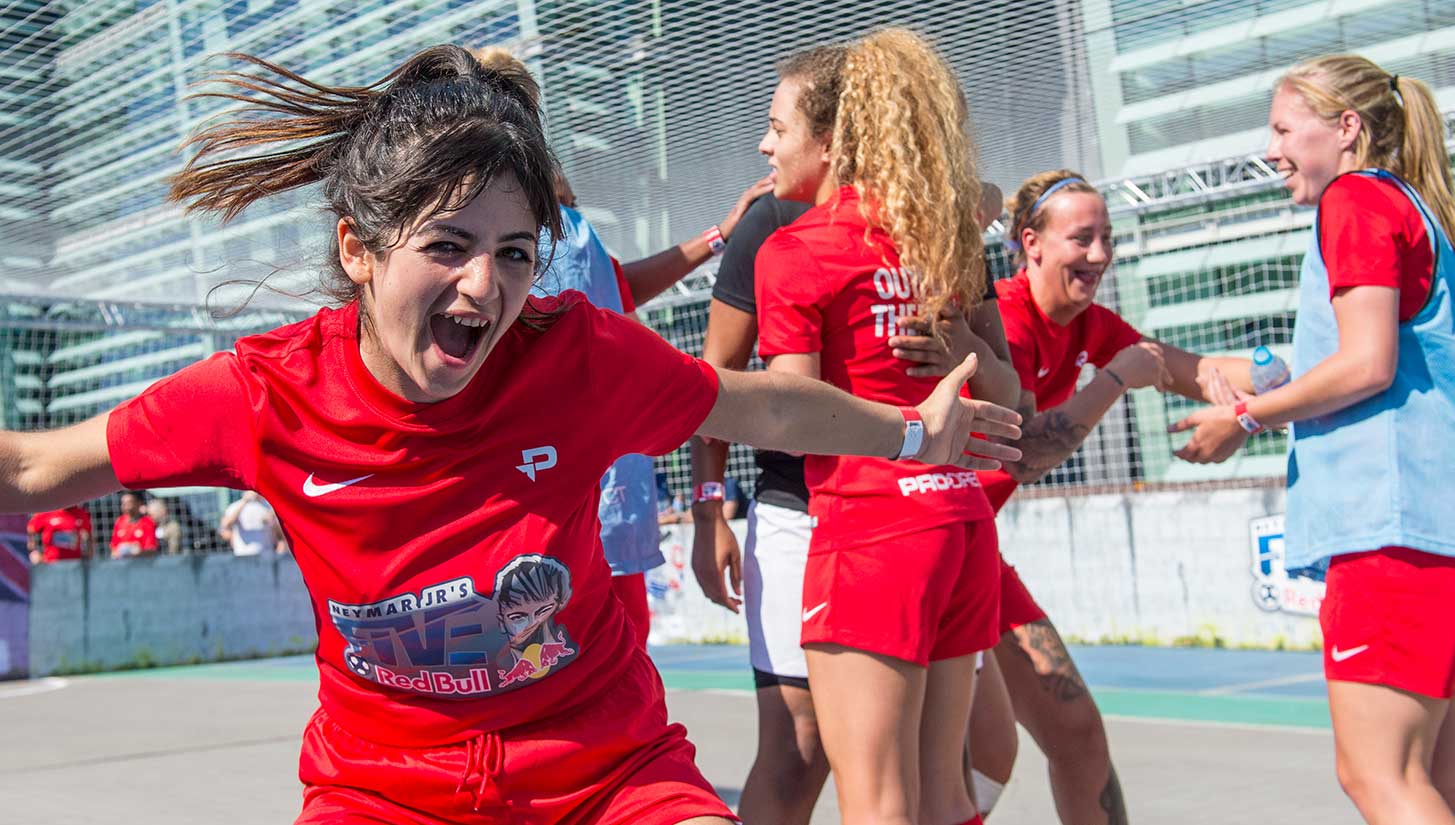 Women's tournaments like this are absolutely essential for showcasing extremely talented female ballers like Harriet. In addition to Neymar Jr's Five, we've seen tournaments like Speen's King of Freestyle that have represented a step forward in terms of increased representation on the women's side, but Harriet wants more.
"Women aren't always included in things related to football," she said. "It really meant a lot to me for there to be a women's league and an opportunity for us to play alongside the guys. But I would love for more street football events to have women's competitions also. For example, Tango Leagues and more panna and street football competitions for females. It's fine on social media, but when it comes down to events for us there isn't that much around."
For now, Harriet will focus on getting her ankle healthy in preparation for various upcoming events and tournaments. Don't think for one second she doesn't have her eyes set on next year's Neymar Jr's Five, however.
"It's a learning curve," says Harriet. "Even the best professionals don't always get the result they want. It's just now about keeping my head up high and ready for next time around."
Photography by Leo Francis for Red Bull. 
Keep up with Harriet's journey through freestyle and street football by following her on Instagram.