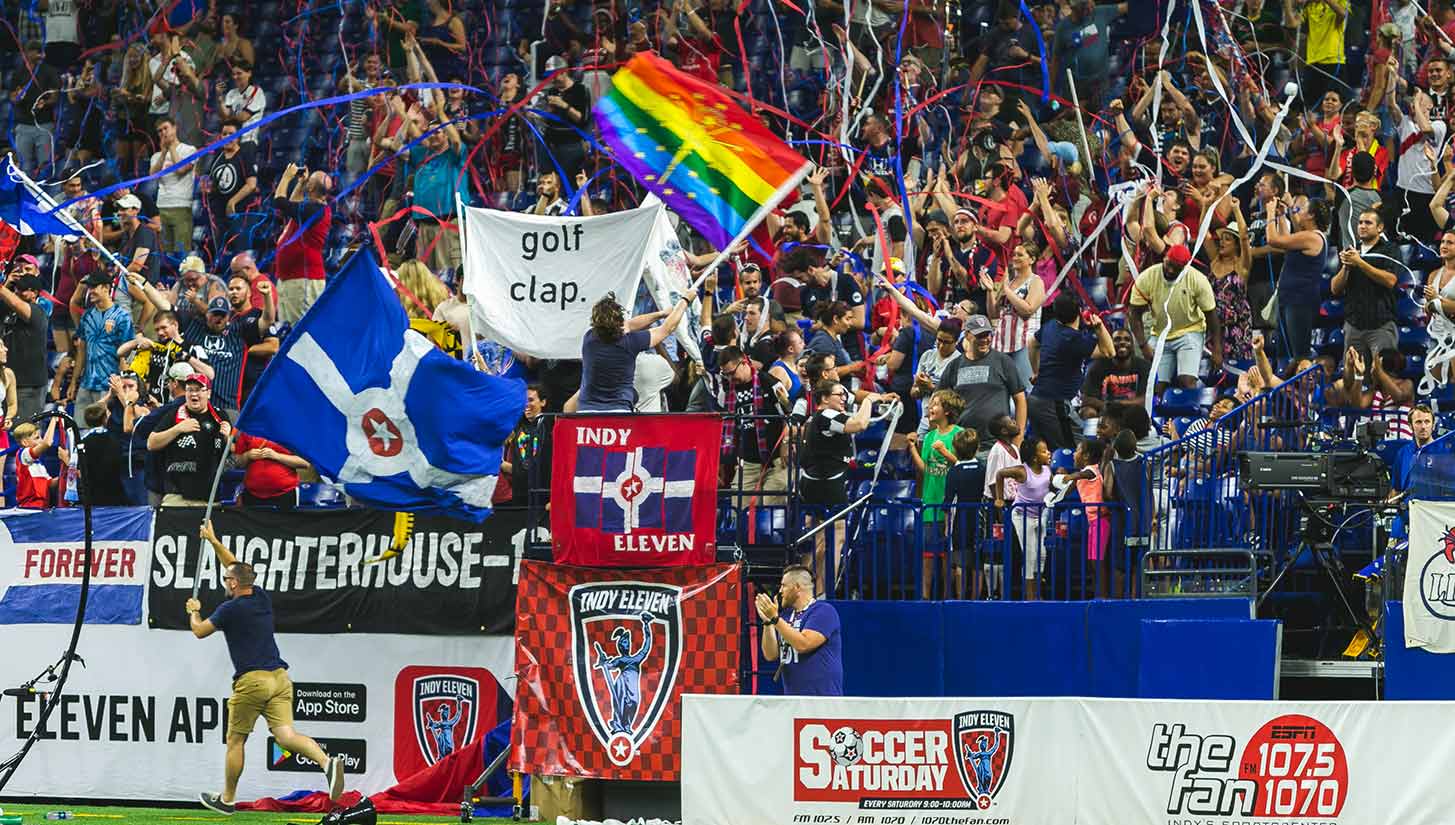 Exploring some of the most compelling lower division teams in the United States, our Descending the Pyramid series continues with Indy Eleven. With a unique commitment to its fans, the club has fostered an incredibly strong and thriving supporters' culture while also putting together a consistently competitive squad. 
Indianapolis is a sports town through and through. In a state particularly synonymous with basketball, names like Oscar Robertson, Larry Bird, and Reggie Miller have all passed through the Circle City limits at one point in their athletic careers. The Colts, its NFL franchise, experienced a decade-long golden era in the naughts with Peyton Manning, Marvin Harrison, and Reggie Wayne. And there's also the Indy 500 — by far the most iconic event in American racing.
But soccer is a bit of a different story. The city's history with the beautiful game pales in comparison to the aforementioned sports, but that doesn't bother Indy Eleven in the least. In existence for seven years, deterrence isn't in the club's style.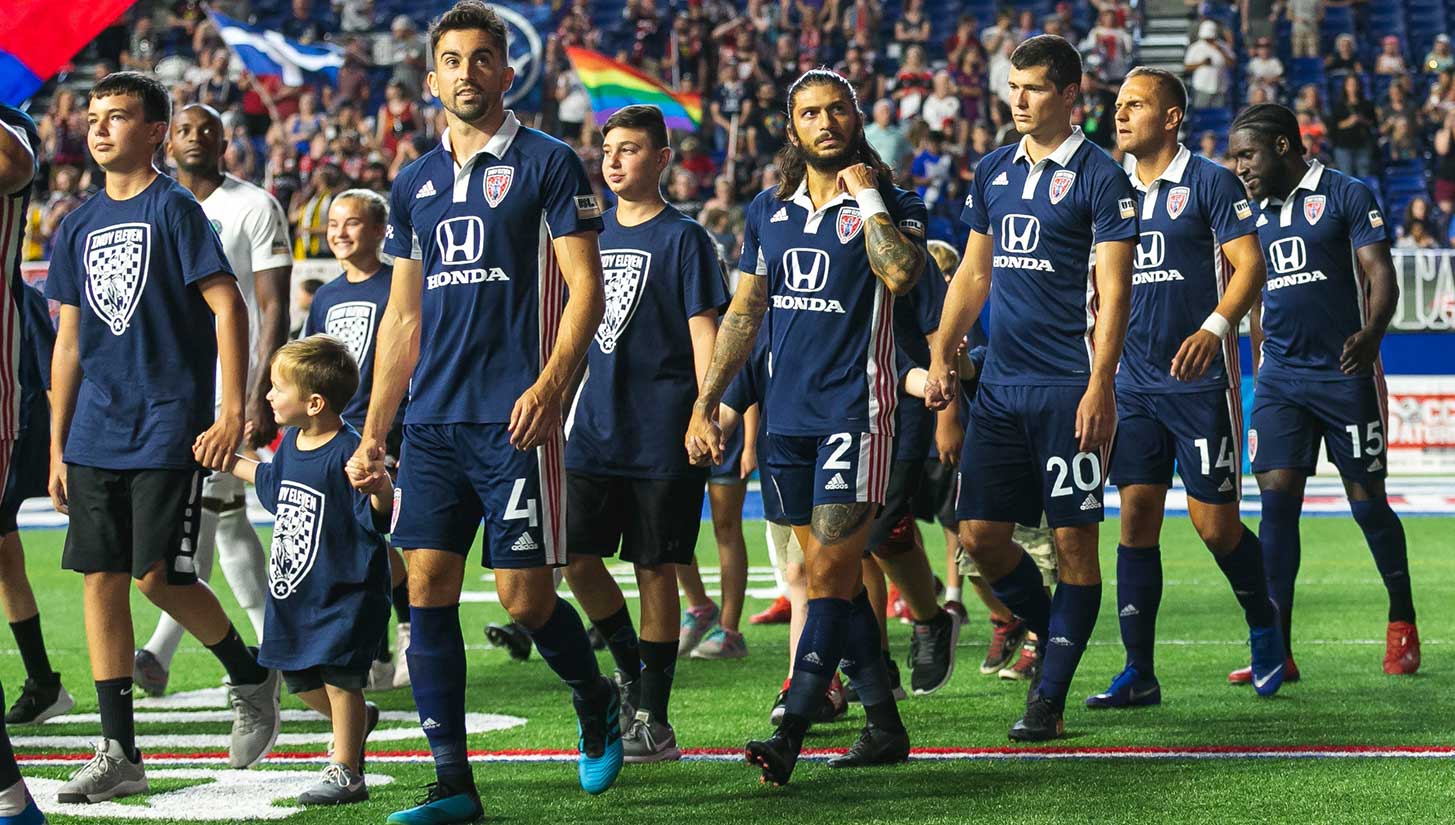 Indy Eleven and their loyal fans are a little different, and that's just the way they like it. Their supporters' group, the Brickyard Battalion, existed before the club, their team name came from someone who knows next to nothing about soccer, and they even have a faction of youth fans. The "Next Gen Ultras" may very well be the first of its kind, a development academy of sorts for young supporters with ambitions to graduate into die-hard Battalion members. Indy Eleven does it their way, as a community and a team, on and off the field together.
Beginnings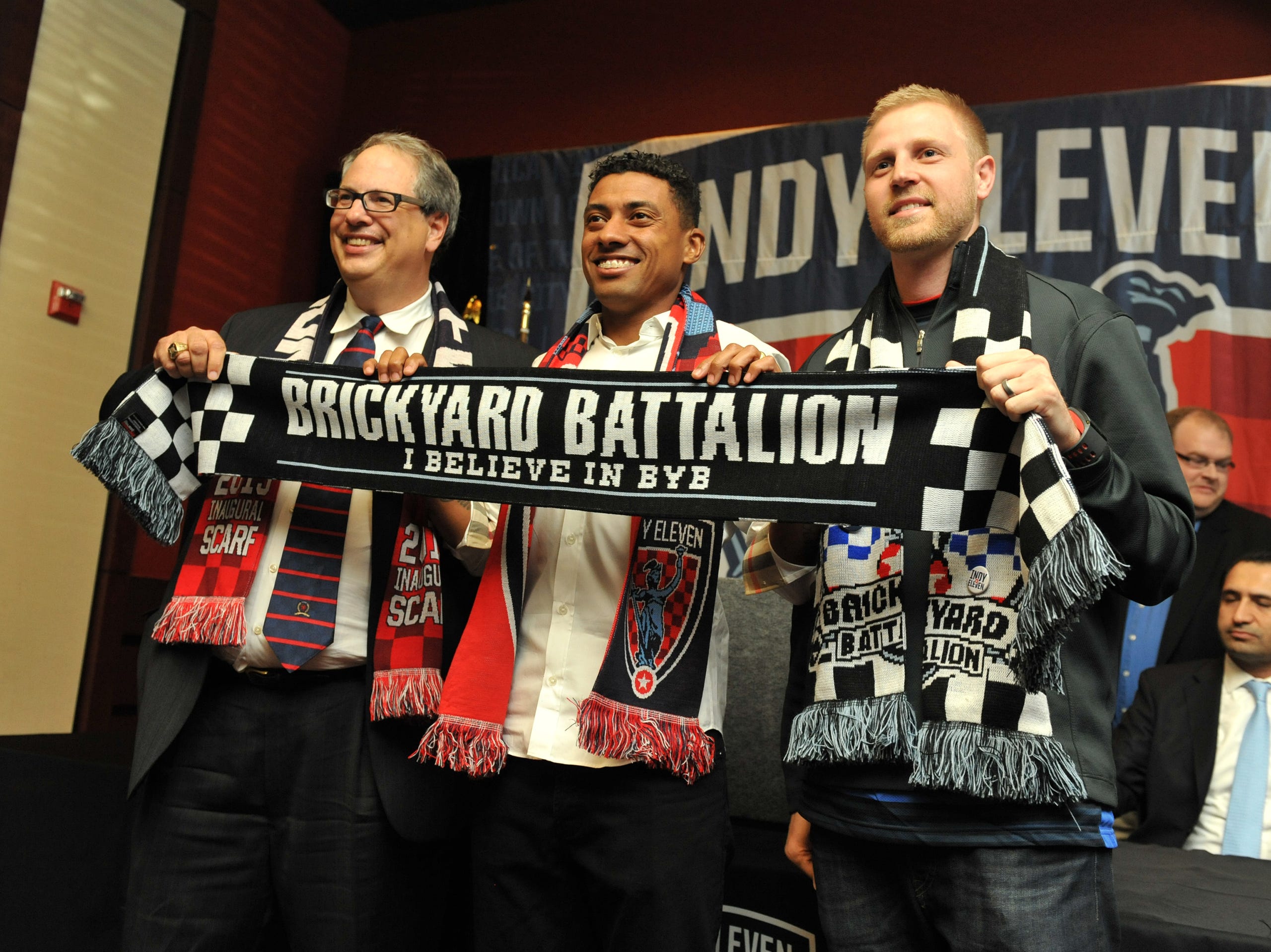 Indy Eleven's inception didn't include lights or cameras, and there weren't high profile meetings between local celebrities and business owners. Hell, when the first meeting happened, there wasn't even a list of potential owners. It was simply between a former MLS general manager and members of a supporters' group in desperate need of a club to rally behind.
The ex-GM was Peter Wilt, and he made it his mission to meet with the Brickyard Battalion members before anything else. Wilt is a living legend in U.S. soccer — he has started over seven clubs and advised even more. He was the GM and President of the Chicago Fire when they took American soccer by storm in 1998, winning an MLS Cup and U.S. Open Cup double in their debut season. Wilt was also part of Forward Madison's beginning, and it's clear that he knows what it takes to create a special club from the ground up.
"Here's the thing with the clubs I start," Wilt tells me in a cozy Zoom conference call. "You want to keep fans under the tent the entire process. With Indy, Brickyard was around for four years before I even made it [there], and it was another 18 months before the first game."
This commitment to the Brickyard Battalion is Wilt's lasting legacy with the club, and the promise is as strong as ever despite him moving on. Josh Mason, one of the founders of the Brickyard Battalion, is now the club's VP of Marketing. It was a bold hire for the club, and perhaps an even bolder move from Mason. Combining your hobby with your profession can be risky business.
"I wasn't worried per se, but I wanted to make sure game day experience stayed as fun and engaging as it could be," Mason said. "The move to Lucas Oil [Stadium] changed a lot."
The Club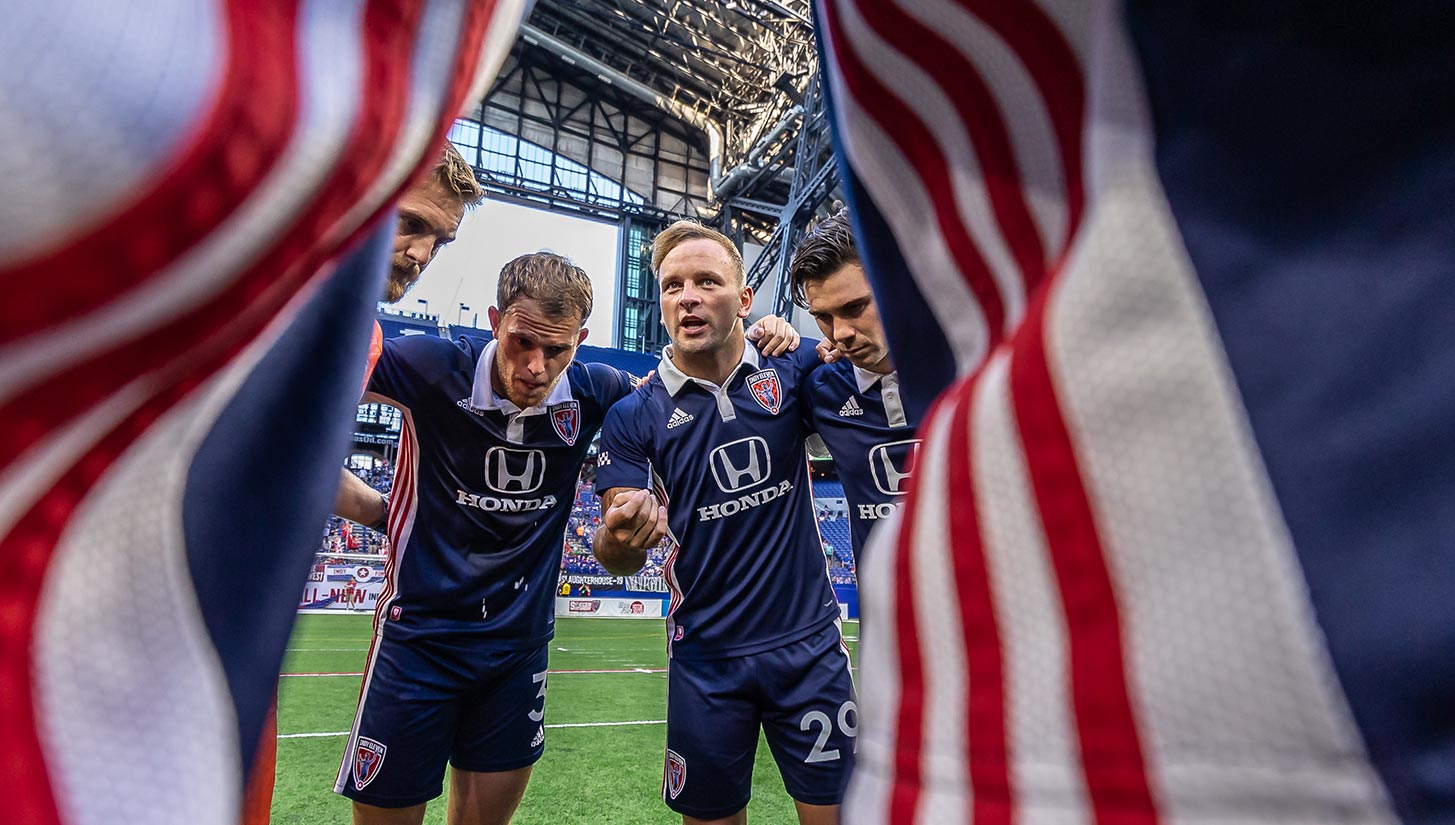 With the lack of promotion and relegation in the United States, very few teams have ever played in more than a single league, and even fewer have the opportunity to win a title in multiple leagues. 2020 was shaping up to be that moment for Indy Eleven.
When the club was officially established in 2013, the U.S. soccer landscape was a bit different than it is today. NASL was still on the second tier of the pyramid, and the USL, then known as USL PRO, was one rung below.
Entering the NASL ahead of the 2014 season, Indy Eleven quickly gained a reputation as a hard-fought team that never gave up. Naturally, there was some turnover early on. Creating a club culture takes time and requires a long term vision. After two seasons of finding their footing in the league, Indy Eleven took home the NASL spring season title in 2016, though they eventually fell short via penalty kicks to the New York Cosmos in the Soccer Bowl.
After contraction and a failed lawsuit against U.S. Soccer, the NASL folded in 2017, forcing Indy and its ownership to join the newly minted second division USL Championship. The league change coincided with a move to a new stadium and a new manager — Indy Eleven 2.0, if you will.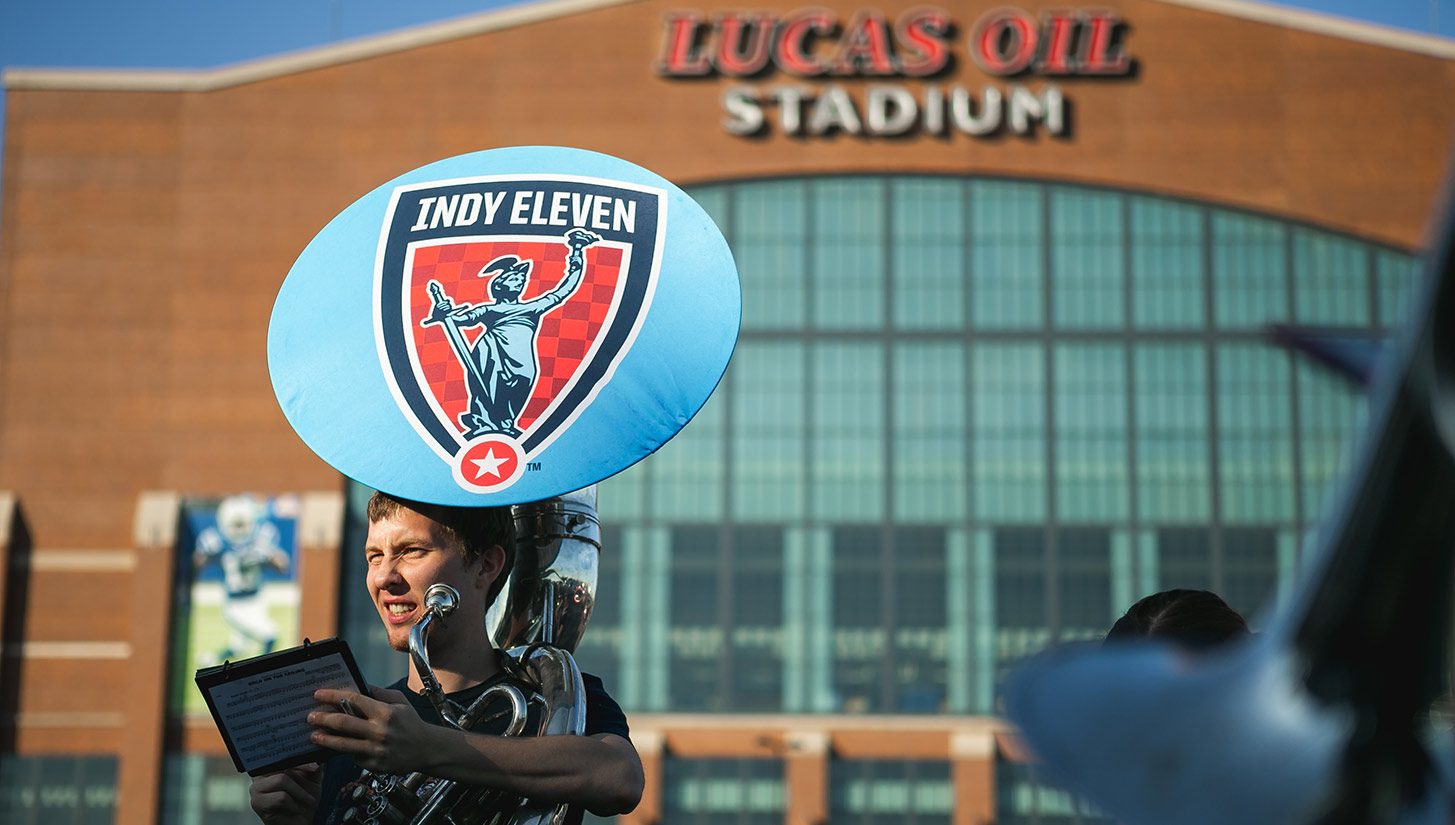 The club vacated IUPUI's soccer and track venue in favor of Lucas Oil Stadium, which also plays host to the Colts. While the move could be seen as an upgrade (especially in comparison to the surprising amount of USL clubs that still play in Minor League Baseball stadiums), it wasn't without issues.
The Brickyard Battalion were prohibited from using any kind of smoke at all (a problem shared by many other U.S. clubs up and down the pyramid), and the gargantuan 70,000-seat capacity of Lucas Oil proved difficult to fill. Indy Eleven ranked in the top three in USL attendance in its first two years in the league, but no matter how loud and dedicated a fan base is, there isn't a second division club in the world that's filling out a stadium of that size.
However, there is hope on the horizon. One of the advantages of participating in a stable league is it allows ownership to focus on their club instead of keeping the league alive. Early last year (and after six tries), Indy Eleven got $150 million in public funding and the approval to negotiate the purchase of land for a stadium, keeping the future of the club in its control.
The Fans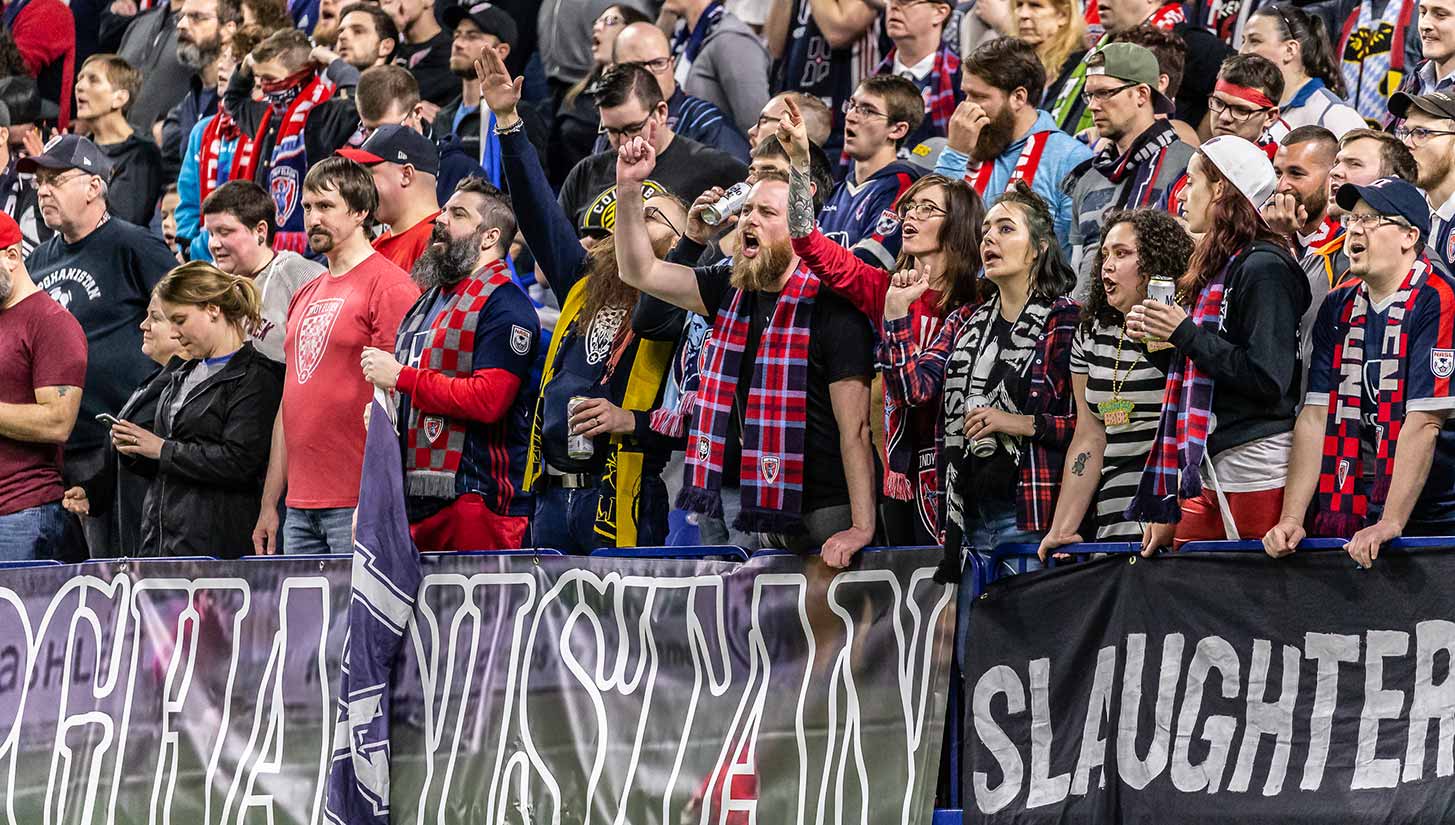 Current Brickyard Battalion Vice President Katherine Reed has the perfect day job to help run a male-dominated fan group — she's a principal. She also learned the ropes of supporter culture from an early age through her father, a die-hard soccer fan himself.
"I remember we went to a World Cup game in 1994," Reed said. "We drove seven hours and it's like 97,000 people there but my dad got recognized and called out by people. The community has always been there in soccer."
When Indy Eleven was officially unveiled to the public, it was the Brickyard Battalion on stage with ownership and front office staff. Partnerships and outreach that the club participates in always have a Battalion representative at the meetings, and many even start with them. The same approach that started the club carries true today.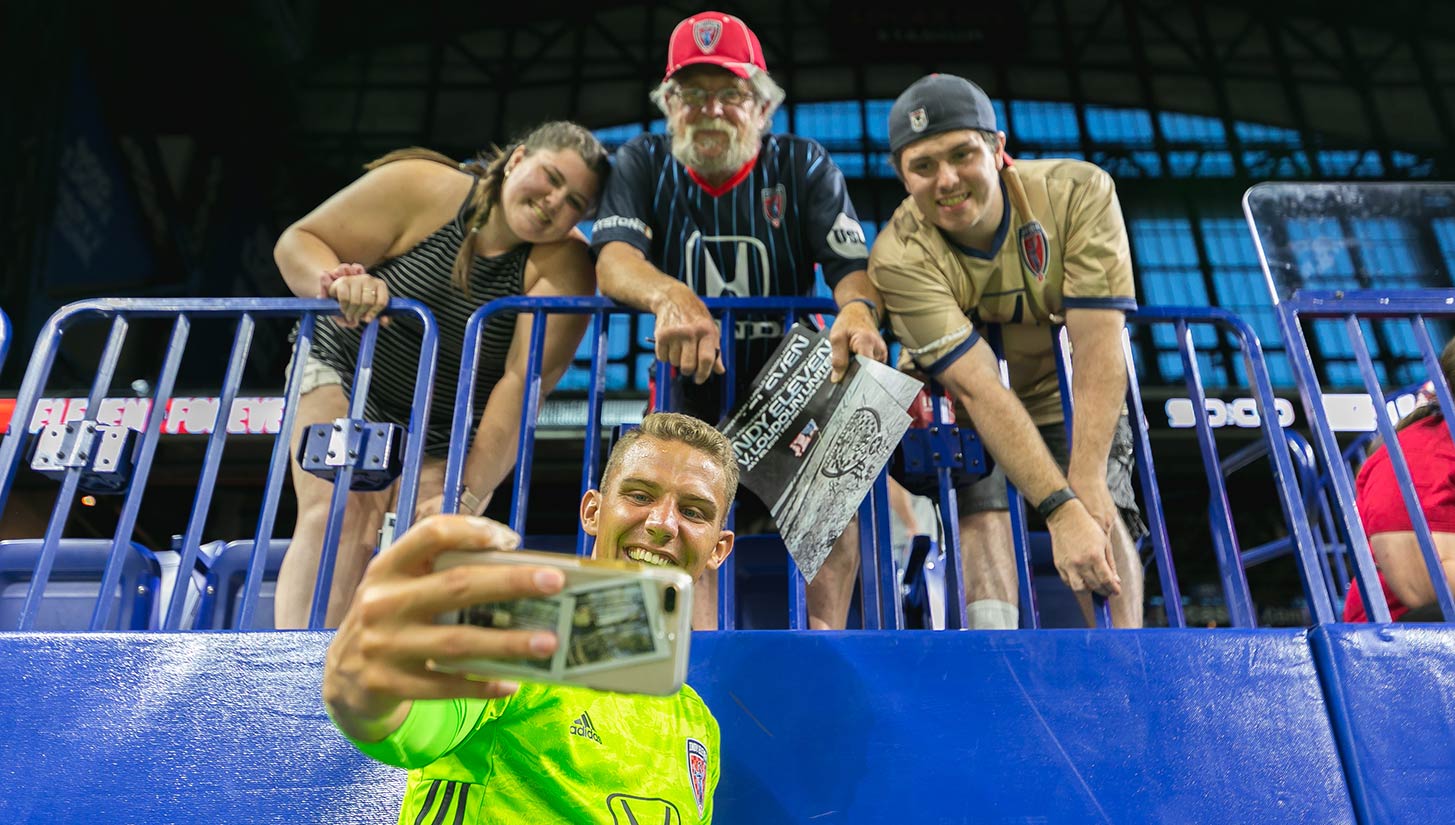 Before COVID-19 delayed the 2020 season, Indy Eleven was planning on unveiling a new app that would change fan engagement forever. More than merely team and player news, it will allow fans to check into matches — or in soccer terms record an appearance.
"One-hundred appearances for a club is huge for a player — it means a lot to everyone," Mason said. "It should be the same for a fan. They've paid to come 100 times."
When fans record their 100th appearance, they will get recognized on field and receive a scarf to commemorate their achievement. In addition, at season's end, the top five percent of attendees will win perks ahead of the next campaign.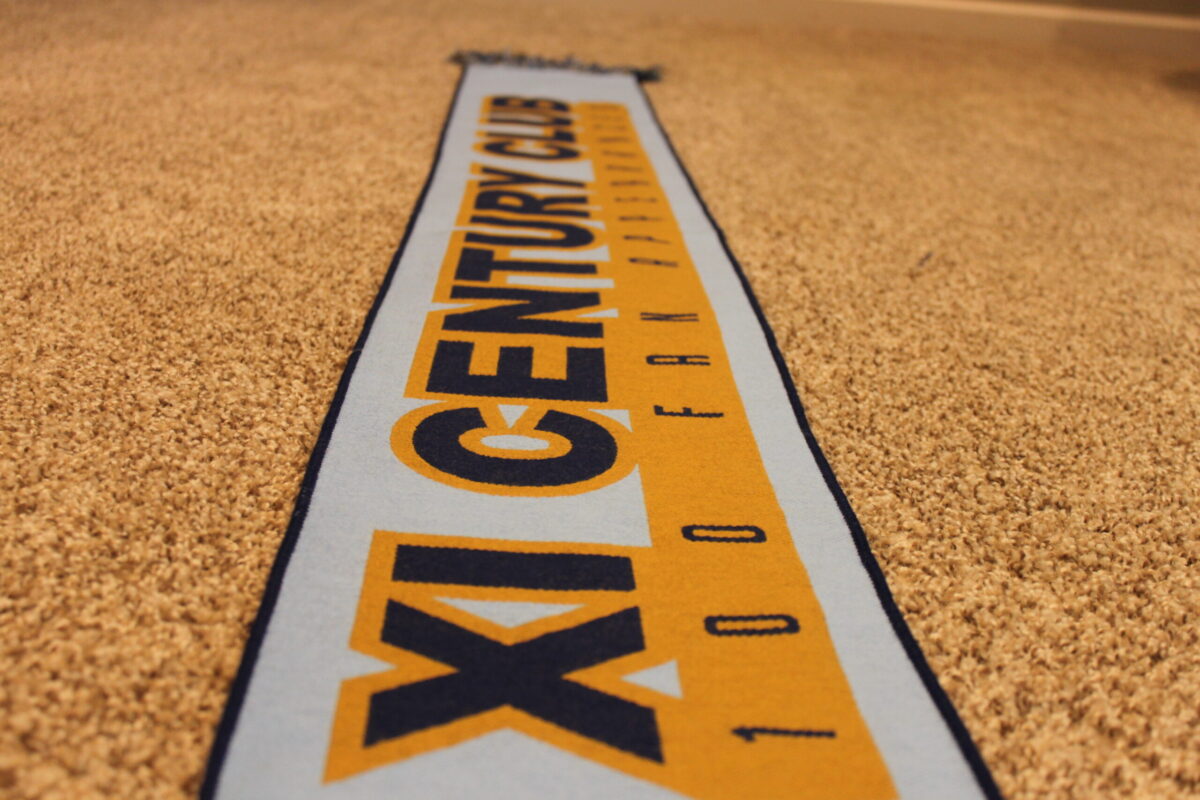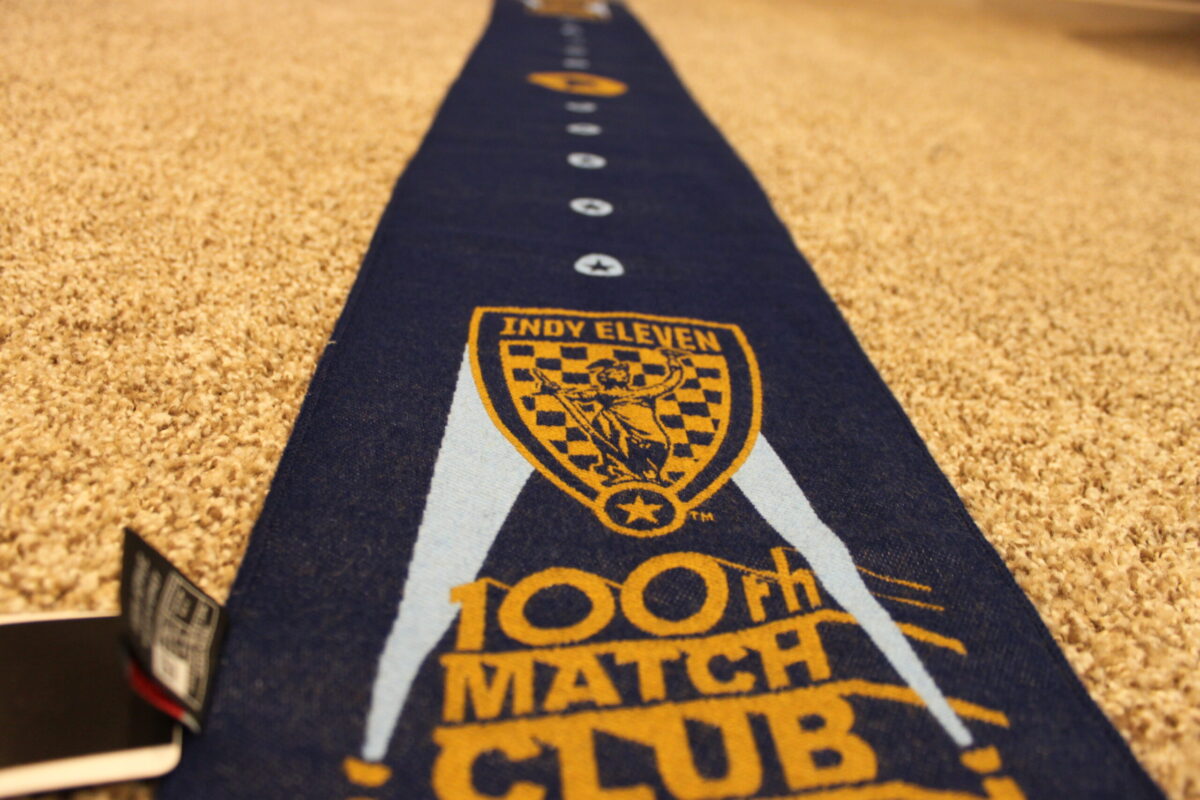 The world's first reward system for soccer fans is something only a fan could think of, a testament to the way Indy Eleven is built. And as it was constructed with fans in mind first, it's no surprise that it instantly found a fierce rival upon joining the USL Championship.
You've heard of Red Sox-Yankees, Duke-North Carolina, and even LAFC-LA Galaxy, but let us introduce you to the Louisville-Indianapolis Proximity Association Football Contest (LIPAFC) between Indy Eleven and Louisville City FC. As the name suggests, it's very tongue-in-cheek — the official website states that the rivalry dates back to the Mount Vesuvius eruption in 79 AD, and is also the model for the Olympics.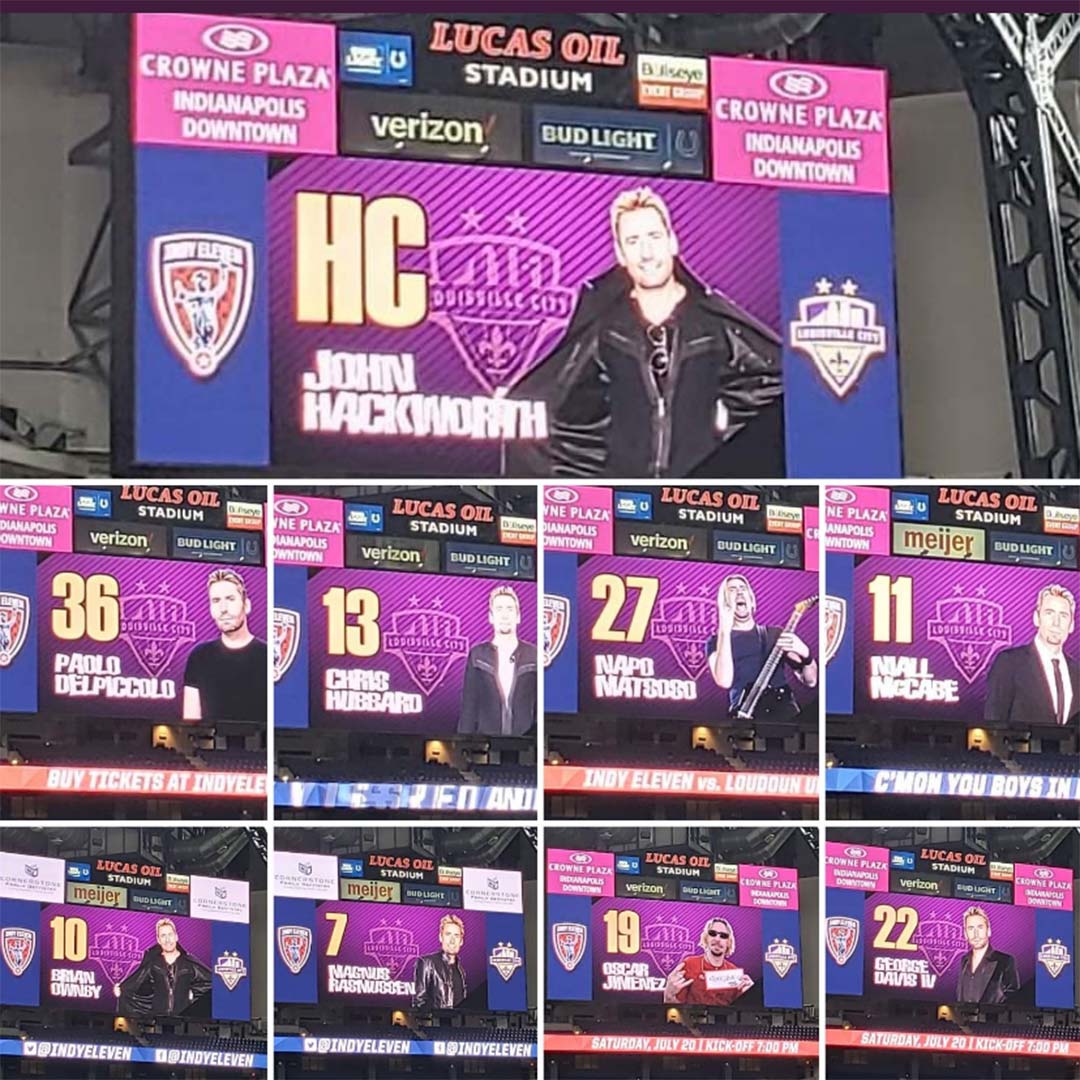 During the 2018 USL Championship playoffs, the Brickyard Battalion had a plane fly over the derby match with a banner saying, "LCFC loves Nickelback." On the return leg at Lucas Oil Stadium, Louisville City players were pictured on the jumbotron as Nickelback lead singer Chad Kroeger. Where else will you find a rivalry like this?
If that's not enough to sell you on the Brickyard Battalion's sense of humor and impact on the club, you should know about its affinity for corn dogs. What started as a few fans' match day tradition to grab the snack on a stick before kickoff became a full-on obsession that peaked during a rain-soaked home game.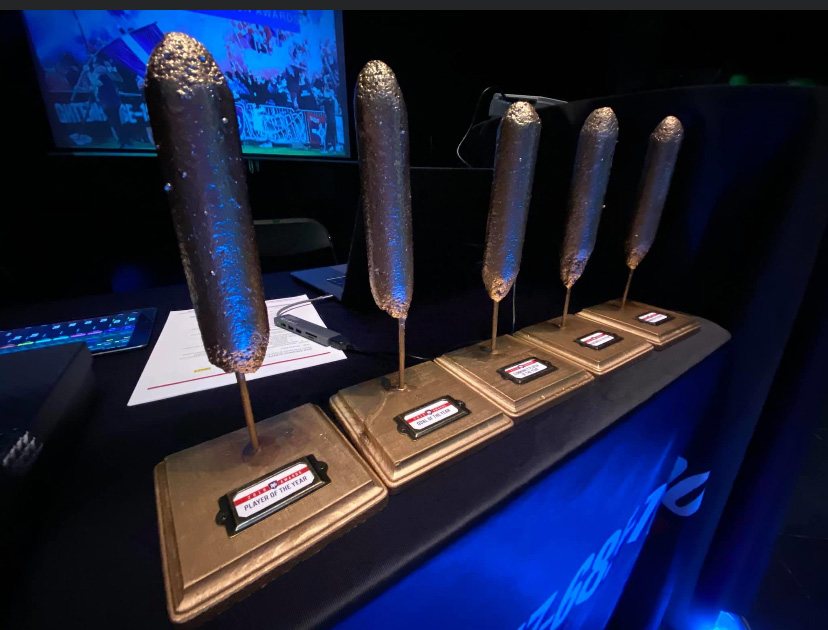 With the action paused due to the torrential downpour, the Brickyard Battalion erupted in a booming "we want corn dogs!" chant. Naturally, Indy Eleven staff members came down to drop off trays of corn dogs to the supporters' section. Since then, there's been plenty of corn dog-themed merch, and the year-end awards have become known as the "Golden Corn Dogs."
What's In a Name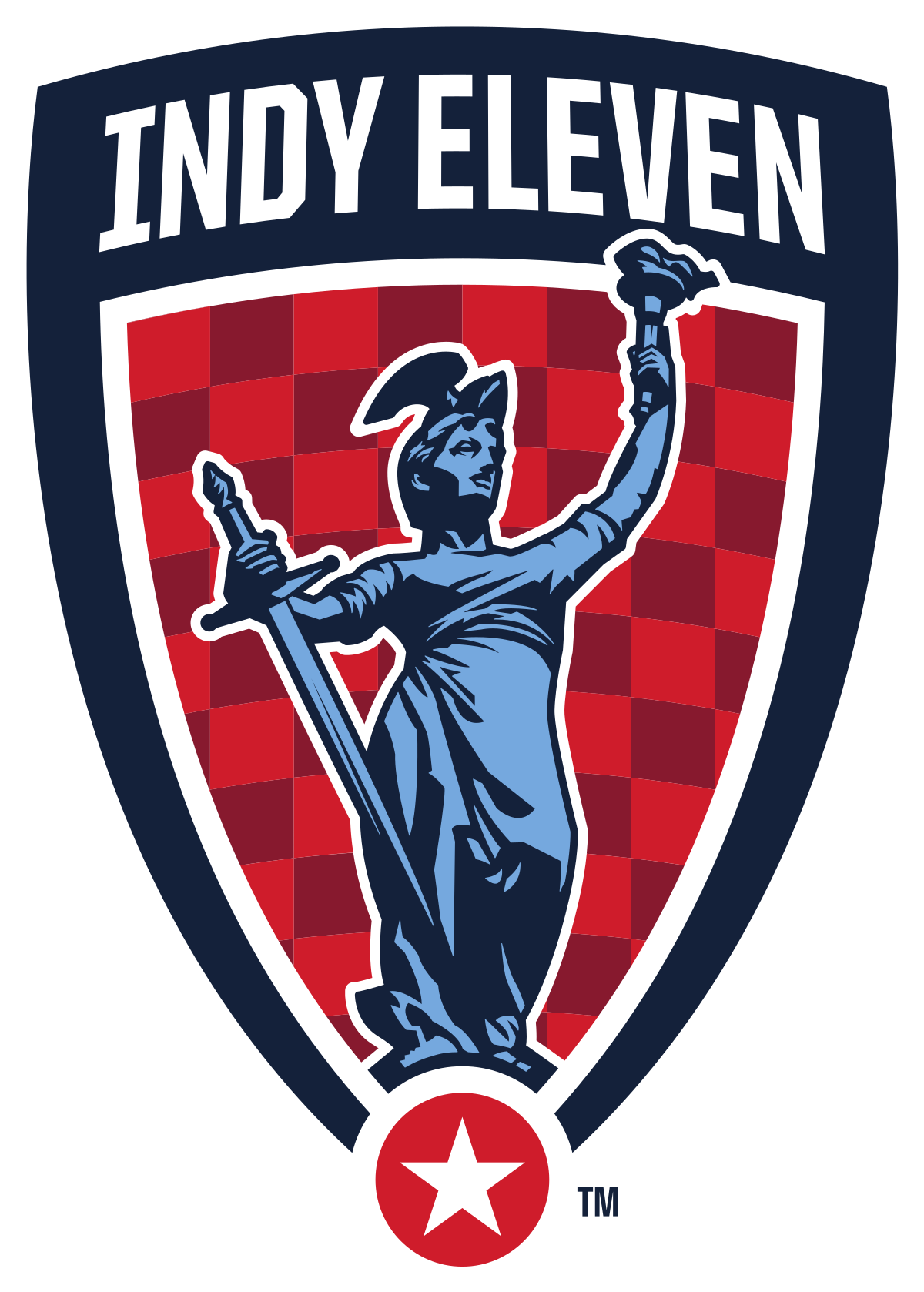 At face value, an American soccer team with a red, white, and blue crest and "eleven" in its name seems like it lacks depth. Choosing the name, however, was one of the more challenging aspects of the club and was eventually settled by a woman who doesn't even watch soccer.
The Brickyard Battalion originally voted on Racing Indy as the team name, and black and green as its color scheme. They even had some scarves made. But like most clubs, they also allowed other fans to submit their ideas to see if they could find a hidden gem from within their community.
"One of the themes that came out of the submission process was military themed," Wilt said. "Indiana has the most military volunteers out of any state, so many families are a part of it."
They liked the military idea, and Wilt and other front office members went back to the drawing board. They decided to visit a local military museum to see if anyone could give them some ideas for a name. According to Wilt, a woman working in the museum suggested the 11th Indiana Volunteer Regiment, which was famous in the Civil War, as a source of inspiration.
"I don't think she knew how many players are on the field when she said that," Wilt said.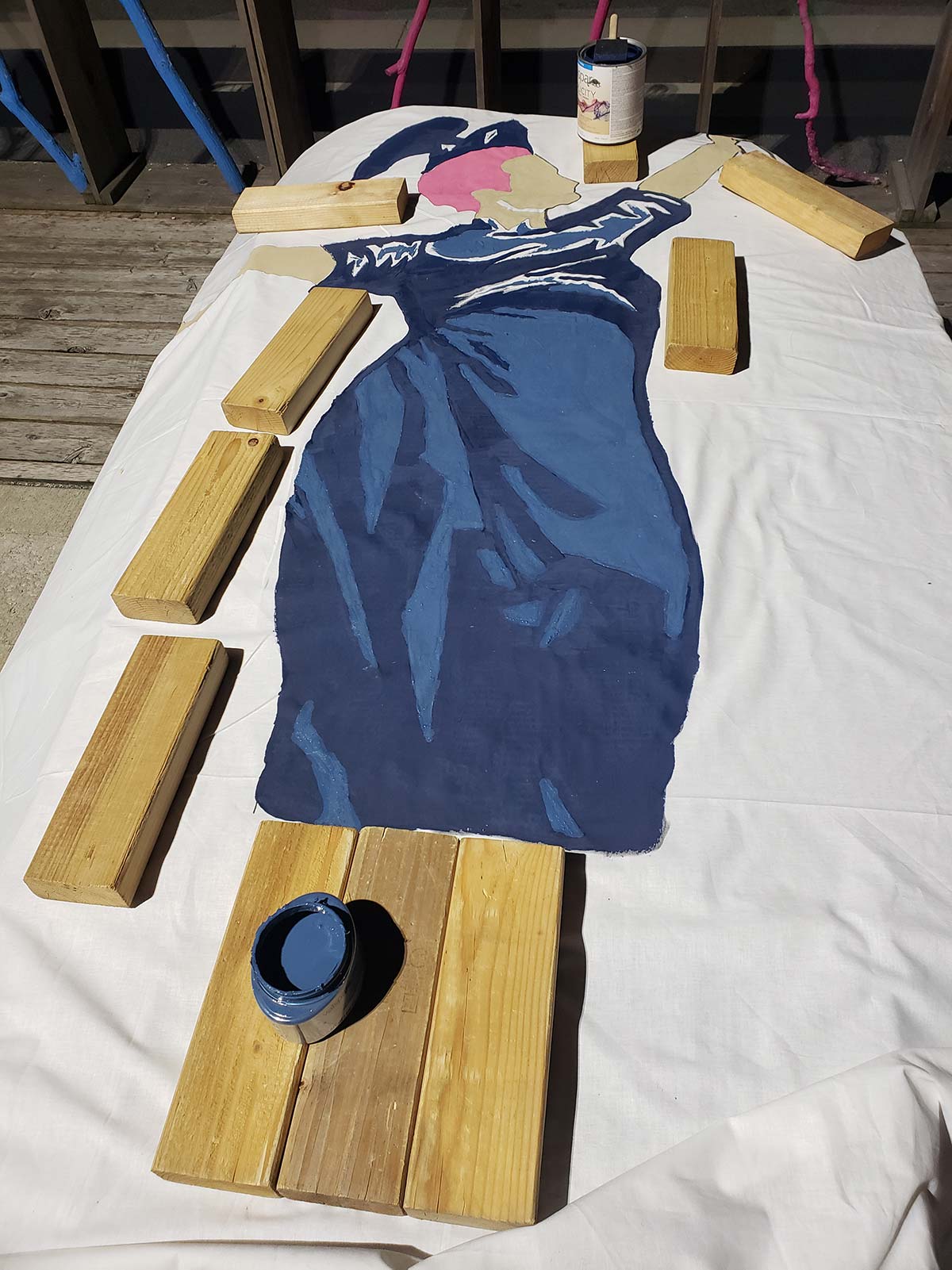 The crest for Indy Eleven is also unique. It features Lady Victory, a famous statue in the heart of Indianapolis in honor of Hoosier soldiers and sailors who served in the Civil War. The female likeness on the crest is a rarity in men's sports and illustrates the club's ethos of inclusivity.
The Future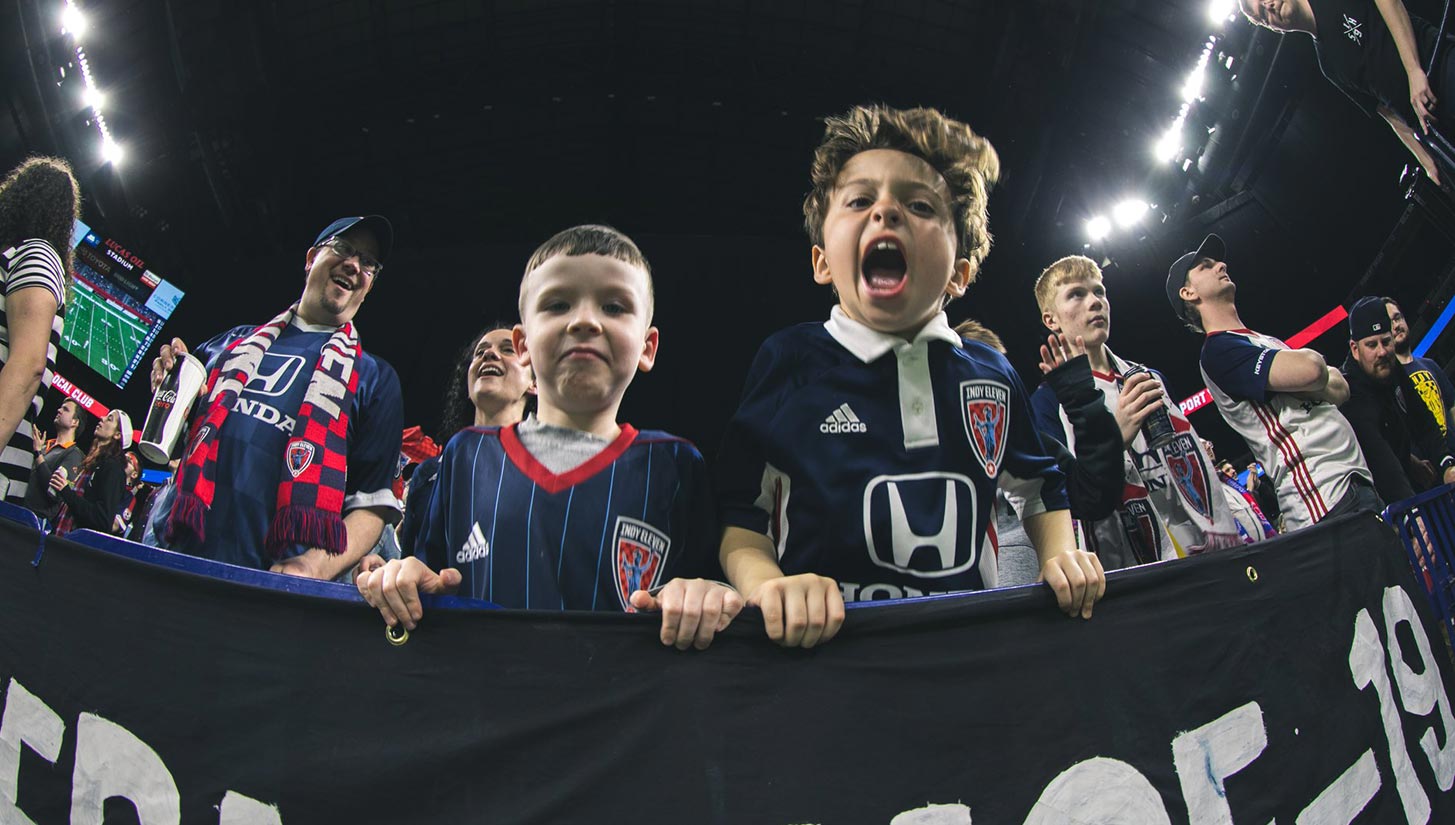 "The first five years of a club are the most important," said John Koluder, Indy Eleven's senior director of marketing and communications. "If you can weather that you are in excellent shape for longevity."
Koluder had previously worked at Real Salt Lake, and there is a trend of Indy Eleven employees coming from well-run and successful MLS clubs. The only difference Koluder has felt is a smaller budget, not unexpected when you drop a division.
Indy Eleven has not only survived the first five years, but they are thriving. The club was an early-season favorite to win the league, not just the Eastern Division, in 2020. Progress is being made on a new stadium, and renderings of the final product look promising.
The most definite sign of the club's bright future, however, is the Next Gen Ultras, the newest and youngest supporters' group in Indianapolis and possibly the country. Started by Reed's son Elliott, a third-generation Indy Eleven supporter, it was without prompting and something he wanted.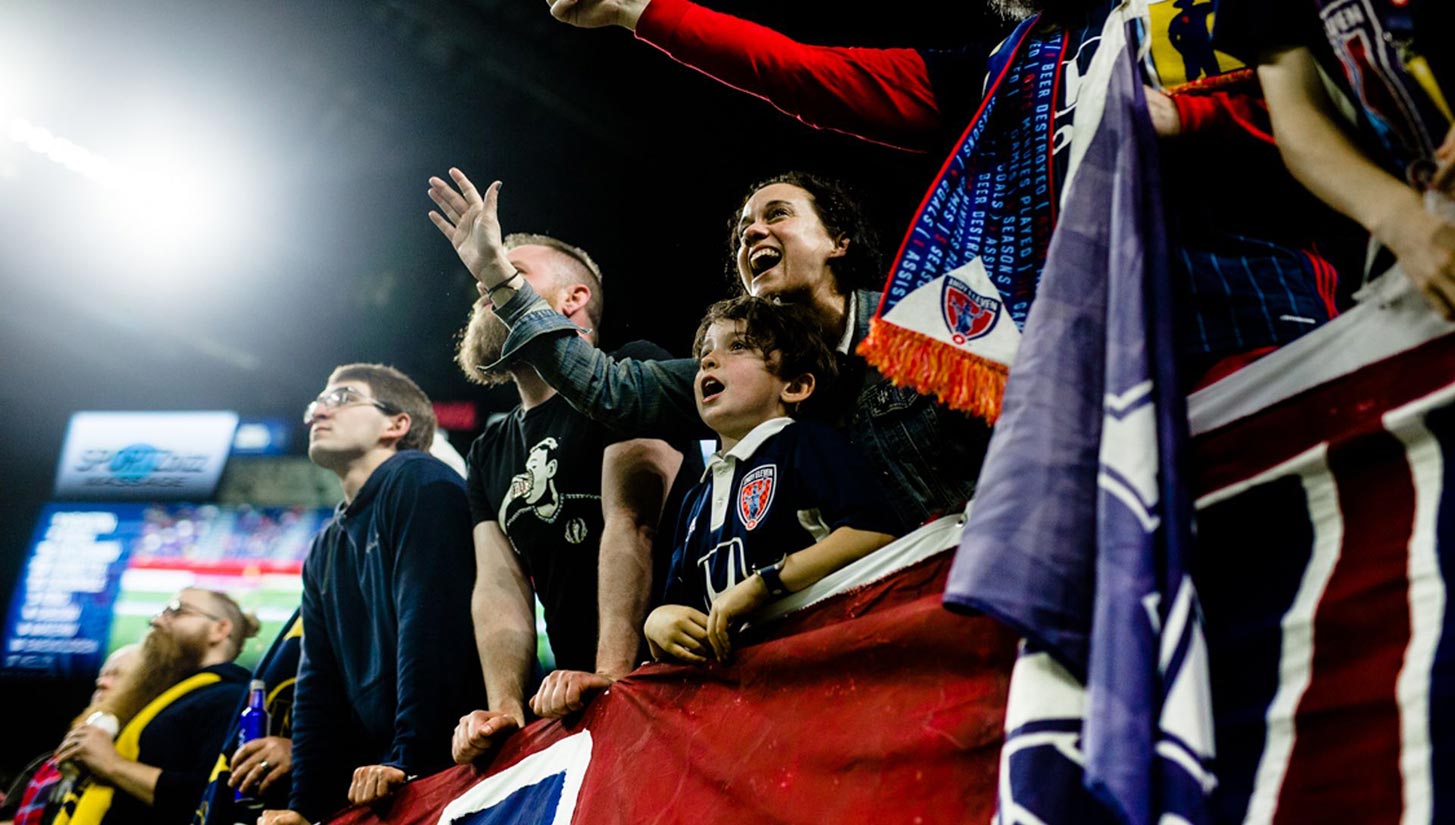 Some kids want to do more than sit with their family, but they aren't comfortable around adults, or the rowdy atmosphere gets to be too much for them. In the last 15 minutes of games, Elliott would invite other kids down to the Brickyard Battalion section, just for a taste. If they didn't like it, they could leave and wouldn't have to come back. Except they did keep coming back, and now there is a whole group of them, all kids and officially recognized as their own supporters' group.
Peyton Manning and Reggie Miller are iconic partly because of how many kids looked up to them and idolized them. With Elliott and the Next Gen Ultras, Indy Eleven have that, a core of fans who will carry on the proud club tradition for years to come. COVID-19 will come to an end, and when it does, the Brickyard Battalion and Indy Eleven will be waiting. Don't miss out on them Indy.
Photos via Indy Eleven. 
Follow Indy Eleven on Instagram and Twitter to stay up to date with the team's latest moves.