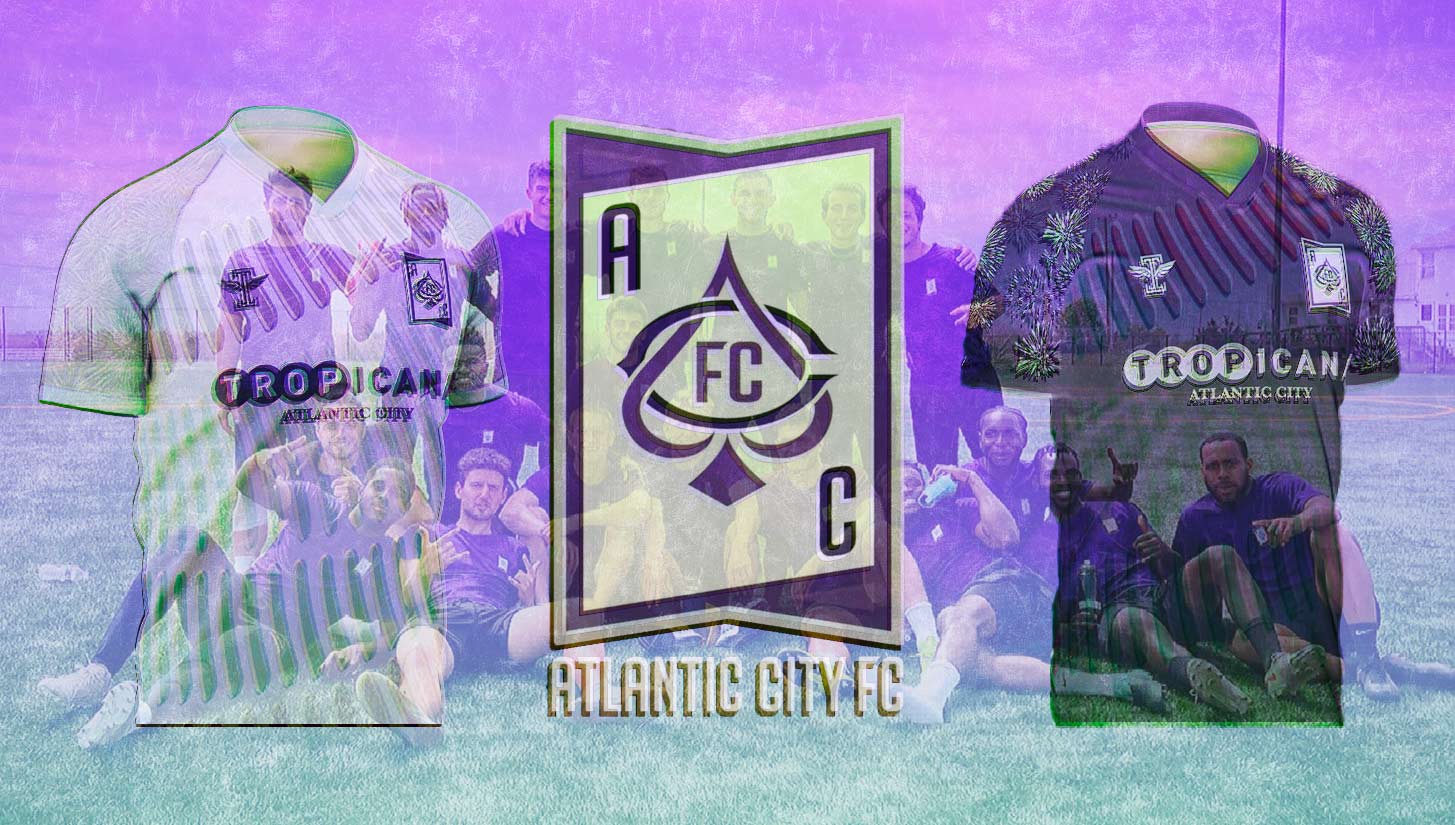 Playing in the NPSL, Atlantic City FC has become a pillar in the community for both locals and tourists alike. We sit down with club general manager David Goldstein to see what initiatives the club has put in place to build a burgeoning soccer culture throughout AC. 
"Atlantic City will be great again … I'm convinced when the tide has come and washed all the greed heads away, we'll once again be magic." – Anthony Bourdain
Growing up in New Jersey, Atlantic City is the nearest destination without a journey — a hotspot for weekend getaways of playing in the sand, attending a show, and even betting it all on red. Then, stopping by James' Candy or Fralinger's for homemade saltwater taffy. But times have been tough, and the city is on the back of two recessions and one storm of the century.
Hurricane Sandy hit AC in 2012, submerging up to 80% of the city. The boardwalk that used to barricade the glitzy hotels from the Atlantic Ocean was swept away. Revel, the newest hotel in town that had cost $2.4 billion to construct, filed for Chapter 11 just a few months later. In 2013, online gambling was ratified in the state, and now the COVID pandemic has threatened any type of resurgence to alleviate the city's crisis.
But the community is resilient. None of those extenuating circumstances would deter Atlantic City FC in using sport as a vehicle for revitalization, and now the real work can begin.
I sat down with ACFC general manager David Goldstein to discuss the club's foundation and plans for the future. I wanted to find out how they plan to give back and lead the way for social growth, while also providing an exciting on-field product.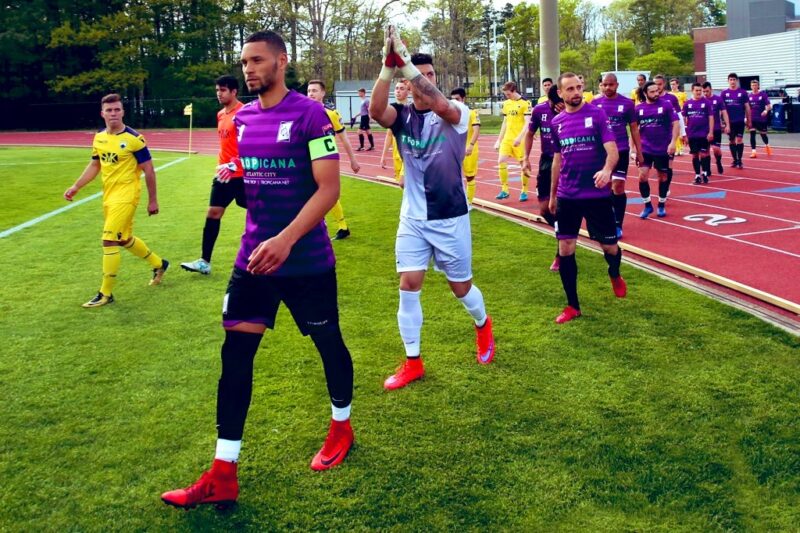 Urban Pitch: Could you tell us the backstory of ACFC?
David Goldstein: We started in 2017. Andrew Weilgus is the owner, and his college friend and business owner Nick Bilotta saw an opportunity where there are a lot of pros to leverage. There's 27 million tourists coming in every year from New York and Philadelphia, a 40% Hispanic population, and (oddly) a real lack of a sports scene.
It became obvious to them there was an opportunity here to create a soccer club, but have it be a community pillar in a way that European second and third division clubs are. There's a real understanding of the market and demographics, and everything we do is meant to feed back in the community. We play in the National Premier Soccer League fourth division, and our principal sponsor is the Tropicana Hotel —they've been spectacular.
What's happening within the town?
There's initiatives we are really proud of. We're helping the Atlantic Cape Community College soccer program by giving them tactical and organizational advice, providing a pipeline for local athletes to get involved in an organized team, work on their education, and then eventually get to a four year college.
In addition, we helped start the Atlantic City High School girls' soccer team, and have filmed their games so they can do analysis and get feedback using the technology we've got for our first team. The women's side is a huge priority for us going forward as a club — youth as well as professional.
We run a beach soccer clinic every summer to make sure kids can fall in love with the game at no cost. We plan on having very affordable camps and clinics for the local youth, so they can get expert coaching from our staff and players.
We have great partnerships and relations (Dynasty Alliance, Hispanic Alliance, Boys & Girls Club), and we have big plans to leverage these relations so kids don't have to spend a lot of money or leave the island to play the sport they love.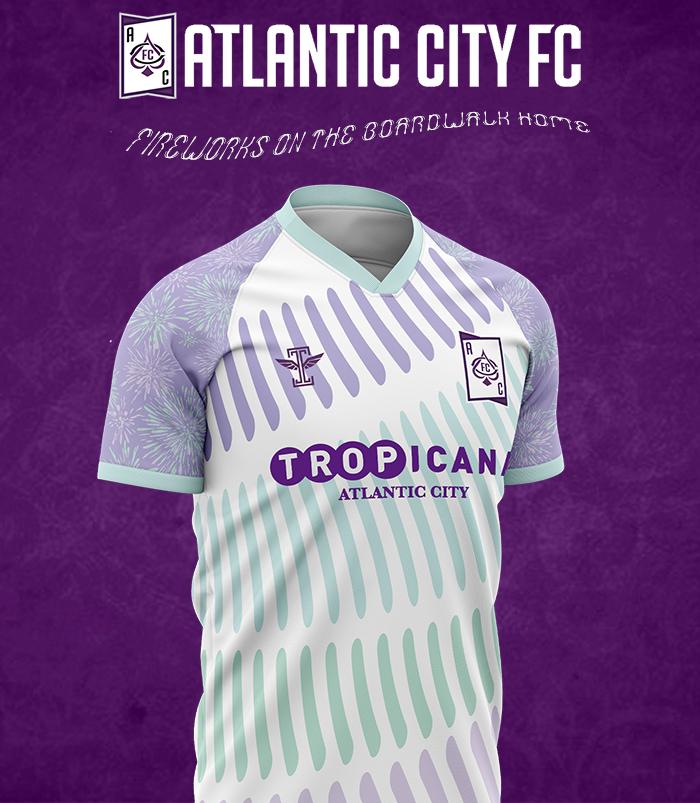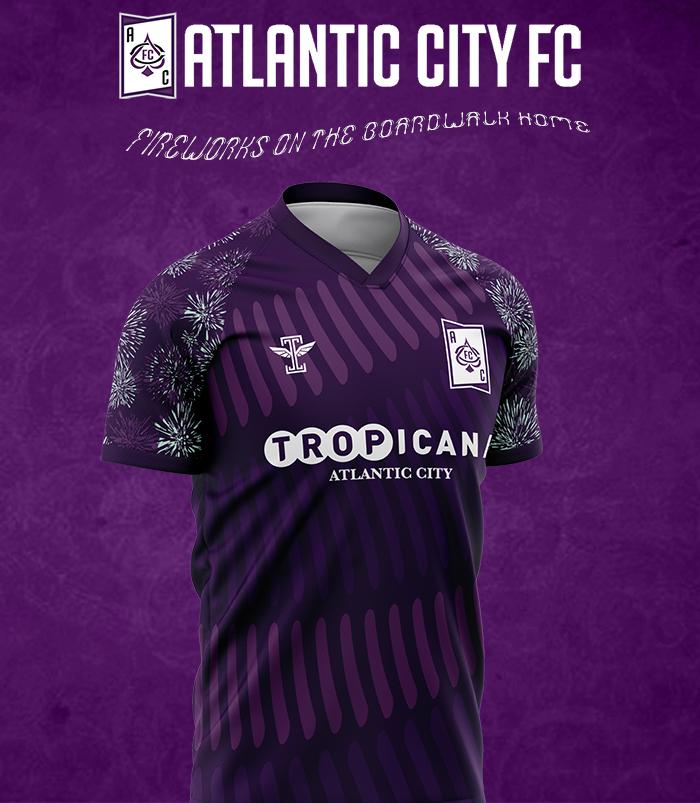 I'm in love with the kit. Reminds me of being a kid and the Independence Day celebrations that line our boardwalks.
The kit is something we are incredibly proud of. What we want to do is celebrate Atlantic City — its people and culture, because it's a really unique place to be. There's nothing that says Atlantic City more than looking up on the boardwalk and seeing fireworks go off. It's a spectacle but also a nod to the people in the community that work so hard to provide that awe-inspiring experience that the fireworks represent. It's a celebration of the hospitality and travel sector that are thriving here, and we want to be an extension of that.
From a philosophical standpoint we want to be that outlet — see our games as a joyous event. Come, have the best time, and do so in a way that feels genuinely Atlantic City. We want to bring that culture forward, what we think of as a celebration.
We want to keep our purple theme in there, but with the away kit I think softening into that lavender palette with the green is something unique. It can be pretty hard to pull off purple and green but we think we did pretty well there. We want to continue to be unique and push the envelope — that will be a staple of what we do going forward.
Commercially, it seems like it's the right time to jump with ACFC?
We're proud of how we promote our sponsors on our kits, the activations we will be having within our camps, clinics, and games. The opportunity to be a sponsor for us is only going to get more valuable. Long term the opportunities are going to be massive. We plan on being a news story on the national scale.
Our whole ethos is not cutting corners but doing right by the people of the city, and reinvesting our success here through job creation and bringing awareness to our unique culture, and providing local opportunities. Children can learn lessons from the game, get scholarships, and even turn professional. It seems like a worthwhile cause to be a part of.
We're a young, ambitious club so we're only going to grow from here. We want to see what we can do for the 2026 World Cup for teams who want to travel here as the Tropicana would be the perfect spot to stay.
The tide is on its way back in, and it's being pushed by an ambitious organization for the right reasons. Give Atlantic City FC a follow on Instagram and Twitter.