Giving us an intimate look at Neymar's emotional struggles and triumphs throughout his career, Neymar: The Perfect Chaos is the latest athlete docuseries to hit Netflix. We present a (mostly spoiler-free) review of the three-part documentary, while also getting the thoughts of our friends at the Kicking + Screening Soccer Film Festival.
A new look at a player we all know, and a first look at the human he is and what led him to this point in his life and career, Neymar: The Perfect Chaos is a three-part docuseries on Netflix made in partnership with Uninterrupted and executive produced by LeBron James.
Each episode is around an hour, exploring a different stage in Neymar's life: his pre-Barcelona ascendance with Santos, the Barça glory days that ended with is move to PSG, and then the ups and downs in Paris with a look ahead towards the future. Game footage is interwoven with interviews and observational footage of Neymar in both business and party modes, along with fans in the streets of Brazil, Spain, France, and elsewhere. Visually and musically the series nailed it. There was intention with how and when we saw Neymar play. It wasn't constant highlights or just a montage with music under it.
What we learn about Neymar isn't as much fact-based as it is emotional. We get a new look at his personality and ethos in an attempt to better understand the oft-criticized and maligned superstar. Watching him remember and rewatch the Olympic final against Germany is just as interesting as the actual highlights themselves. The emotions are high despite knowing the outcome before watching.
If you think Neymar was a playboy, party guy who is supremely gifted at soccer, this series probably won't change your mind — in fact Neymar and his father pretty much say it themselves. However, the series provides a look into how he became that way, almost like an origin story of one of football's most recognizable villains.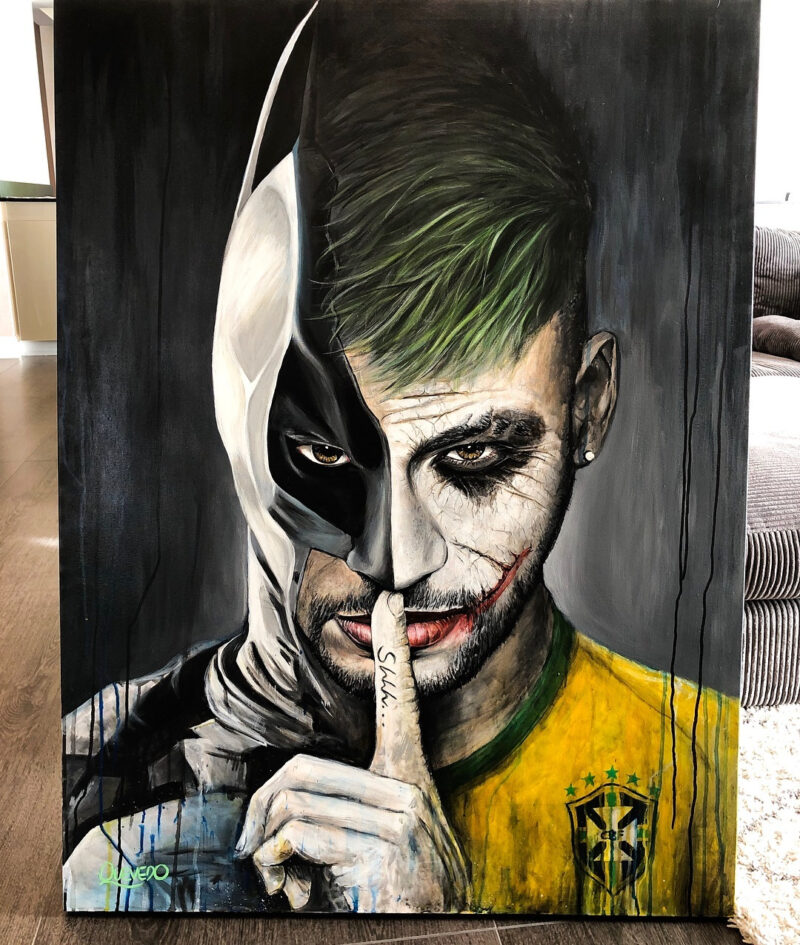 Neymar has embraced his role as a polarizing figure in the sport, as evident by the shockingly large portrait of himself in his house with one half of his face as Batman and the other as The Joker. It's straight of a 13-year-old's Myspace profile, but I still feel for him though — his father has run him as a business since age 12, before he even signed a professional contract. When Neymar had a child at 19 his father talked about loving his grandson, but followed it up by saying, "It was the first crisis the brand had to survive."
The father-son dynamic is a central focal point of the series. We only really see Neymar Jr. and Sr. in the same room for business related conversations, except for maybe one meal where they are on opposite ends of the table, while Jr. scrolls through Instagram.
As a viewer, we must decide how to interpret these moments and interactions of other people's lives, and that's what makes documentary as a genre particularly special. You can't make a film about someone without them approving and buying into what the story will be, but it can still be honest and give the viewer moments to internalize and reflect on. The lack of father-son relationship is the subtext of this series — a boy forced into the limelight and forced to grow up quickly without a traditional father figure. Juxtaposed with the interactions Neymar has with his son, the viewer can begin to process and digest the themes of the show.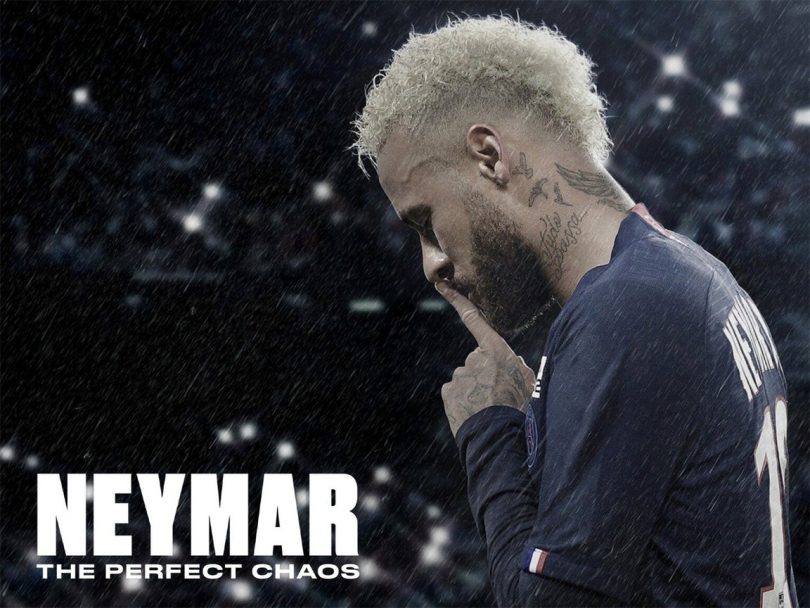 Where the series struggles the most is its length, particularly the first episode. It drags on and doesn't really get into the meat of what makes Neymar interesting. It's the setup and backstory, but it was too long for me. I think there is a strong and dynamic 90–105-minute film in here that would focus on the dichotomy of Neymar's life: The clarity and freedom on the field and then the complex brand he is off of it, that his dad is also so obsessed with.
Admittedly though, this is the critique for Netflix docuseries as a whole. They often feature too many episodes and have a few that drag on. Netflix is focused on catalog building, but when the same critique keeps popping up in a genre, it's clear that the creators are tasked with meeting certain length requirements. While I can't necessarily blame the filmmakers, it is still a slight knock against the show.
It's also a bit disappointing that Neymar's ex and the mother of his child isn't interviewed. She is someone that I am interested in learning about Neymar through, like his friends. We see them a lot and they clearly are tight, but they don't say much and don't get their own interviews.
Objectivity is a fallacy in documentary. Simply re-telling facts in a chronological order is news. By telling one person's story or experience, the film is inherently biased, and not in a bad or negative way. What good and thought-provoking documentaries do though is stay honest, not necessarily to their subject but to the goals of the film.
This was meant to be a new look at a familiar face, to see Neymar in his own environment and most importantly, hear his own words. We see and experience the circumstances Neymar grew up in, but we don't have to agree with them or him. We can still think Neymar is immature and a party boy; in fact I do. But I still empathize with him. I feel for him when talks about how early his father-son relationship was taken away from him.
And as much as I don't really want to admit it, I can see why a person would want to party and look to release emotions when their home life is so corporate. There is a human behind the mohawk, tattoos, and glitz Neymar surrounds himself with, and the series does a great job at removing that veil and allowing you, the viewer, to come to your own conclusion about Neymar the person.
Final Verdict
Rating: ⚽ ⚽ ⚽ ⚽ /⚽ ⚽ ⚽ ⚽ ⚽
The length will scare off less dedicated fans of the game which removes a lot of the very people I think the film is hoping to get to and potentially change their opinion on Neymar. Those that do watch will be treated with an engaging and ultimately thoughtful look at the player we all know.
We reached out to our friends at the Kicking + Screening Soccer Film Festival to get their thoughts on the docuseries. Here is their final verdict: 
Rating: ⚽ ⚽ ⚽ ⚽ /⚽ ⚽ ⚽ ⚽ ⚽
Review:  Evaluating vanity projects like Neymar: The Perfect Chaos is tricky. Because you know the principal characters have such a big hand in controlling the narrative. They don't say "yes" to the production without assurances about approvals. Which explains why the storytelling of The Perfect Chaos doesn't go as deep as we'd like.
Saying that, the access to one of the game's biggest stars is world class, and you can't help but have more respect for Neymar after watching the series. The fact that there is plenty of criticism and insults included in the series shows that he's got a thick skin and that he recognizes that his story is not his alone: It's entangled with the story of Brazilian soccer, the relationship with the fans, and, yes, the complexities of his family relationships. So while The Perfect Chaos isn't perfect, it is worth any soccer fan's time. — Greg Lalas
Follow Kicking + Screening on Instagram and check out their official website to stay up to date with their upcoming events and newsletters.