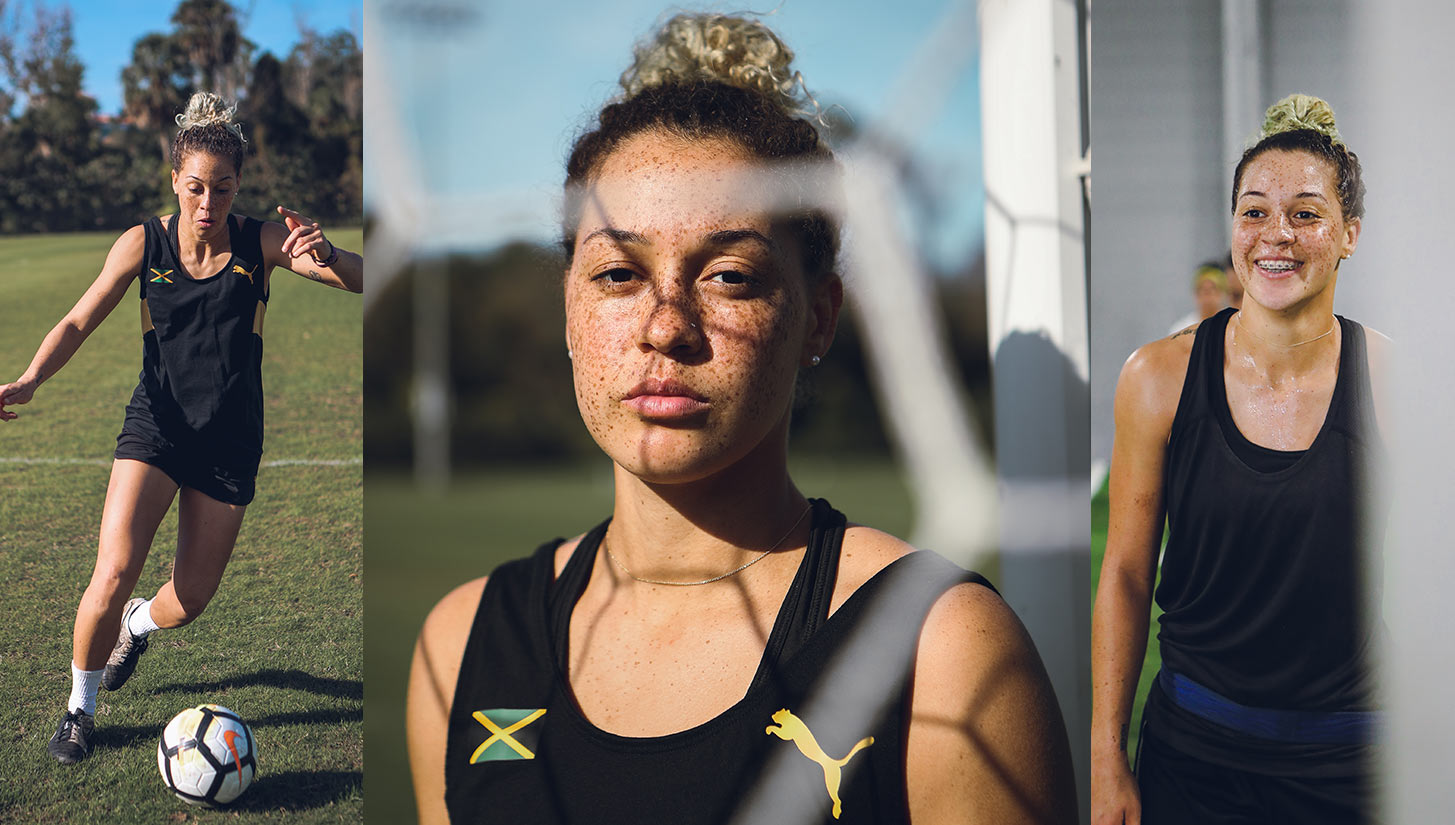 As this summer's FIFA Women's World Cup draws near, Jamaican national team midfielder Chinyelu Asher is tirelessly working on improving her game in the shadows, absent of any spotlight. Continuing to approach the best version of herself both on and off the pitch, we get a glimpse into what separates elite professional athletes from the rest of the world. 
There are so many beautiful, powerful stories in the sports world that go untold. I've come to learn that the majority of these tales fall on the women's side of the spectrum. With that in mind, I'm always on the lookout to uncover these stories and make them come to life. This has always been a passion of mine.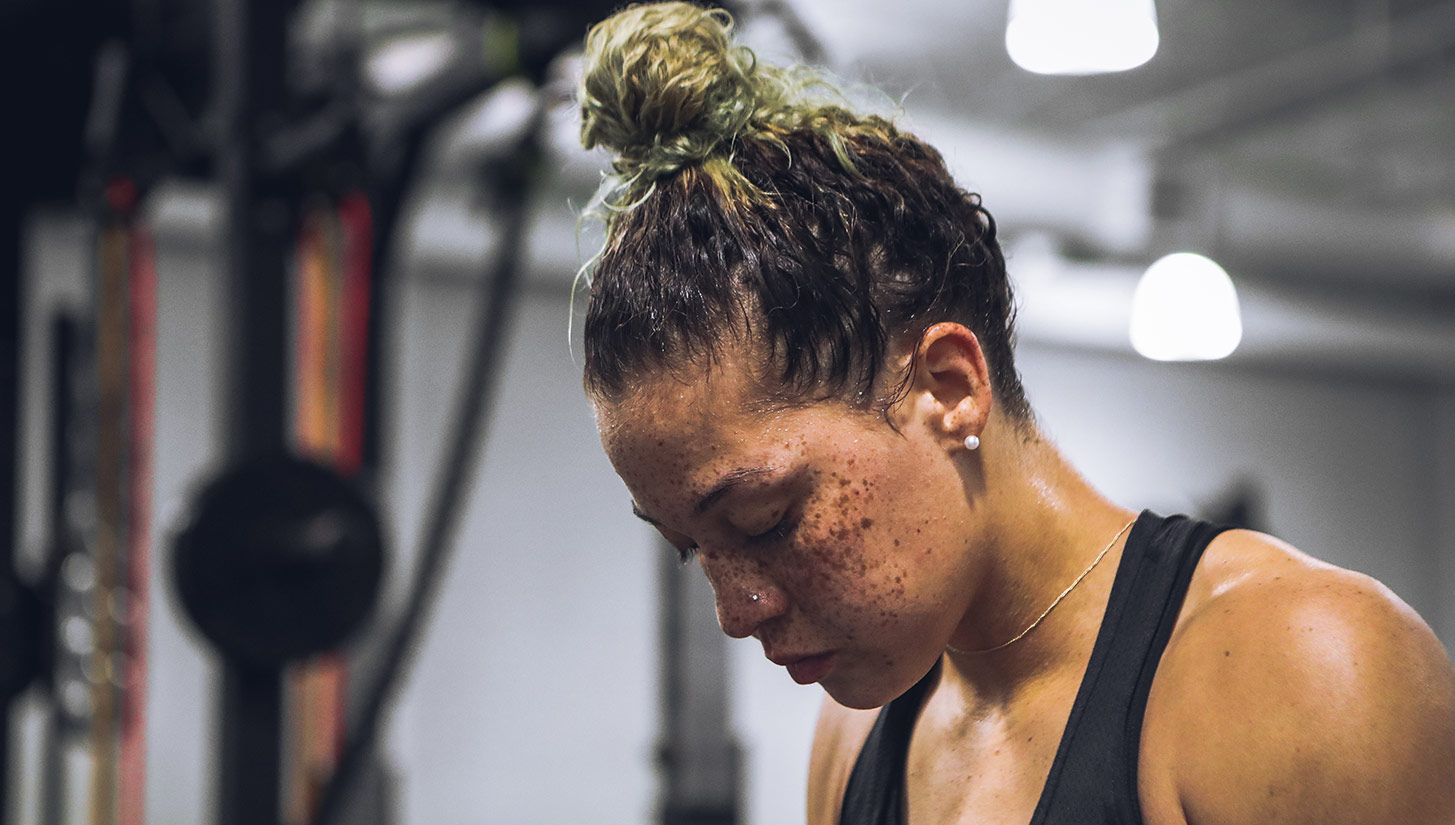 Meeting Chiny happened by chance.
We both train at the same facility, Spectrum Sports Performance, each morning. Her training of course, is just a little different from mine as she's preparing for this summer's World Cup in France. I sparked up a conversation with her one day and asked if she would be willing to open her world to me as she embarks on her journey to the 2019 FIFA Women's World Cup with the Jamaican national team.
Jamaica is the first Caribbean nation to ever qualify for a Women's World Cup, and headed into this year's games it is ranked No. 53 by FIFA, the lowest amongst qualifying teams. However, the "Reggae Girlz" know a thing or two about upsets — they finished in third place at the 2018 CONCACAF Championships despite beginning the tournament ranked sixth out of eight participating nations. Asher and the Jamaican squad will look to ride that momentum into the French summer.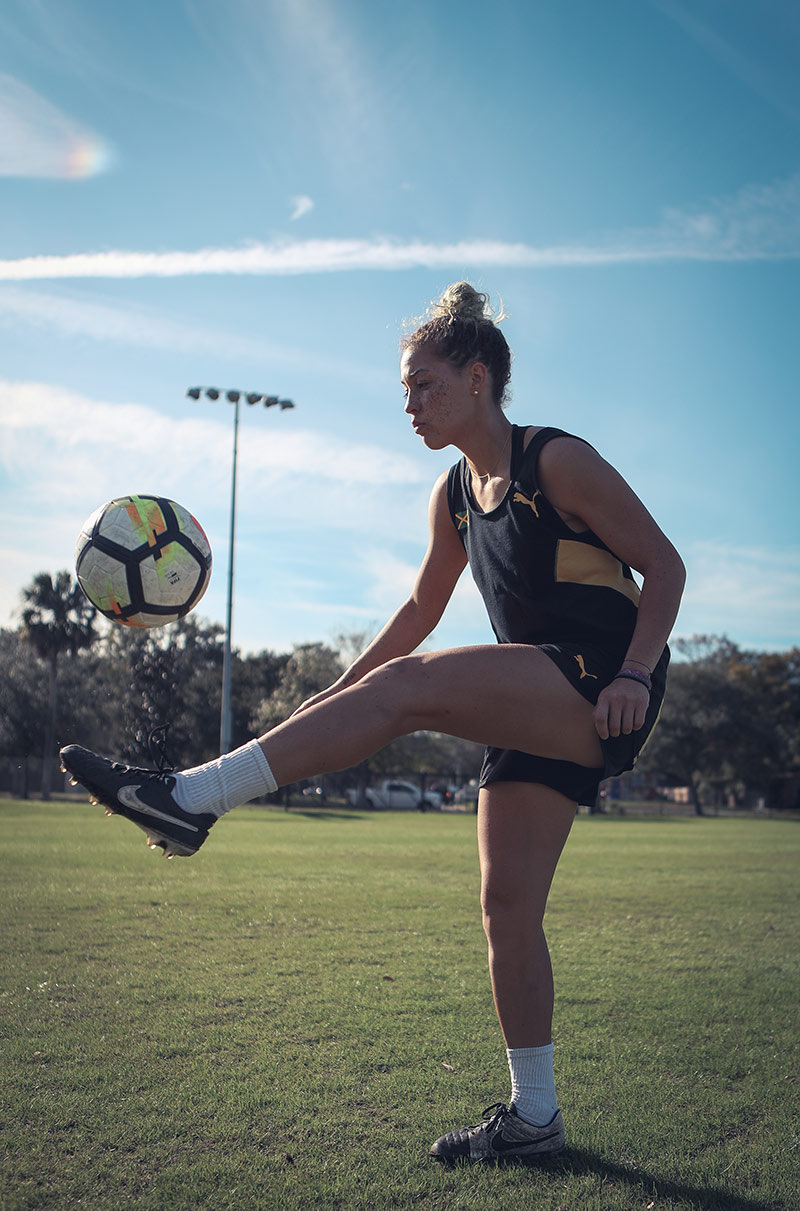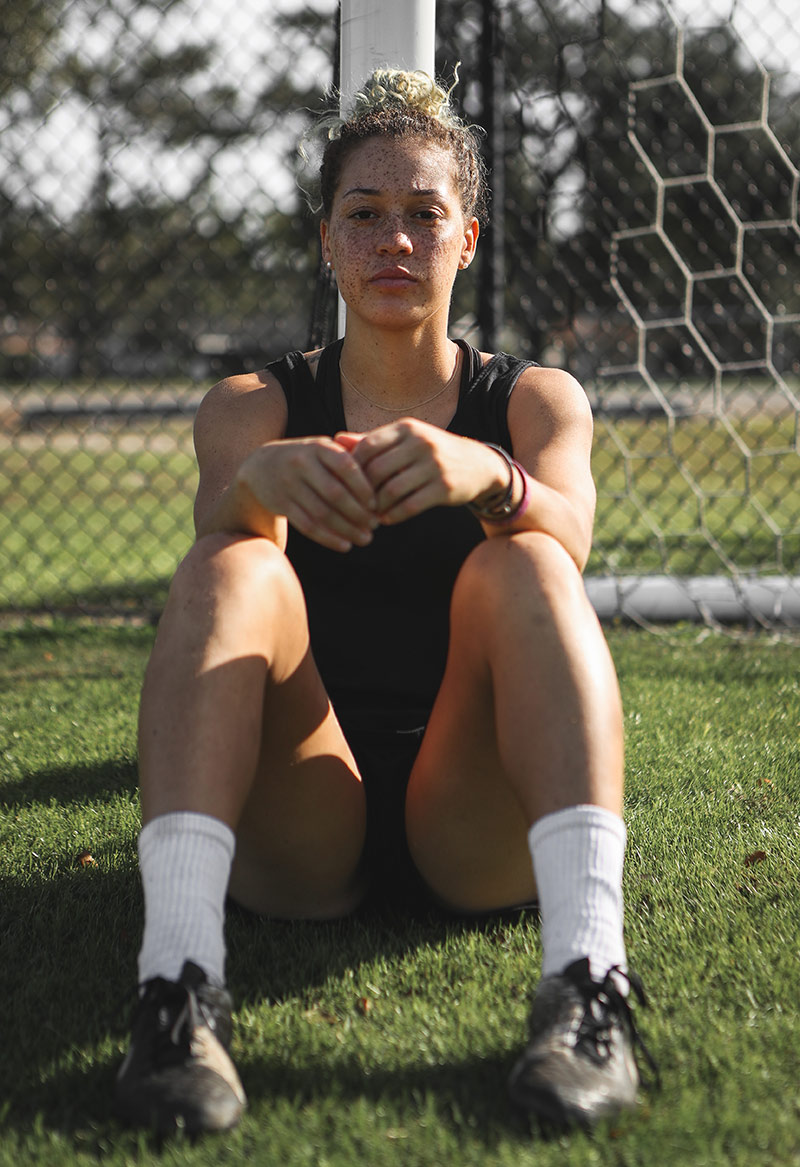 After a long meeting over coffee, Chiny and I connected through our individual stories and found that we have a lot in common. For me, it is the behind-the-scenes work that an athlete puts in — oftentimes by themselves — that makes them who they are. The grind in the gym, the one-on-one practices spent perfecting technique, and the time taken to meditate and reflect is what separates professional athletes from the rest of the world.
Every athlete has a different routine and mentality that builds their character. For Chiny, this is her year of self-mastery and overcoming fear. She is working to become the best version of herself, which in turn will make her the best player on the pitch.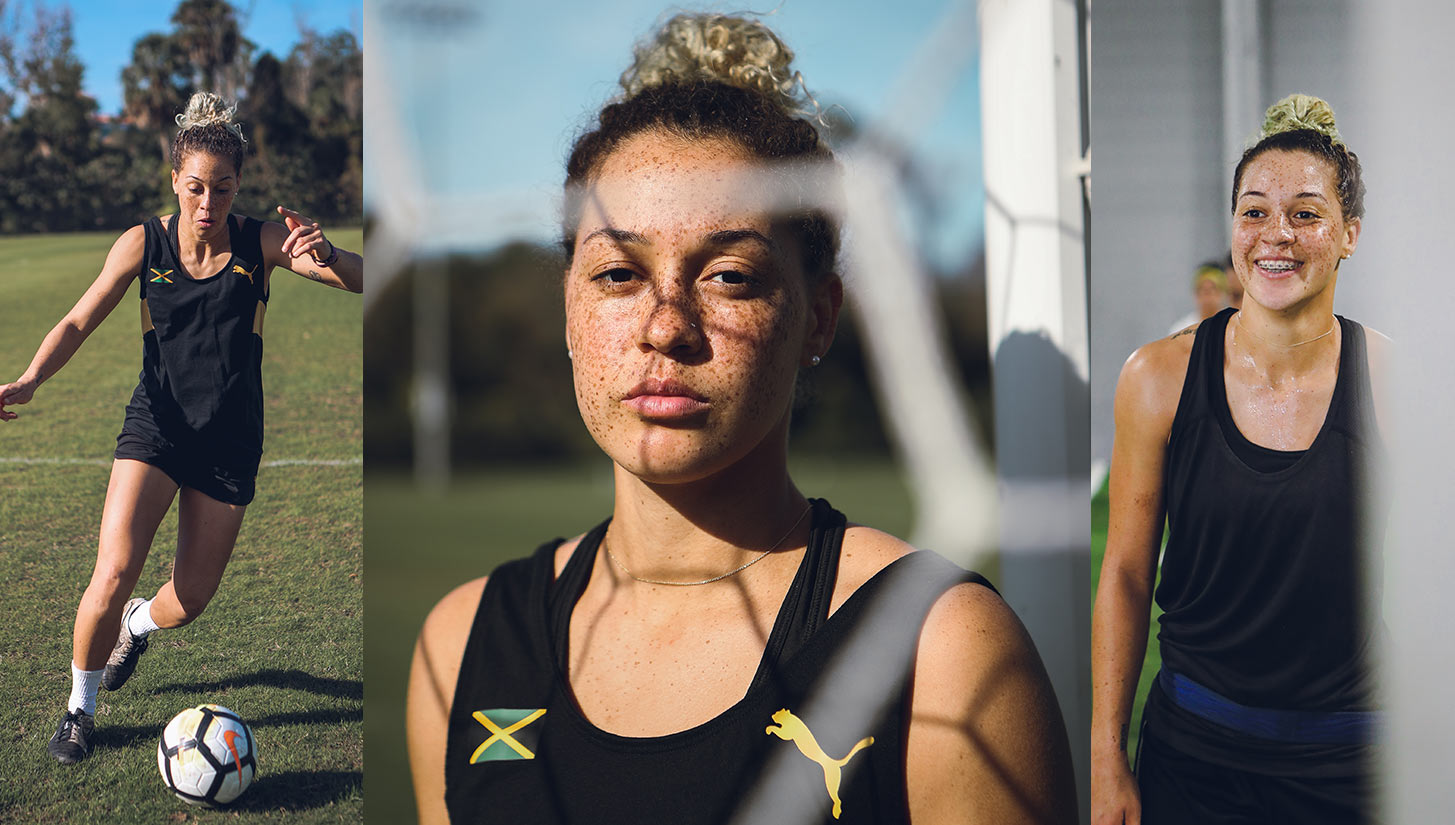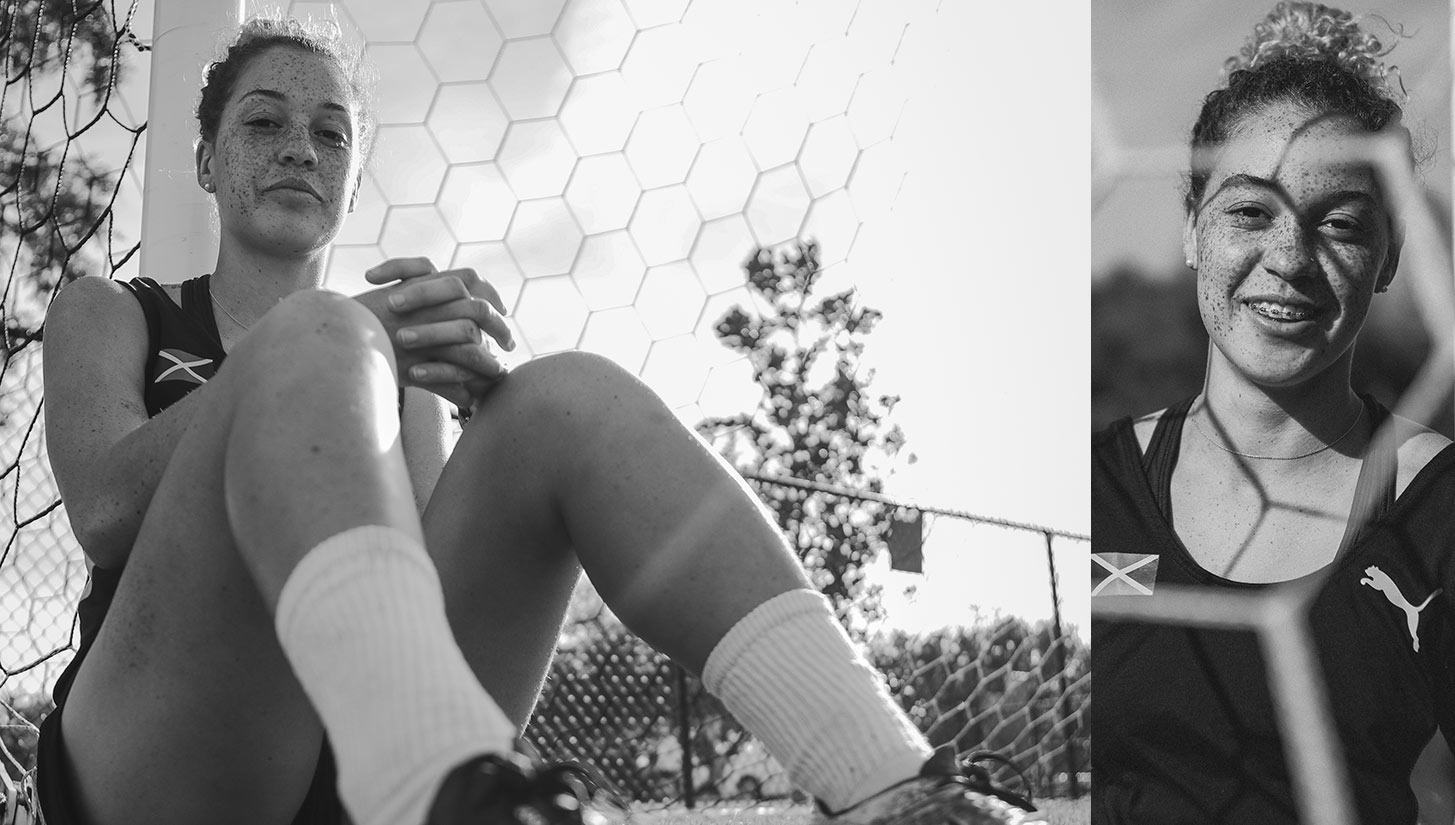 While I cannot follow Chiny all over the world like I wish I could, I have a few short weeks in Orlando to put the spotlight on her passion and story. The end goal is introducing the world to this incredible professional athlete, who is about to play on the world's biggest stage in June. Stay tuned.
Photography by Brittany Alvarado.
For more on Chinyelu Asher's journey to the World Cup, follow her on Instagram.