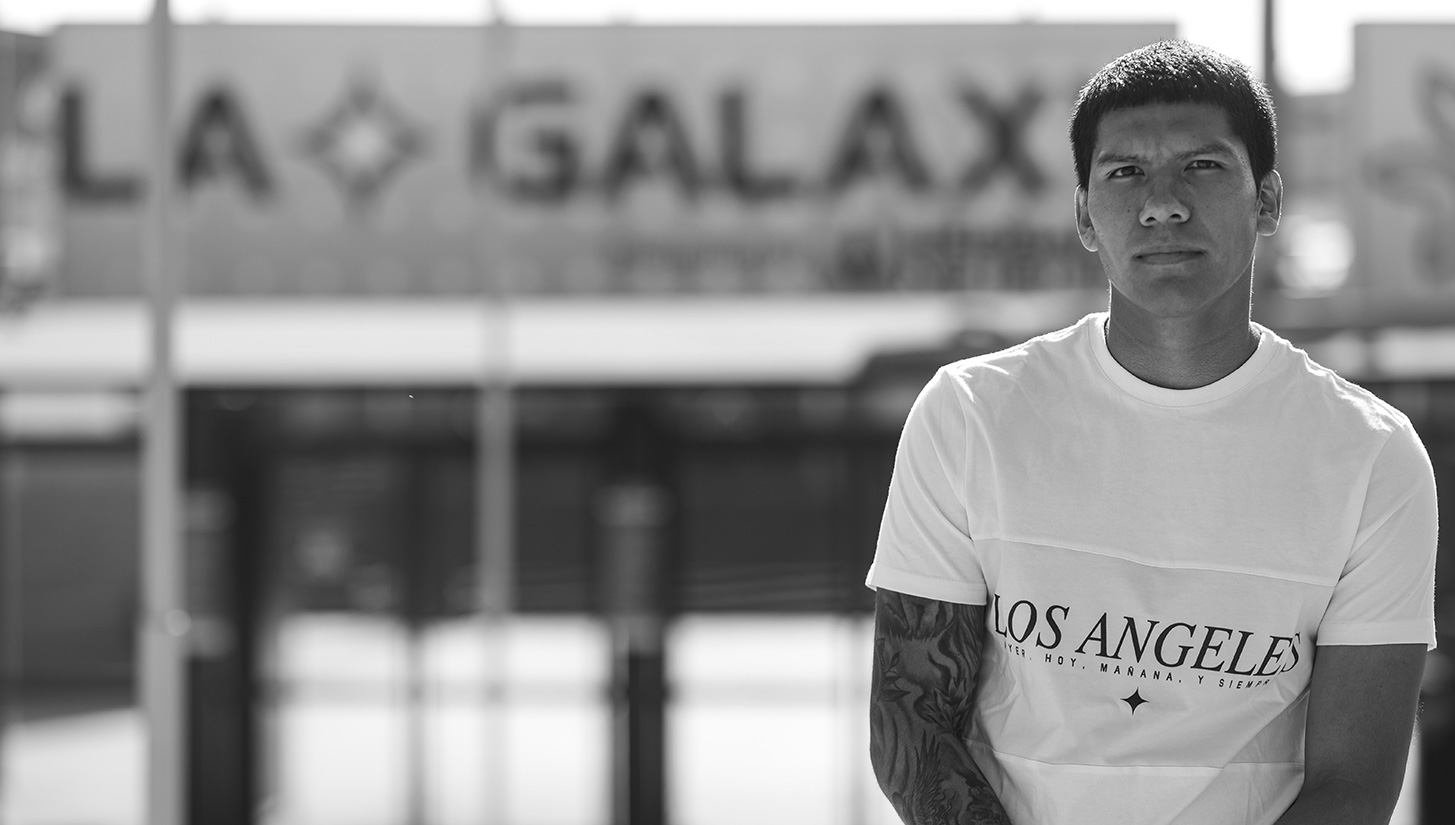 Abraham Romero is built for the big moment. The 22-year-old rising goalkeeper takes us into his life — telling us why he'd rather be the third-string keeper for Mexico rather than the starting one for the U.S., and why he lives for pressure situations in front of hostile fans. 
"There's a saying that all goalkeepers are crazy — and I agree," says LA Galaxy II goalkeeper Abraham Romero. "We're all a little off."
You may not have to be "crazy" to be a good goalie, but you certainly have to be tough. You need a little dog in you. It gets lonely between the posts, and it's impossible to hide even the slightest of mistakes. Romero, who's emerged as one of the top keepers in the USL Championship this season, certainly has the ideal goalie makeup.

Growing up in Altadena, California — the foothills of Los Angeles — soccer has been a constant in Romero's life, and the game has taken him to all corners of the world. But nothing has come easy.
As a kid, Romero showed promise early on, earning his first invitation to the United States youth national team when he was 12. Instead of reveling in such an achievement (as you'd expect from any other 12-year-old), it only made him hungrier.
He got back from camp and signed up for a gym membership at a nearby 24 Hour Fitness, where he'd start to lift weights in the mornings before school.
"I had no idea what I was doing," Romero said with a chuckle. "In my head I was lifting weights, even though it wasn't really proper."
While he may not have gotten the actual results he wanted from his lifting sessions, it was his intent that mattered. It set the foundation of his strong work ethic today, something he also attributes to his parents.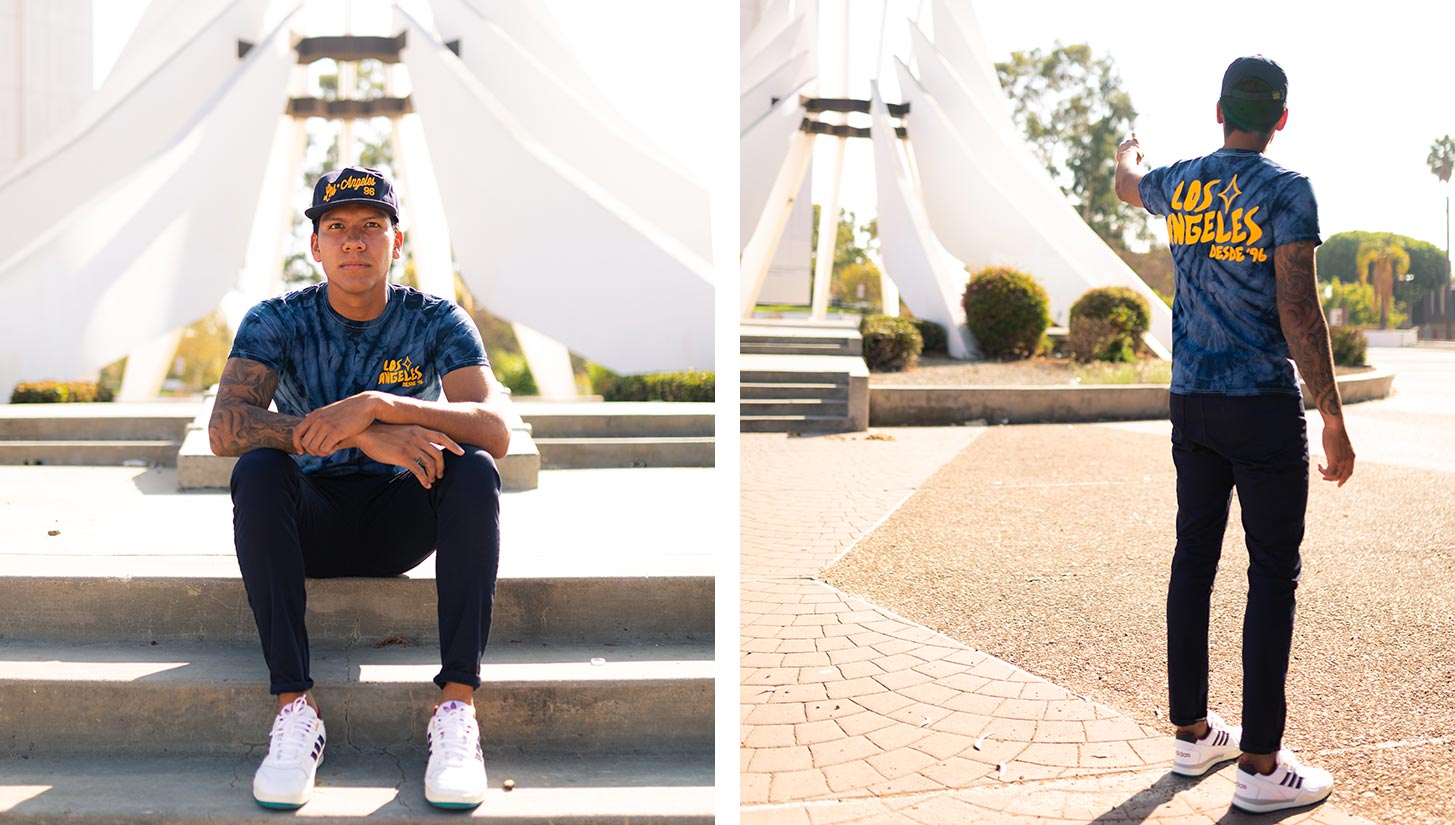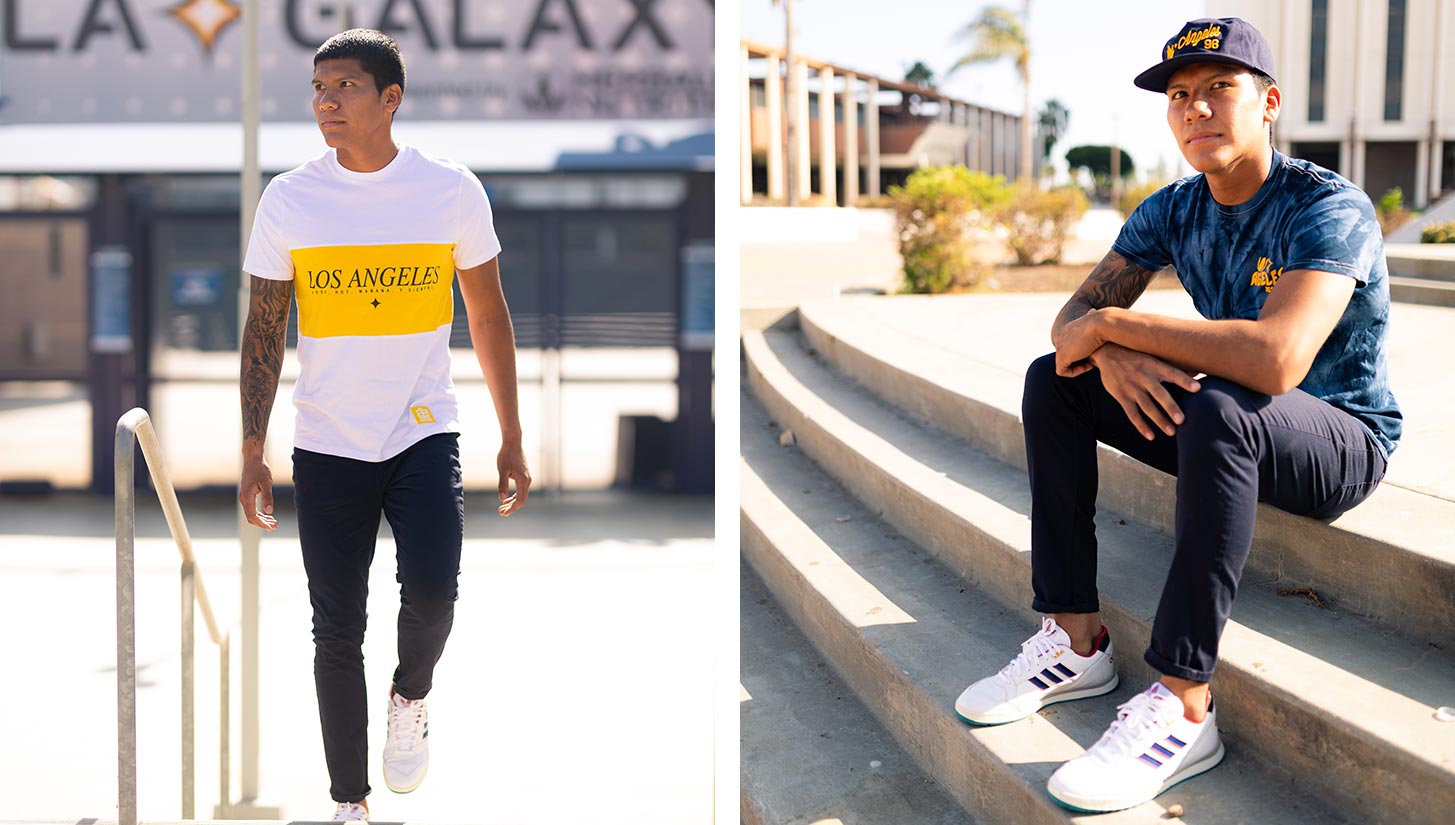 After his morning workout, it was off to school. He'd then go straight to goalkeeper training before practice with the rest of the team, while staying on afterwords not only for the older keeper training, but also the older team training. Overall, a typical day for an adolescent Romero would start at 5 a.m. and finish around 10 p.m.
The work would pay off, and he rose through the U.S. youth national team ranks — until a few personnel changes stymied his ascension.
"With the U.S., I was starting from the age of 12 to 16, and then a coach comes along that has never coached me or never really did anything for me, and benched me," Romero said. "So I didn't like that. That was the first time in my life that I didn't start. I didn't know how to manage it."
His relationship with the U.S. youth team would wither from there. He was sent home early from the team's residence at the IMG Academy in Florida, but it wasn't all bad news. Mexico reached out to him when they heard he was dismissed — literally the same weekend. He arrived back in California on Friday, and by Sunday he was headed to train with the Mexico youth national team in Uruguay and Argentina.
"I would rather be the third-string goalkeeper for Mexico than the first-string goalkeeper for the U.S."
Mexico welcomed Romero with open arms, and he'd go on to win the starting keeper job ahead of the 2015 U17 World Cup in Chile. It was his first taste of playing on a big stage, which really opened his eyes to what his future could entail.
"Going from playing with your parents and a few thousand other people on the sidelines at an academy game, to going to play in Chile against Chile with 50-60,000 people, there is a big jump," Romero said. "And then we played against guys like the German national team — we ended up beating them 2-1 — who had guys that had already played in the Champions League at 17.
"They had some guys playing in the Premier League, Bundesliga, La Liga, Ligue 1 — and coming from my background, basically the hood, to playing against guys like that, it just opens your eyes."

In addition to giving him a preview of what soccer at the highest level was like, the 2015 World Cup made it evident that his switch to Mexico was all for the best. His new team made the semifinals, losing to eventual champions Nigeria, while the U.S. failed to make it out of the group stage. Two summers later, he'd go to South Korea for the U20 World Cup, where he'd again start all five matches for El Tri.
The differences in playing and training styles between the U.S. and Mexico were glaringly apparent, and Romero vehemently stands by the decision to switch today.
"After everything I've been through — I've played a lot of games in the U.S. and a lot of games in Mexico — I would rather be the third-string goalkeeper for Mexico than the first-string goalkeeper for the U.S.," Romero said. "I have nothing against the U.S. or anything, but I think it's more of my personality. I'm loyal to people who are loyal to me.
"Mexico has given me everything. I would have never traveled everywhere I've gone without them. I wouldn't have been able to play in two World Cups because I wasn't even considered with the U.S. If the U.S. were to come knocking now, I'd say thanks but no thanks."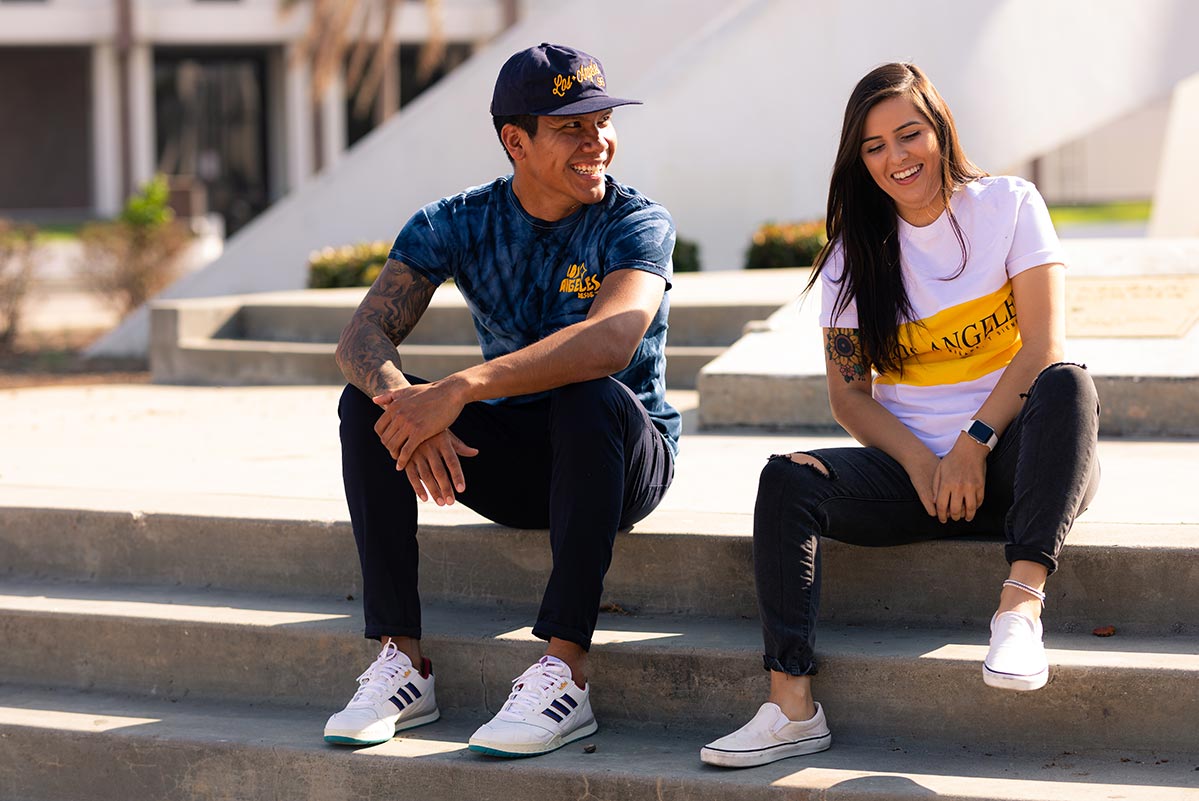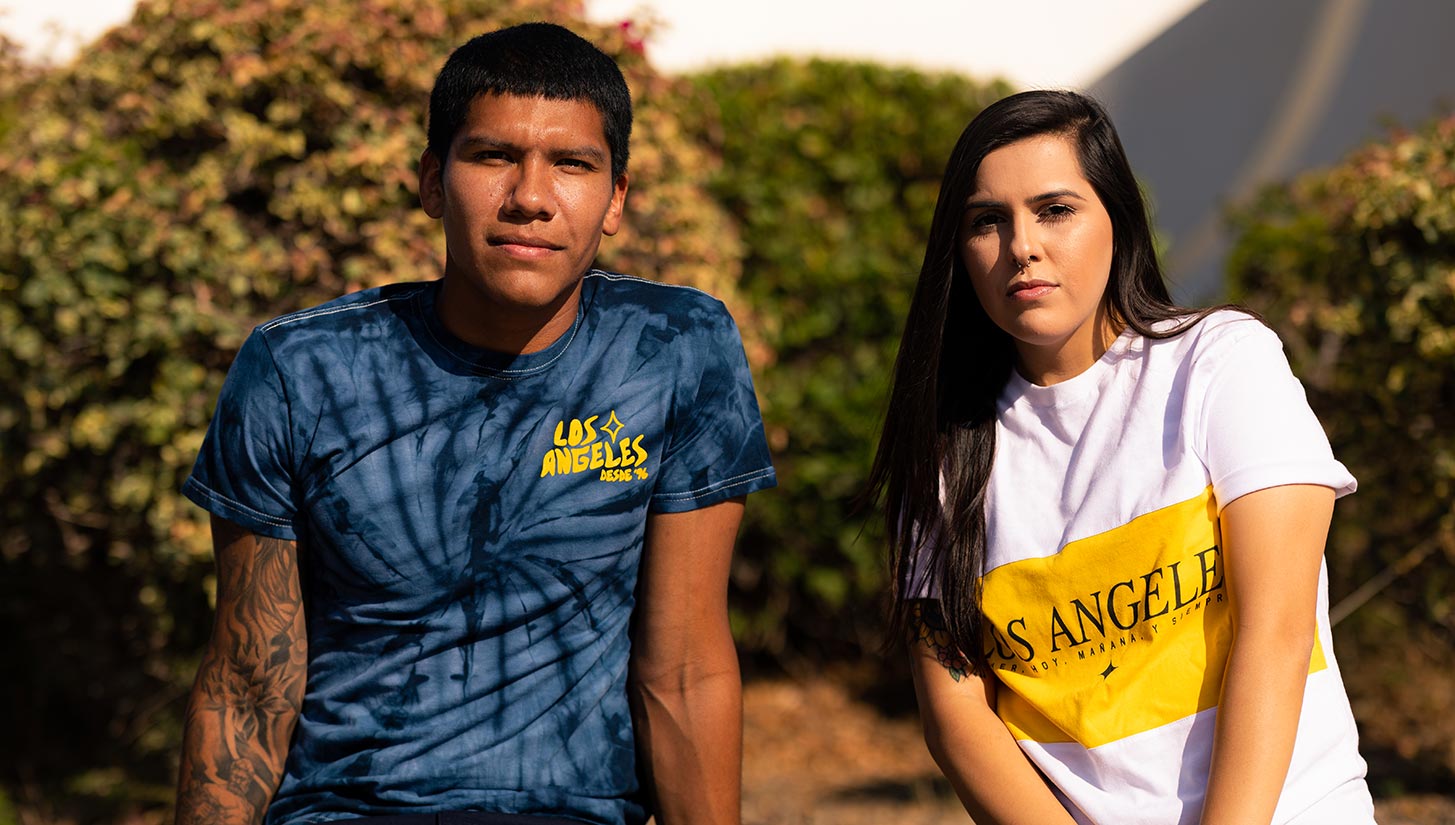 For Romero, the biggest difference between the two North American federations isn't in the talent of players, but in the way that each is run. He's keen on pointing out that the skillset and caliber of athletes are about equal in the U.S. and Mexico, but the players and coaches of the latter side are a step ahead tactically.
And it's not just a philosophical advantage that Mexico's youth ranks have over America's. According to Romero, young Mexican players are simply hungrier.
"In Mexico, you go pro and you get really good money and get your family out of poverty — or you become a taxi driver," Romero said. "There's not really an in between, because jobs in Mexico pay terribly. You can see it in their eyes, where they're like, 'If I want to get my family out of the situation we're in, I have to be a baller.'
"Here in the U.S., you can be a doctor, a lawyer, a dentist, you can go to college, you can sell stocks — there's so many more options. They see it as more of a hobby and not a lifestyle. They don't take it as seriously."

On the club side of things, Romero has had a taste of what it's like both in the U.S. and Mexico as well. After growing up in the LA Galaxy Academy, he signed with Liga MX side Pachuca in 2016.
He rose through Pachuca's youth ranks and made the senior team roster, where he'd venture to the Club World Cup in 2017. However, he never recorded a minute with the first team, and in 2019 he came back to his hometown and former club, LA Galaxy.
He's emerged as the starting keeper for LA Galaxy II in 2020, and he's quickly become a standout player. In addition to winning team of the week honors on September 22, his stunning save against Orange County SC on September 5 was also nominated for USLC's save of the week.
It shouldn't come as a surprise that such a fantastic save came in a rivalry match, as Romero says he's built for big moments in big games.
"All games are important, but I think [rivalry matches] have a little more at stake because you have the bragging rights in the city if you're the winner of the derby. The other games, you just want to win.
"I feel like I'm the player who plays better under pressure. It's more fun. When there's something on the line, you play with a little more. The best players are the players that play under that pressure. I feel like a lot of players have been playing better without any fans."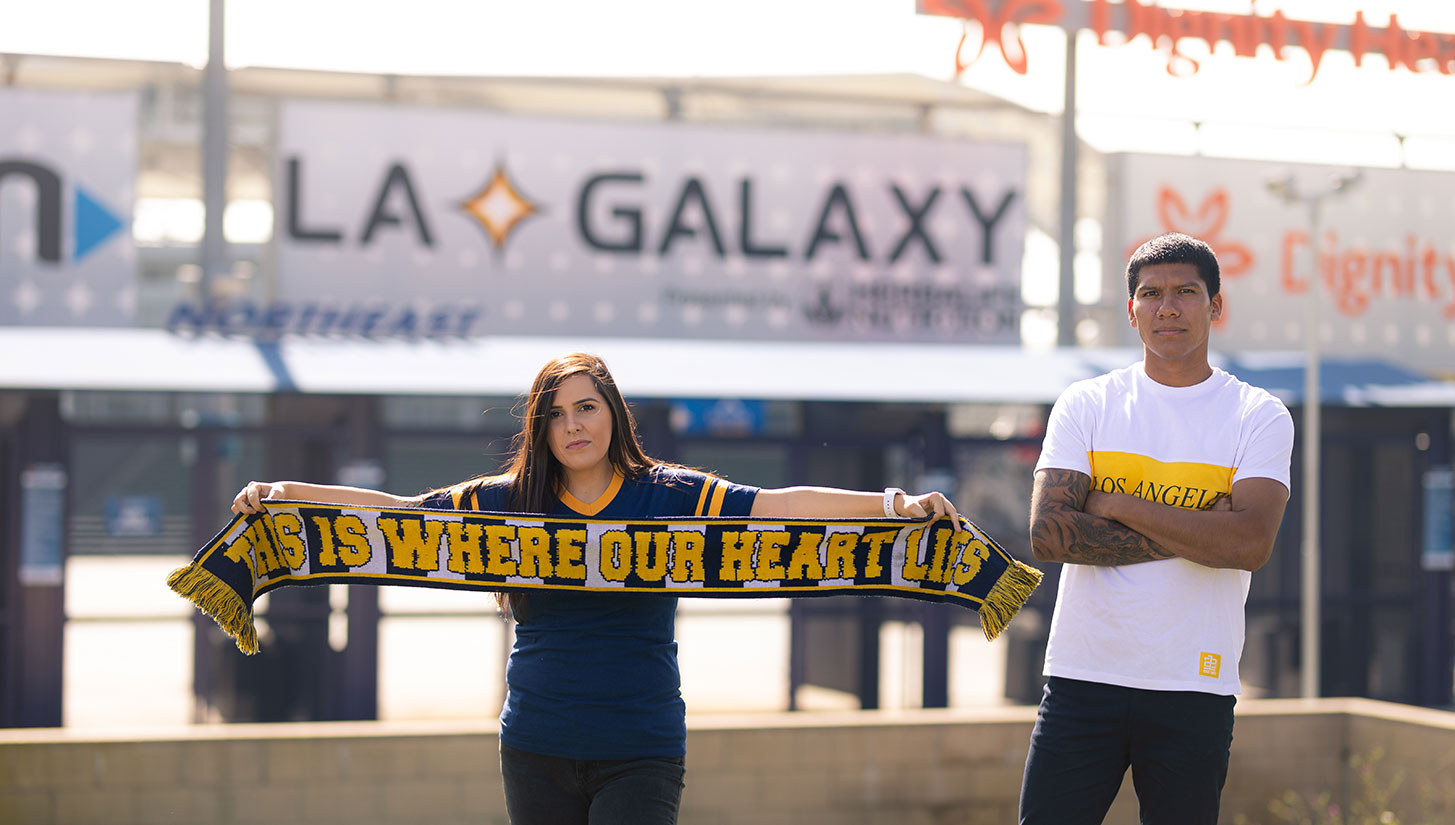 As a keeper, Romero is often the target of rowdy fans' taunts from mere feet away. He embraces playing in hostile environments, and an opposing crowd's silence is more satisfying to him than his home crowd's roar.
Part of playing well under pressure is keeping opposing supporters' groups out of your head. But even a player like Romero can't help but hear what the opposition has to say from time to time.
"I've never had heckling that gets under my skin," he said. "I've never had anyone offend me or get me mad. The one time a fan actually got my attention it wasn't even an insult, but it made me laugh.
"I was with the Mexican national team and we were playing a friendly match in Arizona. One of the fans had a megaphone — I didn't even know you were allowed to bring those into the stadium. We were U17 or U20 at the time, and this fan yelled out, 'Hey Abraham, you're having a great game, but you're not 21 so you can't even drink after the game!'
"That's the only time someone's been able to get my attention during a game. There's been some times that they've said some really nasty things, but they don't know me. It's part of the game. I enjoy it more than anything. It doesn't really affect me."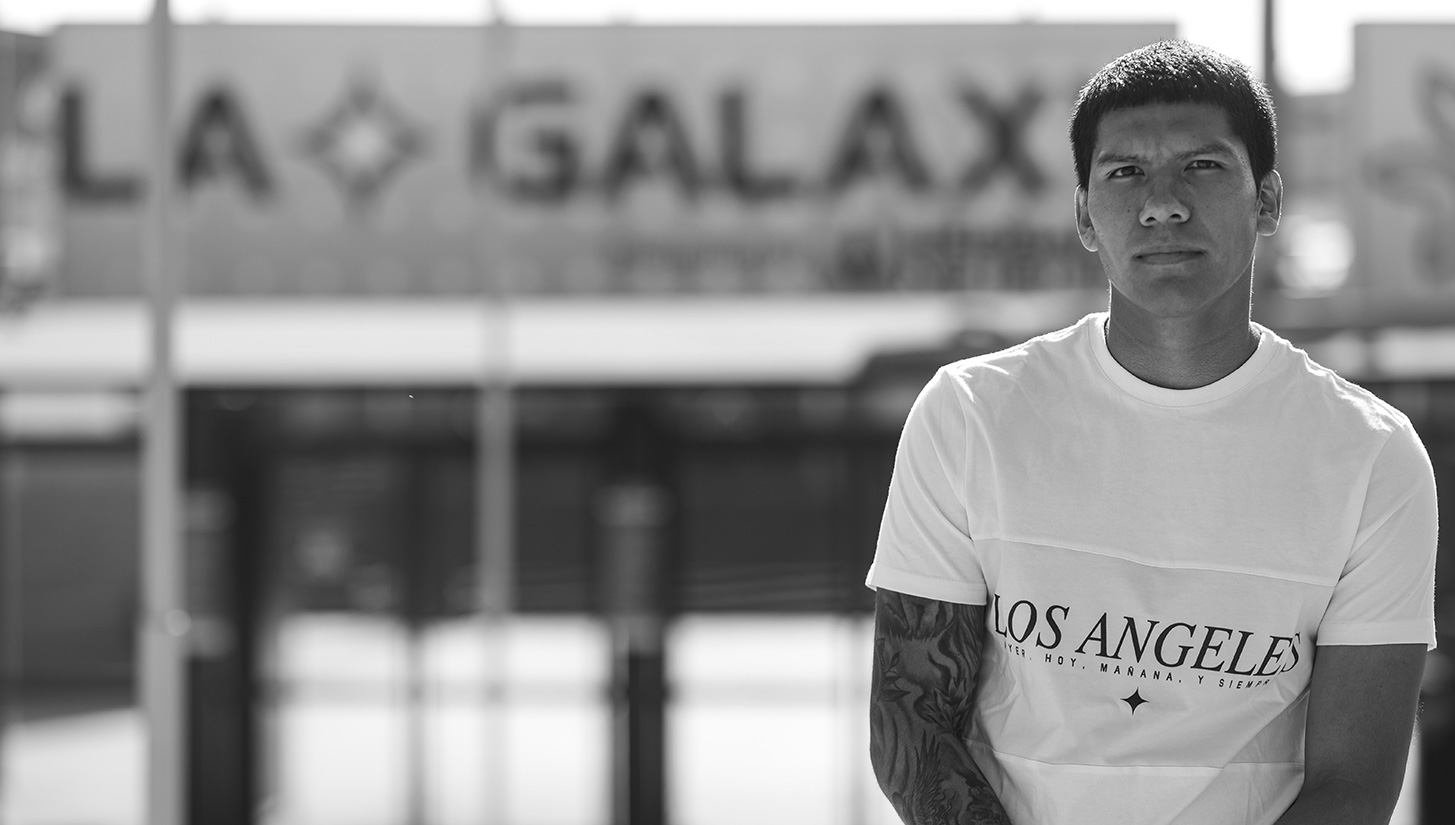 Unfortunately, not all of the heckling he's witnessed has been as innocuous as a jab at his age. Fans have gone as far as throwing bags of urine and vomit at him while he was with the Mexican national team, and last season against Phoenix Rising FC, fans threw beer cans at him and his Galaxy II teammates.
Aside from physical confrontations and the hurling of objects, however, Romero is all for fan heckling, and he even invites it.
"If they're able to set their hands on us or hit us with an object, then they've crossed a line," Romero said. "But if they're just talking and chattering in our ear, that's fine. If anything I encourage it, because it makes me better."

Romero's contract with Galaxy II is up at the end of this season, and he's at a crossroads in his career. At 22 years old, he's on the precipice of his prime — the days of being a promising young prospect are waning.
He's hopeful that the Galaxy will promote him to the first team as they did his former teammate Eric Flores last season, but he understands the business nature of the game, and would harbor no bad blood should they choose to re-sign him and loan him out elsewhere.
Current first team starting keeper David Bingham's contract also expires at the conclusion of 2020, but even if he and the Galaxy part ways, Romero will still have to compete with Flores and the newly-signed Jonathan Klinsmann, son of former USMNT gaffer Jurgen Klinsmann.
"Obviously it's a competition because everyone wants the starting job, but I don't think there's any bad blood," Romero said. "I don't think the other goalies think there's any bad blood. We all get along just fine. But at the end of the day we just try to do our best individually, and the head coach has the final decision.
"We just have to be professionals and live with it. Even if we have different opinions, we have to be team players and support the guys that are ahead of us. And if your time does come and they give you an opportunity to play, you have to take advantage of it."

Ideally, Romero's preferred landing spot would be in MLS next season, but he hasn't ruled out a return to Mexico. There's still a chip on his shoulder from never breaking into the first-team lineup at Pachuca.
He also hasn't been called up to the national team since February 2019, which is when he left Pachuca and returned to the Galaxy. While playing in the U.S. may not have hurt his chances of being recalled, it certainly hasn't helped — he's much more accessible to scouts if he plays in Mexico. To watch him play with the Galaxy, a scout would need to take a flight to LA, and it might just be Romero that would be evaluated. Compare that to a short drive to a Liga MX match, where multiple potential national team players would be competing.
Still, Romero realizes that to get back on the Mexican national team, his game needs to elevate.
"The guys who I'm competing with [on the Mexican national team] are ballers," he said. "Sebastian Jurado, who plays for Cruz Azul, Jose Hernandez at Atlas, Angel Malagon at Nacaxa, and some younger guys too. They're all ballers.
"Jose is one of the best goalkeepers I've seen with his feet, Sebastian is one of the best shot blockers I've seen, Malagon is a fantastic shot blocker, and he claims crosses like no one else, so Mexico has a lot of good goalkeepers in this age group."
"I'm disgusting on set pieces. (Laughs.) If we get to the championship or playoffs and they pull me up, it's a goal. You can quote me on that."
Romero's game is well-rounded. It's what he calls his biggest strength. He's got a solid 6-foot-2 frame, and he's athletic enough to be as comfortable with the ball in the air as he is with it at his feet.
Perhaps it's his background as a midfielder that's led to his versatility. Growing up, he admired flashy creators like Ronaldinho over goalkeepers, and his youth Sunday league days began with him as an outfield player.
"I started as a No. 6, then a center back, then somehow just got tossed into goal," Romero said. "Sometimes I question how good I could be as a field player. Obviously the skillsets are different, but I don't think I'd be that bad of a six. It's fun — you've got to get up in the air.
"With Galaxy, when a few guys were quarantined and we were still training, they had me as a center back and marking set pieces. I won everything in the air. I'm disgusting on set pieces. (Laughs.) If we get to the championship or playoffs and they pull me up, it's a goal. You can quote me on that."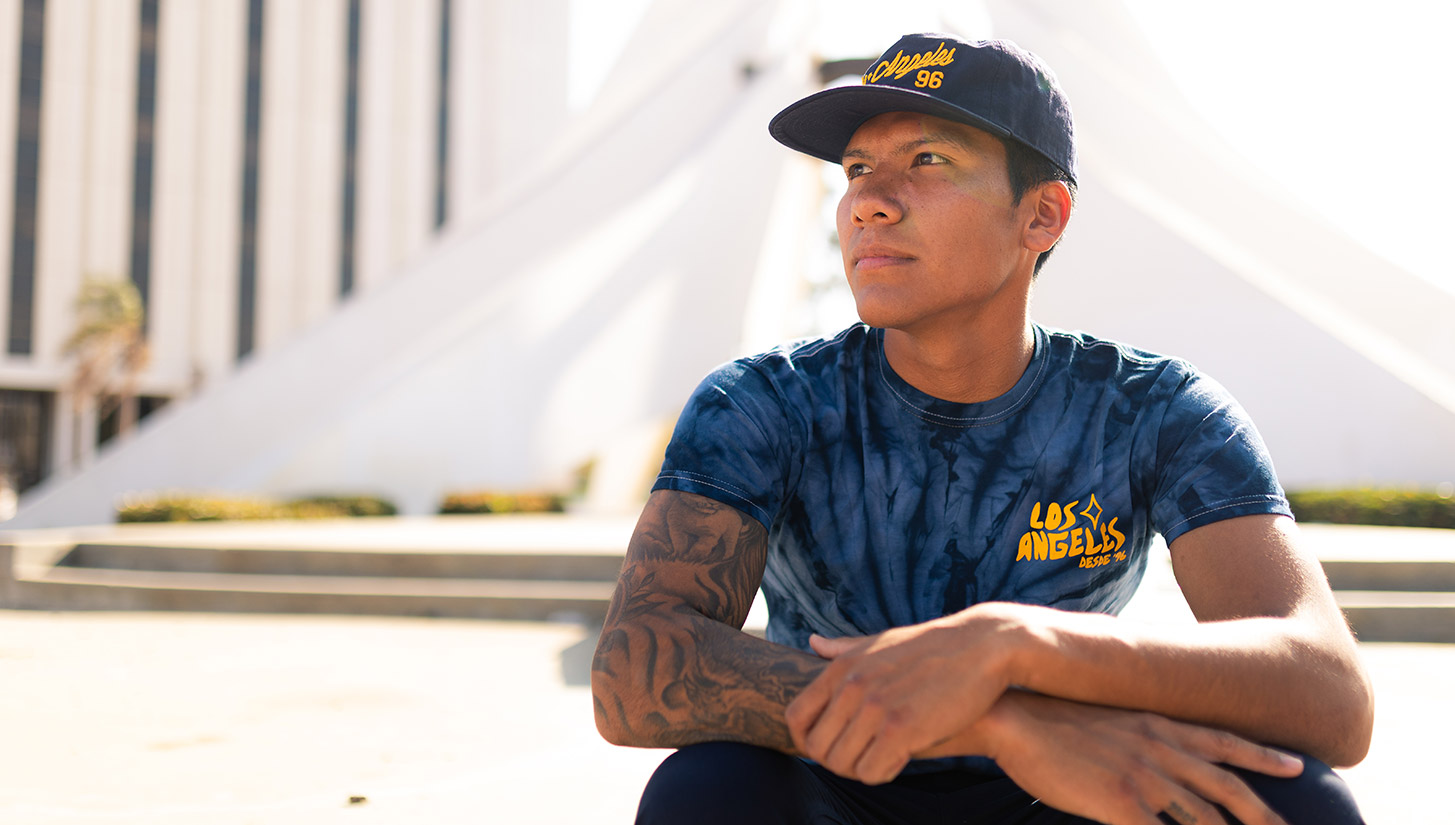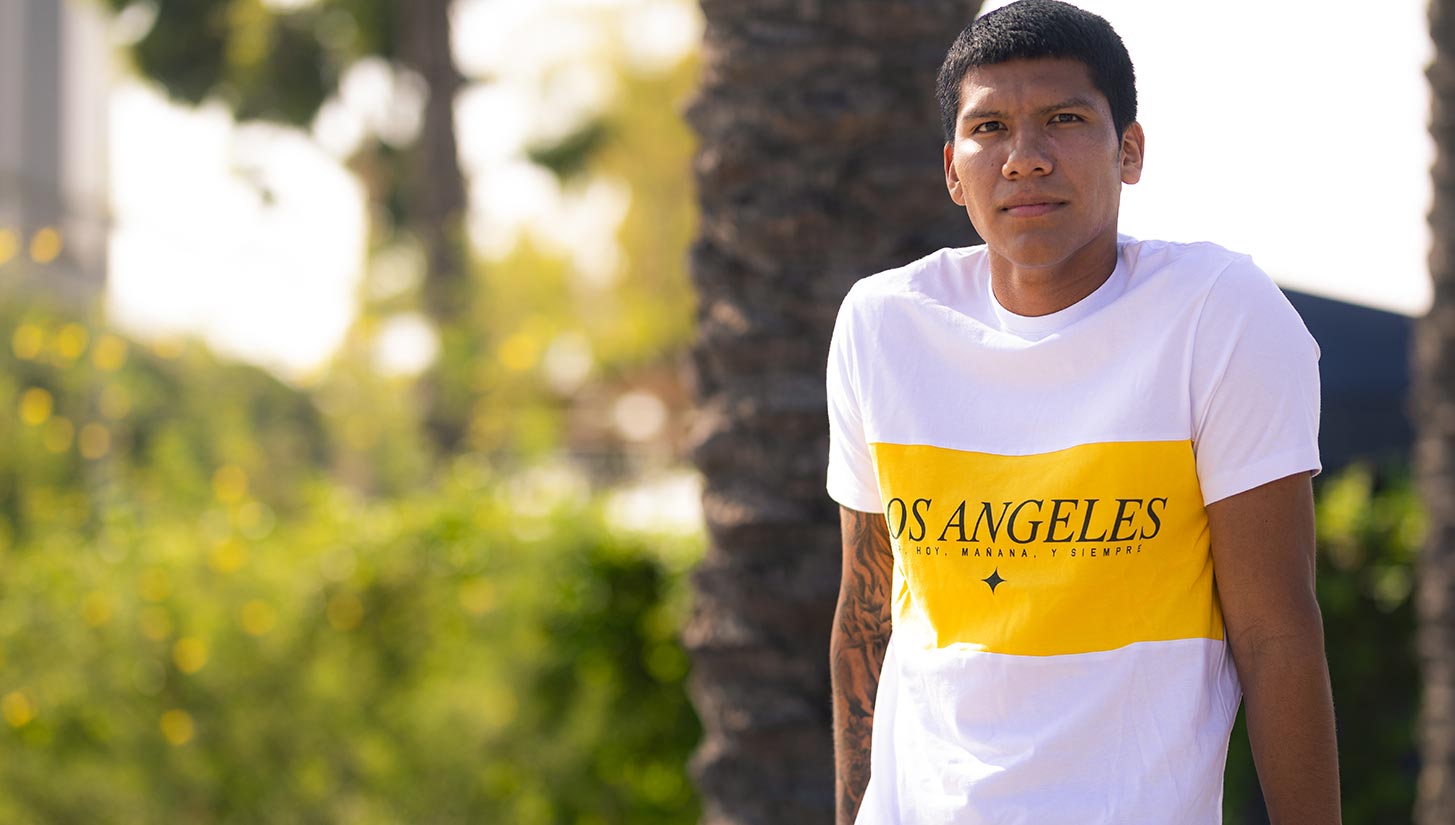 Off the pitch, Romero has an affinity for cars. It's a hobby that started when he was in Mexico and amplified when he returned to the U.S. last year.
Classics and imports are his sweet spot, but he likes everything save for super cars. Their gaudy nature and price takes the fun away from building the car up from the inside.
"My sister's boyfriend, who also collects cars, told me, 'At the track, the two fastest people are the one with the most money, and the one that knows the most.' I like being the one that knows more about it, because I can say built, not bought."
Built not bought, earned not given — Romero can certainly say that for just about everything in his life.
Photography by Vince Nolan for Urban Pitch. Wardrobe courtesy of One Two Threads. Videos courtesy of LA Galaxy.
Be sure to follow Abraham Romero on Instagram and Twitter to keep up with his latest moves.