Italy and Holland Football shirt 1
Benfica and Stoke City retro shirt
Benfica Estoril retro shirt
Stoke City Rico retro shirt and beanie
Juventus and FC Porto women retro shirt
FC Porto women retro shirt 4
FC Porto women retro shirt 2
COPA associazione and Crest T-shirt
COPA Associazione T-shirt 1
COPA taper sweater and hooded sweater
COPA Taper Hooded sweater 1
COPA taper round neck sweater woman picture

One of the foremost authorities when it comes to retro football collections, the COPA portfolio features countless clubs and national teams from across the globe. We got to highlight a handful of those collections, along with some of the brand's lifestyle apparel, with ex-pro ballers Bryan Jordan and Lauren Sesselmann. 
While it's a fad to some, retro football shirts and jackets are a way of life for COPA. We've highlighted some of their meticulously crafted collections in the past — from their work with clubs like Juventus and Sampdoria to national teams spanning from Tibet to their hoe country Netherlands.
But that doesn't even come close to the tip of COPA's iceberg. The brand has created officially licensed collections for over 150 different clubs and countries, and the list only continues to grow.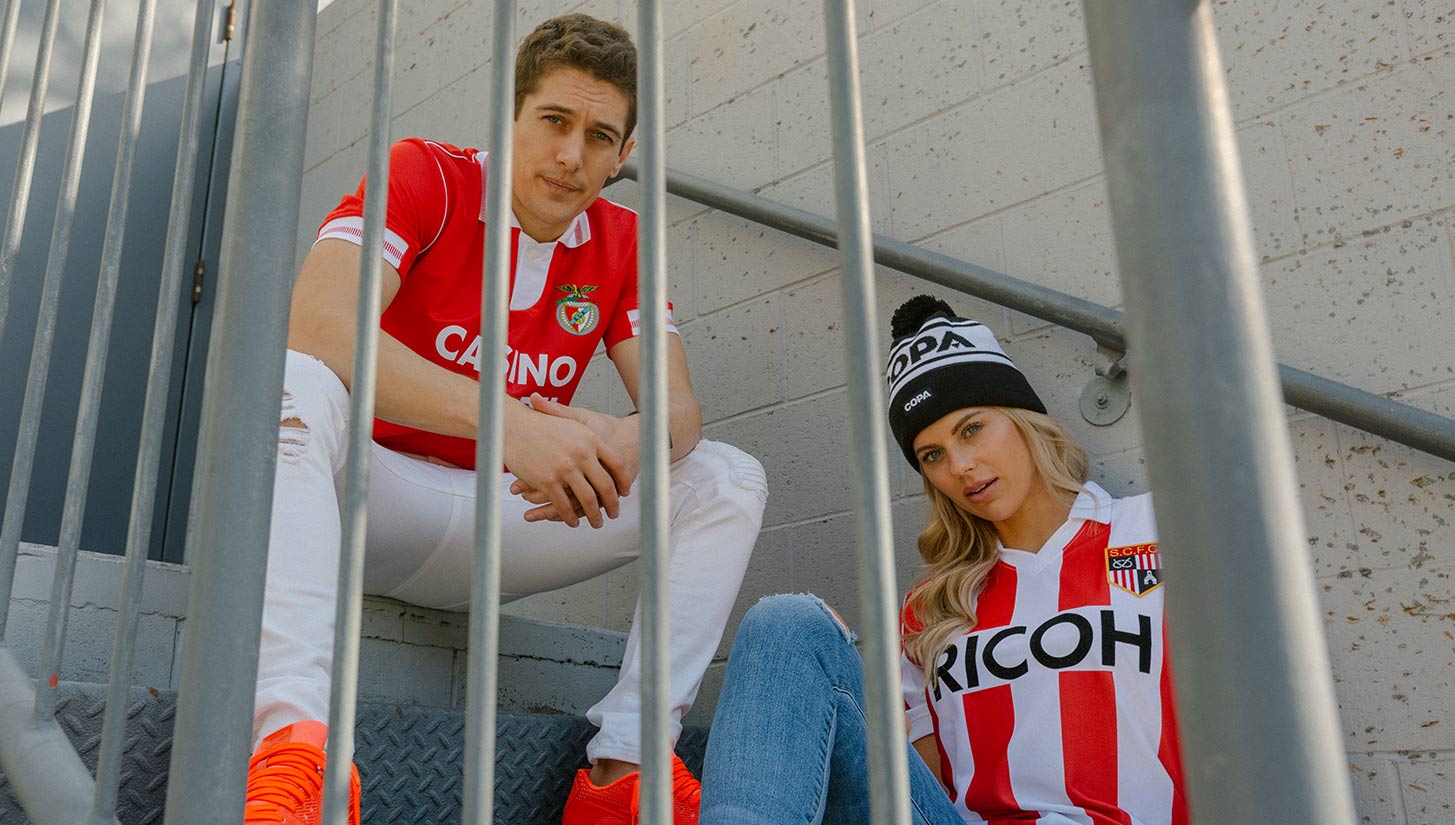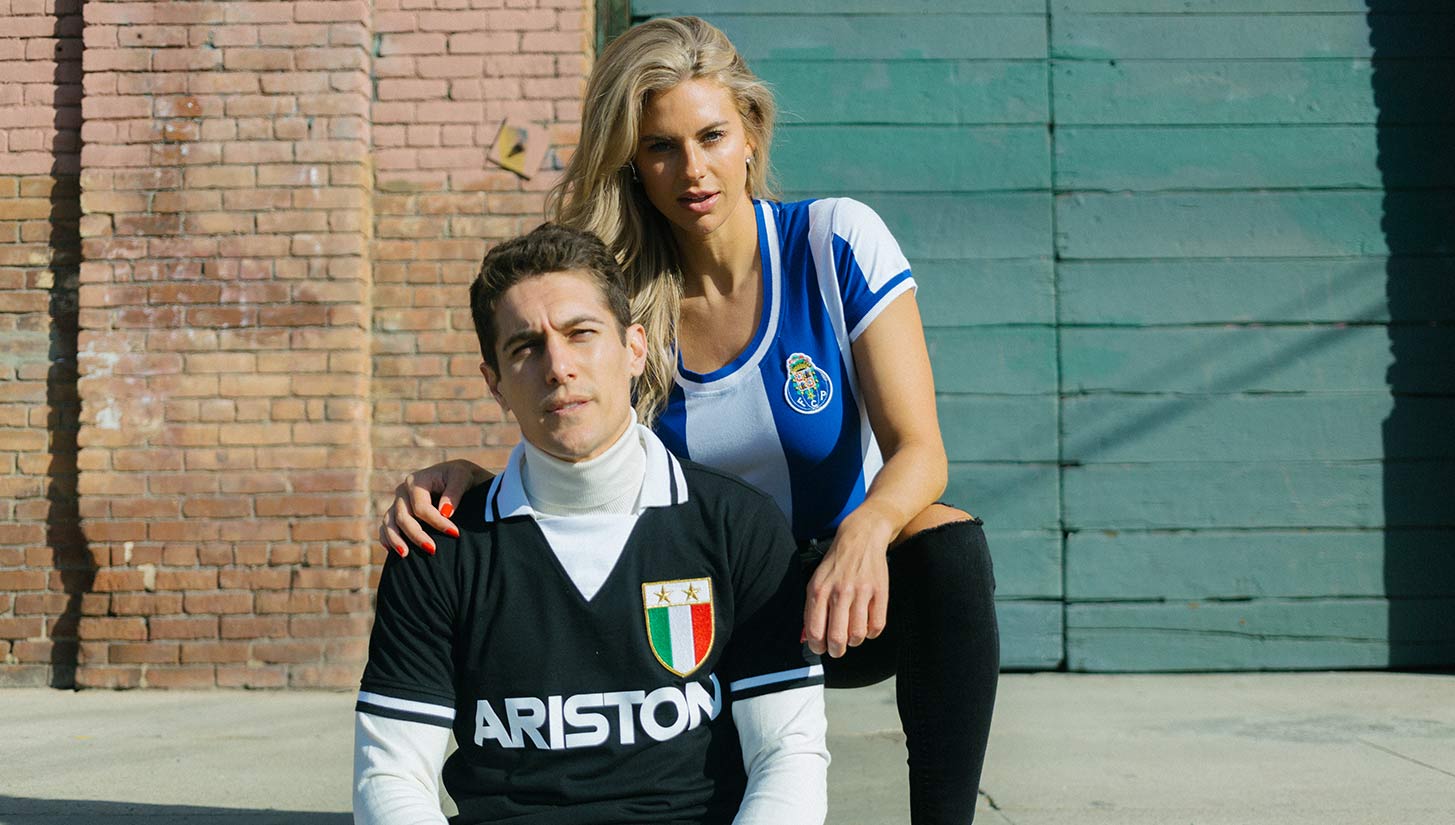 We got a chance to highlight a dozen of their finest pieces of club and lifestyle wear, so we hit up two friends we knew that'd be classy enough to pull them all off — ex-pro footballers Lauren Sesselmann and Bryan Jordan.
We of course featured Jordan in our last COPA collab, but when something works…it just works. The former LA Galaxy standout and current actor got a chance to model COPA's 1986-87 Juventus away shirt, a pair of Italy shirts — one in collaboration with Panini and the other with famed designer Angelo Trofa — yet another stellar Benfica shirt, a Sevilla jacket, and some COPA lifestyle wear as well, including a tee and hoodie.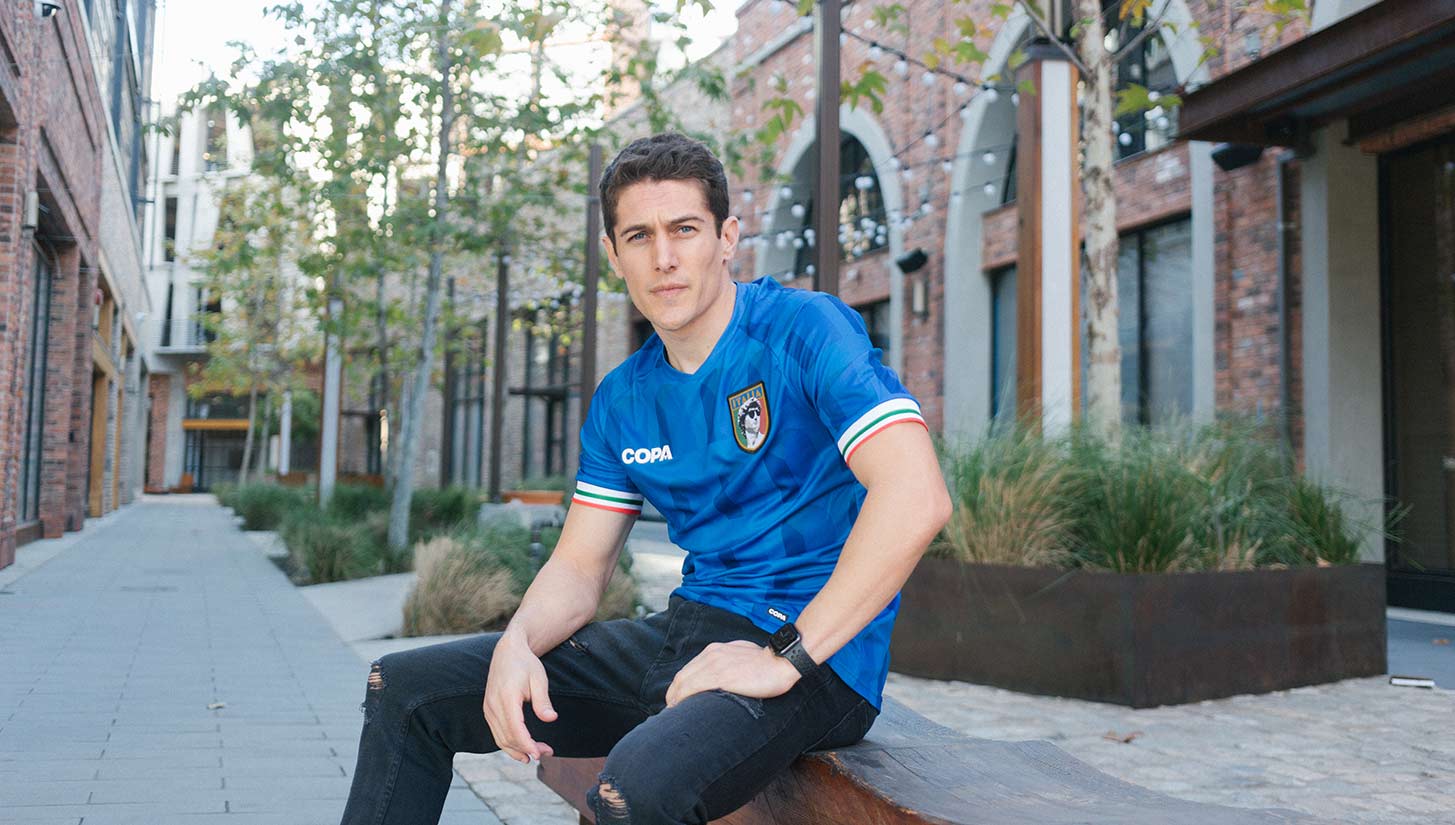 Sesselmann, an Olympic medalist with the Canadian national team, got to showcase the Netherlands shirt from the same Trofa collab, the 1981-83 Stoke City home kit, Atletico Madrid's 1986 third kit, COPA's Panini collab sweater, and some lifestyle gear in a tee and crewneck as well. And while this may seem like a lot to work with, again, it's really nothing when looking at COPA's vast portfolio.
We've harped on this before, but what really stands out from every piece we've seen from COPA is the quality. From the materials to the fit, COPA isn't messing around — yet the price point is on par with and sometimes even lower than most current kits you'll find on the market.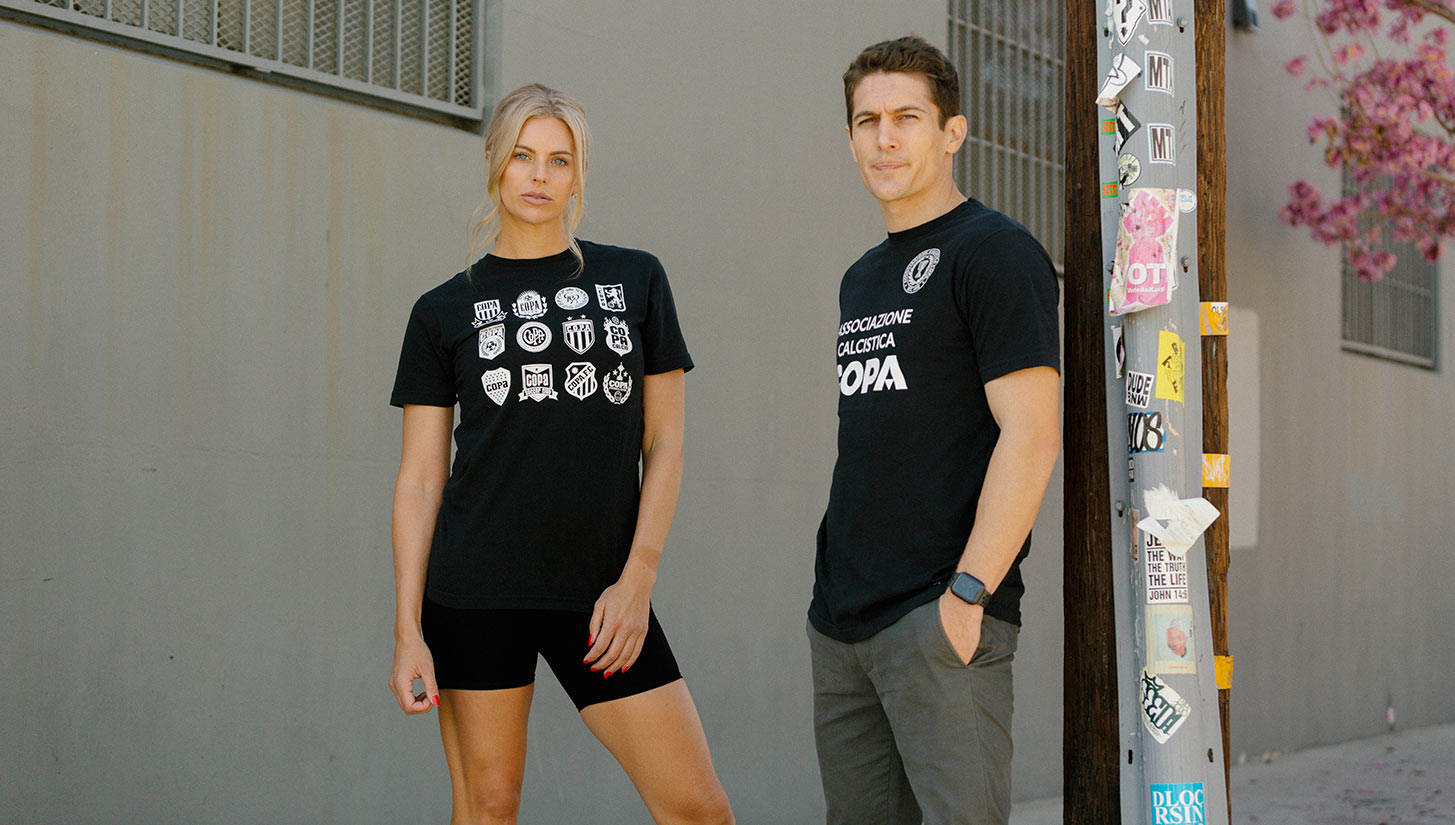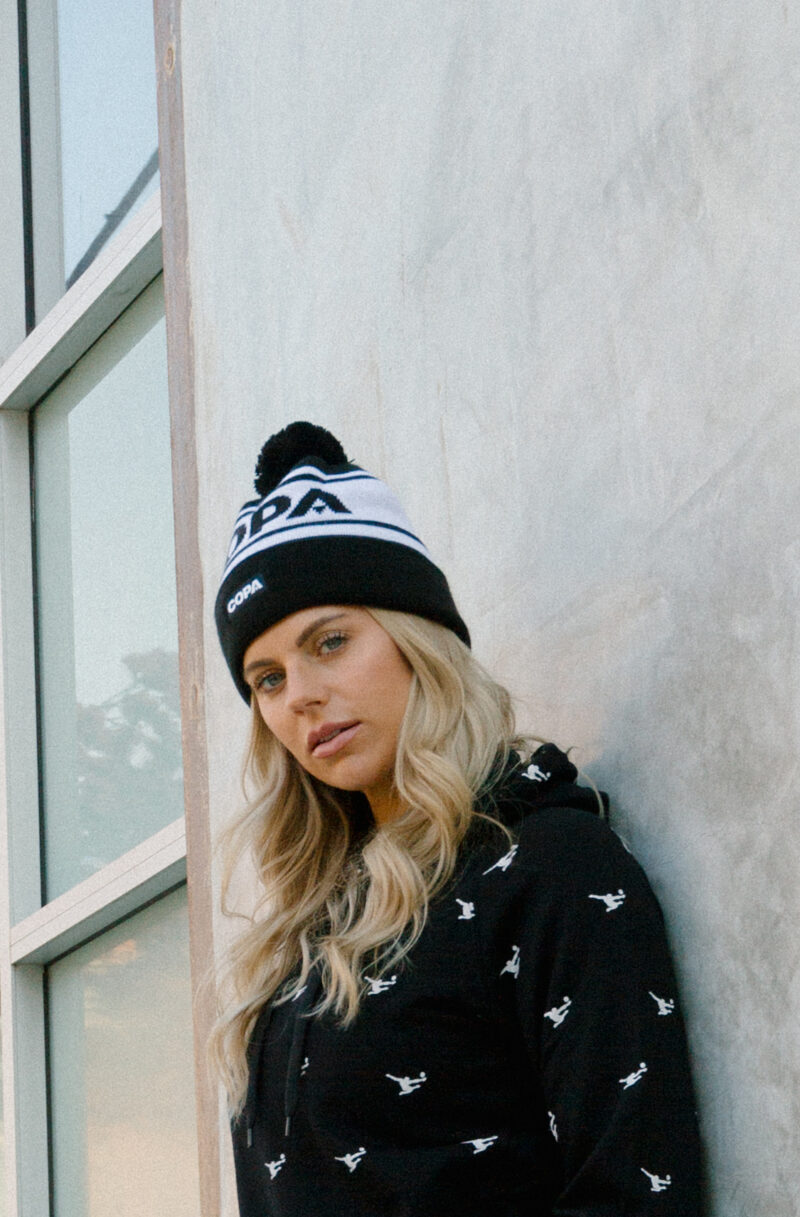 Moreover, COPA's range of clubs to choose from is worth mentioning as well. From international giants like FC Barcelona and AS Roma to smaller sides like Raith Rovers and Fortuna Dusseldorf, COPA serves both ends of the football fan spectrum. Whether you're a die-hard fan, collector, or sucker for nostalgia, COPA has you covered — and they're far from finished.
Photography by Khris Garay for Urban Pitch.
Keep an eye out for more COPA collections to release in the near future, and shop the entire COPA line via their online store or Flagship Store in Amsterdam.