As summer approaches, three American soccer clubs have brought in a heat wave of new kits. In addition to seeing what Indy Eleven, Forward Madison, and Providence City FC have been up to during the pandemic hiatus, we get a behind-the-scenes look at what could very well be the best kits of 2020. 
Art is a matter of perspective. It can be seen as a painting, a sculpture, or even a wonderful movement that catches the eyes. This of course extends to the world of sport.
From dazzling feats of athleticism to choreographed celebration dances to even jersey design, art and sport are inseparable. But what if I were to tell you that in that final category of kit aesthetics, the most prolific work in all of sports is coming from the lower leagues of North American soccer?
Indy Eleven, Forward Madison, and Providence City FC would support that claim. Since soccer has taken its hiatus, these clubs have come out with arguably the most unique and creative kits seen on a pitch thus far.
Indy Eleven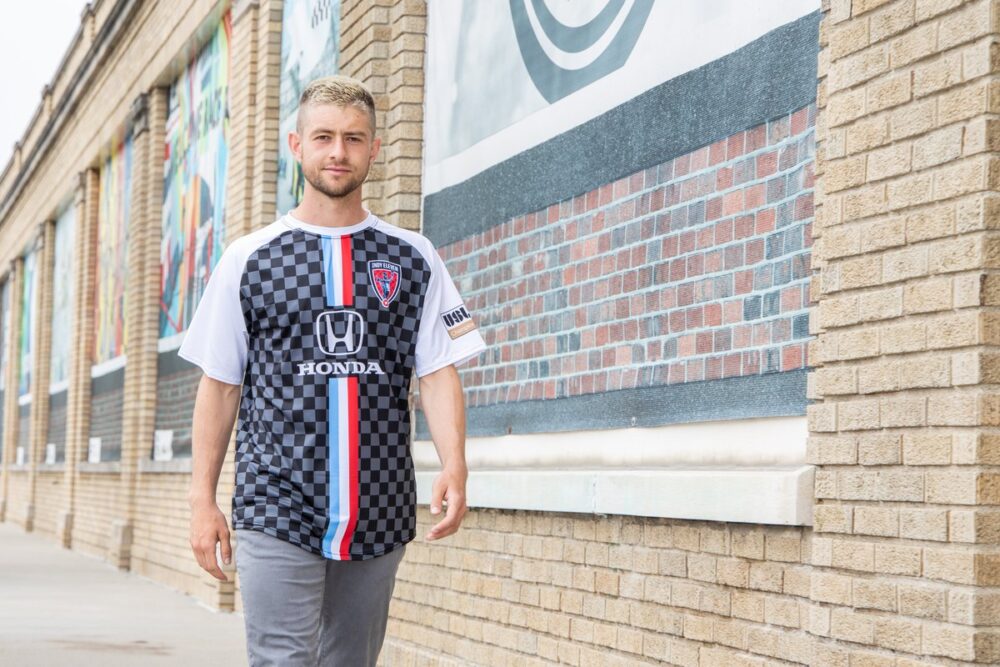 USL Championship side Indy Eleven has achieved massive growth and a die-hard following since its inception in 2017. There's plans for an all-new arena, which would be a benchmark for American soccer as a whole.
They're guided by a forward-thinking Vice President of Marketing and Staffing in Josh Mason. His lineage to the city of Indianapolis provides him with an organic determination to see his club and city not only survive, but thrive. On FaceTime, Mason shed light on their new race-inspired kits, and value to the city.
Urban Pitch: What was the inspiration behind the "Racing Indy" Shirt?
Josh Mason: This is the second year we've done it, and due to our long-standing relationship with racing, there's no reason to reinvent our brand identity. As a person who is a diehard Indy 500 guy, and it being the first time in 25-plus years I haven't been to Indianapolis Motor Speedway (IMS) on the Sunday of Memorial Weekend, it was really odd. For people who see the races as tradition, I think they all felt a void. So we felt it would be good to release the kit on race day, and we do have a relationship with the Indy Car organization as well.
I'm as much an IMS guy as an Indy Eleven guy. My parents were the dry cleaners inside the track for years, so with this deep history it was a natural fit and great way to celebrate our history. To me it's everything we should be doing as a city to represent the club we possibly can.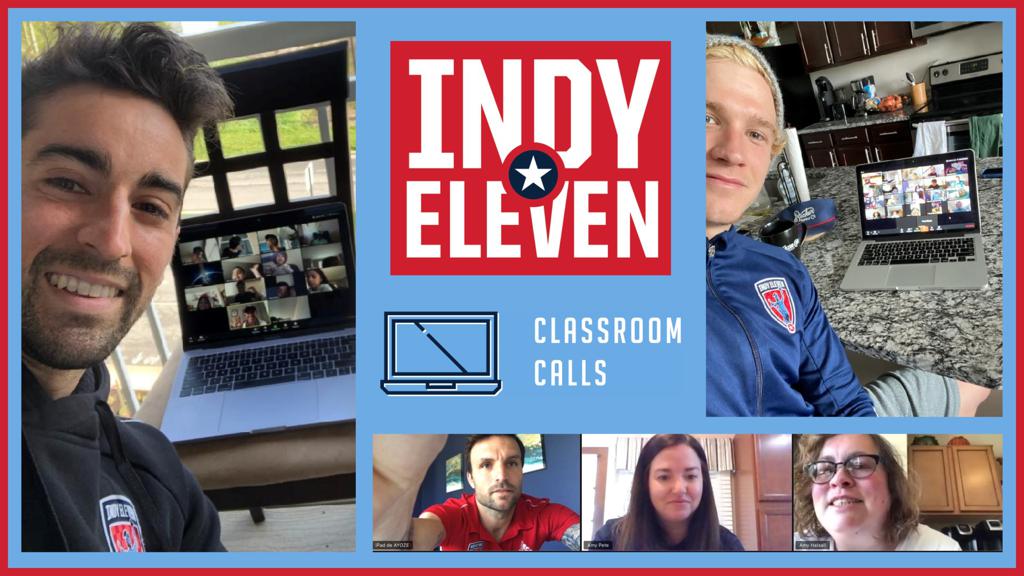 The "Classroom Calls" program seemed like a really neat initiative for students who are currently distance learning. Can you go into more detail about that?
We've been doing them for some time, without any real recognition. We just wanted to make sure when kids had to e-learn, we would have our guys dropping into calls. We started doing it right after kids went into e-learning, and I thought it was a cool opportunity. As teachers are trying to do their curriculum over this setting, we have players drop in and give a message of positivity.
I know that Indy takes pride in their community outreach.
We did the Indy Eleven Cares program, which is a specific t-shirt that we sold, going to the community's health foundation. It's a unique shirt we offer, and now I think we will offer it whenever there is a need to support different organizations across the board. Right now we have a ticketing program, where you can buy a meal and ticket for a future match for $20 sent to a health care employee.
You can buy the "Racing Indy" jersey as well as other Indy Eleven merchandise via their online store. 
Forward Madison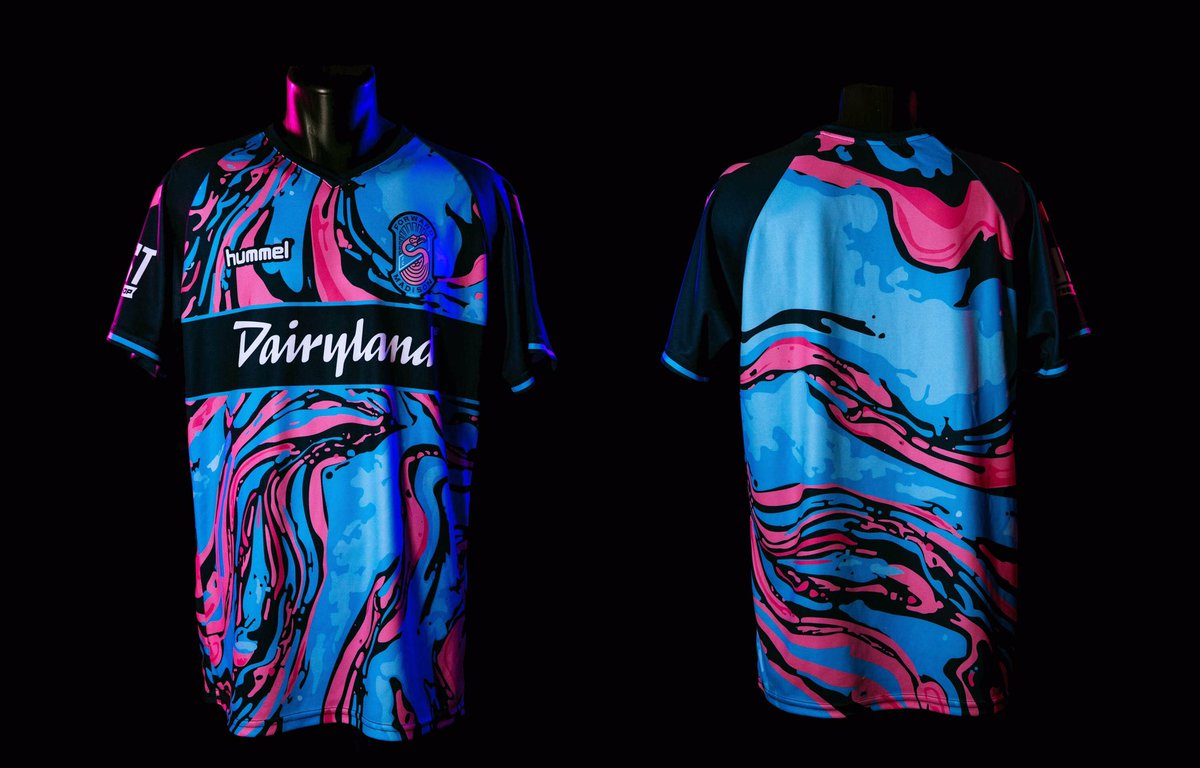 Meanwhile, Wisconsin's Forward Madison FC plays just under Indy Eleven in USL League One. The most curious thing from the outside looking in is their logo of a flamingo. As far as I knew, before speaking to Forward Madison's Director of Brand Kuba Krzyzostaniak, there were no flamingoes in Wisconsin…
Urban Pitch: The new "Drip Kit" looks amazing. But where does the flamingo come from?
Kuba Krzyzostaniak: There was a famous prank at the University of Wisconsin in 1979. The students covered the campus with plastic pink lawn flamingos, and it was a whole thing. The city council eventually adopted it as the city bird. No one in Madison embraced the flamingo as the official mascot — any of the sports teams here — so we thought it was the perfect opportunity to stand out a little bit.
Cassidy Sepnieski, our designer, came up with a design in Fall 2019. At the end of the previous season we worked on the design for the upcoming alternative. We weren't happy with the effects we were getting from the sample, so it really pushed Cassidy. She had seen these techniques online and decided to work with them.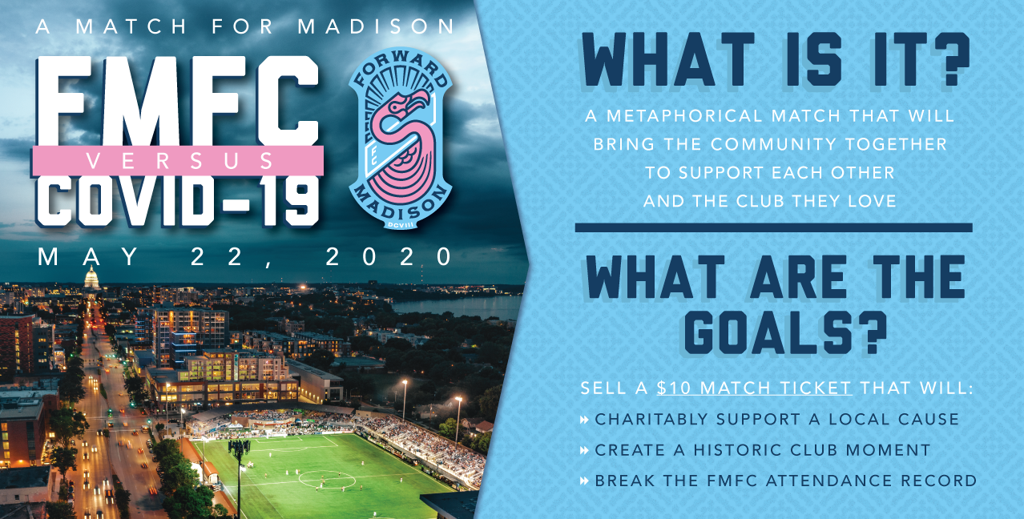 The "Match for Madison" looked like a beautiful initiative by the club during the ongoing pandemic.
We saw similar things done by some lower division teams in Germany who we modeled this off of. We modeled it like our opponent was COVID-19. It was a fun way to promote it. Fans bought tickets for $10, and we will be mailing everyone a commemorative ticket. There will also be a mural, which will have everyone's name on it.
The rest of the money is going to a fund for local restaurants, who are in turn sending meals to local healthcare workers — just to give them one less thing to worry about. We think we're one of the first in the U.S. to be doing it like this.
Is there a restart plan at the moment?
We're waiting to hear from the league. Our operating officer is on the task force at USL, so they are working on what the return to play is going to look like. Today there is every option on the table. We are back to small group training here in Madison, groups of four to five guys at a time, and we sanitize in between sessions. It's a small return to normal and turn in the right direction.
Any upcoming friendlies and final remarks?
FC Augsburg is still interested in coming next year, hopefully next summer. Once the league schedule is figured out, we can hopefully get a few friendlies. Also, we're associated with the Chicago Fire, so we'd love to have them out.
We're just really appreciative of the soccer community and response, it's a special thing to have that type of response in the third division!
Pick up the Forward Madison "Drip Kit" while you still can via their online store. 
Providence City FC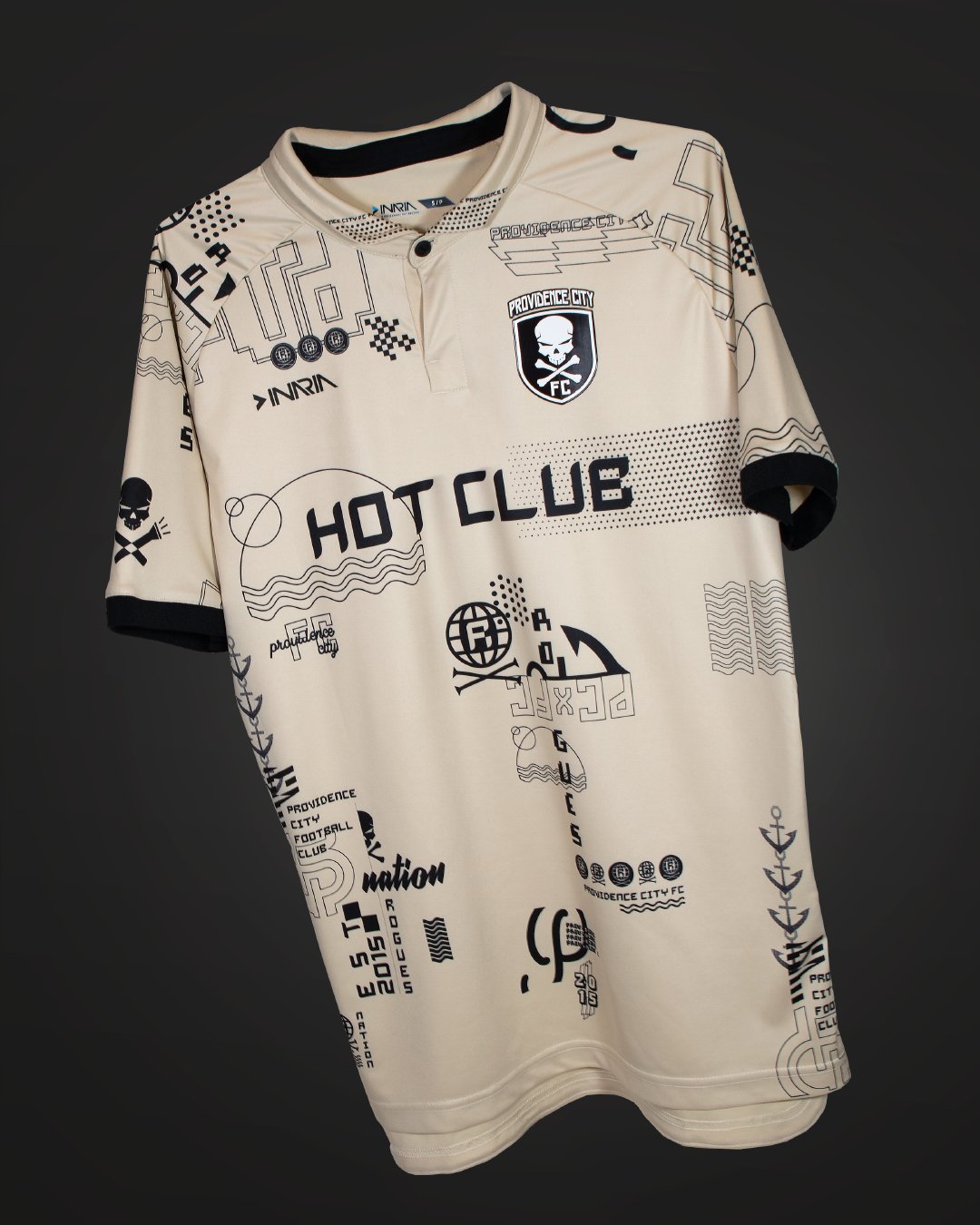 Providence City FC play their games in the first division of the Bay State Soccer League of Massachusetts. They swam up a scene last year with their "HAMR Project" kits, which have sold out (I already asked for selfish reasons), and are now back with the "Good Night Lights" kit, which pays tribute to the nightly ritual where lights flicker for sick children at the Hasbro Children's Hospital. AKA "The Magic Minute," residents and municipal workers shine flashlights and torches to give positive energy — an idea by the hospital's resident cartoonist.
Jason Rego is a jack of all trades for the club he helped found five years ago, and explained their goal to stay afloat with creative sponsorship and marketing. The company behind the shirts is INARIA, who are a boutique brand specializing in custom kits. While Providence City have worked with the brand in the past for their 2018 New Year's Day kits, this installment represents the first in a long-term partnership deal.
Urban Pitch: What was the inspiration behind the new kit release?
Jason Rego: We wanted to have our first drop with INARIA to kick off what's expected from us teaming up going forward. We wanted to start on a clean slate. INARIA's custom capabilities from design to production is unmatched from any other brand teams are using.
Good Night Lights is a great cause for the children at Hasbro Children's Hospital that our sponsor Hot Club partakes in every night.
We have more kits coming with INARIA. This partnership is here to grow for the long term. There's a reason we signed with them.
What are the plans to play moving forward?
We are planning on playing in our normal leagues as they open up. Along with any national amateur cups if they are still going on in 2020, if not in 2021. In 2021 we will try to schedule a few matches against NPSL and USL League One squads.
Shop the "Good Night Lights" kit and more from Providence City FC via their online shop. 
For quite some time now, lower division clubs in North America have been making noise through their highly creative and original kits. Consider supporting these organizations, as they are consistently putting in the extra effort to provide an outlet for their community, filling the emotional gaps that this difficult moment has tried to create.