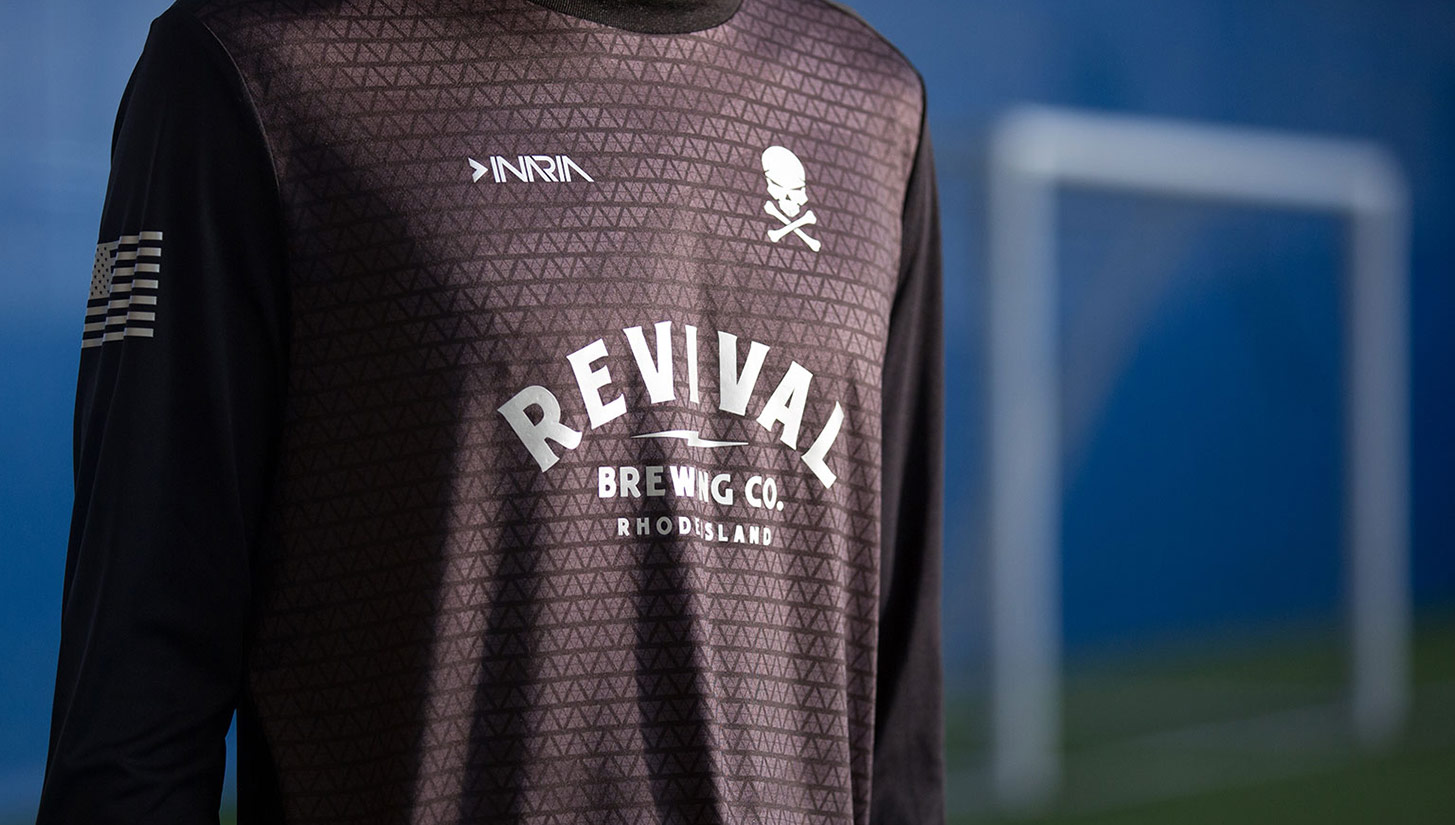 Providence City FC's newest kit in collaboration with INARIA fully displays the power of the Internet. Initiated through a direct message on Instagram, the project was completed six weeks later through INARIA's Kit Closet series. 
The universality of the Internet never ceases to amaze us. It has facilitated countless creative projects that otherwise would have been impossible due to geographical limitations or lack of awareness. So we shouldn't be surprised that the first hot kit release of 2018 began with a simple Instagram DM.
The innovative minds at Providence City FC and INARIA, a Toronto-based soccer apparel and equipment provider, have collaborated through INARIA's Kit Closet to create an original jersey inspired by the ubiquitous Times Square New Year's ball.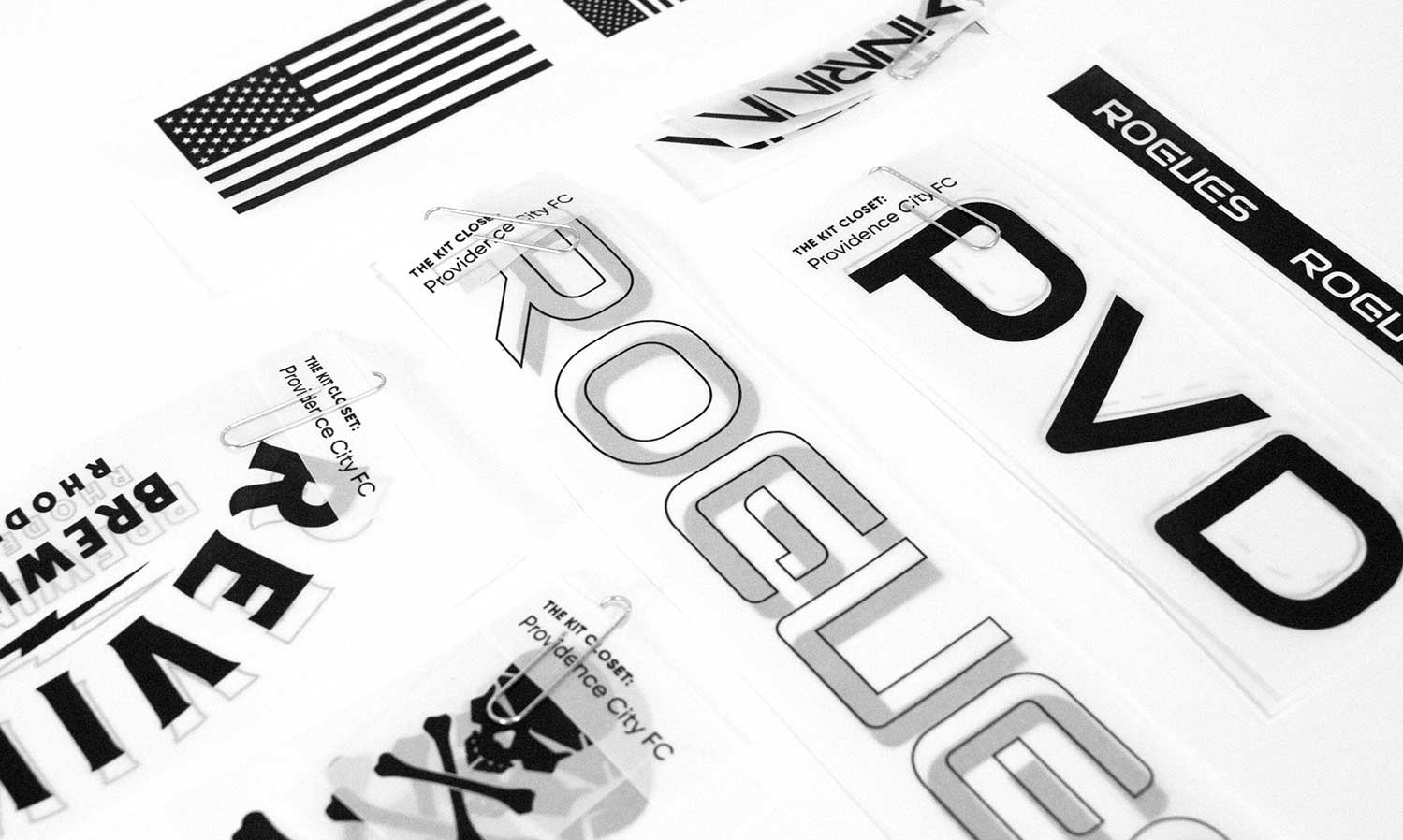 The Kit Closet is INARIA's passion project, providing a glimpse into the design process of special edition bespoke kits, ranging from a Pennywise the Clown Halloween kit to a Spongebob Squarepants kit for the New York Cosmos of the NASL.
While many collaborations of this nature are a product of time-consuming back-and-forth negotiating and brainstorming, this one was much more straightforward. Upon seeing INARIA's Kit Closet project on Instagram, Providence City FC slid into INARIA's DMs regarding a possible partnership. The two sides instantly harmonized and within six weeks they had a finished product.
"INARIA has been the most dynamic team we have worked with — in all aspects from design, communication, creativity, and adaptability," Providence City FC co-founder Jason Rego said. "We had a short time frame to execute this project. Without the passion and drive of INARIA's team it would not have been possible."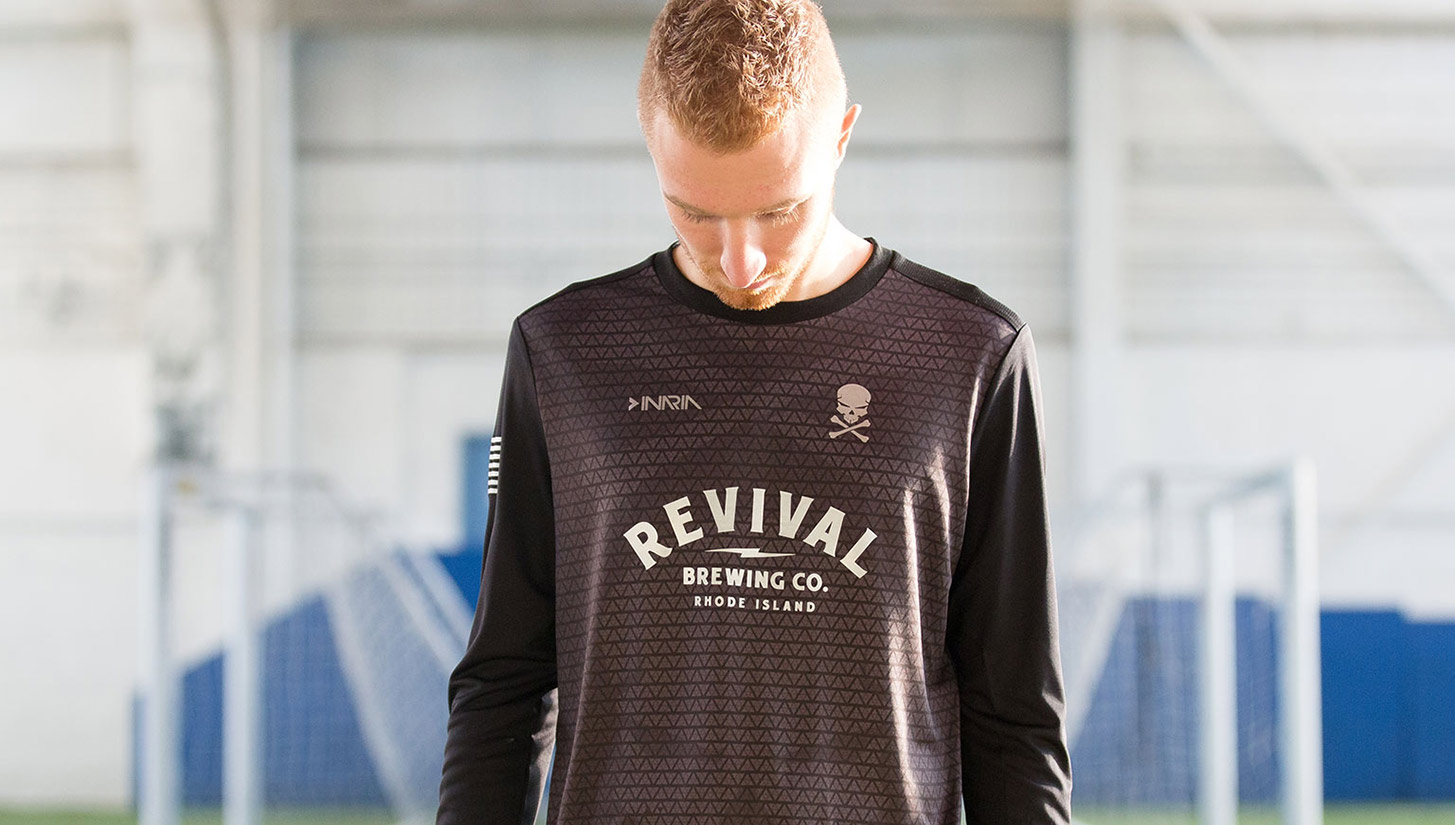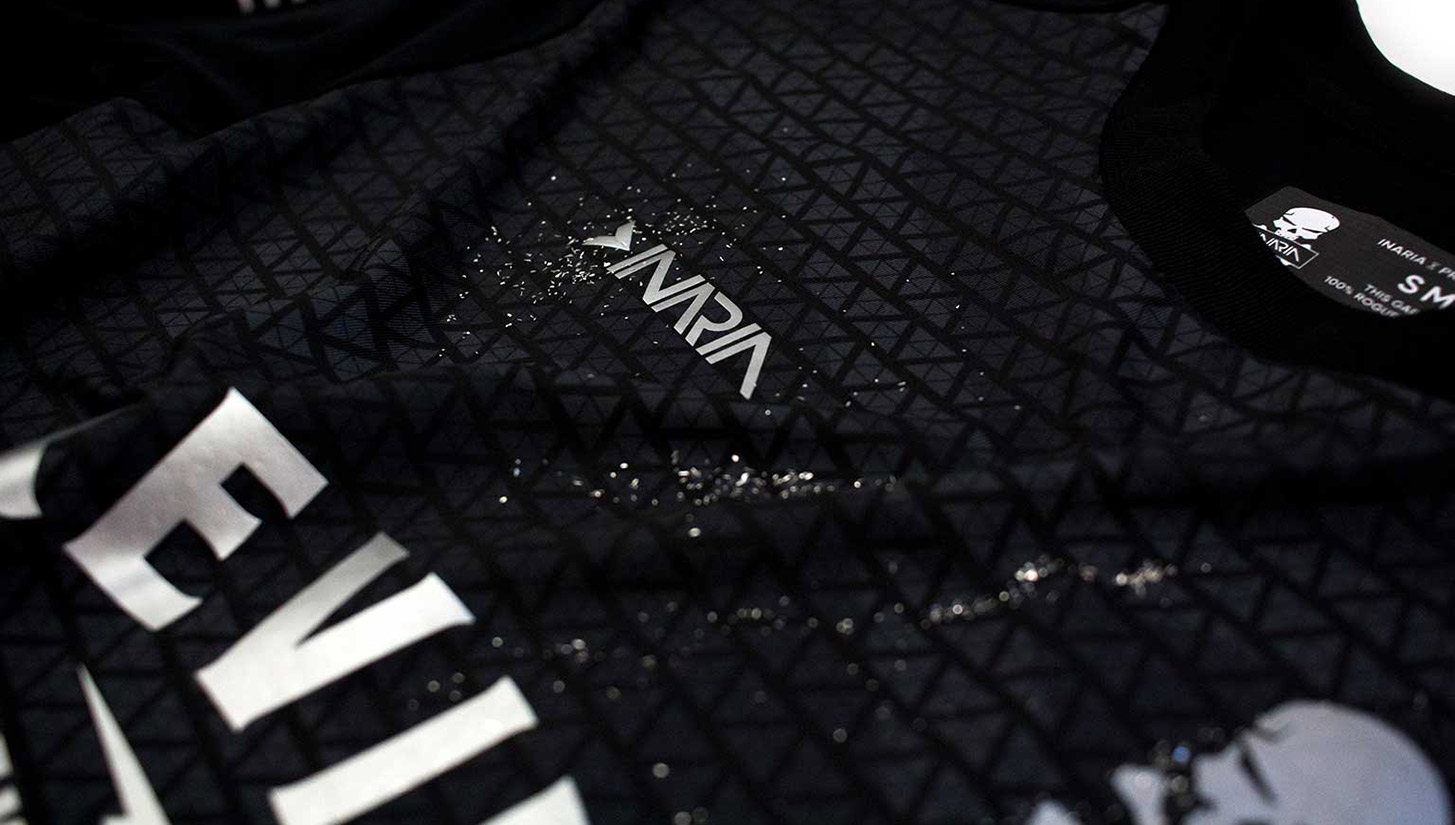 Revealed on New Year's Day, this edition of the project revolves around a New Year's theme, with the kit's subtle yet eye-catching design featuring a multi-triangle pattern reminiscent of the New Year's ball. Additional features include silver accents that pop against the kit's predominantly black makeup, and a translucent Rouges skull lurking on the jersey's front.
Of course, the Rogues had to represent their city of Providence, adding a local sponsor in Revival Brewing Co., whose creative mindset jells with the FC on top of being one of Providence's fastest-growing craft breweries. Silver "PVD" lettering under the jersey's number and "WE ARE PVD" on the sleeves further harken back to the team's city-centric identity.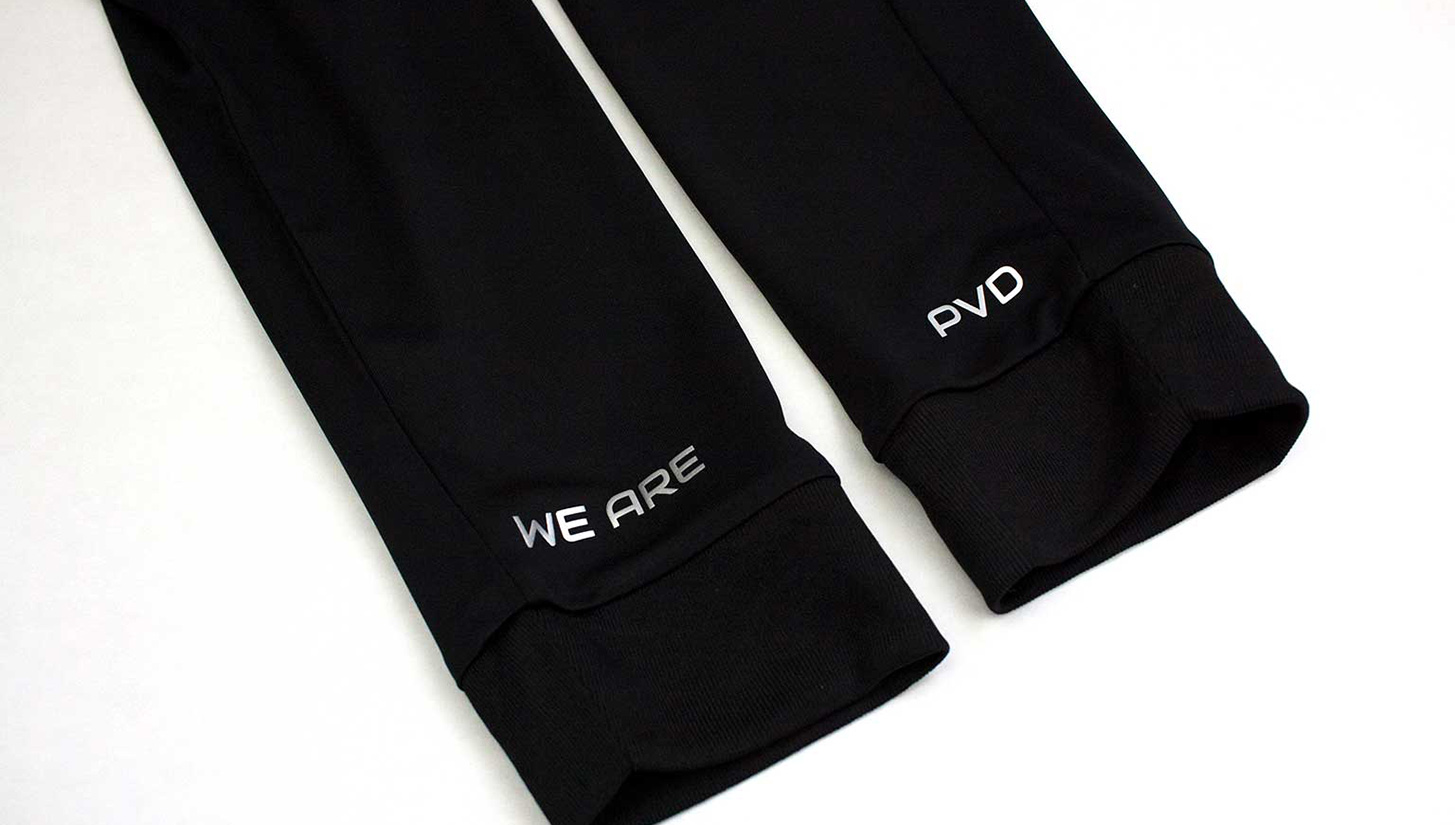 As seen with the rise of concept kit design, platforms like Instagram and other social networking mediums have become an increasingly effective way for designers to showcase their portfolios, allowing grassroots organizations like Providence City FC to connect with them and create brilliant kits. According to Rego, this should be an effective formula for pro teams as well.
"I don't know why professional teams don't take advantage and reach out to artists," Rego said. "Instagram can act as a portfolio for graphic design, so why not give it a look."
However, while Providence City FC occasionally looks to what people are designing online, they'd prefer not to get too caught up with the digital landscape and instead look to their surroundings for ideas — staying true to their Rouges identity.
"For us, we love to see what people are creating but try not to look for too long," Rego said. "It is nice to find inspiration and ideas elsewhere like walking through the city." 
Regardless of where the inspiration was found, the collaboration gives the Rogues a strong start to 2018, and while the blizzard-struck city of Providence could use some literal heat, they'll have to settle for the metaphorical version in the form of these kits for the time being.
This kit will be available for pre-order soon. Stay up to date with Providence City FC and INARIA on Twitter for more updates.