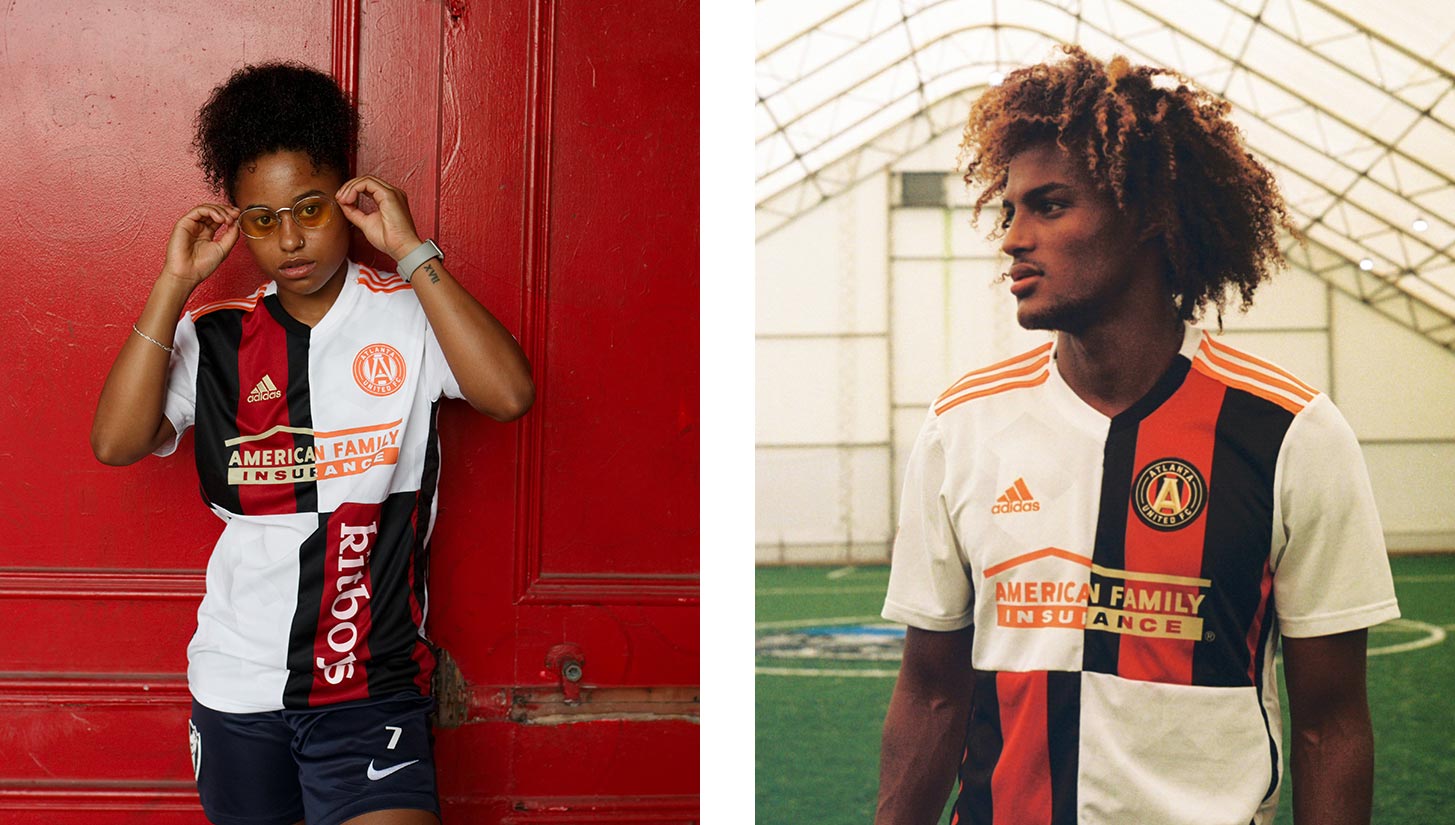 Looking to bring an increased appreciation of global football culture to the United States, Kitboys Club is a diverse group of talented creatives that are united by their undying passion for the artistic nature of the beautiful game. 
One of the United States' most vibrant and dynamic cities, Atlanta has long been a well-known cultural hub that has birthed some of the most notable artists in the past century. Though it is synonymous with hip-hop, the city also has a prospering soccer community, in fact quite possibly the strongest the U.S. has to offer. MLS side Atlanta United has by far led the league in attendance since its first season in 2017, and its average turnout of 51,291 so far in 2018 would rank amongst the top 10 in the English Premier League and top five in Spain's La Liga.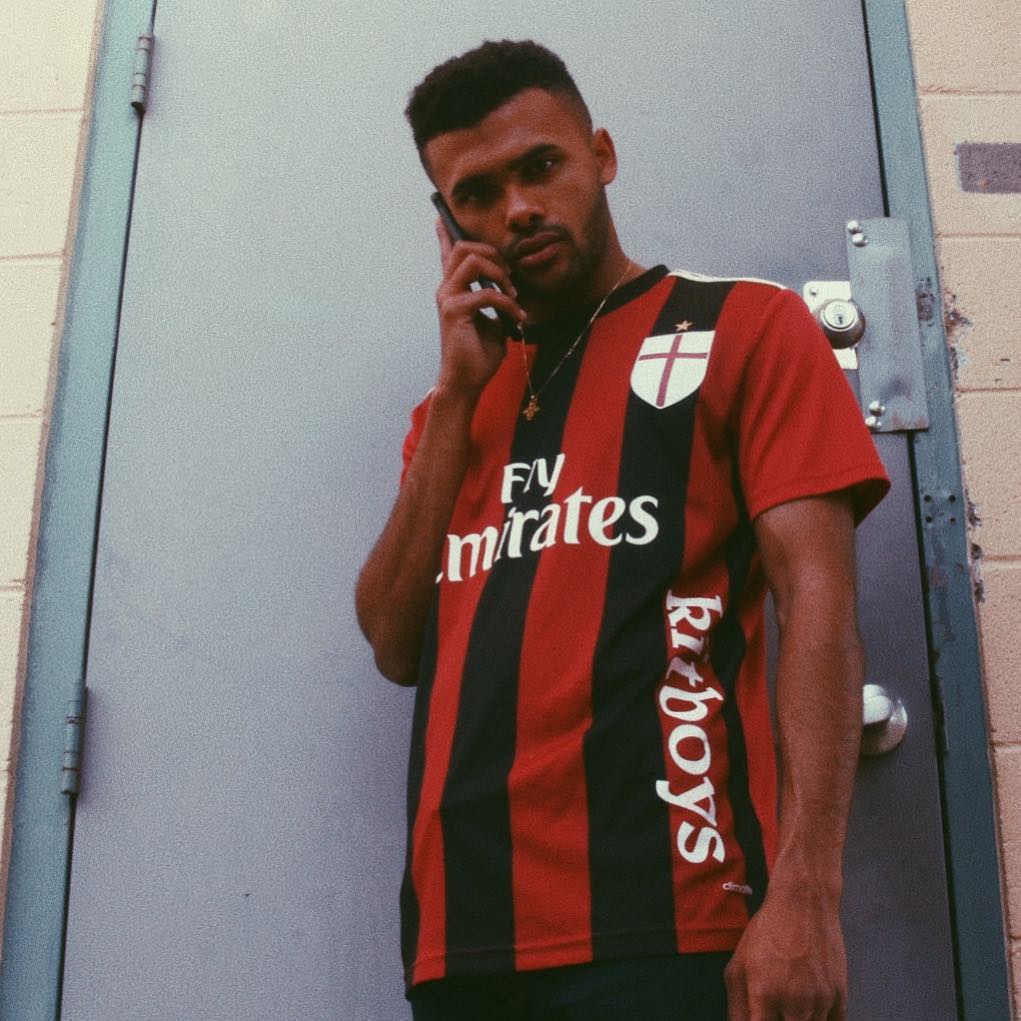 Adding to this passionate community is Kitboys Club, a collective that aims to turn the city's (and in turn the rest of the country's) unwavering support for its team into an appreciation for the culture that goes beyond the sport itself.
"Atlanta culture has always been vibrant on the root level, especially toward the urban youth," said Kitboys Creative Director Sekou Thornell. "But since we got a professional team, everything completely flipped and changed around. It was exciting. Atlanta is a hub for passionate fans. They kind of became attached to the team, not the game itself. It's more of an event people go to, and not everyone that's present knows the game. With Kitboys, we wanted to take the underground football culture and fuse that with urban culture and sport, and propel the game forward in any way we can."
Thornell, a recent graduate of Clayton State University where he played soccer, was known to his teammates as "kitboy" due to his affinity for rocking jerseys on a daily basis. He began to identify himself with the term, and in November 2017 he and a group of childhood friends decided to take it one step further, turning kitboy from personal identity to creative outlet, thus establishing Kitboys Club.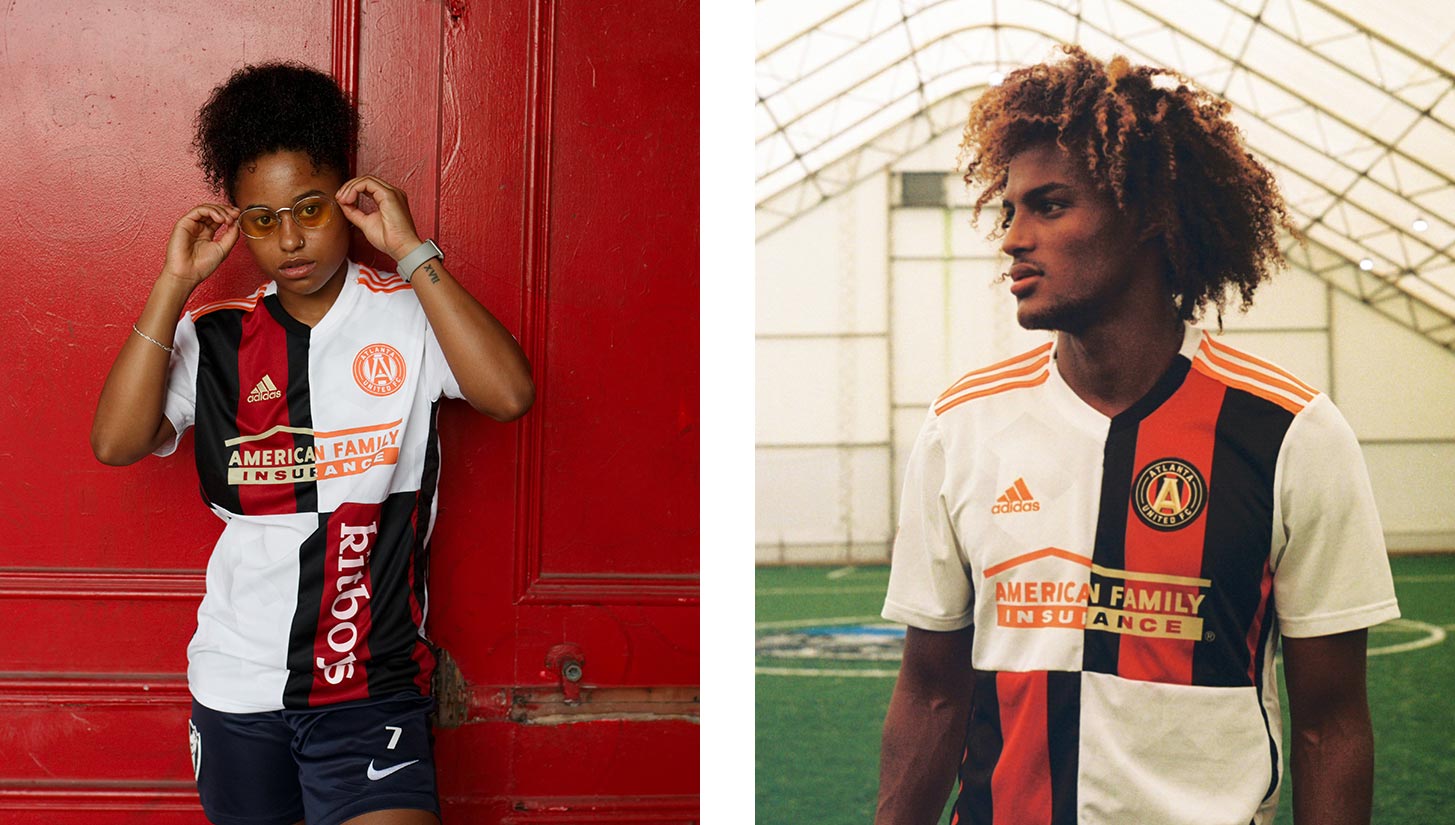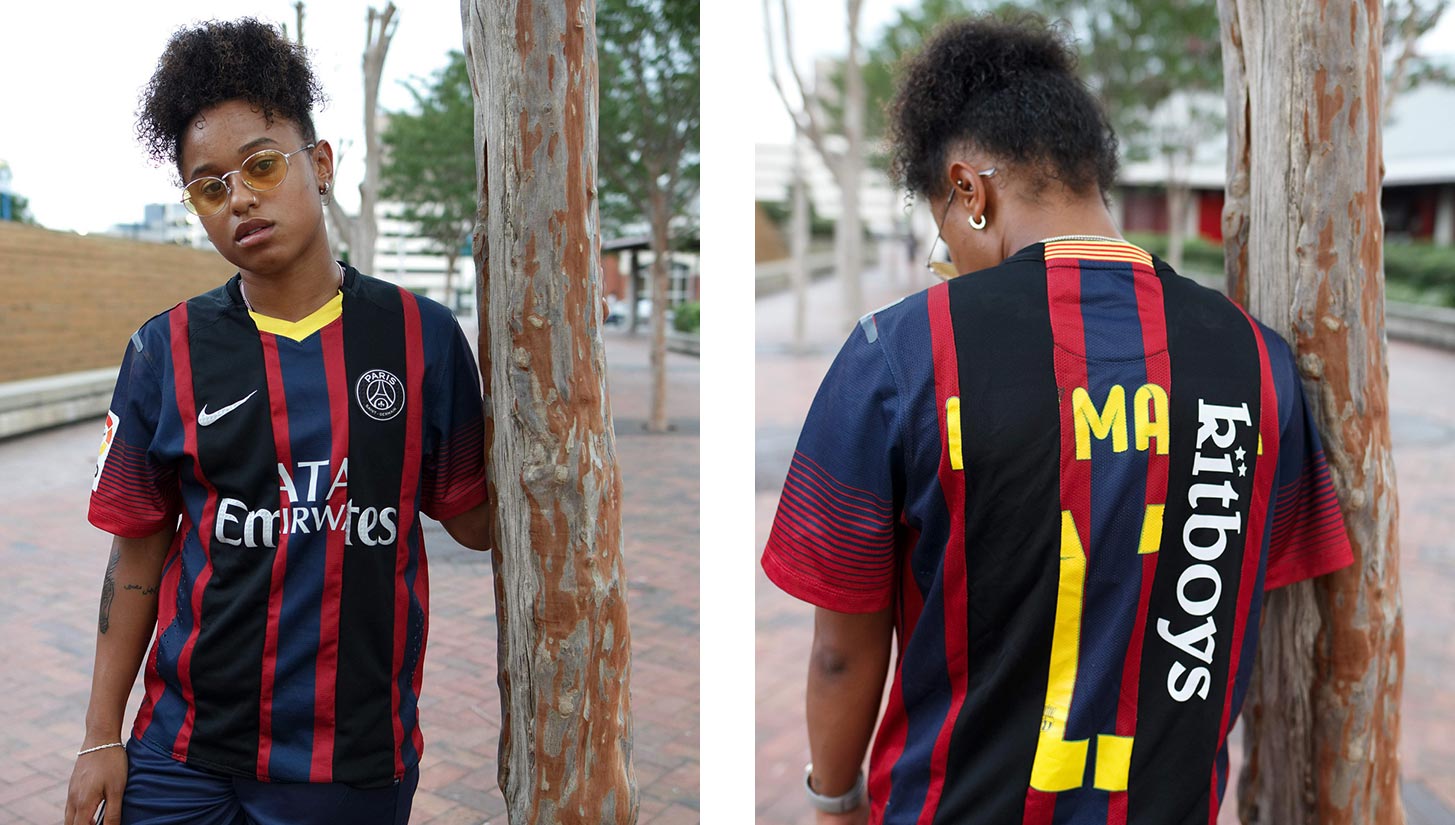 The club has generated a buzz through their unique kit mashups, with the most recent Atlanta United home/away and Neymar Barcelona/PSG jerseys selling out almost instantly. However, Kitboys Club is more than just a fashion label, with members versed in web design, tech, videography, and music, each using their talents to expose the culture behind the game to Americans in as many ways as possible. Ten members strong, the diverse group grew up playing soccer together in Atlanta, with similar tastes in music, fashion, and art bringing them closer together.
"We built a lot of chemistry hanging out together," Thornell said. "We all had urban connections — everyone loves underground hip-hop — as well as artistic sides, whether it was graffiti, pastels, finger paint, or things like that."
Apart from getting to know each other by hanging out off of the pitch, Thornell noted that they got an even better understanding of their differing cultures during the time spent playing together on the pitch, something that the beautiful game has an uncanny way of doing.
"Through sports, you get a deeper understanding of other people's culture," Thornell said. "Two of the guys I grew up playing with are Bosnian, and now I have a complete understanding of their perspective and worldview, and that's just through sport. That's not even through conversations. There's such a deep level of understanding that soccer has globally. That can bridge gaps."
That bridge-gapping power is exactly what Kitboys Club aims to spread throughout the country, positioning themselves amongst collectives like Guerrilla FC, Tens Club, and Nowhere FC at the forefront of American soccer culture.
Inspired by the play of the 2002 World Cup Champion Brazilian national team and Nike's legendary "Joga Bonito" ad campaign, Thornell always had a creative flair to his game, and he has transferred it into his work with Kitboys Club. He says the concept of collage-style mashup jerseys was originally inspired by a photo of a fan wearing a half-Messi, half-Ronaldo kit. Realizing he could use the jersey as a blank canvas to spread a message, he got his hands on some samples and began to master the craft of cutting and sewing them together.
While the message on the Neymar Barcelona/PSG kit may be obvious, the Atlanta United one is a bit more obscure.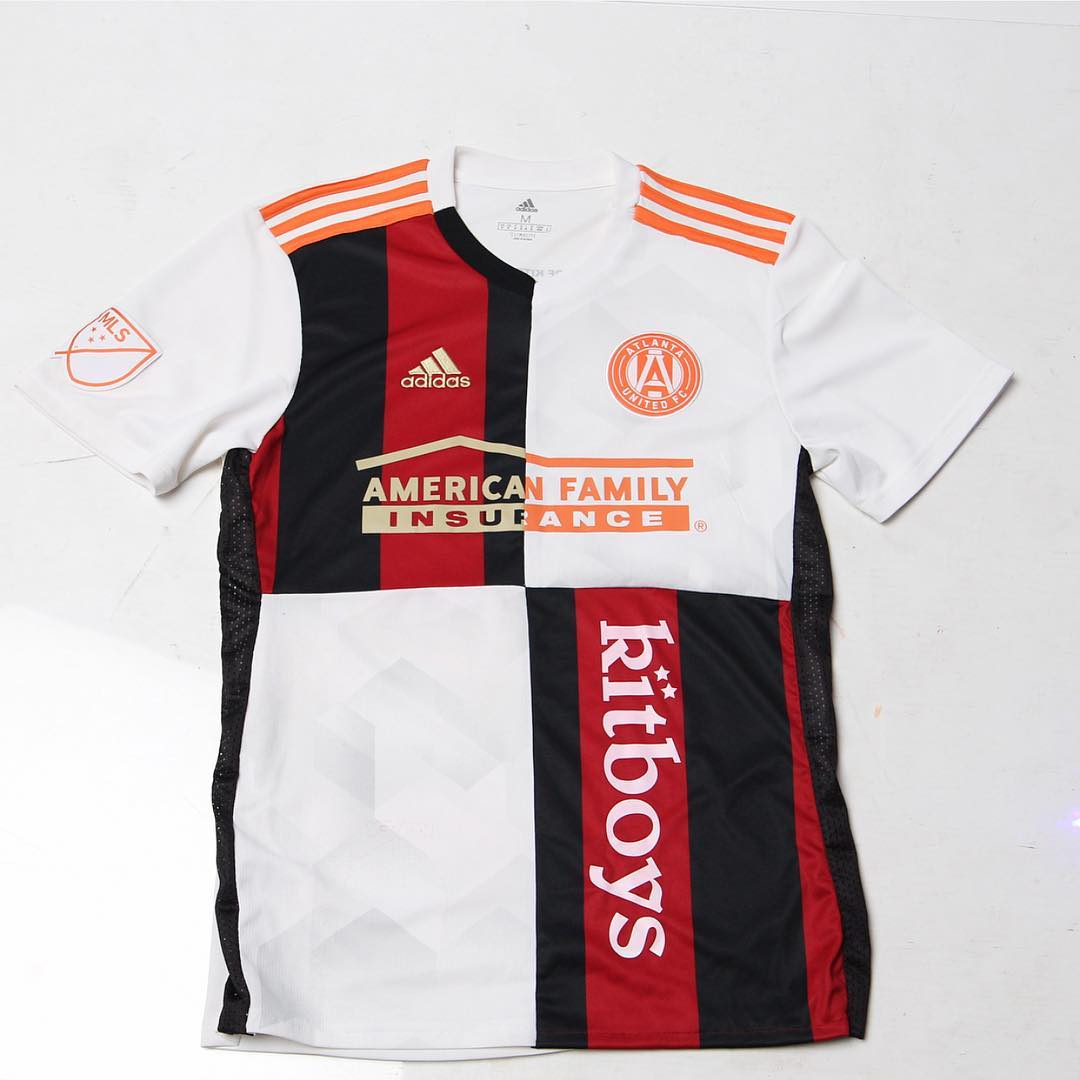 "I wanted to do one for the city," Thornell said. "It has been influencing us and a lot of other people, so I wanted to try one for the city. Ultimately I wanted to connect the fact that I grew up playing here, and that there's a deep-rooted culture in the game that a lot of people don't understand. The whole concept of reconstructing the kit was to build a bridge between the upper and lower echelons of soccer. The home kit is the one that everyone knows about, the one that everyone associates with. But there's almost these away qualities that (represent the culture) and tie everything together too."
The home-away dichotomy paralleled with the sport at face value versus its underlying culture is an incredibly brilliant pairing, making not only for a strikingly unique kit, but one that aligns with the club's mission.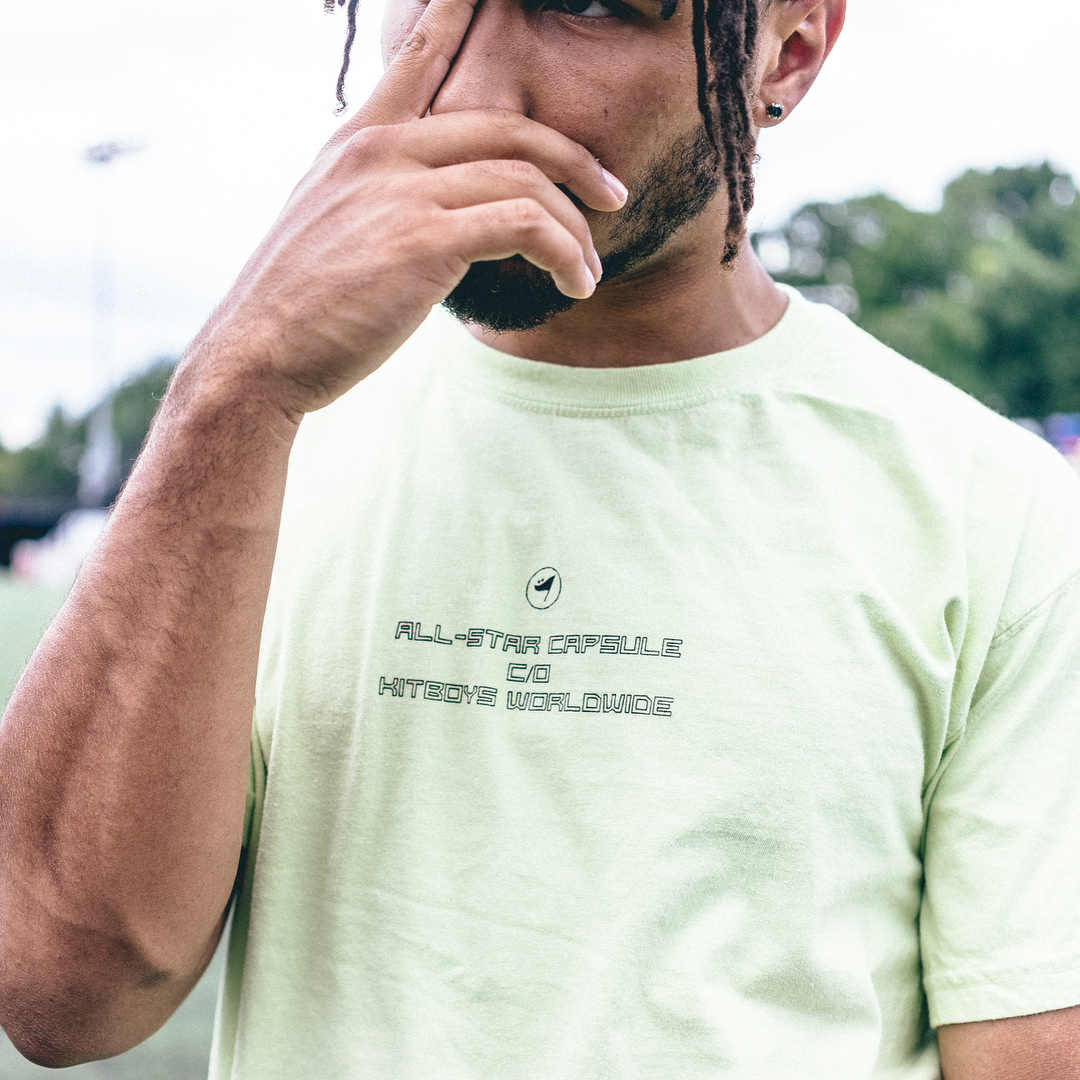 Not even a year into its existence, Kitboys Club has a ton of momentum thanks to the talent level of its team, and it has no intentions of slowing down any time soon. In addition to their recent MLS All-Star Game capsule, they intend on releasing more jerseys, videos, and music while pushing to engrain soccer culture into American culture.
Their well-rounded skills prevent them from becoming pigeonholed, making their future bright yet ambiguous. What we can predict, however, is that Kitboys Club is a crew to keep an eye on.
You can shop the entire Kitboys Club collection online, and make sure to follow them on Instagram to keep up with their latest moves.