Recently launched Saltair FC is already making waves in American soccer culture. Seen on the likes of The Cooligans' Christian Polanco and rumored to be a topic of discussion amongst reporters at the Salt Lake Tribune, we take a closer look at what America's newest 'club' is all about. 
They say imitation is the sincerest form of flattery, which couldn't be more true for Saltair FC founder Andy Muñoz. A producer on the RSL Show podcast, Muñoz fell in love with faux club Asbury Park FC after seeing Real Salt Lake color commentator Brian Dunseth donning one of their shirts.
"I ended up buying an Asbury Park hat, t-shirt, and sweatshirt," Muñoz said. "After a weekend I had realized, 'Man, I just spent $150 on merchandise for a club that doesn't exist.'"
For Muñoz there was one problem though — he couldn't really relate to something that wasn't necessarily in his neck of the woods. Instead, he wanted something similar, but based in the Midwest and West Coast. The idea was formed, but he needed a name.
"I tried to get inspired by what I could identify here in Salt Lake City and Utah where I could really cement the fake club into it," Muñoz explained.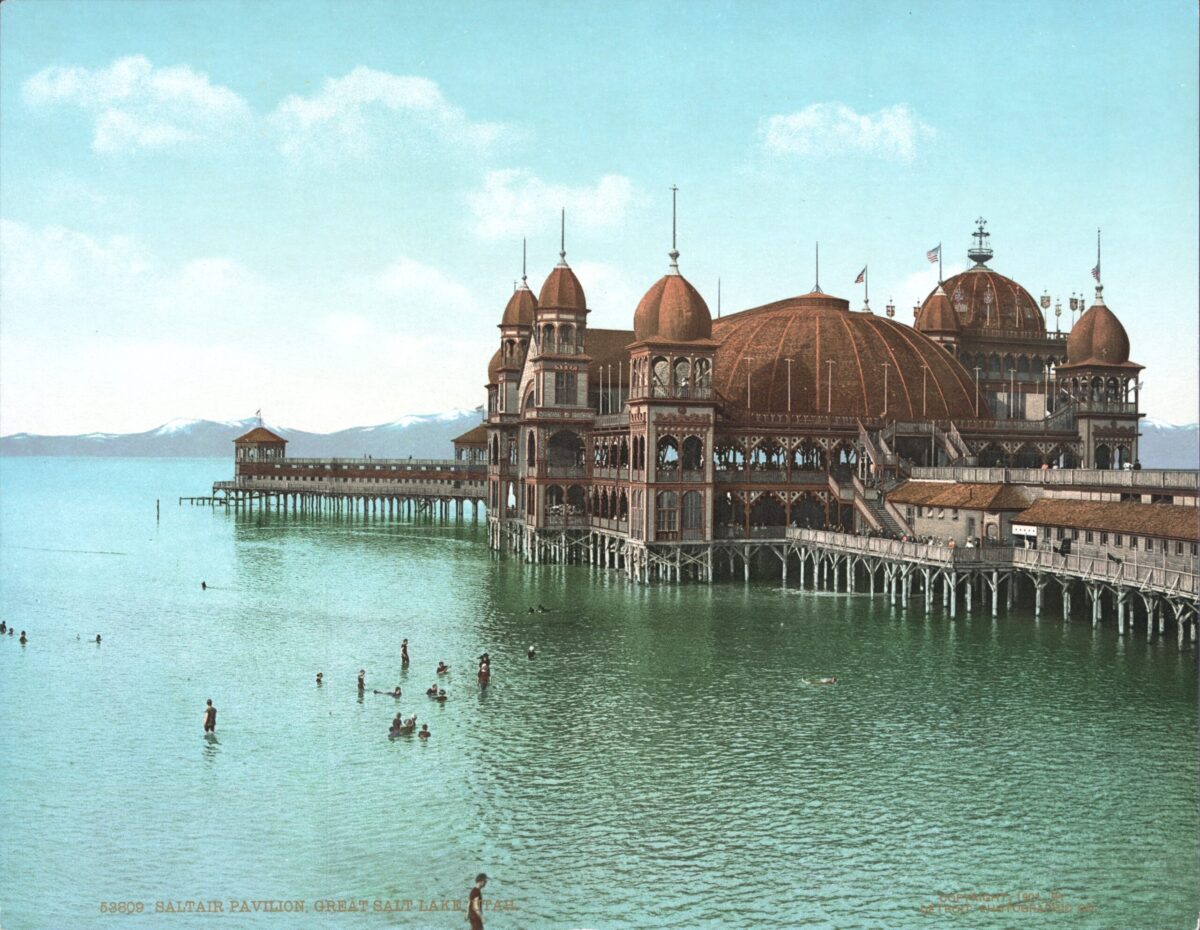 He soon found the perfect subject in the Saltair, a destination resort on the Great Salt Lake similar to Coney Island and other East Coast boardwalk amusement parks. At its peak, the resort attracted 500,000 tourists annually from all over the country.
The Saltair has an almost mythical history to it. Built in 1893, it was originally just an amusement park. Unfortunately it's been the victim of fires throughout its history, the first of which occurred in 1925. Updated with the world's largest dance floor at the time, the Saltair II quickly reopened. However, the Great Depression prevented the resort from ever returning to its former glory. Another fire in 1931 and the lake water receding in 1933 didn't help its cause either.
The resort closed its doors for good in 1958, and while there were several attempts to revive it, arson fires in 1967 and 1970 stymied any progress. In the years since closing, the Saltair has occasionally appeared in pop culture, most famously in the 1962 cult horror film Carnival of Souls. After some relatively quiet years, the Saltair III was built in 1981, no longer a lavish resort but now a concert venue that has hosted everyone from George Clinton to Kesha.
The Saltair's ubiquity in Salt Lake City paired with its bizarre past make it the perfect talisman for Muñoz's club. Its slogan, "The Club History Forgot," is particularly fitting. With all of the commotion and controversy endured by the Saltair, who's to say it didn't field its own football club? Building on the Saltair's fabled past, Muñoz recently called upon his supporters to craft the club's history via Twitter thread.
Saltair FC is being interviewed by a soccer publication tomorrow- what club facts should we share?

— Saltair FC 🌊 (@SaltairFC) March 10, 2020
With the idea behind the club rapidly gaining momentum, Muñoz now needed to execute the concept. Soccer has been a passion of his since his childhood, and he even has a pro footballer in his bloodline — his great uncle had a brief stint with Liga MX side Chivas Guadalajara in the late '40s. But a career on the pitch wasn't his destiny.
While he played growing up, he became a more creative type. He initially looked to commission a third party to design Saltair FC's logo, but after receiving a handful of lame mockups with soccer balls in them, he took matters into his own hands. (Please refer to this story for our feelings on crests with soccer balls.)

Thanks to Muñoz, Saltair FC's crest is an instant classic. The numbers 19 and 25 appear on either side of the logo, referring to the year of the "club's" "founding." The inside of the logo features the iconic domed pavilions of the Saltair on fire, with the yellow wave caps of the Great Salt Lake in the foreground.
In March, Muñoz took pre-orders on Saltair FC's first kit, and it's a banger. Munoz linked up with Icarus FC founder Robert Smukler to help him create and produce it. Dubbed the 1925 kit, the torso of the shirt features a checkered pattern with gold details sprinkled in. A button-down collar serves as a throwback to the vintage era of kits.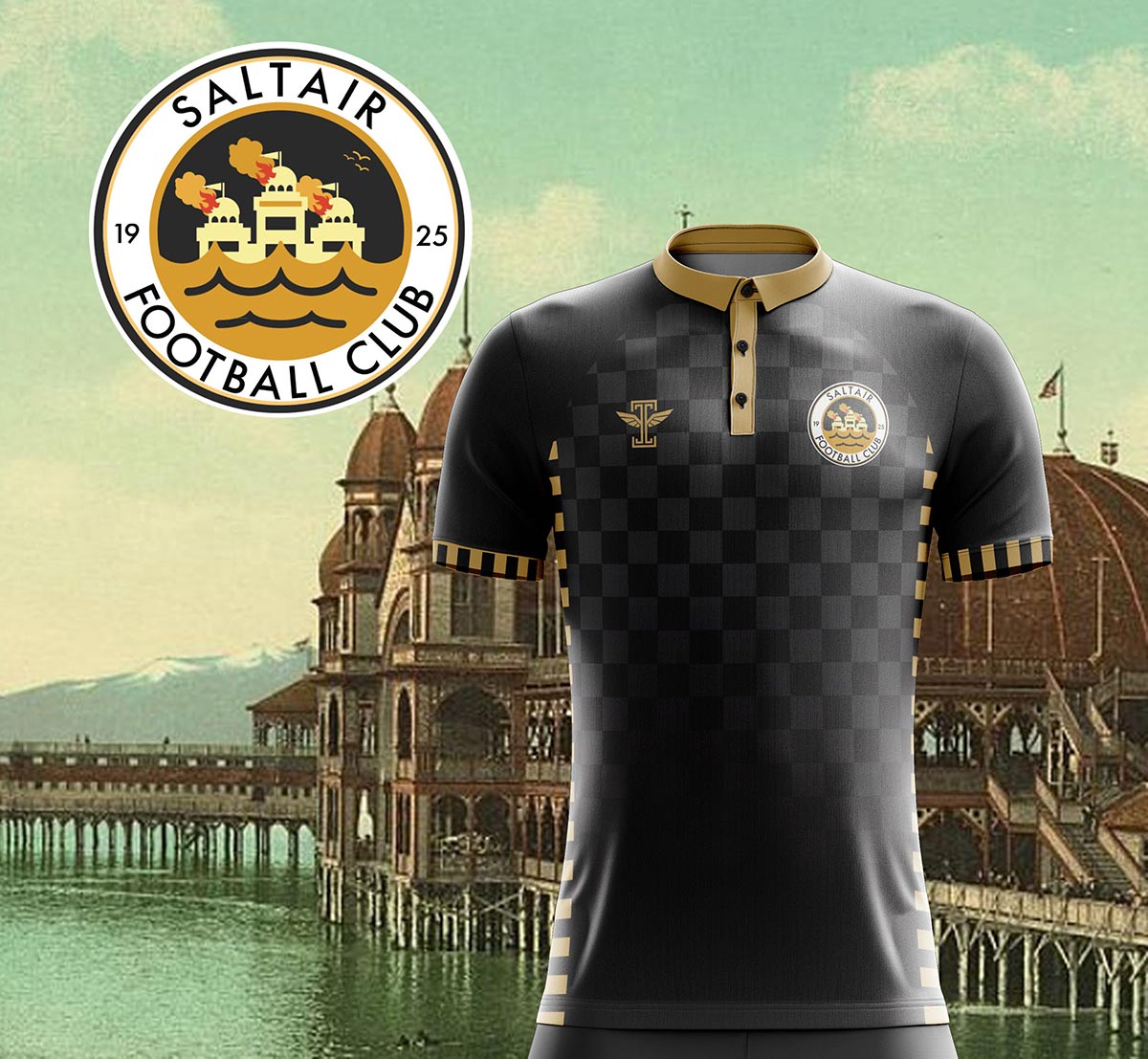 "We chose charcoal colors on the kit because we like the symbolism of burnt wood for the Saltair being on fire," Munoz said. "And then we chose the gold as well to add a little bit of an elegance to it."
So far the response to the kit from Saltair FC supporters has been overwhelming, with Muñoz reporting they exceeded the order minimum by at least 350 percent. Other items in the club's shop include stickers and t-shirts featuring the club's motto "Try To Sink." Since going live in February, the shop has received orders from Oregon, New York, Kentucky, California, Arizona, Idaho, and even Italy. Saltair FC is international now, so cop your gear soon so you can say you were one of the original supporters.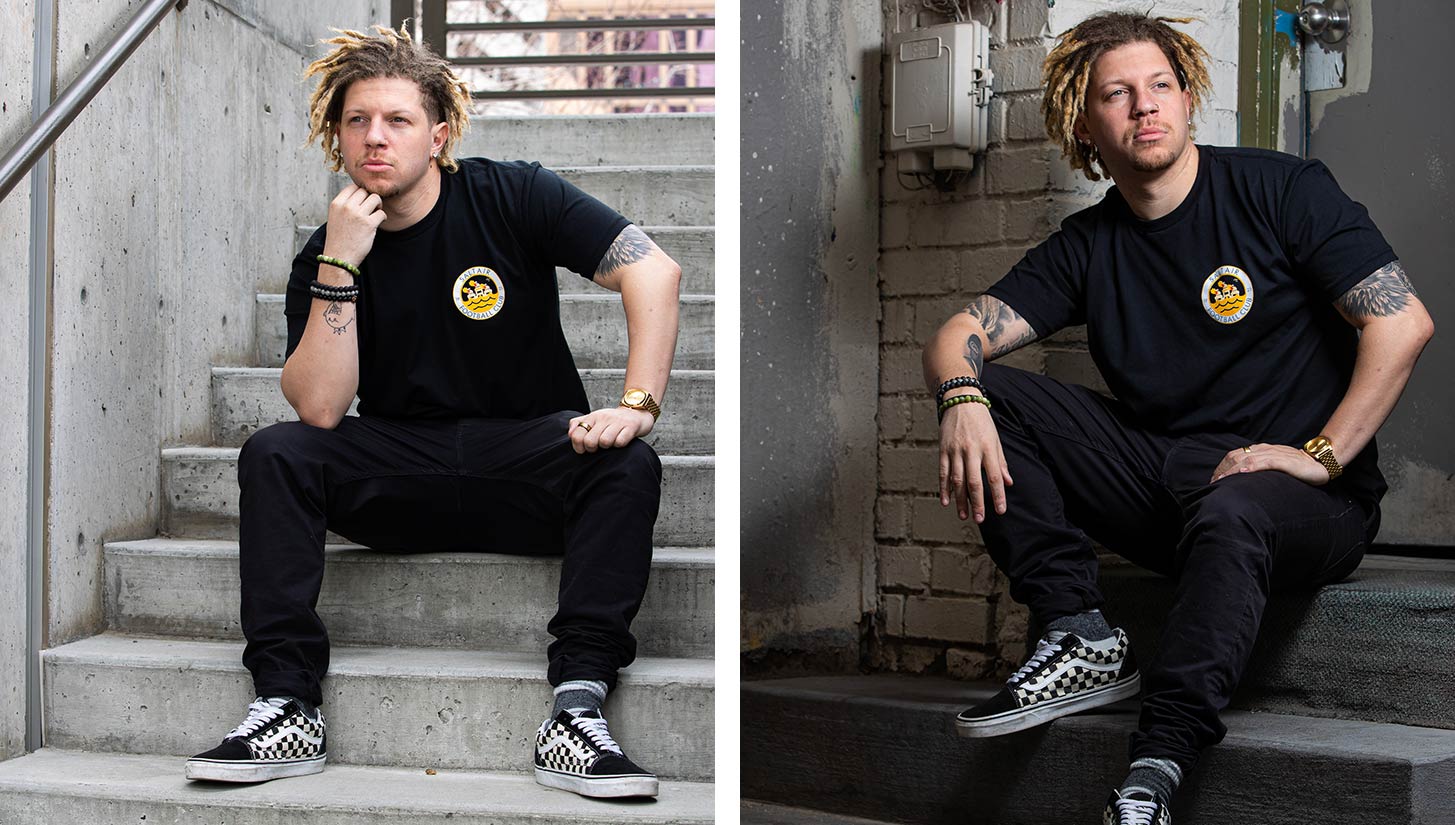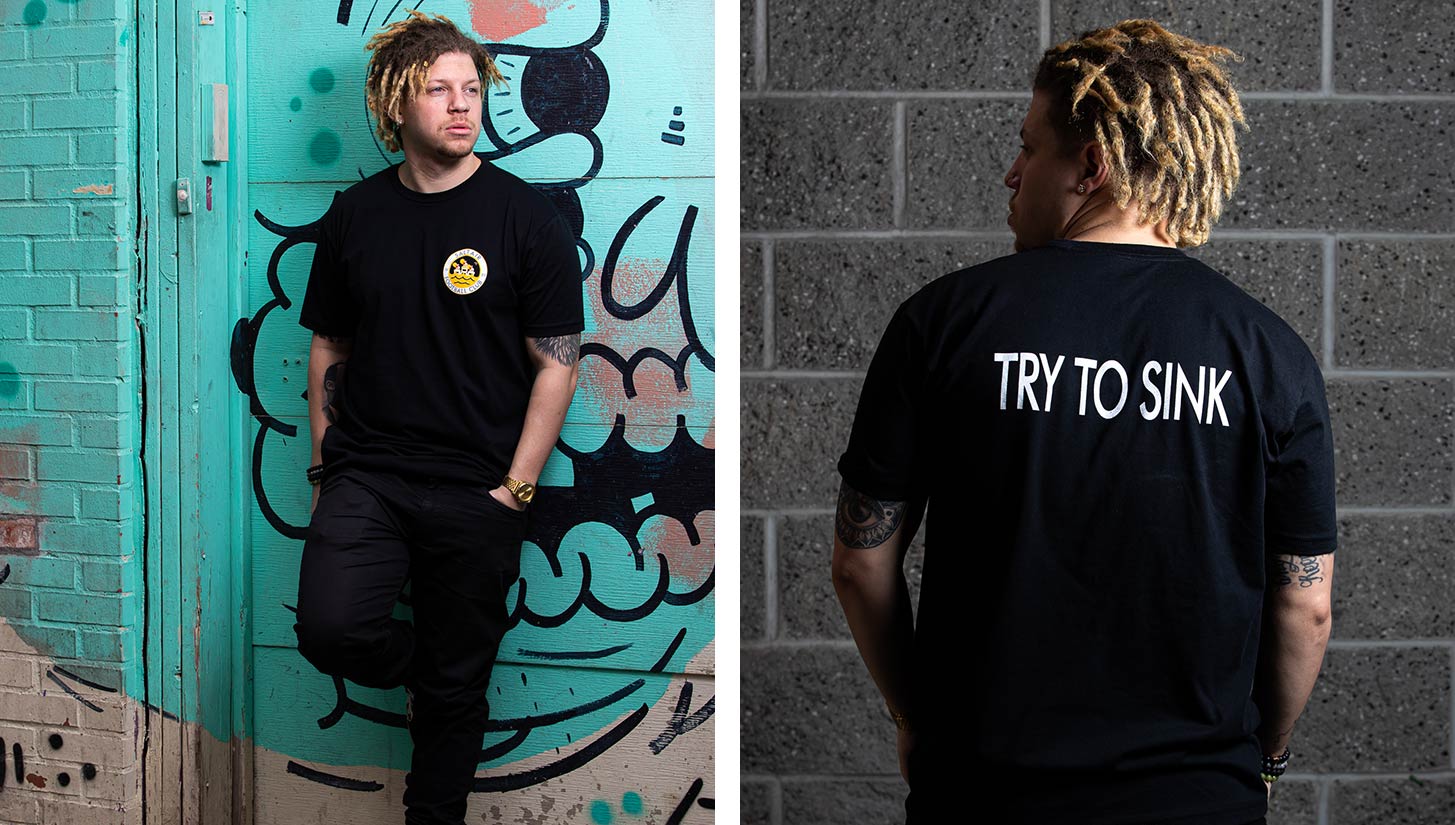 All photos courtesy of Saltair FC. Be sure to follow Saltair FC on Twitter and shop their merch line via their online store.