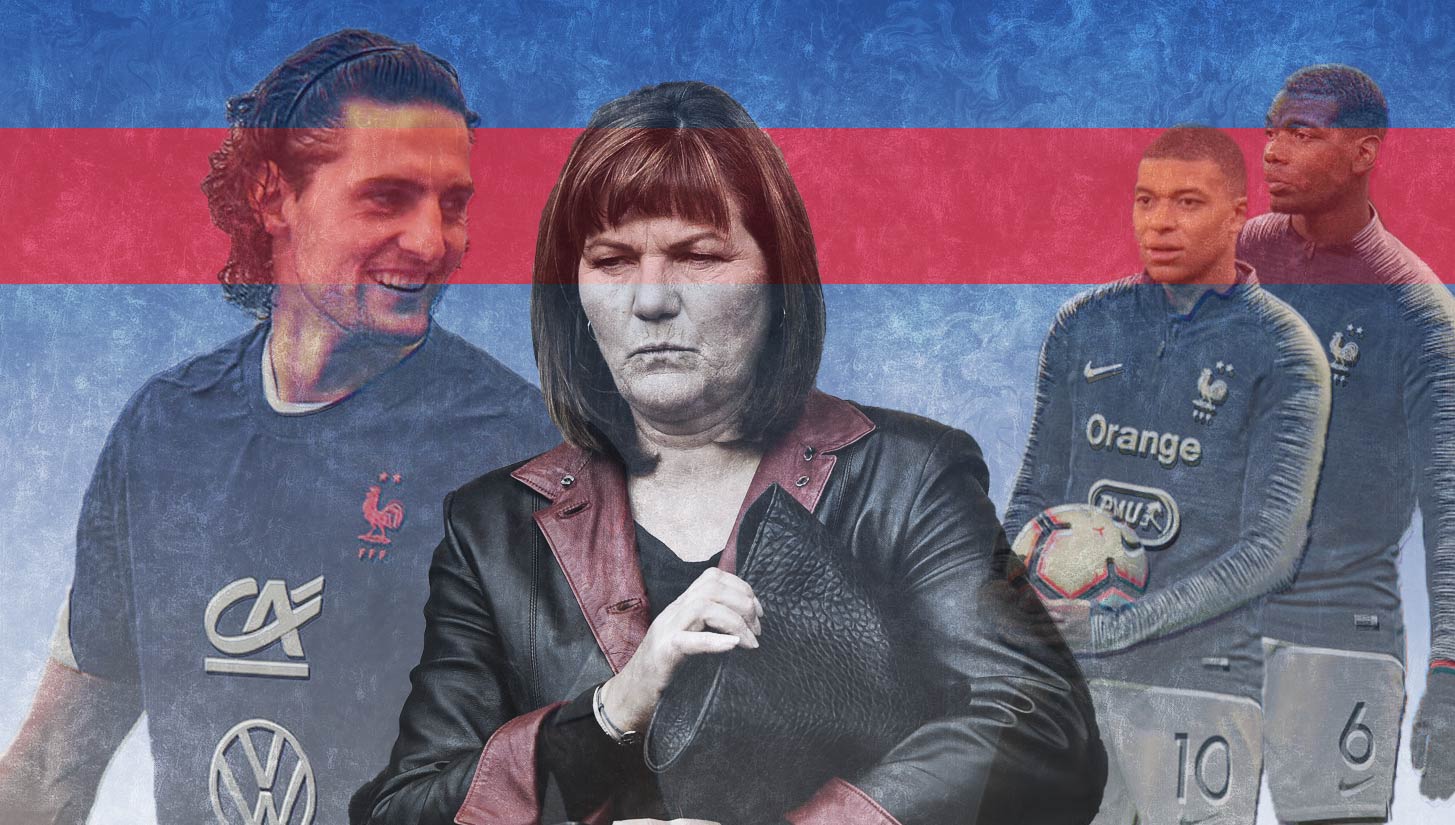 One of the surprise stories coming out from EURO 2020 is the report of the contentious behavior by Veronique Rabiot, the mother of France midfielder Adrien Rabiot, towards other players' family members during the national team's quarterfinals loss to Switzerland. Family members of Kylian Mbappe and Paul Pogba were the primary targets of her anger and rebuke.
Many of us are all too familiar with the unfortunately common scenario of nightmare parents in sports. It can even be presumed that the majority of these incidences probably stem from a good place. Perhaps unintentional, it is likely attributed to a parent's desire to look out for the well being and secure the best possible scenario for their child.
During France's loss to Switzerland and shock exit from EURO 2020, it was reported that Veronique Rabiot clashed with Paul Pogba's family after shouting at him for losing the ball which led to Switzerland's third goal. She then confronted Pogba's mother Fayza Lamari, and engaged in a verbal spat.
This prompted a strong reaction from Pogba's relatives, who did not take kindly to the undue criticism. The player's brothers responded to her by shouting back during the exchange. The confrontation may have originated from earlier in the match when Pogba's family members reacted loudly and negatively to some of Adrien Rabiot's mistakes. The incident had security officers stepping in to request that everyone calm down for the remainder of the match.
The argument in the stands was oddly similar to the on-field argument that broke out between Rabiot and Pogba after Switzerland's tying goal in the 90th minute. Rabiot showed frustration towards Pogba for giving up France's possession and the two had to be broken up by head coach Didier Deschamps.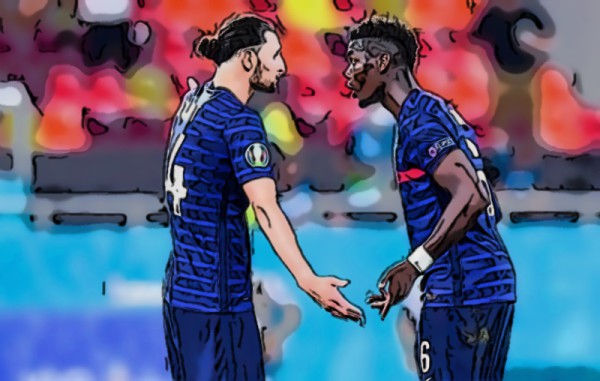 After Mbappe's missed penalty kick, television footage caught Veronique Rabiot now directing harsh words to Mbappe's father, Wilfried. It is believed she approached him while criticizing his son's penalty and accusing him of arrogance.
According to News24, she told him, "It is embarrassing how he struck that, for a player of his level. He hit it too lightly. I hope you are going to scold him because he is too arrogant."
Sources said that the tension in the stands was intense and that the exchanges occurred in full view of other players' families as well as Deschamps' relatives. The tense exchange was said to have lasted for about 20 minutes.
It should be noted that Mrs. Rabiot has acted as her son's agent for a significant part of his career. It was only until recently in 2019 that their agreement ended after Rabiot's move to Barcelona fell through. According to sources, one of the reasons for the failed transfer was his mother's effort to increase the signing fee which was already at €10 million.
Veronique Rabiot has earned a reputation for being difficult along with confrontational behavior. There have been previously cited stories of her having clashed with various parties.
In 2014, security was called when she waited in the parking lot to confront Paris Saint-Germain manager Laurent Blanc for placing her son on the reserve team. As her son's agent, she threatened legal action over the incident. She later contested and won the non-payment of a bonus compensation after he left for Juventus.
Another incident involved her requesting to join PSG in their mid-season tour in Doha and pay for her air fare when family members were not allowed. When her request was denied by team executives, she wrote to the team's general manager that her son would not attend the tour and asked to be sold during the transfer window.
In 2019, Rabiot was suspended by PSG for going to a nightclub after a 3–1 loss to Manchester United which knocked them out of the Champions League, and for liking Patrice Evra's Instagram post celebrating United's win. Mrs. Rabiot accused PSG chairman and CEO Nasser Al-Khelaifi of marginalizing her son and "poisoning" the team. Soon after, Rabiot signed to Italian Serie A champions Juventus on a free transfer.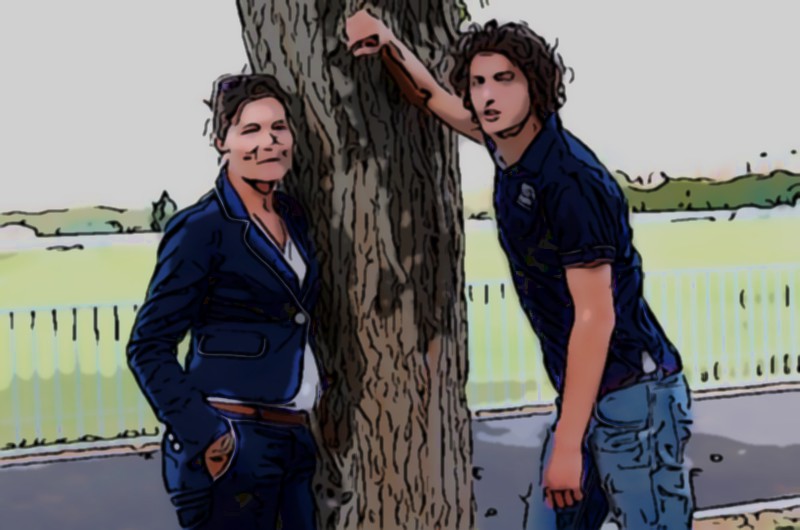 It has been said that her actions stem from an overprotective nature that was largely shaped by the circumstances of their family's background.
When Rabiot was 12-years old, his father Michel suffered a stroke that left him completely paralyzed. A PSG supporter who used to manage his son's football activities was now confined to a wheelchair and could only communicate by moving his eyelids.
According to a person with close knowledge of the family, "What you have to understand here is her background. She singlehandedly raised three boys with a handicapped husband, and I mean seriously handicapped. Her husband was in hospital most of Adrien's life. He had his brain but could not talk. He was in a cocoon. This woman suffered a lot."
Her supporters have described her as being a hard-nosed woman who stands her ground. An honest person from a poor upbringing who donates to the church and gives back to those who helped her in the past. Ultimately, a mother who has had a difficult background that will protect her sons at all costs.
From her perspective, Veronique Rabiot has confided that she felt she had been unfairly treated and criticized by the French media.
So what is the truth here? An over-bearing mother who justifies her questionable actions based on good intentions who will likely forever clash with those who have to regularly interact with her? Or is she a deeply caring mother who had misguided attempts in securing the best outcomes for her son and is worthy of sympathy? Perhaps like many mothers out there, she's a little of both.
___________
Have any comments or questions? Send us an email with guaranteed anonymity to be featured in our next 'Anonymous Mailbag.'