With a distinct style both on and off the pitch, rising England international Jack Grealish is poised to become football's next style icon — whether he's trying to or not. 
In the past few decades, we've seen fashion and style play an increasing role in footballers' lives. Sometimes a strong fashion sense can accentuate a player's already massive fame (a la David Beckham), and others it can lead to a cult-like following from obsessive fans (a la Andrea Pirlo or Karim Benzema).
And while there are several footballers currently in the running for the title of Most Stylish in the Game, Aston Villa captain Jack Grealish is perhaps an unexpected dark horse — and he isn't even trying yet. We take a look at how his on- and off-pitch looks have positioned him to become football's next fashion icon.
On the Field
On the pitch, Grealish has a distinctive style. To locate him, all you need to do is look for the guy in low socks that barely cover his shin and shorts that would be more appropriate for a sunny afternoon in Ipanema rather than a cold and rainy night in Stoke.
Some have questioned why he favors this combo, even insinuating that it leads to him getting fouled more (he was the most fouled player in the Premier League last season, and it wasn't even close). It can often be difficult for players to stand out from their teammates when it comes to their uniforms, but Grealish has found his niche, much like Beckham did with long-sleeved jerseys.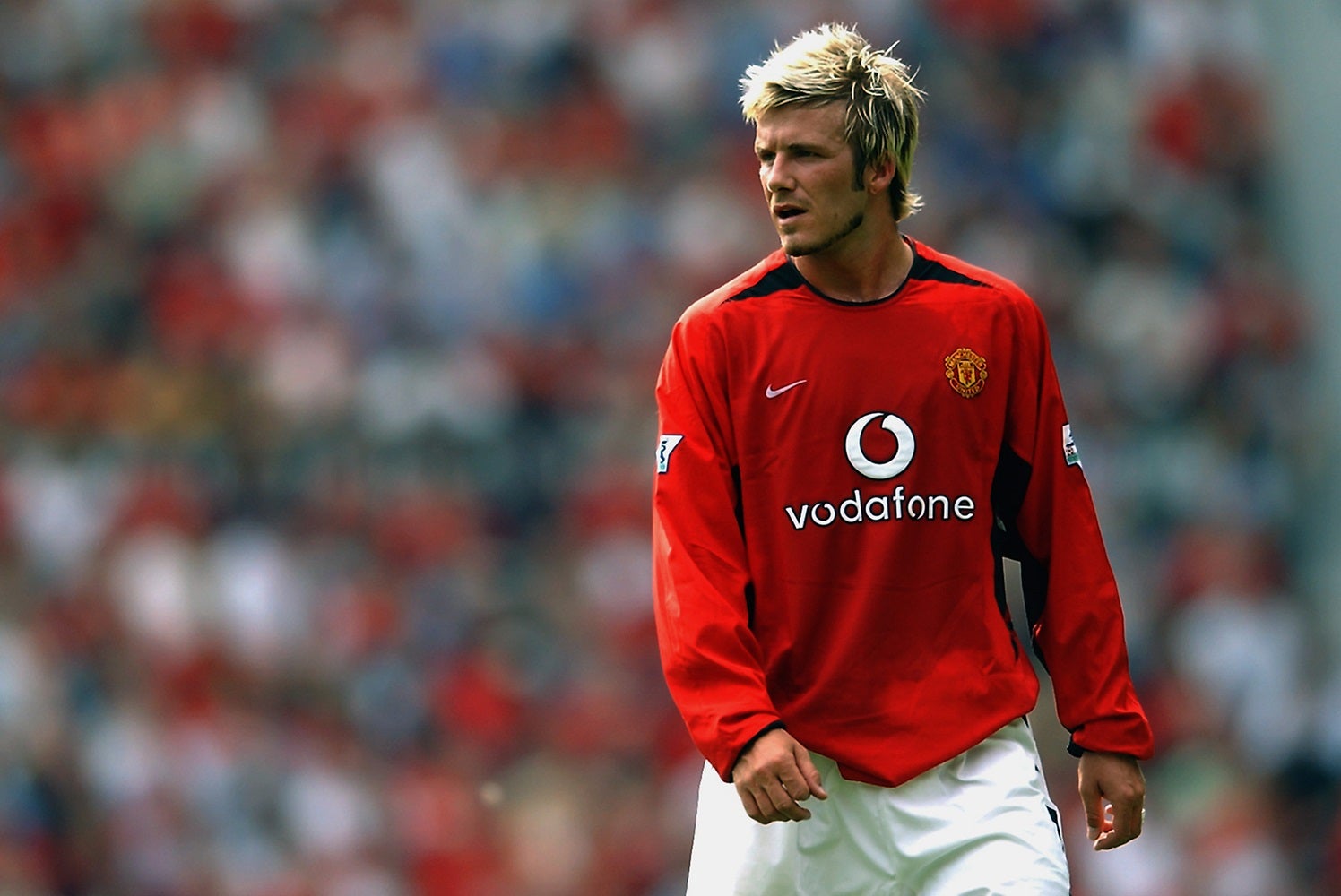 I imagine that there will be a lot of kids turning up to training in the coming years with shorts a size or two too small, and their socks barely covering their thin shin pads. We had people emulating Beckham with bleached tips, Predators and long sleeves, Ronaldo fanboys rocking Mercurials and doing step-overs until they got two-foot tackled, and now we'll have the Grealish clones with matching Peaky Blinders-esque haircuts trying to emulate how he glides across the pitch.
Of course, if you are going to try and pull off the Grealish look, you better be ready to get hacked by opposing defenders.
Off the Field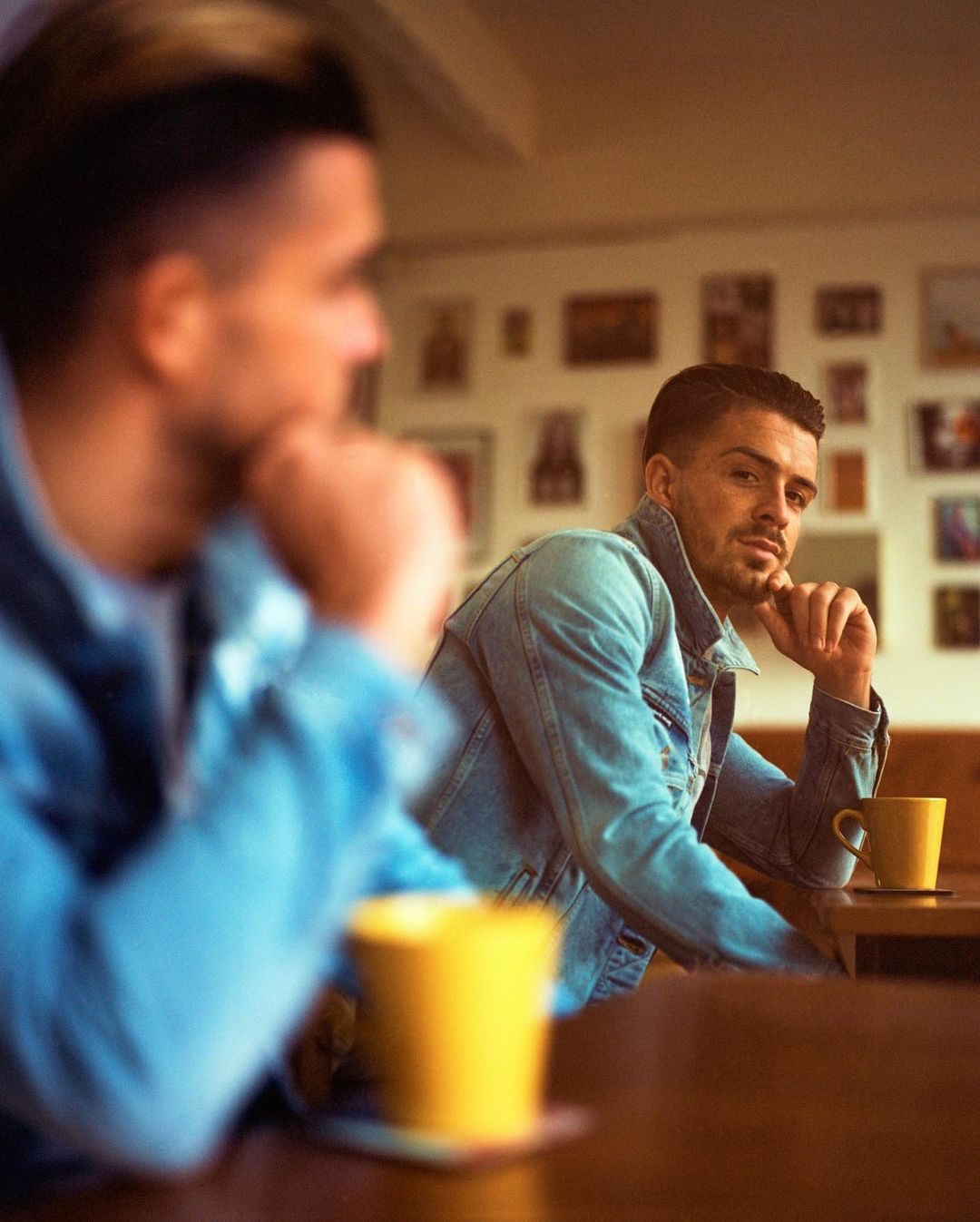 Away from the chalk lines, Grealish holds his weight, and although his style isn't necessarily cutting edge, he is willing to step out in some flashy garms that require the confidence of a leading man to pull off. Although this may not be everyone's cup of tea, we must remember that even Beckham went through a phase where he wore durags, yet he is one of our current generation's most prominent fashion icons, footballer or not.
One of my particular favorite Grealish fits comes from a photoshoot that he did with Josh Denzel, a decently popular presenter in the United Kingdom. Love it or hate it, you have to respect the courage to step out in a tracksuit that may remind some people of their grandmother's curtains.
View this post on Instagram
Part of Grealish's allure is that he has found a way to become a loveable bad boy. He's tough and slightly rough around the edges, but he has a sweet side that always comes out in interviews and all the charity work he does around Birmingham and England — all while being able to rock a photoshoot that looks like it's straight out of GQ. All Grealish needs to do to reach superstar status outside of the football world is an iconic World Cup moment for England and to marry a pop star. Some may call this copying Beckham, but maybe he is just following his dreams.