Tucked away about 35 miles northwest of downtown Los Angeles in the quiet city of Santa Clarita, a footballing phenomenon has been slowly brewing over the last four years. Meet 11-year old Olivia Moultrie—the first girl in the history of the U.S. Soccer Development Academy to be competing full time against the boys.
What do you do as a parent when your precocious seven-year old daughter has her sights set on winning a World Cup someday, along with a gold medal, and to eventually be recognized as the best women's player in the world? For parents KC and Jessica Moultrie, they made the weighty decision to support their daughter's dream as best as they could. As former college basketball and soccer players themselves, they knew the dedication and sacrifice required to become an elite athlete. From early on, a major cornerstone in their plan involved working closely with one of the area's most well-known and top trainers, Alfredo Sainz.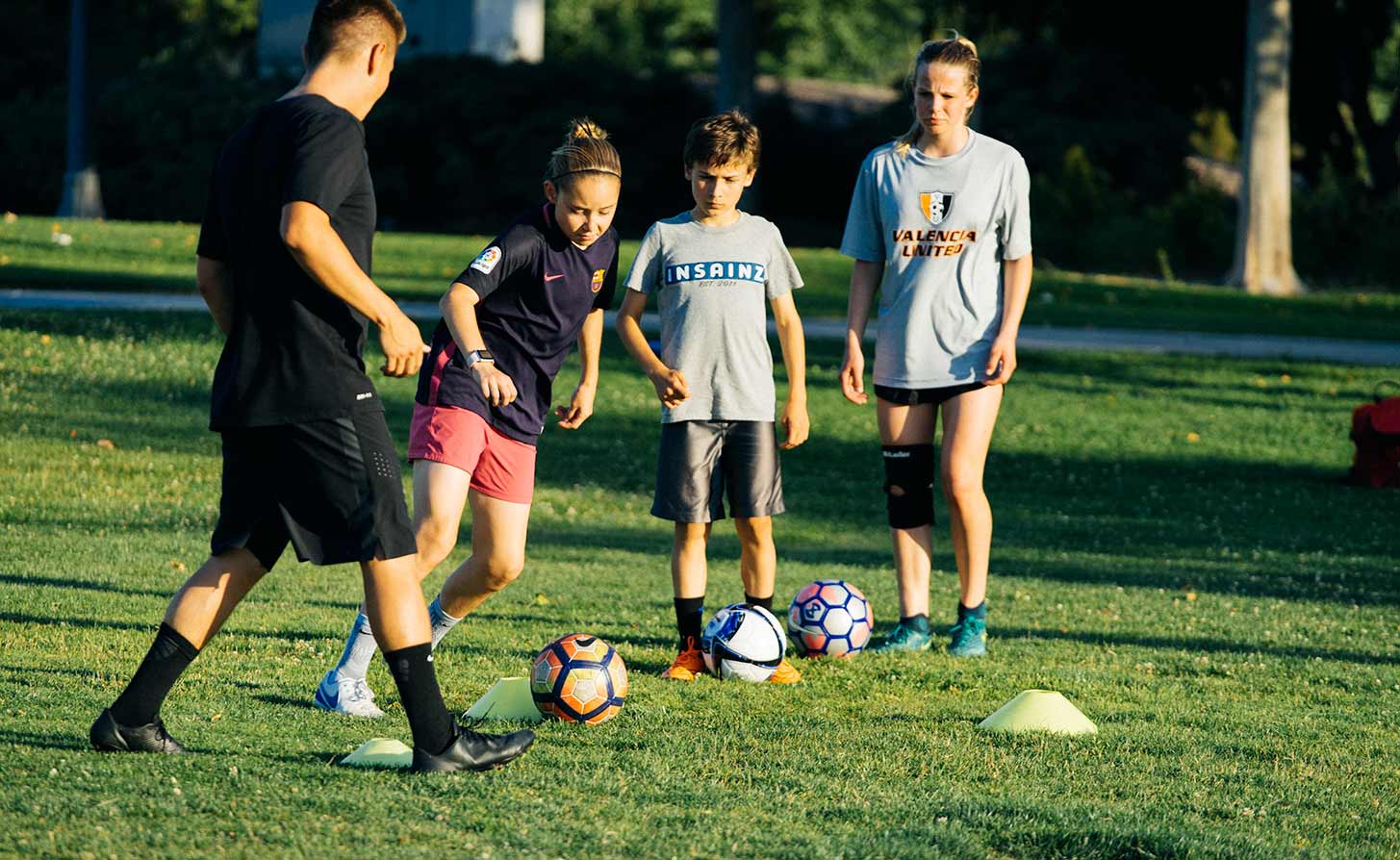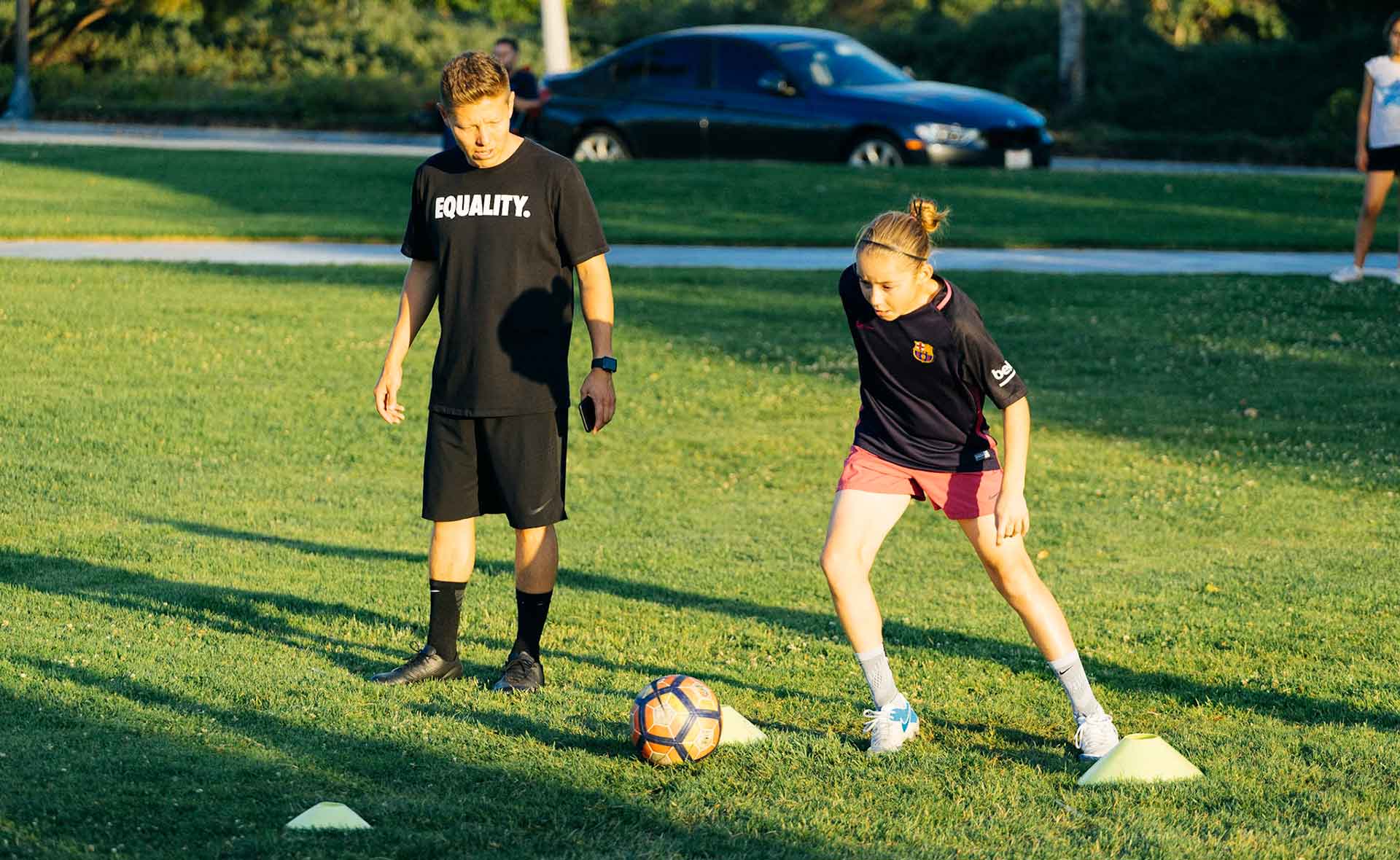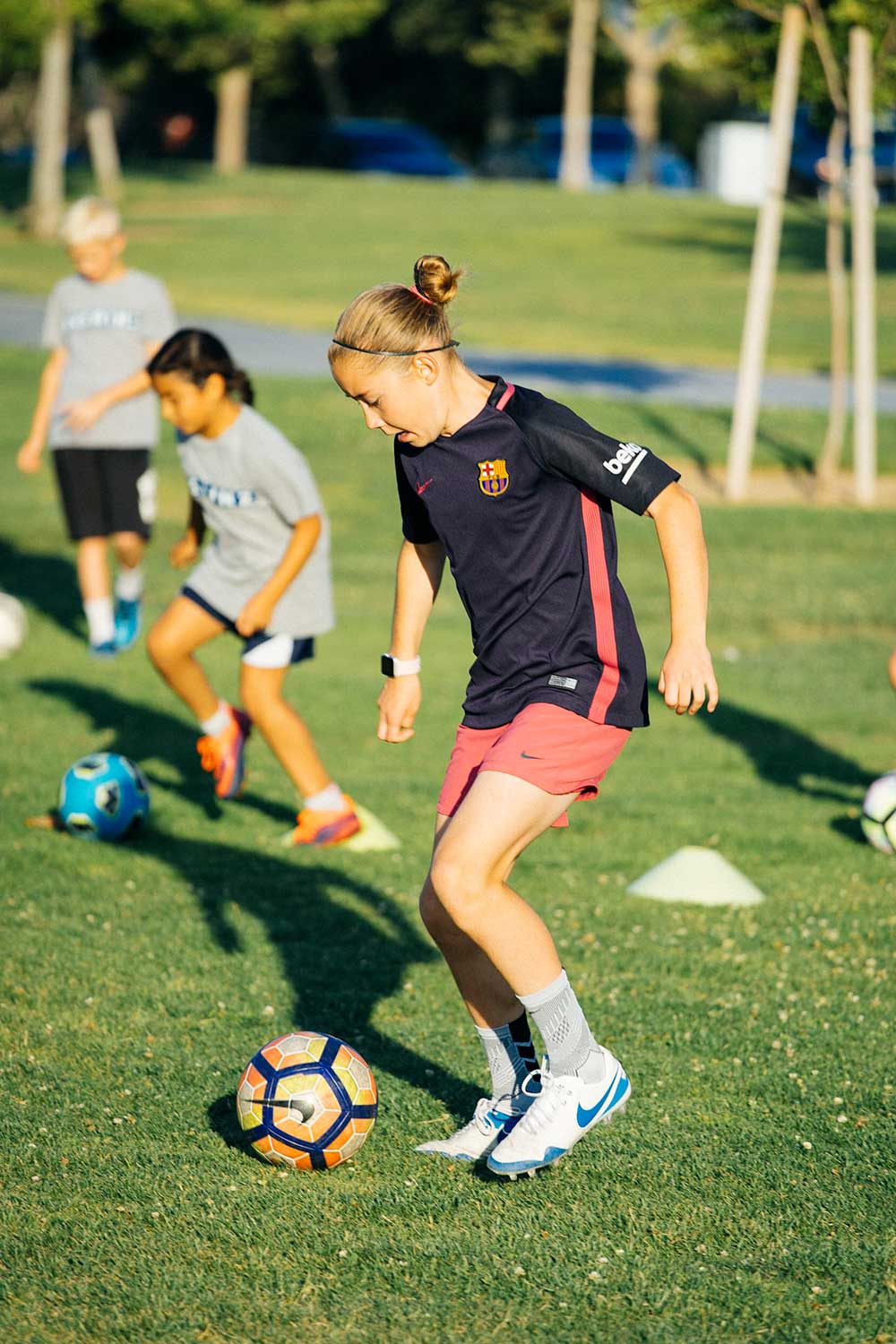 A former pro player and long-time fixture in the street football movement, Fredo has been molding the next generation by focusing on creativity and technical aspects at his Sainz Futbol Academy. Rather than coaching teams, Sainz teaches individual skills and agility training. He first began training Olivia by way of a local soccer shop owner who strongly suggested to Olivia's parents that they connect. Sainz discovered her to be extremely focused and ready to learn even at seven years old. Although both sides were a bit hesitant due to her young age, he soon became part of their family, forming a true partnership and working towards a common goal—doing what's best for Olivia and her desire to be the best female soccer player in the U.S.
When I started treating every day like an opportunity and training to be a professional, I really fell in love with the process of trying to become great.
Aiming to be the top player in the country doesn't come without its challenges. One critical decision was to move from SoCal Blues SC, where she was dominant while playing a year up against female competition, to the state's top boys team, Total Futbol Academy. "KC and I have always pushed her to play and train with guys," Sainz said. "Mostly because it obviously speeds up her game play. She has adapted to the rhythm of a guy's game and I sincerely believe it's only going to get better for her. I know a lot of people think that she will eventually peak and just not be able to keep up with men. But honestly and truthfully speaking, she's a different breed of a player. I think she will change the way women play and train."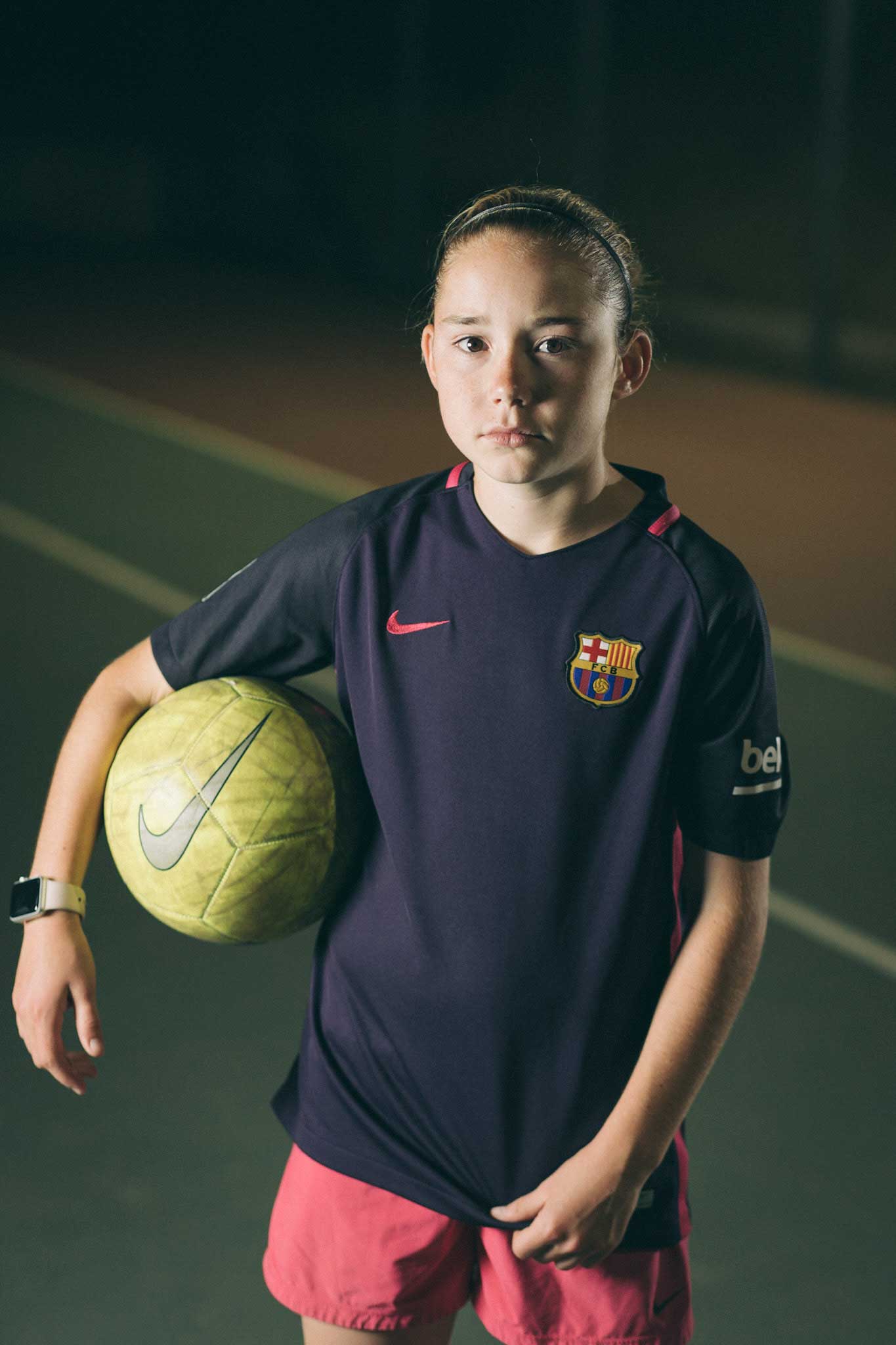 Sainz specifically cited Olivia's hunger to win and desire to always improve as standout qualities and described her as being a complete package. "She can do it all and she's always willing to keep learning. I always told her, 'Be good at everything.' Whether it's juggling, skills, agility, street, futsal, grass or pitch. Don't ever be comfortable with just one thing and shy away from not being able to play futsal or street because you're not 'that type of player'."
"I really became passionate about soccer when my dad and I made the decision to start working as hard as I do now," Olivia said. "When I started treating every day like an opportunity and training to be a professional, I really fell in love with the process of trying to become great." Since the first day they began training four years ago, she has not missed a single week of training outside of a trip to Barcelona to participate in the prestigious Mediterranean International Cup (MIC). "I feel like my biggest sacrifice that I make is being away from my family as much as I have to be and also occasionally missing church on Sunday. I hate when I have to do that."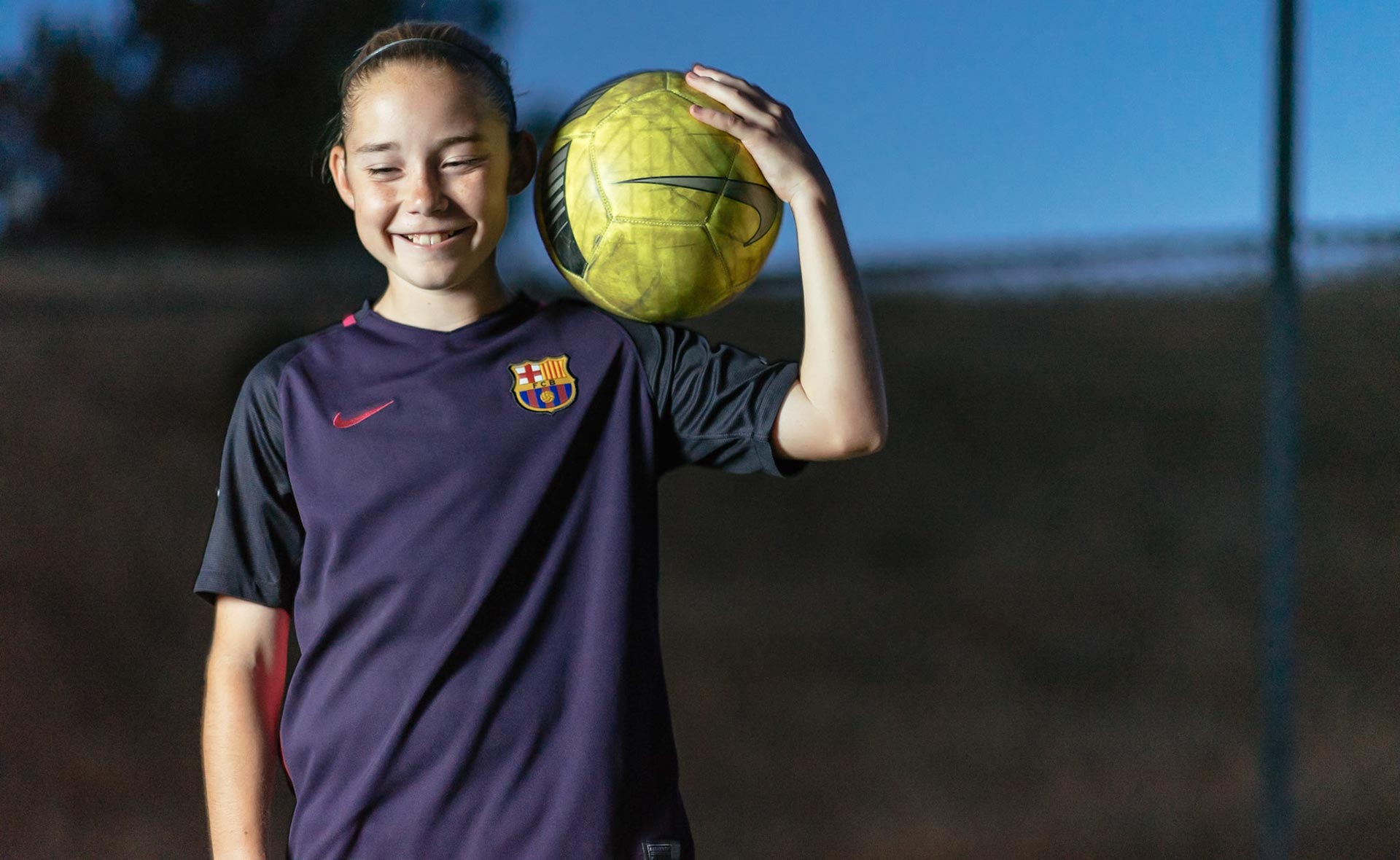 The near future points towards possibly playing with the LA Galaxy or LAFC boys academy. When asked what her second choice would be for her future if she had to give up soccer, Olivia's insightful response was, "That's a tough question. I don't even know if I can answer that. The truth is I've wanted to be a pro and the best for as long as I can remember and that is my number one goal. I feel like I was born for this. I'm just doing what I've been working my whole life to do."
Photography by Kennard Morris for Urban Pitch.