What does a spontaneous freestyler living on the East Coast with a penchant for adventure do to celebrate the New Year? Why, take a spontaneous six-hour flight to catch fireworks in Iceland, of course.
Watching the ball drop with over a million other spectators in Times Square was always an available option. Freestylers, however, tend to prefer activity over passivity. Somewhat unsurprisingly then, DJ Diveny and some close friends decided at the spur of the moment to make their way to the picturesque Nordic island country of Iceland instead. Their impulsive decision was well rewarded with dramatic landscapes featuring glacier lagoons, geysers, natural hot springs, and the citizens of Reykjavik simultaneously lighting their own fireworks throughout the city in celebration—all experienced alongside the company of his ball, naturally.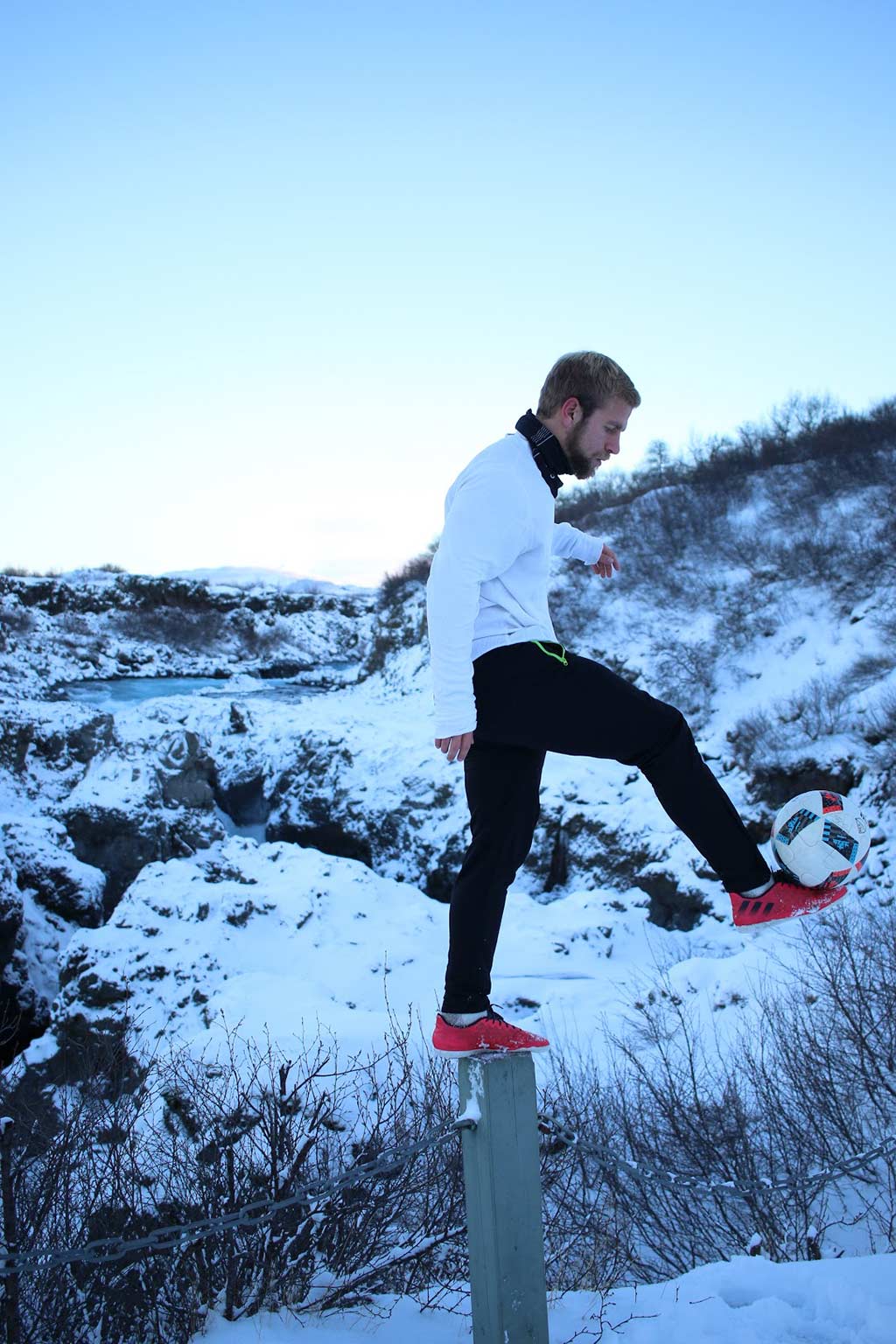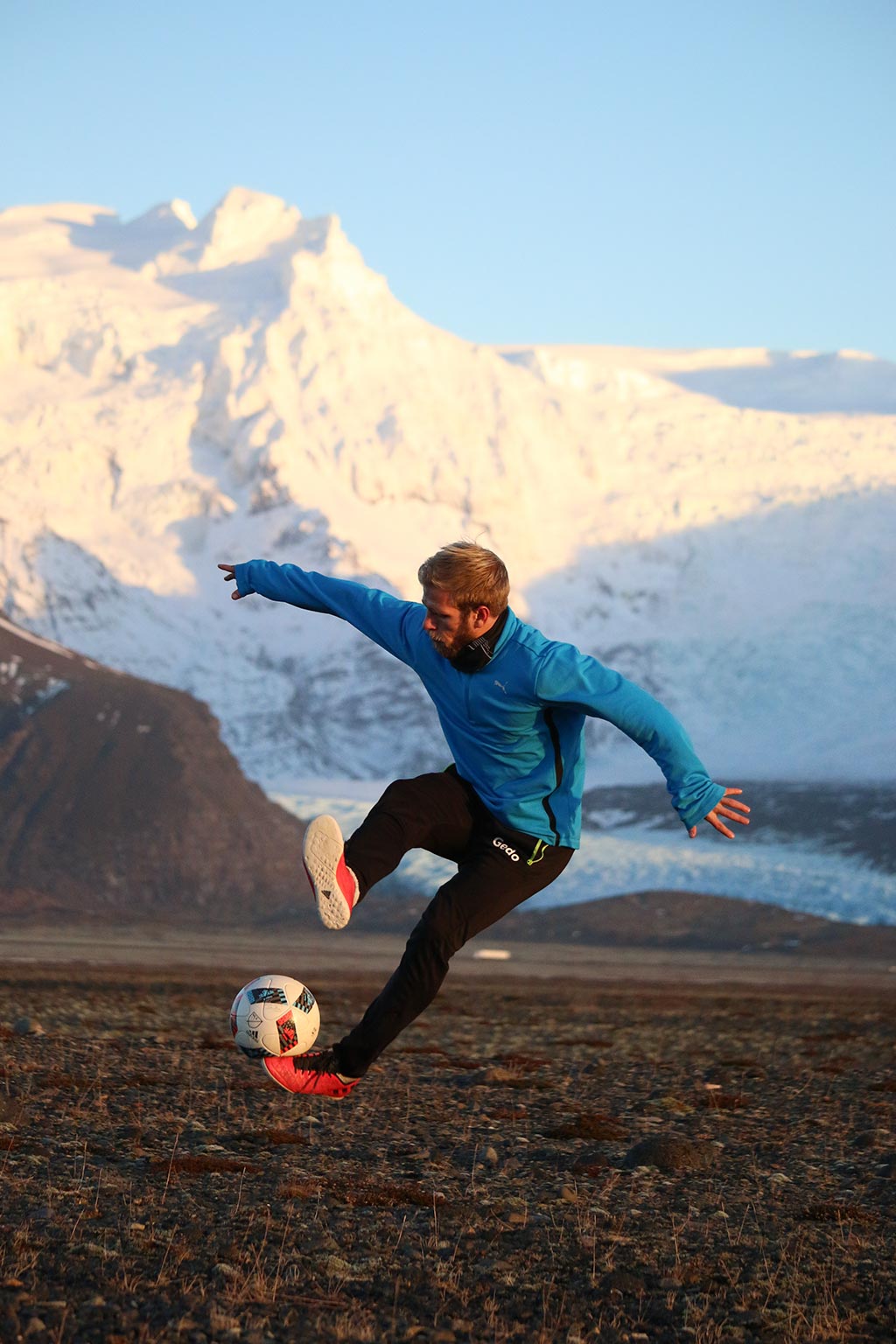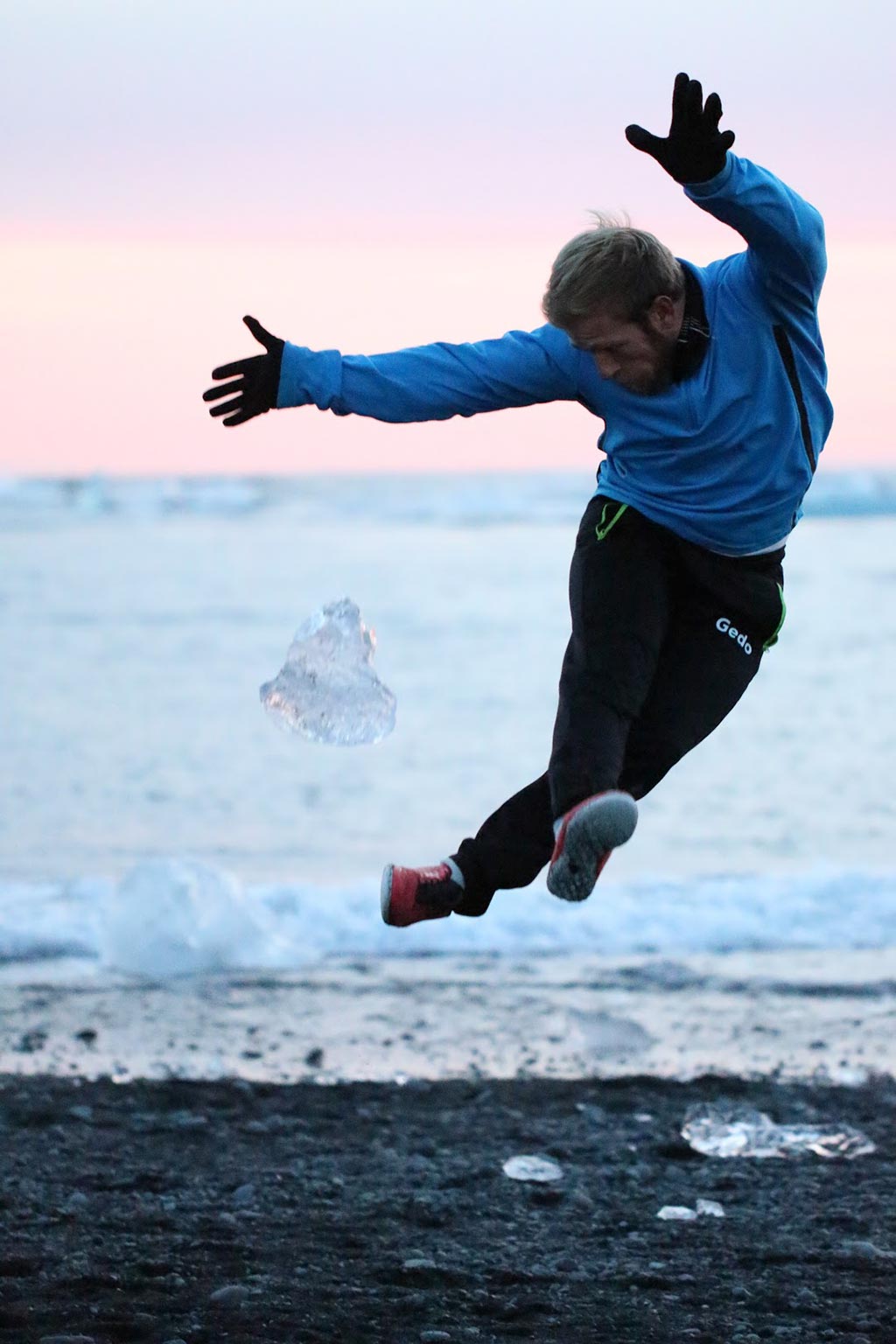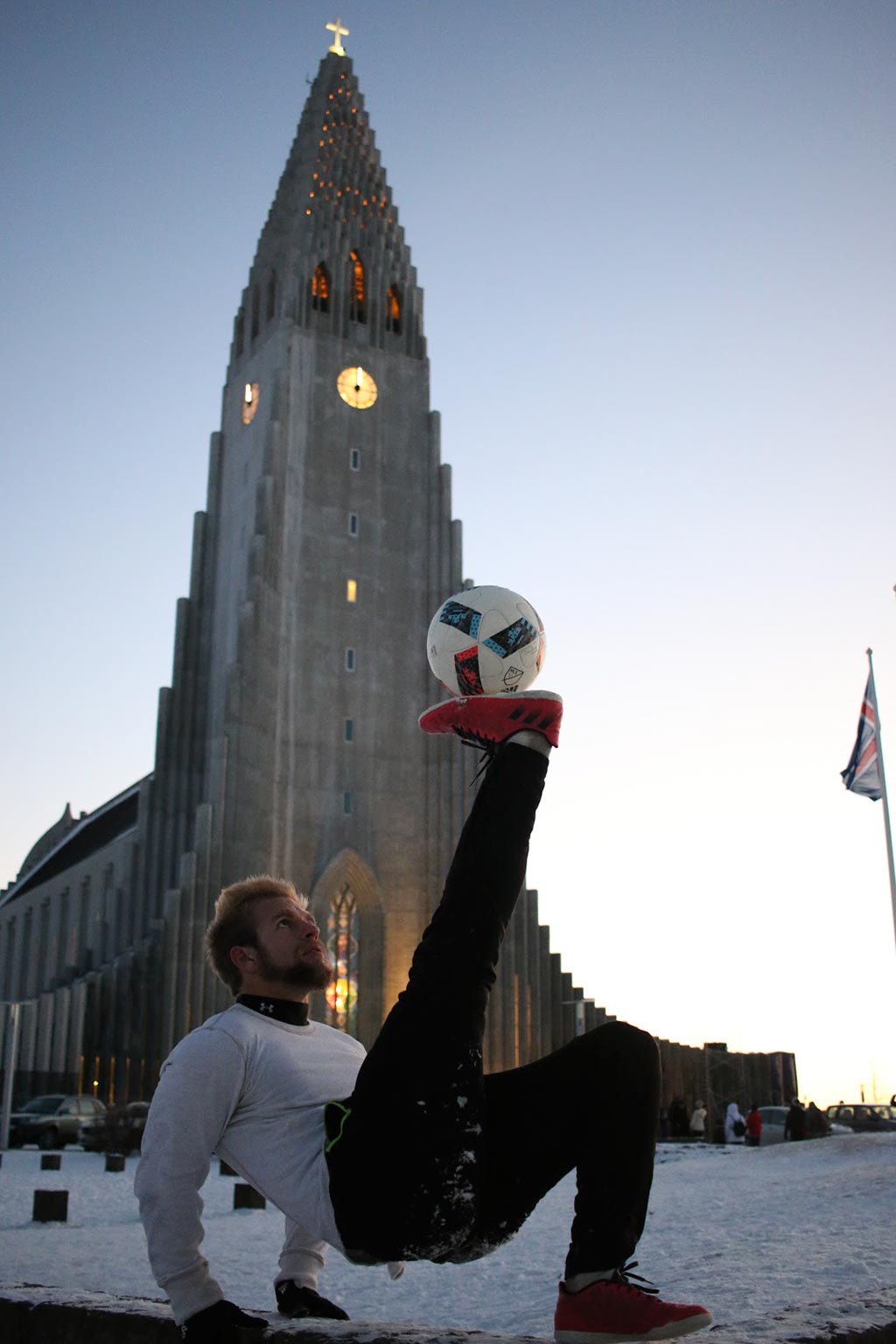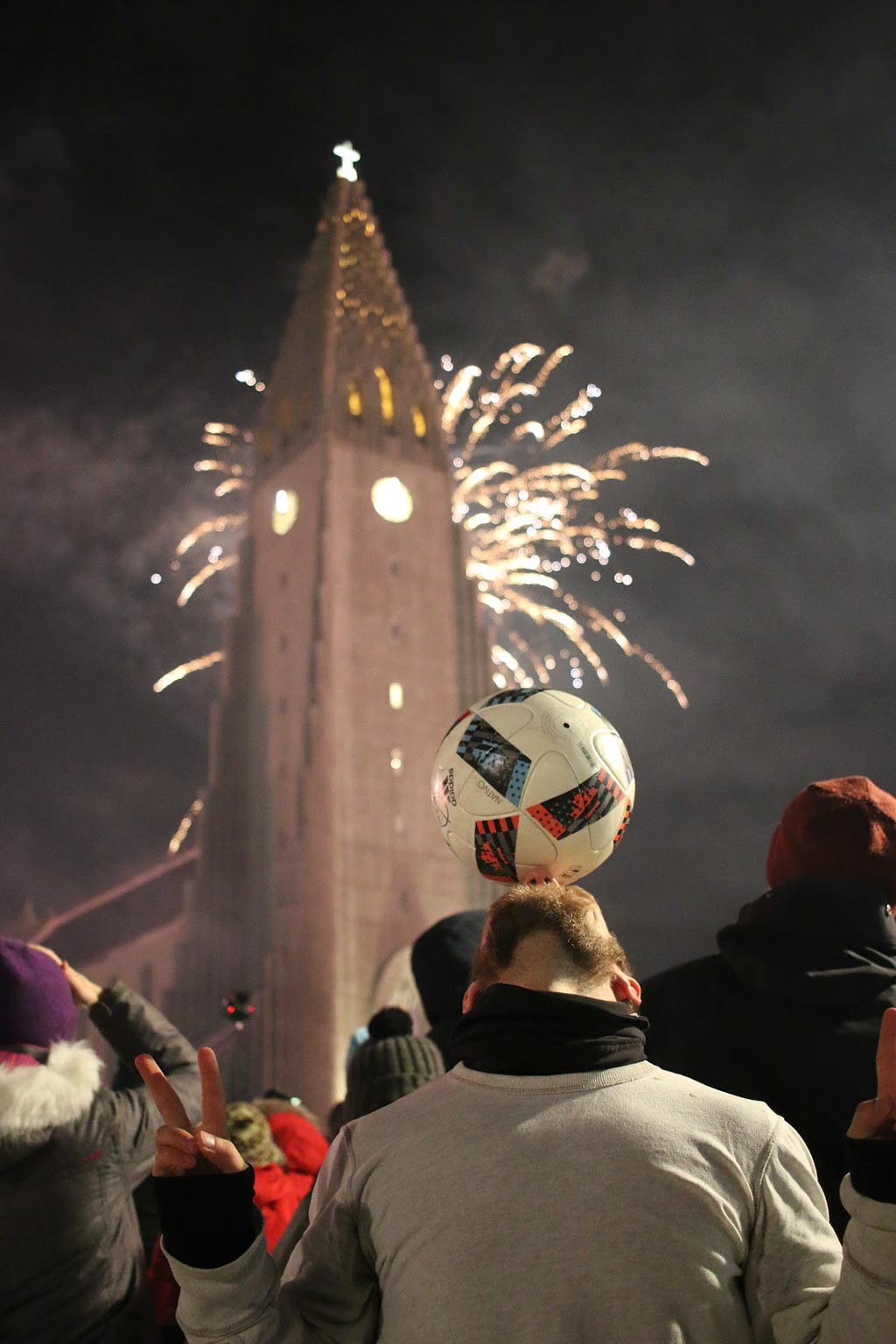 Photography by Sean Dove.