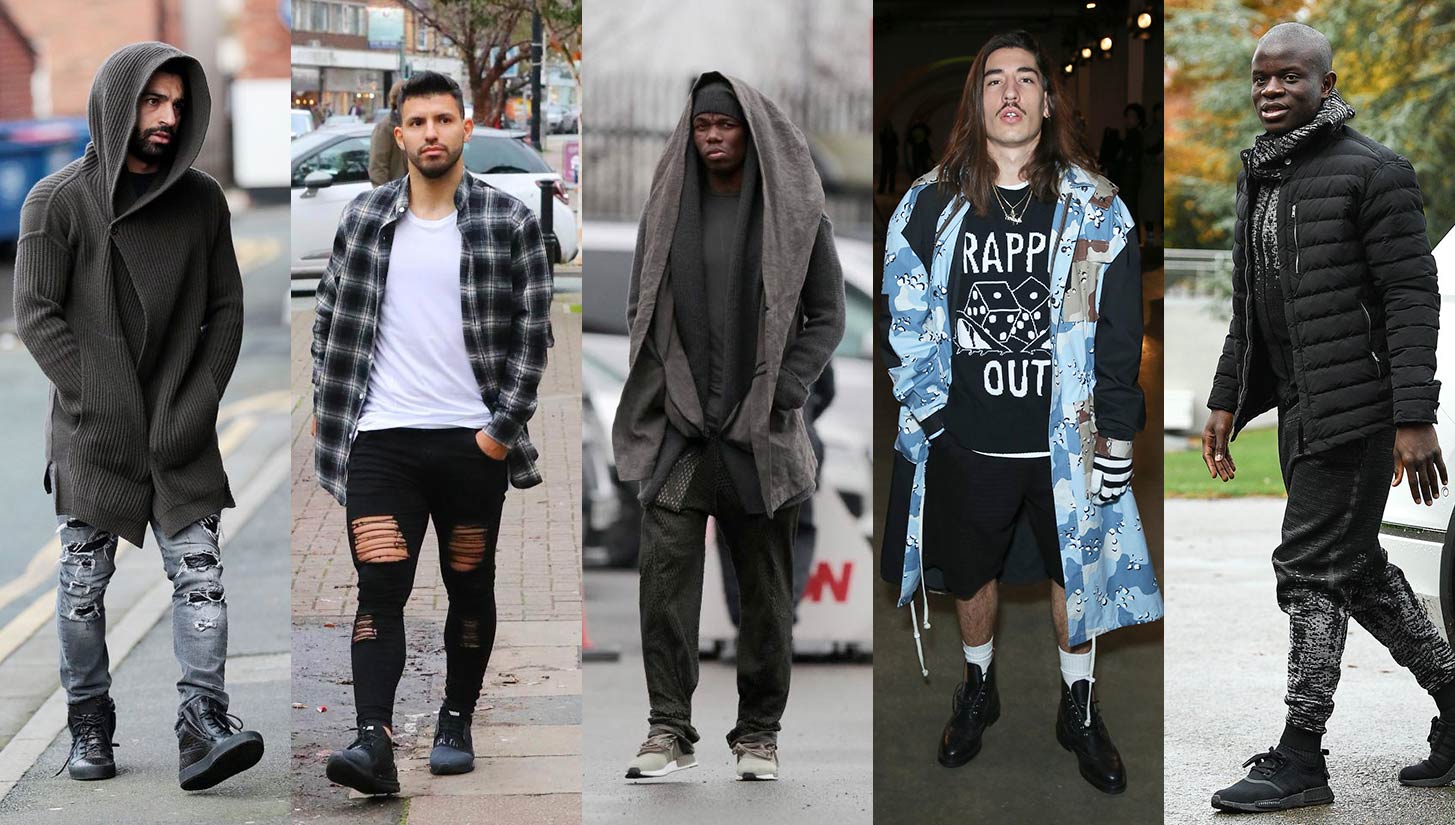 We all know footballers to be some of the most fashionable athletes on the planet, but that doesn't mean they're immune to questionable decisions.
By now, we've seen pro athletes from all places and sports venture their way into the fashion world. Whether it's the NBA's Russell Westbrook, NFL's Cam Newton, or Formula 1 phenom Lewis Hamilton, many an elite athlete have shown promise for a runway model career after their playing days come to an end.
However, no sport lends itself to fashion-forward players like football. The sheer creativity needed to play the game at the highest level (plus the hefty paychecks) give footballers a leg up in the fashion game, leading to the birth of icons such as Paul Pogba, Hector Bellerin, and Neymar.
But that doesn't mean their fits are always on point. Just like on the pitch, these superstars are prone to bad days every once in a while — though we're not about to them off the hook that easily. We take a look at some of the most eyebrow-raising fashion decisions from the Premier League's biggest stars.
Paul Pogba: Football Phenom or Wayward Traveler?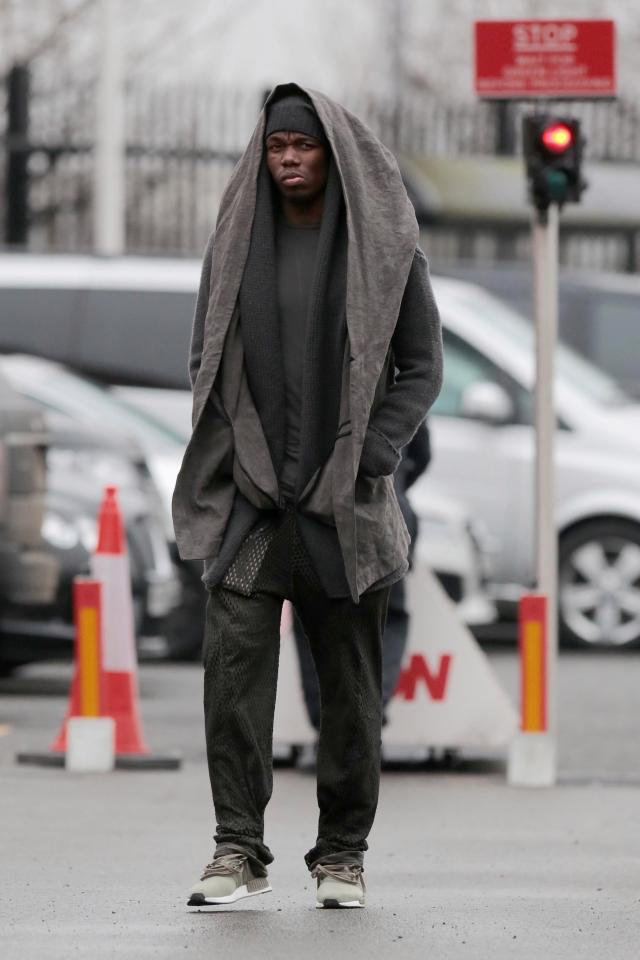 We realize that Paul Pogba would be in the running for the best dressed superlative in the world football yearbook year in and year out. Pogba can be spotted regularly perusing the French fashion scene, and recently collaborated with adidas to design a number of basketball-inspired products.
But this look from 2017 just goes way over my head. For a man that makes just under £300,000 per week, Pogba probably could have looked a little less shady. We've all had those moments after a break up where we just essentially give up. I know I've gone out to the grocery store in pajamas and slippers, picking up a bucket of post-break up ice cream. Perhaps he was simply struggling to cope with his dysfunctional relationship in Old Trafford at the time — hopefully things will get better as rumors continue to swirl around a summer transfer to Madrid. Until then, go get that mint chocolate chip, buddy!
Hector Bellerin, WYD?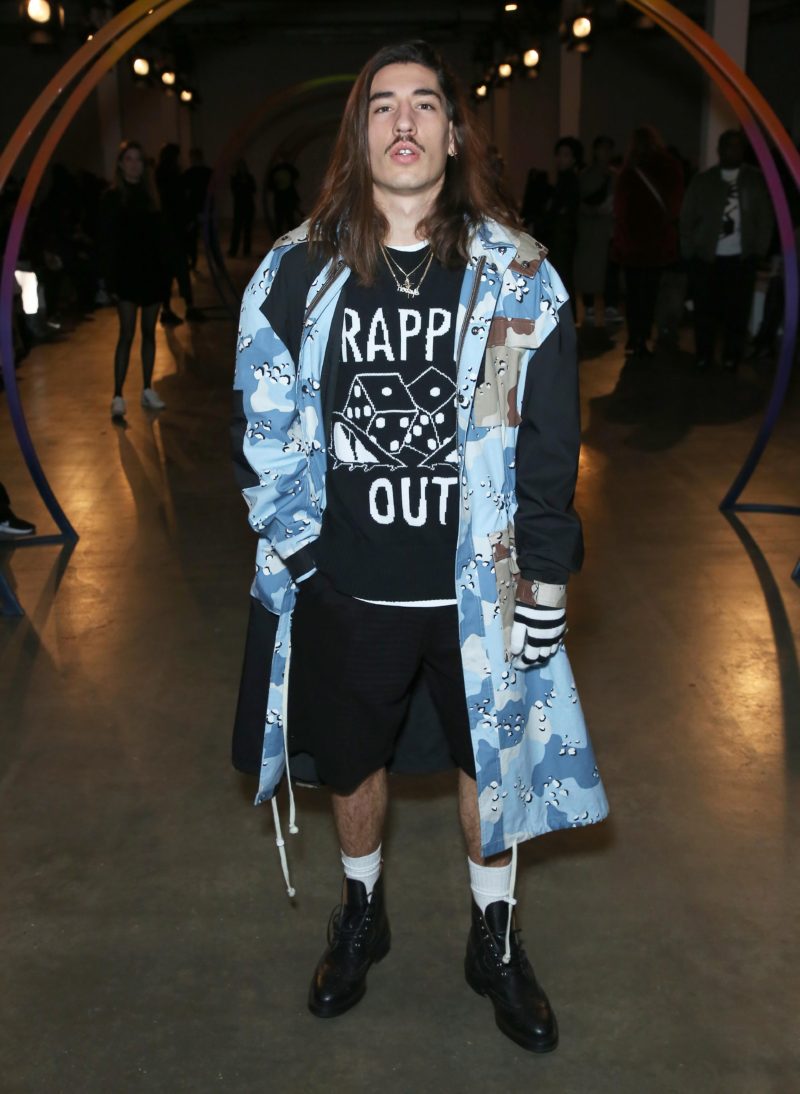 Over the past few seasons, Spanish defender Hector Bellerin has battled a number of injuries. In his time away from the pitch, the Arsenal fullback has ostentatiously become one of football's most fashionable characters — often taking in matches from the luxury box in some of the wildest looks you'll see from anyone.
In January, Bellerin traveled to London Fashion Week to get a look at the most cutting-edge trends. Unfortunately, he may not have brought his A-game this time. Bellerin donned an interesting getup to the Liam Hodges show, complete with one glove a la Michael Jackson. Granted, I don't fully understand the nuances of the fashion industry, but this just seems like a mismatched disaster of an outfit from the 23-year-old. I totally understand that the fashion world is constantly attempting to be ahead of the curve, this just seems less post modern and more Post Malone.
Sergio Aguero, Please Put Some Clothes On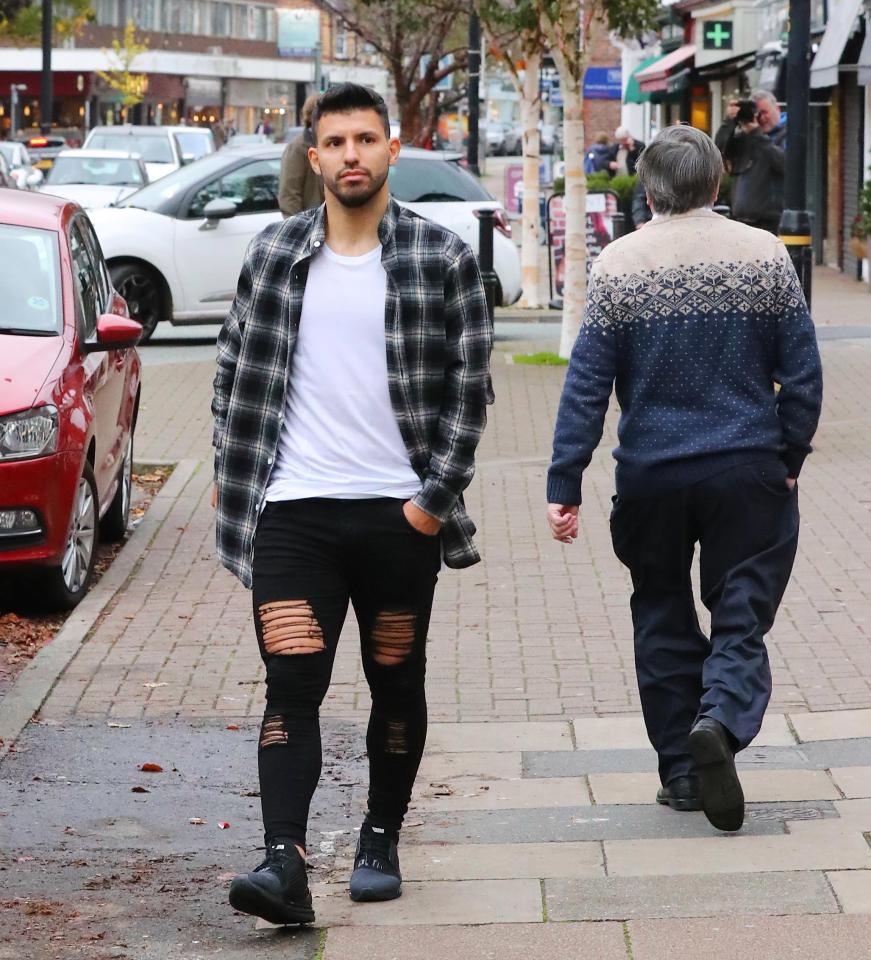 Over the past 30-plus years, the new trend in jeans has become holes. Yes, having ripped — sorry, distressed — jeans. I completely recognize that I'm going into "old man yells at cloud" mode right now, but the whole thing is getting a little excessive. In the fall of the 2017 EPL campaign, Manchester City striker Sergio Aguero decided to join the party, donning a skin-tight pair of black jeans that was cut up like swiss cheese. Earlier last month, Aguero was forced to miss City's match against Cardiff City — perhaps the Manchester coaches need to request that he wears some clothes with a little more protection. Just a thought…
Mo the Force Be With You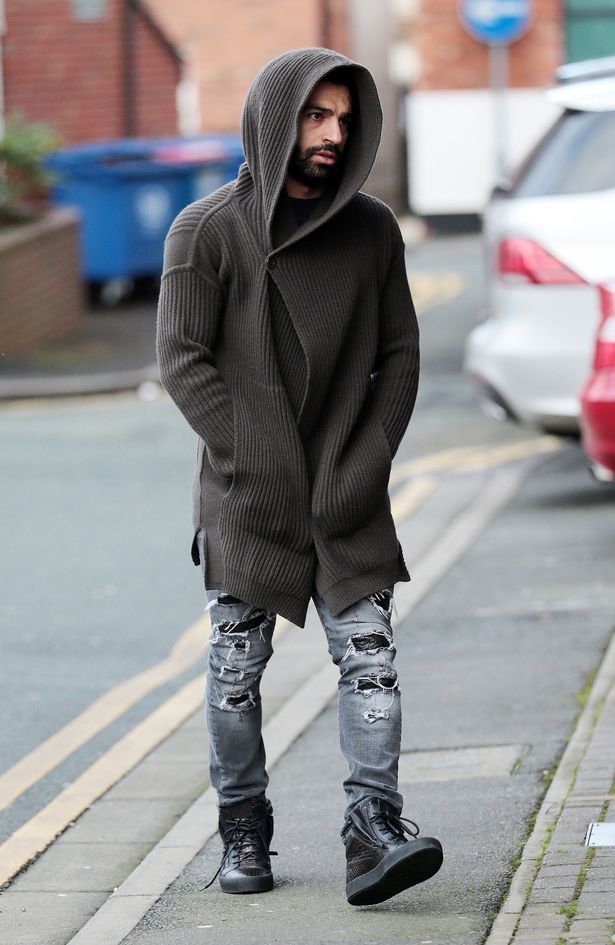 We've all witnessed Egyptian winger Mohamed Salah do some outright magical stuff on the pitch. I think we may now know how he accomplishes some of his ridiculous maneuvers — he's harnessed the power of The Force. This past January, Salah donned a Jedi-style cloak as he went to lunch in Alderley Edge in Cheshire. I for one am a complete proponent of Salah's new look. Now some people believe that Salah was simply attempting to avoid paparazzi by looking inconspicuous, but I'm a much bigger fan of the Jedi theory. Here's to hoping that Salah can use some Jedi mind tricks to overcome the 3-0 Champions League defeat to Barcelona earlier this week.
N'Golo Kante…You've Changed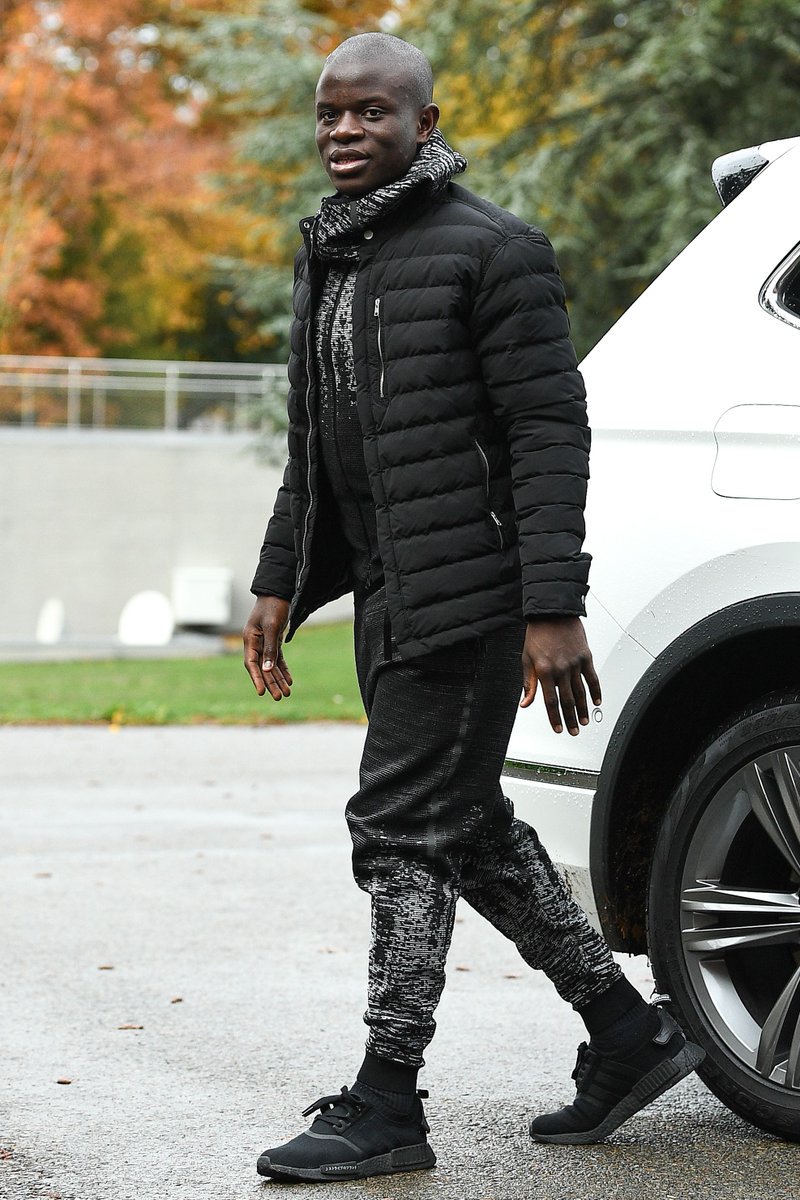 Someone once told me that 71 percent of the Earth's surface is covered by water, the rest is covered by N'Golo Kante. Now, Kante has decided to cover himself in all black. The usually modest Frenchman has turned into a bit of a fashionista as of late, and I frankly don't blame him. Nothing can quite change a person's wardrobe aspirations like a World Cup championship and a new lucrative contract with their professional club.
Now, Kante is still nowhere near the fashion icon of Pogba, his teammate in France's midfield, but don't be surprised if he begins to dominate the world of fashion the way he dominates the pitch. This outfit may not be quite as audacious as the choices mentioned above, but it marks a change in Kante's approach to fashion. I'm digging it!