Arriving on Netflix last month, The Match has a few fun moments, including a well-executed time jump twist, but a feature film might not have been the best package for this story.
There's no shortage when it comes to football content on Netflix. From stellar docuseries like Sunderland 'Til I Die to feature-length films like Ultras, the streaming giant has plenty of options for every kind of football fan.
The latest footy film to drop under the Netflix label is The Match, an Italian dramedy from director Francesco Carnesecchi. Released in theaters earlier this year after making its debut at the Taormina Film Festival in 2019, it was finally made available to stream in August.
With a tight running time of 96 minutes, we get a glimpse of youth football in suburban Rome through our protagonist Antonio. The star player of youth club Sporting Roma, Antonio has dreams of becoming pro, but of course the journey is filled with obstacles (including a cliche match fixing plot).
The Match has a few fun moments, including a well-executed time jump twist, however it's far too inconsistent to recommend.
Just to be clear, even though the film is subtitled, this is not a movie viewers should watch with their children. From the start, "The Match" conveys an irreverent tone, giving viewers a crash course on Italian swearing throughout, somehow managing to transcend language barriers. Not to mention, the whole plot revolves around a match fixing scandal and paying off a debt to drug dealers.
This is not Air Bud: World Pup. Italo, the Sporting Roma president, makes this very clear in the opening minutes as he confesses to Claudio, the coach, that he's bet the team, the pitch, and his bar on a youth soccer match.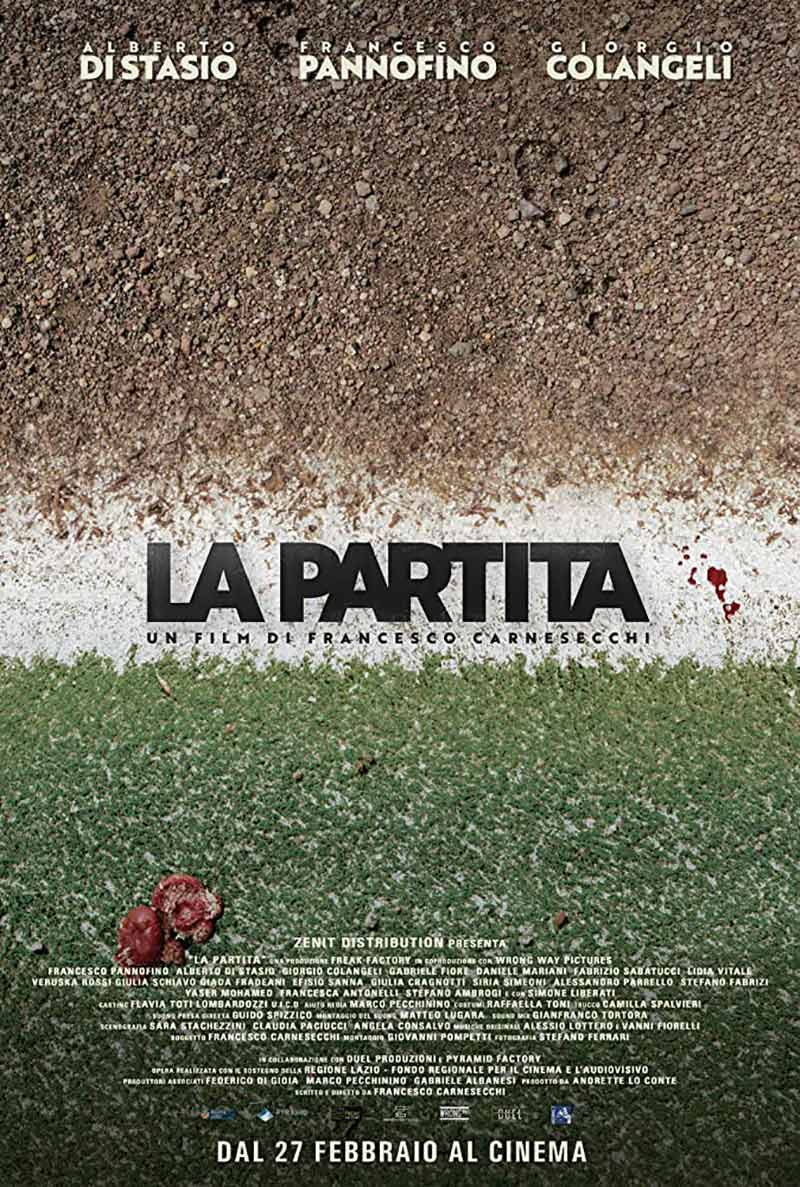 The real star of The Match aside from the sweeping shots of Rome and the surrounding areas, is the pitch at Sporting Roma's training center. The bumpy dirt field serves as a key plot point — Italo's son signed a €50,000 contract to install artificial turf, which forces Italo to make the bet on Sporting Roma in the championship match. The pitch also plays host to some of the most realistic extended live action soccer scenes we've ever seen. At least that was a joy to watch.
Sticking with the film's positives, The Match adeptly provides us with a broader context of Italian football. A Francesco Totti jersey hangs in Italo's office, a talk radio show discusses how many children try to reach Serie A annually, and a scudetto–deciding showdown between Lazio and Inter Milan at the Stadio Olimpico simultaneously occurs with the climactic final Sporting Roma match.
The film makes an admirable attempt to tackle some big themes, romanticizing the beautiful game while also highlighting the slim chances of going pro and what life holds for many after football. Carnesecchi is excellent in showing the constant tension between calcio and chiesa — football and faith. Antonio is at the center of everything, and in his eyes, winning a trophy for Sporting Roma is imperative if he wants to make it at the next level.
Paolo, Antonio's father, is invested in the match, even skipping a family member's first Communion to watch it. But he's not invested in it in the way viewers initially suspect. Paolo, along with Italo's son, bets on Sporting Roma to lose the championship match. And he needs his cut of the dough since he's seemingly permanently unemployed. Paolo even goes so far as to ask Antonio to throw the match. Offended by the suggestion, Antonio is determined to play the best he can, but then has second thoughts when he realizes what might happen to his father if Sporting Roma wins.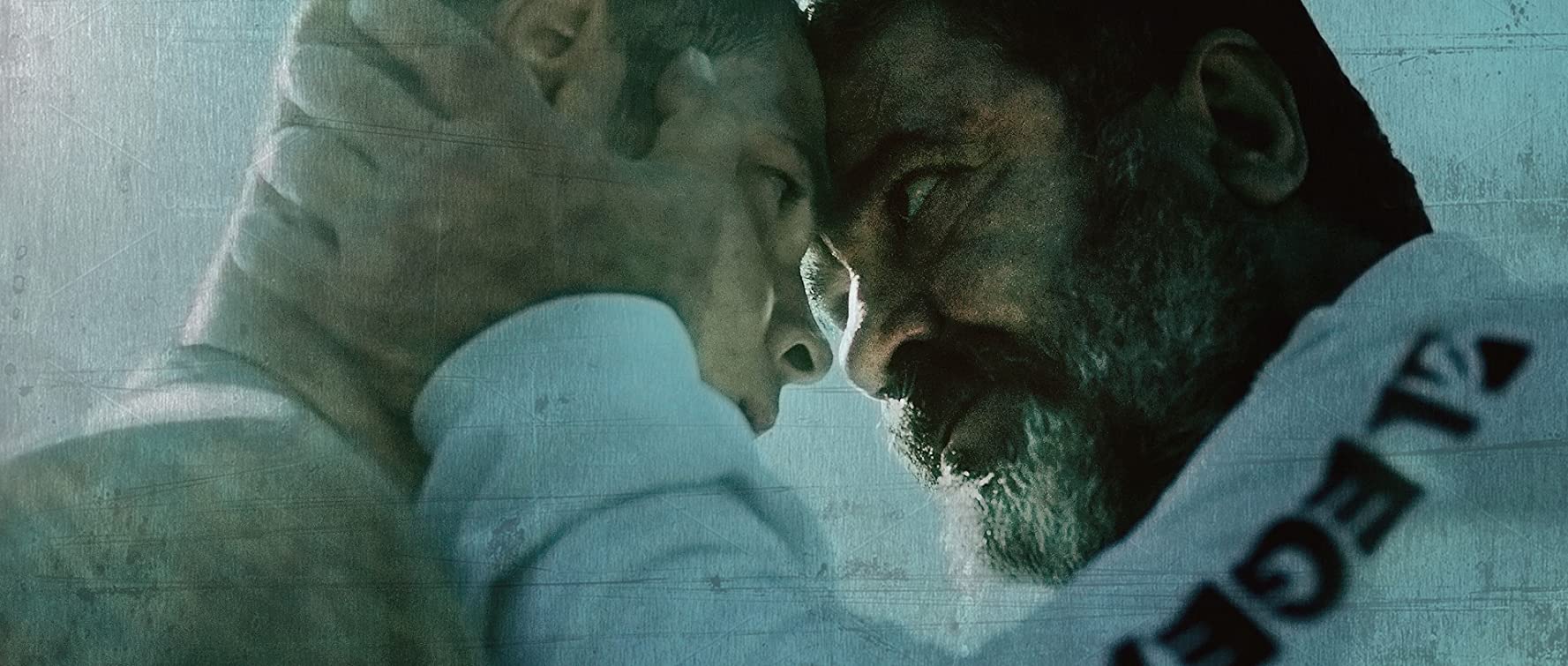 In the end, the film just doesn't develop enough to make viewers invested in what's happening, yielding seemingly empty dramatic scenes mixed with a few comedic ones. With the exception of Francesco Pannofino, who plays Claudio, none of the other actors exactly turned in powerhouse performances. The end of the film also leaves viewers with an underwhelming sense of fulfillment thematically because it poses a problem without offering a solution. Instead, it concludes that life is futile and nothing really matters.
Final Verdict: While The Match certainly dragged in certain places, this story has a lot of potential. Perhaps a feature film wasn't the best packaging for a plot like this, which may have benefitted from being told in a series format. With multiple episodes in a season, side plots can be more detailed, showcasing character motivation and development rather than telling the viewers what those are. Paolo's unemployment situation, Italo's son's drug habits, and Claudio's internal struggle with accepting a teaching job at a religious school come to mind. If you're a soccer fan, it's worth at least a watch as background noise while doing something else.
Stream The Match on Netflix.