Before last Wednesday's match against Sporting Kansas City, LAFC hosted a Ted Lasso "Believe" fan experience outside Banc of California stadium. Featuring free food, games, and a live DJ, we were on the scene to capture the excitement in our latest edition of Heard on the Street. 
With three Ted Lasso "Believe" fan experiences around LA last week, Angelenos had many chances to go "full Lasso." On August 4, LAFC hosted the hit show at a special tailgate that provided a unique fan experience for all.
Those in attendance were able to finally get a taste of Lasso's famous biscuits from a cart vendor, and while they weren't homemade like his, they tasted better. Similar to Lasso, fans also had the opportunity to play out a high stakes dart game. Well, kind of. The dart game at the experience required fans to kick a foam soccer ball at a big inflatable velcro dart board. Depending on where fans hit, they received a sticker for merch. The catch? You only got one chance.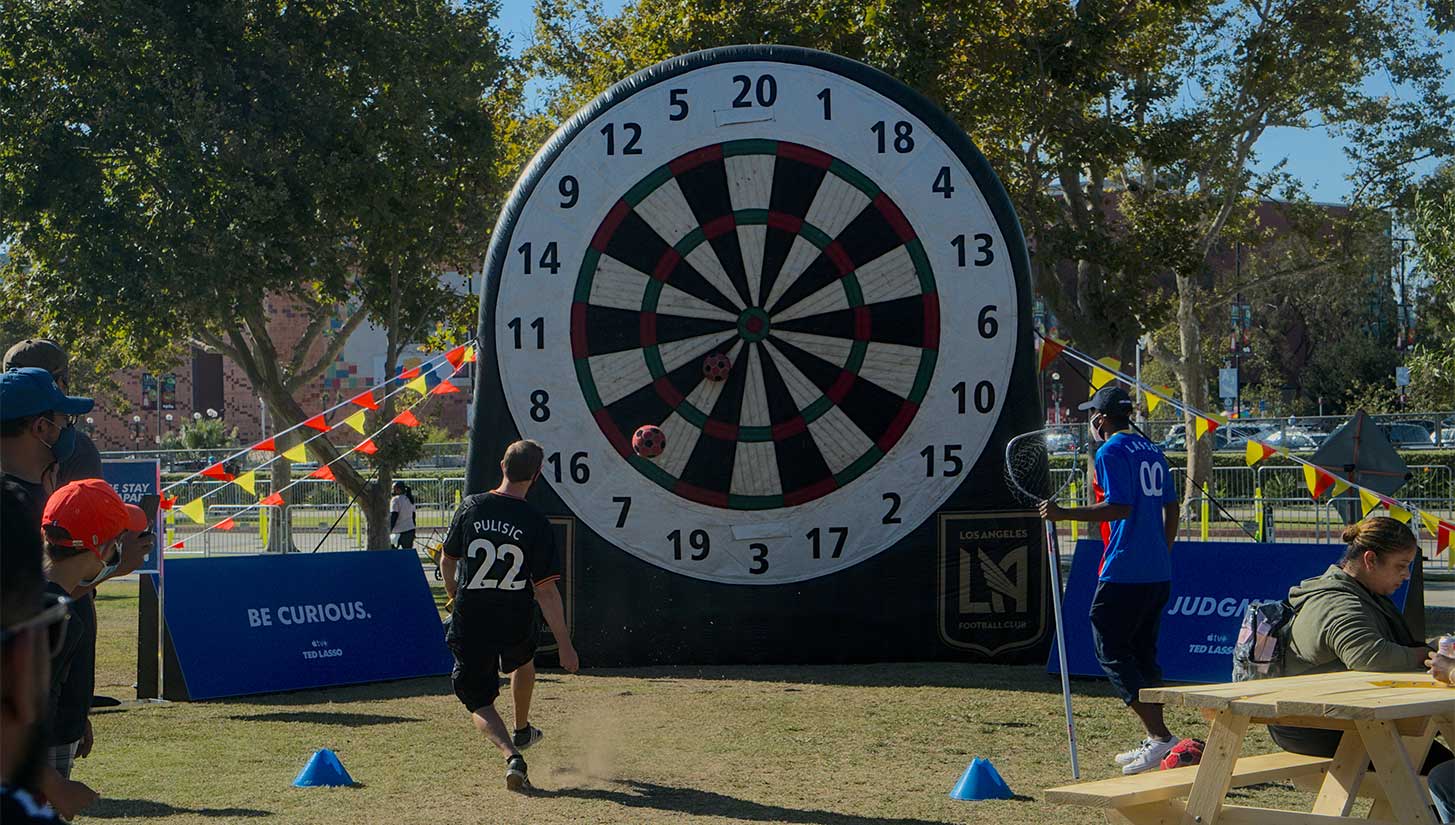 The fans fortunate enough to convert collected merch from the classic double decker "Believe Bus" afterwards. The merch ranged from AFC Richmond visors and fake mustaches to AFC Richmond scarves and jerseys.
In addition to a live DJ, fans were also treated to a performance by a team of freestylers, including our friend Kevin Medina. A pub-inspired food truck also provided hungry fans the opportunity to chow down on a "Believe Burger" or an Impossible burger. Picnic benches and a set of bleachers gave fans a place to eat and watch everything unfold.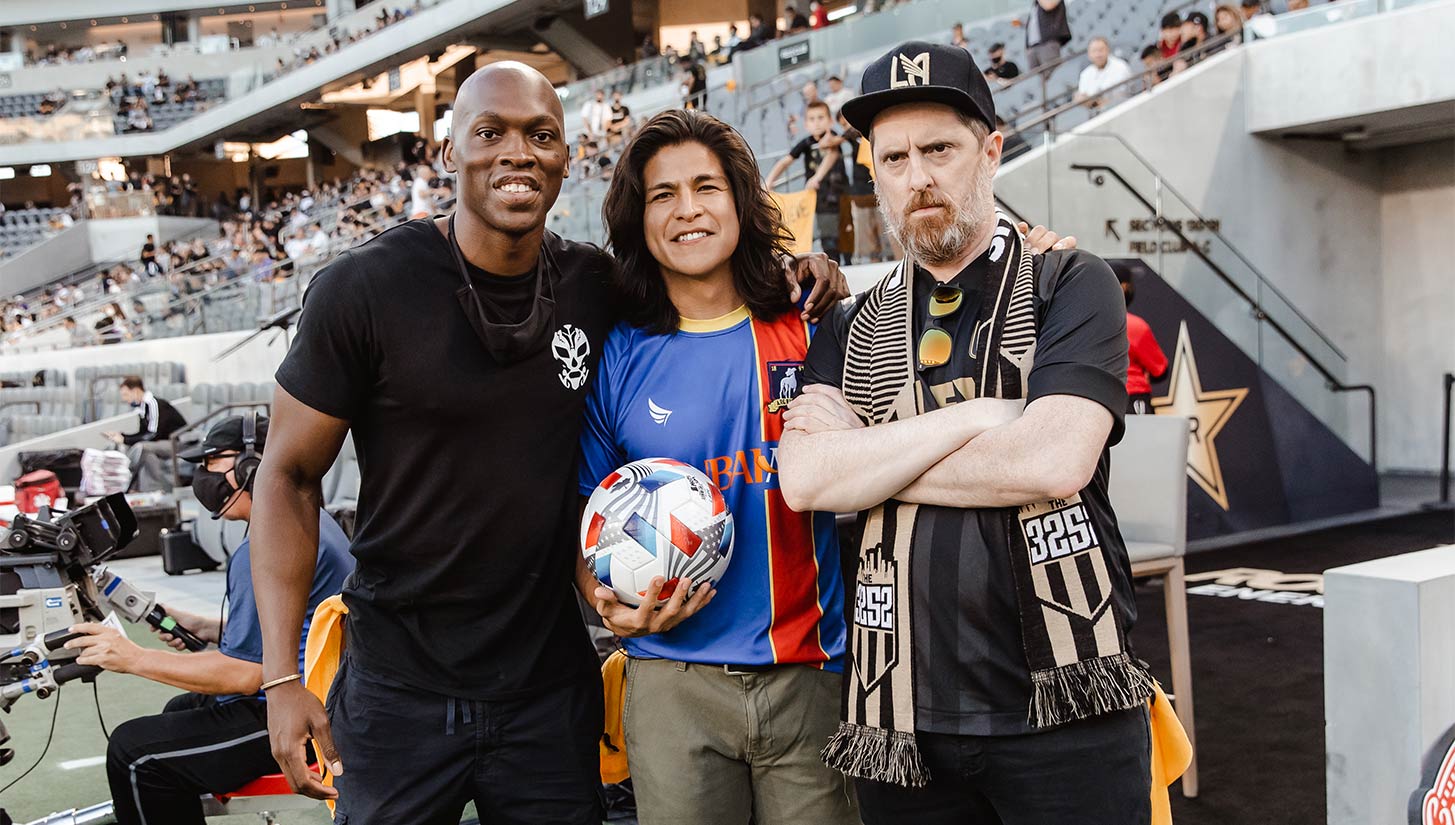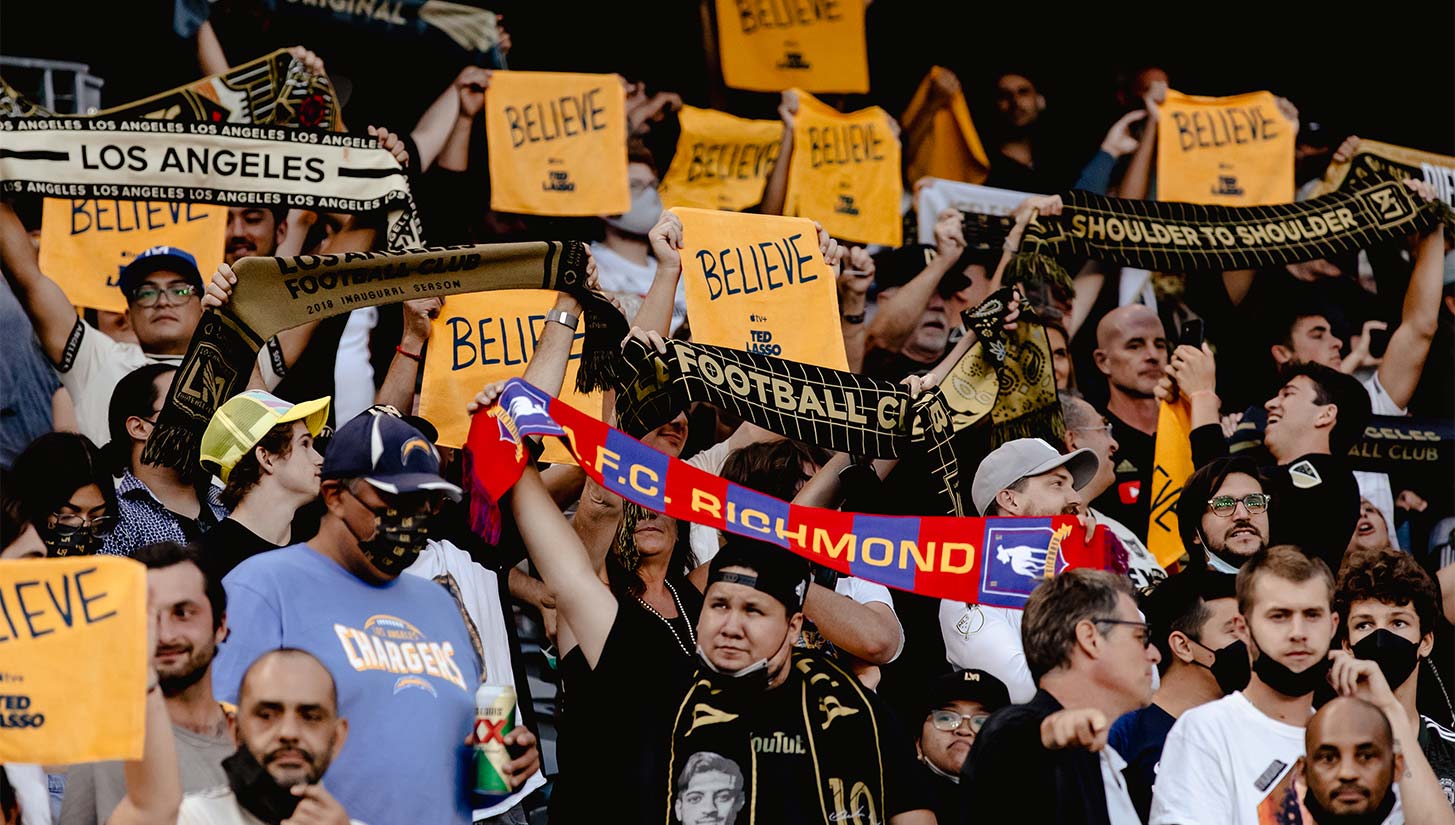 The celebration continued inside the stadium with the team honoring the hit show. The first 10,000 fans to arrive received yellow "Believe" towels, a fun play on the iconic sign above Lasso's office in the AFC Richmond locker room.
Brendan Hunt, who plays Lasso's right hand man Coach Beard, also brought the LAFC falcon Olly out for his flight before the match. Later on, Cristo Fernández, who plays AFC Richmond striker Dani Rojas, and Moe Jeudy-Lamour, who plays keeper Thierry Zorreaux, joined Hunt on the field as well. The trio ended up spending some quality time in the 3252, LAFC's supporter section.
We caught up with several Lasso-heads at the LAFC x Ted Lasso "Believe" fan experience to ask them a few questions about the show. (Spoilers ahead.)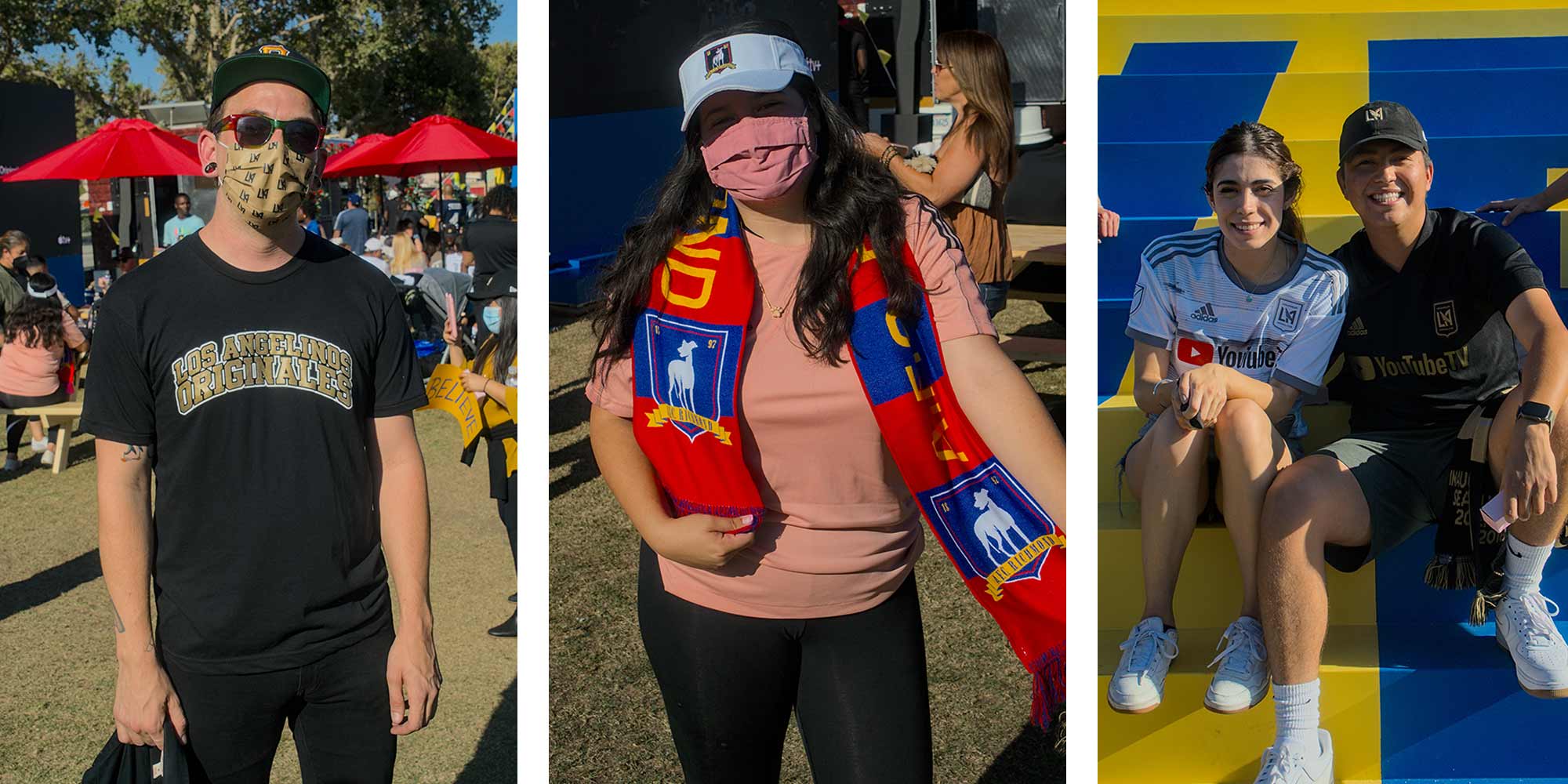 Urban Pitch: Who is your favorite Ted Lasso character and what's your favorite episode of the show so far? 
Ryan Cassidy: Definitely Nate, just because of his demeanor. The little things like when they all go to that bar and he drinks the martini to try and be cool, but then he spits it back out and then the waiter comes up and takes it back. That scene is classic already.
New season, my favorite new addition is definitely the Dutch guy Jan, love him. And favorite episode though…it's definitely going to have to be first season, like one of the first episodes. I actually just re-watched the first season yesterday and today. So, I can't really pinpoint a favorite episode, but definitely between one and three for sure.
Ireana South: I would say Keeley because she's so funny, and I feel like she makes the most of every situation. And then my favorite episode was the last episode of the first season. It made me sad, but also I knew they were going to come back playing better. Because I feel like if they would have [stayed in the Premier League], it would've made the show worse. I feel like since they didn't make it, they're trying to aim for something bigger now.
Carlos Moreno: I don't know his name, what's his name? It's the cocky guy, Jamie. Because he's just a stereotypical superstar. He's a total dick, thinks he's full of himself.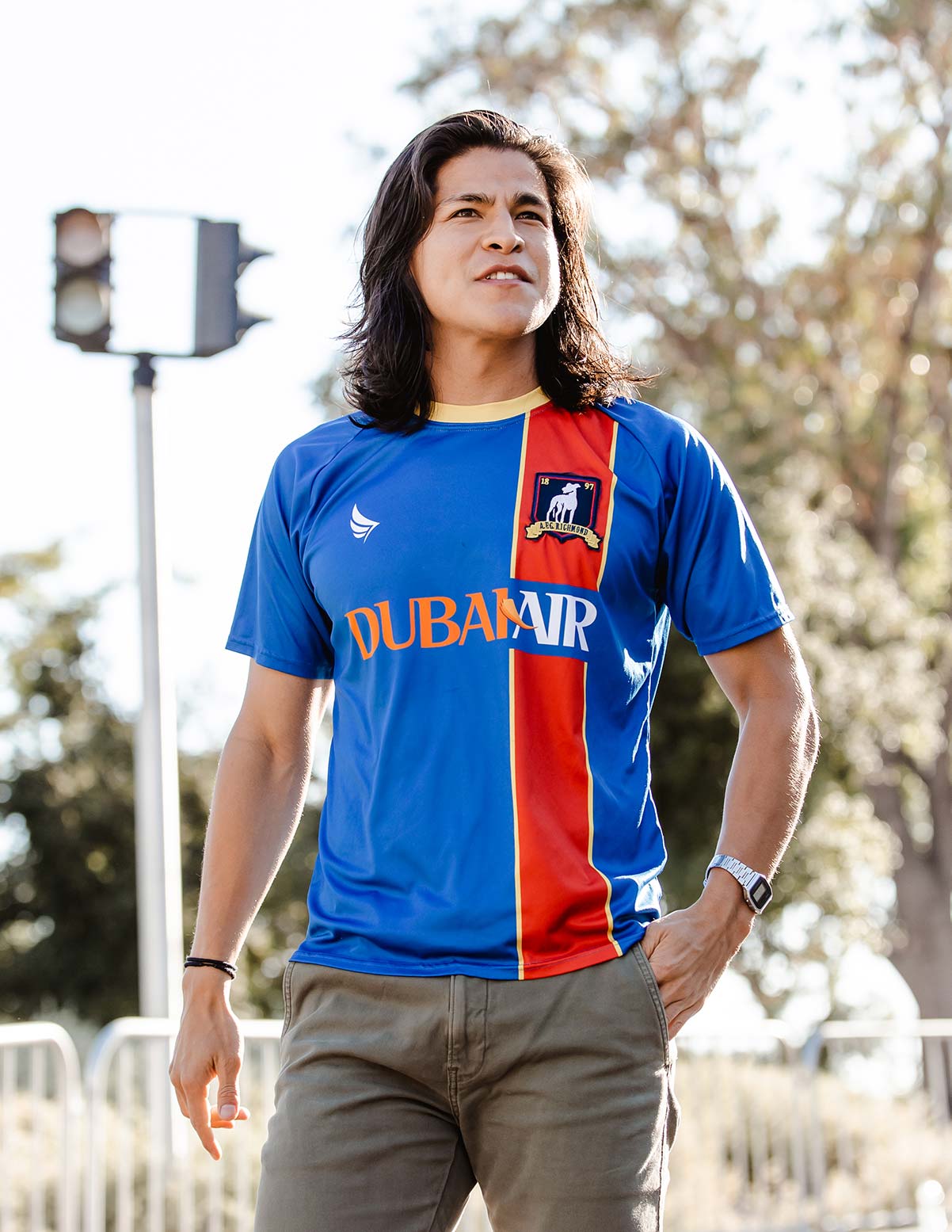 If you could have one AFC Richmond player to sign for LAFC, who would it be and why? 
Ryan: Oh damn…Sam. Because he's got the most promise. He cares so much, he's coming up so hard. And when he has the right environment, as we see, he really thrives. He's not a star yet, but he's going to be, and they're setting that up in the show I feel.
Ireana: Dani Rojas because he has so much spirit.
Carlos: Jamie. We need that guy, we're too nice. Jamie's the guy that broke up with his girlfriend, and then the next day had another girl over and she was super pissed. You need that kind of guy in a team, right?
If you could take home one piece of memorabilia from the Ted Lasso set, what would it be? 
Ryan: I'm trying to rack my brain, but I'm trying to think of something that would be special. I think Nate's whistle, just because he's my favorite character. I just love how he came on the show and it just felt so natural, that progression of kind of lifting up someone who's always been overlooked. I feel like in the new season they're really dealing with conflict more, as you can see from the therapist. But in the first season there wasn't as much conflict, even in the characters, as there is in this first episode with a whole bunch of stuff. But yeah, so I think that for sure.
Ireana: The original "Believe" sign.
Carlos: Oh man…the desk. Hell yeah, I think it would be the desk. It has good vibes.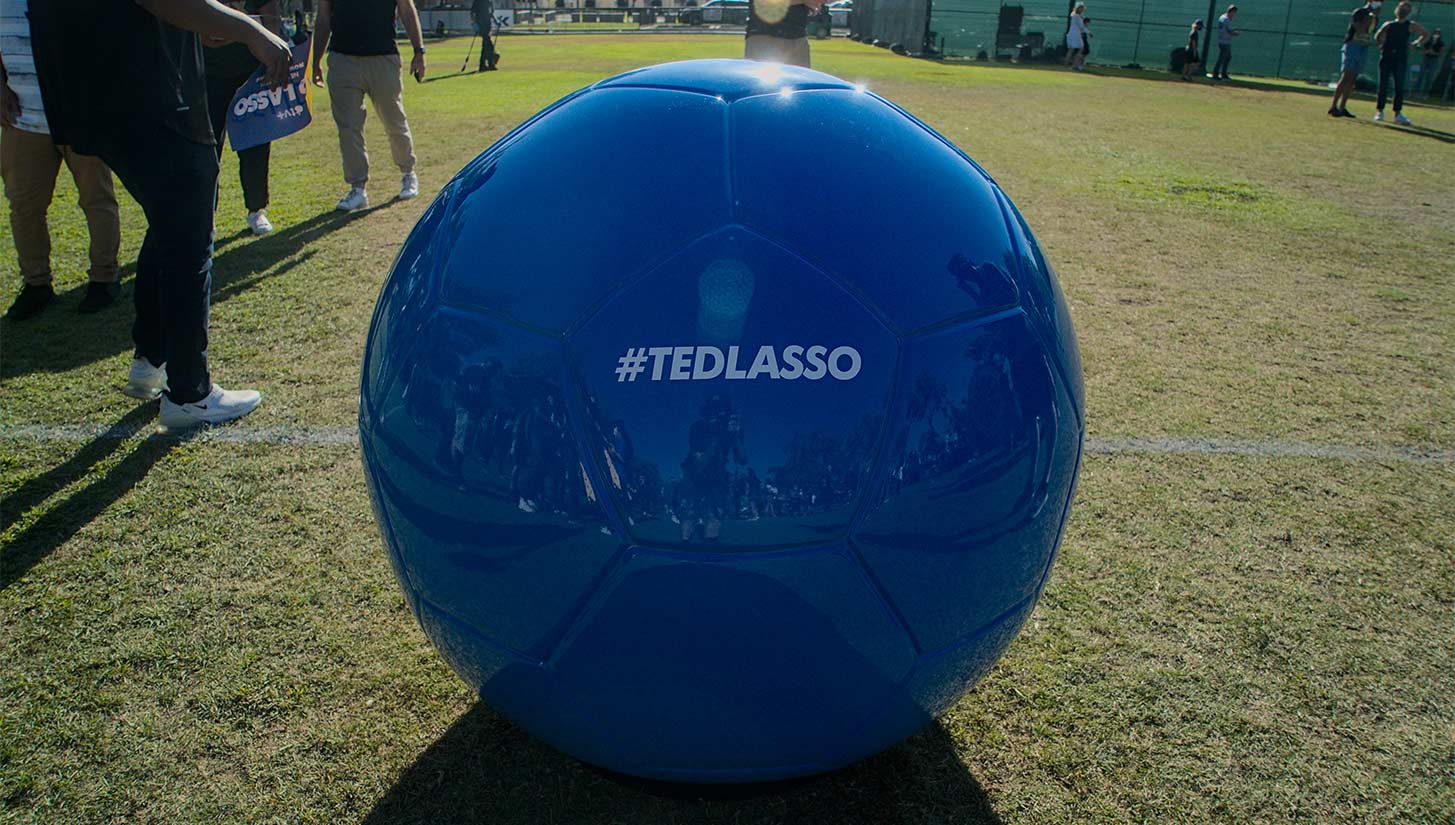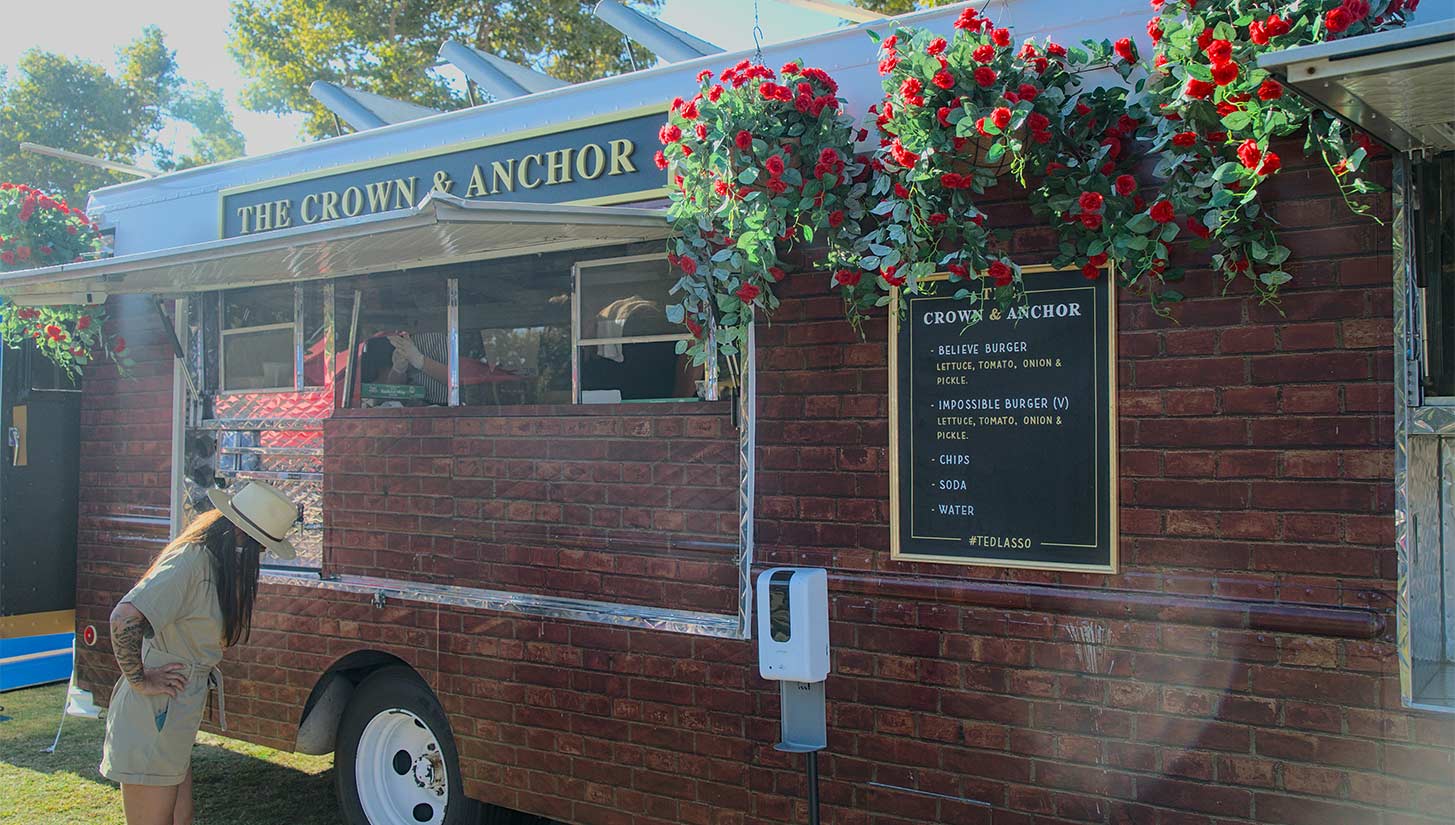 What are you hoping for in season two of the show? 
Ryan: I guess obviously the progression of them getting back into the Premier League would be the natural progression. But, if they're going to make it a show that lasts more than three seasons, then I don't see them getting back into the Premier League right away. Just kind of being realistic. I hope for it, but I don't think that it'll happen. So, in this season, I definitely think that they're going to progress as a team more.
And I'm really excited to see Roy become himself. He's definitely a second favorite of mine. And him on the show, just being that blunt guy that's just like, "No, fuck you. No, fuck you. Talk your shit." I like that about him, so I can't wait to see that progress more.
Ireana: More wins and less ties.
Carlos: I mean I'm only halfway through the first season, so maybe a championship? I don't know, maybe a cup? So where I am, they subbed Jamie out. It's still early on.
How would you answer the questions? Let us know in the comments below!
Photography by Kyle Scoble for Urban Pitch and Imad Bolotok for LAFC.