The World Cup kicks off this weekend and we only have two groups remaining in our quest to identify the greatest World Cup kits from every nation playing in Qatar. The penultimate group consists of Brazil, Cameroon, Serbia, and Switzerland. 
Group G is an interesting one. Brazil have been the clear favorites for quite some time now, which may allow Switzerland and Serbia, two potential dark horse contenders, to slip under the radar. And despite being the consensus fourth-ranked team in the group, Cameroon is no slouch either.
When it comes to kit histories, we also have a pretty solid mix here. Brazil of course have made the yellow home shirt iconic, while Cameroon's sleeveless shirts from 2002 were regrettably banned before the South Korea/Japan tournament began. With the World Cup nearly upon us, there are not many better ways to prepare ourselves than diving into the great kits of time gone by.
Brazil: 1998 Home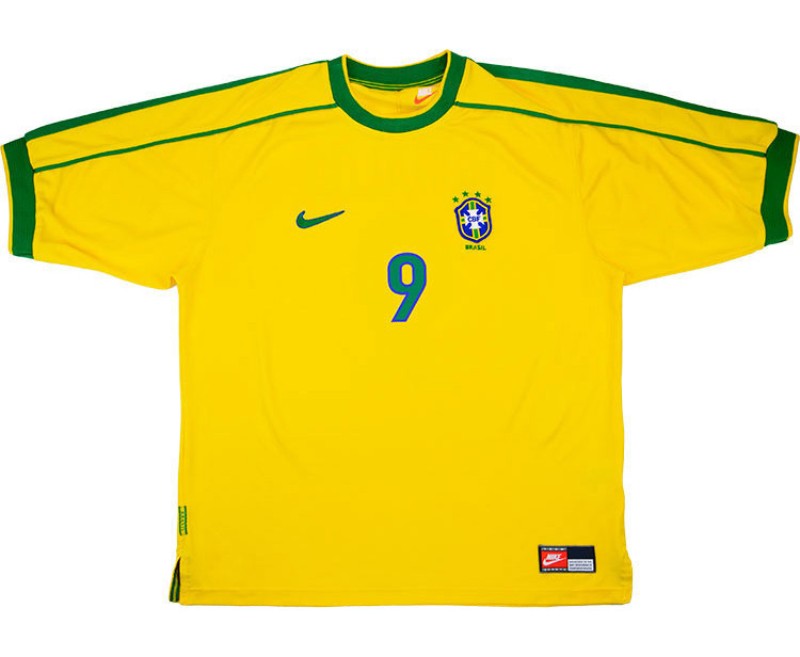 Brazil is the top dog when it comes to World Cups, as you know. The country has won it five times, while also having the most appearances out of any nation. And what comes with their excellence in the tournament is some beautiful shirts as well. It was hard to look past the Brazilian kits from 2002 and 1970, but the 1998 home kit is just that good. Yes, Brazil didn't win the tournament and it was a controversial final, but the kit's design is superb and whenever you see it, you think of Il Fenomeno and his Nike Mercurials draped around his shoulders. The romance.
Cameroon: 1990 Home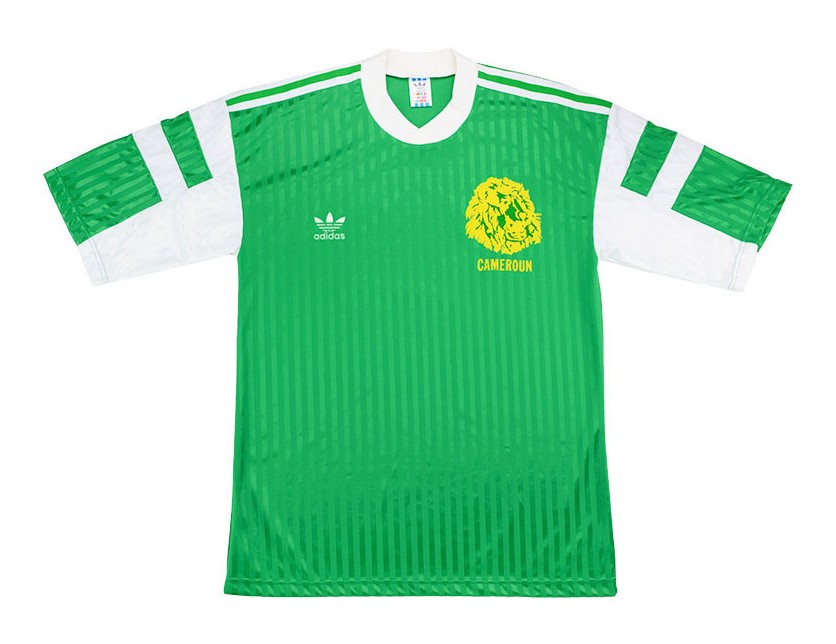 Although Cameroon's almost haphazardly designed kits for 2022 are a major disappointment, the nation has quite the kit archive. No kit is of course more famous (or infamous depending on who you ask) than the aforementioned basketball style sleeveless kits from 2002. The Indomitable Lions wore those daring shirts during their triumphant AFCON campaign, but the fun police at FIFA banned the shirts from being worn on the biggest stage. Thus, we must look elsewhere, and why not turn our eyes to Italia 1990, the only time Cameroon made it past the group stage.
The nation shocked the world when it beat eventual finalists Argentina in controversial fashion, and they did it in a delightful kit, too. adidas' green shirt combined with red shorts and yellow socks completed the typical Cameroonian color scheme. Superb stuff.
Serbia Home 2022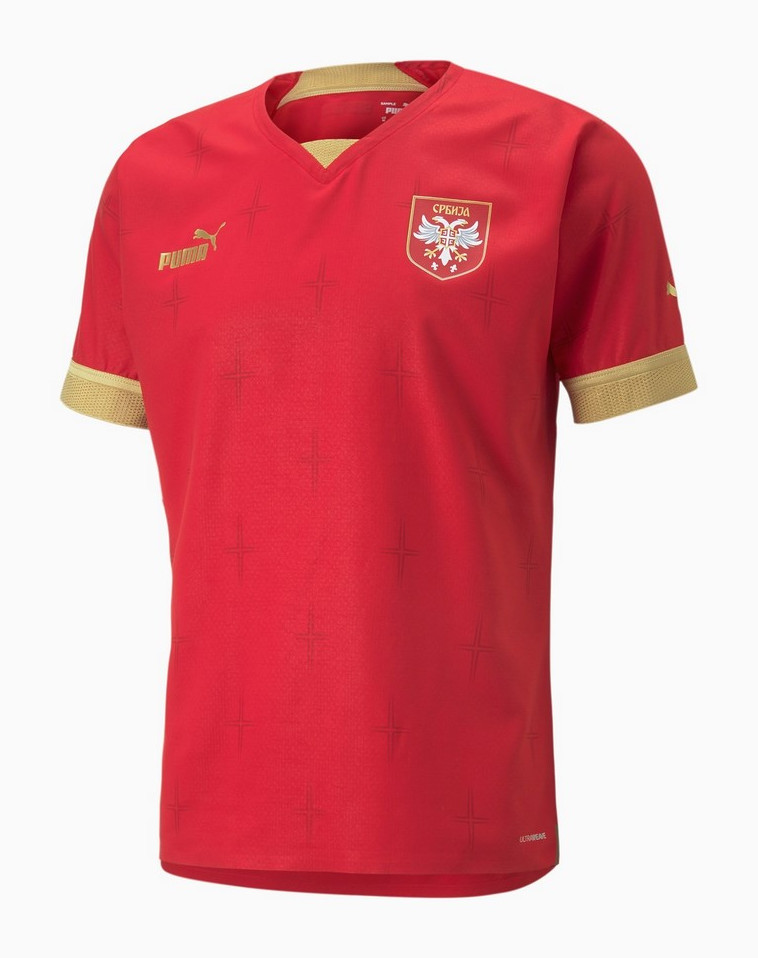 Serbia competed as part of Yugoslavia in many World Cups and started playing as their own nation in 2010. With this, comes a small amount of kits to choose from. However, this year's Serbia kit is not only the best of a bad bunch, but it's also a pretty decent shirt. A bold red and classy gold combination provides a lovely kit for the Serbians in what was an extremely hit-or-miss batch from PUMA this year.
Switzerland Home 1994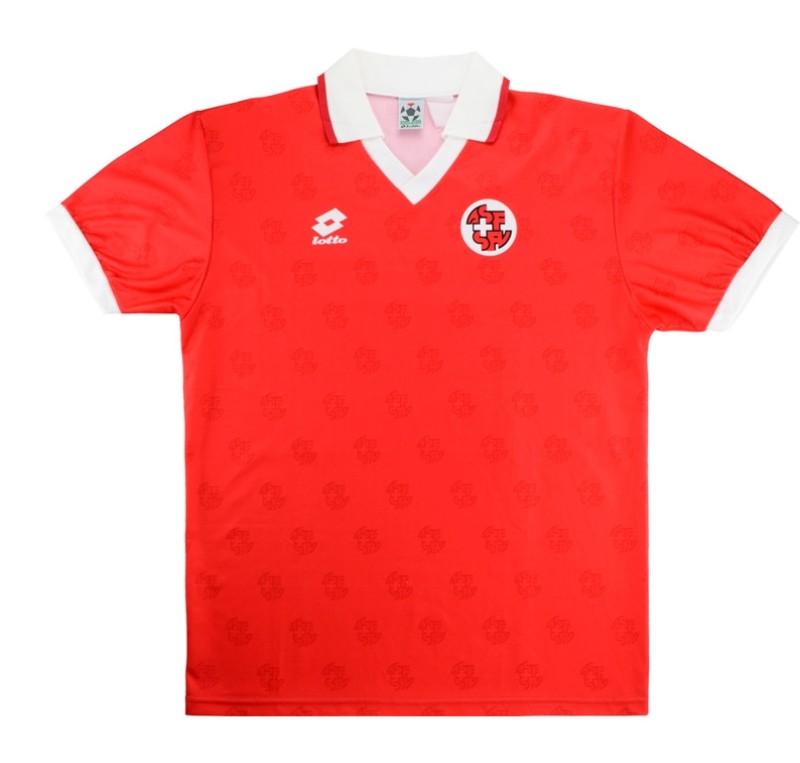 I had to look back to 1994 for Switzerland's best kit and oh man, is it a great one. A simple Lotto number featuring a striking red base and white accents. Delightful. Take the retro-style v-neck/polo collar combo and mix in that fantastically chaotic badge and you've got yourself a superb World Cup shirt. Switzerland made the round of 16 in the tournament and looked good doing so.