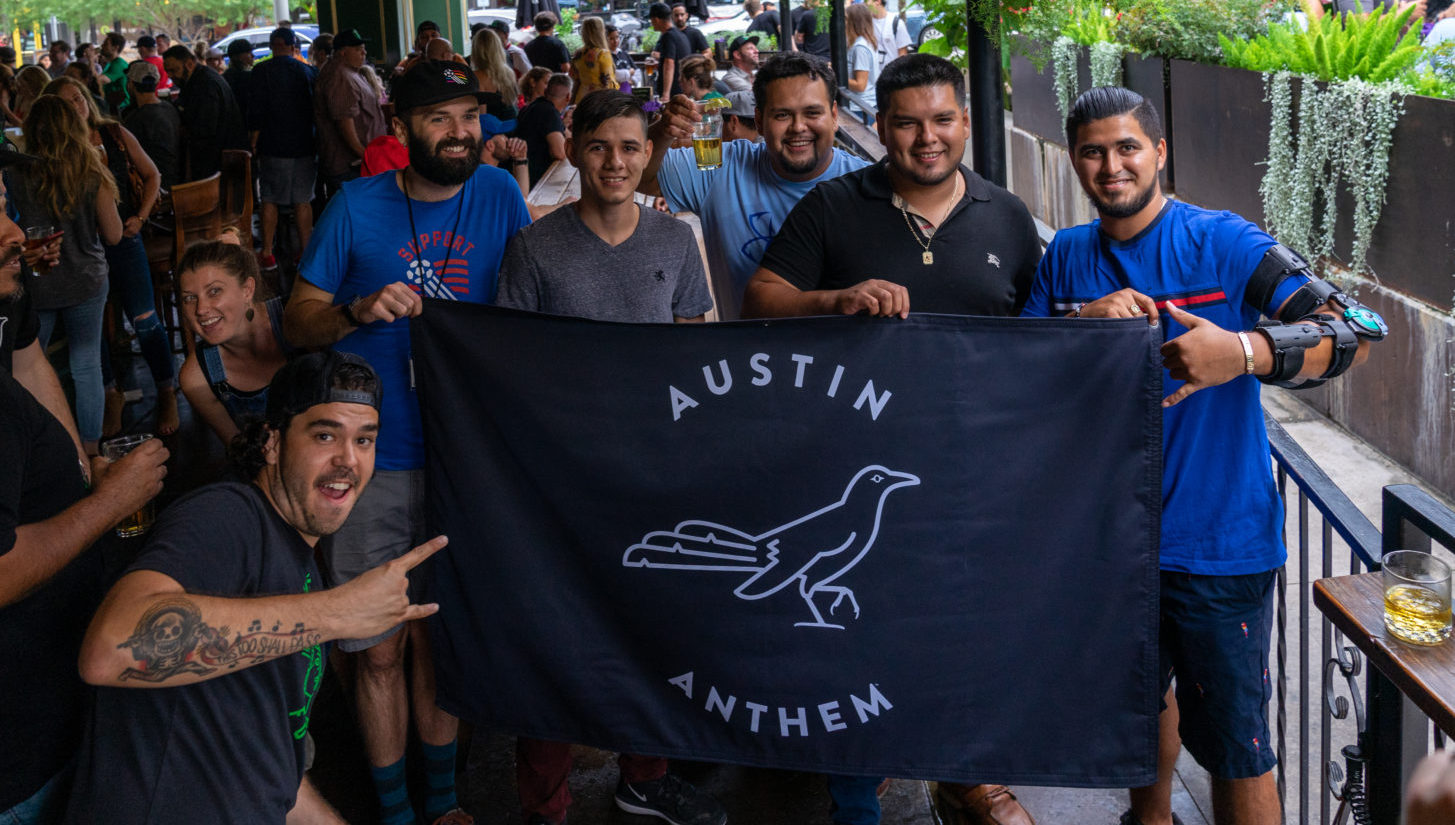 There was plenty of controversy surrounding Austin FC's expansion awarding, causing some to even call it "MLS' most hated team." However, before the club was even an inkling of a thought, fans in Austin were hungry for a top-flight club in their city. We get to know the story behind the Austin Anthem, and how they've waited six long years for a team to call their own, battling through hate and rumors along the way. 
The great-tailed grackle is a ubiquitous Austin, Texas icon. Known (and dreaded) by the entire city, the bird is aggressive, and at times mean and loud. Which makes it a perfect mascot for the Austin Anthem, the supporters' group behind MLS fledgling Austin FC.
Once the league confirmed Austin as its next expansion city, the fans needed to create an identity, and settled on the grackle imagery, adopting the bird's primary colors of black, grey, and iridescent teal (only on males FYI).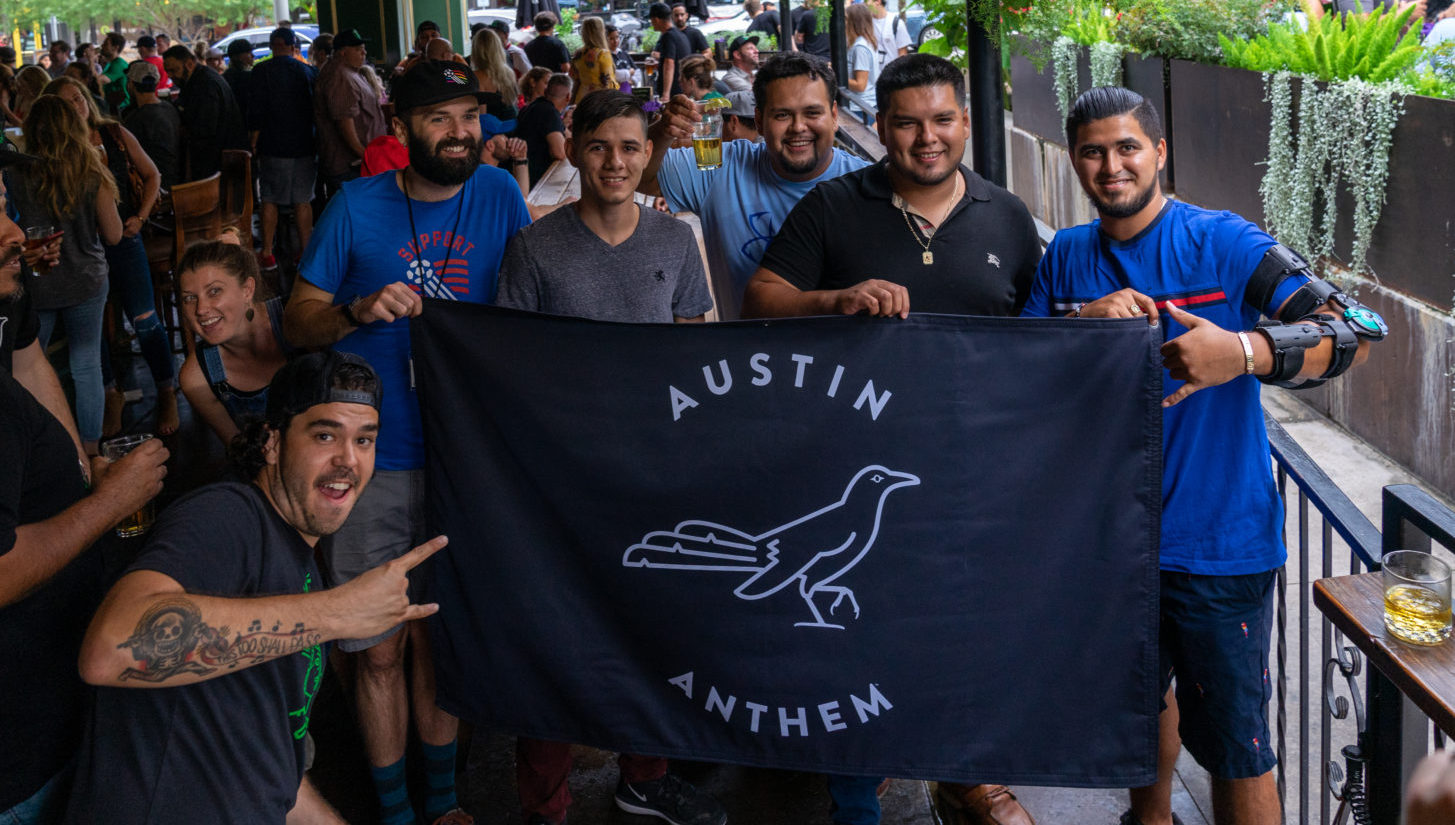 "The great-tailed Grackle is a bird that is pretty much everywhere in Austin, and they're some nasty f*ckers too," says Anthem founder and president Josh Babetski with a laugh. "That's what we want to be on the field and in the stands, tough and unified with our singing and our anthems."
Other ideas for a potential mascot included bats (in honor of the notorious bats of the Congress Avenue Bridge), music, and tacos, but the grackle ended up prevailing, with their merch- and tifo-friendly teal shine being the trump card. It's a pretty fitting bird for this group of people as well, as the past six years they've been fighting to get an MLS team in their city, and they've been making plenty of noise the entire time.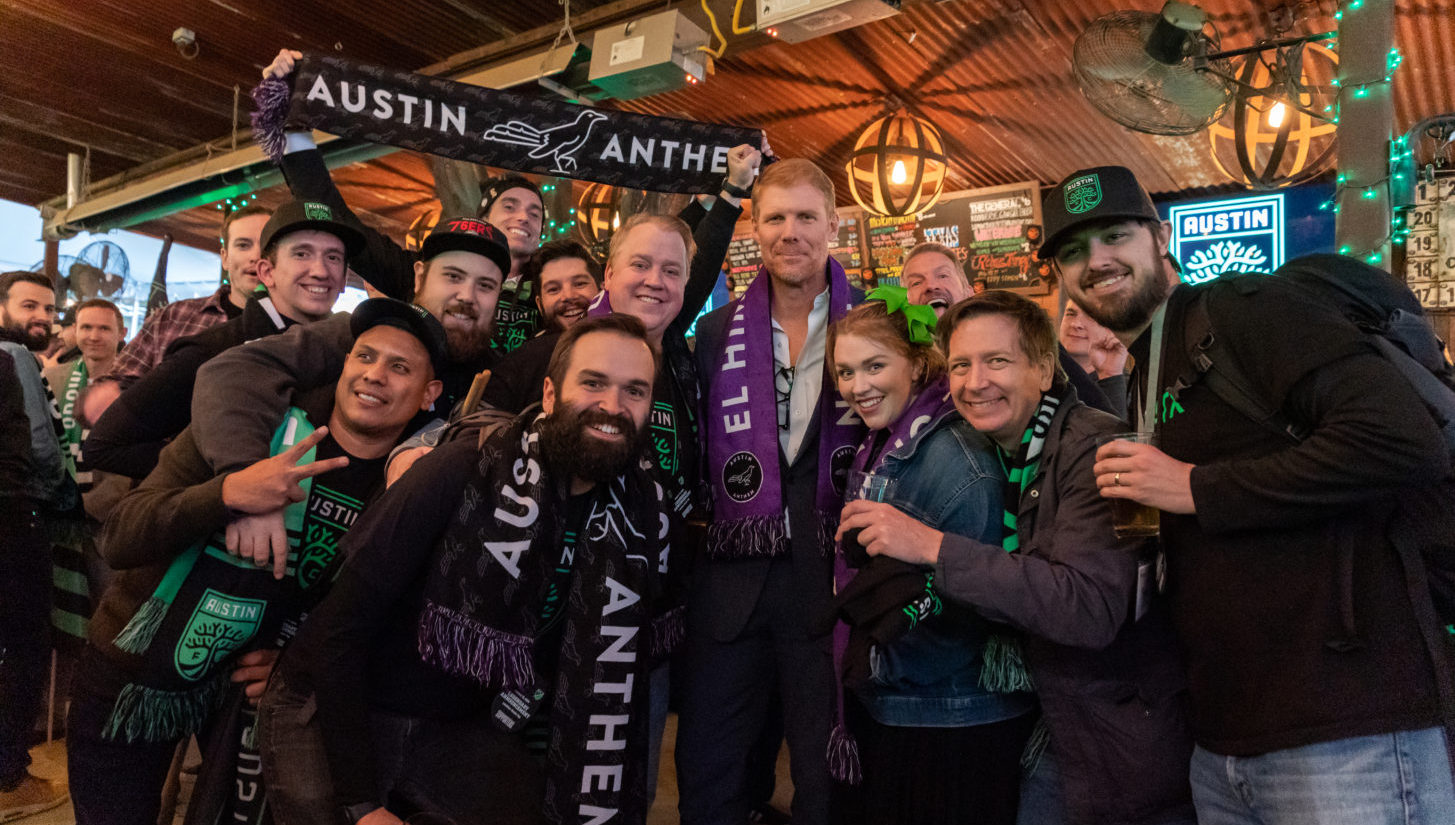 The first thing that might come to mind when thinking of Austin FC is controversy — the club has been shrouded in it even before it officially existed. It began with current club owner and former Columbus Crew owner Anthony Precourt. In 2017, while he was still with the Crew, Precourt announced his intentions to move the franchise to Austin if plans for a publicly funded downtown stadium were not introduced. Intense backlash and a lawsuit followed, eventually leading to Precourt's sale of the Crew. However, MLS still awarded him a new expansion team in Austin.
This made the newly-minted Austin FC public enemy No. 1 not only in Columbus, but also in other MLS expansion hopeful cities such as Phoenix and Sacramento, who felt that they were more deserving of a team.
But eight months before news broke that Precourt wanted to move, a Columbus-Austin connection was predicted, and by a Twitter account, no less. Headed by Babetski, MLS In Austin (which has since rebranded to the Anthem) was dedicated to bringing a top division club to the city. While they were gaining in following and momentum, by early 2017 they had a slight problem. The December deadline for ownership groups to submit a bid for an expansion franchise had passed, and Austin was not on the list.
But MLS In Austin was hopeful. Though Austin was not eligible to become an expansion city, it could still get an MLS team through relocation, and they saw a potential fit in the Columbus Crew. They published a Medium article in February 2017 (Precourt's intentions to move weren't announced until October), outlining why a Columbus move would make sense.
The article covers several points, two of which stood out most. First, the stadium in Columbus regardless of location had a maximum capacity of 17,500 fans, a number lower than some teams' season ticket holders allotment. Secondly, both Columbus and Austin are dominated by college sports with no professional competition, allowing for marketing and outreach strategies to remain mostly unchanged. Making a switch to such a similar market changes everything, or so MLS In Austin argued.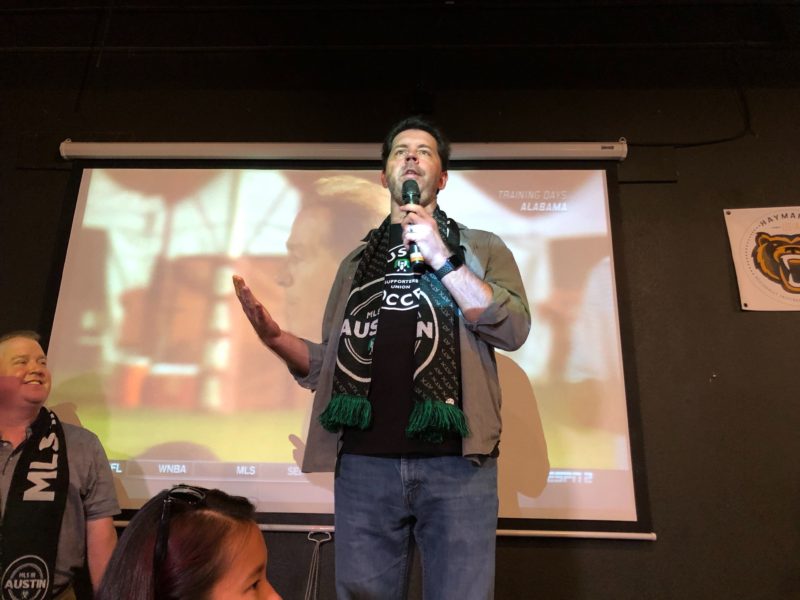 This article created controversy twice — once following its release and then in October when their premonition seemed to be coming true. There were a lot of different ideas, names, and conspiracies thrown onto the Twitterverse regarding how much communication happened between MLS In Austin and Precourt Business Ventures in between the article's publishing and the announcement to move. But the truth is, the two sides didn't even make contact until after the announcement in late 2017, with Babetski saying it was only about events, rallies, and watch parties.
Babetski and the precursor to the Anthem were here before Precourt, before other people were even publicly talking about MLS being in Austin. They have been working towards this and waiting for years. They weren't co-opting Precourt's initiative, in fact it was closer to the other way around.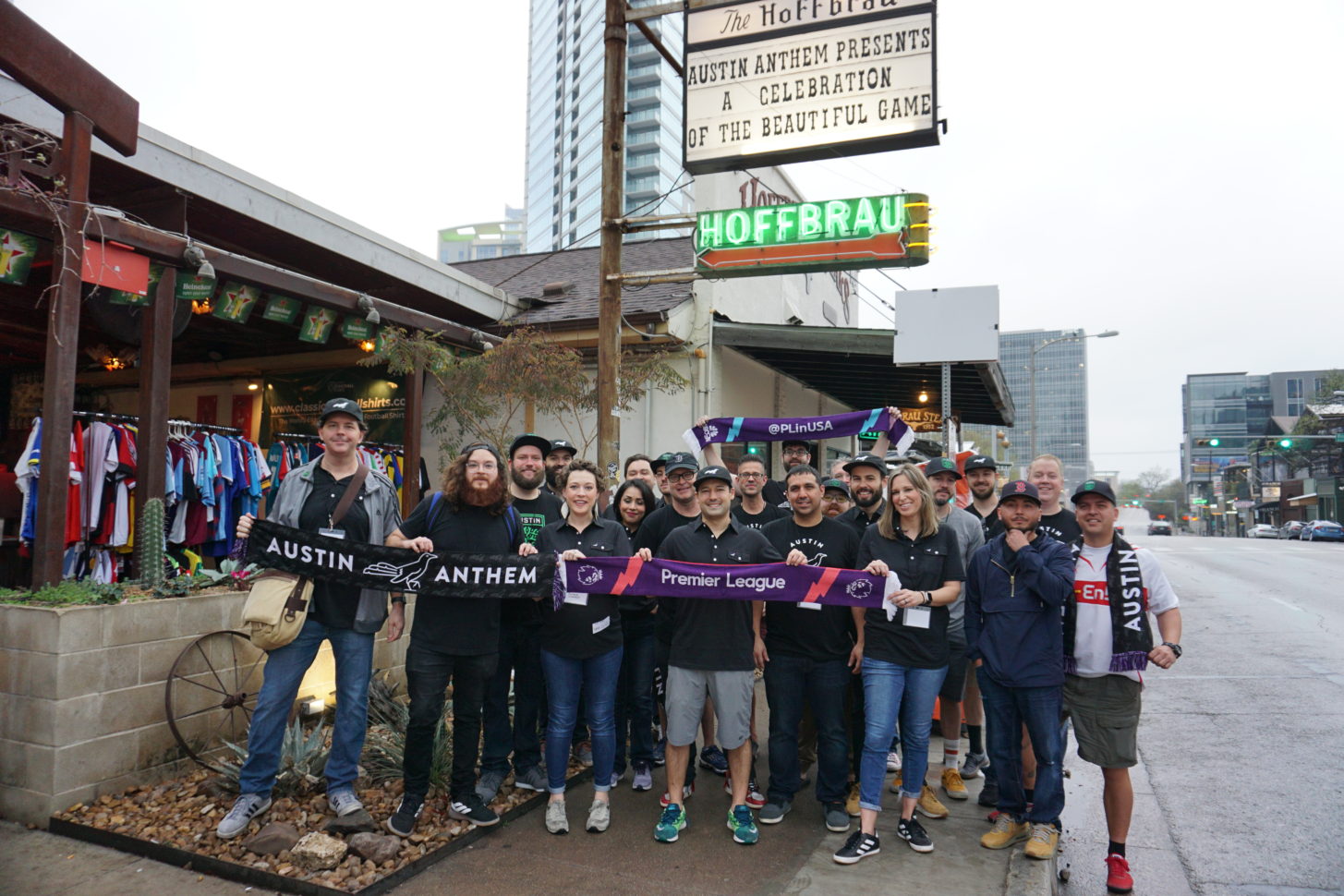 The Anthem's origins date back to 2013, where a newly transplanted Babetski wanted to create a soccer community similar to the one in his previous city of Philadelphia. Babetski's soccer journey is distinctly American — he wasn't exposed to the sport until he was an adult, and it started with off-site afternoon "meetings" in bars that happened to occur during Champions League matches. To be fair, Babetski did say that actual work discussions were going on in concurrence to the games.
In less than two years, his love for the sport kept growing, and it coincided with the start of the Philadelphia Union. He got involved with the supporters' group Sons of Ben and was at the Union's first-ever MLS match as well as for the opening of Talen Energy Stadium. Having such a positive experience with the Sons of Ben and seeing how they existed and raised awareness before the ownership group was in place for Philly, he thought he'd give it a go in Austin.
It took a little while before members started getting more involved than merely showing up to viewing parties, and those that did still thought getting their own team was a bit of a long shot. Six years later, and the Austin Anthem is over 2,000 strong still 18 months away from their first MLS match.
By the time #MLS2ATX (Precourt's official public campaign) started in late 2017, MLS In Austin was already 1,000 deep with 10 volunteers to help organize and run events. The fan-run Twitter account had become the de-facto news source for the new sports franchise they had been trying to get. In June, it was announced that Austin FC had received deposits for over 30,000 season ticket seats, an MLS record for a single day.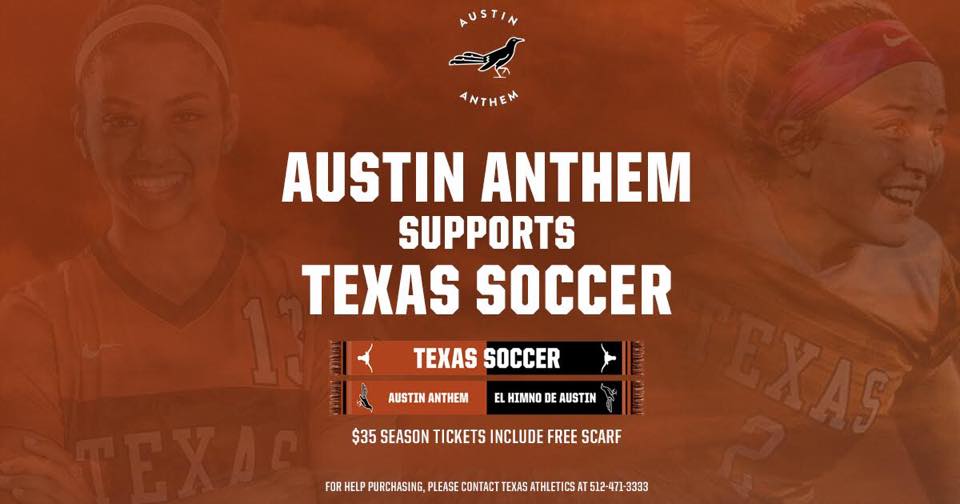 Their support doesn't end with the MLS team though. They have partnered with the University of Texas to give women's soccer season ticket holders a co-branded Austin Anthem-UT scarf. The Anthem's 30-person band La Murga also performed at the Longhorns' season opener. They're working with and supporting soccer at all levels and age groups throughout Austin.
Currently, the Anthem is taking the time to go and visit other clubs and meet with their supporters' groups and see how that translates into a game day experience.
"Our Vice President is in Toronto right now and have we a trip planned to LAFC next month as we see a big cross over in our fanbases," Babetski said. "Both cities have young, culturally diverse fans that are transplants. We also have the same architect designing our stadium that did The Banc so hearing what works or doesn't for the 3252 within the stadium will be important for us."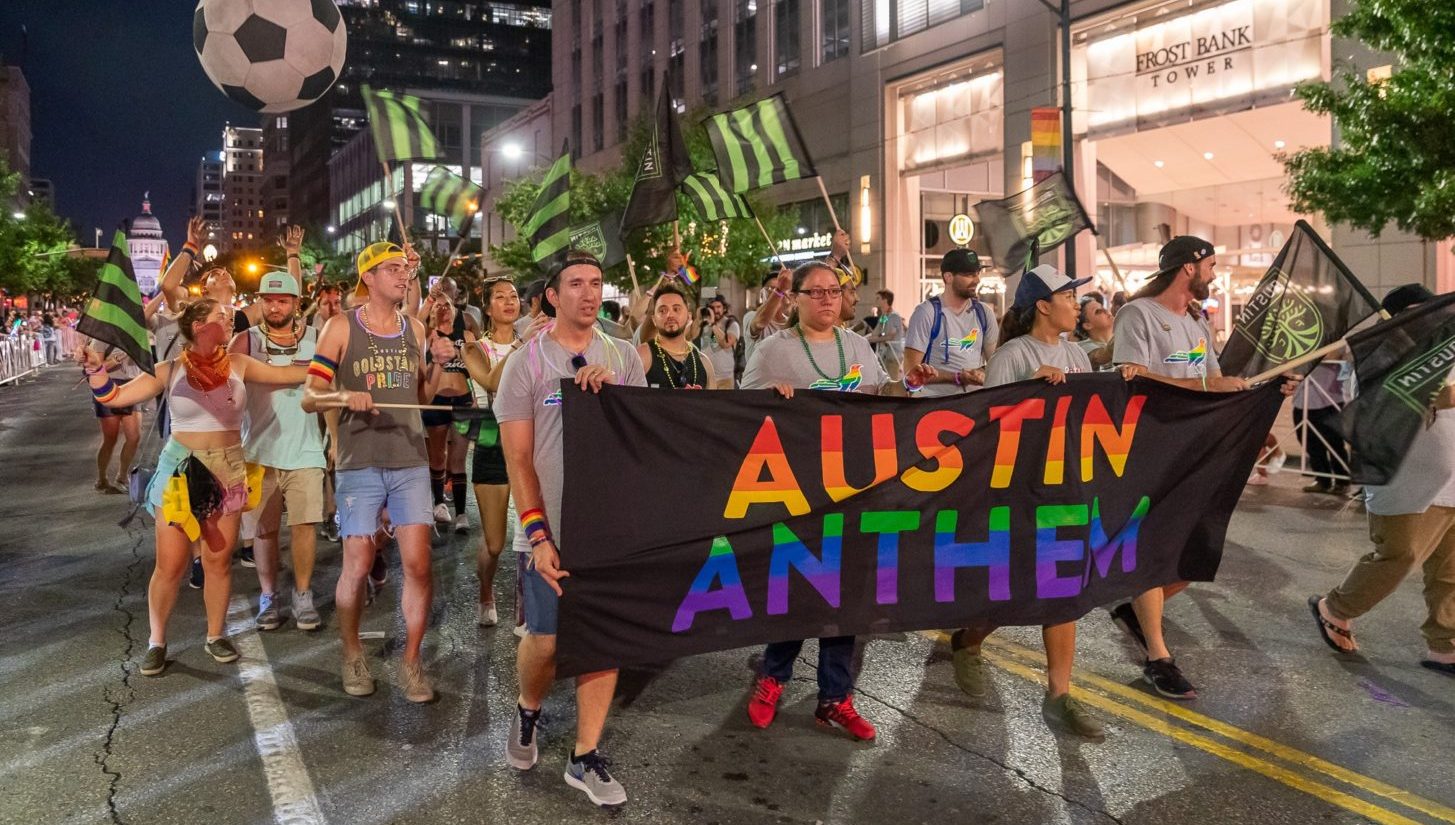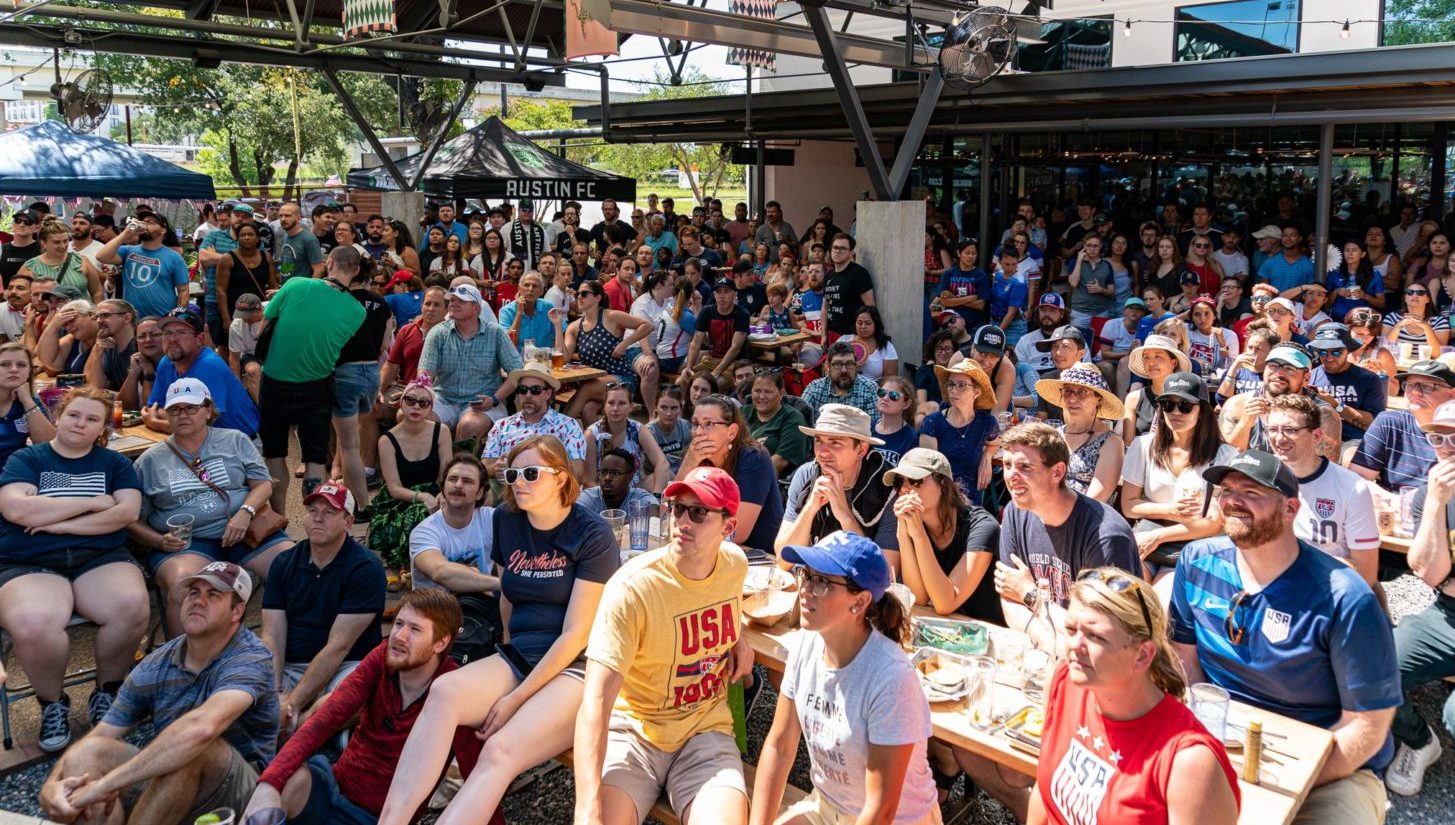 This focus on the people and building a welcoming culture first and foremost is most evident in the structure of the organization. Instead of subgroups being created for special interests or causes the Anthem are taking a "big tent" approach — they have volunteers take on director roles of those interests. By giving each interest a director position, it makes sure there is someone with that interest as their focus involved in decision making. It also gives fans a person to reach out to within the organization rather than a group within a group. This structure also allows for fan involvement in multiple interests without having to work with various groups.
The Anthem has come a long way — what started as a troll account in many eyes has grown into a fully-fledged supporters' group. A lot of things had to go the right direction for this to happen, and lucky is an understatement for a city that didn't have a bid or owner by the expansion deadline. But as Harvey Dent would tell you, you create your own luck. The Anthem was ready before knowing who the owners would be. Before knowing what the name, color, or badge was for the MLS franchise, they decided to complete their rebrand, and it ended up working pretty perfectly. The oak tree on Austin FC's crest is an excellent spot for a flock of birds to sing their songs.
Photos courtesy of the Austin Anthem. 
Learn more about the Anthem and what they are doing via their official website.