Despite LAFC's uncharacteristically slow start to the season, one bright spot for the club in 2021 has been new signing Kim Moon-Hwan. We sat down with the Korean international to discuss how he's adjusted to his new club, overcoming the language barrier, and his favorite places in Los Angeles so far.
All it took was one start for Kim Moon-Hwan to make a splash for LAFC. Last week's 2-0 win over FC Dallas was the first time he was featured in the starting XI in his MLS career, and he played well enough to take home man of the match honors. By his second start three days later, he had his first MLS goal.
Many were high on the South Korean international when LAFC announced his signing in January (save for the few who bizarrely thought it was purely a marketing ploy). A wing back with both an attacking mind and defensive prowess, he was a natural fit with the club's ethos and playing style. Getting acclimated to a new country, club, and teammates takes some time, however, and Kim didn't see any action in the first three matches of the 2021 MLS season. He made his debut in the El Trafico derby on May 8, then featured in four of the next five matches as a sub, before finally breaking into the starting lineup last Wednesday.
His creativity and aggressive play has ignited an offense that has been at times stagnant this season, especially by LAFC's standards. Through the club's first 10 games, it has scored just 12 times, compared to 17 in the same span last season. If LAFC, currently in ninth place in the Western Conference, wants to turn around their sluggish start and return to the familiar territory of the top of the table, Kim could be the spark they are looking for.
Los Angeles is a ways away from Busan, where Kim plied his trade for the past four seasons with Busan IPark, but there might not have been a better city for him to land in the United States. With by far the highest Korean population in the U.S., LA naturally has a thriving Korean community, highlighted by the nearly 3-square mile stretch from Olympic to 3rd Street that is Koreatown. Additionally, LAFC has greatly embraced this community, and even has its own K-Town-based faction of the 3252 in the Tigers Supporters' Group.
But a new city means exposure to new things, and Kim mentioned he's become quite fond of tacos (specifically from King Taco and the Avenue 26 taco stand), and the beach — two of LA's finest amenities. We were able to sit down with Kim for an exclusive interview with the help of LAFC translator Ben Chi to get to know him a little better, and we discussed how he's gotten used to his new home, overcoming the language barrier amongst his teammates, and his favorite music and K-Pop group (spoiler: it's not BTS).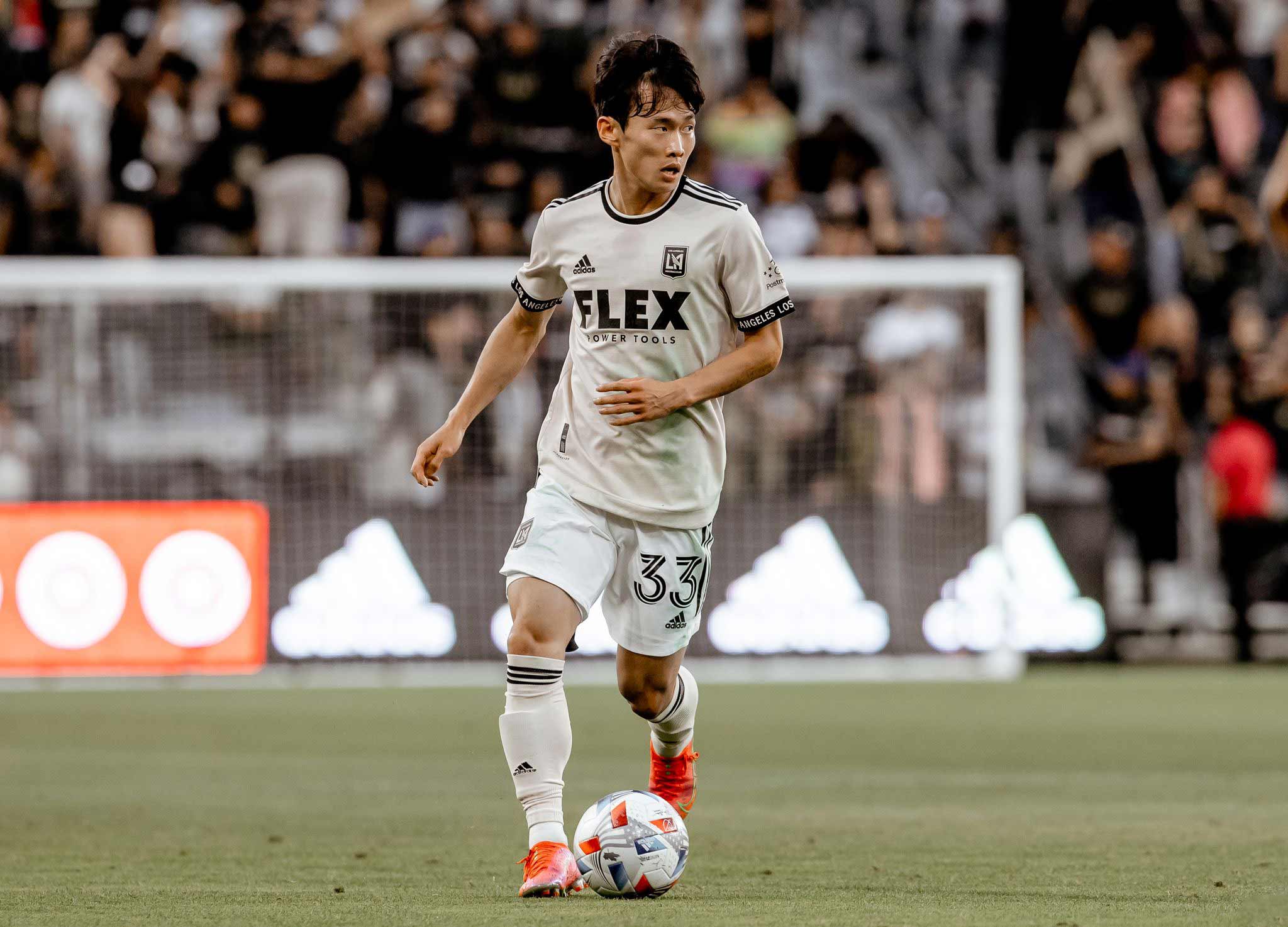 Urban Pitch: Let's start off with the important stuff — after you signed with LAFC, you mentioned you were excited to try out some of the amazing food LA has to offer. What are some of the best things you've eaten since you landed in LA?
Kim Moon-Hwan: Yeah, I got to try a couple of restaurants, I think Mexican food is my favorite. I tried a lot of different tacos and burritos, and I like those a lot. One of my favorite spots to go to is King Taco. I also got to try Italian food — it's good but it's a little bit saltier than how it's made in Korea. But nonetheless I enjoyed it.
What about Korean barbecue? Have you had a chance to check out any places in LA, and what's your favorite?
I've been to a few places, but my favorite so far is Park's BBQ. The marinated short ribs and kimchi stew were my favorite.
How have you gotten on with the team? Anyone in particular that you've become close with?
I think overall, I've been getting along with my teammates pretty well, but there still is a language barrier, and I haven't had a chance to have any deep conversations with the players. However, in passing, we joke around and we get along in that sense. There isn't someone in particular that I'm closer with than anyone else, but I think a lot of my teammates have done a great job of making me feel welcome. We joke around and get along even though we don't understand each other all of the time.
What are some ways you have been able to handle the language barrier between you and your teammates?
We have a translator here at LAFC named Ben, and he's been helping me a lot. He doesn't necessarily translate everything for me. I'll have conversations where people ask me things in English, and he'll wait for me to respond or see if I understood it, and have me reply back if I did. So in the whole process, he challenges me to be able to speak on my own. With those kind of exercises and practice every day, those are the step-by-step things I've been able to do to improve my English.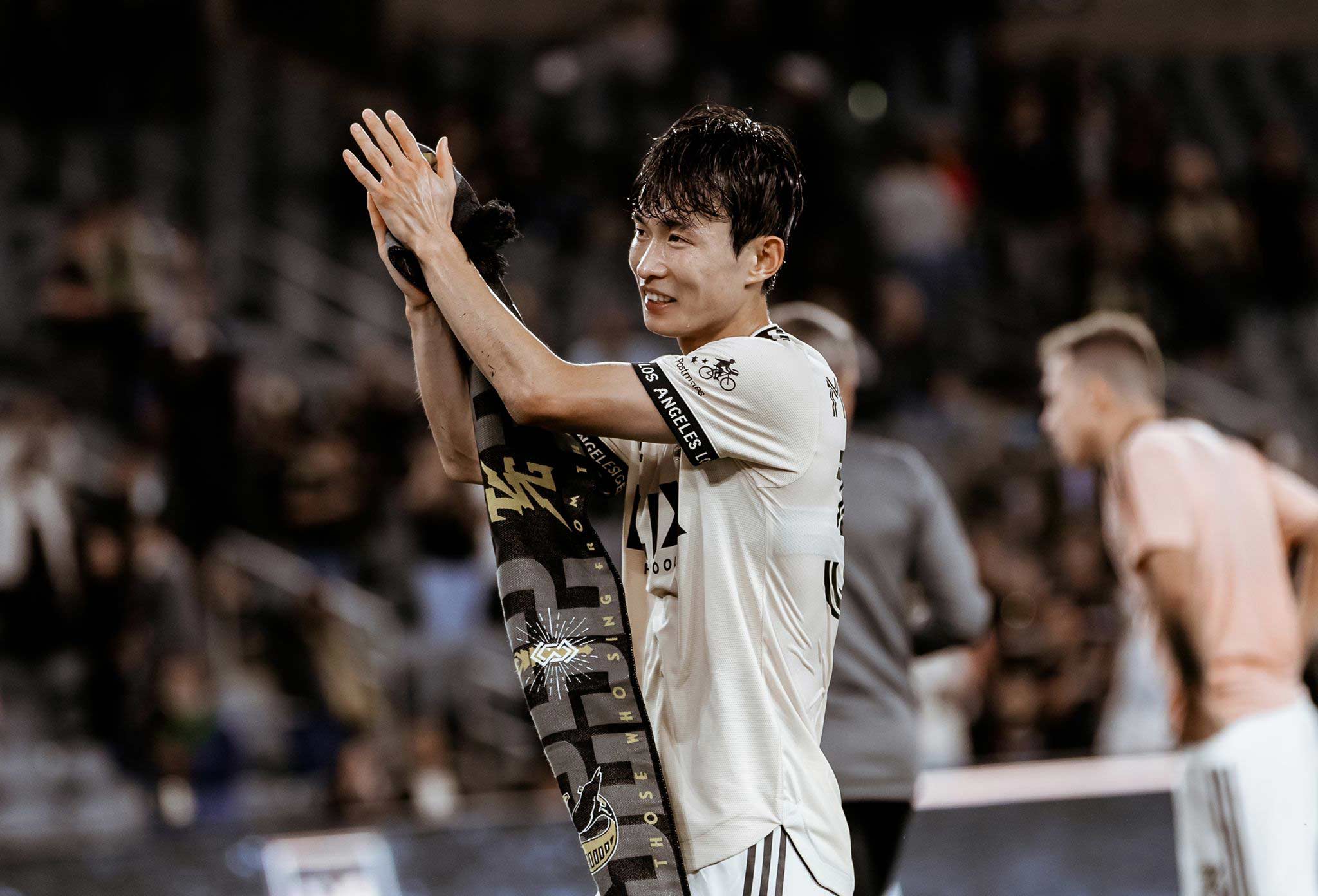 How has training been going so far, and how have you been acclimating with your teammates on the pitch?
I think it's something that's very new. I'm still getting adjusted and used to the way our team plays. As far as how I'm getting along with my teammates from an on-field perspective, I try as much as possible to speak in English, and regardless of whether I get my point across I think we all understand each other because football is a universal language.
And then Ben is on the sidelines as well, so if there's anything coming from the coaching staff that needs to be addressed to me, he'll come over and relay that to me and I'll start to digest that on my own and try it out during training.
What are the biggest differences in training between the United States and Korea? Any other major differences in club culture?
I've only played for one club in Korea, so I can't speak for every club, but the biggest difference I've experienced between Busan and LAFC is that Busan worked a lot more on how the team moves together and having that understanding of the formation and how it's going to be played. Here at LAFC we focus a lot on game scenarios and situations, especially being creative and bringing a good style of play in a real life game scenario rather than us leaving it to game day in order to execute.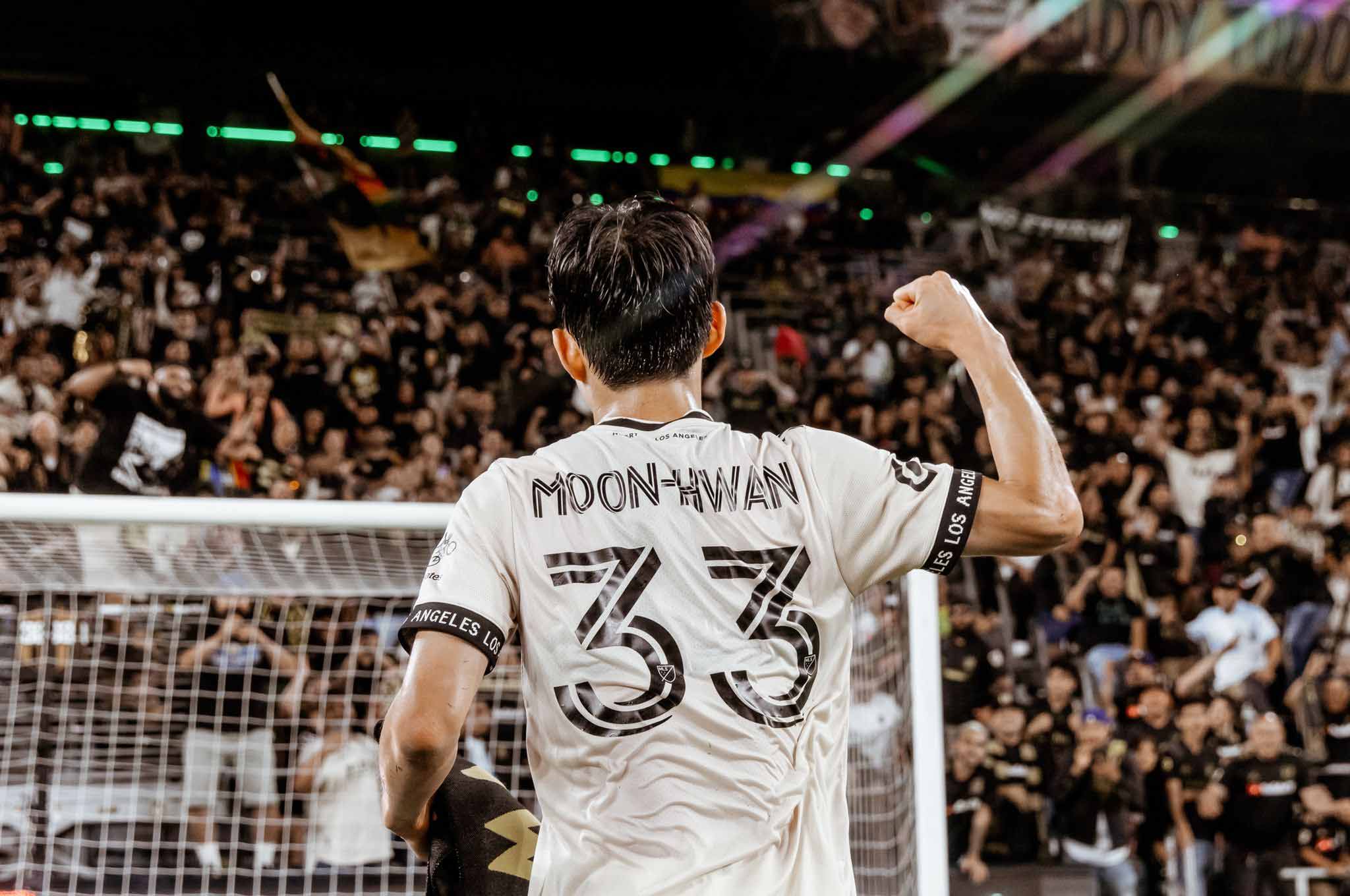 You've previously mentioned that Lee Young-Pyo and Hwang In-beom, South Korean internationals with MLS experience, both had high recommendations for LAFC. What did they say to you that made you most excited to join the club?
I think the most important thing was that I came to a point in my career where I wanted a new challenge. I wanted to experience a new culture, a new team, a different style of play that I wasn't used to. So it was something I was already looking forward to. When there were talks about me coming here, Hwang In-beom, who played for Vancouver Whitecaps, reached out and let me know that in his opinion, LAFC is a strong contender and one of the biggest clubs in MLS.
It is challenging for titles, and it's a club that wants to win and achieve things. Also the style of play that LAFC has is a very forward and attacking dynamic. It's the way I like to play as well too. Even though I'm a defender, I like to play with an attacking mind. In-beom also told me that with the type of skills that the players in MLS possess, it would help me develop into a better player and challenge myself and take my career to the next level.
What is on your current pre-match playlist?
I have a specific song that I listen to right when I get off the bus, it's called "The Shouts of Reds," and it's a song that was created by Korean national team supporters. It's a song I listen to to get pumped up. After that song is over, I pretty much just listen to anything that's upbeat and that gets me going.
I have a pattern of songs that are already on my playlist. I can't really remember all of them, but one of them is from PSY, who is a huge Korean pop sensation, and I listen to a couple of songs from him.
How would you describe your style and favorite things to wear?
I would describe my style as pretty simple and minimalistic. I like solid colors — I wear a lot of black and white and I think I've been pretty simple with the way I dress for the most part. After I got married, my wife is someone who dresses well and she has her own style and has an eye for those things. She's begun to recommend and get me into brighter colors and more diverse ways of dressing. She's really been beginning to put together some outfits for me.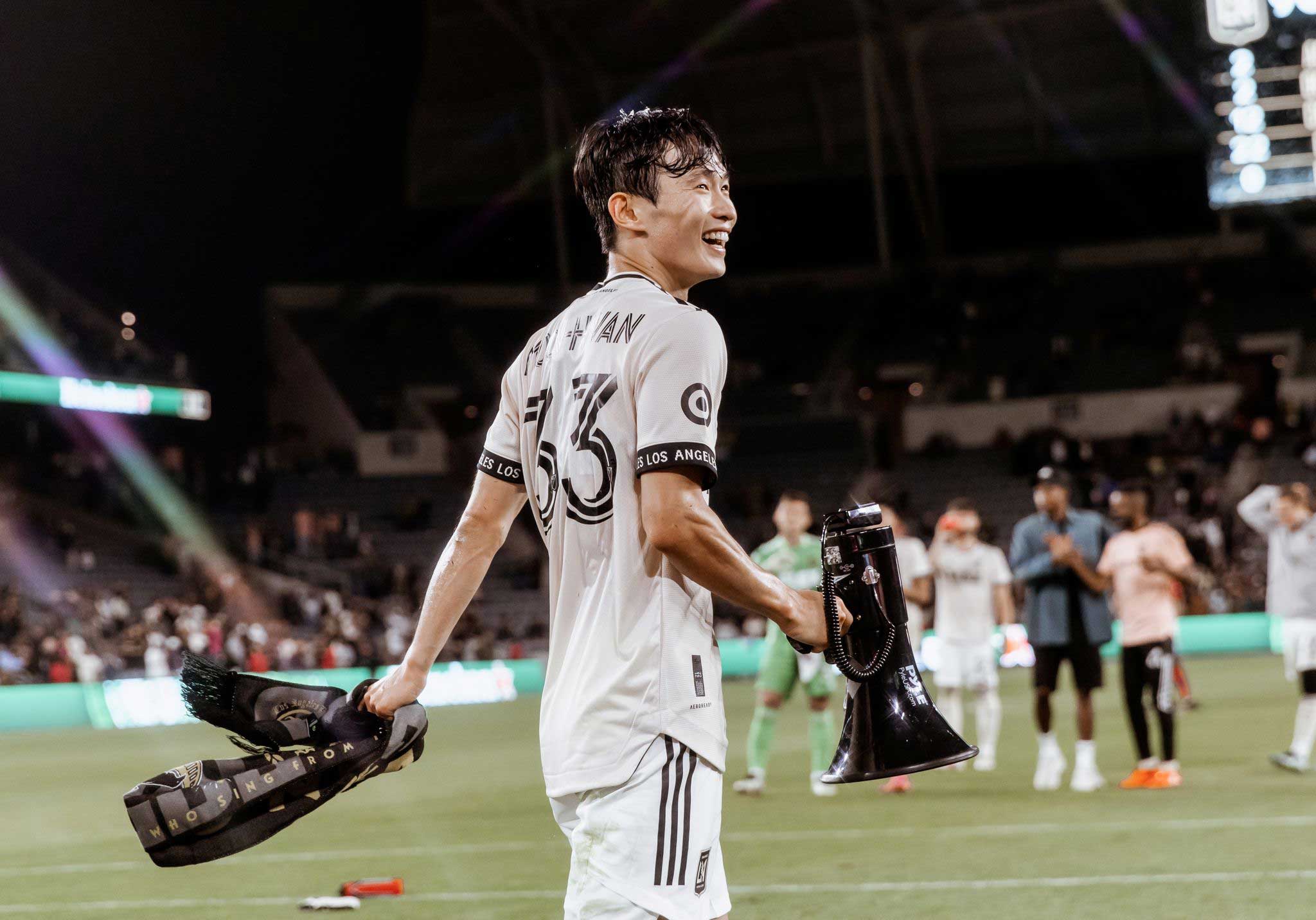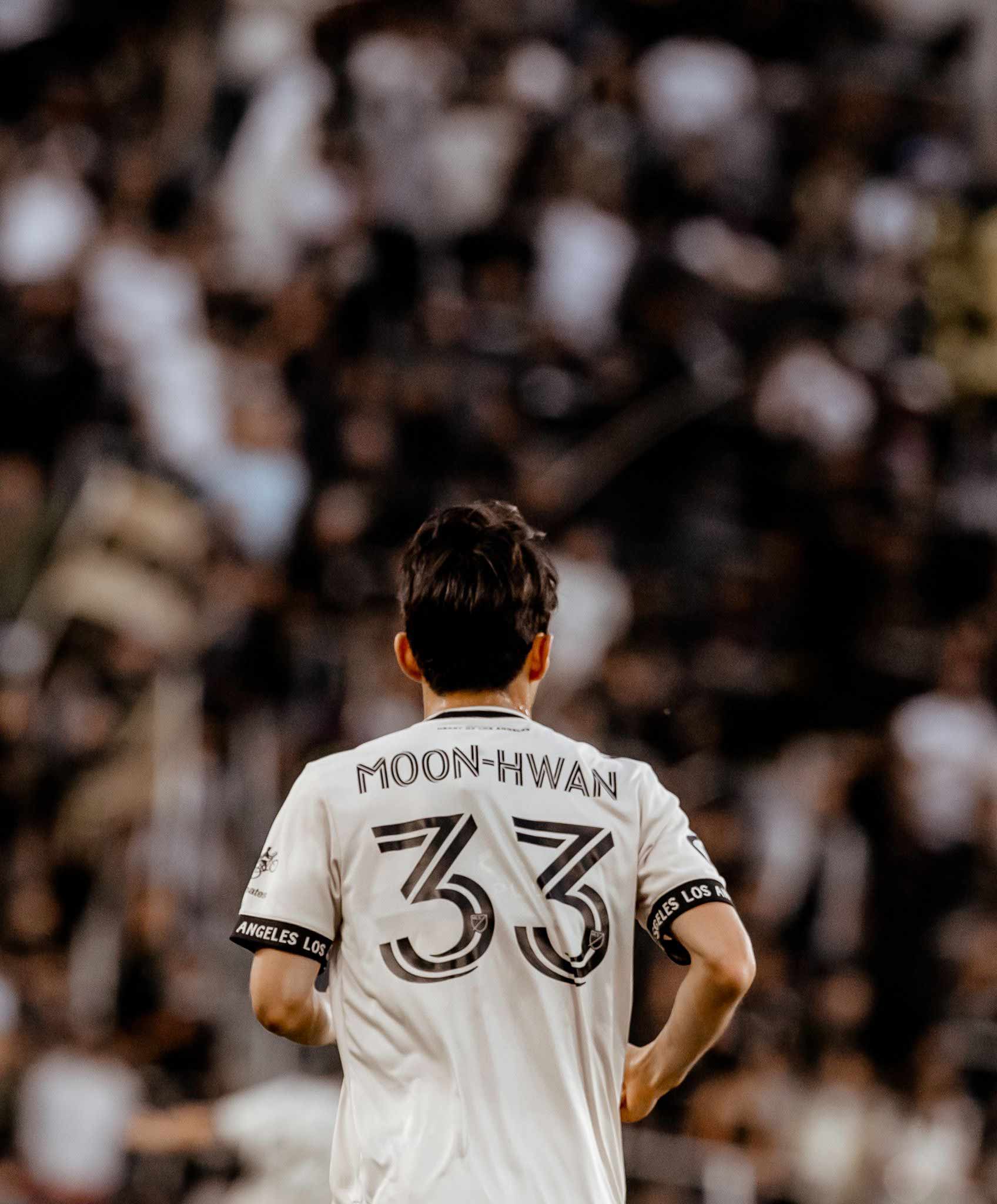 What are your goals for your debut MLS season, and what are you looking forward to most?
As a player, I think my number one priority is to fit into the team and adapt to the playing style as quickly as possible. As for my individual goals coming into a new place, I want to earn as many attacking points as possible. Although it may not be a lot, I want to leave an impression on the overall playing style of the team. Knowing that LAFC is a team that contends for titles and wants to win, that's something I want to contribute to by winning an MLS Cup.
Photos by Imad Bolotok.
Follow Kim Moon-Hwan on Instagram to stay up to date with his latest moves.