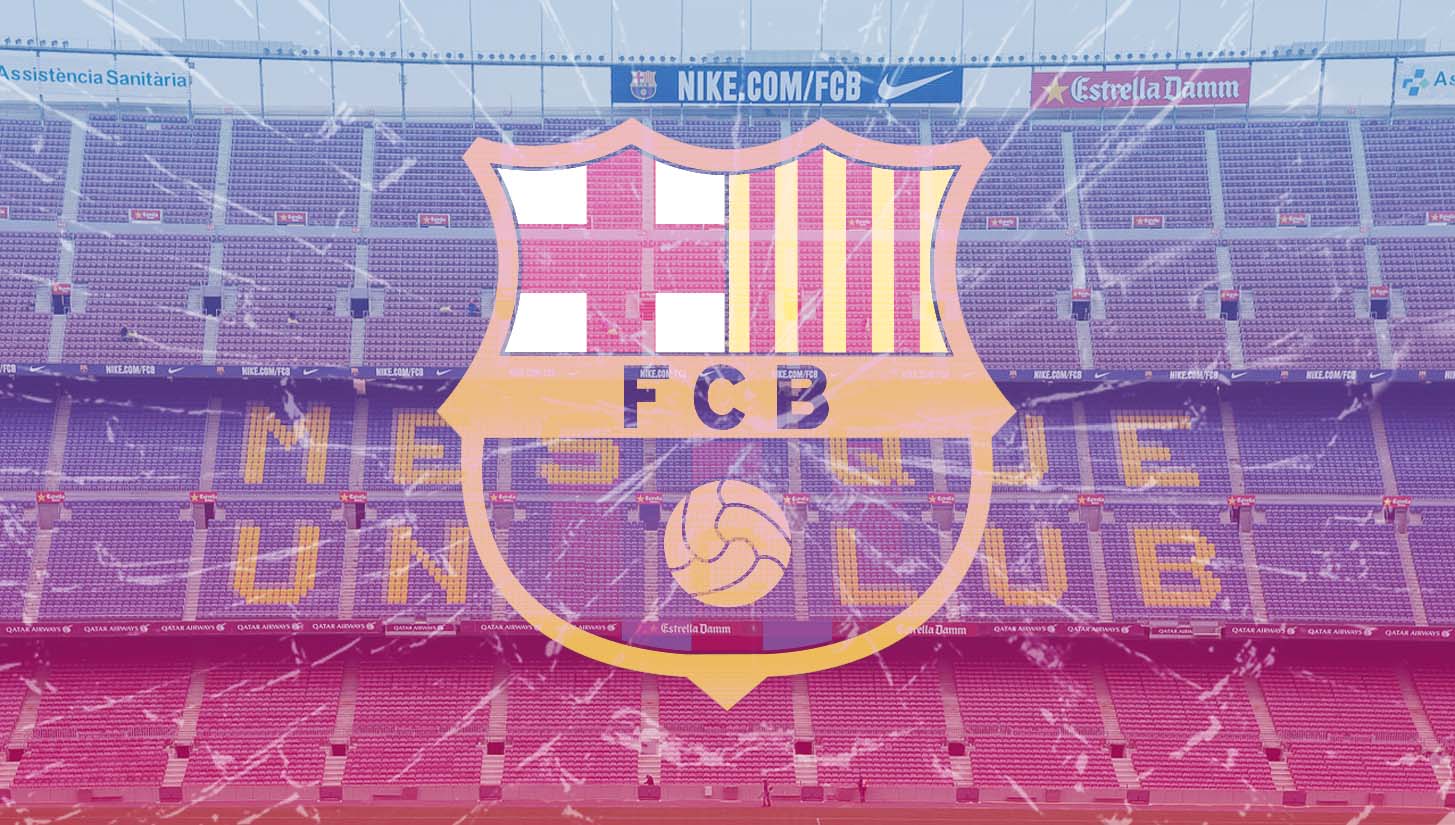 FC Barcelona's dire financial situation has led to some massive changes within the club, but none are bigger than the shift in its identity.
It used to be possible to believe in the idea of més que un club.
Growing up, it was important — necessary even — to watch Barcelona. They set the example as to how the game should be played. Other than my own team, I watched Barcelona more than anyone else. I read the history, enlightened by the belief that this was the spiritual home of football itself. Each visit to the Camp Nou felt like a pilgrimage. It was a footballing experience: a lesson in all the very best things about the game.
There are moments of Barcelona's recent history that I will never forget. I'll always remember which bar, which room, which friends' house I was at when they dismantled Manchester United, when Messi chipped Neuer, when Ronaldinho scored that audacious toe poke in that golden away kit.
To have watched Pep Guardiola's Barcelona, in particular, was to have a footballing education equivalent to a masters' degree at Oxford. Every pattern of play was illuminating. The teachings of the great Johan Cruyff, of dedication and humility, were woven into the fabric of the club. The greatest player in the history of the world did reality-bending things every single week.
"More than a club" wasn't just a platitude. It meant something. Shirt sponsorship was first given to Unicef to help fund education programs for refugee children. The club's ownership structure was organized and organic. In a way that seems abstract to a foreigner but every bit as personal to someone from Catalonia, their battles with Real Madrid even represented something about Spain itself.
Those days are over. It appears the Barcelona of today are hellbent on abandoning the longstanding moral foundation upon which its modern image stands.
"They're the only club in the world that have no money, but buy all the players they want," Bayern Munich head coach Julian Nagelsman brazenly said about Barcelona last week. "I don't know how they do it. It's a bit strange, a bit crazy."
#FCBarcelona have announced the signing of Rapinha from #LUFC for €58m, while a deal to acquire Robert Lewandowski from Bayern Munich for €50m is agreed in principle. The question is how can they possibly afford these players, given their well-documented financial problems?

— Swiss Ramble (@SwissRamble) July 18, 2022
In 2021, Barcelona's €555 million loss was comfortably the worst ever recorded by a football club. In August of last year, the debt was thought to be as high as €1.35 billion. Fast-forward 12 months, and the acquisitions of Robert Lewandowski, Raphinha, and Jules Kounde, as well as rumored pursits of Cesar Azpilicueta and Marcos Alonso, have people scratching their heads.
It's a confusing situation, but with the help of some astute accounting (which has been laid out by people far more qualified than myself), the club is able to avoid violating both the law and La Liga rules — particularly the salary cap.
Nestled between the unveiling of new players and other transfer rumors are the contingencies that allow them to take place. Just last week, the club announced the sale of 15% of their La Liga TV rights to private equity firm Sixth Sense. This was in addition to the 10% sold to the same firm earlier in June. That Barcelona were perfectly happy to oblige the, "Please Sir, can I have some more?" skit from vulture capitalists is illustrative of their astonishing fall from grace.
Towards the end of last season, it was announced that Spotify had acquired sponsorship rights for both shirts and the naming rights of the redeveloped Camp Nou (an additional expense that appears to have been glossed over).
Perhaps the root of the issue is that Barça are perfectly equipped to have resolved their finances in more organic fashion. If the club were to temporarily forego the rabid pursuit of success, some balance could be restored. La Masia, one of the finest academies in the world, could once again take center stage, Xavi could be given time to mold an already strong squad, and the club's identity could be restored — all while tightening the purse strings.
But as well as siphoning off chunks of the merchandising arm, the club has turned its back on a number of its young players. Frenkie De Jong, widely seen as the future of Barcelona when he arrived in 2019, is owed some €17 million in deferred wages — a necessity that allows the club to register some of their new signings. Asking a player of his quality to halve his wages, all while ushering in players on expensive salaries that block the path of talents like Riqui Puig, is not supposed to be the Barcelona way.
It's also easy to forget that Barcelona, together with Real Madrid and Juventus, remain committed to the idea of a Super League. They remain so committed that just recently, the European Court of Justice heard arguments from Super League lawyers as to the unsustainable nature of European football, arguments that go to the heart of their case. A decision is not expected until December, and it remains very much on the table as a lifeline out of their financial wilderness.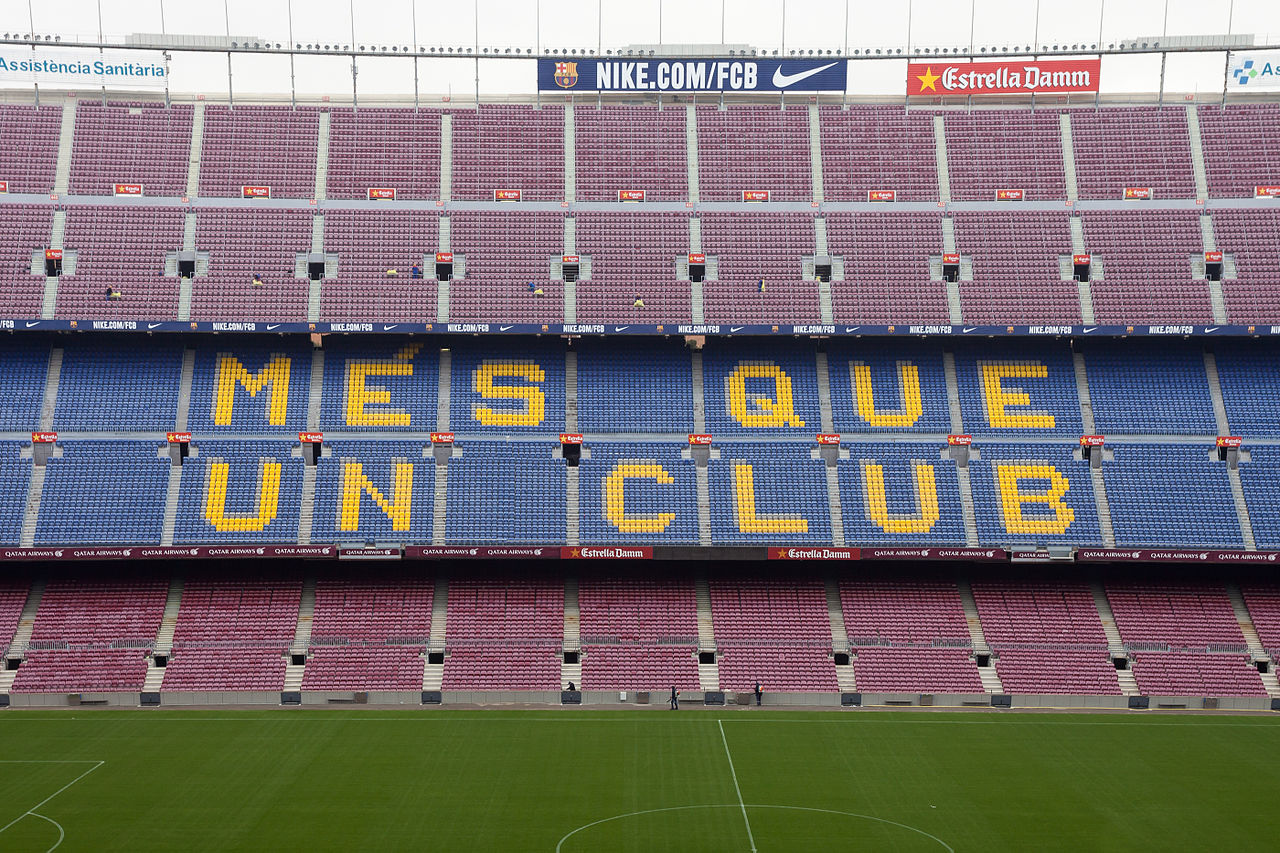 For a football fan, it's hard to reconcile the situation. We all know Barcelona have no money. The dreary state of their financial affairs is the worst-kept secret in football. And yet, more signings, more contracts, more attempts to hijack deals for huge fees. It's like someone talking up the sturdiness of a row boat to a prospective buyer while mending a hole in the side.
The most disconcerting thing about the whole debacle is the sheer shamelessness of it all. The second coming of Joan Laporta was supposed to signify a return to the glory days. The demon figure of Josep Maria Bartomeu was in the rear view mirror, and a new age of the Barcelona empire could commence, free from restraint.
And then you remember: Laporta is just a politician. He's as susceptible to the insidious epidemic of post-truth as anybody.
As such, the club operates like a high functioning political party or corporation. One that'll happily pay lip service to the idea that they're "more than a club," but without hesitation sell off portions of that club to the highest bidder.
Fans who hold the integrity of the game close to their heart should be concerned about what the transformation of the club represents. That a club with an identity as unique and powerful as Barcelona can be eroded away and replaced with the same vacuous, market-friendly, copy-and-paste brand that makes many of Europe's elite clubs more and more interchangeable with each passing year.
The Barcelona I watched growing up were almost like a public good. It felt as if they belonged to everybody; their existence was justified by both the joy they created and the lessons they delivered each week. For kids watching today, it's hard to know which team, if any, will have a similar effect.