Inundated with retro kits, memorabilia, and clothing (amongst many other Italian gems), the SAS Italian Records store in New York City is a one-of-a-kind mom and pop shop that has become a neighborhood landmark. We take a tour inside of the shop and learn about its history as a gathering place for Italian football fanatics. 
Along 18th avenue in Brooklyn, massive Italian flags wave on the sidewalk. Neapolitan music broadcasts to the street, in that scratchy vintage style only a record player could emit.
The source of the music is SAS Italian Records — an unassuming, quaint storefront in between 71st and 72nd streets. Those intrigued by anything from calcio to culinary craft will be amazed by the treasure trove of Italian goods: A ravioli maker; cornicelli; moka pots; hand-crank tomato crusher; meat grinders; cheese graters; At least 50 different Italian classics on DVD.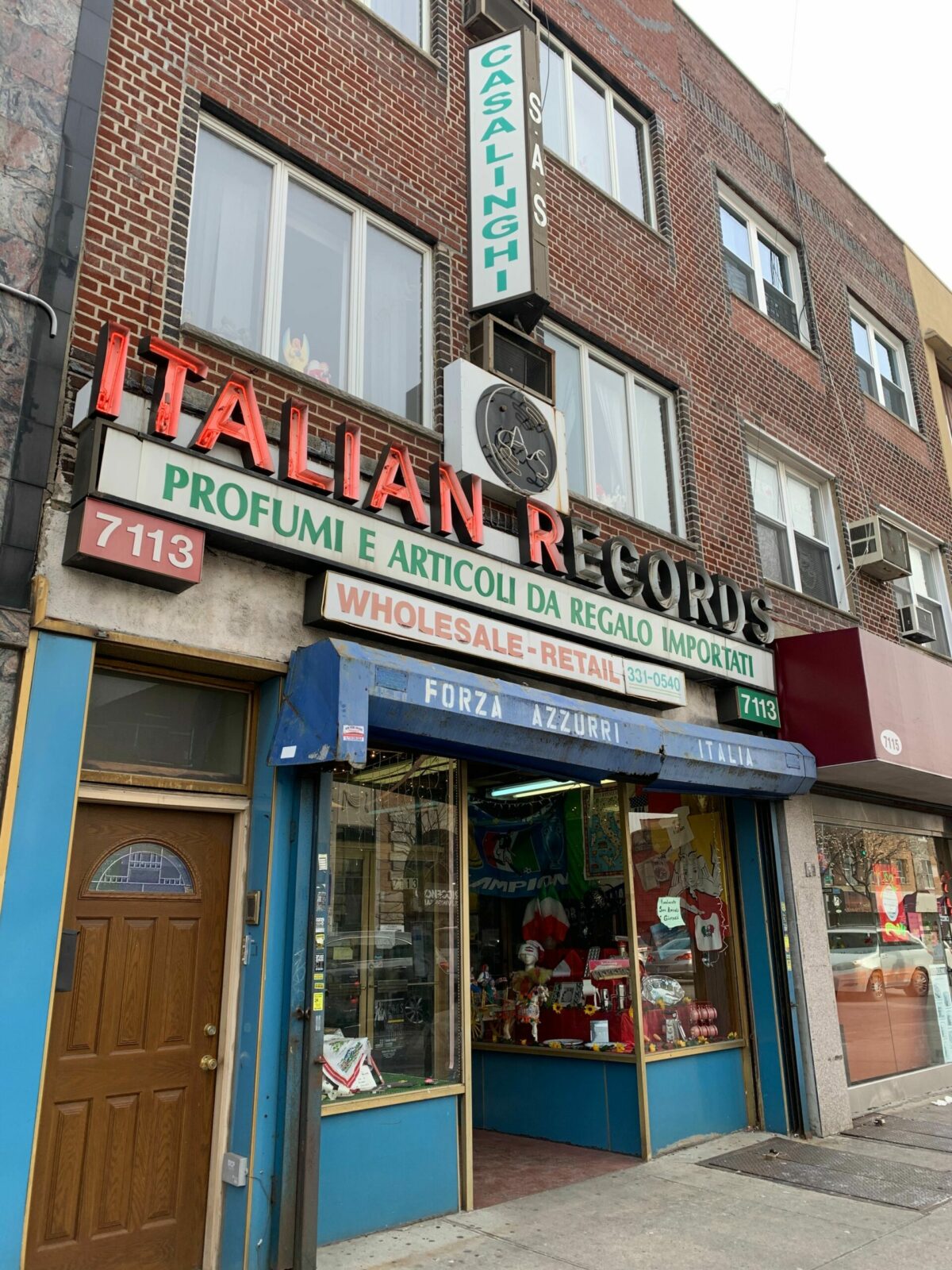 I stopped  — or more like sprinted — in before heading to the bakery up the street where my grandma worked some 80 years ago. Time was running short to get my cannoli at Villabate Alba before the ride into Long Island, so I had to make it quick. But then…my eyes were drawn to the end of the store, where my co-last name happened to be printed on the back of a Catania kit.
A voice in the back murmured, "Someone just walked in, talk to you later love."
I greet the lady behind the counter, and after a brief browse around the store, she asks politely, "Do you know where your family's from in Italy?"
"In the south, by Agrigento."
"Ah of course! We're from Ribera."
"My family too," I say. "It seems like everyone's at least a little bit Sicilian in this area."
Our short laugh was interrupted when a taller young man walked in.
"Roberto, where you been? I was just on the phone with mommy." (Italian moms, no matter how old their kids are, are always referred to as "mommy.")
The two kiss each other on the cheek.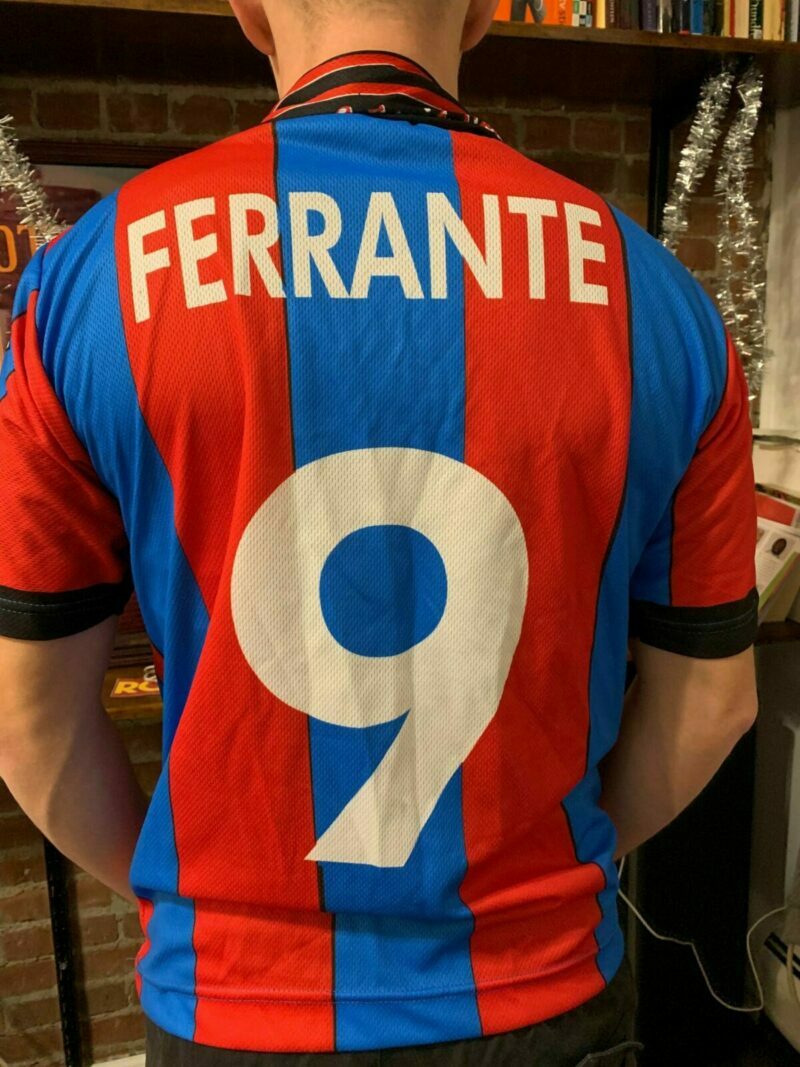 After paying for the shirt (which fit like a glove), I made my way towards the exit. It seemed like we both still had something to say though. It was that anxious tension you get when meeting someone new, knowing you have a commonality, but unsure of how to approach it. She sliced through, just catching me before I left.
"So what do you think of this national team?"
I was suddenly talking to a close friend.
We agreed upon the current crop's exciting youth and work ethic, and then I asked about the 2006 World Cup and what it was like around the neighborhood at that time.
Whenever you ask any Italian-blooded person about 2006, you can see their eyes deepen as they prepare an introspection into their soul.
"It was unbelievable," she said. "Fifteen-thousand people in the street. They had to shut down all of 18th Avenue. The lawyer on the corner had invited people [to watch the final] from all over Jersey and Staten Island, and he said they were gonna put chairs up and a TV outside. Well, there was a bad glare. Here were all these people with nowhere to go, so they decided to jam into our store because we have a screen against the wall. We were like sardines up here.
"Because there were so many people in the front we set up a TV in the back, and it turns out that we were a second ahead. We scream, 'Oh my God!' And then everyone else started screaming. I have to say that's one of the top five days in my entire existence.
"It wasn't just because the store was packed, but because I was so proud of us. If you remember back in the day there was a lot of controversy, so I think we came out to prove ourselves, and we did so well. The neighborhoods went crazy. People painted their cars red, white, and green. One lady, God bless her heart, made an Italian flag the size of the city block and dragged it up 18th Avenue. I think that was supposed to happen with Materazzi, because if Zidane was there, I don't know."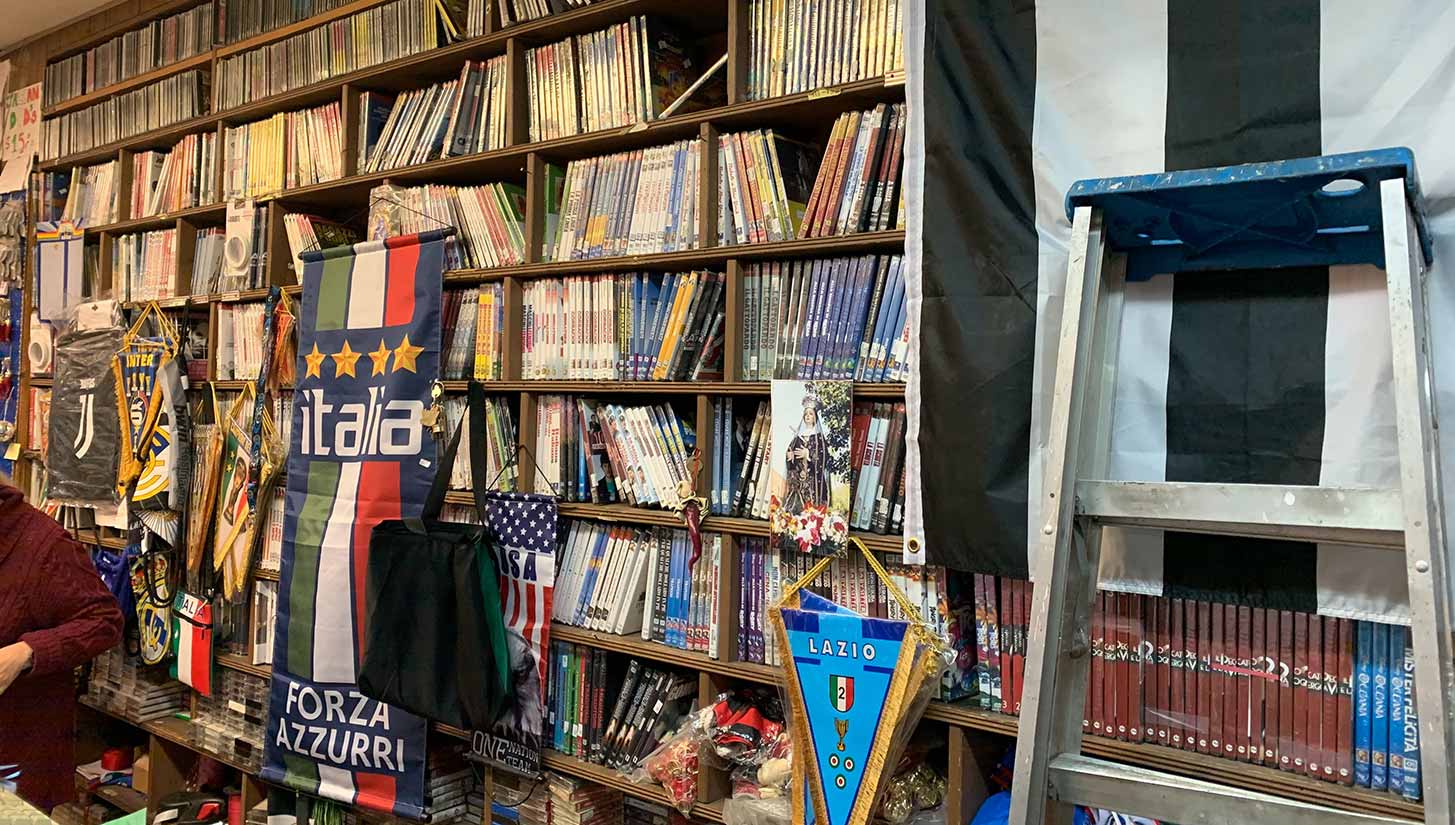 We exchanged names. That's Silvana. Her family has owned the shop since 1967. The top songs that year were The Doors' "Light My Fire" and The Beatles' "All You Need is Love." It's been a long time since then.
What started by two immigrants from Ponza, off the coast of Southwest Italy, has become a neighborhood landmark for home goods for Italians and Italian-Americans.
SAS exists due to the Bensonhurst area's Italian stronghold over the past half-century. The community would meet here for goods from back home, rather than making the trek to Manhattan's Little Italy. People could get records, tapes, and CDs of the newest Italian tunes, as well as the necessary equipment for the summer sauce harvest.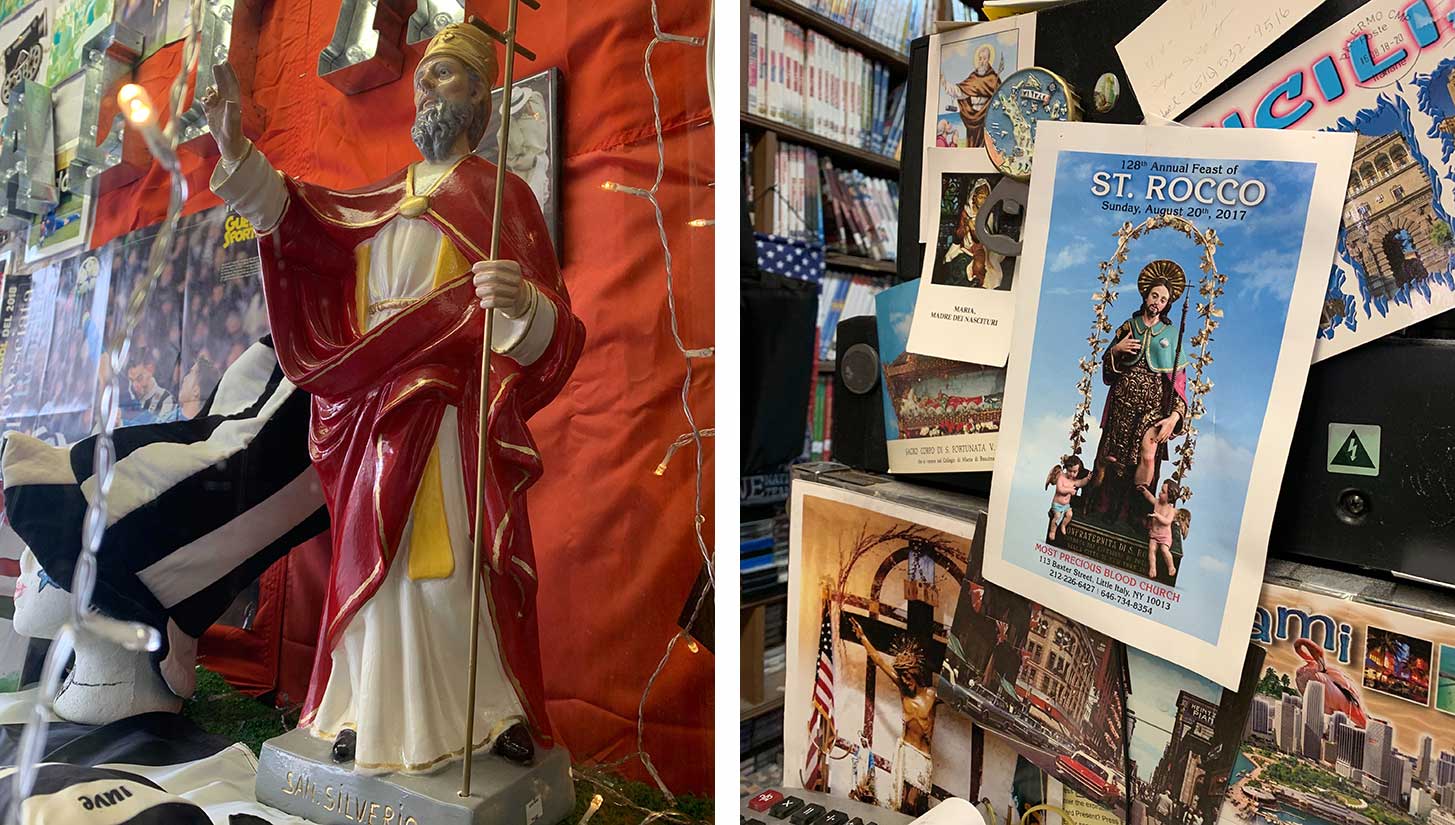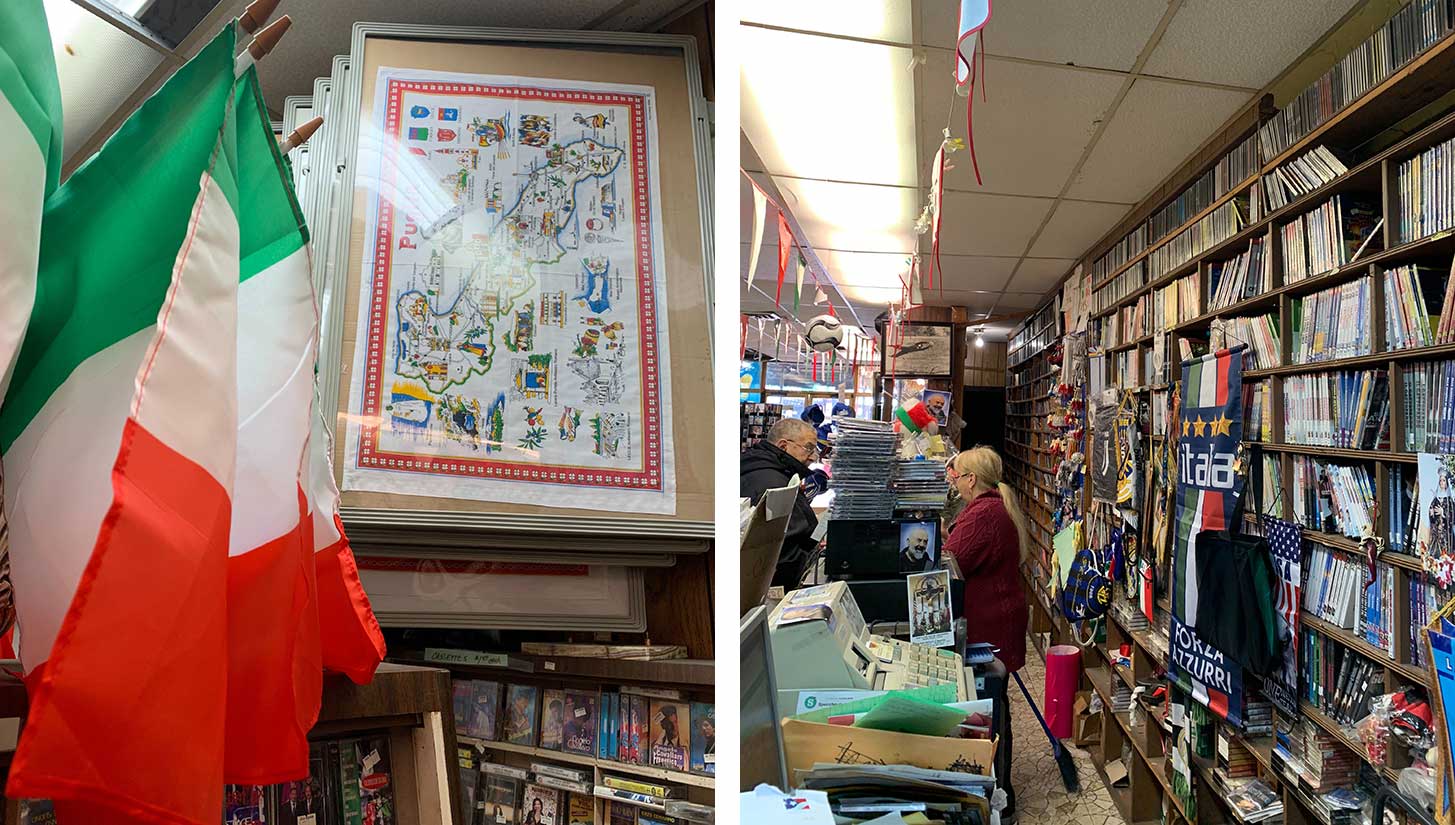 Whereas Brooklyn makes national news as a place of gentrification, South Brooklyn has more or less stayed the same. This allows for for mom and pop shops like SAS Italian Records to continue to exist amongst the Amazon, Target, and Walmart giants, although it does face its fair share of hardships.
The Italian majority of the area has dwindled in recent years, with Chinese, Polish, and Arabic groups settling in since the 2000s. The tight-knit community of Italian-Americans has dispersed into Staten Island, South Central Jersey, and Florida. One could even call it the Italian-American Diaspora.
Maybe the evolution of these neighborhoods was imminent, as families moved out of the urban madness and into cozier suburban getaways. That doesn't do much good for SAS though. The Italian-American exodus and monopolizing internet market now sets a somber tone. To make matters worse, the store was just hit with a flood, exactly one week before Christmas — its busiest time.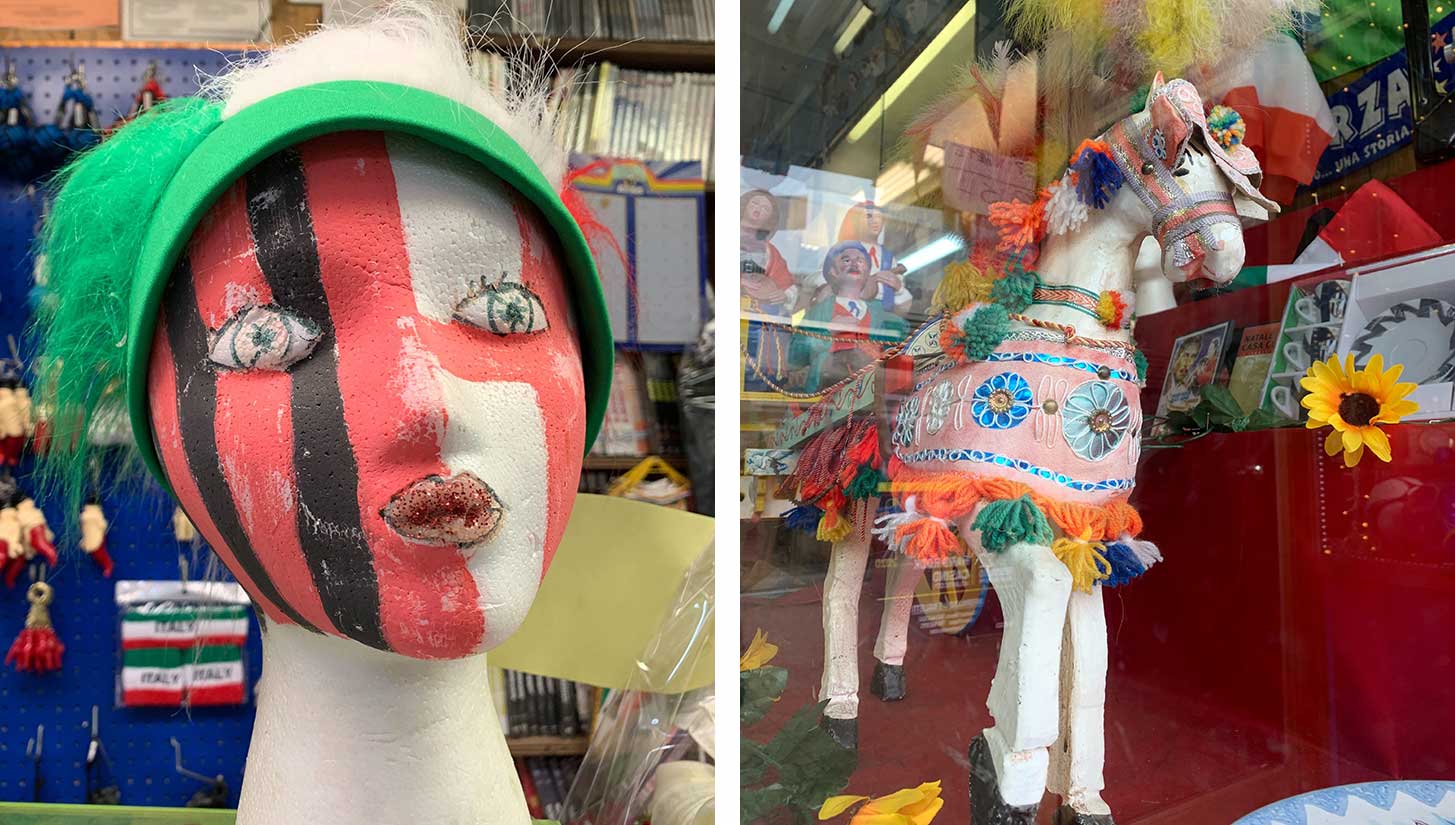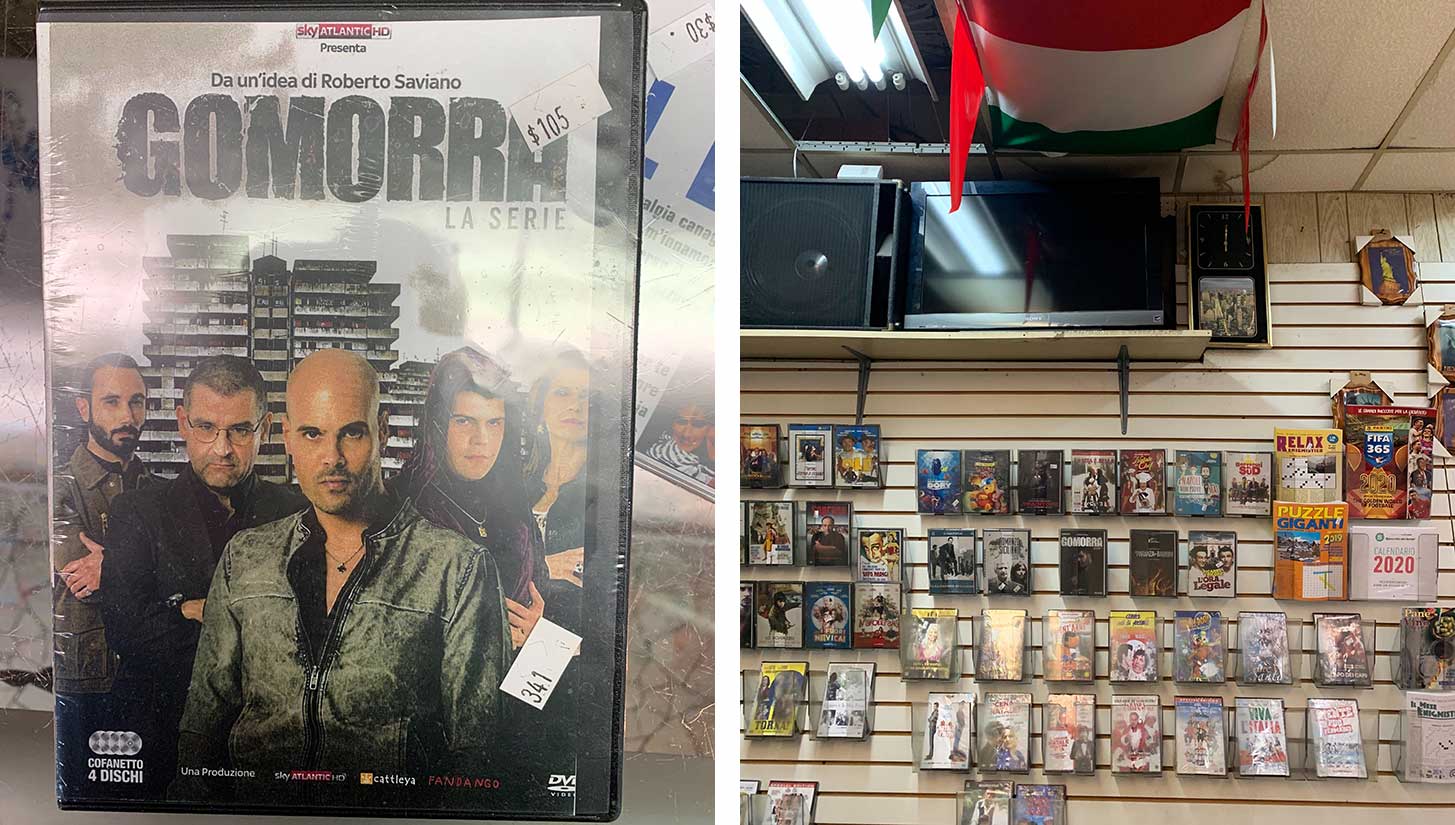 SAS is a destination to be traveled to. It's the relationships you make in a place like this which bring you back season after season. It's a place to buy a Christmas gift for that special someone who already has everything, an extra odd-end to add to your cupboard, a classic DVD for nonna, or even a new pennant for your rearview mirror.
SAS is from a day where people experienced goods and gifts first-hand, and where they spoke to each other face to face, fraternizing over food, culture, and family. In its classic simplicity one will find the values of life.
The Afterparty 
When you do make the trip and buy your calcio scarf and ravioli maker, say hello to the massive cat named Oliver, who Silvana says is "as big as can be." After, make sure to stop by Villabate Alba pasticceria. Your head will roll when you see these pastries under the Donkey Cart and Nativity. Get a cannoli, eat it at the bar with your cappuccino, and then grab another pastry for the walk around Dyker Heights' Christmas houses. If you're disappointed (you won't be), send me the bill.
7113 18th Ave, Brooklyn, NY 11204
(718) 331-0539