Take a trip with us to Pamplona, where we see how some of Europe's most fiery fans prepare for a potential landmark moment: Osasuna's first ever major trophy. The only thing standing in their way? The monolith that is Real Madrid. 
In Pamplona, there is a way of life in which everything is seen as red. A particular red — one that identifies and unites a whole community. That red translates into the folklore of one of the most famous festivals in the world. The red that we bleed. The red of Navarre, and Club Atlético Osasuna.
The txupinazo may not be the most powerful rocket, but it just might be the loudest. For this reason, it signals the start of the Festival of San Fermín each year. Nine days of celebration echoing through the streets and bars of the old quarter. A place where the pintxo de tortilla and the txistorra (spicy sausage) are adored before all examples of nouvelle cuisine, of which there is some good.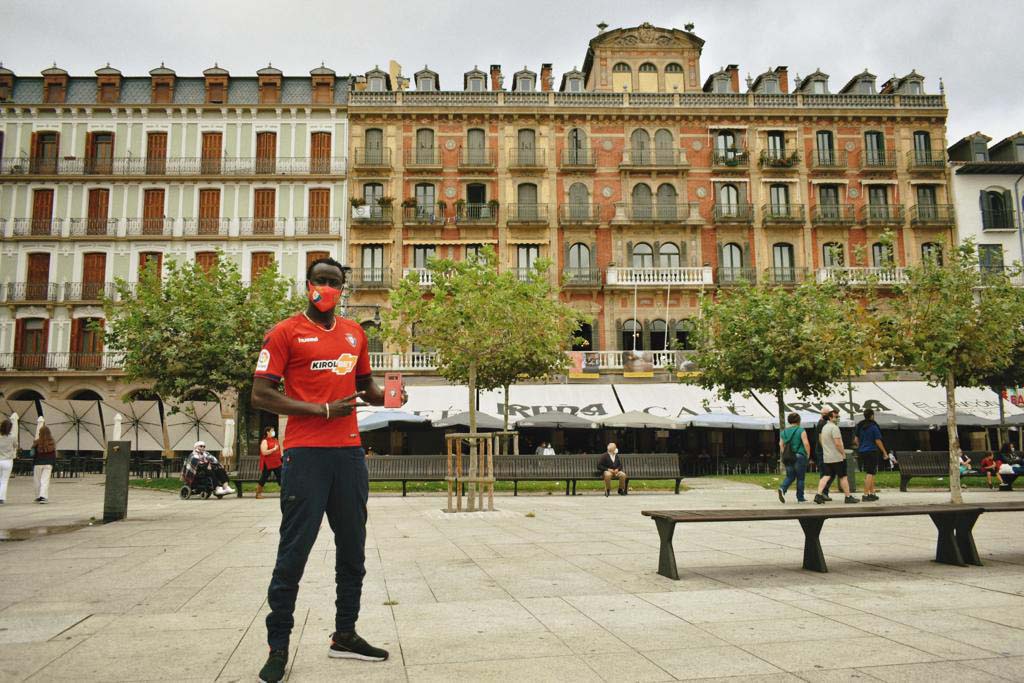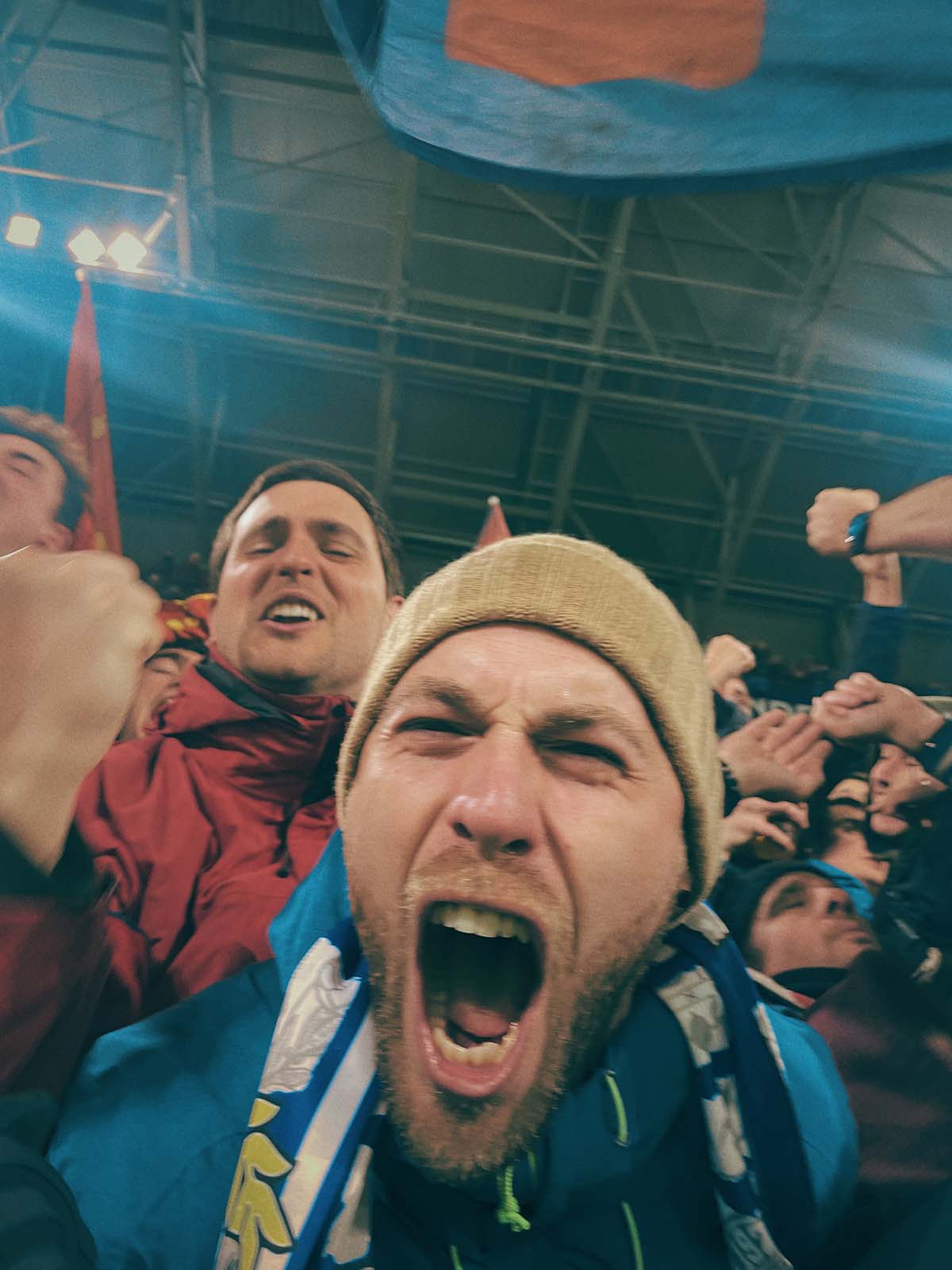 The people there are Osasuna fans. With a denomination of origin. They can be heard singing, "El orgullo de Iruña nunca se puede acabar, cada vez que este equipo salta al campo del Sadar." (The pride of Iruña can never end, every time this team gets onto the Sadar pitch.")
In Pamplona-Iruña, they don't understand the mechanical 14 rules of the mythical Cruyff. In a sport where the elite teams do not allow their players to practice risky activities, Osasuna captain César Cruchaga ran with the bulls.
Rojos legend Enrique Martín nearly died while coaching the club he loved. In 2016, he had to leave a match and was hospitalized after a severe increase in blood pressure. Osasuna blew a two-goal lead and drew with Las Palmas that night, a signal of a disastrous season that saw the club get relegated. When Martín came out of the hospital, he said: "Osasuna and I are a bit fucked up, but in the end, we will get out."
Nearly seven years later, Osasuna is playing for its first ever major trophy, as the club will face off with giants Real Madrid in the Copa del Rey final this Sunday.
Current manager Jagoba Arrasate has perfectly understood the identity of Osasuna and what rojos fans are asking for: character, struggle, and local talent. When you represent this club and the Navarres, when you are part of them, they will push your team until the end. Arraste is from the Basque Country, part of the historical Basque Region, including Navarra.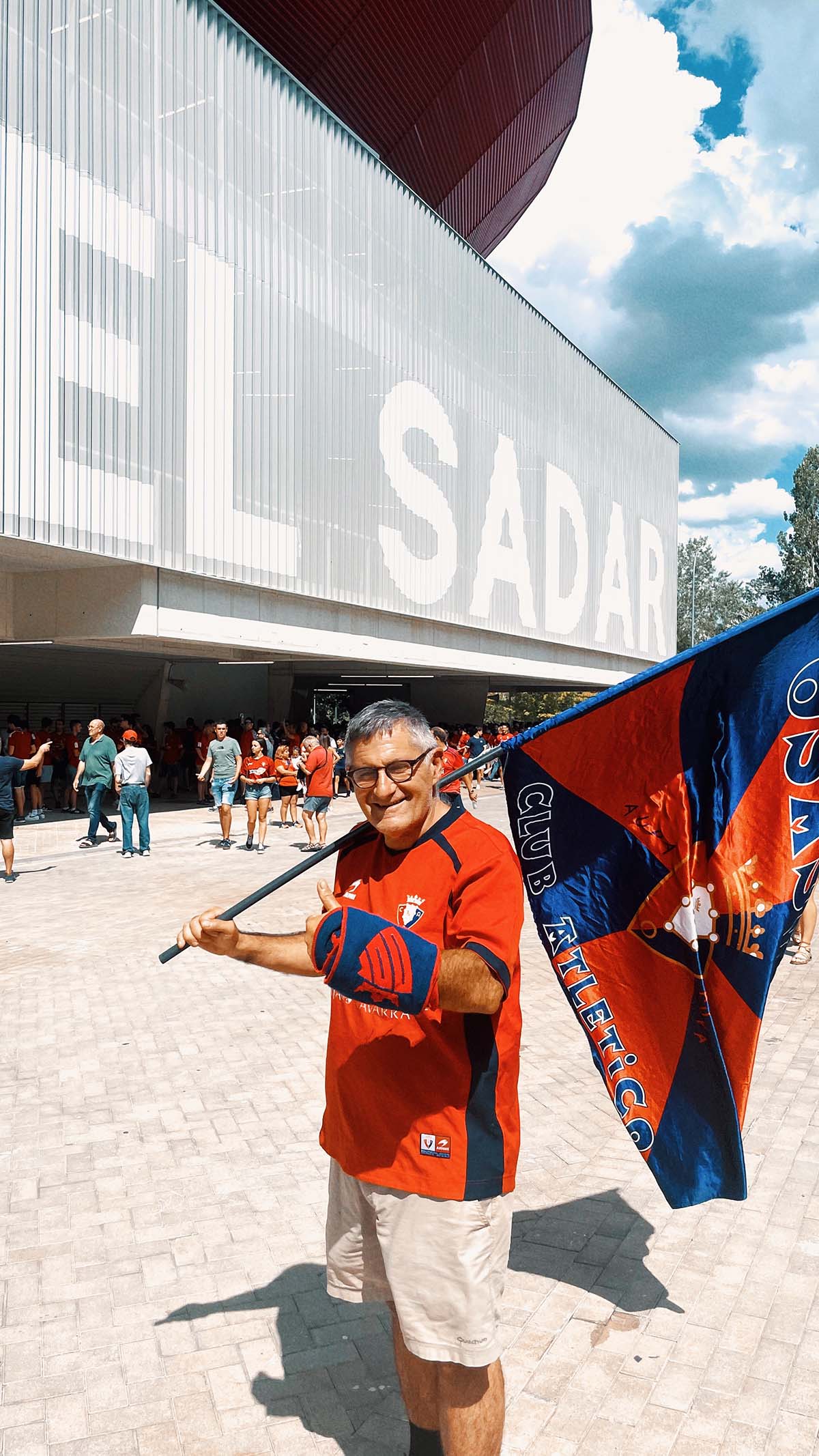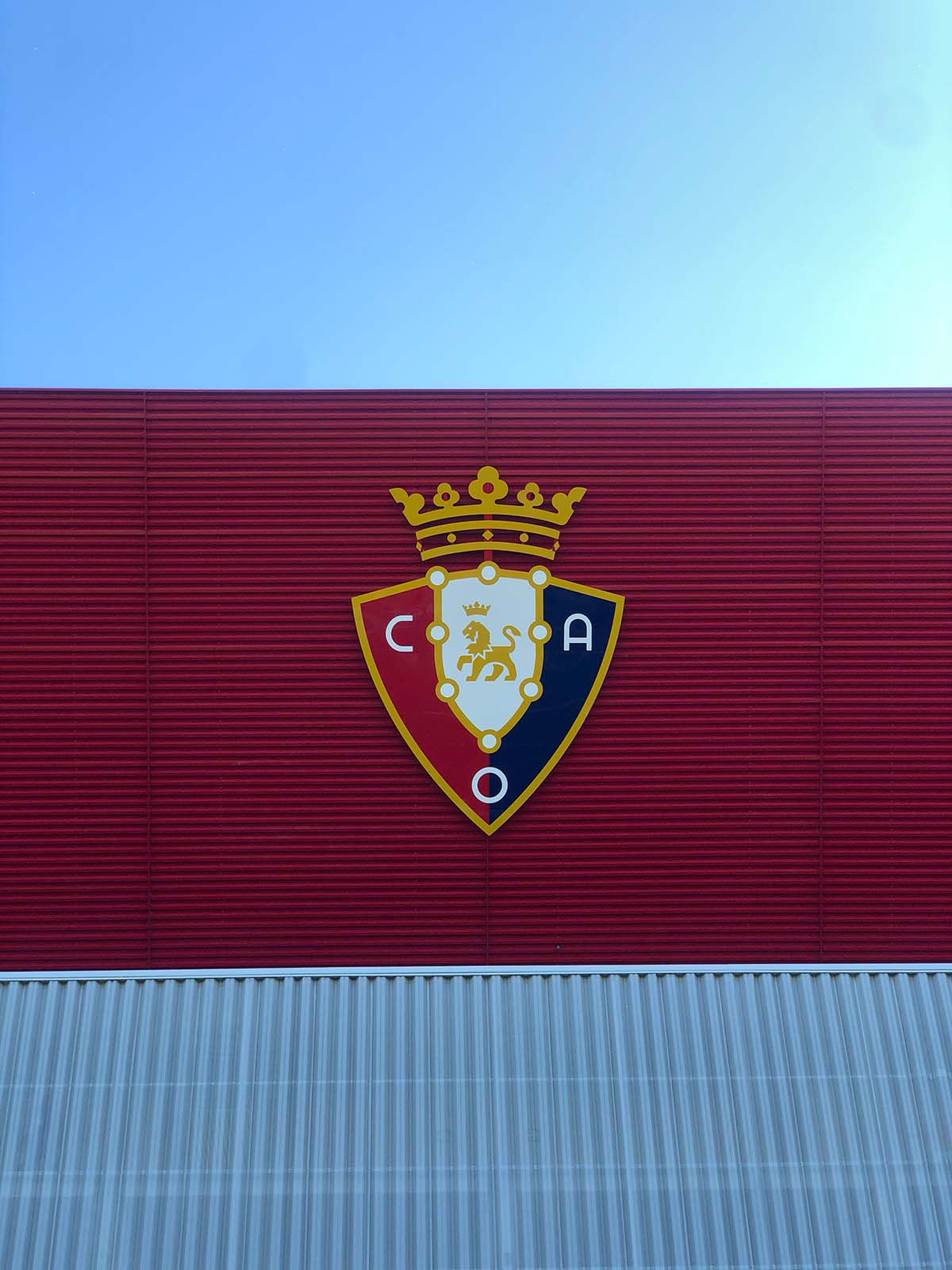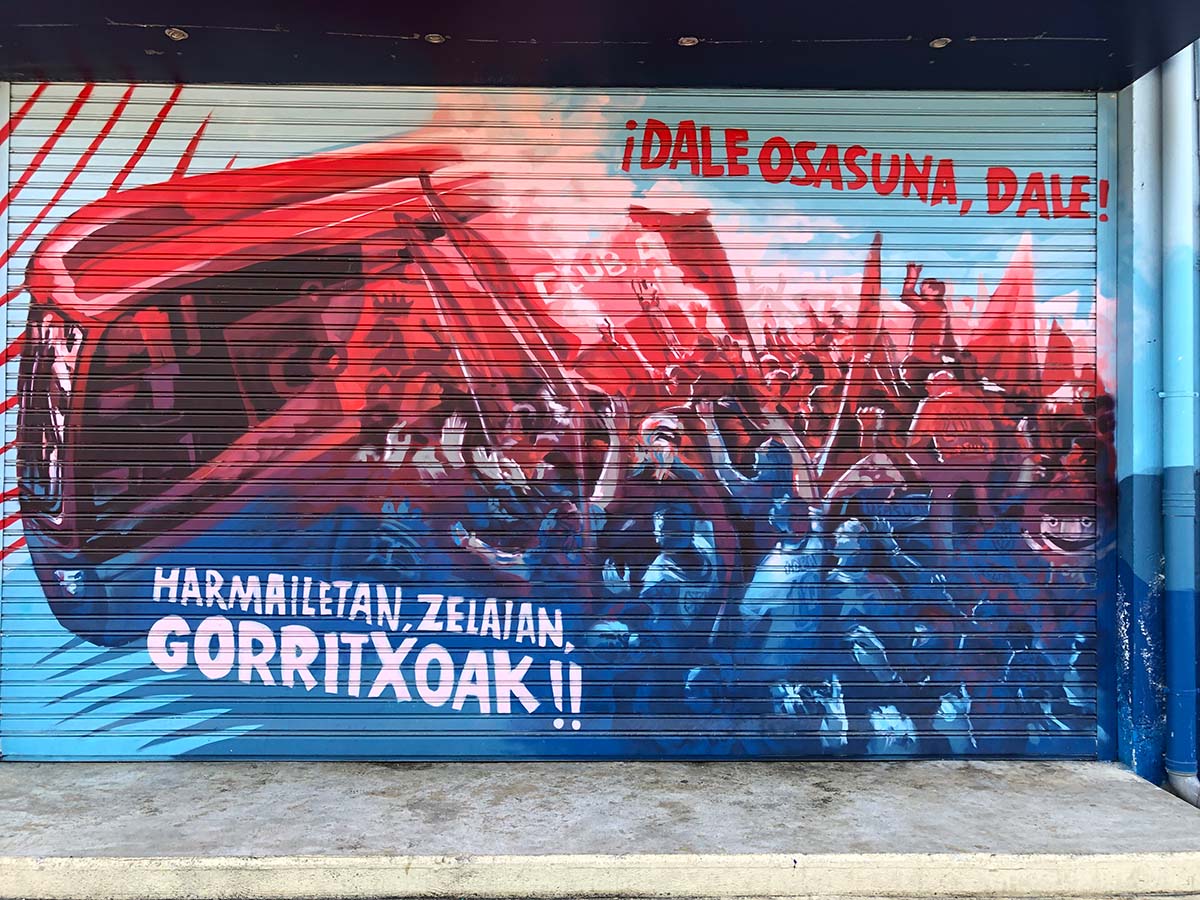 These supporters are some of the fieriest in all of Europe, even when people go to the pitch on a cold February Sunday in Iruña. There is nothing better to do. Either you like Osasuna or you like pelota. There is no other way.
If there is one thing the team from Navarre is known for, it's the fans. They've been with the club in good times and in bad — and there have been more bad than good. But my goodness, they come alive in Pamplona when Osasuna is doing well. The patxarán liqueur and the kalimotxo (red wine mixed with Coke) fly, the red liquid only adding to the sea of rouge.
The Sanfermines are different. Just ask Hemingway. He was in the trenches and in Estafeta Street. A city with the hottest pelota court of all, the Labrit, also known as "La Bombonera." And anyone who hasn't bet €20 of their "San Fermin pot" on a match between the pelotaris (players of Basque Ball) doesn't know what I'm talking about.
Someone once said that "football is the most important of the least important things." I assure you that he was never at the Sanfermines in 2016. A whole town took to the streets to celebrate their fiesta of promotion in addition to San Fermín fest. That saint is invoked in El Sadar every time the rival misses a clear chance. A people who sing the "riau riau" in unison and who make every football-abstemious Navarrese tremble.
Enrique Martín, César Cruchaga, Patxi Puñal, the Flaños brothers, Roberto Torres, Oier, Mikel Merino, David García, Unai García, Jon Moncayola, Aimar Oroz, and Pablo Ibáñez belong to that unique Navarre lineage for football talent and character.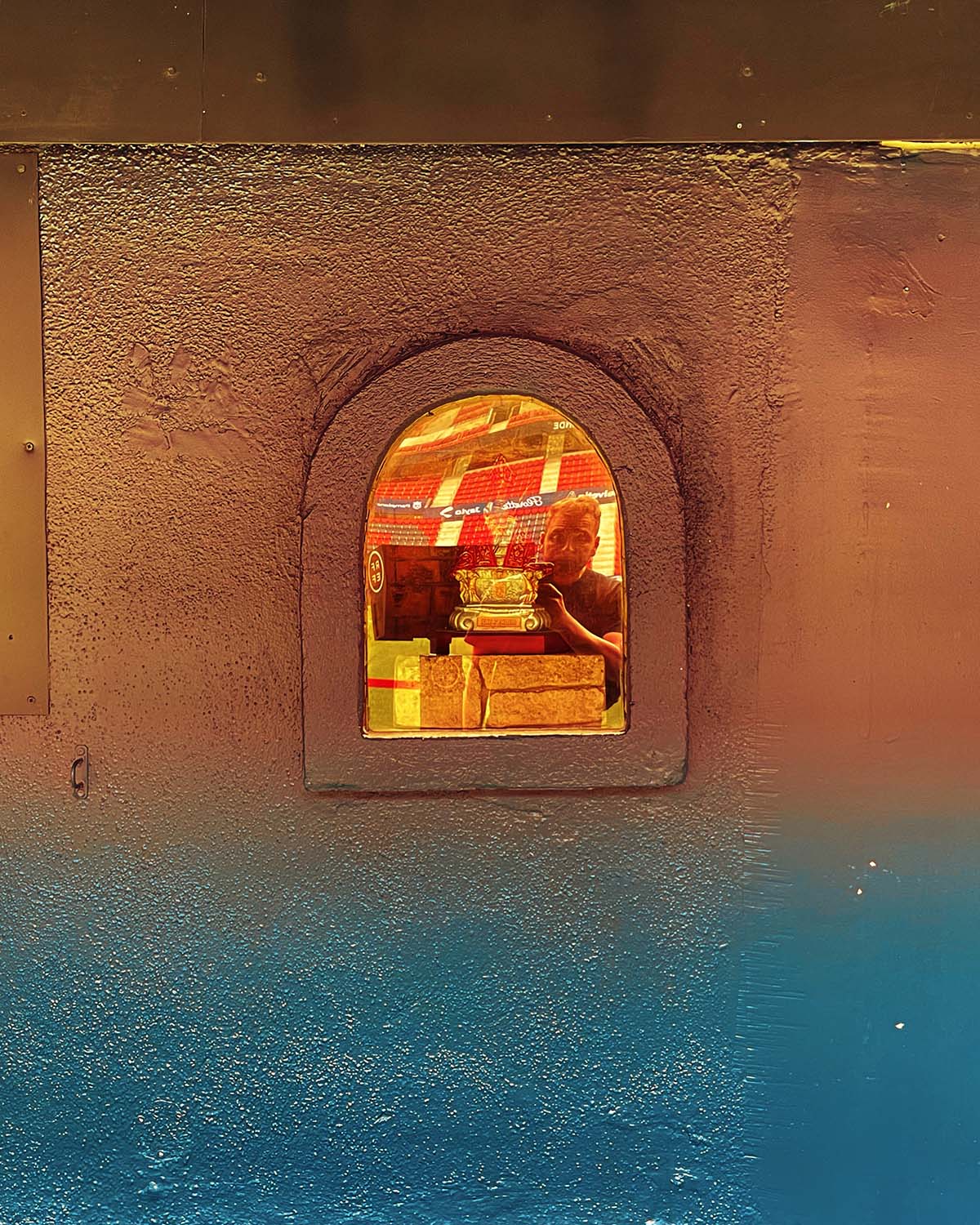 Osasuna fans don't want world superstars. They want the youngsters of their land. An initial XI from Navarra, brave, fearless, and combative. And even when it's for a final against Real Madrid. Osasuna is a daunting challenge for Los Blancos — people hate them in Pamplona, and Osasuna is hungry for its first trophy in its over 100-year-long history.
Photography by Ignasi Torné Gualdo for Urban Pitch.