A legendary playing career has made way for a mediocre coaching role for Frank Lampard. Yet he still is getting top level jobs, most recently being re-hired by Chelsea as interim manager. How did we get here? 
The role of manager is a strange one in football. It's a perilous job, constantly under the microscope and regularly in flux. Case in point — Frank Lampard is back at Chelsea after being shown the door just over 800 days ago by previous club owner Roman Abramovich.
After his sacking, Lampard went on to manage Everton, which was a torrid display from him and further pushed the narrative that he isn't quite cut out to be a manager. He was fired not even a year into the job in January, yet somehow he now finds himself with a promotion. Granted it's an interim role that will most likely serve as a stopgap through the end of the season, but still, it makes me think about the preferential treatment some ex-pros get based on their playing career and their name.
Yesterday, Will Still's Reims scored a 96th minute goal to equalise against PSG. This means they are now 12 games unbeaten in Ligue 1.

However, his side are fined £22,000 every game he manages in because he is still studying for his UEFA Pro License and is yet to receive it 😮 pic.twitter.com/rJuH1s1b5z

— SPORTbible (@sportbible) January 30, 2023
We've all seen the meme online about Will Still. He was constantly talked about (and with good reason) because he is leading Reims on a wonderful season in Ligue 1, despite not being an ex-pro and not even having the required license to be a manager in the league.
As such, Reims is fined after each match, but if it keeps winning, the club must feel that it's worth it. The point is, while the meme was hilarious, his situation is relevant and refreshing. A lot of the time, we see ex-pros get a job despite having taken no time to study, learn, and develop from a coaching standpoint, instead having been hired on the basis that they were a good player. More often than not, they fail.
A good player doesn't always make a good manager, after all. Lampard and Steven Gerrard are two recent examples of how being a world-class midfielder doesn't always translate into a world-class manager.
To be clear, I'm not saying ex-pros should never become a manager. That'd be ludicrous, given that the majority of coaches are ex-players who've put in the time, and there are a load of excellent ones in the game. Plus, a playing career is a short one in context, so a post-retirement pathway is crucial for the game. It just needs to be properly done and not a recently retired footballer being handed the job because the club thinks it translates.
Lampard re-landing a job at a club like Chelsea, who not so long ago won the Champions League, is an absurd situation, one I struggle to wrap my head around every time something like this crops up. He was sacked at Chelsea for having the club sat in mid-table with no positive direction and no plan. His tenure at Everton was an even bumpier ride where he crashed them straight into relegation battles and left with the club in a tumultuous position.
So how is he now back at Chelsea when there's nothing in his managerial record that suggests he's made improvements since he was first fired? It's failing upwards at its finest.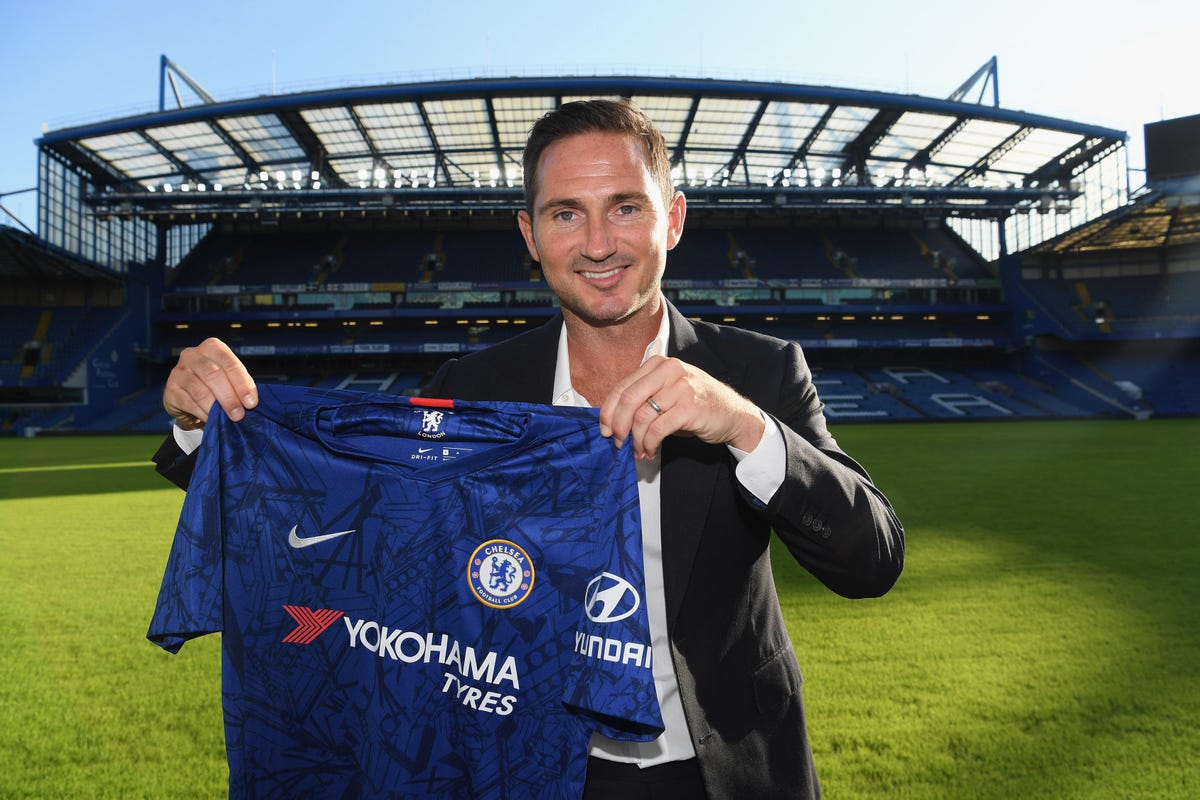 It seems that having this name is giving Lampard bias, allowing him to secure high-profile jobs that come with a large paycheck. And this bias is blind. Chelsea are struggling despite recently spending an outrageously large sum of money, and it's baffling that they see Lampard as the one to steady the ship until the end of the season. Yes, he's a club legend, but he's an inadequate manager that needs to step back, study, learn, and probably take on a lower-league job in order to enhance his skillset, not dive back into the snake pit.
Chelsea are currently lost. The ownership of the club is a farce and Graham Potter struggled immensely in the situation. The sacking of Thomas Tuchel is proving to be one of the most regrettable decisions in a while, and now Lampard is their frontman, all on the basis of a fruitful playing career and a rumored but probably untrue recommendation from TV host James Corden.
Luis Enrique was ready and waiting to go for Chelsea, probably equipped with a solid plan, and strong direction for the remainder of the season and beyond. Instead? They've turned to the man who fails to motivate players and have any tactical astuteness at all, purely relying on belief, passion, and a name.
I'm potentially being harsh on Lampard. It's not entirely his fault he's in the job again. The ownership is largely to blame for the current situation. The reason Chelsea find themselves in this mess is due to fundamental mismanagement, naivety from the top down, and a whole host of rash decisions, all of which have led them full circle back with Lampard to take the flack and save them from potential backlash from fans. In comes the legend of the club to keep the peace.
I don't expect him to stay on past this season, unless Chelsea somehow wins the Champions League — but that's incredibly unlikely. The club already finds itself down 2-0 after the first leg of its quarterfinal tie against Real Madrid, who Lampard admitted to not realizing "were that good" following the loss.
🎙| Frank Lampard: "We didn't realise Real Madrid were that good"

— Madrid Xtra (@MadridXtra) April 12, 2023
It would be an embarrassing quote no matter what opponent you said that about in the Champions League quarterfinals, but for it to have been the defending champions of the competition that beat Liverpool by a 6-2 aggregate score in the previous round makes it even more head scratching.
Someone with a proven track record like Enrique or Julian Nagelsmann would be much better equipped to turn the project around with the frightening war chest of talent the club has accumulated over the past few transfer windows.
But I'm not sure if certain clubs and people in the game will ever learn from their mistakes. Chelsea certainly haven't.