A tradition that dates back to the sport's earliest days, organized supporters' groups are one of the most unique and enthralling parts of the beautiful game. Our latest installment of 'Inherited Culture' explores the South American origins of SGs, and how they have made their ways into the United States. 
Supporters' groups may be the single coolest aspect of fan culture in soccer. Independent from the club they support, these die-hard fans volunteer countless hours of their lives painting banners and tifos, rehearsing chants, and screaming their hearts out for the 90-plus minutes their team is on the pitch.
For a while here in the United States, your fellow supporters' group members were probably some of the only other people you could actually talk to about soccer.
Growing up, my family and I used to always sit in the back of the Seattle Sounders' Emerald City Supporters section. Whenever I told friends about the games, instead of giving a recap of what happened on the pitch, I'd just talk about the drums, flags, and songs. (Side note: The back of the ECS section was one of the few places where I was able to swear without repercussions.)
One of my all-time favorite soccer memories was coming home one day and turning on FOX Soccer Channel to see Rivaldo score a hat-trick-securing bicycle kick to put Barcelona into Champions League qualifying on the last day of the season. You can't see it in the linked clip, but on the FOX broadcast I watched, you could visibly tell how loud the stadium was because the camera was shaking. That passion is unlike anything else, and stems from the energy of supporters' groups.
Depending on where you are, supporters' groups can have different names. In Latin America there's barra bravas, firms in the United Kingdom, torcidas in Brazil, curva in Italy, and just about the everywhere in the world, ultras.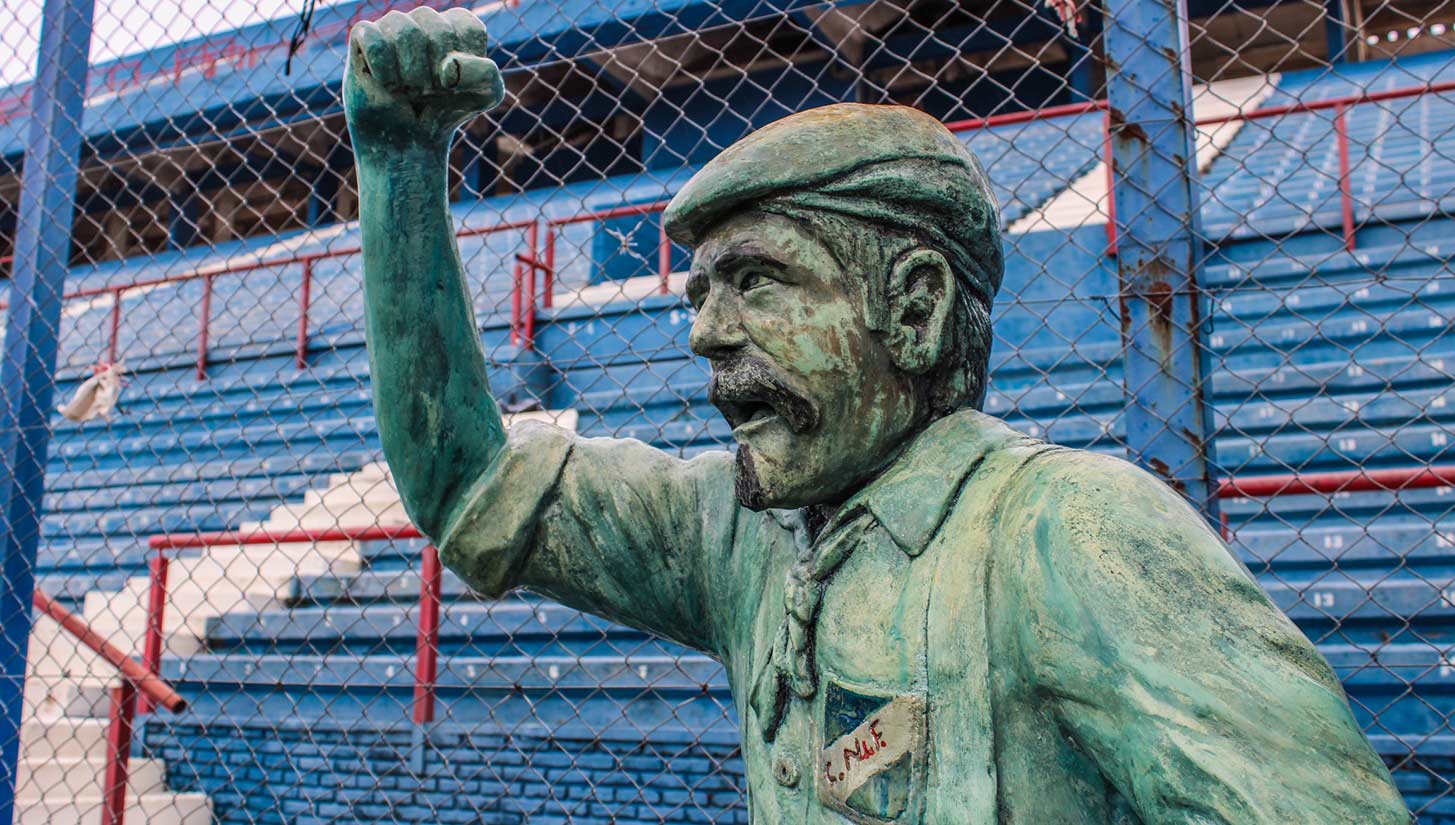 But the very first organized football supporters were the hinchadas of Uruguay. It's fitting the first World Cup winner is also where the concept of supporters' groups comes from. The origin story is well-reported, beginning with Prudencio Miguel Reyes, a leather worker in Montevideo who became the equipment manager for Nacional. His primary responsibility was to inflate the balls, and he was known as "El Hincha," stemming from the Spanish verb for "inflate."
Reyes quickly became the loudest Nacional supporter from the sidelines, encouraging and organizing fans to begin chanting for their team. Reyes' enthusiasm literally changed the Spanish dictionary, as "hincha" is now the term used for any football fan.
No matter what website or story you find about Reyes, what is always made clear is that he organized other fans, he encouraged them just like he encouraged the team, and it became infectious. Thousands of fans singing the same song is intimidating to away teams and inspiring for the home squad. Back when Reyes was doing this, the landscape of soccer clubs was vastly different. Many clubs represented the socio-economic class someone was a part of, and therefore cheering them on was supporting more than 11 men on the field chasing a ball.
So how has Reyes' passion spread outside of Uruguay? Organized support is now a nearly universal aspect of pretty much every level of professional soccer, and it has even been adopted by other sports. The barra bravas of Argentina have become major players in club decisions, and at some clubs including Barcelona (and my hometown Seattle Sounders), there is a spot on the board for the supporters' group leadership.
And while the power given to supporters' groups in these positions is symbolic for most clubs, it improves fan-club relations, and gives supporters an idea of the inner machinations of the club that they hold so dear to their hearts. Additionally, some clubs that are member-owned give more clout to the fans, as seen in the latest socio vote at Barcelona.
Technically, we the fans of the Seattle Sounders have a vote on our general manager, and if they have our confidence or not, I'll be curious to see what happens if and when we vote to reject or oust a GM. I don't see Garth Lagerway ever getting to that point, so that day may not come for a while.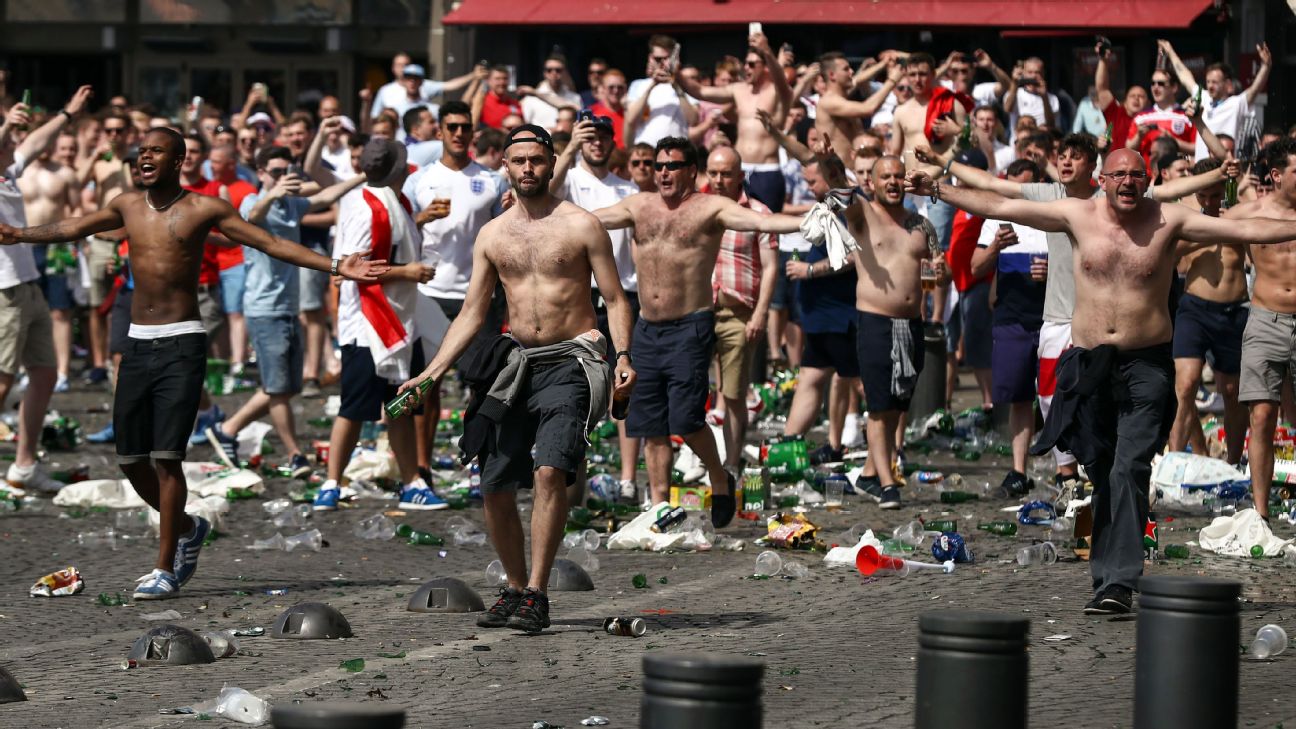 But it isn't all fun and games, of course. Many fan groups are also associated with violence. Perhaps most famous are the hooligans of England, but here in the U.S., NYCFC and NY Red Bull fans have fought in the streets fairly recently, and just about every El Trafico derby between LAFC and LA Galaxy ends up with a fight in the stands. In Eastern Europe, a player's race and culture can determine if fans accept them or not, and supporters' groups attitudes can even spread to fans outside the groups as well.
In a UEFA Europa league match against Rangers last September, Sparta Prague fans were criticized for booing whenever opposing Black players, particularly Glen Kamara, touched the ball. Even more shocking was that Sparta supporters were banned from attending the match after another racist incident earlier in the year. Instead, doing the booing was a crowd of 10,000 schoolchildren and accompanying adults that UEFA sanctioned to attend the match.
The ultras of Italy have a spotted history as well, and "barra" from barra brava literally means "gang." This term though was coined at a different time, and while we clearly aren't completely done with violence and bigotry, for the most part the amount of violence/fights in the public sphere are fewer and father between.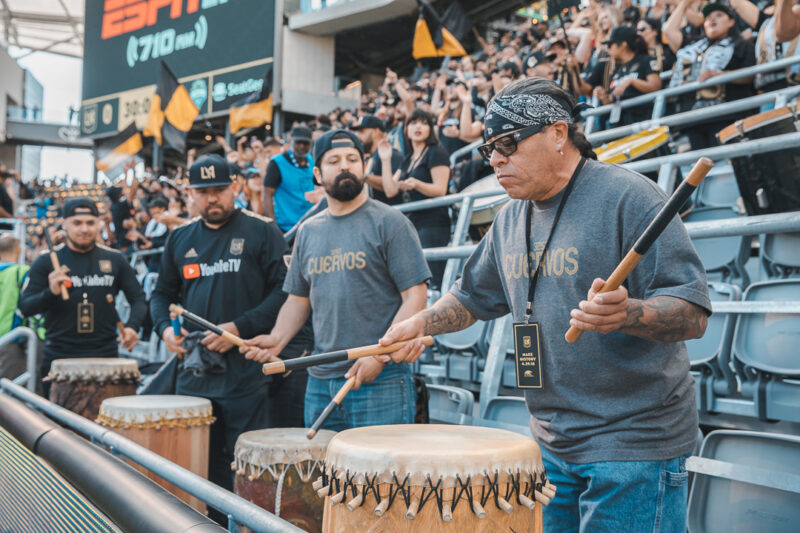 It's so easy to just see the EPL as the most visible league and assume most traditions come from Europe and England. Before writing this article I had no idea the history of organized support was rooted in South America.
In the U.S., there is a growing trend of having an umbrella SG and then smaller groups within it. The 3252 of LAFC and ECS in Seattle both operate like this. This should be the natural progression because it allows for a tighter fan community. Not only can neighborhoods or sections of a city make their own group, but in a country like the U.S. where there is so much distance between teams, you can have an SG in an entirely different city. I'm a member of the SoCal Sound and we don't only meet up when the Sounders are in town.
Sometimes it's to let out energy, other times we go to feed off it, but we all keep coming back and supporting together. Being a fan in soccer is more than watching a game one or two times a week. It's a lifestyle with values — we stand for ideals that have nothing to with soccer or even sports. Soccer isn't life, it's more important, and whether or not Prudencio Miguel Reyes knew that, he felt it, just like we do now. So the next time you go to a game and sing, sing a little louder because sometimes it's for each other just as much as the players on the field. Supporters' groups are the magic of community and identity coming together in a natural way.