Local and traveling footballers gathered over the weekend at Waterfront Park in San Diego for the latest edition of Neymar Jr.'s Five Tournament. Teams battled it out for a chance to win a trip to the Neymar Jr.'s Five US Nationals in Miami during a rare cloudy day in America's Finest City.
With electric atmosphere provided by event sponsor Red Bull, and the presence of high-caliber teams from the SoCal region, an eventful day was set up just a stone's throw away from the San Diego Bay with a view of the pristine downtown district.
The San Diego final featured Dream Killers, a team from L.A. that came up short in the Los Angeles leg, who outpaced local crew SDSJ to clinch the win. Following tournament rules, both teams booked a trip to Miami to compete for a spot at the Neymar Jr.'s Five international championships in Brazil.
SISM (Soccer in Slow Motion)—a street soccer organization based out of San Jose, CA, that provides soccer entertainment and training programs—also made an impressive run to the quarterfinals before falling to Dream Killers (team pun intended).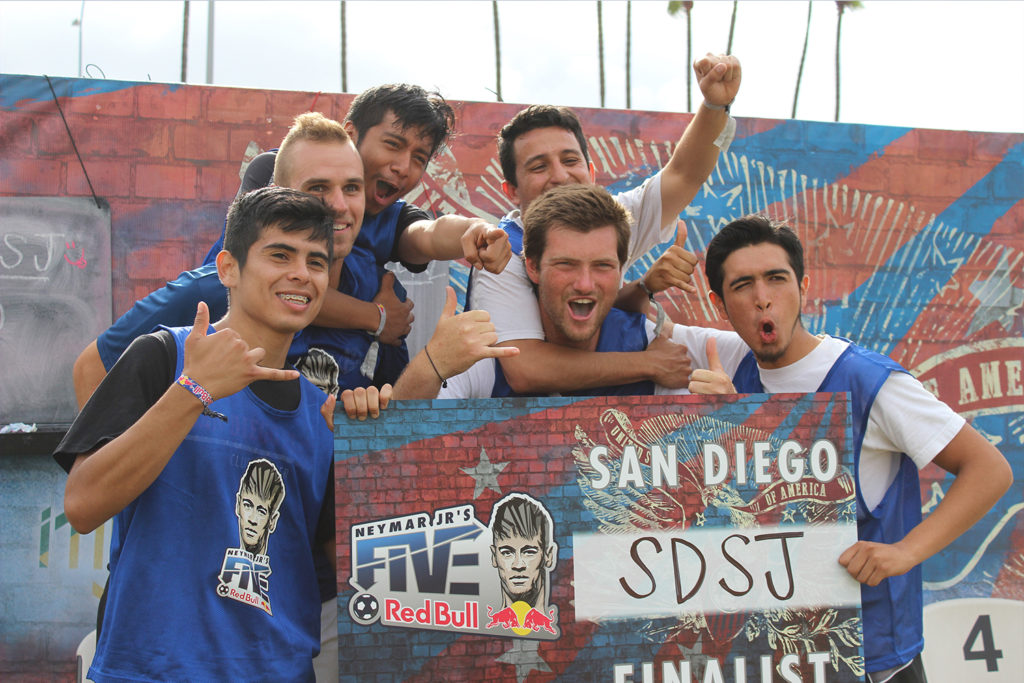 Pickup Spots
San Diego has a healthy football scene where locals partake in pickup at the park, indoor football leagues, and street soccer.
Tournament attendee Jesus Veca named the Boys and Girls Club in Imperial Beach for a splash of street ball and explained indoor soccer is the most common choice for locals to enjoy pickup and league play.
The Water Tower in North Park, the San Diego Sockers Indoor Center (located just outside the San Diego Sports Arena), as well as facilities in Santee and El Cajon are also among the more popular spots. Many San Diegans enjoy the convenience of YMCA courts throughout the area, including in Point Loma and El Cajon, while Veca noted pickup games at the Boys and Girls Club occur daily.
Pickup futsal has also been growing in rec centers and gymnasiums such as at Miramar College with organized leagues and open play on Fridays.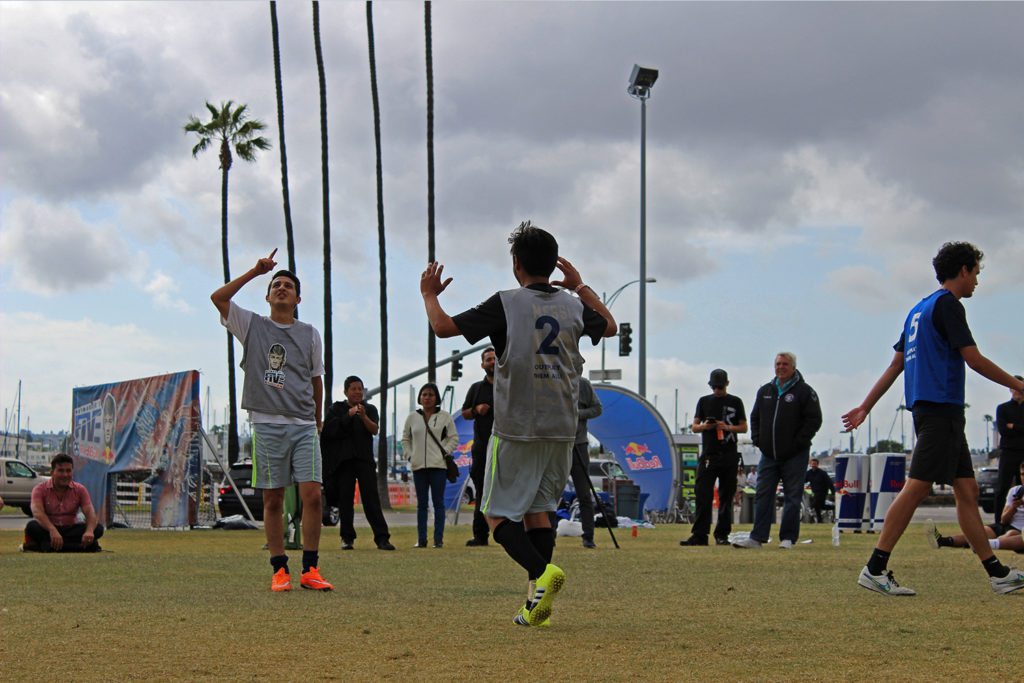 Ricardo Holguin of SDSJ plays pickup futsal during the week at the San Diego State University school gym, which is also open to the public. Teammate Alexis Guadalupe noted Montgomery-Waller Park and Recreation Center as his choice for pickup futsal in the South Bay.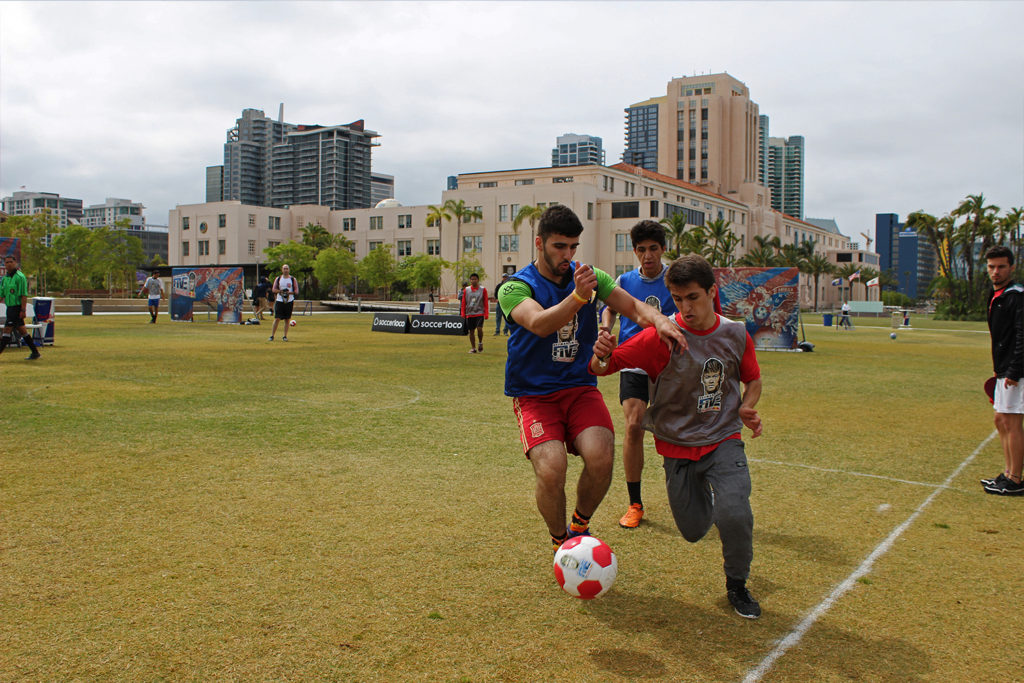 SISM team captain Ali Aizubaidy and his teammates were one of the few local San Diego crews. The team is active in the community and hosts street tournaments for El Cajon High School as well as for local youth club Barca Cantera to help build the street ball and futsal scene.
Teammate Kevin Gonzalez, who has prior experience playing for former NPSL clubs San Diego Boca as well as the San Diego Flash, said taking a 20-minute drive to Tijuana for street football has been a good experience for him. Playing on fields less manicured than those in San Diego with locals who still possess a finesse touch is part of the natural skill building that arises from street ball.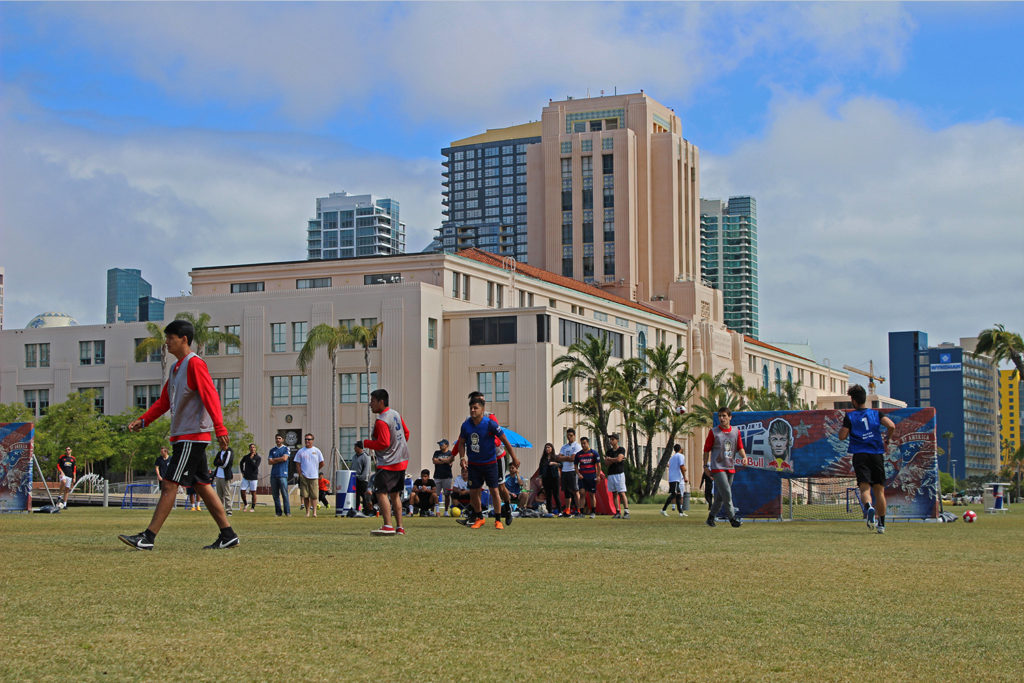 Soccer in Tijuana and San Diego is an interrelated topic that sees players from both sides of the border cross over to chase the beautiful game. Players from Mexico come to make a run at local leagues such as the Water Tower, while ballers like Gonzalez head south to find authentic street football in the region. With both sides of the border teeming with football fever, it's safe to say street football in San Diego is alive and kicking.
Photography by Imad Bolotok and Chris Rael for Urban Pitch.