Through pickup games in San Diego's Chicano Park, Bridge Barkada is helping ignite an increasingly burgeoning soccer scene in the city.
It's long been known as "America's Finest City," but San Diego's soccer history has been a bit sporadic. There was the San Diego Sockers of the NASL in the late '70s to early '80s and the San Diego Spirit in Women's United Soccer Association for three seasons in the early 2000s. Other than that however, pro soccer has been difficult to find in the city. But that's changing. There's an awakening brewing in San Diego.
1904 FC has returned the professional outdoor game to SD, and the San Diego Loyal — co-owned and managed by Landon Donovan — is set to make its USL Championship debut later this year. If we look away from the professional ranks, a handful of semi-pro teams in leagues ranging from the WPSL to USL League Two tells us that the game is thriving. However, perhaps no collective displays the growing soccer appetite in San Diego more than Bridge Barkada.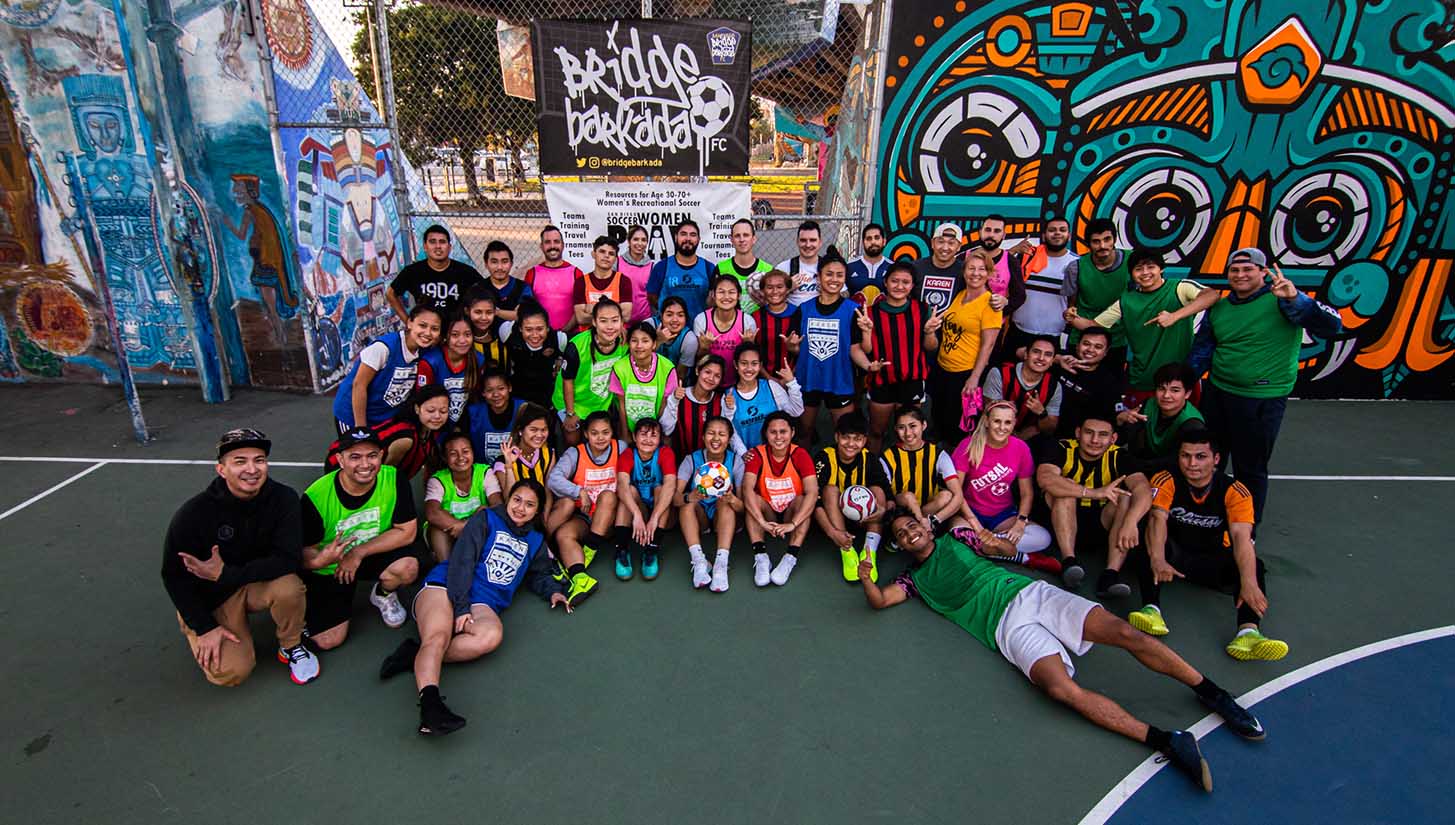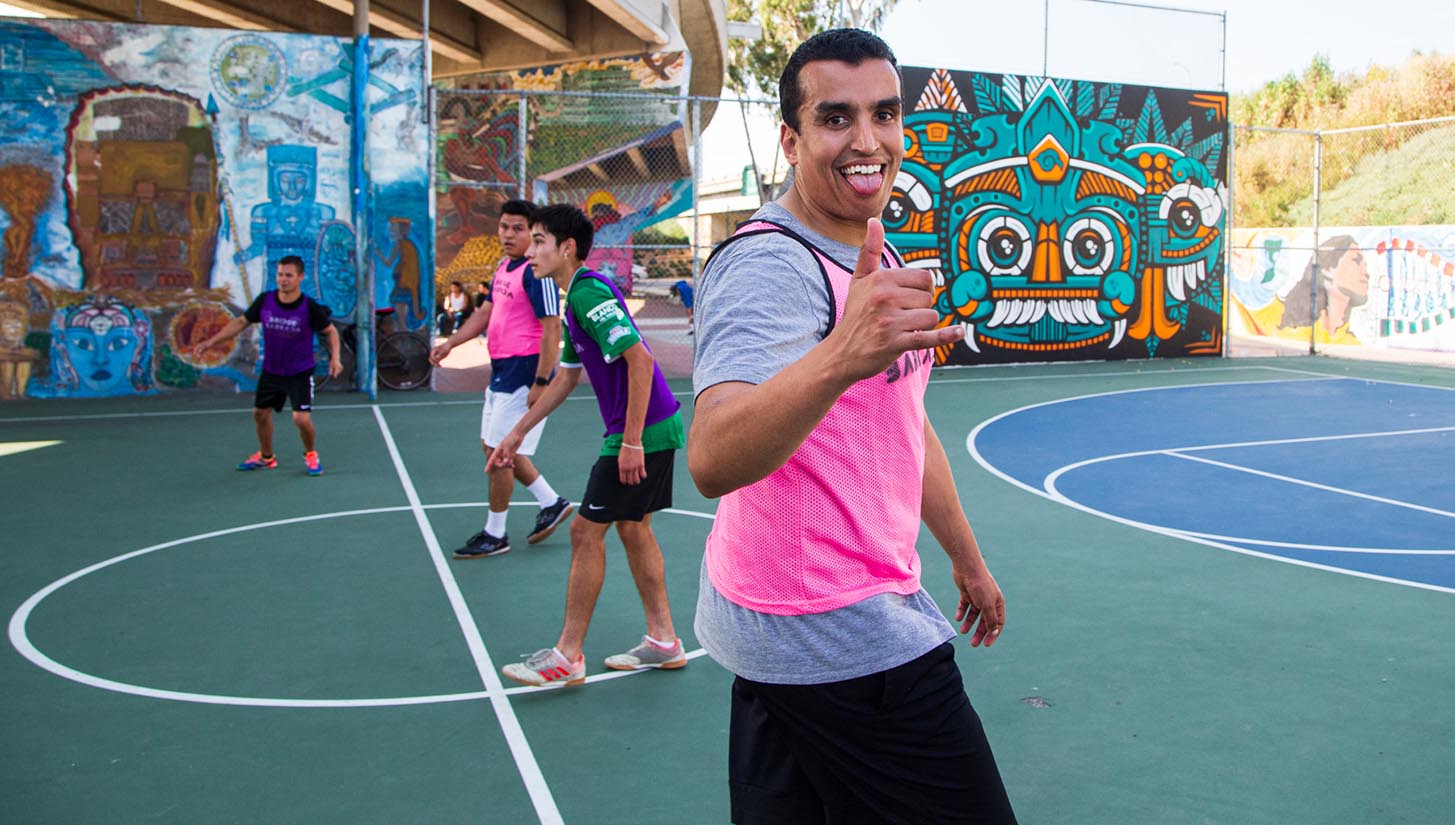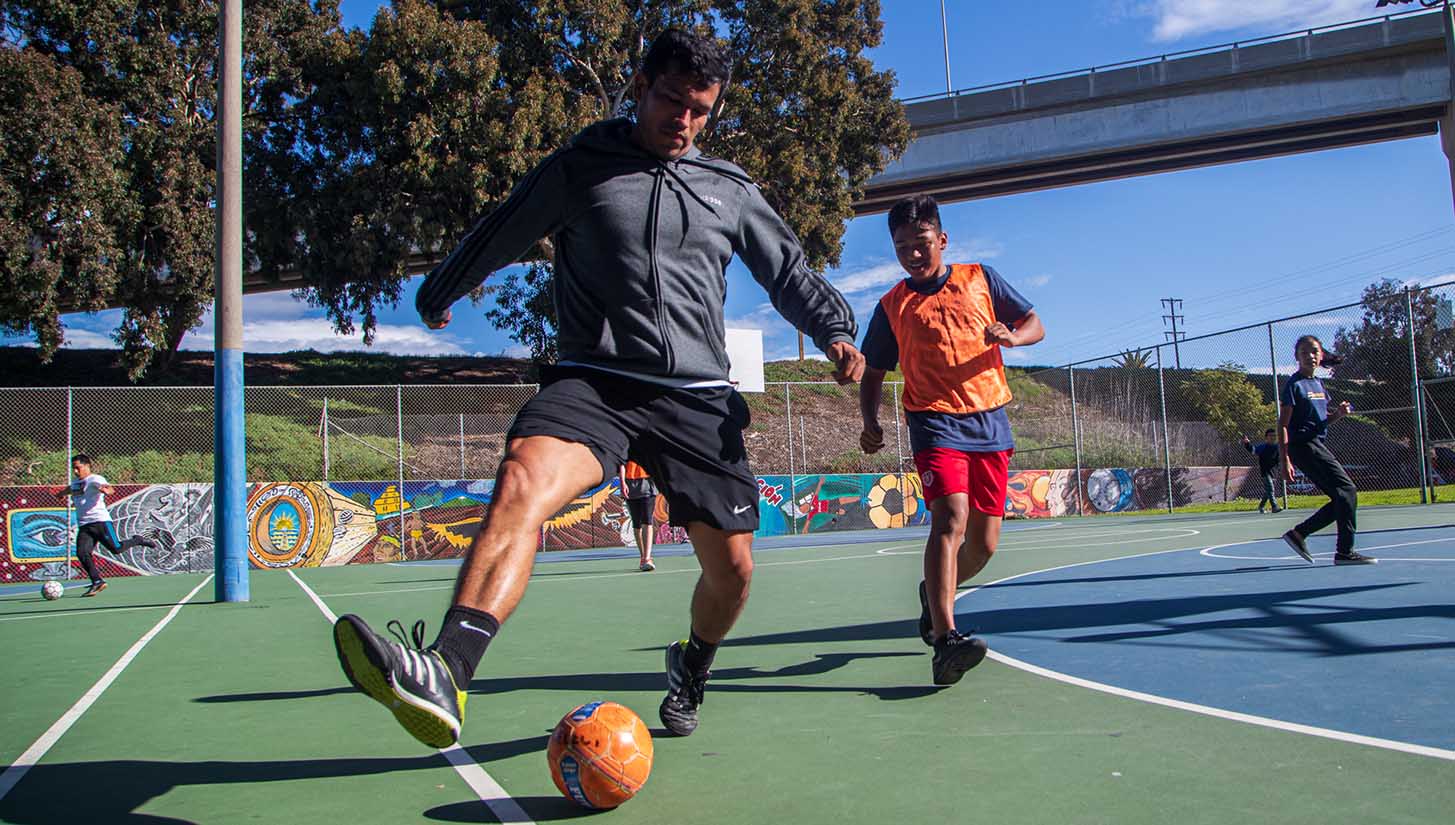 Using the the purest form of the game, Bridge Barkada's pickup street matches have built a strong community united by a love of soccer since 2018. The games are free, teams random, and skills abundant.
Their name stems from their early days, where they played underneath a bridge across the street from the SDCCU Stadium. The pitch was as underground as you could get. Needing to climb both over and through fences to access it, it truly felt like a secret gathering place, and resembled a locale straight out of Fight Club. 
But as the games' popularity grew, the constant maintenance needed to keep the pitch playable, paired with its regular flooding and the treacherous journey needed to reach it signified a need for a new place to play. Enter Chicano Park. Its central location, historic importance, and copious artwork made it the perfect venue. Most importantly, it maintained the group name's significance, as it's underneath the Coronado Bridge.
At the park, the games have exploded. Pickup matches now reach up to 50 people, and Bridge Barkada also hosted an adidas Tango League qualifier, in which the winner went on to finish runner-up at the LA finals in October.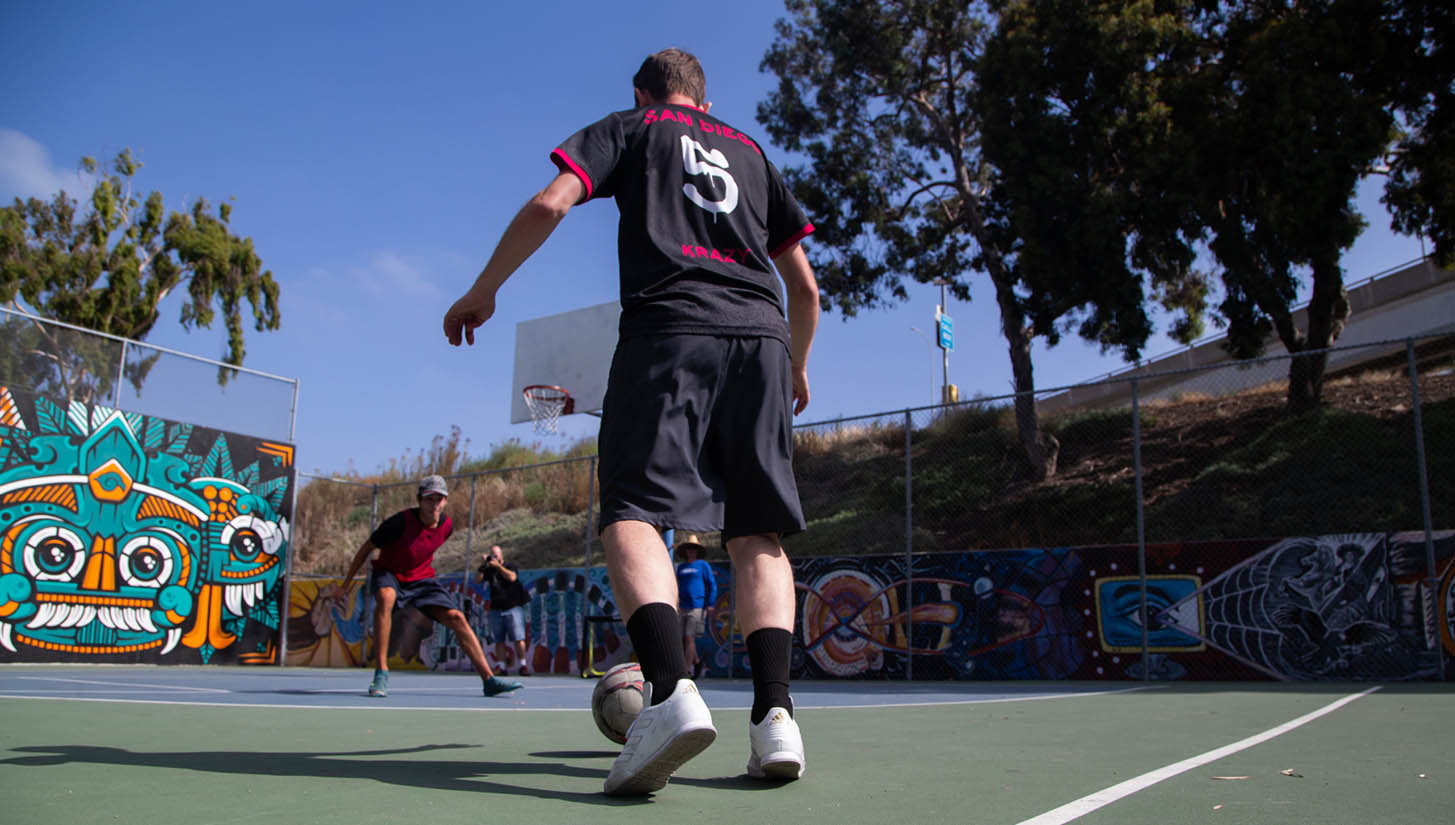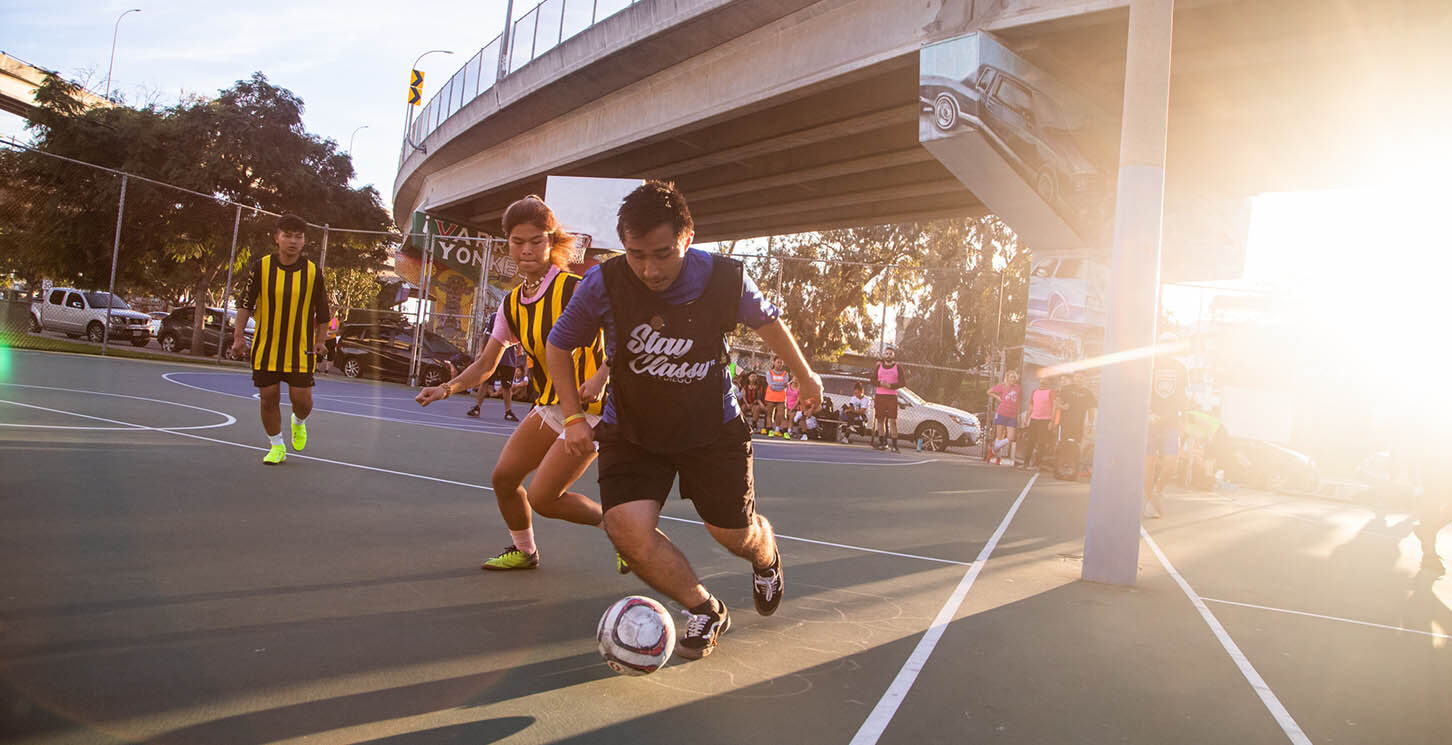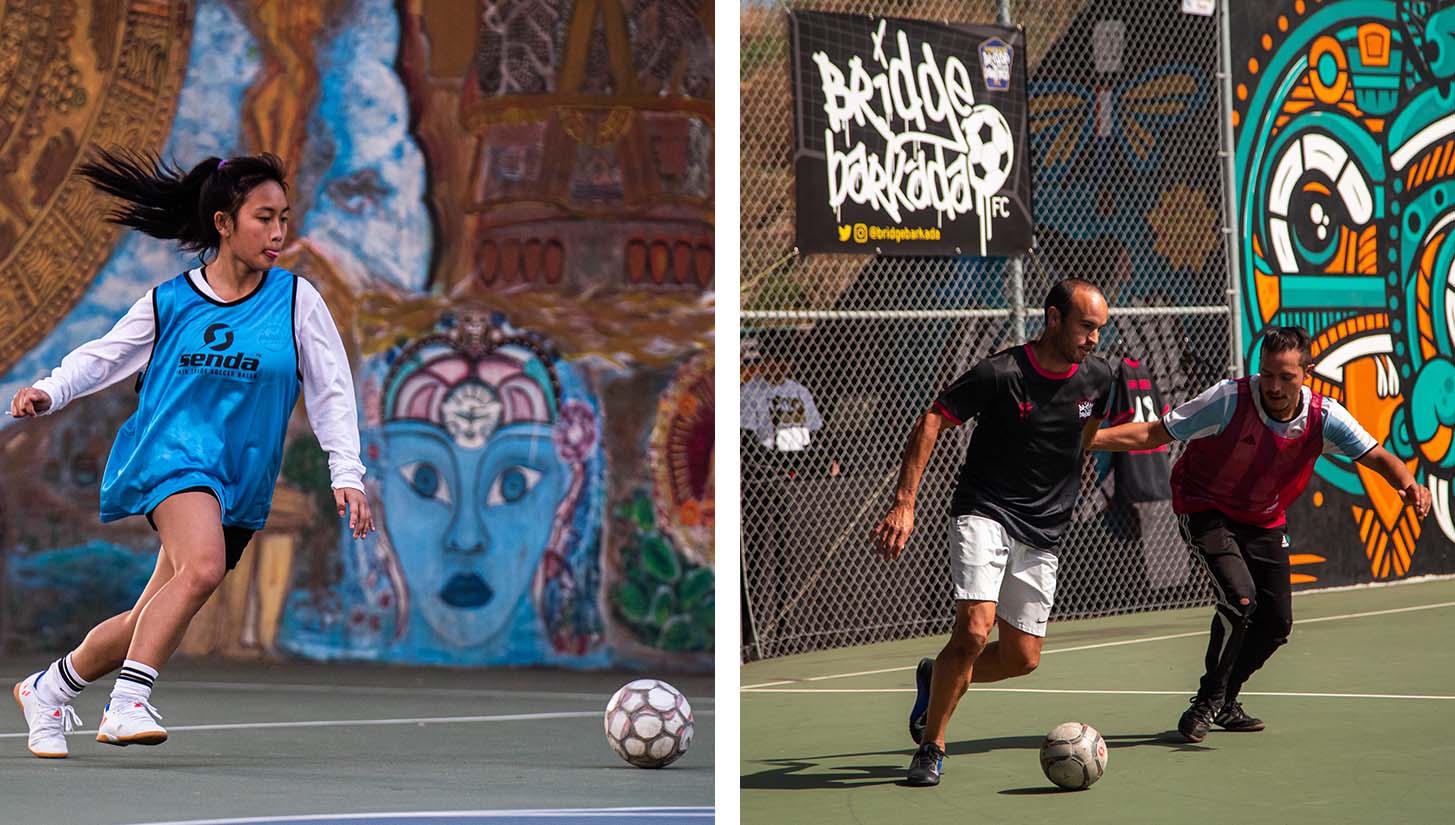 Now well established within the community, it's not out of the ordinary to see some pro players from the local clubs come by for a match. Donovan himself even made an appearance, validation for what the crew is doing for the city's soccer scene. (Not that they needed it.)
It's easy to be surprised at how far Bridge Barkada has come in such a short amount of time, but we shouldn't be. They've created something they're passionate about that can be enjoyed by anyone from young beginners to retired professionals. They're now looking to expand even further, with more pop-up games and different locations throughout the year.
MLS has reached its goal of 30 teams, and it looks as if San Diego missed out on expansion. But it doesn't need it. Its soccer community is doing just fine.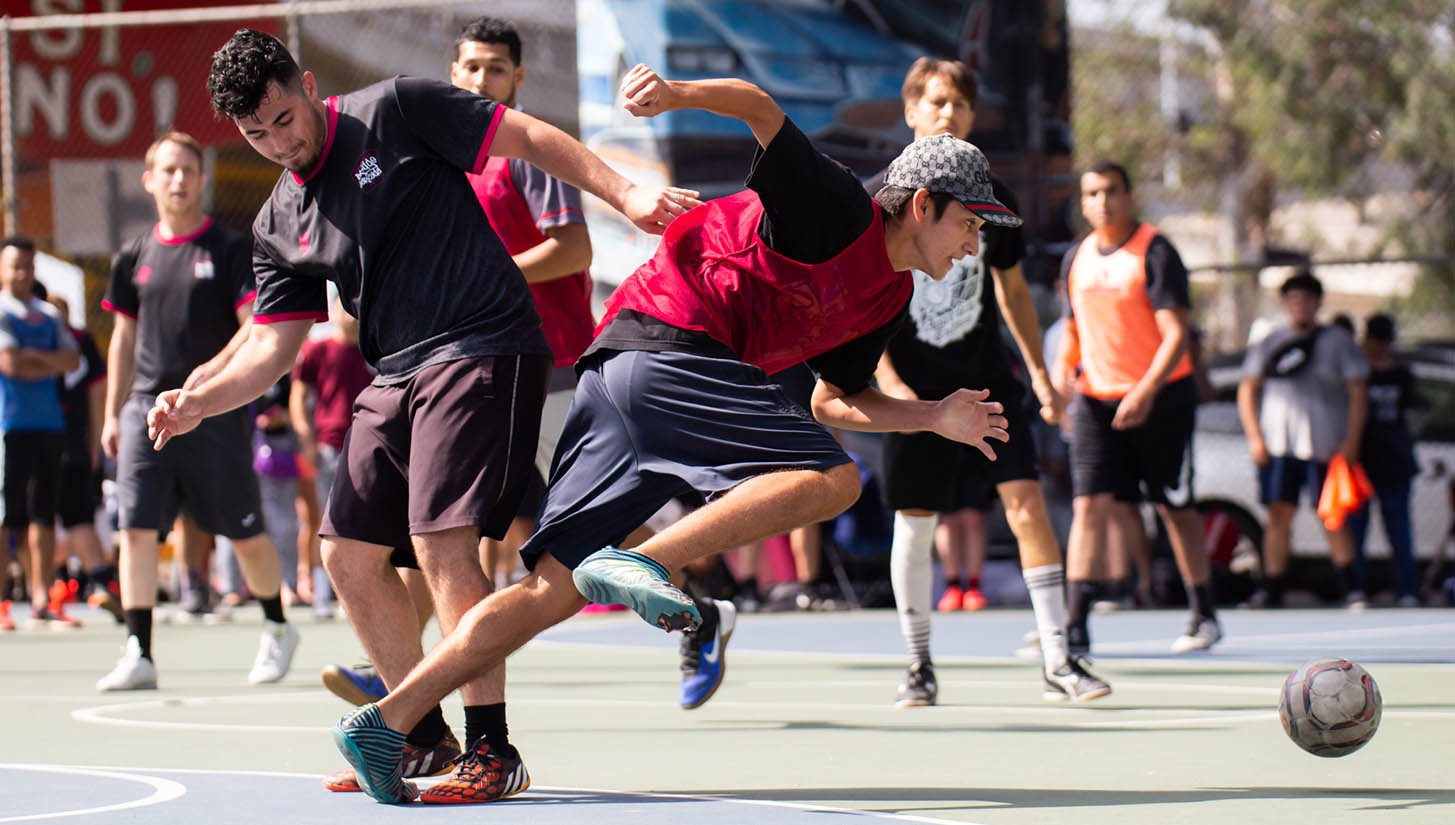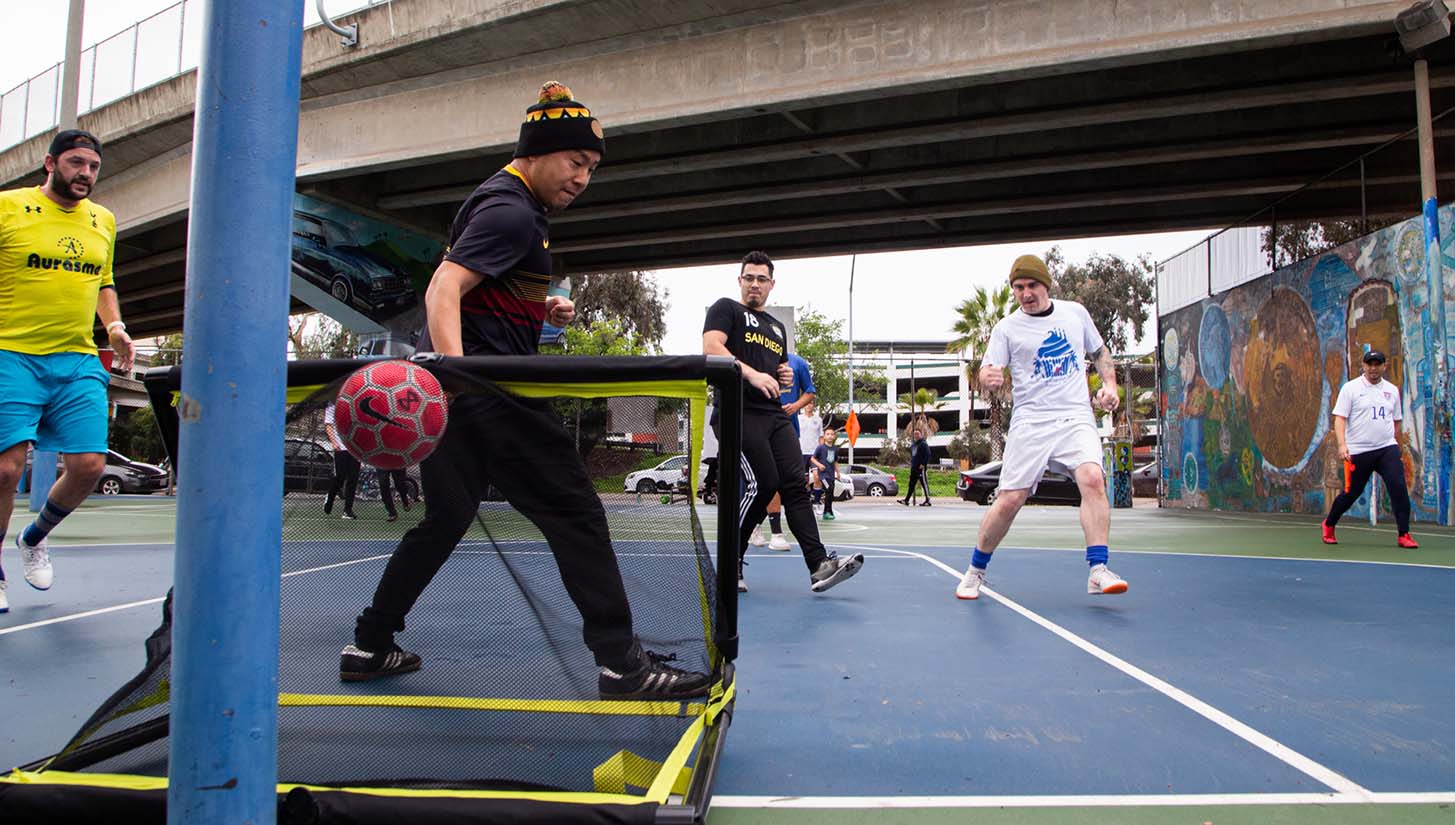 Photography by Renzy Reyes. Keep up with Bridge Barkada by following them on Instagram and Twitter.