The latest of its hip-hop inspired jerseys, Killa Villa's "LA Stories" features a trio of kits inspired by West Coast rap legends NWA, Cypress Hill, and Snoop Dogg. 
After paying tribute to New York legends the Notorious B.I.G. and Wu-Tang Clan in its first two jersey releases, UK-based football fashion label Killa Villa heads to the West Coast for its latest 'LA Stories' collection. Featuring jerseys inspired by NWA, Cypress Hill, and Snoop Dogg, the three-kit collection celebrates some of rap's iconic artists, all hailing from the City of Angels.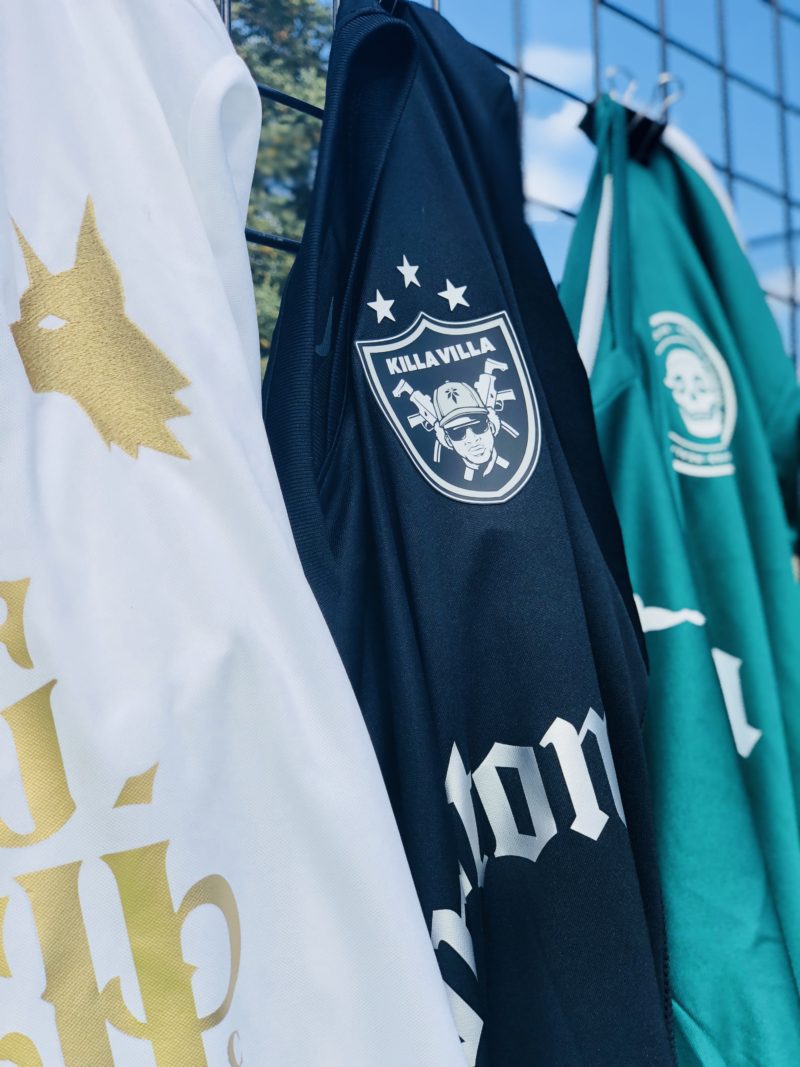 NWA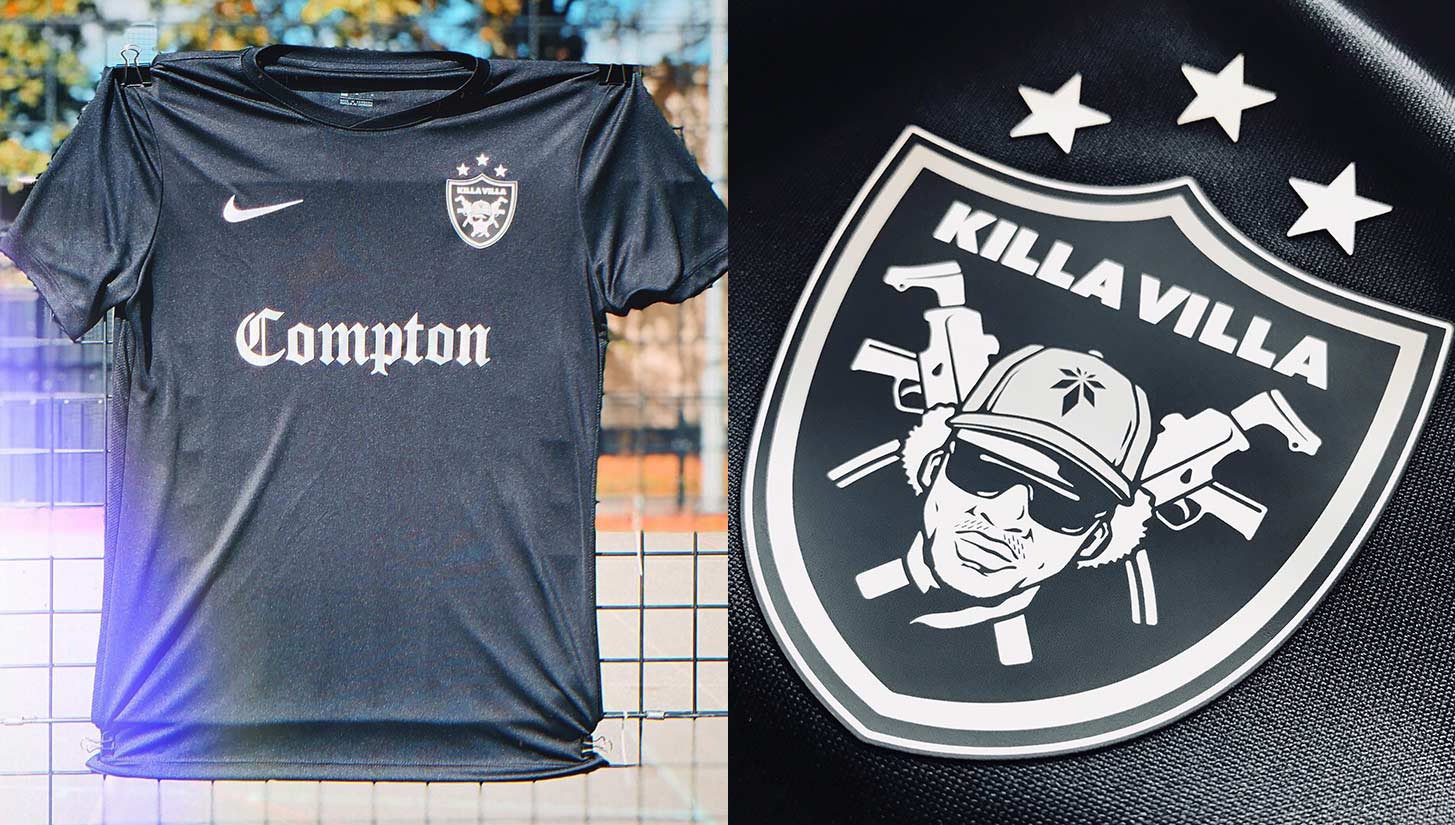 The "Straight Outta Compton" group that changed the fabric of hip-hop forever, NWA's Killa Villa jersey gets the all-black treatment, with the classic "Compton" script on the front reminiscent of Eazy-E's iconic snapback. The late rapper is also featured loc'd up on the jersey's crest, which greatly resembles the Oakland Raiders logo that the group popularized during their reign atop the rap game in the '90s.
Snoop Dogg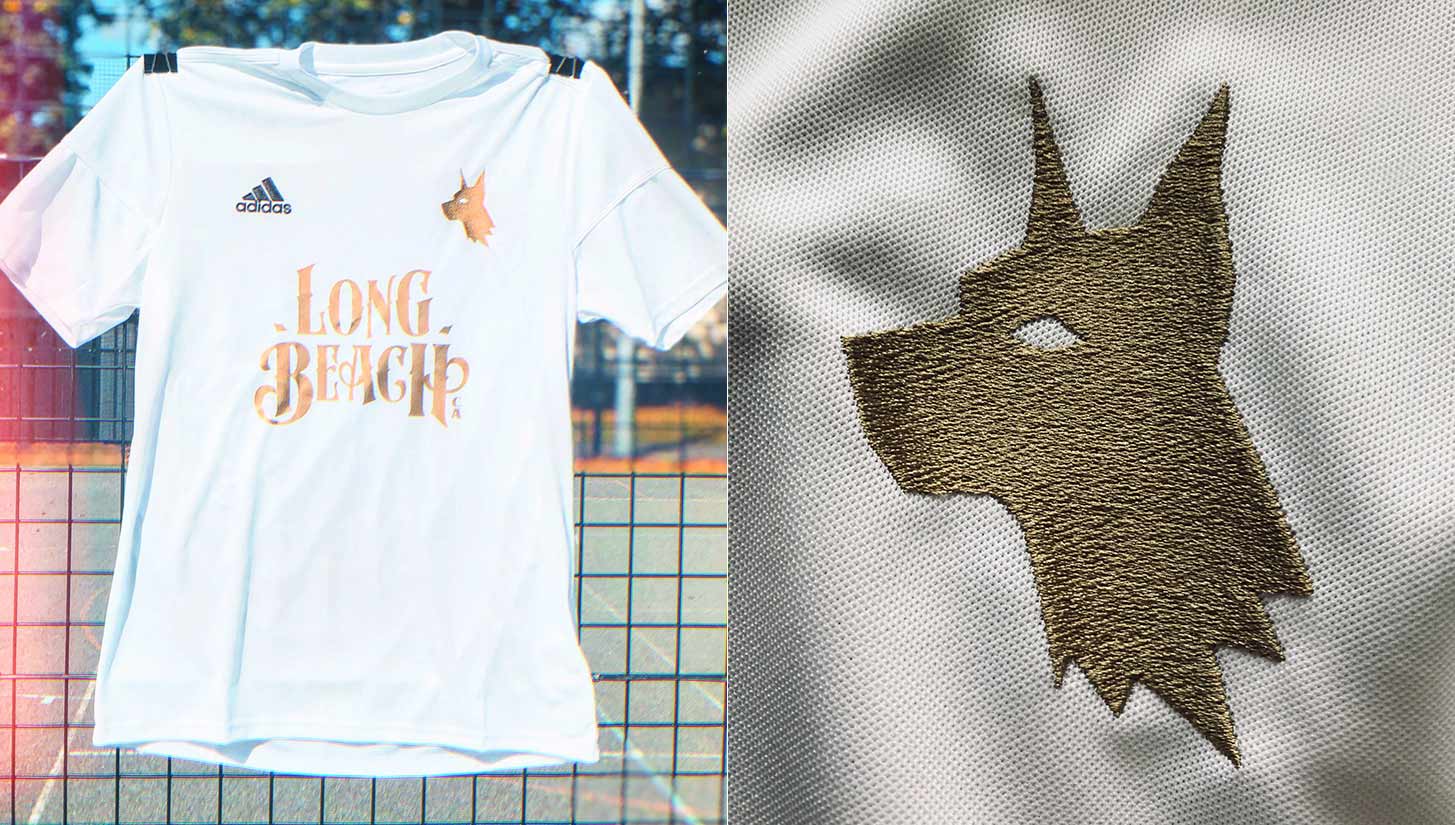 From Doggystyle to his cooking show with Martha Stewart, Snoop Dogg's longevity and consistent relevance over the past two-plus decades is nearly unmatched in hip-hop. Paying tribute to the Snoop's home city of Long Beach, his edition of the "LA Stories" collection features a sleek white and gold colorway and an AS Roma-esque crest. Always willing to represent the LBC, we could picture Snoop rocking this jersey himself, though we wouldn't be surprised if he dyed the white kit blue.
Cypress Hill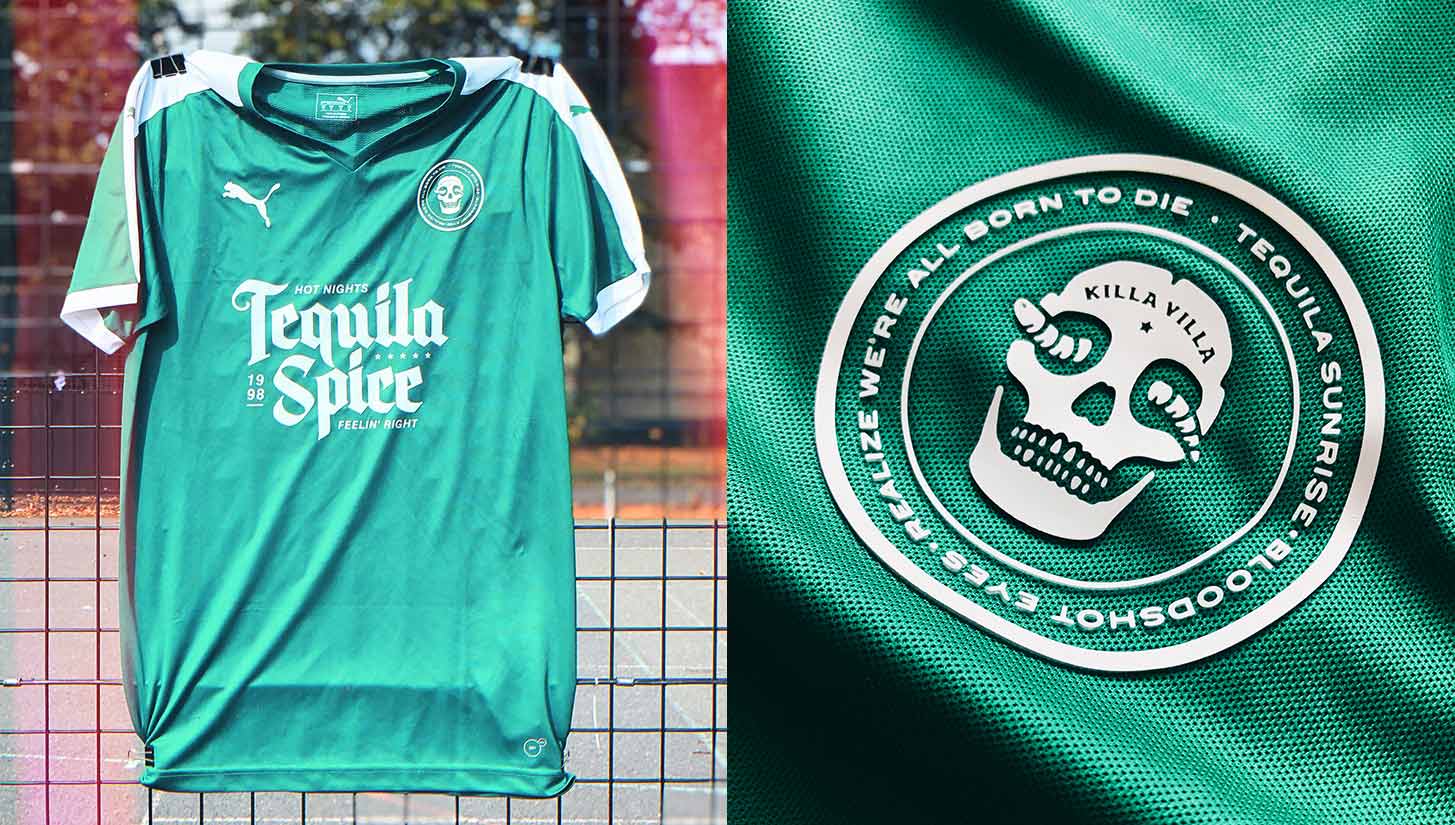 While they may not be as famous or well-known as Snoop or NWA, any true hip-hop head won't hesitate to tell you the impact and legend status of Cypress Hill. Inspired by their 1998 cut "Tequila Sunrise," their PUMA jersey comes in a shade of green, possibly taken from their particular love of a certain herb.
You can pick up the entire "LA Stories" collection at the Killa Villa online shop. Stay up to date with the latest Killa Villa releases by following them on Instagram.