With the ever-growing popularity of freestyle football, so comes with it an increase in the number of brands and products centered around the sport and its lifestyle. Born in the streets of Paris, Speen is now definitely a brand to watch out for, not just for their line of products but their recent King Of Freestyle competition, which certainly put their name on the map of the freestyle football world.
Established in 2016, French freestyle brand Speen has quickly made its mark in the freestyle universe with its unique products and inclusive values. The brainchild of freestyle OG Wassim Benslimane, aka Wass, Speen is continuing to expand, introducing new products as well as hosting massive freestyle extravaganzas like the King of Freestyle tournament.
The Founder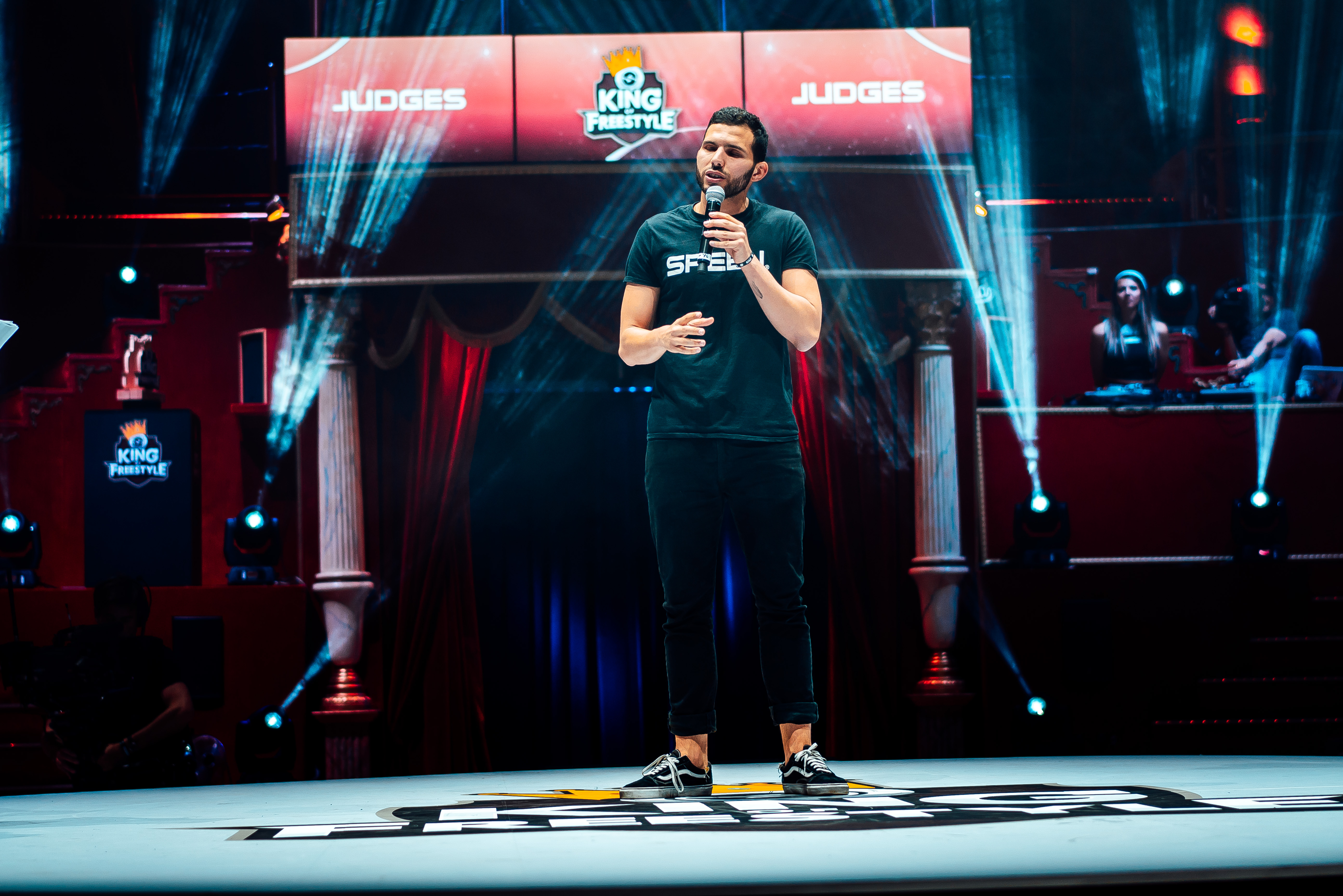 Like many freestylers in the earliest years, Wass discovered freestyle thanks to the classic Nike commercials most notably featuring Ronaldinho. Born in Clermont Ferrand, a small town in France, Wass soon left for Paris without a home to stay. He'd freestyle in the Parisian streets for money then he started to get some shows and eventually launched his YouTube channel in a bid to give the sport more popularity. Now with over 2 million subscribers, Wass has become one of the most recognizable freestylers in the world.
Wass managed to get through life thanks to a ball and always wanted to launch a brand and spread his story to the younger generations of freestylers. Speen is the realization of that dream, created with the help of several key people he met along his journey through freestyle.
The Brand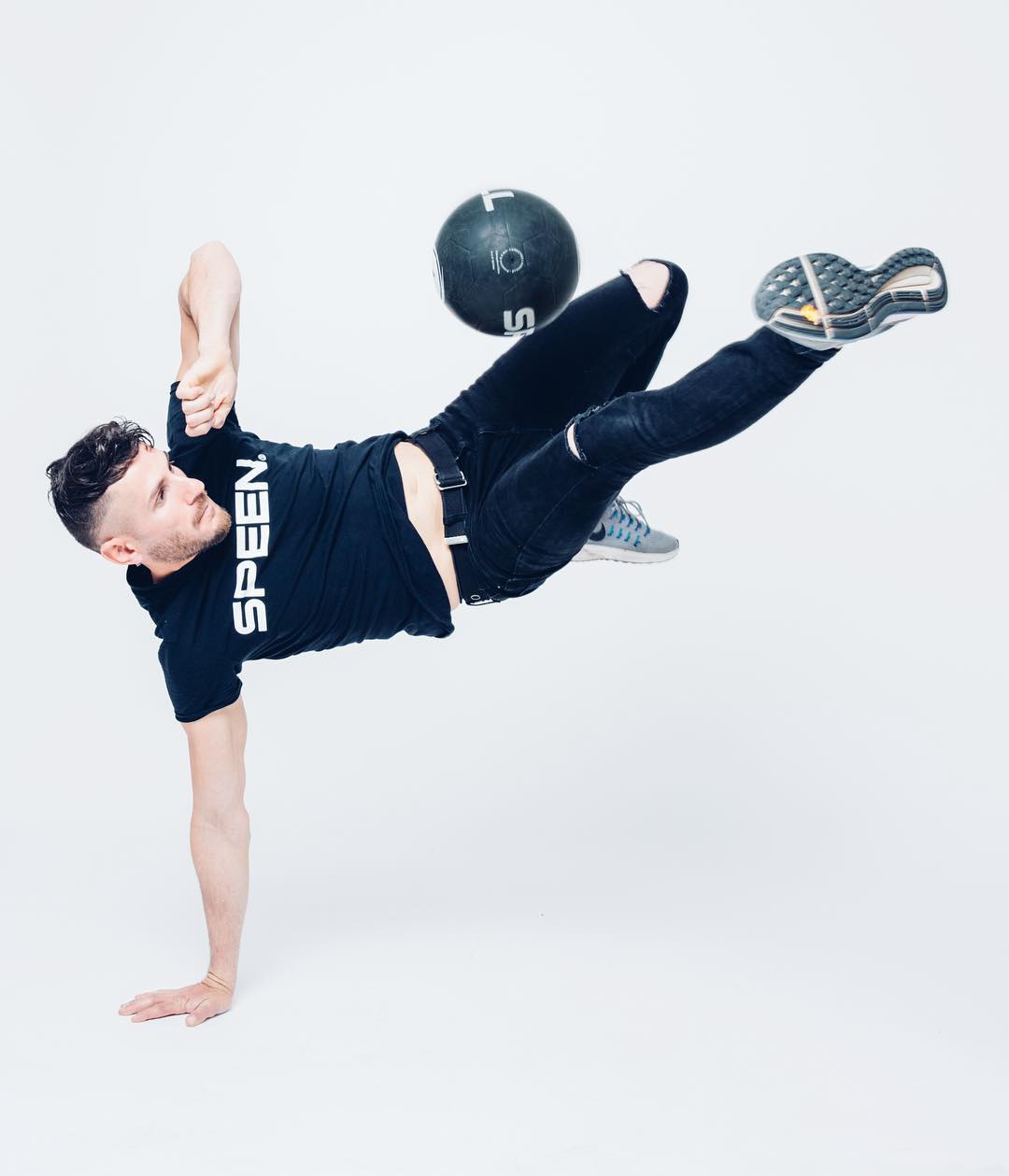 You could argue that despite the notoriety that it has gained, Speen is still in its infancy. It's a small team working tirelessly to try to keep the community happy and grow at the same time. In addition to Wass himself, it consists of a general manager, a marketing manager, and then also some ambassadors to spread the message.
The Values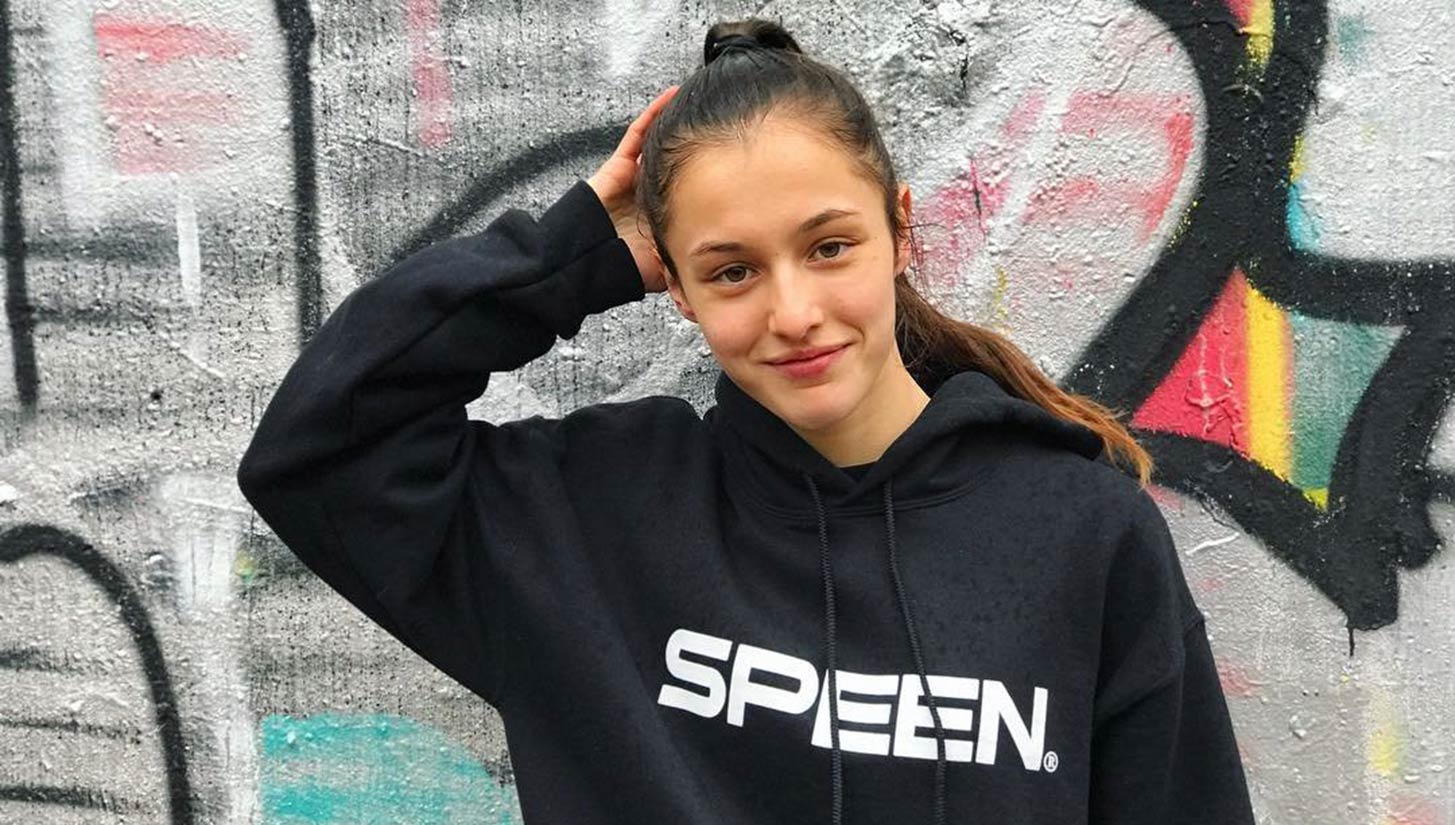 So just what is that message exactly? Speen has a few main values and goals within the brand. The first is to dream big and believe in your hard work because hey, we all started from scratch. They also encourage creativity because being different is a strength, and they also look to give freestyle football the recognition it deserves. For example, the Speen team (along with many others) would love to see it as an Olympic sport one day. Finally, they want you to show the world what you can do, and to not shy away and hide in your garden — your skills can have the power to inspire another thousand kids.
The Products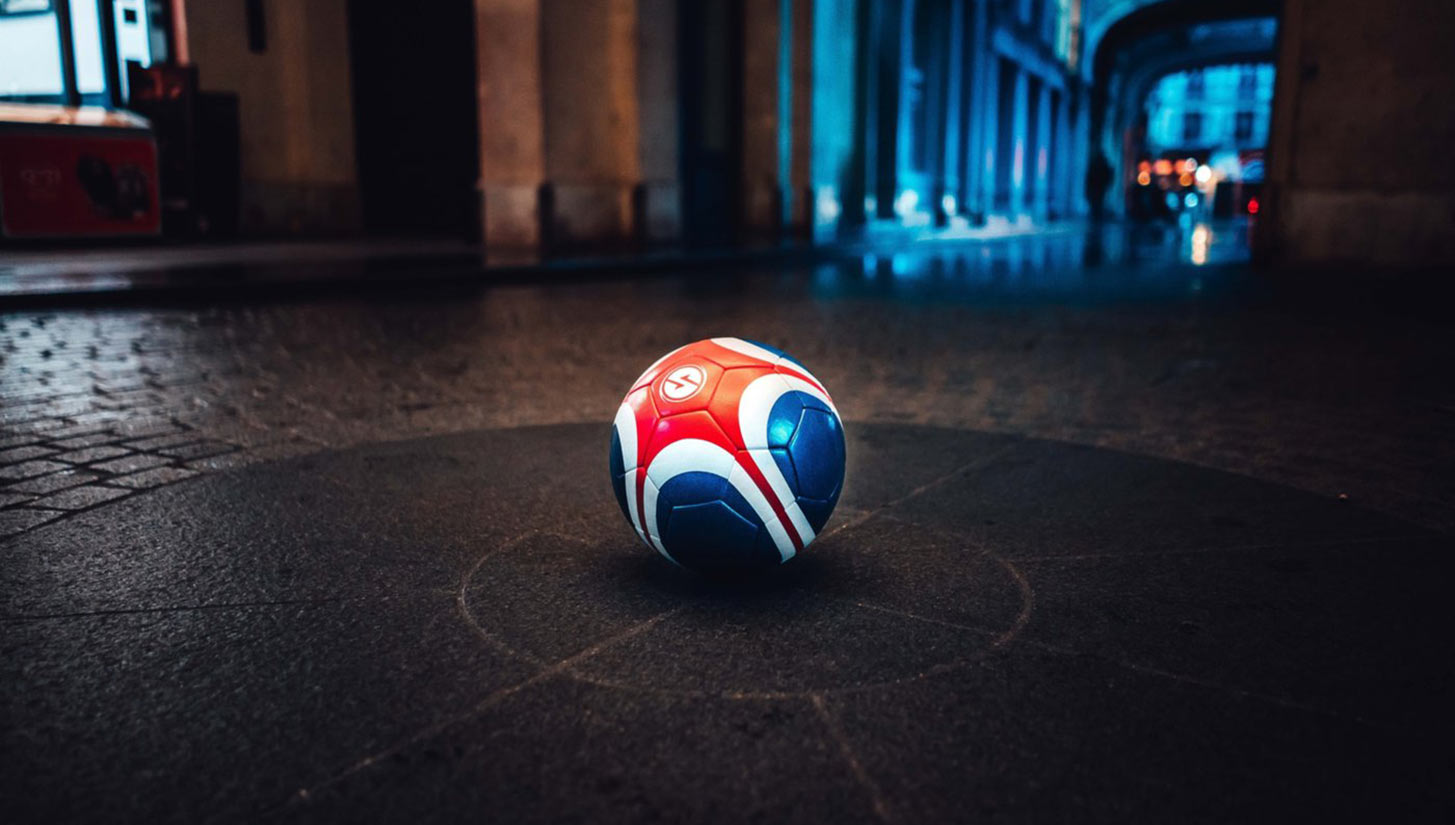 But do the products match those values and messages? The crowning jewel and what Speen is most known for is of course the Speen Ball. The simple design ball has a rubber texture with extra traction, something which was designed with beginners in mind when getting to grips (if you pardon the pun) with the basic foundations of freestyle. For the freestylers who prefer the touch of a match ball, Speen recently introduced its Blue Octopus ball, which has a synthetic leather outer rather than rubber.
In addition to the Speen Ball, Speen has a line of apparel and accessories, including hoodies, tees, and hats.
The Competition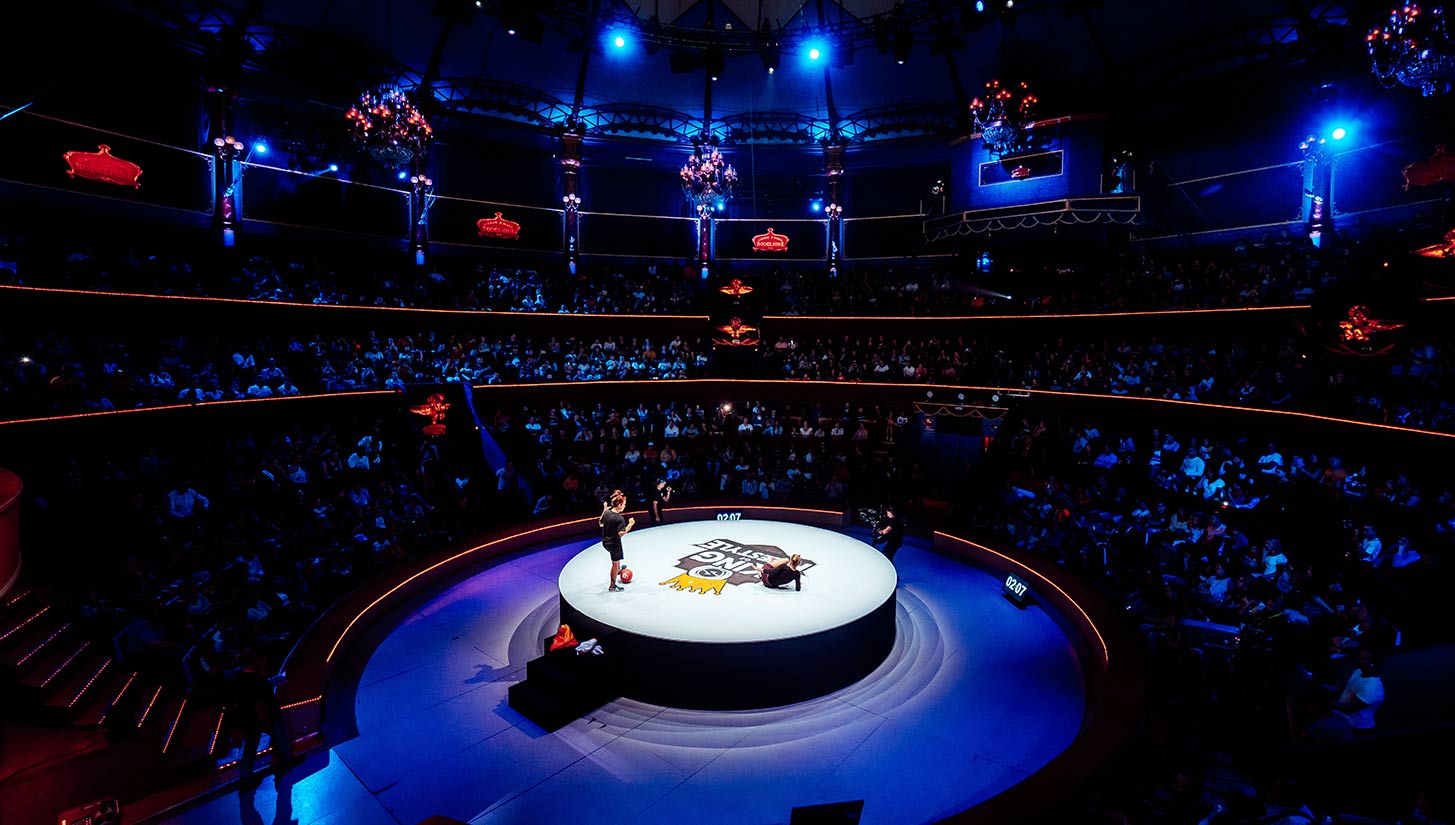 One thing that brands can do to really take things to the next level beyond just their products is hosting events. After four months of planning, Speen recently really made the freestyle world take notice with what was a phenomenal King of Freestyle tournament. It featured a star-studded line up of freestyle competitors as well as some other class entertainment in an absolute gem of a venue in Le Cirque d'Hiver, the oldest circus building in the world.
It might not please every freestyler when they hear that a competition forces them to use a specific ball rather than their own personal one, however the Speen team was eager to put the Speen Balls to the test, standing behind the quality of their product.
"We wanted the freestylers to use a Speen Ball because we were confident with the fact that they would be able to adapt quickly, have fun, and even discover some new tricks," explained Eric Perret, Speen's marketing director. "We picked the best freestylers according to the ranking in the last competitions and we added some people who we think deserve to have the right to compete on the same stage, regardless of disability or where they came from. We wanted to send a motivational message through the whole competition."
The competition, which was eventually won by Norway's Erlend Fagerli, seemed to be well-received by all in attendance, and could be seen as a good indicator of Speen's vision and the budget they have to be able to produce a fine spectacle.
The Future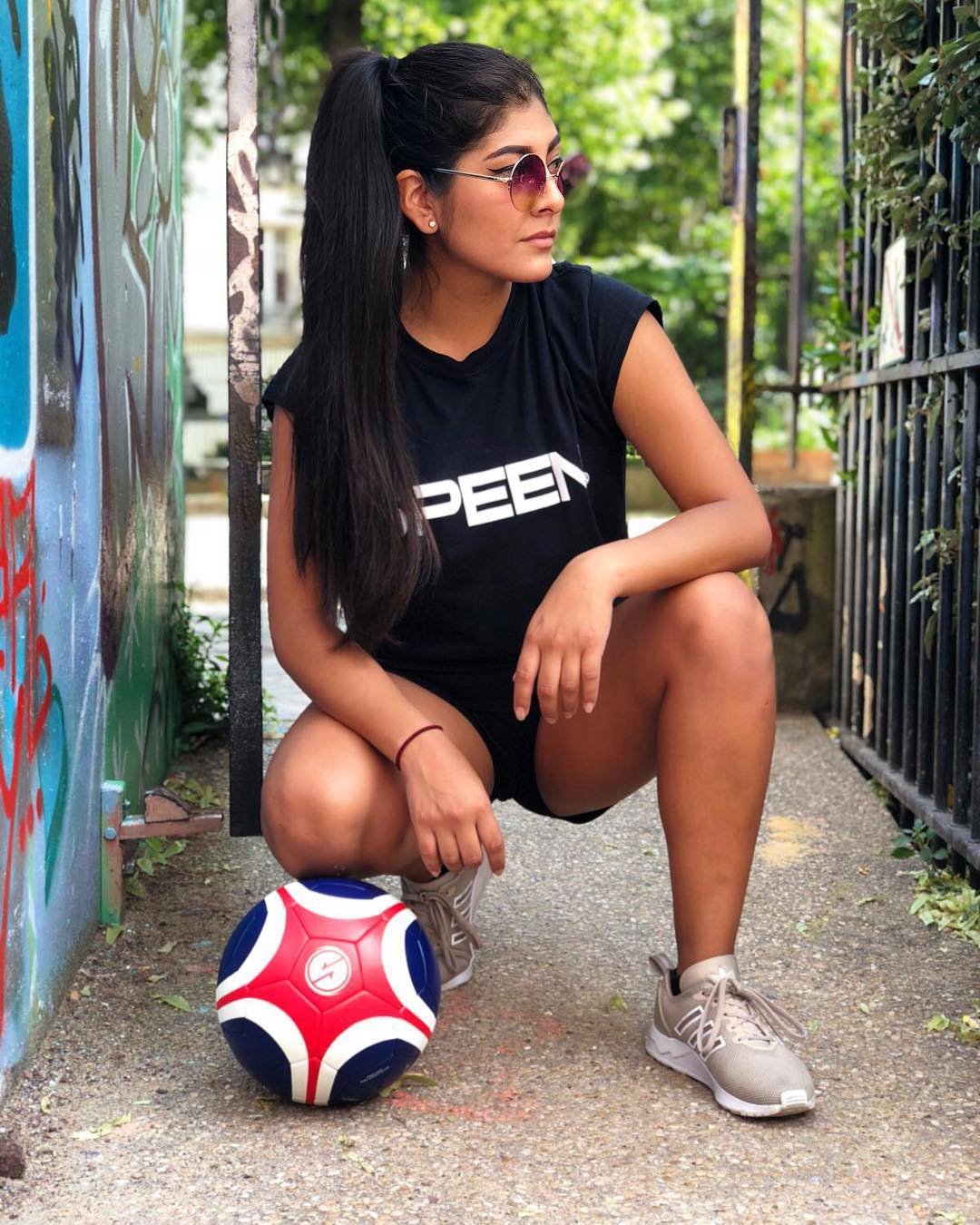 A brand that listens to its consumers is a great sign, and no doubt another competition from Speen would be even better than the previous one. Their main focus this year is reportedly to consider offering a new type of ball and start offering an international delivery. They have more happenings in the pipeline but say they prefer to keep it quiet and create some big surprises, like the King of Freestyle competition.
You can shop the entire line of Speen apparel and equipment on its website. Make sure to follow Speen on Instagram to stay updated with their latest releases.