A project long in the works by the Football Shirt Collective, "Your First Football Shirt" takes a look at — as the title suggests — the stories behind the first football shirt of various footballers, journalists, and fans. Slated for a summer release, 100 percent of the profits from the book will be donated to charity.
While popping the tags off a brand new jersey still brings a therapeutic rush of endorphins, nothing will ever match the feeling of receiving your first-ever football shirt. Whether it was brand new or a hand-me-down from an older sibling, just about everyone remembers their first jersey — from the team, player, and year to the various loose threads, faded patches, and small rips that came from wearing it at every chance possible.

Building on this universal nostalgic feeling, the Football Shirt Collective recently revealed its "Your First Football Shirt" project, a beautifully illustrated compilation of stories from ex-pro footballers, journalists, and super fans alike about their first football shirts.
Started in 2015 by Michael Maxwell, the Football Shirt Collective was created as a place for kit lovers to showcase their collections as well as purchase rare vintage shirts.
"Growing up I loved football shirts," Maxwell said. "My first was the Arsenal Adidas 1991 shirt. I wore it everywhere. My pals and I collected shirts but as we got older we played less football, couldn't wear them to work, and didn't wear them out on a Saturday night. So I started up the Football Shirt Collective as a place for people to show off the shirts in their collections."
Since its founding, the Football Shirt Collective has grown into one of the go-to destinations for football kit appreciation, ultimately leading to the "Your First Football Shirt" project. The book, which will be produced by Season Annual, has developed over years of extensive interviews, and Maxwell is finally ready to release it to the public.
"Whenever we speak to people, they remember their first shirt, even if they don't follow football," Maxwell said. "We loved the stories and wanted to bring them to life with illustrations that celebrate the design, typography and moments."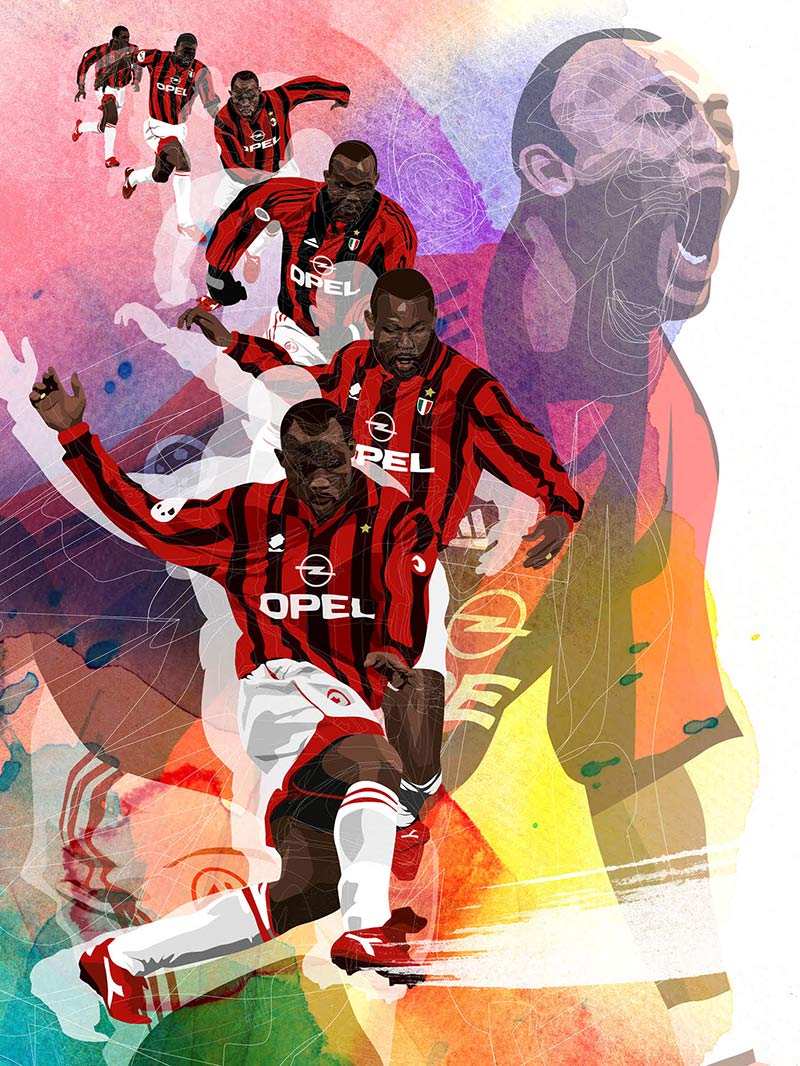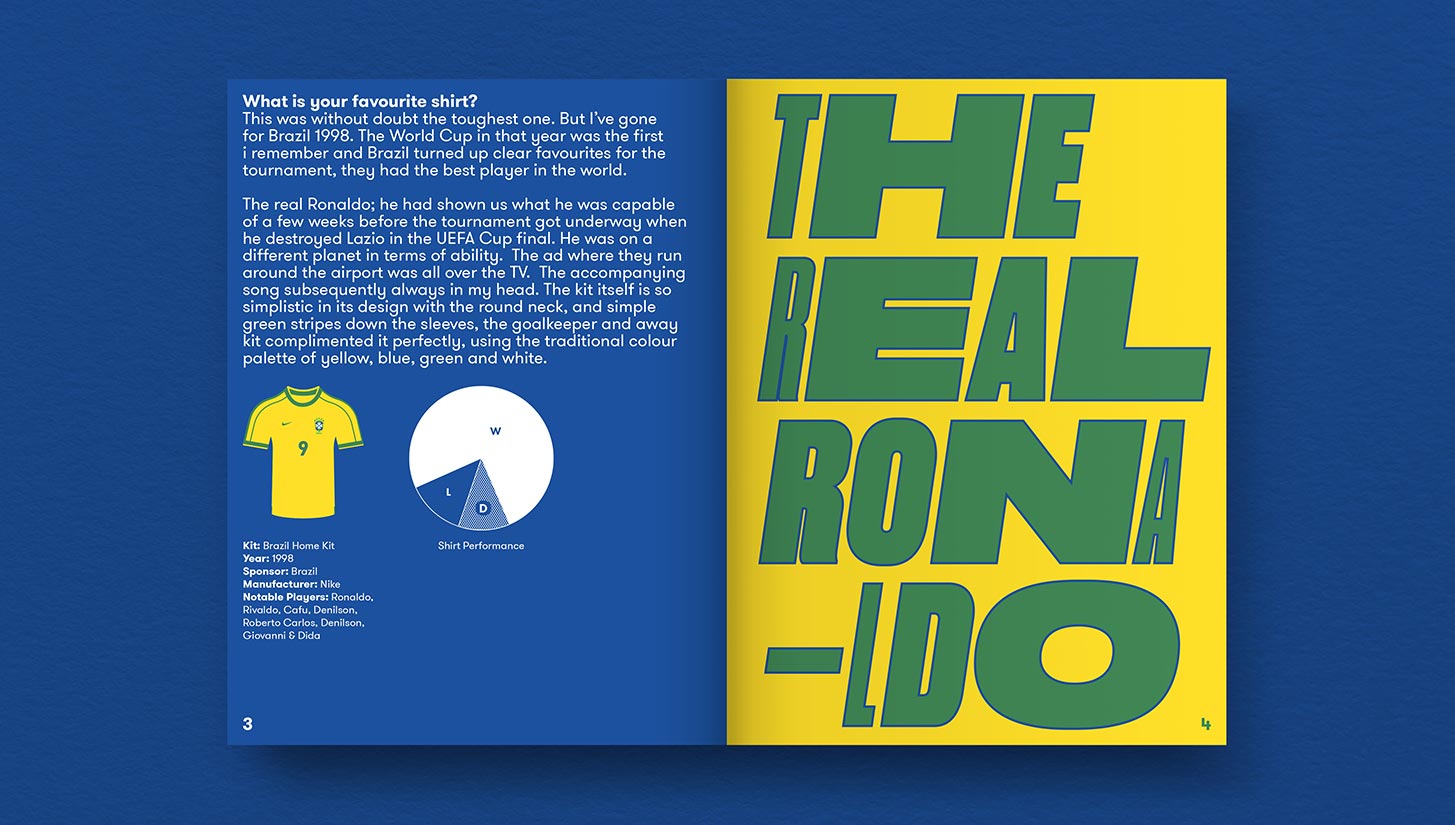 The book contains 30 interviews from the likes of Premier League legend Alan Shearer, former Arsenal goalkeeper and broadcaster Bob Wilson, and longtime football journalist for The Guardian Amy Lawrence. Accompanying the stories are striking illustrations from notable artists and designers such as Angelo Trofa, Daryl Rainbow, and Alvaro Tapia Hidalgo, among others.
While the book is nearing completion, it still requires some funding before it releases. Maxwell started a Kickstarter campaign with an £8,000 (roughly $11,000) goal, which is nearly halfway completed with just over two weeks remaining. While it is looking for outside donations to fund production, printing, and distribution costs, all of the profits made from the book will go to two charities, the Campaign Against Living Miserably (CALM), which is aimed at preventing suicide, and the Willow Foundation, which gives terminally ill young adults special and uplifting days.
If you donate £100 or more to the Kickstarter, you will receive a copy of the book once it is published, as well as a custom "Your First Football Shirt" jersey made by The Concept Club.
The book is currently scheduled to be released in time for the World Cup, fitting not just because of the Cup's magnitude, but because of the throwback-inspired kits many of the Adidas-sponsored countries will be sporting. Adidas has rode the wave of retro kits quite successfully, releasing several throwback jerseys, including their recently unveiled '90s-vibed skateboarding kits.
"Your First Football Shirt" will look to perfectly capture the sentimental feelings we all have behind our first jerseys, something that Maxwell says comes from not only their aesthetic, but also the countless memories we have with them.
"Vintage shirts are so popular due to the designs," Maxwell said. "Big, bold and beautiful —but also for the memories they hold. The players, the games, even the feeling of wearing them when you were younger."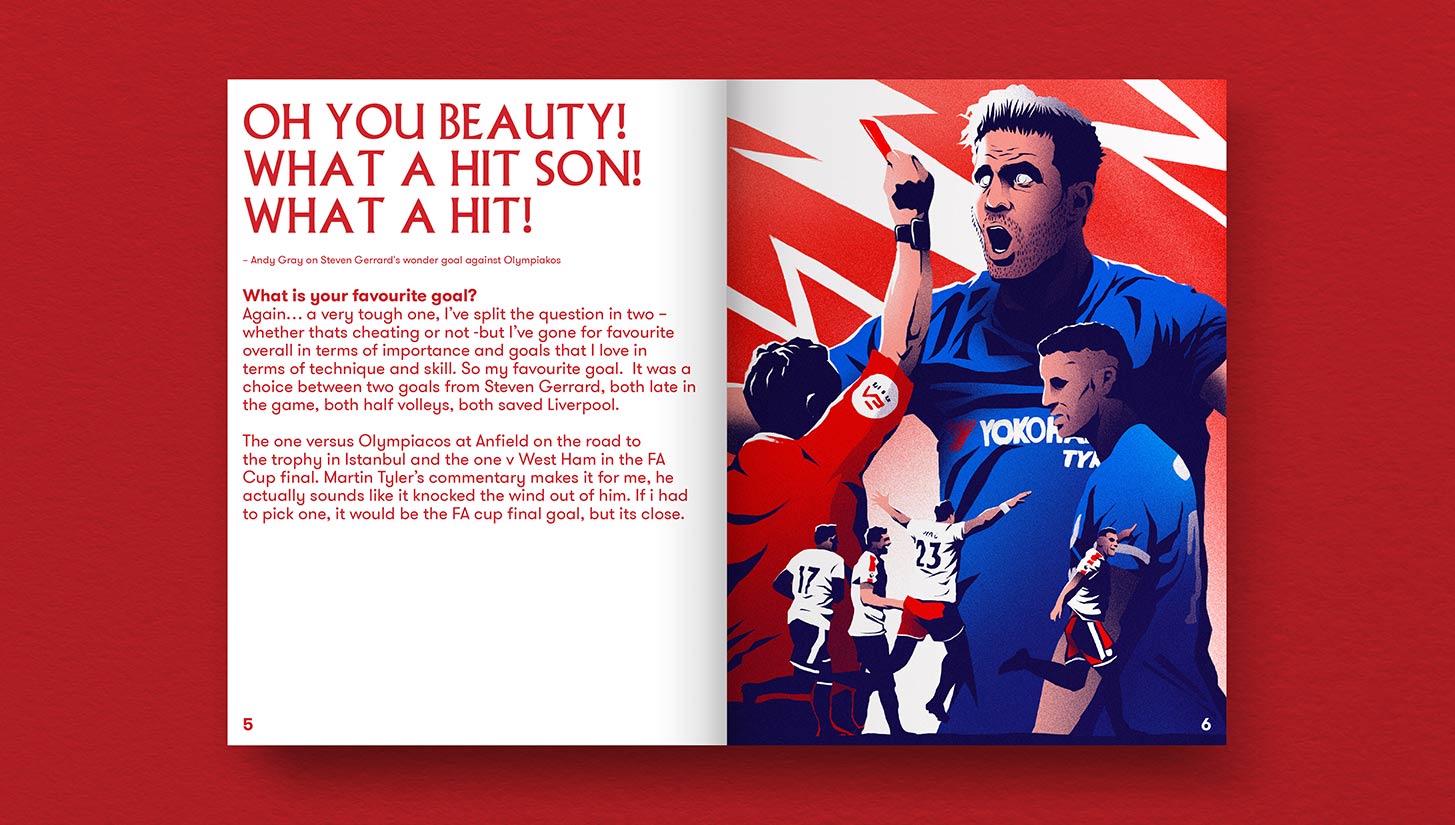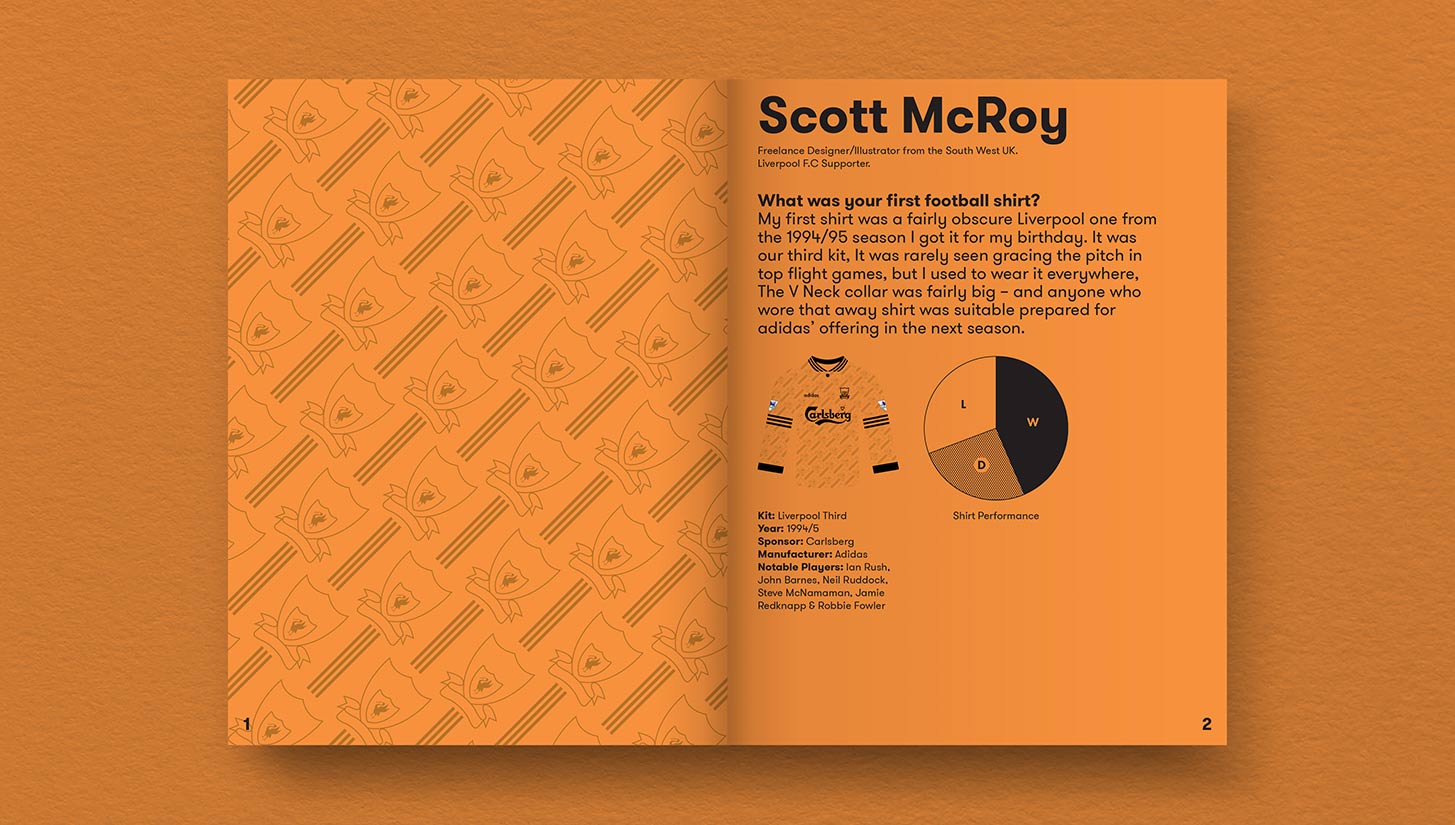 If you'd like to support the "Your First Football Shirt" project, you can donate to their Kickstarter fund. Be sure to follow the Football Shirt Collective on Instagram, and check out the vast array of vintage kits in their online shop.