With $1 million on the line, the upcoming TST certainly has high stakes — but does it have enough juice to move the needle? We take a look at the tournament in addition to the rise of non-professional sports leagues and competitions around the world.  
Later this week, The Soccer Tournament (TST) kicks off at WakeMed Soccer Park in North Carolina, with a mouthwatering list of stars set to take part.
You may have seen some hype on social media or even on your TV (the tournament will be streamed via Peacock, with the final being broadcast on CNBC), but what exactly is TST, why should you care, and how does it fit into the current sports entertainment landscape?
Strap in, here's the rundown.
TST: The Basics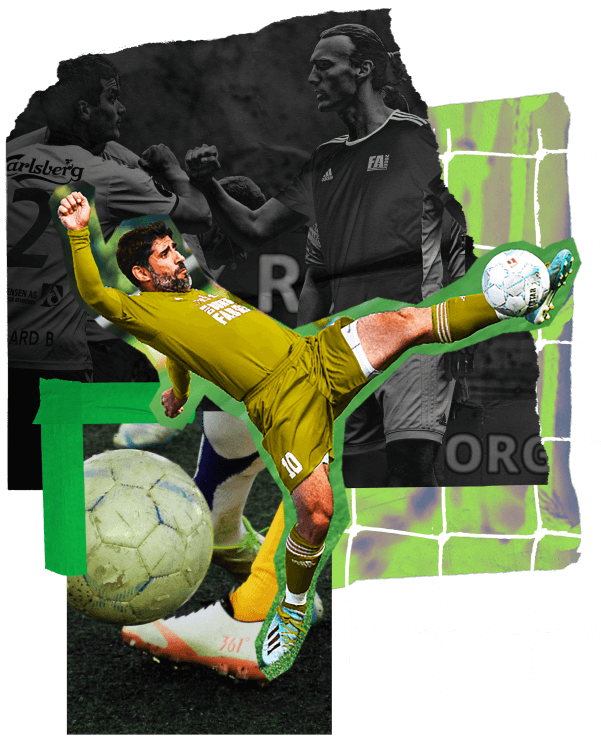 TST is a 7v7 winner-take-all competition where current and former professionals, celebrities, and everyone in between will face off for $1 million.
This is the inaugural spin-off of the massively influential and popular The Basketball Tournament (TBT) which was founded in 2014 by Jonathan Mugar. The original inspiration for TBT was the FA Cup, embracing Cinderella stories and providing platforms for the biggest of upsets.
With that in mind, it perhaps should come as no surprise that they have branched out to the beautiful game. Seven-a-side means smaller pitches and goals, but perhaps the most interesting part of the tournament's rules is the time structure. Each match will have two 20-minute halves in addition to a "target score time" extra period.
At the end of regulation, the game clock will shut off, and the winner will be the first team to reach the target score, which is one more goal than the leading team's current total. Additionally, for every five minutes played in extra time, a player is removed.
If you're wondering about the tournament's structure, it's the same as the World Cup. Eight groups, 32 teams with the group stage taking place over a frantic first three days.
The top two teams from each group will move on to the knockout rounds, which will progress from a round of 16 to the final.
The Teams
Each roster can consist of anywhere between 10 and 18 players, and there are some big names littered throughout each squad. With 32 teams in this tournament, it's impossible to cover them all, but these are some of the more high profile rosters you should keep your eye on.
Borussia Dortmund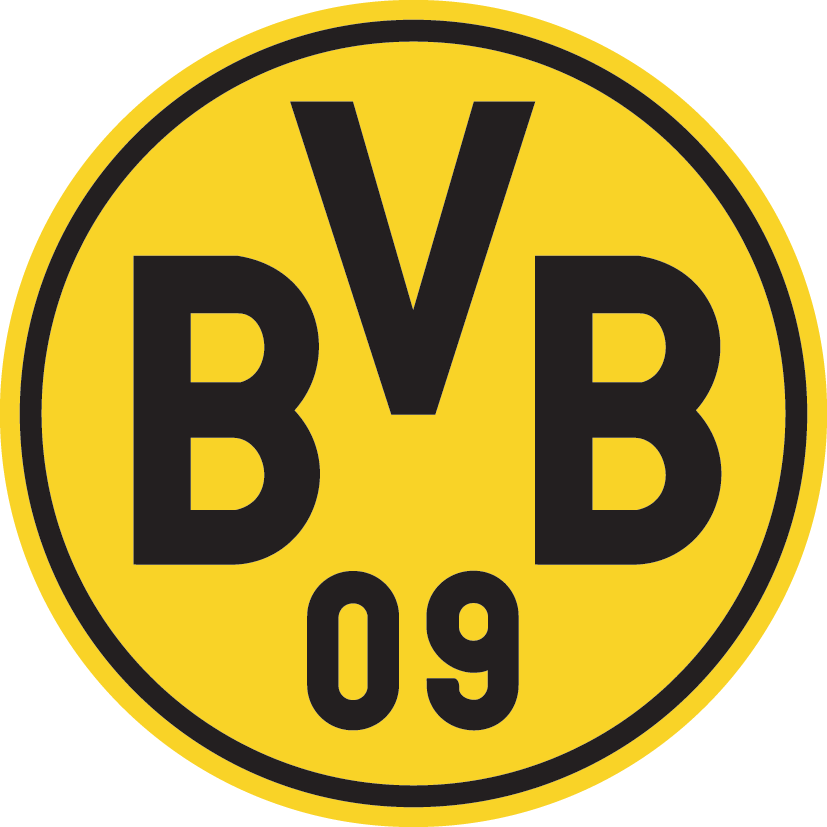 World Cup winner Roman Weidenfeller and BVB legend Dede are the headliners for a squad that will include several club icons and academy players. BVB are the biggest club team in the tournament and will certainly draw the eyes of German fans.
Como 1907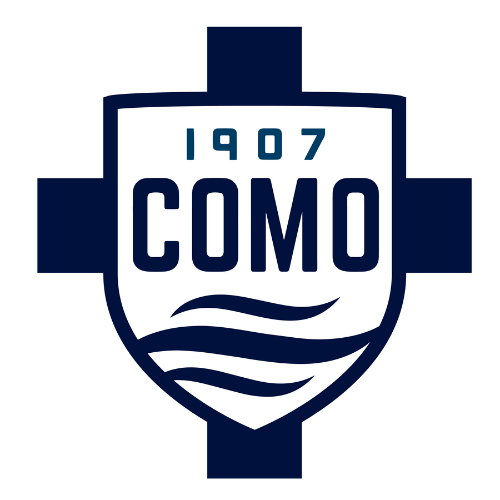 Serie B team Como will be led by Cesc Febregas, who will serve as both player and coach. Fabregas himself needs no introduction: World Cup, Premier League, and La Liga titles all on his resume. As far as names go, he is undoubtedly the biggest one you'll find at TST.
Wrexham Red Dragons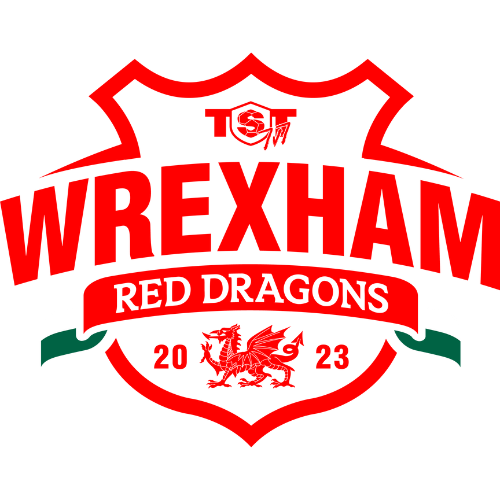 Wrexham are well known to American fans, and their team will include club legends Andy Morrell and Lee Trundle as well as current players Mark Howard and Scott Butler. Bouncing off their promotion to the English Football League, the Red Dragons will be looking to make a statement.
Hashtag United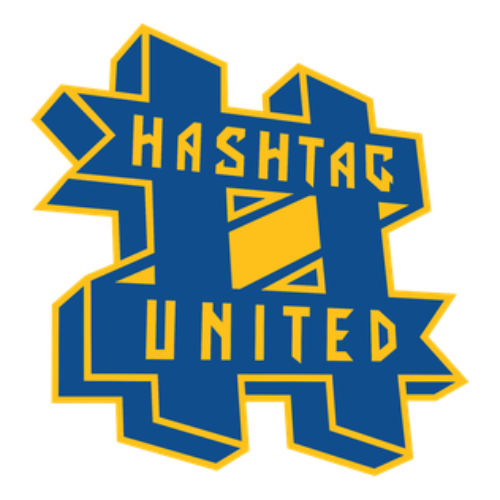 YouTube sensation Hashtag, like Wrexham, are on the crest of a wave. They were just promoted to the seventh tier of English football and their team will consist almost entirely of those title winners. There's Premier League pedigree in Greg Halford, star power in Jack Downer, aka "Street Panna" who featured in Neymar's 1v1 challenge, and some talented players eager to make their name known across the pond.
West Ham United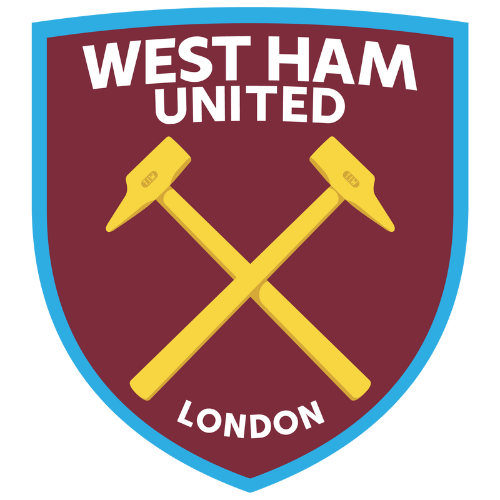 The Hammers are set to send an all-star team featuring legends like Carlton Cole and Marlon Harewood. The club has the Conference League final on June 7, so there's little chance we see current players, but expect more big names revealed on game day.
The Rise of Influencer Sports
TST falls into a similar bracket as other popular competitions in recent times, and certainly won't be the last in this line of events. The success of influencer sports and non-professional leagues has been well documented, and two in particular made waves this year.
The Kings League 
Founded by Gerard Pique late last year, the Kings League is probably the most similar of its kind to TST you'll find. Both are 7-a-side and combine ex-pros and amateurs alike, with numbers from some of the latest Kings League games amassing over 1 million online views.
This league though, is absolutely mental. The format and the additions boost the entertainment value massively, and the organizers have completely leaned into this as their brand. From teams being able to use VAR once a game, to getting an instant penalty, to even double points for a goal, this has led to some truly wild games.
The popularity of this league cannot be denied, with all the chaos culminating in the final that was played at the Camp Nou in front of over 90,000 fans in March. The event had a concert, guest appearances, and even set a Guinness World Record for the most people wearing masks at an event.
Influencer Boxing
This phenomenon kicked off in 2018 when British celebrity YouTuber KSI took on fellow influencer Joe Weller in an amateur boxing bout, which had millions streaming live and was trending on Twitter.
Since then, this brand of boxing has only exploded in growth. Massive names from the NFL and NBA, rappers like Blueface, and even Floyd Mayweather have all been seen showing their skills at these influencer events.
There is and always has been pushback from boxing purists about the legitimacy of these celebrities taking the ring and the seriousness of the sport. Regardless, the success speaks for itself, with the latest event from KSI's Misfits Boxing series seeing him battle a nine-win professional Joe Fournier and sell out yet another show.
What We're Expecting
The continued growth of these leagues and tournaments can only be good for sports. Fresh viewerships and more intrigue should always be welcomed, added to the fact that they cater to the true essence of sport: fun.
There aren't many tournaments of its kind in the world for the beautiful game, and the format combined with the talent makes it intriguing enough to at least tune in. Whether the tournament can pull it off execution-wise is yet to be seen.
However, with the names on display, the template that was set by TBT, the established interest, and the success of similar tournaments, it's hard to see a way for TST to fail. It would take a massive Fyre Fest-like disaster.
With the rosters that have been constructed, there is serious football pedigree everywhere you turn, and we could genuinely see some wonderful games on display. One thing is certain above all else, it'll be entertainment galore.