The Adidas Tango League is a global short-sided tournament series that showcases young, creative football talent. Judges award an MVP to a player who displays deftness and creativity, while participants get to try out the latest in Tango gear. At the heart of the event, it's all about street football and the next generation of talent. 
Adidas returned to the East Coast this past Saturday to host a 5v5 bout amongst some of the area's top talent, this time in the heart of the city on the rooftop of New Design High School in New York, NY. There, six hand-selected teams played for the honor of being an Adidas Tango League champion and the chance to be chosen as a Tango MVP.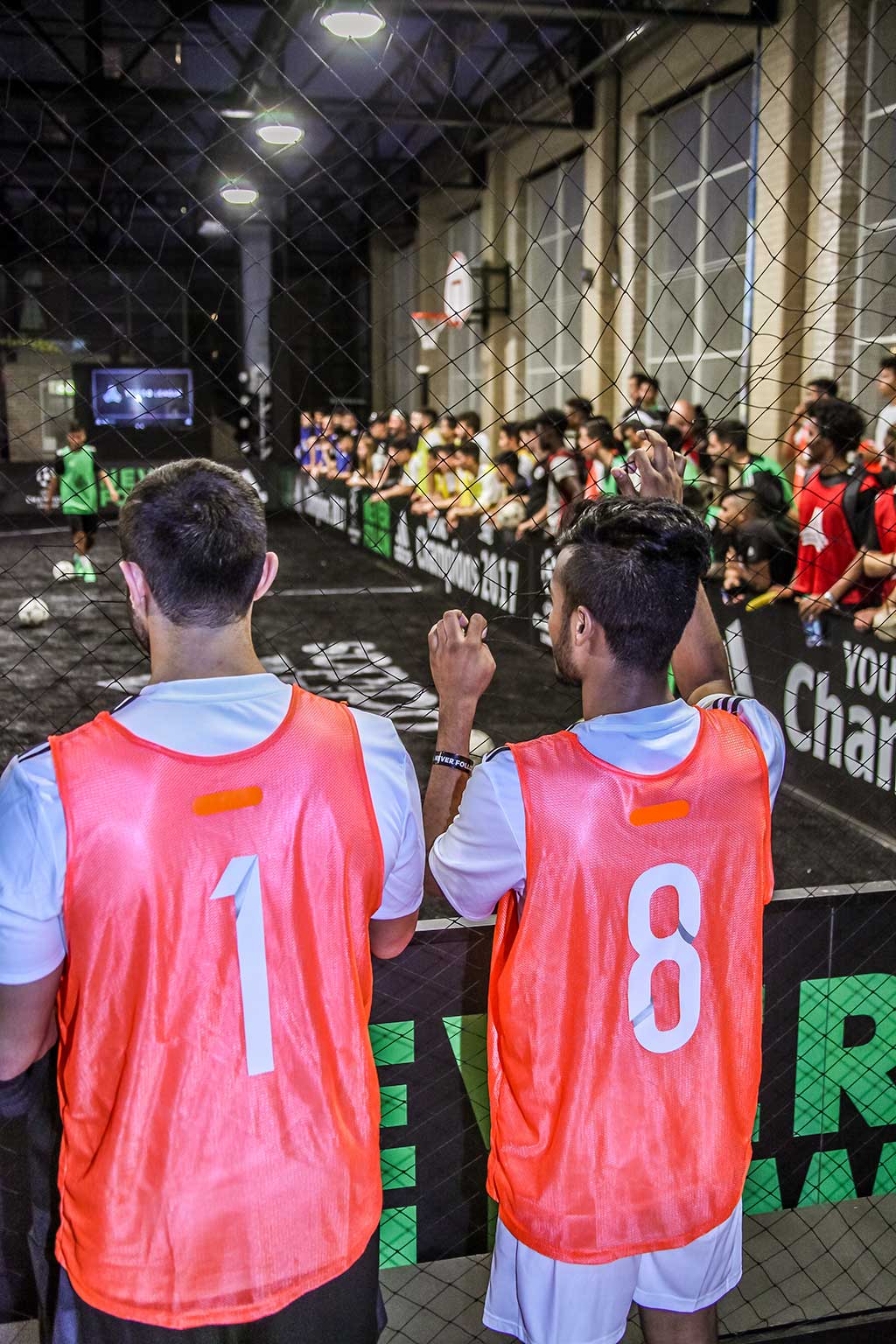 "There were some great players but I have to give it up to my team, we had probably the best team there and [us] winning the event proved it," said Alexis Santa, whose team Escarlatas won the tournament, beating Astoria's Finest 5-2 in the finals.
Santa was also given the coveted honor of Adidas Tango MVP by an expert panel of judges that included Alecko Eskandarian (assistant coach New York Cosmos), Heath Pearce (KickTV host, and former U.S. pro/USMNT member), Chris Macchi (Whistle Sports), and Chelsea Cabarcas (pro futbolista/sports reporter/model).
"Well I learned to play in the streets, thats where I got my skills from," said Santa, who plays for the PDL team F.A. Euro, a D1 junior college, and a New York futsal team. "Futsal or street soccer is played at a faster level and it's better for skill players … I think it's good to play in that format because it helps develop speed and it helps players to have better touch."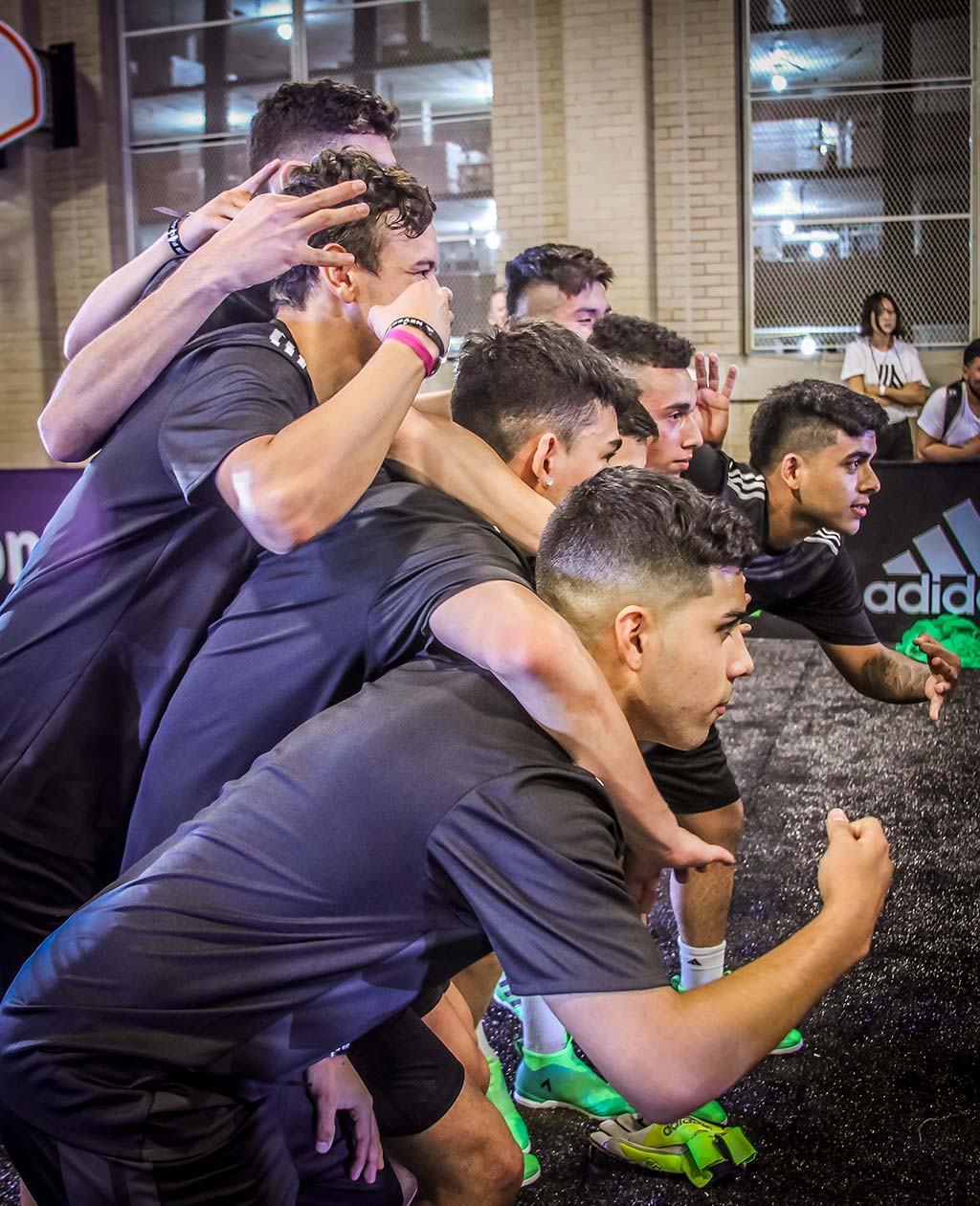 Santa hopes to be scouted for a USL team, and in the meantime will vie with other ballers, including fellow U.S. Tango MVP's Pedro Mendoza of L.A. and Daniel Dennehy of New York, to gain a spot to London for the global Tango final.
The Tango leaderboard rewards points based on both performance on the pitch and social media clout. Santa will get a good boost of points now that his team has won the Manhattan championships and he's clinched MVP, but he'll also need to show he's got social engagement down. Adidas will be rewarding points to contestants based on the amount of Twitter and Instagram engagements they get with posts including the hashtags #tangoleague and #tangocontest.  
The leaderboard is still live, which means the NY and L.A. reps are still up for grabs. The two players ultimately with the most points will be competing in London with the top Tango talent from each country in a 5-day activation that culminates with the crowning of an international Tango Global MVP. The players will also be able to watch the UEFA Champions League finals in Cardiff. 
The event was emceed by Brooklyn Nets host Ally Love and radio host Len Boogs, with tunes from DJ Sliink rounding out the night. In addition to the 5v5 action, the evening also included a freestyle competition with two reps from each team competing.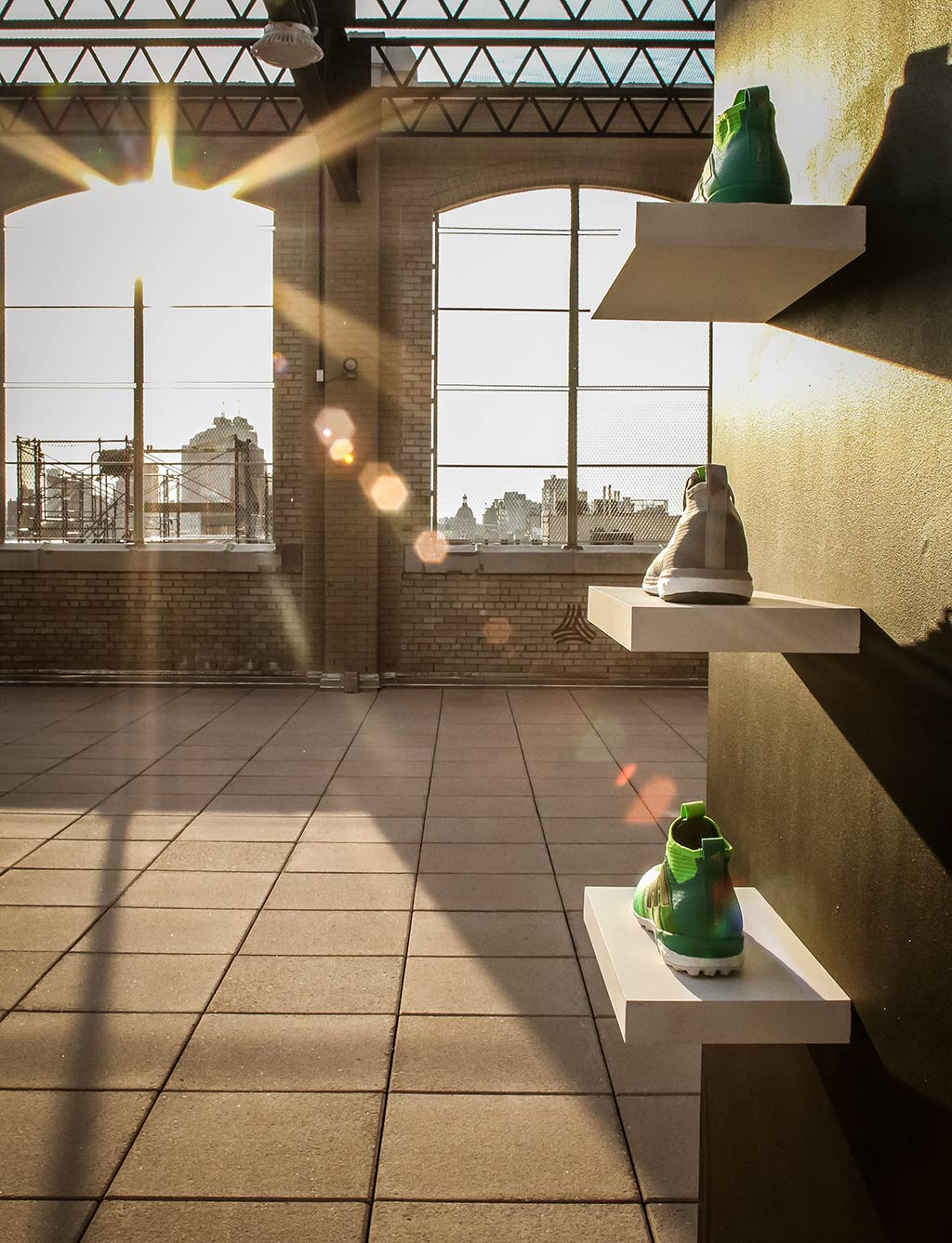 "Ever since I was little I was always very into juggling and keeping the ball up," said 19-year-old Queens-based John Sebastian Rodriguez, who received the most amount of applause and won the fan-determined competition. "I started seeing freestyle videos and started practicing every day.  I would practice with top-level freestylers to get better. I'm still practicing and trying to get better." 
Rodriguez was also on the dominating team Escarlatas, whom he describes as "just a bunch of friends" who've known each other for a while. He hopes to one day play college and second division professional football. For now, he can enjoy being a Tango champion and a true New York street baller.
For more information about Adidas Tango League, visit www.adidas.com/tangoleague.  
Photography by Stephany Yantorn for Urban Pitch.