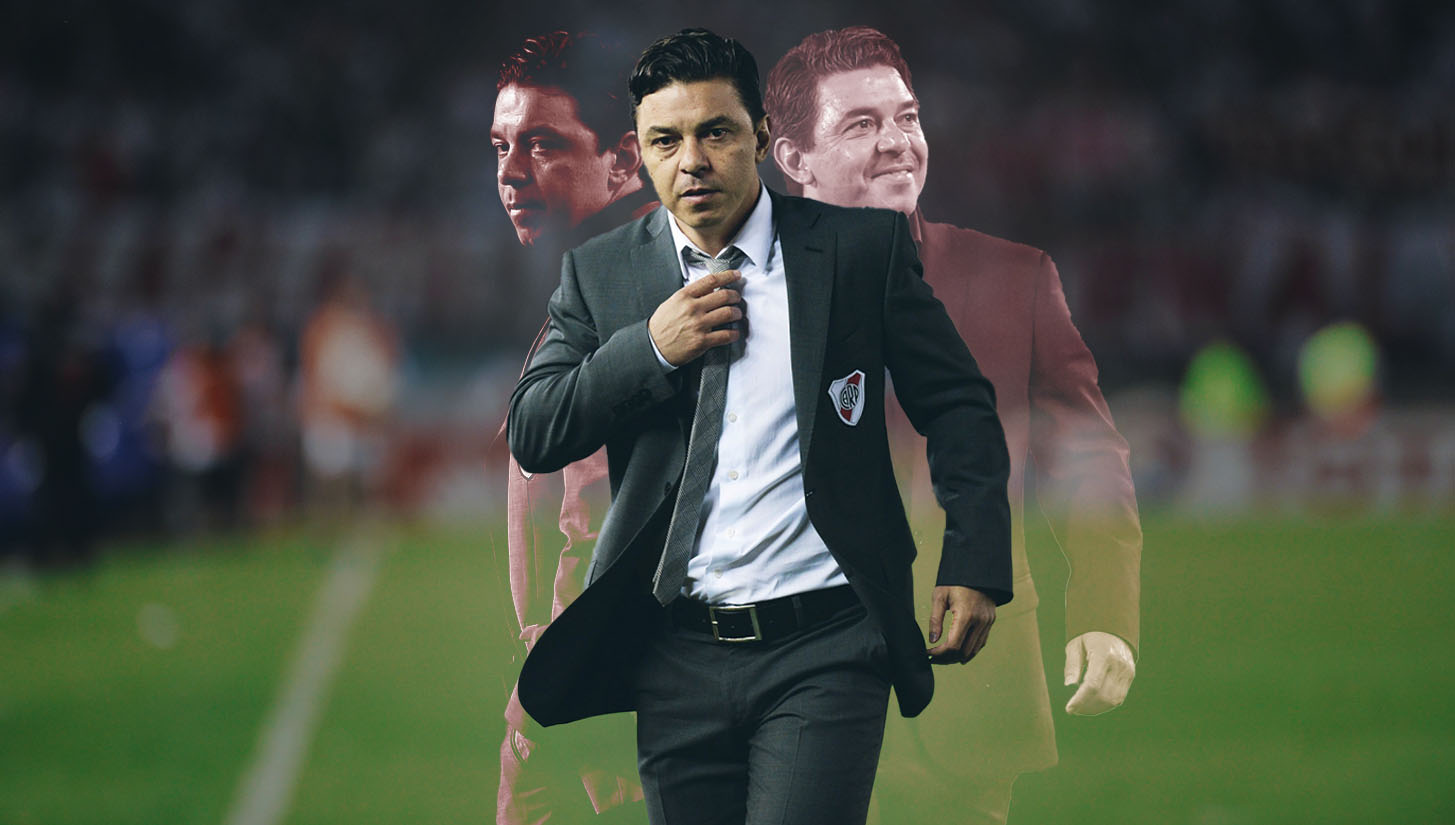 There's a party going on in Buenos Aires, and leading the dance is River Plate, the team Marcelo Gallardo has coached since 2014. We analyze one of the most successful eras in world soccer and see what could be next in store for the manager.
As a player, Marcelo Gallardo was as tricky, elegant, and inspiring as they come — a creative midfielder who can best be described as an old-fashioned No. 10. Gallardo made his River Plate debut at 17 years old against Newell's Old Boys in 1992, and his coach at the time was one of Argentina's and River Plate's greatest players, Daniel Passarella.
Gallardo, on a team filled with stars, would eventually take command of the team's legendary No. 10 shirt, and would stay with his childhood club until 1999, winning seven championships, including the 1996 Copa Libertadores. As with many talented South American players, he would take his show on the road with a four-year stint at Monaco, a three-year return to River Plate, and then a year at PSG.
In 2009, Gallardo pulled a 180 on everyone and signed with DC United at the dawn of Major League Soccer's DP era. Despite only playing 15 games, Gallardo showed his talent when healthy, scoring four wonderful goals in helping, as best he could, DC United win the 2008 US Open Cup.
While injured at DC, Gallardo began thinking about life after soccer, and despite a return to River Plate and a last dance at Nacional of Uruguay, Gallardo made his decision — he wanted to coach. Before embarking on one of the most successful stints of any coach in modern day South American soccer, Gallardo, a two-time World Cup veteran with Argentina, coached by Passarella, Marcelo Bielsa, Américo Gallego, and Didier Deschamps, took over the reins of another former South American power, Nacional of Uruguay.
The Dawn of the Gallardo Style
Gallardo was influenced by the coaches he had as a player and the project that was being undertaken at the time by Uruguay national team manager Óscar Washington Tabárez, which was to not only coach a team, but instill values and create a group of professionals on and off the field.
Gallardo, who in Nacional wanted to create an attacking-yet-balanced structure to his team, found life on the bench extremely hard. Only one month prior to his taking over the club, he was a player, and a part of the locker room banter. Now as a coach, Gallardo wanted to instill professionalism and conduct, and he focused his style on a group of experienced players to be leaders. Gallardo also assembled his coaching staff of Matías Biscay, Marcelo Tulbovitz, and Pablo Rodríguez, who would follow him throughout his career.
At Nacional, things did not get off to the best of starts. Gallardo's first game in charge was a 3-3 draw with River Plate of Montevideo, which was followed by a quick elimination from the Copa Sudamericana in 2011 by Universidad de Chile, and a loss to Bella Vista 1-0. Gallardo's early coaching career hung by a string. It was after a harsh talk in the locker room with his players and the backing of Sporting Director Daniel Enríquez that it all turned around. Nacional would go on to win seven out of eight games, including a 2-1 win over arch rivals Peñarol.
Gallardo would eventually go on to win the 2011-12 Uruguayan championship, his first title as a coach. Along the way he learned how to manage a group of players who at times were not the best professionals, but also discovered through team leaders like Álvaro Recoba, Andres Scotti, and Alexander Medina, a way to get to the group and project his ideas. Gallardo called his time in Nacional an "accelerated course."
Arriving at River Plate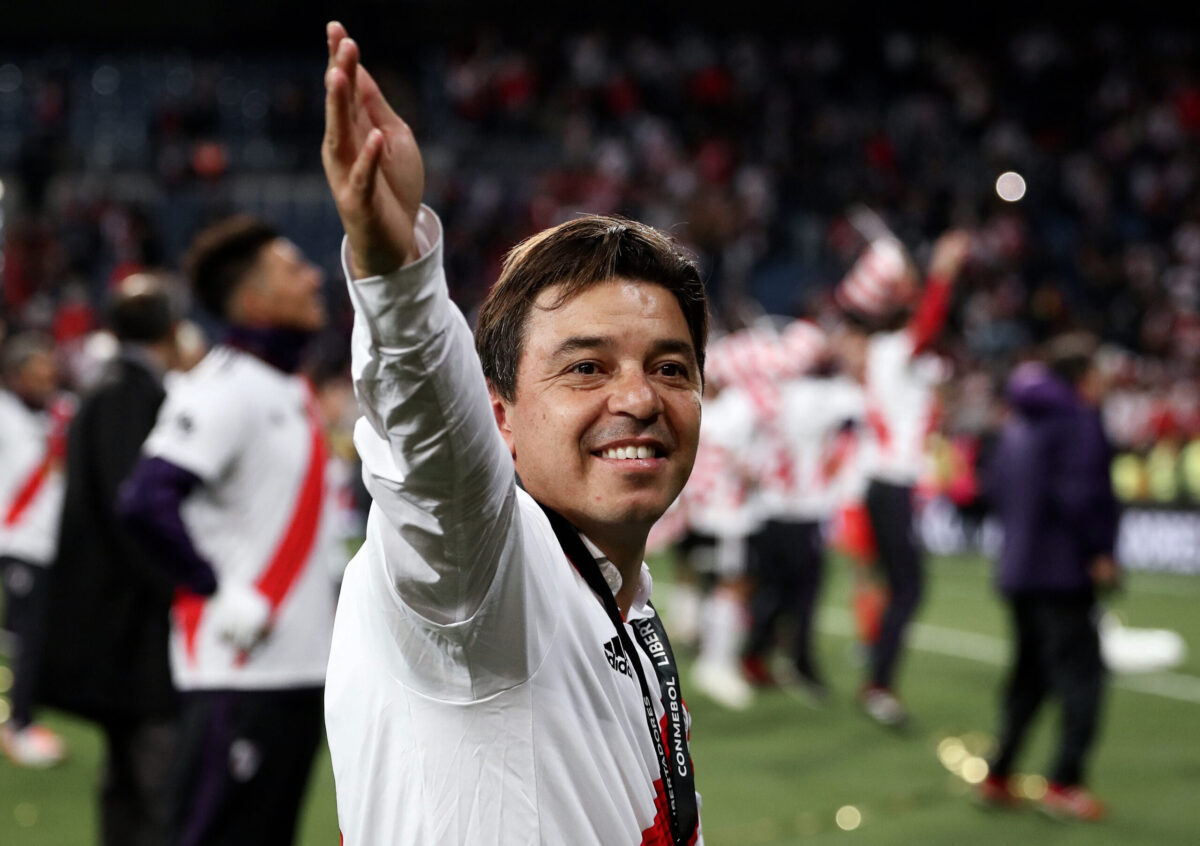 After the lone season at Nacional, Gallardo stepped away from the coaching limelight and returned to Argentina to be with his family. Despite being on the shortlist of many clubs in Argentina in addition to Nacional wanting him back, Gallardo, a perfectionist by nature, was honing his skills as a manager.
In 2014 he received the call of a lifetime. Ramón Díaz, the legendary River Plate coach, resigned after winning the 2014 Torneo Final and Super Final against San Lorenzo. It was Diaz's ninth championship at the club in three stints as manager. Gallardo accepted the managerial offer, and despite rumblings of his lack of experience, Gallardo promised to build a new foundation at River Plate.
Gallardo found in Uruguayans Carlos Sánchez and Rodrigo Mora two key components in his attack and press play. The 2014 River Plate team was more of a quick striking counter attacking team that relied heavily on the creativity of attacking midfielder Leonardo Pisculichi. River Plate would go on to have a 24-game unbeaten run and despite losing only two games, Gallardo's flourishing River had to settle for second as Racing took the Torneo de Transición title.
It was in the international front that River Plate and Gallardo would make his name as a manager, however. En route to winning River Plate's first international cup since the 1997 Super Copa, Gallardo's River would start a new tradition of besting arch rivals Boca Juniors at every turn. Once the team eliminated Boca in the semifinals, River would defeat Atlético Nacional of Colombia to claim the 2014 Copa Sudamericana.
In 2015, Gallardo continued his winning track record in international tournaments at the CONMEBOL Recopa by defeating reigning Copa Libertadores champions San Lorenzo in a two-leg series, 1-0 in each game behind two goals by Carlos Sánchez.
In only one year Gallardo had won two international titles and his stock was rising as a coach. He also became the first River Plate manager to win an international title with the club as a coach and player. 2015 also marked the end of a long drought for River Plate as the club captured their first Copa Libertadores since 1996.
Making things sweeter was an upset victory over Boca Juniors in the round of 16, which included a suspended second leg after Boca fans pepper sprayed River players as they came onto the pitch to start the second half. The match and series would be awarded to River, and once again Boca Juniors were left in the wake of another River championship. The crowning moment would come against Tigres of Mexico behind goals from Lucas Alario, Carlos Sánchez, and Ramiro Funes Mori.
Gallardo's Culture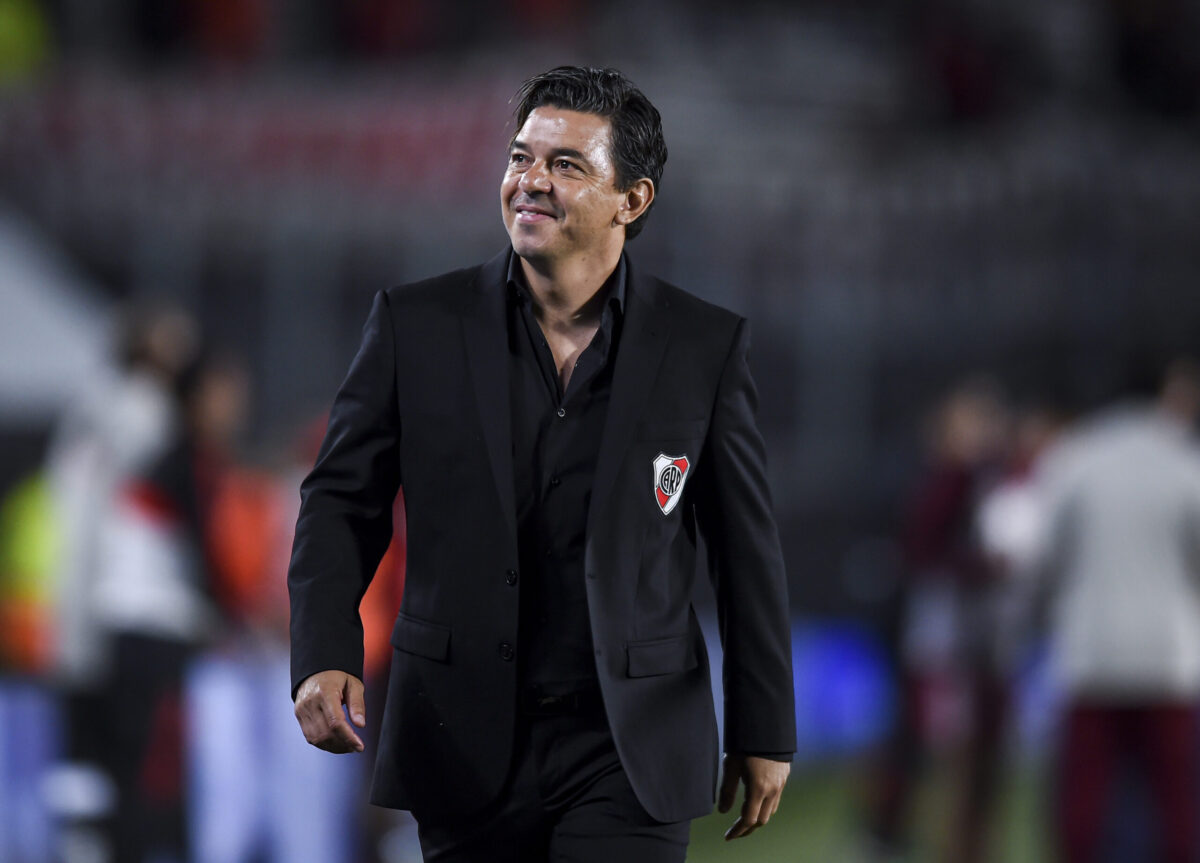 Above tactics, titles, and players, Gallardo has created a winning culture at River Plate on the back of dedication, honor, and professionalism. Gallardo usually begins his day at 7 a.m. and leaves at 8 p.m., and his players are fine-tuned machines who work, eat, and understand the importance of the team. Gallardo is not beyond playing a youth player over an experienced one if the youth player is showing well in practice, and he is famously loath to guarantee playing time to aging stars that make their return to River, valuing them for their experience and leadership instead.
No one is assured of a starting role at River Plate, but every player has a role when it comes time to step up. Gallardo has built a squad of players that can come in at any moment, and that has not been more evident than last Thursday's Argentine league championship triumph. River Plate captured their 36th league title in the professional era, and due to form and injuries, Gallardo's starting XI against Racing was vastly different than the one that started the season.
It is here where Marcelo Gallardo has stood out, his culture building. In his seven years in charge of River Plate, the players fight for playing time but play for the cause. Not one player has left the team since Gallardo's arrival without stating they are better players, from Pity Martínez when he moved to Atlanta United, or lesser-known players who were loaned to smaller clubs. Gallardo has transformed River Plate to the closest thing a player in South America can get to a big-time club in Europe.
Legacy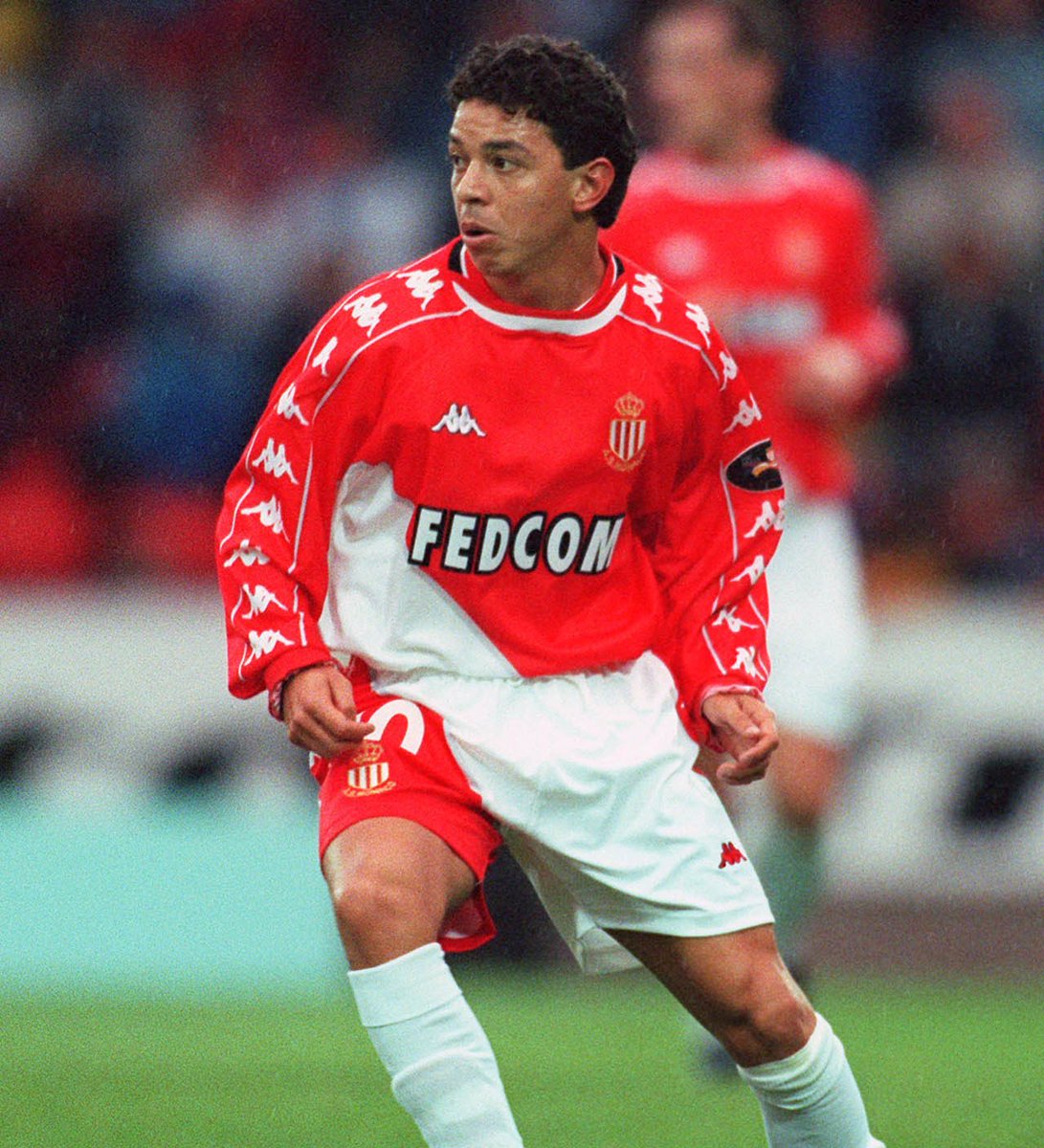 Gallardo is at a crossroads after seven years in charge of River Plate and an astonishing 13 titles, including his first domestic league title this year. He is left to decide, what's next?
Gallardo has been rumored to make his long-awaited jump to European soccer, where several clubs have gone through a shuffling of different managers this season. He's also been mentioned as a candidate to take over the Uruguayan national team, although that looks farfetched. He could also stay at River Plate and make 2022 a sort of last dance at the club, with the aim to win his third Copa Libertadores before a looming World Cup which by the end of 2022 will open up many national team coaching positions.
One thing is for certain, the Gallardo era has marked a before-and-after at River Plate in Argentina, an act that will be hard to follow for the manager that takes his place. Gallardo became more than a manager, he became a symbol, a beacon for the club at its highest of highs and at times, moments when things were rocky. Through his 13 titles, Gallardo has coached during some hard spells, when the team was winless for a long stretch of matches and playing poorly in others. But he stressed the process and through it all River Plate won titles and gained results.
Whatever is next for Marcelo Gallardo, one thing has been established — he is one of the best coaches in the world, with a body of work that can show trophies. But above all else he knows how to coach in difficult moments. A coach that has seemingly outgrown Argentine soccer. A coach who is a decision away from jumping into the limelight of the big leagues.